Over Memorial Day weekend, I was down in San Diego to hang out with the homies at
5&A Dime
and help out at the
Hellz Bellz Warehouse Sale
. Good times fo sho.
Some of the 5&A Dime crew.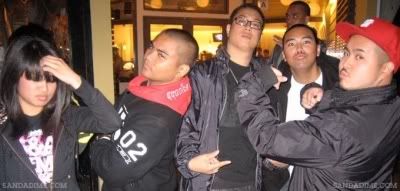 And the Hellz Bellz crew.
First night we hit up Crab Hut on Convoy for Rhandy's (aka Yons) birthday. Here's Klev, the winner of the Debo Bike.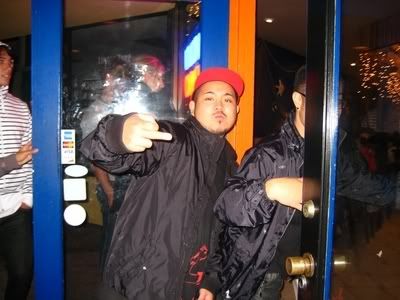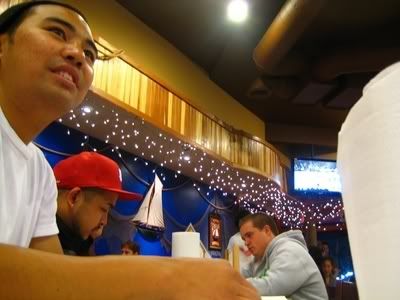 2 of the biggest camera whores I've ever met: Julian (aka Julz) and Gian.
Afterwards we went back to the popup store to setup for the sale.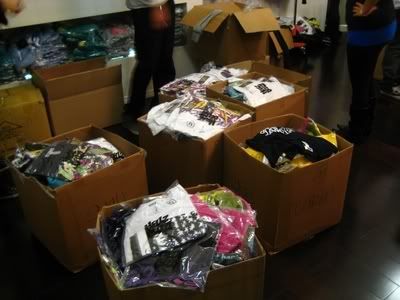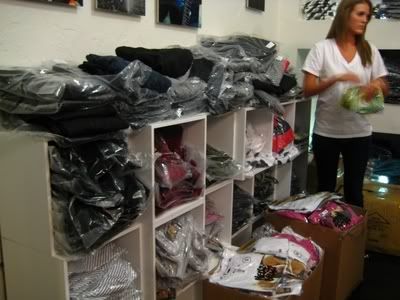 We opened up shop at 11am the next day. Jay gets dressed up (for a baptism).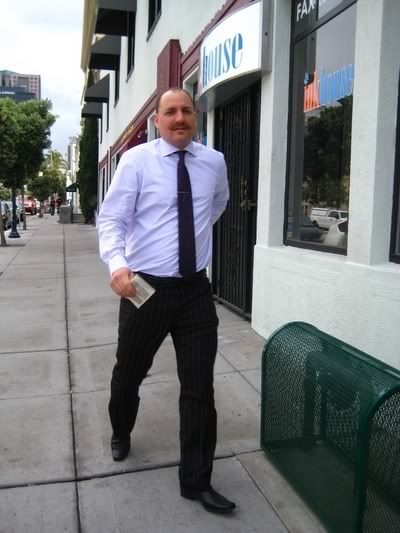 And this was the line outside the shop, about 30 people deep before opening. The group at front was there at 6:30am!! That's some devotion.
Jabbawockeez are always represented.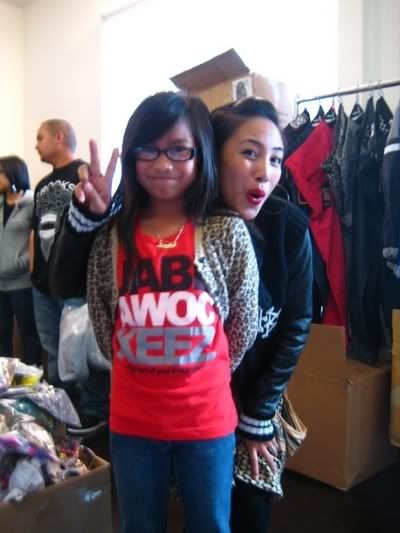 Me and Lanie, founder of Hellz Bellz.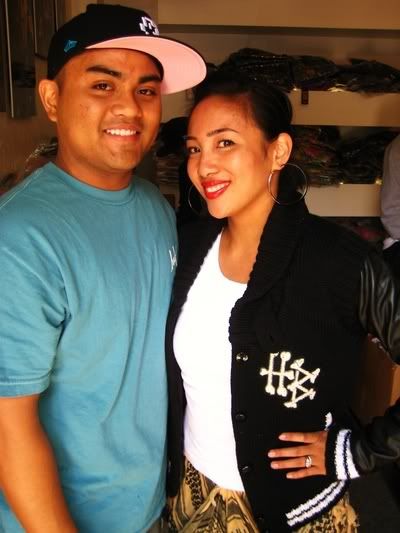 Pretty busy inside throughout the weekend.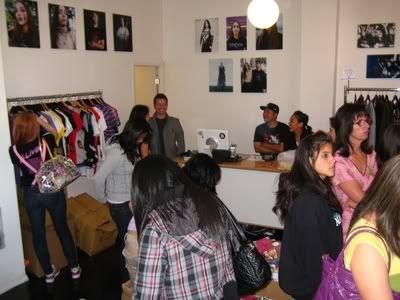 And plenty of post-ers outside as well.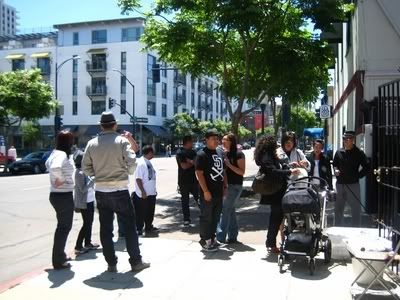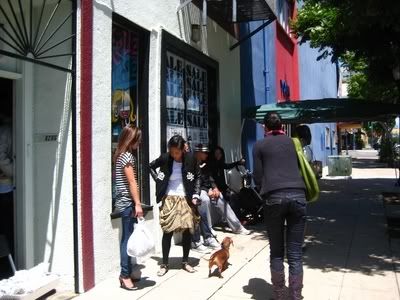 Many many thanks to my homie Julz for letting me crash in his guest room for the extended weekend (3 nights!). You've always got a place to stay out here bro. Here was the view from the guestroom. SPRING VALLEY REPRESENT! This was actually one of the hills that caught on fire back in 2003.
Sunday night was the big Memorial Day/Hellz Bellz Sale/TK's birthday bash event at the San Diego House of Blues.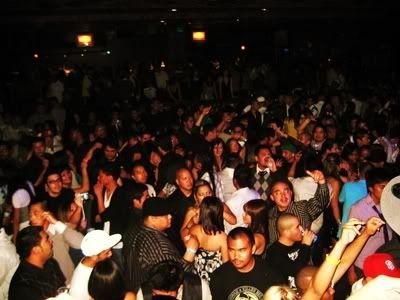 It was Josie's birthday too. HAPPY BIRTHDAY JOSIE!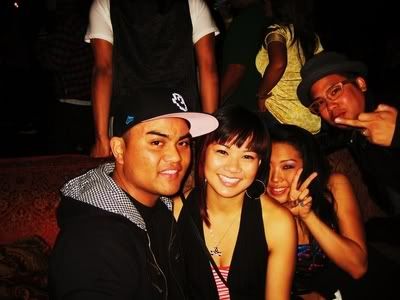 Mink (Hellz Bellz)
Jino (Hellz Bellz)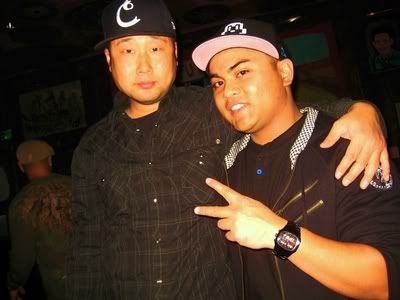 Richell (OG UCSD Homie! Catering represent)
Ollie (Willie's Workshop/NSB)
Big Gee, Klev, & Darcie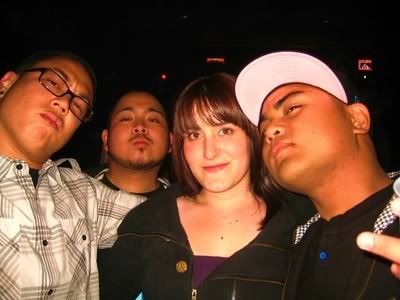 Julz on the 1's & 2's. MindzAlike crew in effect.
Joe and Cindy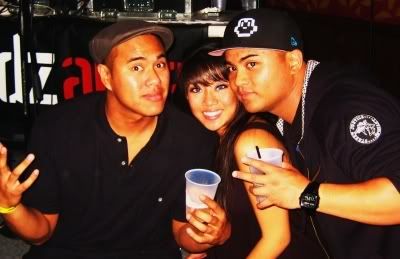 Lanie
KJ, Gian (Dime), and Flo (Univ, CDG, A#)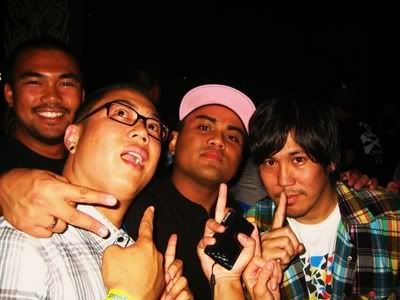 Jay (Dime) and Bam (Bellz)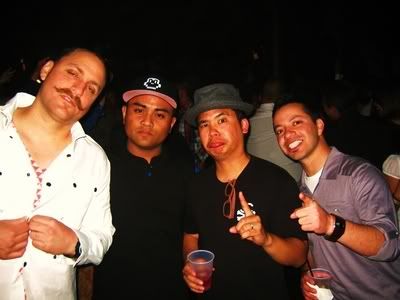 Klev
Birthday girl again
My dance battle partner Cheri
Annabelle! (Dime)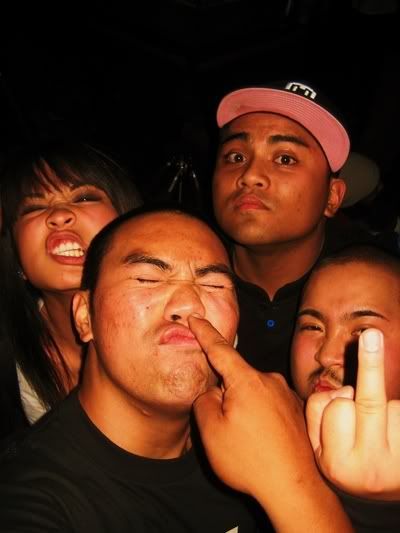 Guil (tallest filipino I ever met) and Terry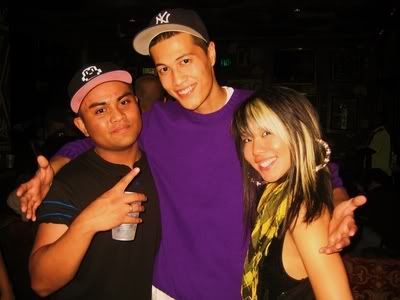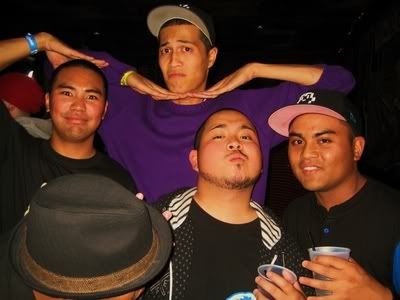 Victory Nightlife
also had a photobooth setup for some pictures as well.
Redmond and I snapped a picture with members of the Jabbawockeez
And then a couple massive group pictures.