Searched "Thai food" on Soundcloud. Works for me.
Thai Food!
So much for staying out of LA on Sunday. But when Michael recommends and invites us to a dinner, we come running. And with good cause. This place was a high-end Thai restaurant, but worth it.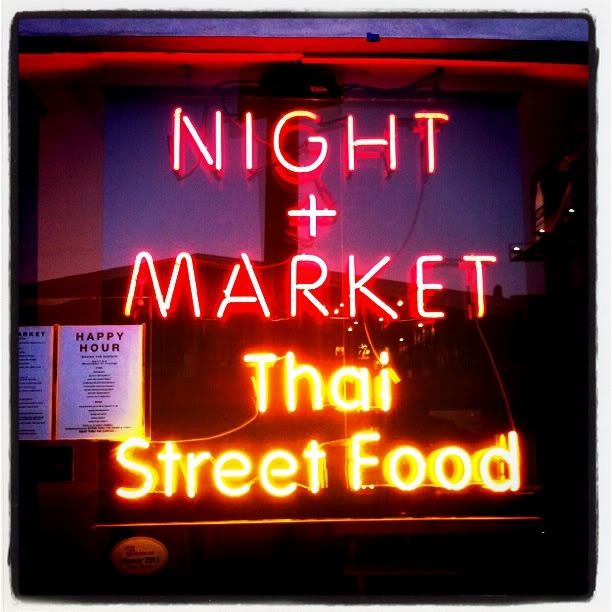 The rest
via the semi-food snob
.
after the insane fooding the previous day, my sunday plan was to work out and be anorexic. but then an invite was made to hit up night+market. an invite from mikey soh. and i will follow the food snob to any restaurant on earth. jomo and i headed up with stephen and carie to meet with michael and barbara. that was a lot of names in that previous sentence.

ghost bartenders


let me use this space to explain that this was a thai spot and i don't remember the names of most of what we ate. so i won't even try. but all was yummy.

salad



pig tail



thai tea



rice in a cube



dead fish



dessert time! ice cream sandwich...with bread and rice?



mango and sticky rice



we did it!

thanks to stephen for taking us unnecessarily to inglewood, getting us the good/secret stuff by speaking decent thai (while not actually being thai), not starting the car so that we could watch the fight outside of the key club, the amazing mixtape sing-alongs, and driving me home.