Ah the finale of my birthday month, Jomoery (nice one Ma). Skrillex was concluding his week-long tour in LA and closed it out at the LA Live 360 rotating stage. Cool concept. Spacious venue. Sh*tty acoustics. Unless you were standing by the stage, you couldn't really feel the music so much. And when you WERE by the stage, the bass was destroying your ear drums (check the video at the end of the post for some shattering bass). Still an awesome way to end the weekend though. Opening acts were Nadastrom, Dada Life, and Benga. Skrillex himself brought a few special guests on stage, as well as a fair share of freaks: go-go dancers, The Avengers, wrestlers, and a midget version of the Village People. Only in LA.
Leather Jacket Crew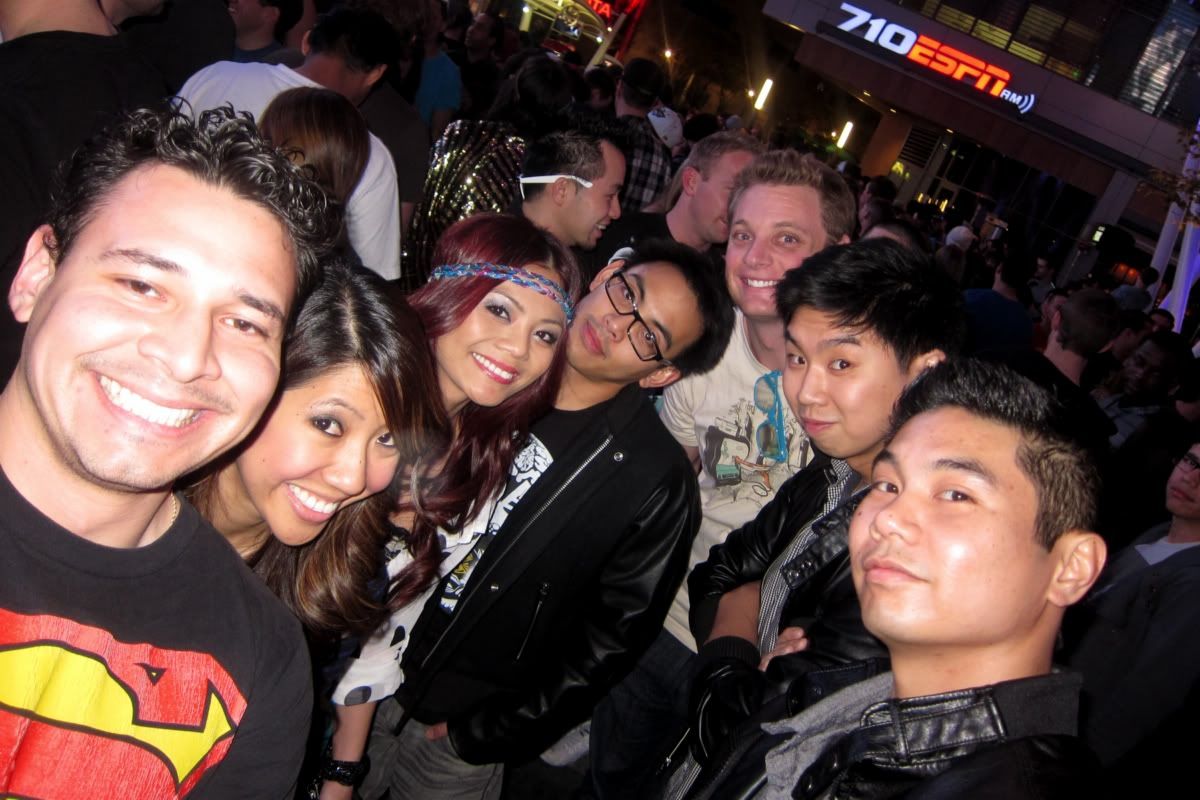 The line took almost an hour! We missed most of Dada Life. :(

But we still got to see the last 20 minutes of their set!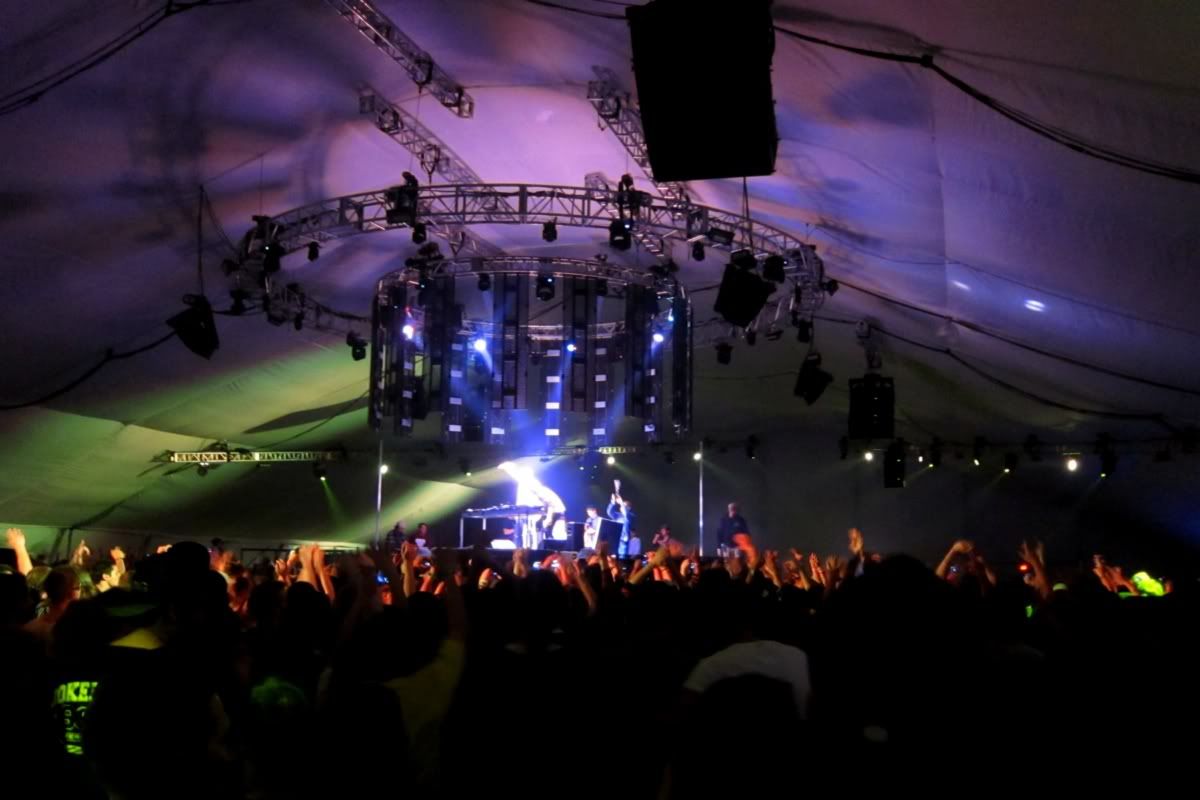 Benga brought the pain! And he brought out Dillon Francis for a short set too!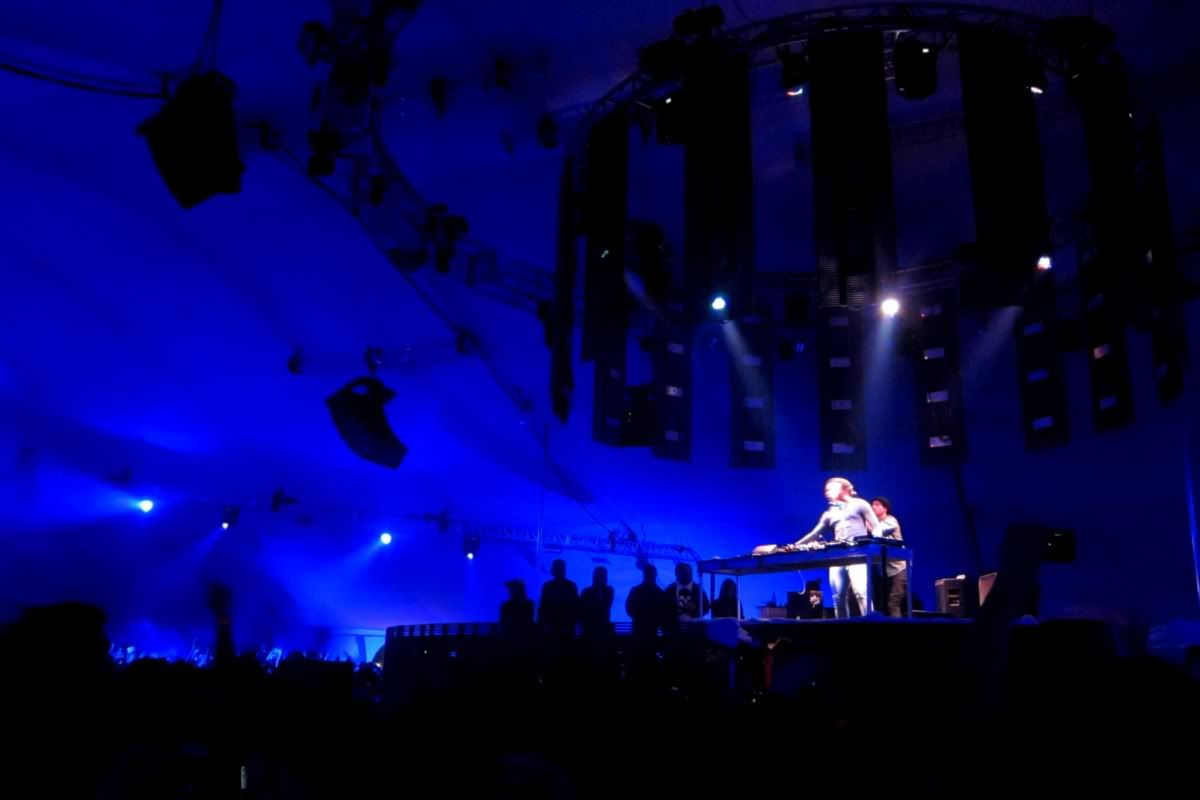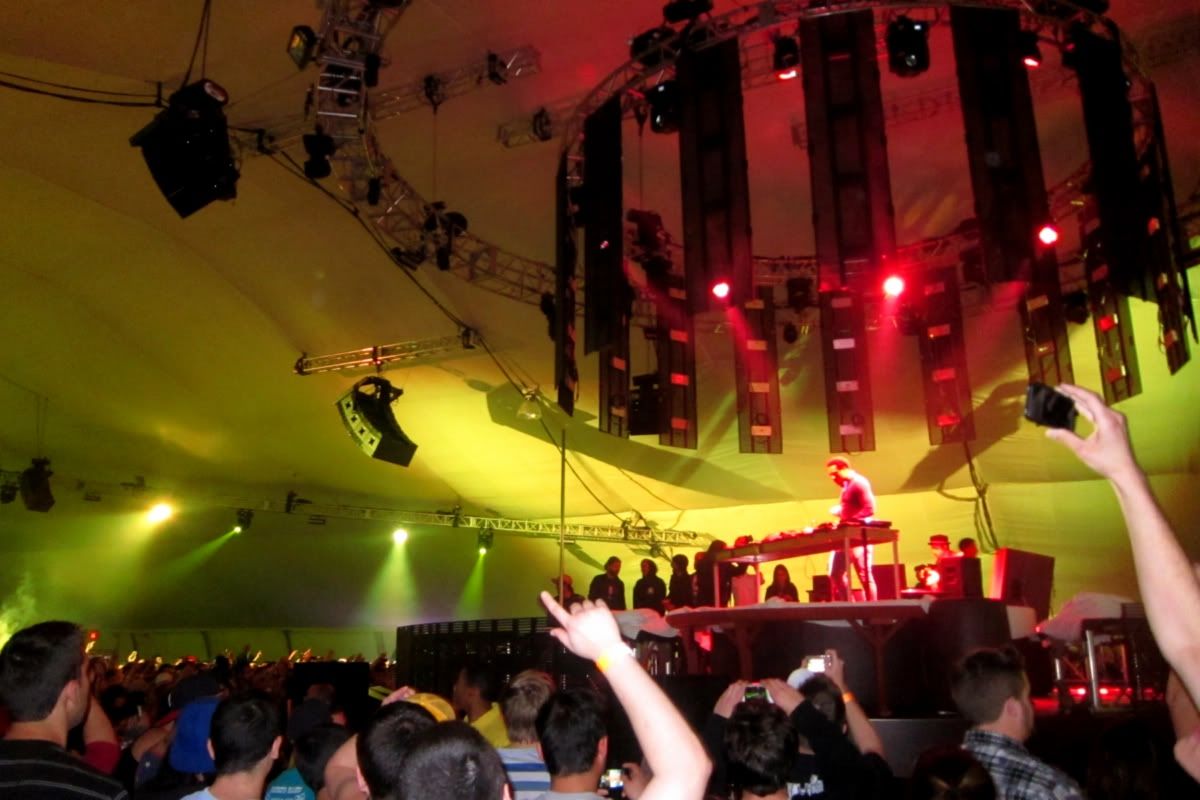 A little break outside.



Up to the front for Skrill...Captain America?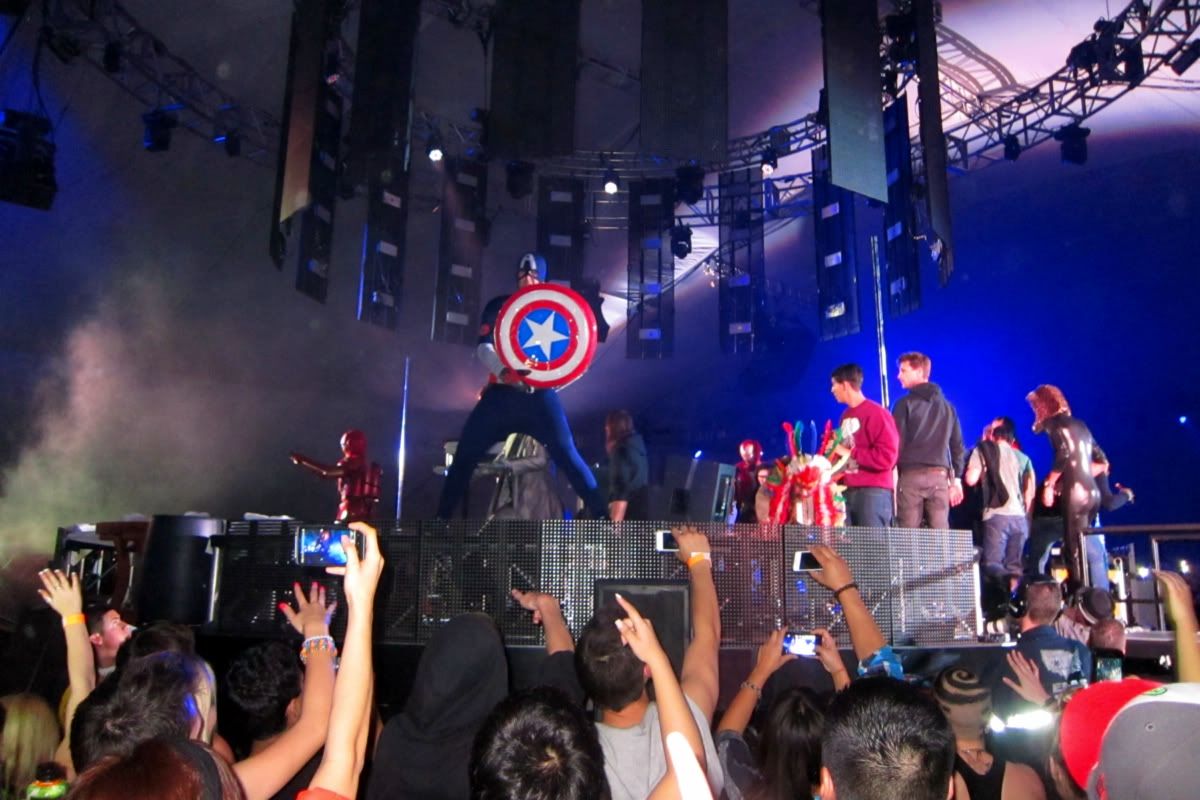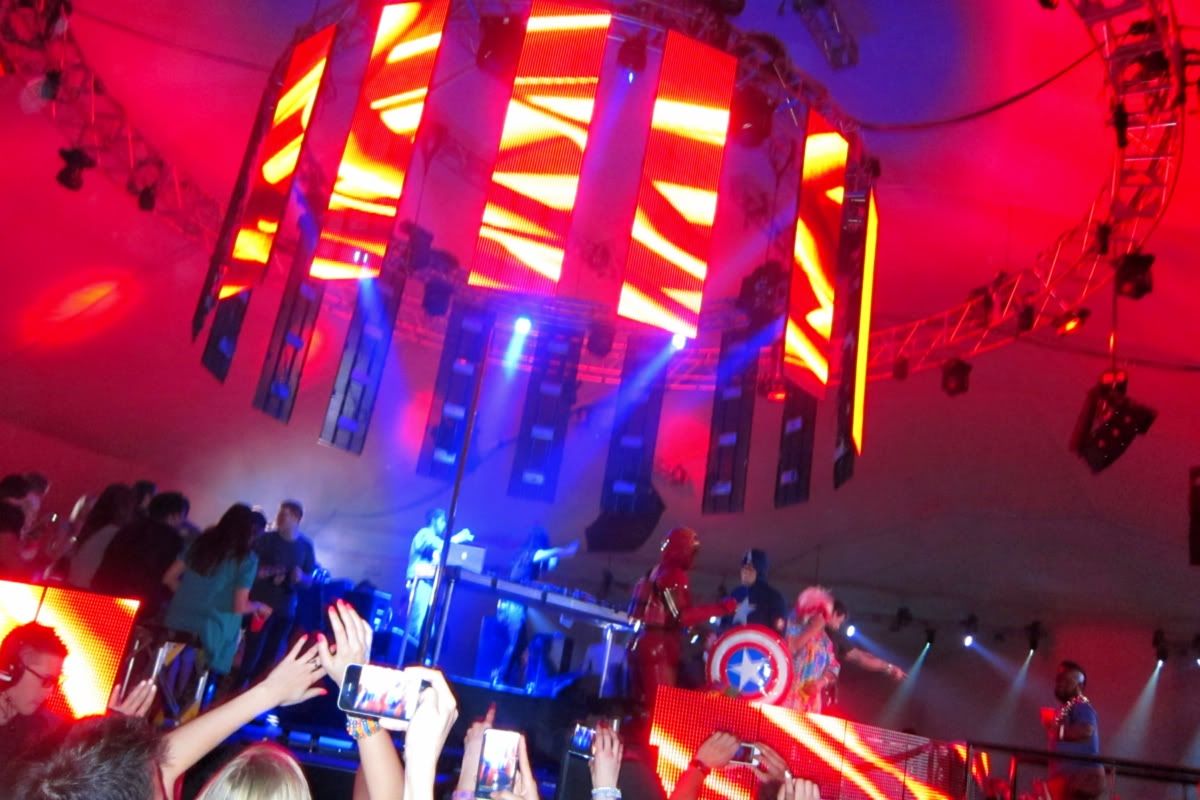 Mini Mr. T!

LIKE A BOSS!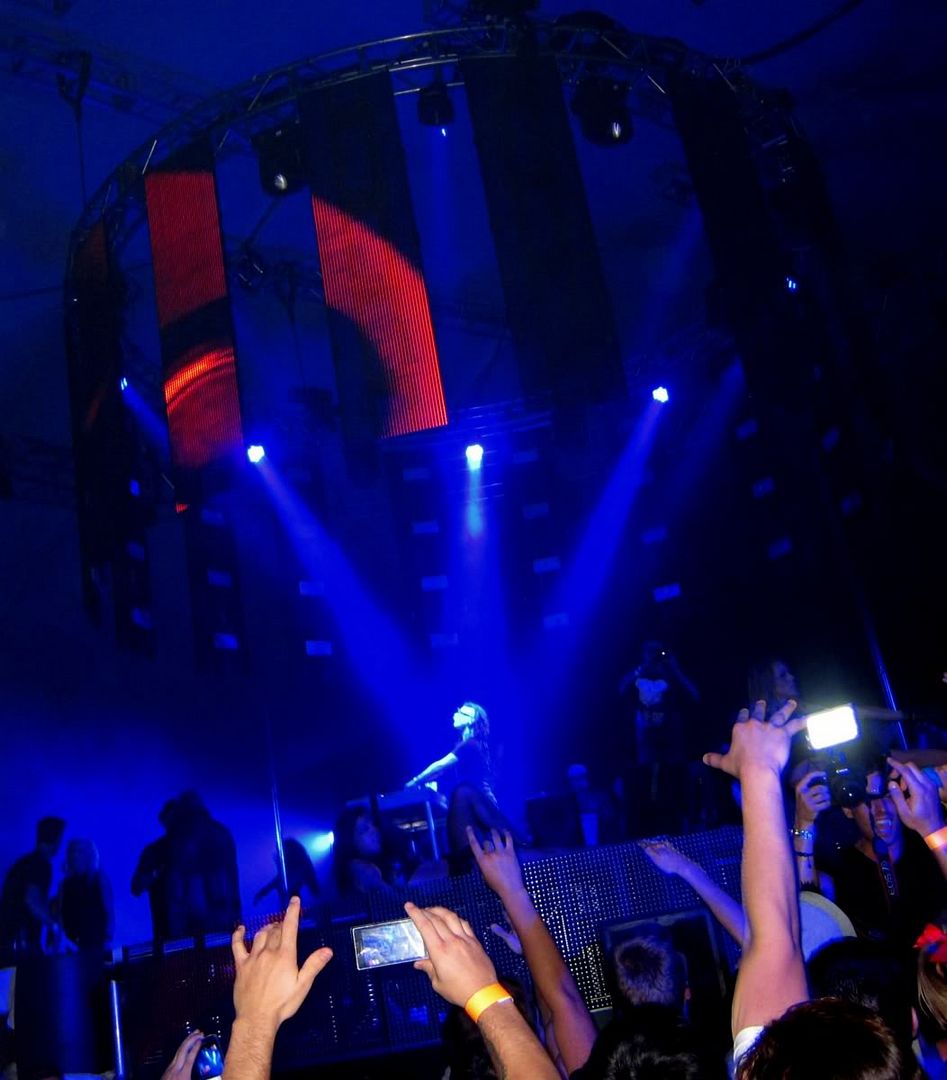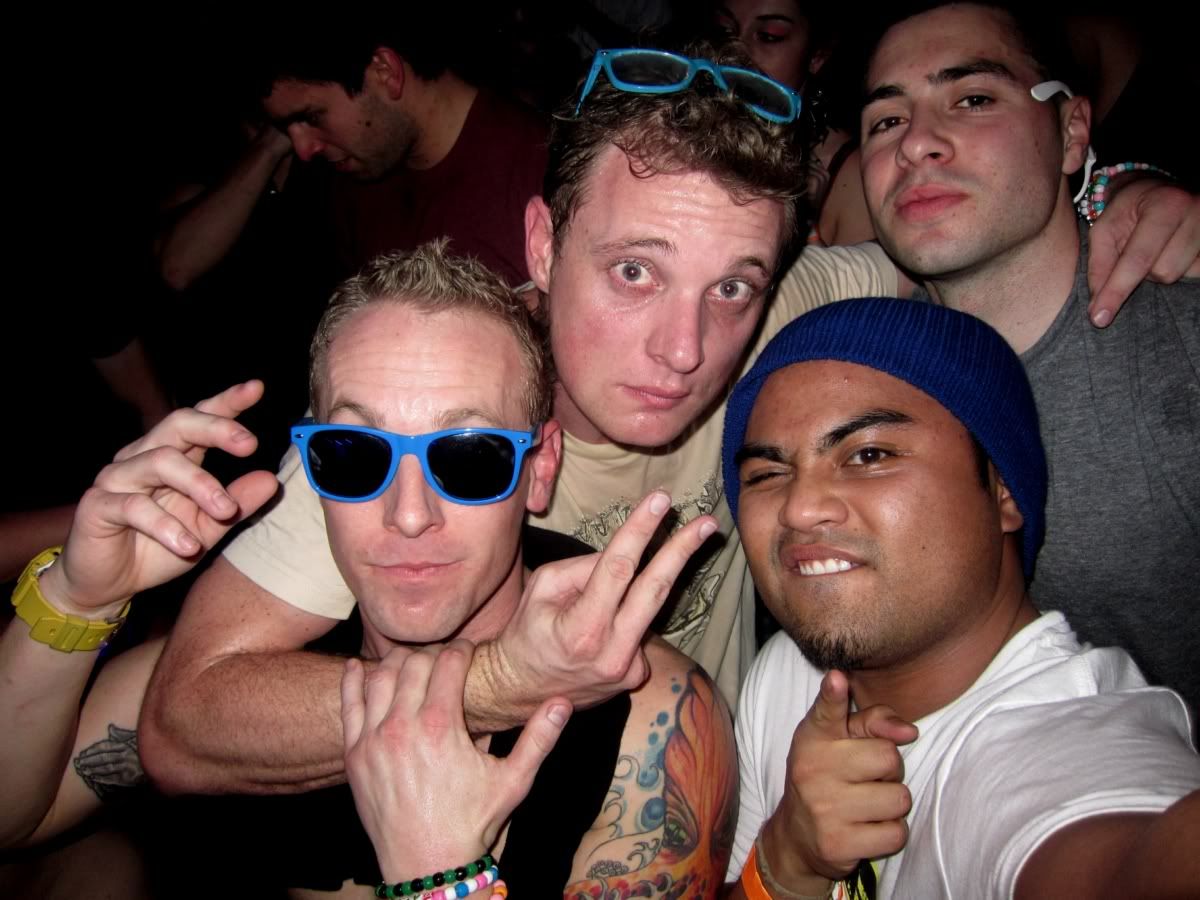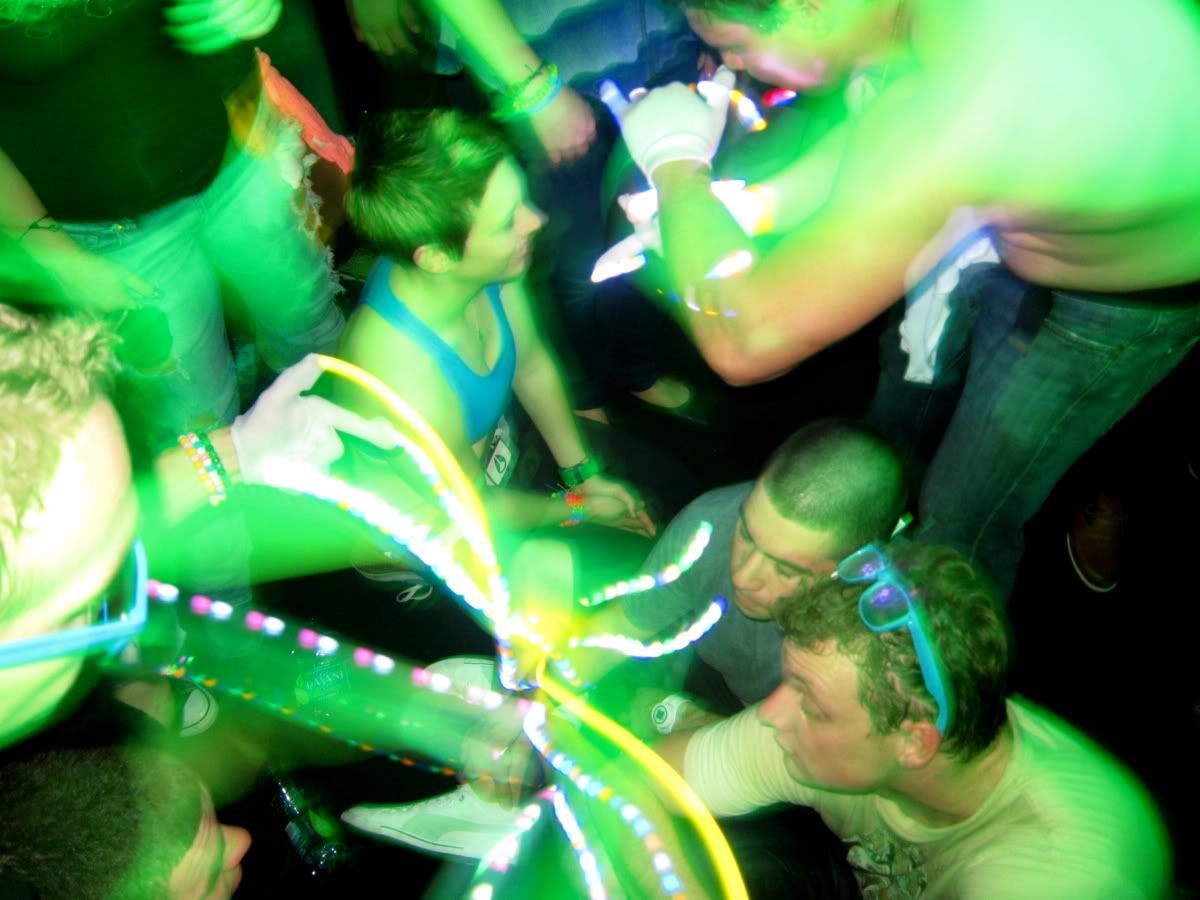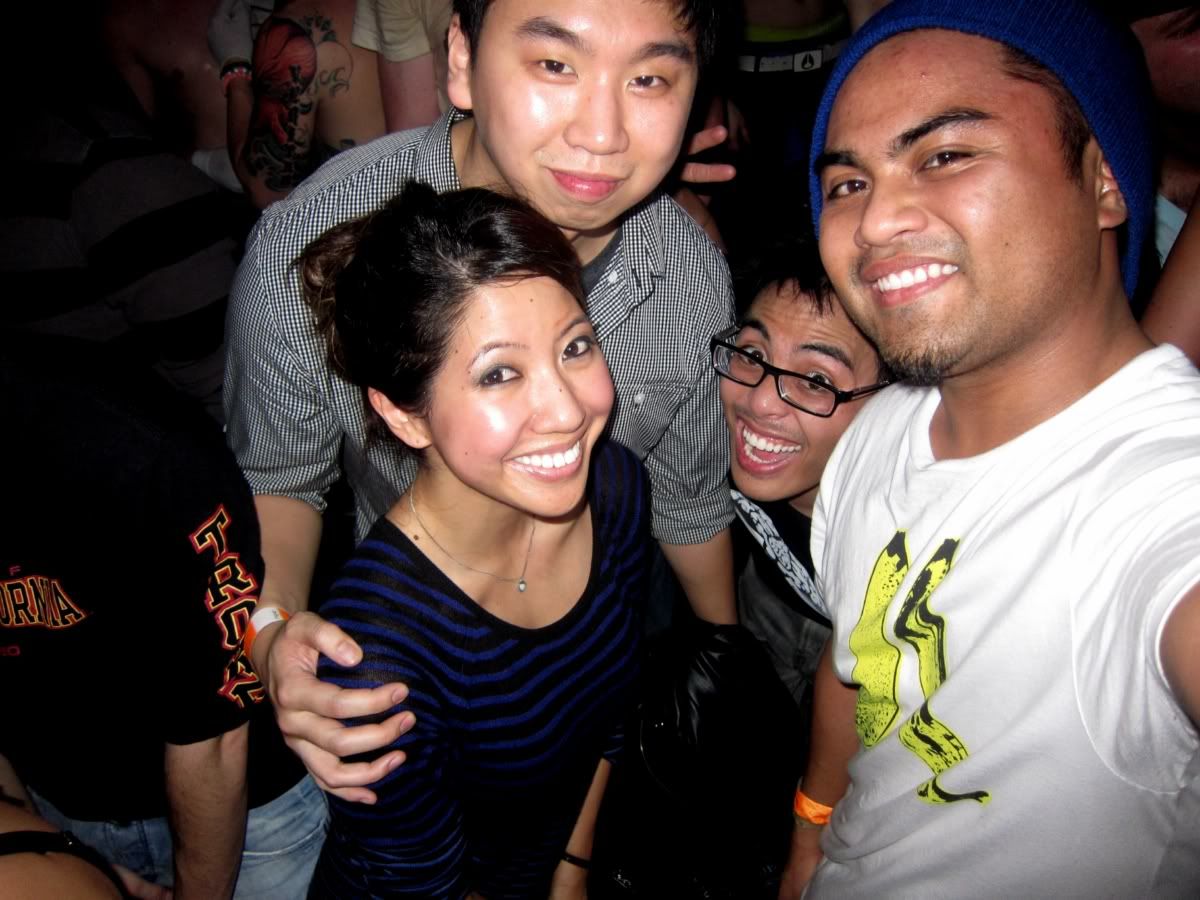 Good sh*t Sonny.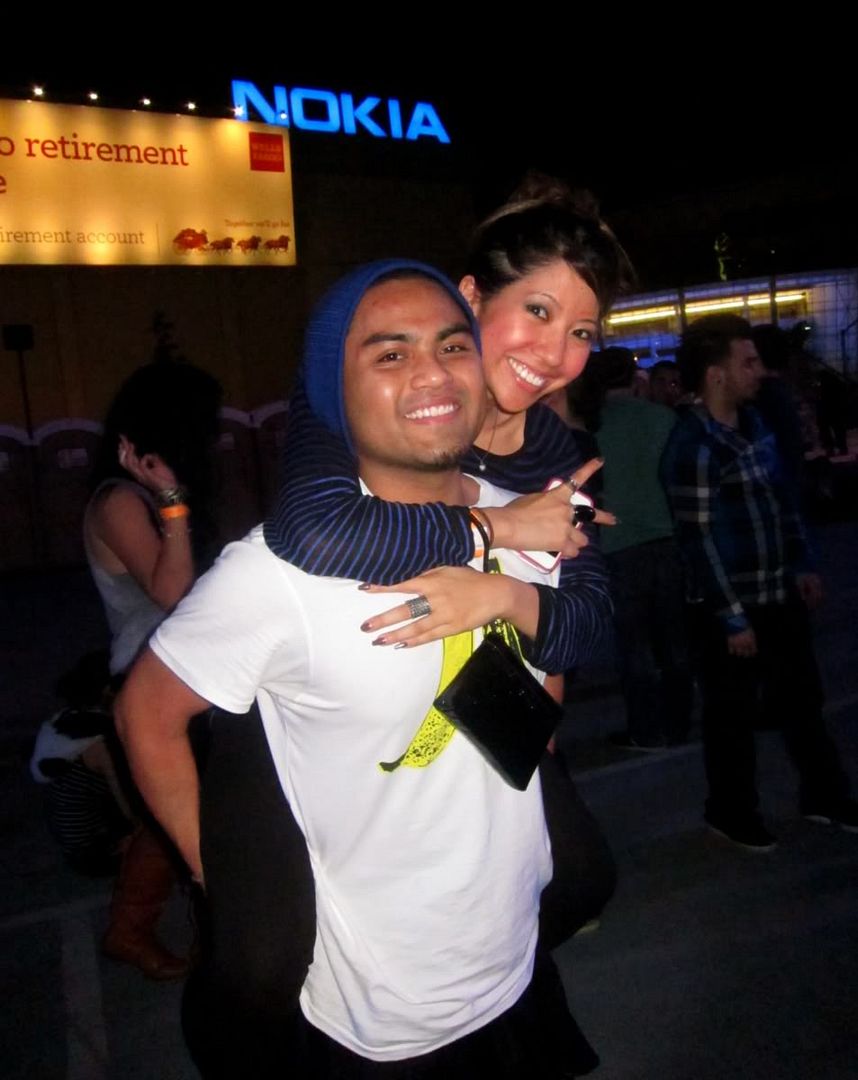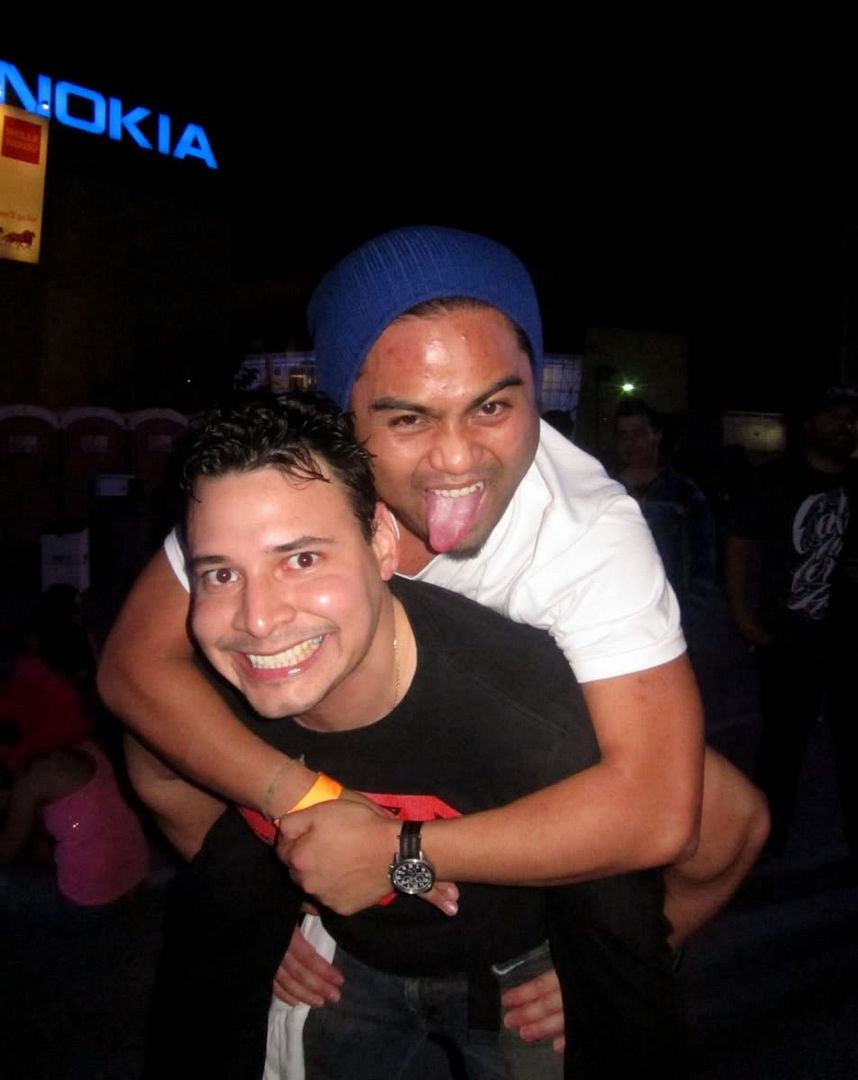 Good times guys!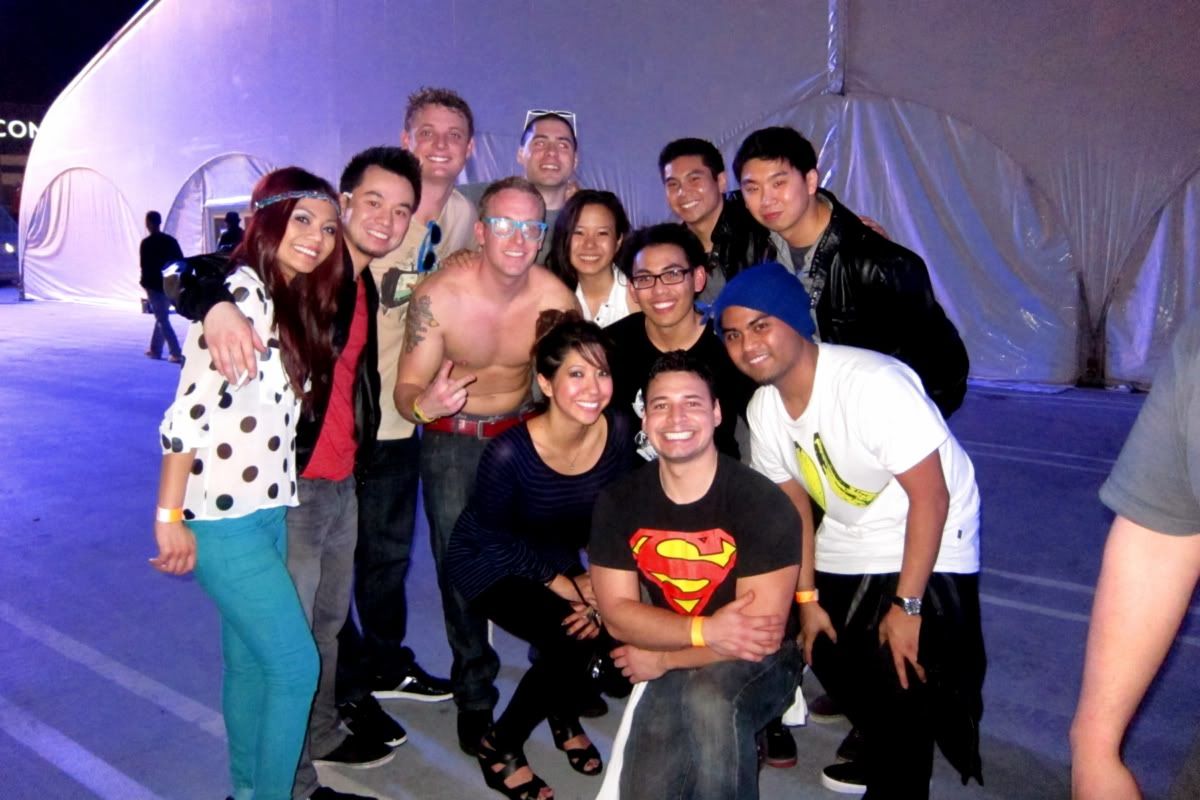 #LetsGetWeird