A pretty quiet week. A lot of it was spent shopping around for apartments and hanging out. After apartment hunting on Saturday, Steppie and I headed out to the Loud & Obnoxious 5-year anniversary party! Congratulations guys. I can't believe it's been 5 years already! Live band and a DJ, BBQ, beer pong, drinks, and lots of swag. Good stuff.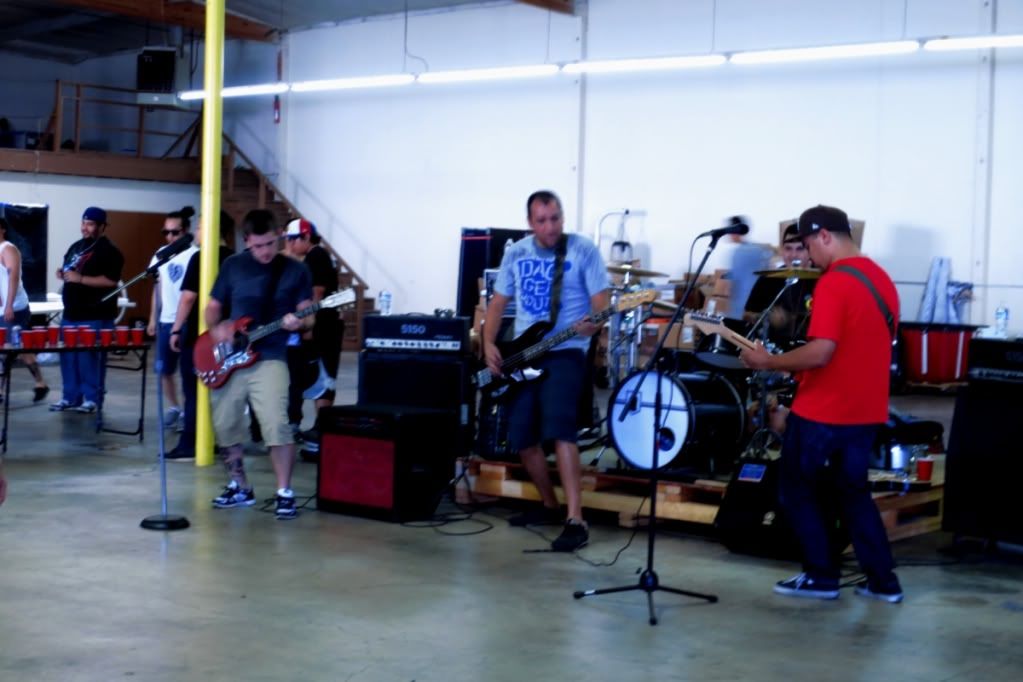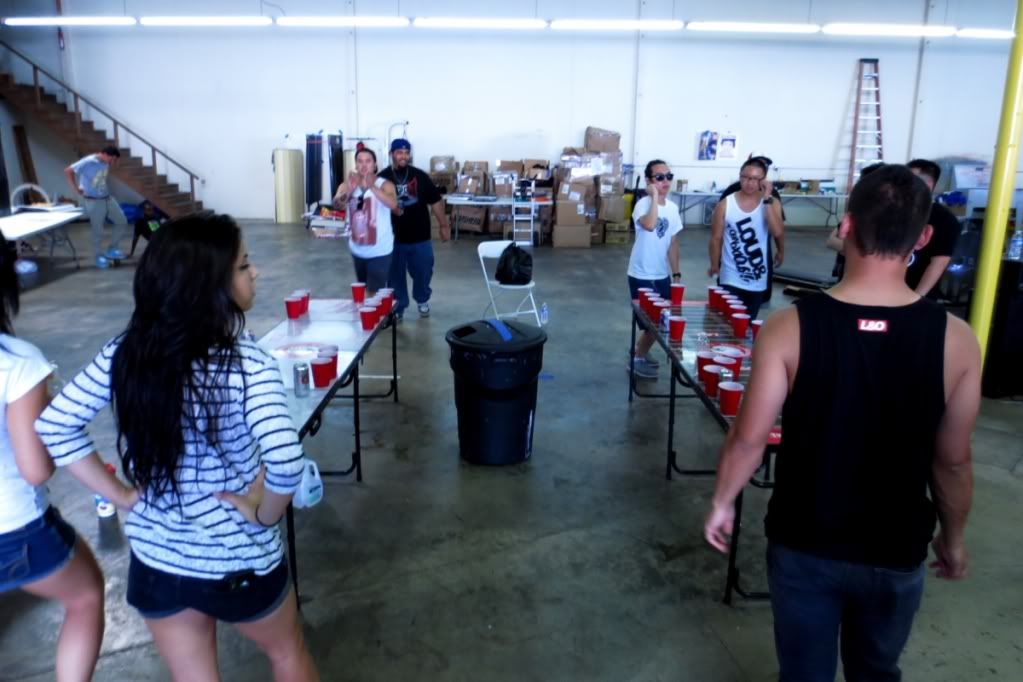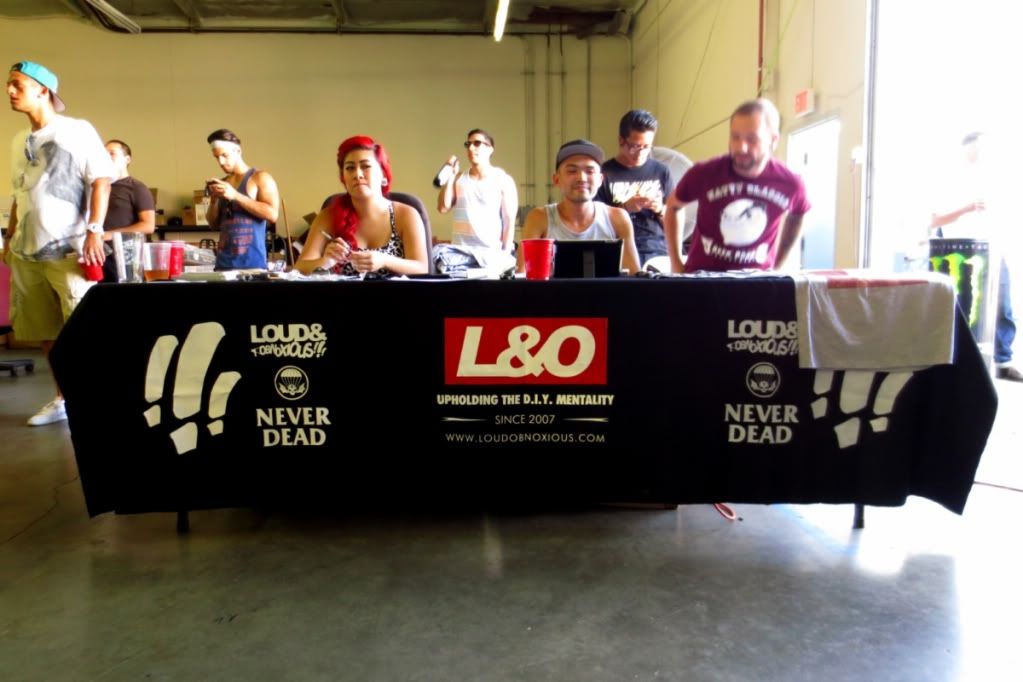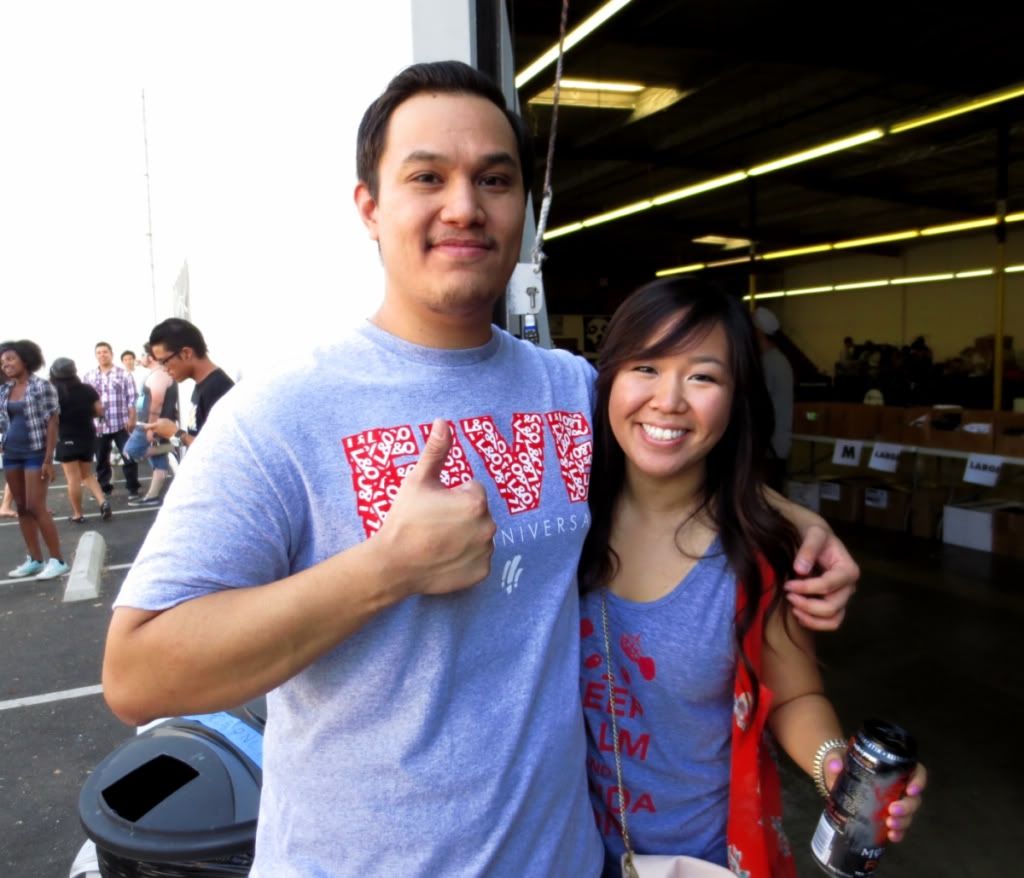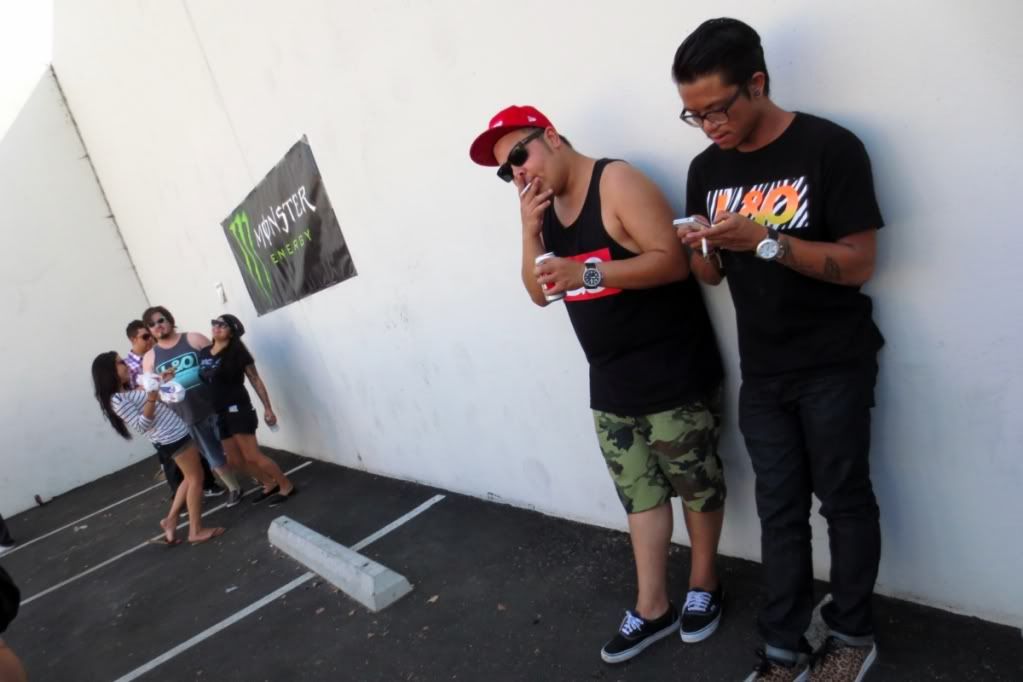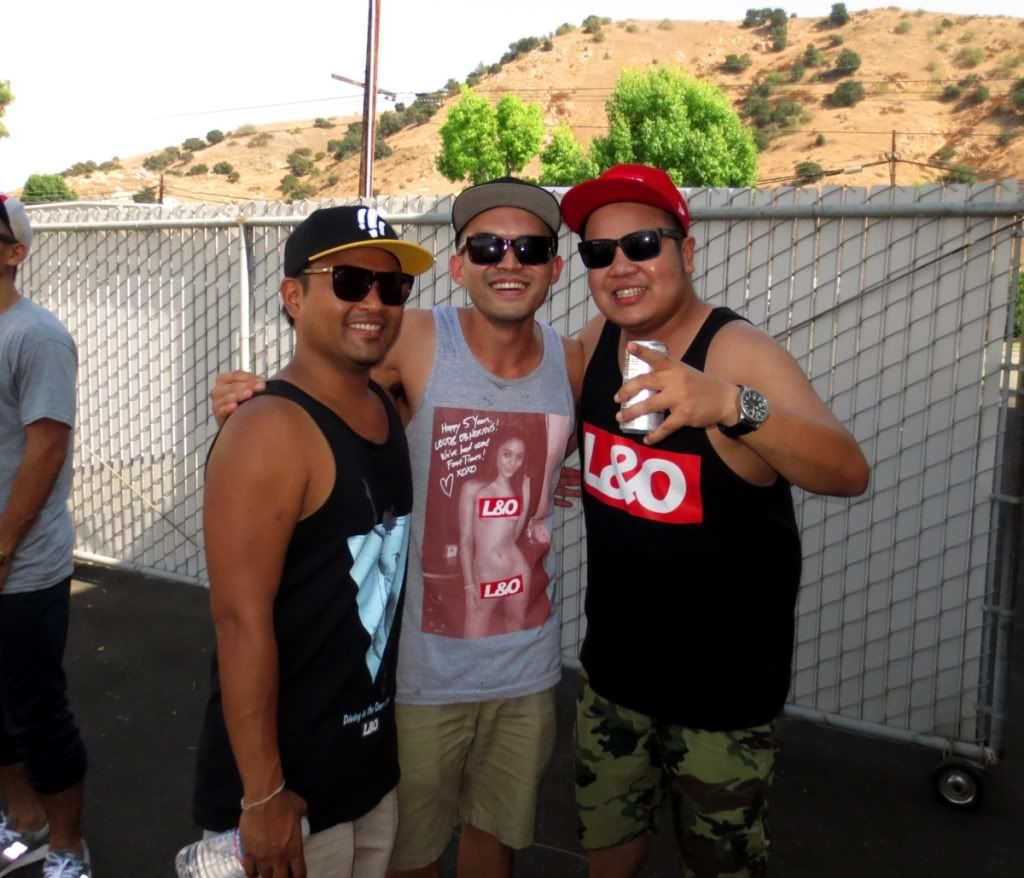 Pulled pork waffle sandwich from Bruxie!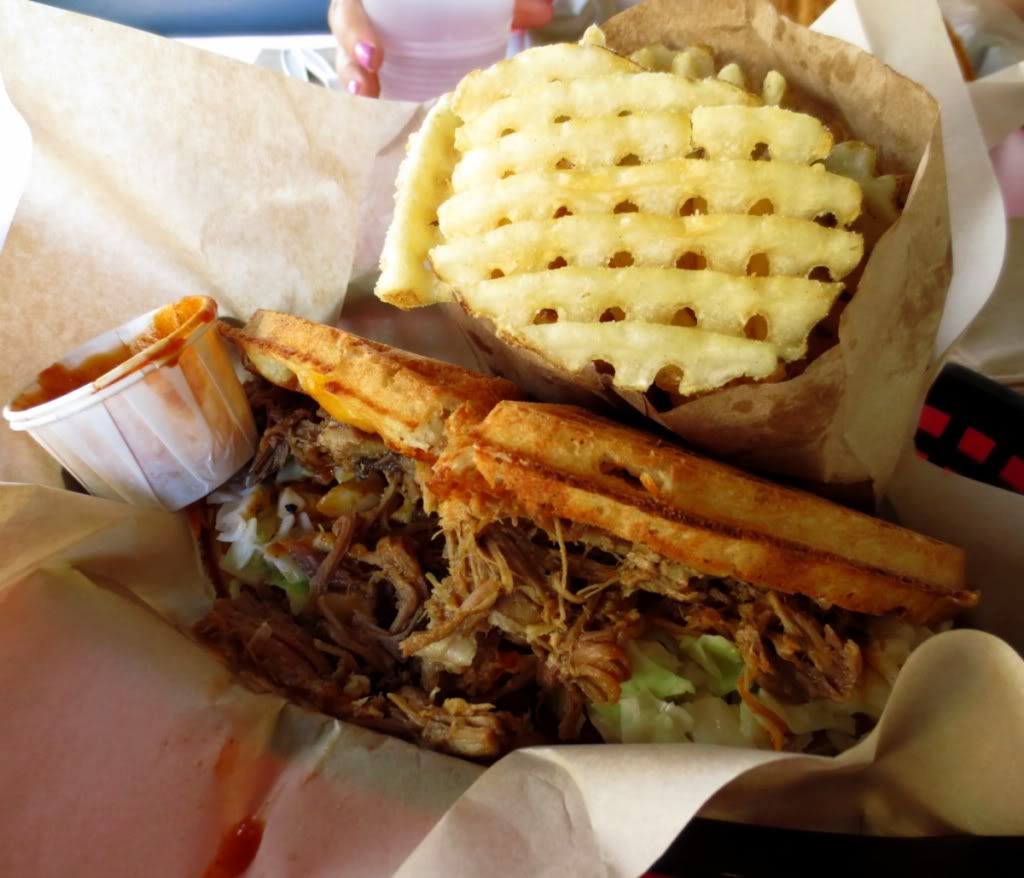 Later that night I kicked it with May and Millar for some sushi and Monopoly Deal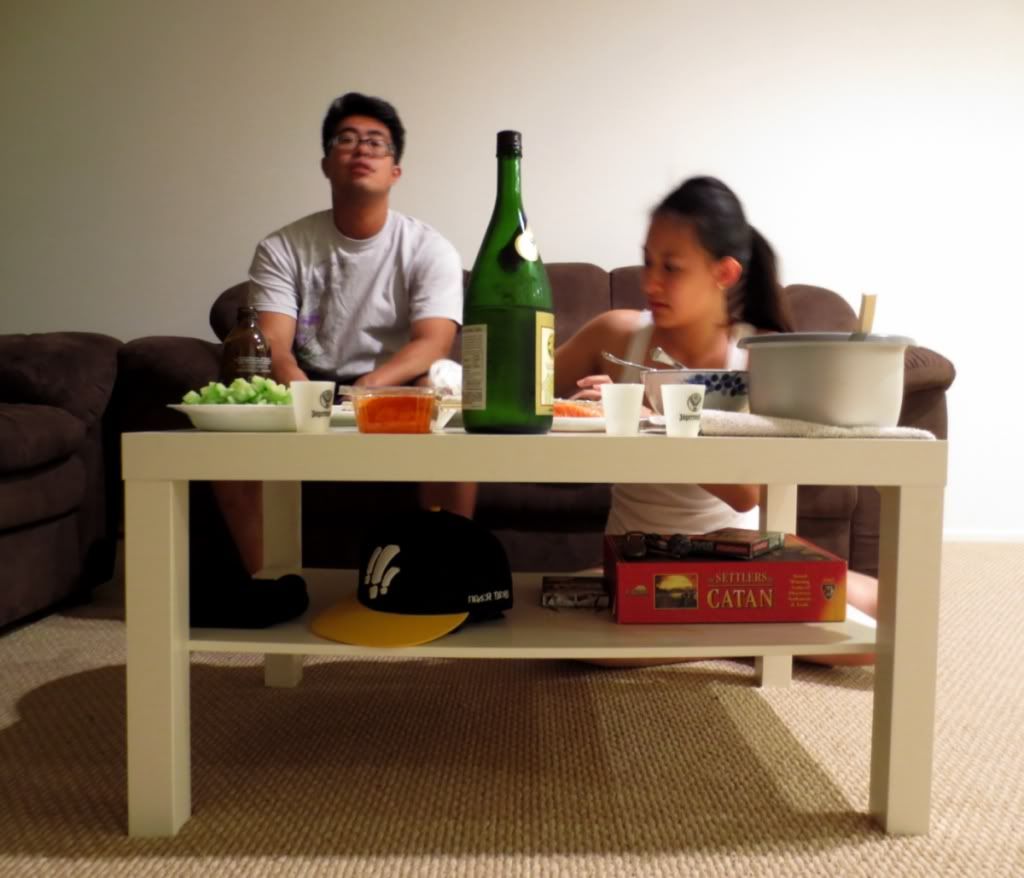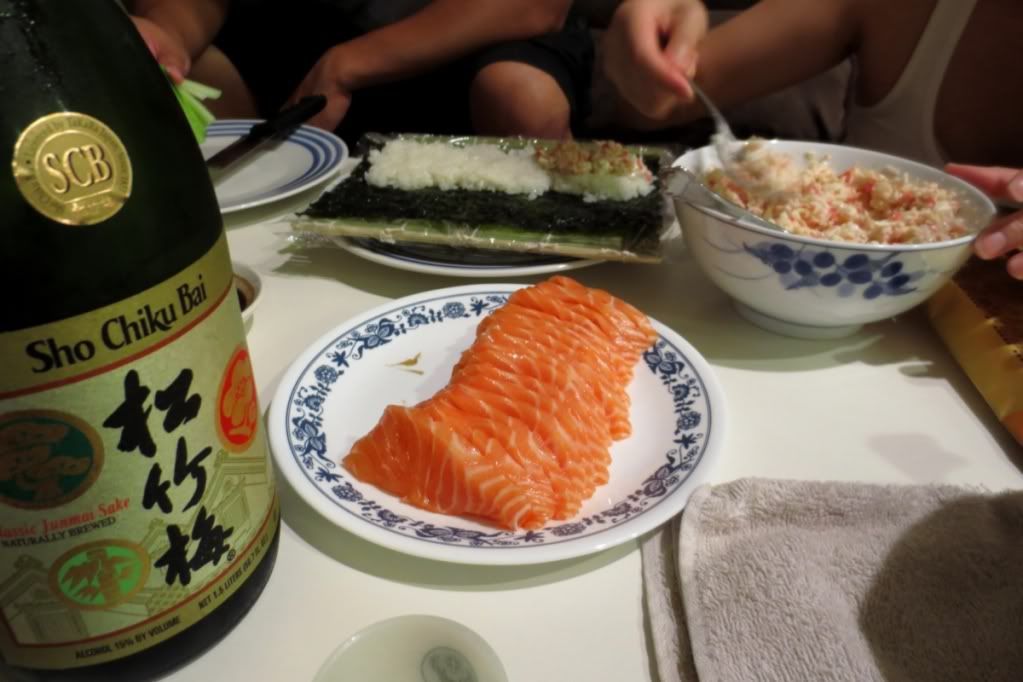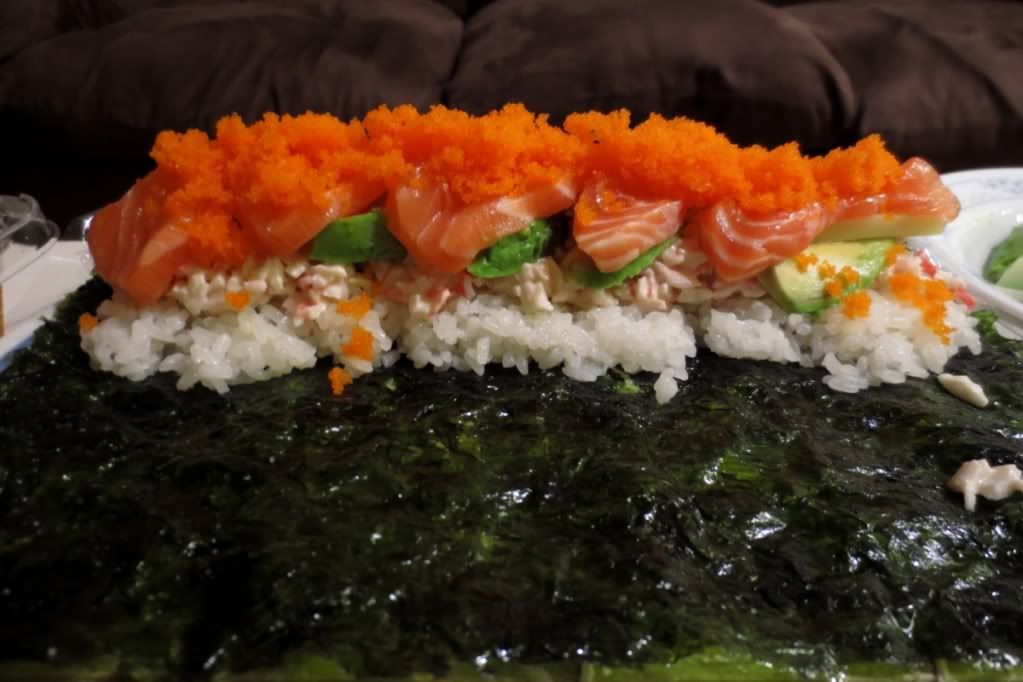 Then the next day, Dino's Burgers and Chicken after more apartment hunting.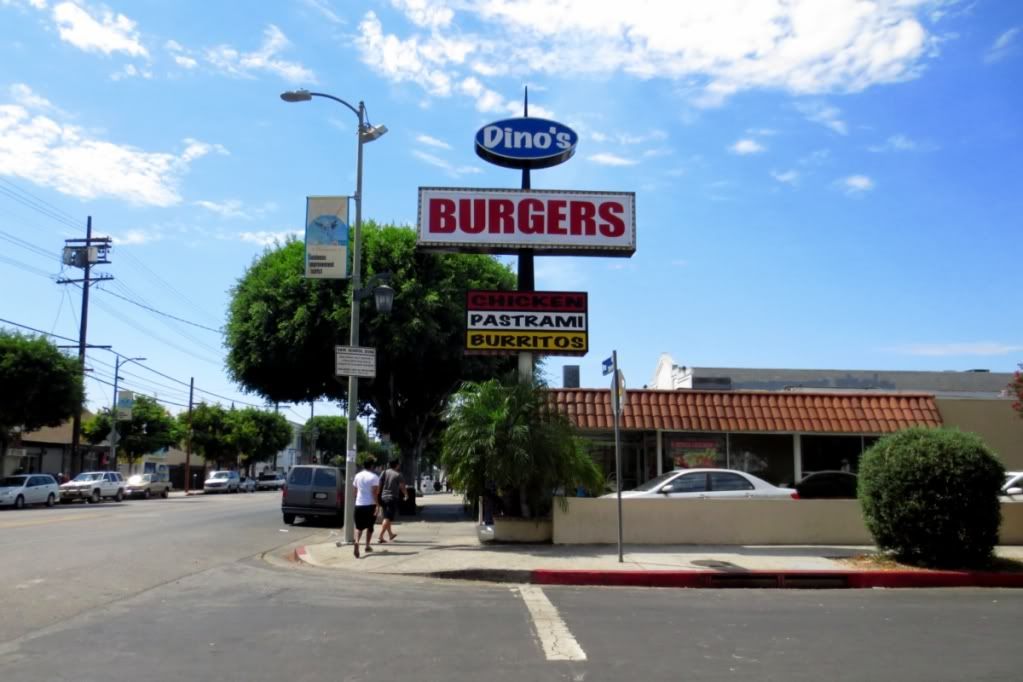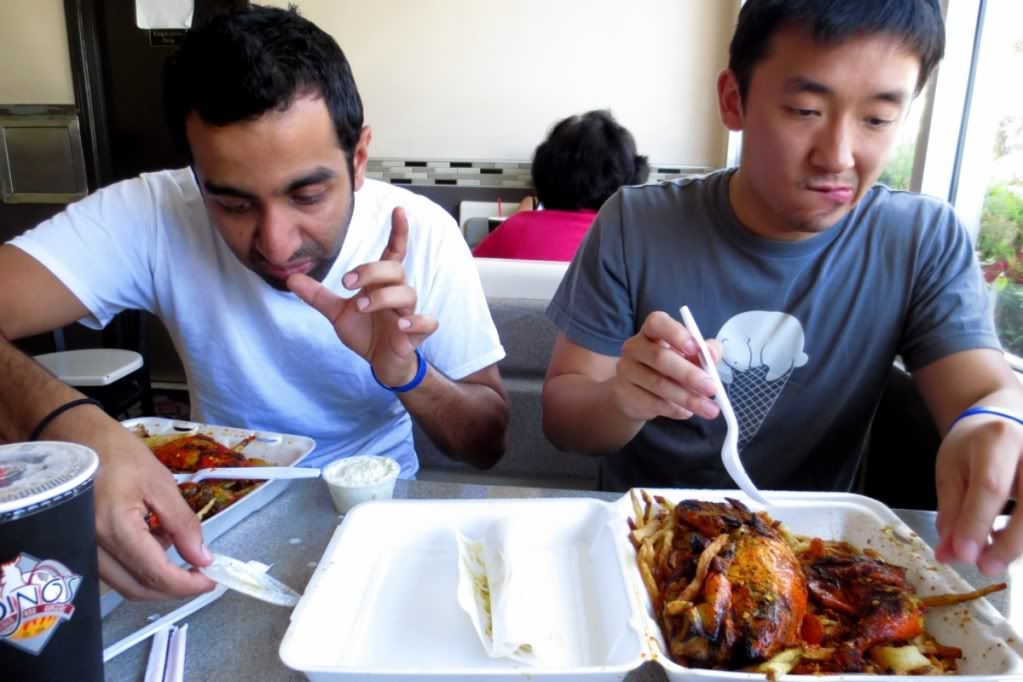 Chicken, fries, coleslaw, tortillas, and a soda for $5.50! Total deal.