On Saturday we spent most of the day doing what most people do out here after a long night: eating, hitting the gym, poolside, and shopping (missing some gambling).
Good morning sunshine. Word was that Jason and Dave were spooning at one point of the night. "I had my lucky boxers on." - Dave.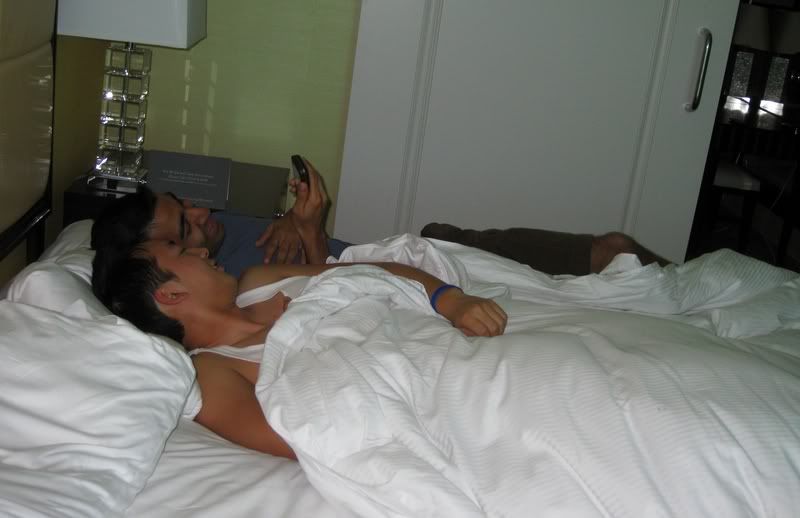 For brunch, we went to DJT which was the Trump restaurant in the lobby. Most of us ordered the buffet while Stephen had the ham panini.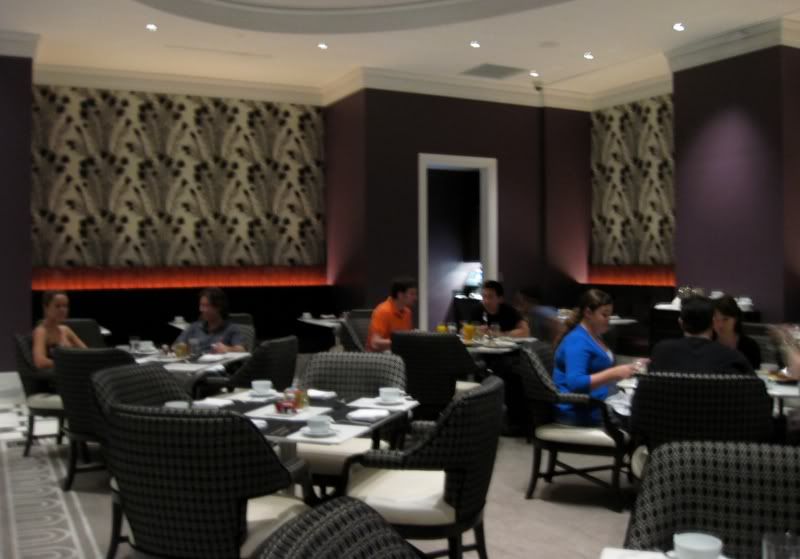 I always liked brunch buffets the best, even though the choices are relatively simple: omellettes, sausage, bacon, potatoes, and pancakes. I'm still a happy camper.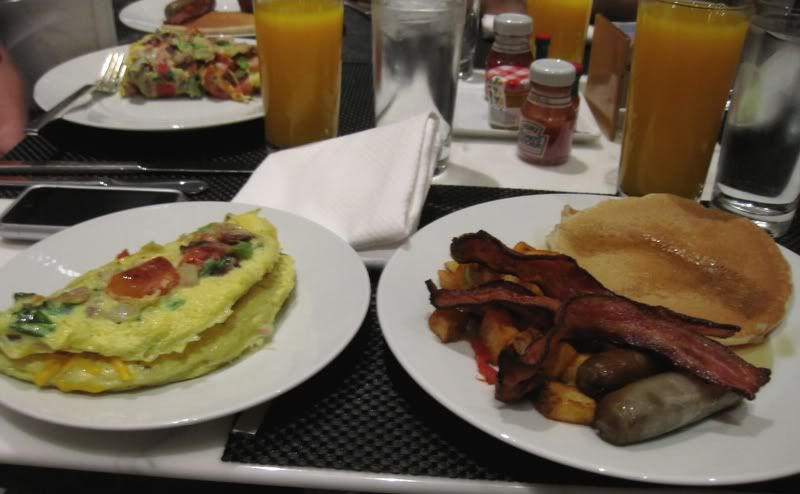 Always gotta leave some room for some fruit when it's available.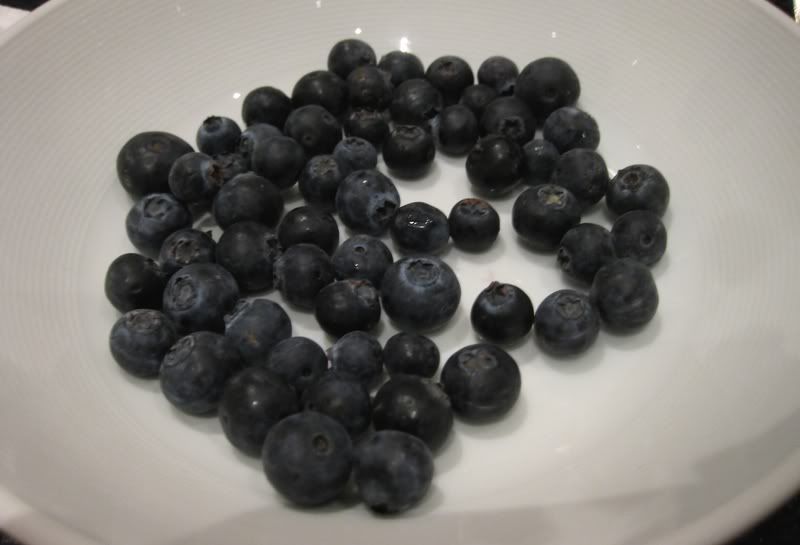 Dave was still hungover. He jacked an extra blueberry muffin for later. The Trump Towers lobby was very spacious. I like it here.
These guys are addicted to P90X.
We hit the gym (a free commodity, unlike some other Vegas hotels) to work off some of the junk we ate/drank. Dave was still feeling it.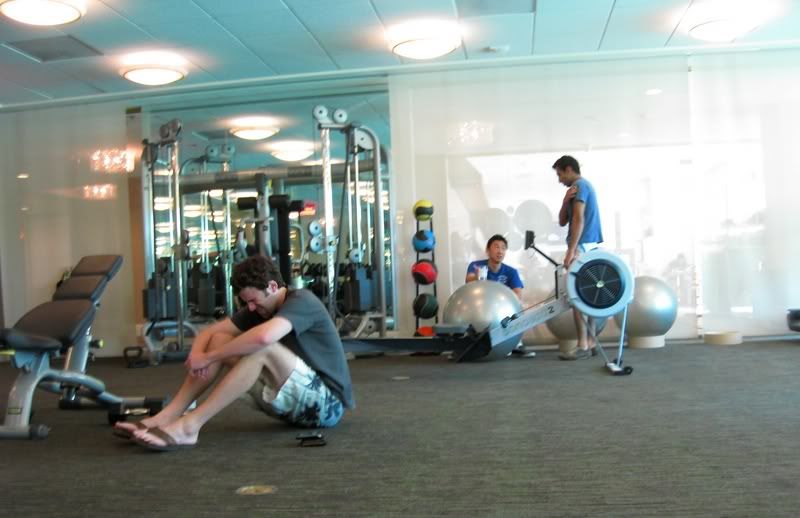 Poolside! A beautiful view. I forgot my trunks so I just laid out to fix my tan a little.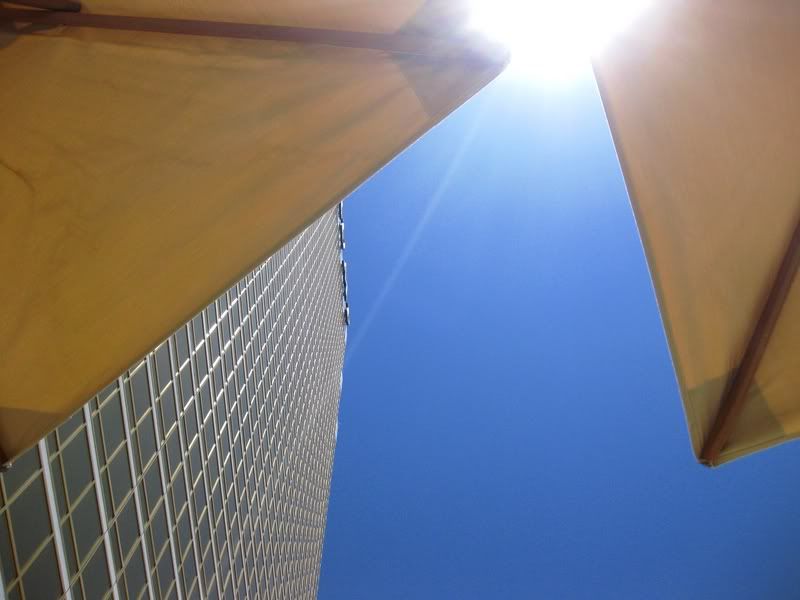 Bruce and Jasmine came by to check out the room and to go out to eat later. Jiu jitsu or karma sutra?
Jason (a vegetarian) was so hungry that he took a bite of Stephen's leftover ham panini. Ganesh would be very upset at you!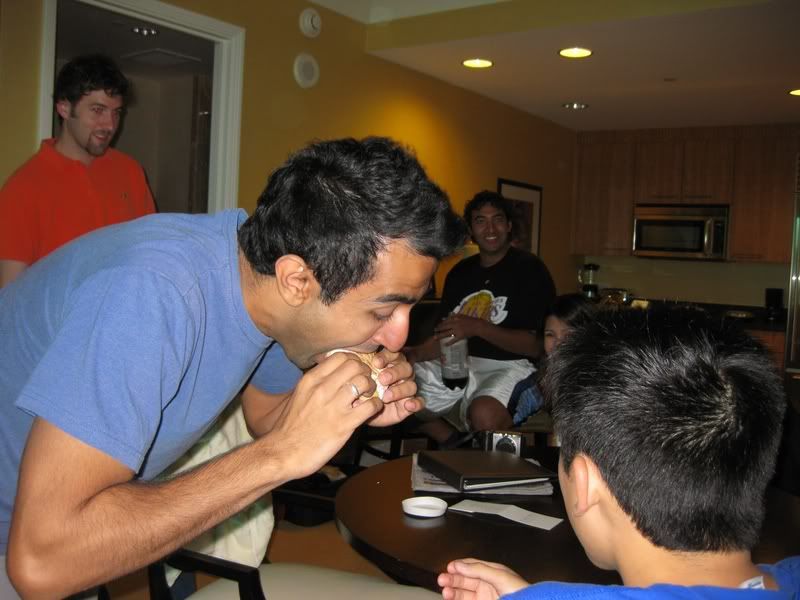 Always reppin. Boom boom PAU.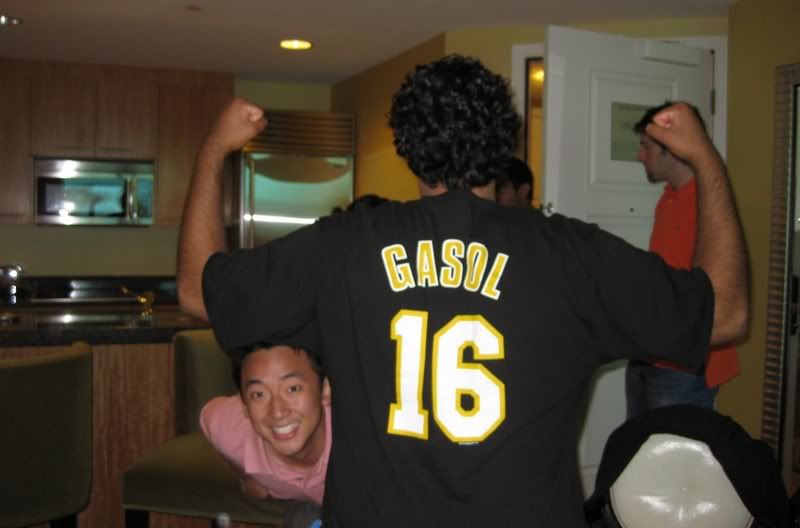 Trump Towers is walking distance away from the Vegas Fashion Show Mall which was very convenient for some food court food. Bruce and Jasmine.
...
The guys shopped around Zara for some new threads for the night. They all bought the same type of dress shirt. This definitely goes down in the boy band covers photo album.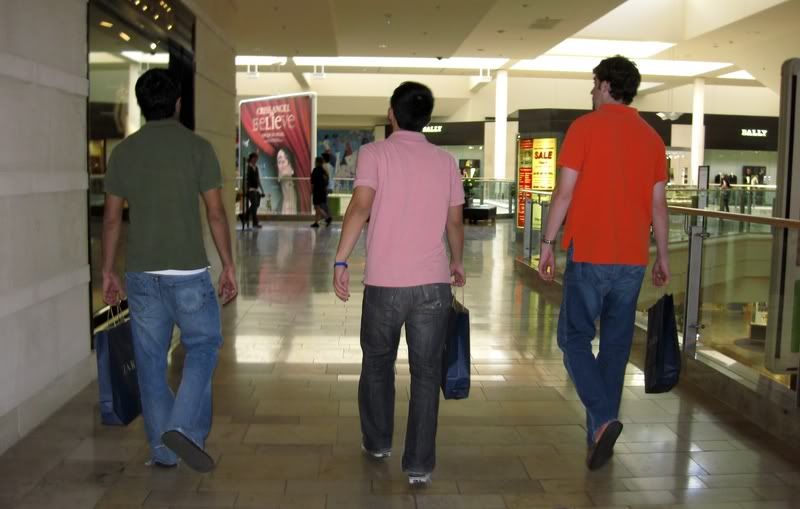 These guys had their own set of plans for that night. I had Blake's bachelor limo ride coming up. One word: blackout.