I'm gonna break this blogpost down into 4 parts. Not to make it some kind of epic quadrilogy, just so you don't have to scroll through all the pictures.
We started our drive on Friday a little late at 2pm. We hit some early traffic near my house as usual. Thanks Bruce for driving and picking me up.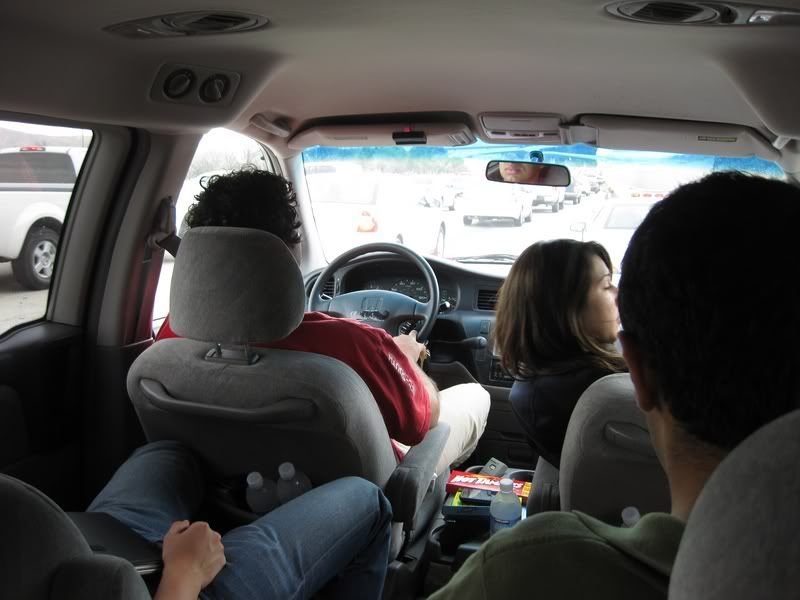 We stopped by the Del Taco at Auto Center Dr. Fiesta Pack!!!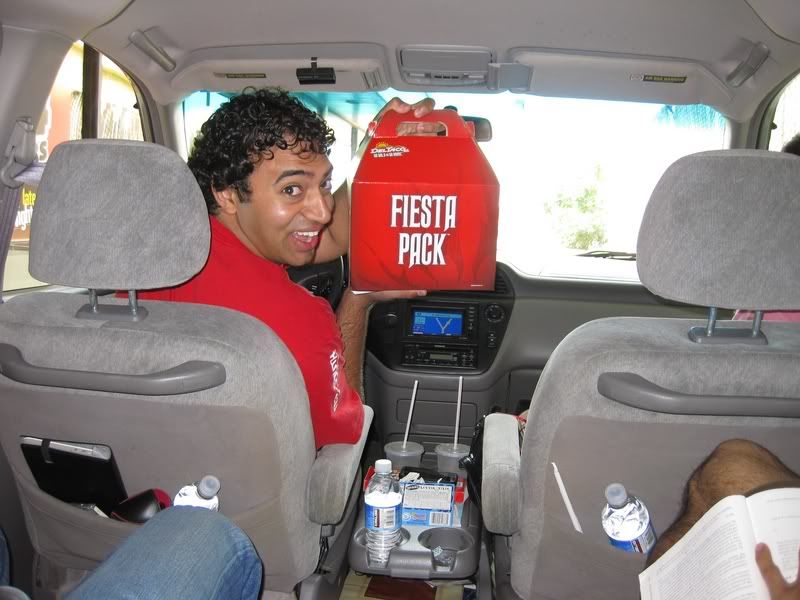 Dave is Stephen's old Roommate from Michigan and was in town for the weekend. DT is his absolute favorite fast food joint in California. "They need to like franchise in Chicago and the midwest. Taco Bell just doesn't do it like Del." Well done Dave.
A little fun on the ride up. Dave made a few signs to make the ride up interesting.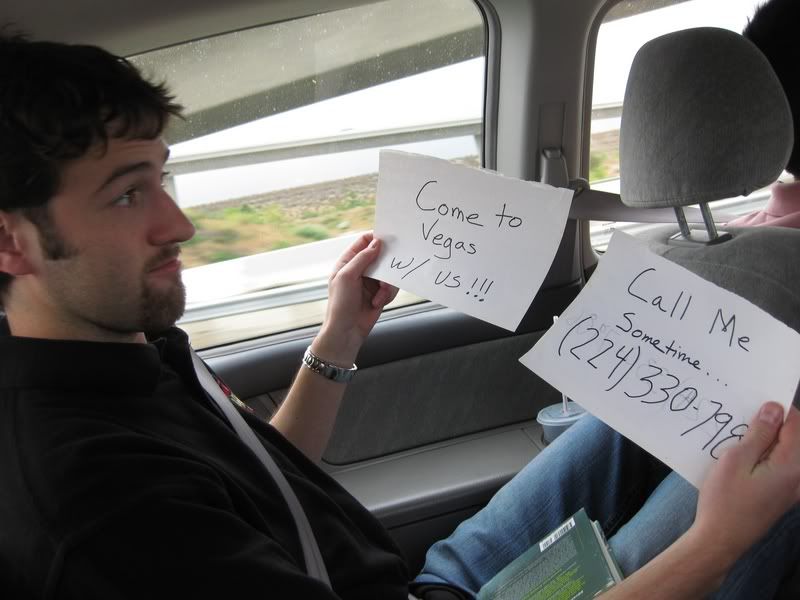 We actually got a few honks from other drivers! And some SDSU gals pulled up with their own sign saying they would meet us there. A great idea that was finally applied.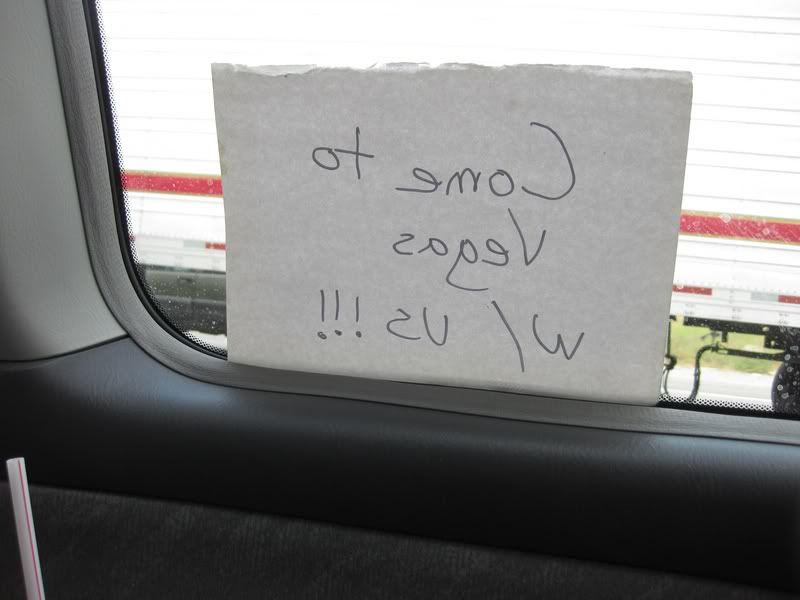 Dave made this one in hopes of pulling up to the SDSU gals one more time, but it never happened. Fail. Nice spoon though.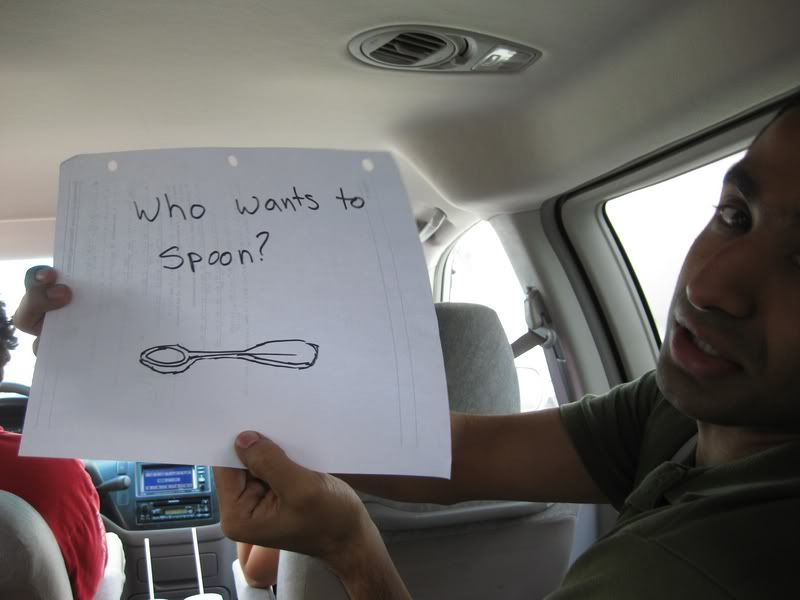 We stopped at the border to catch Game 7 of the Stanley Cup finals. Dave is a Detroit native and had hoped to see his Red Wings take the Cup.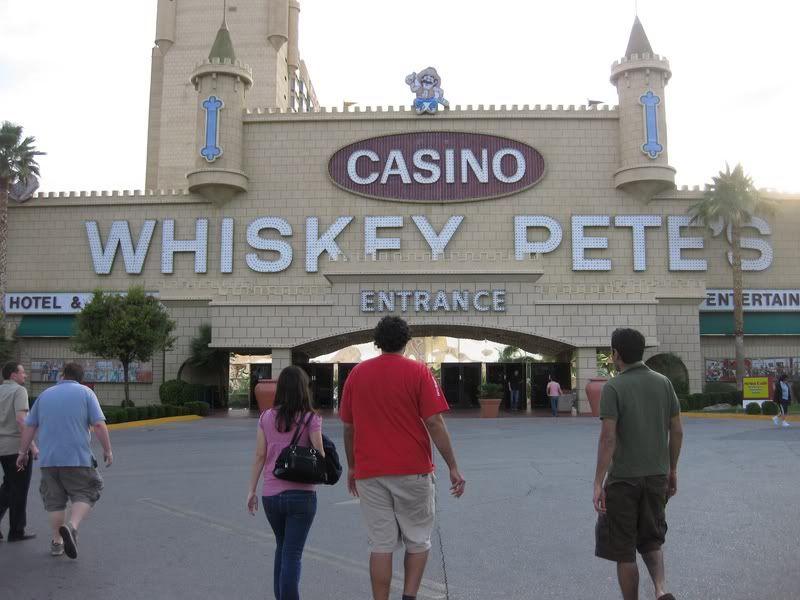 McDonald's 20 piece FTW. Penguins 2, Red Wings 1 FTL.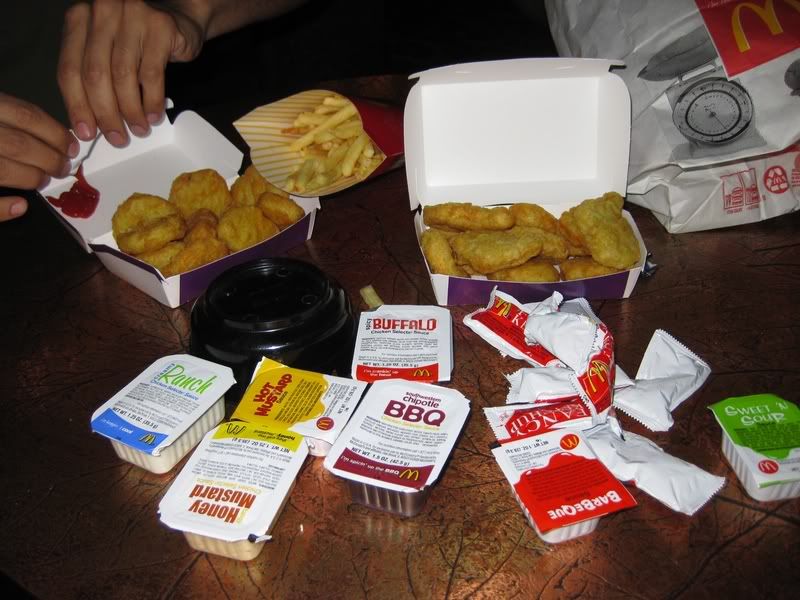 We arrived at our hotel around 8:30. The Trump Towers is the hotel/condo unit fit for the Don. Our room had 1 bed, 1 couch bed, and 2 bathrooms. The best part was the full-sized fridge and fully equipped kitchen. This spot would have been handy back during our old family trips to Vegas so we could cook rice and adobo. The negative was that there wasn't a casino.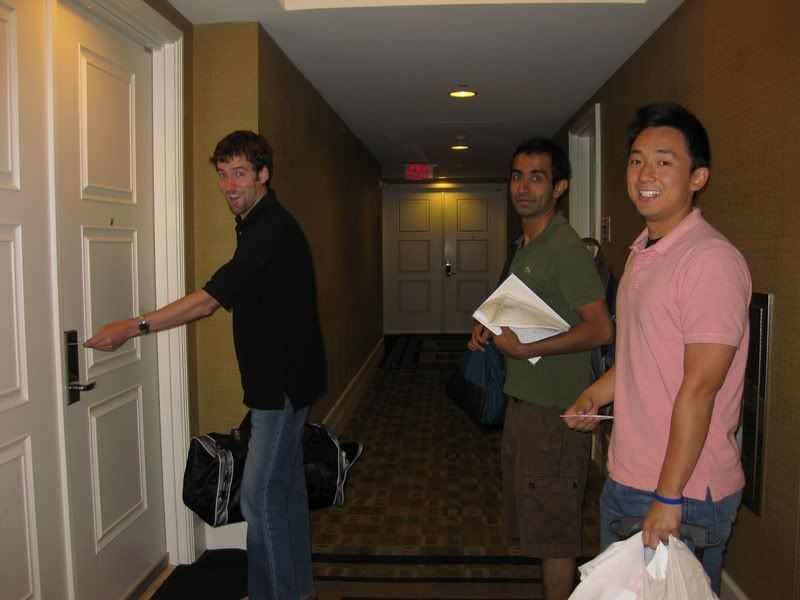 And yes at 9pm, we were all nerds and applied for our "Facebook nicknames".
/DaveMazur
,
/StephenChen
,
/NeerajKapoor
. I debated with myself over using my real name or nickname. I don't use my Facebook for any professional use at all and don't intend to. Plus my full name is just too long.
/xjomox
it is.
Yep. We are soooo cooool..... More later.