Lagging on this blog like whoa.
On Saturday, a few of us headed up to Bruce and Daniel's apartment in Koreatown to celebrate Bruce and Adam's birthday.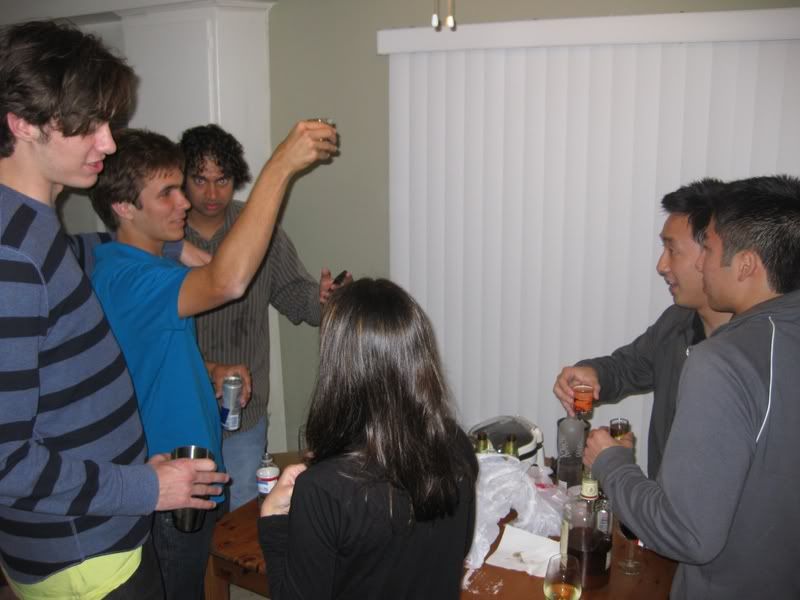 Cheers!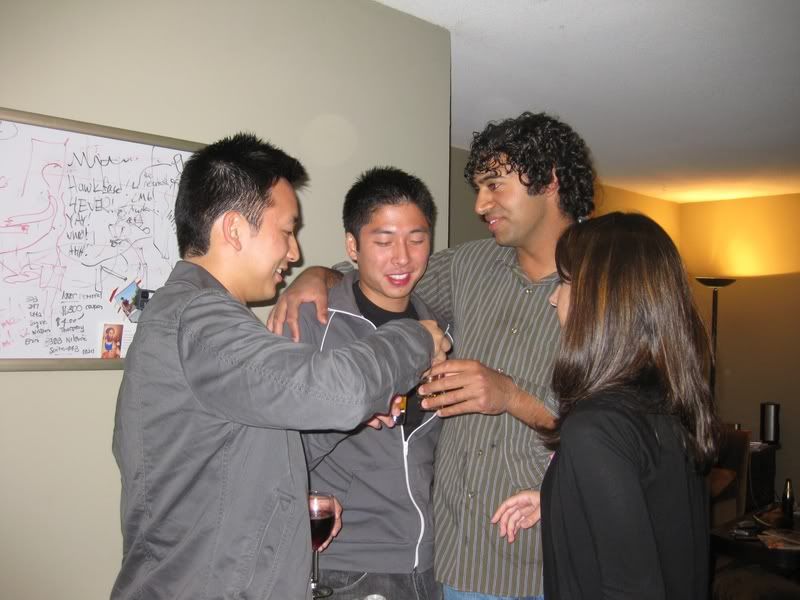 Bruce and his number 1.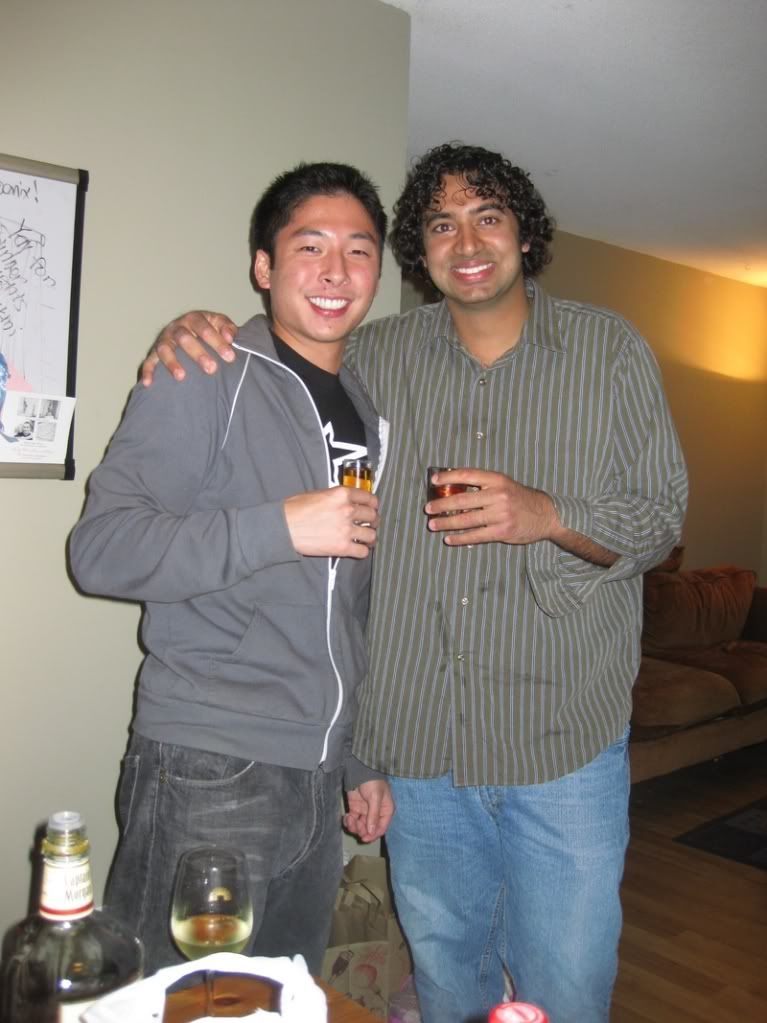 Adam having the time of his life. He hasn't had this much fun since
Oktoberfest 2008
.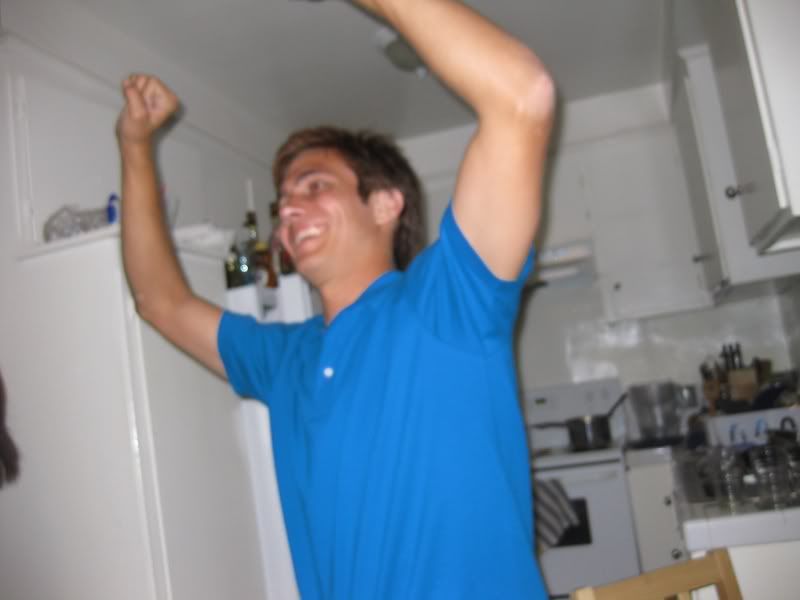 Jasmine and Bruce. And Creepy Timmy in the back.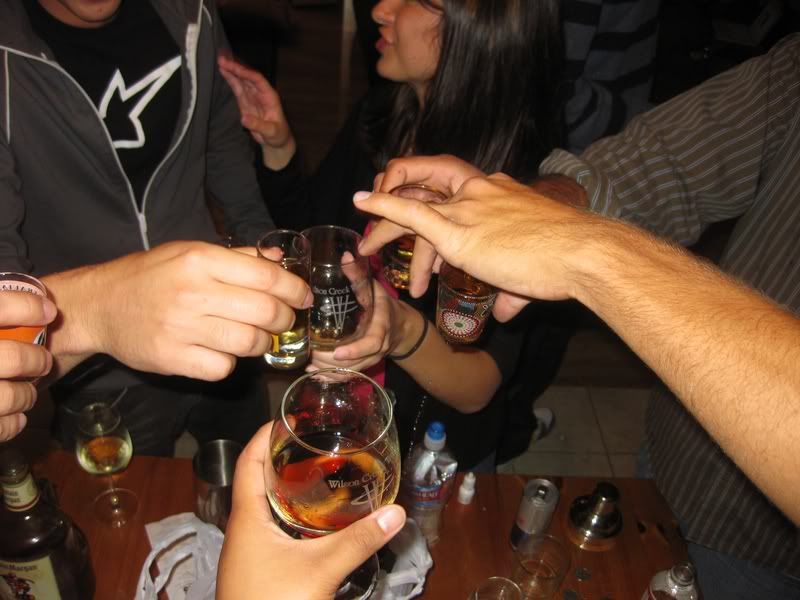 One more toast for the road. You guys took forever jackasses!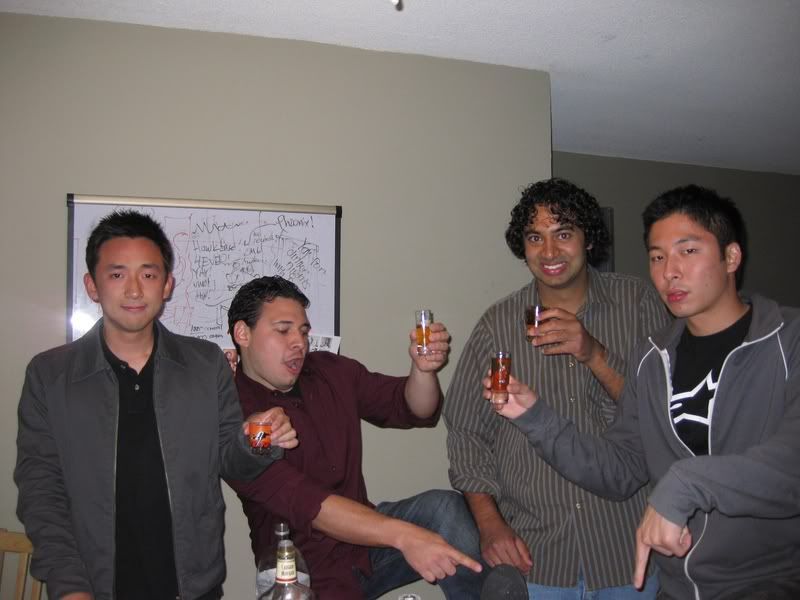 And also some pelvic thrusts for the ladies!!
The Echo Lounge was pretty slow at first, but by around midnight this spot was on and poppin! They play only funk music on Saturdays which was pretty cool and a big change from what I'm usually accustomed to. I wish I videotaped some of the breakdancing going on inside. All b-boys and b-girls need to hit this spot up sometime!
Most of the night we were chilling on the outdoor patio.
Most of the night Adam was frantically asking Jenny to dance her panties off. Pretty inappropriate. Bruce was knocking other people's drinks over. And of course Stephen had a souvenir at the end of the night. Nice.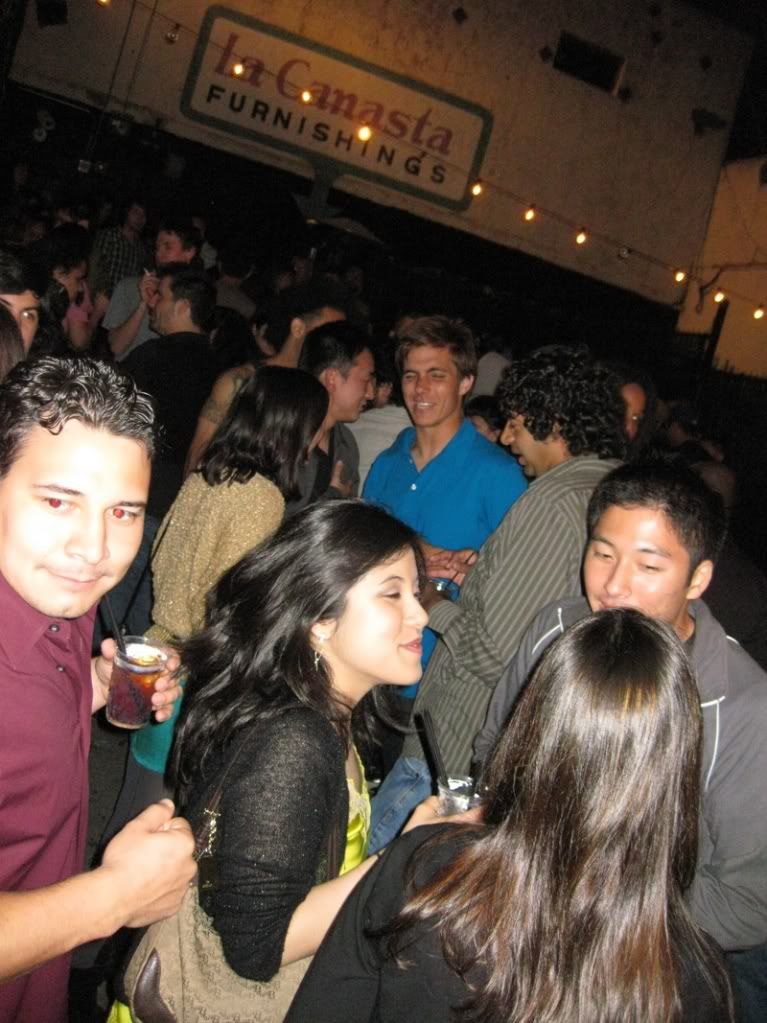 Next door was some pizza place where Stephen was giving away slices of pizza.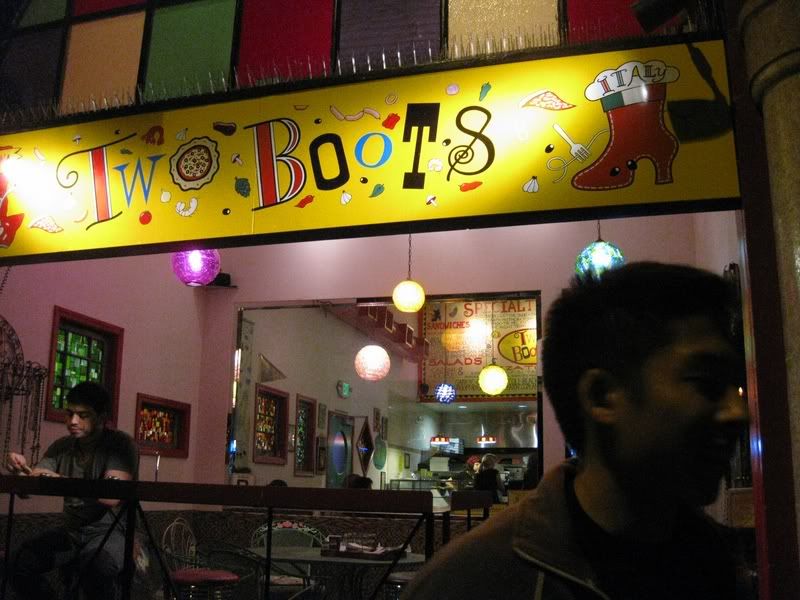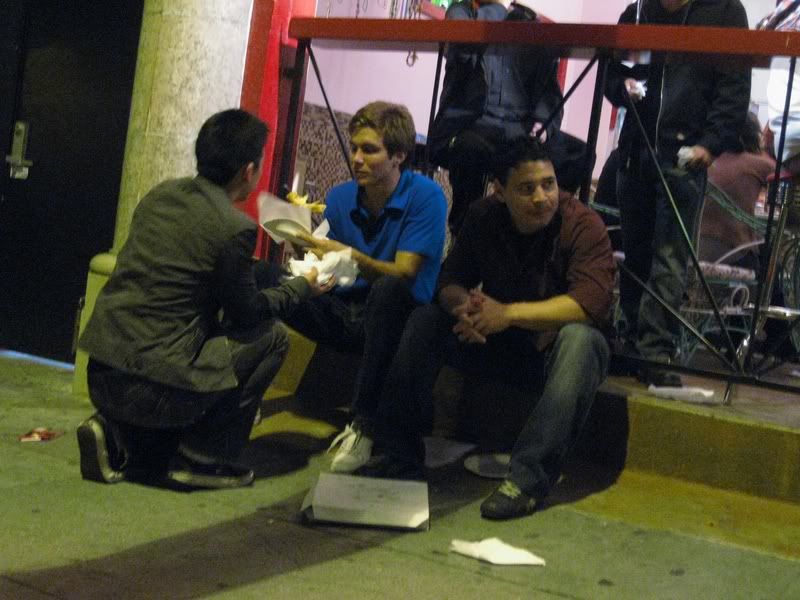 JitB to end the night.