Finally the end of this long weekend in LA! It was Dine LA week and Alex and Ryan suggested that I stick around for dinner at
Fogo de Chão
, a classy all you can eat Brazilian BBQ spot. They went last year and it's easily their favorite restaurant. This time around they got a big group to go. Typically dinner is over $60 per person, but during Dine LA week, it was only $44 (plus tax and tip). Once seated, an army of servers come to your table with your drinks and side dishes, followed by skewers and skewers of meat.
PLUS! It'll be good for the blog.
-Reyes
Indeed haha.
Quick Tip: Don't waste your time with salad. Just wait for the skewers to come to the table. If you have room or if you want to feel a little healthy, get salad after having some meat.
Checking the lighting.
These cards are used to let the server know whether or not you're waiting for meat.
Red light. Green light.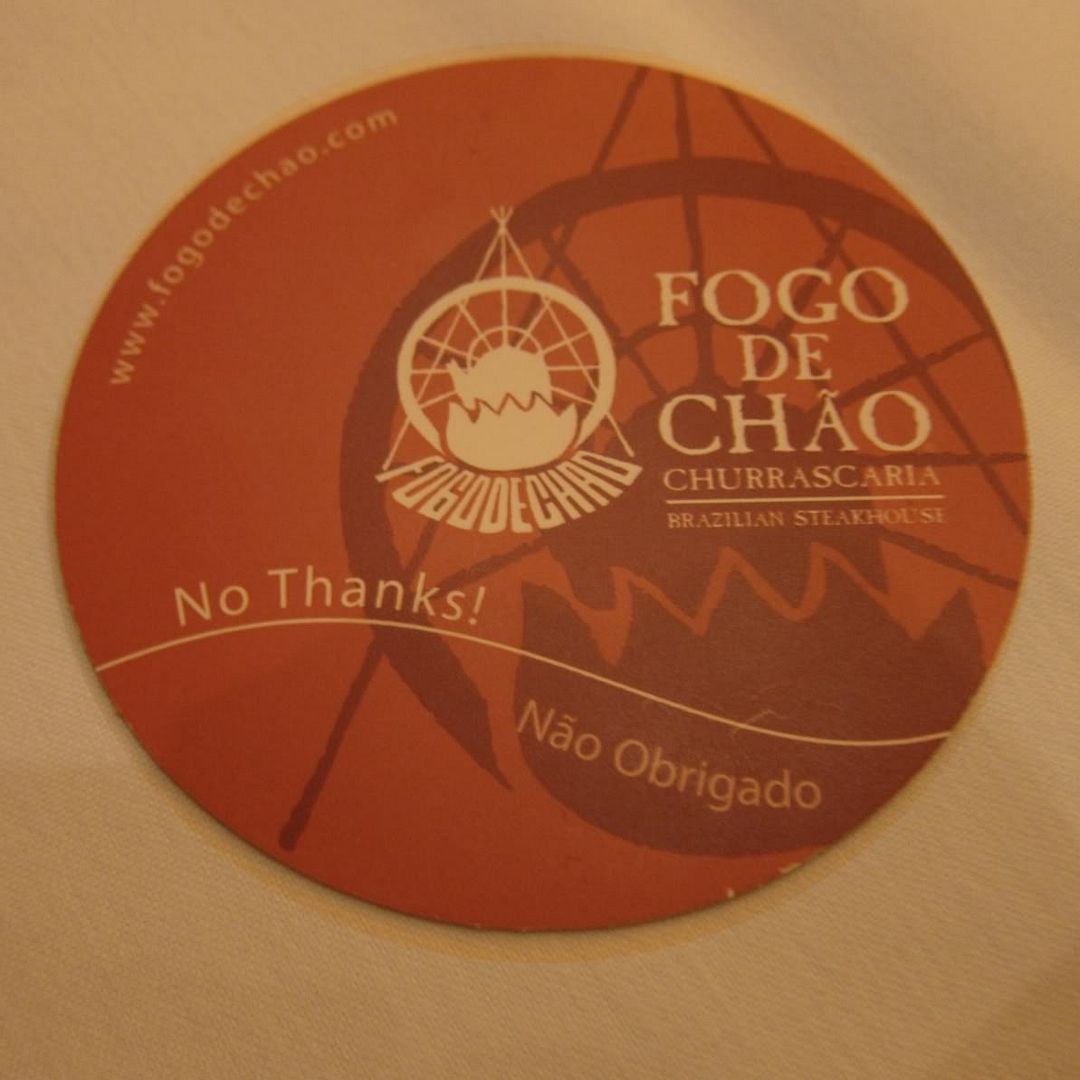 Table for 12.
Cheesebread. Yum.
Fried
penis
plantains.
Me: What's this?
Alex: Placenta.
It's actually
polenta
. What can you expect from a Canadian from Winnebago? SMH.
Here we go!
House special. Medium rare. ::salivates::
I was too busy taking pictures. Sooner or later I ended up with this.
*DEAD*
I studied Alex's all-you-can-eat chow style. He was constantly waiting for more. #Pro.
Flan!!
Cheesecake.... Meh. (The website kept showing pictures of flan...)
I didn't see you guys post this on Facebook... What are you doing? (What are you doing...)
3 Victory Points if you understand this reference.
DAYUMNN!!
Thanks for the group pic K!
Glad I stuck around for dinner. Thanks for the love and memories LA!