Earl Sweatshirt - Couch ft Ace Creator
Mr. Alvin
was up in LA for spring break to partake in the lifestyle of some of his friends that live in (or near) the City of Angels. I appreciate his blog a lot, especially all the foods he posts (in addition to all the places you visit). So naturally when he asked if I wanted to hit up a food truck fest, I was 100% down! We hit up the
Westside Food Truck Central
which takes place every Monday and Wednesday, offering a variety of trucks. We decided that we would split meals so that we can maximize the number of items to try!


First up: Ta-Bom Truck (Brazilian)



Chicken Pastel: "Crisp pastry with shredded chicken and melted mozzarella cheese filling."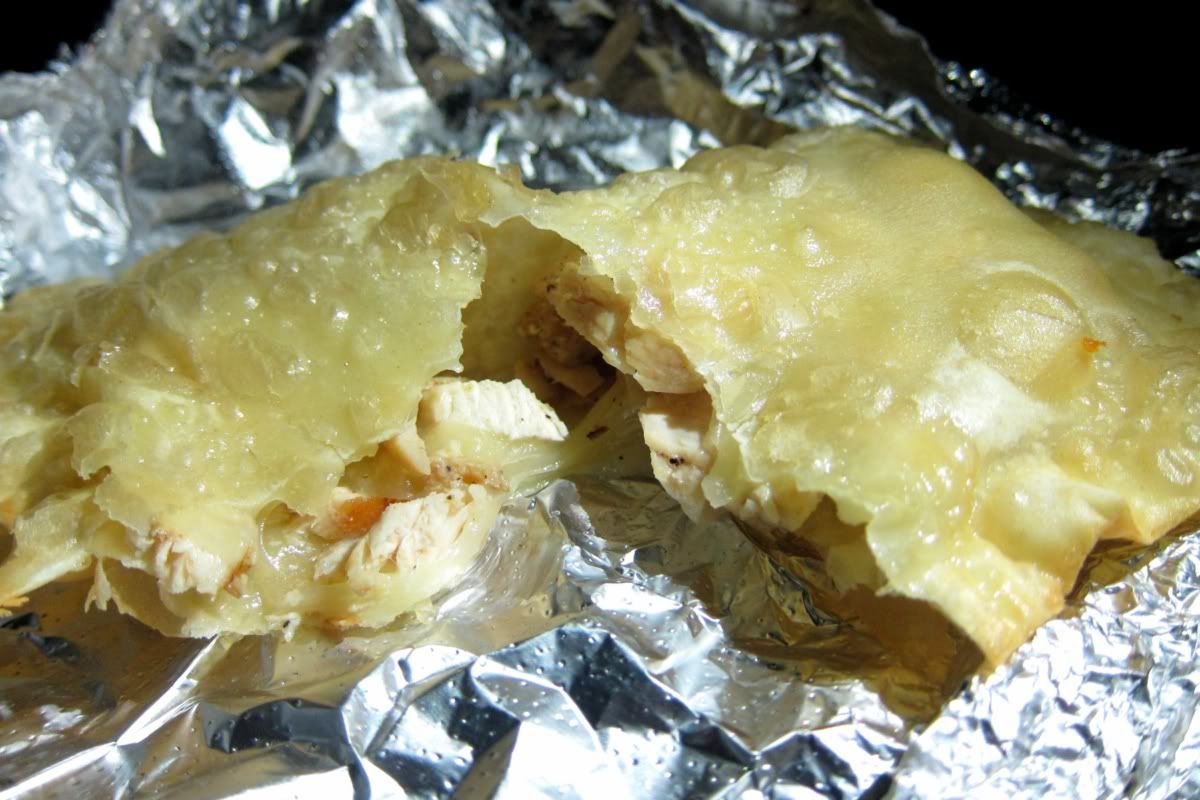 Crisp and flaky exterior, and well-cooked chicken on the inside. Definitely a treat.
Grade: B

Up next: Kabob 'N Roll (Mediterranean)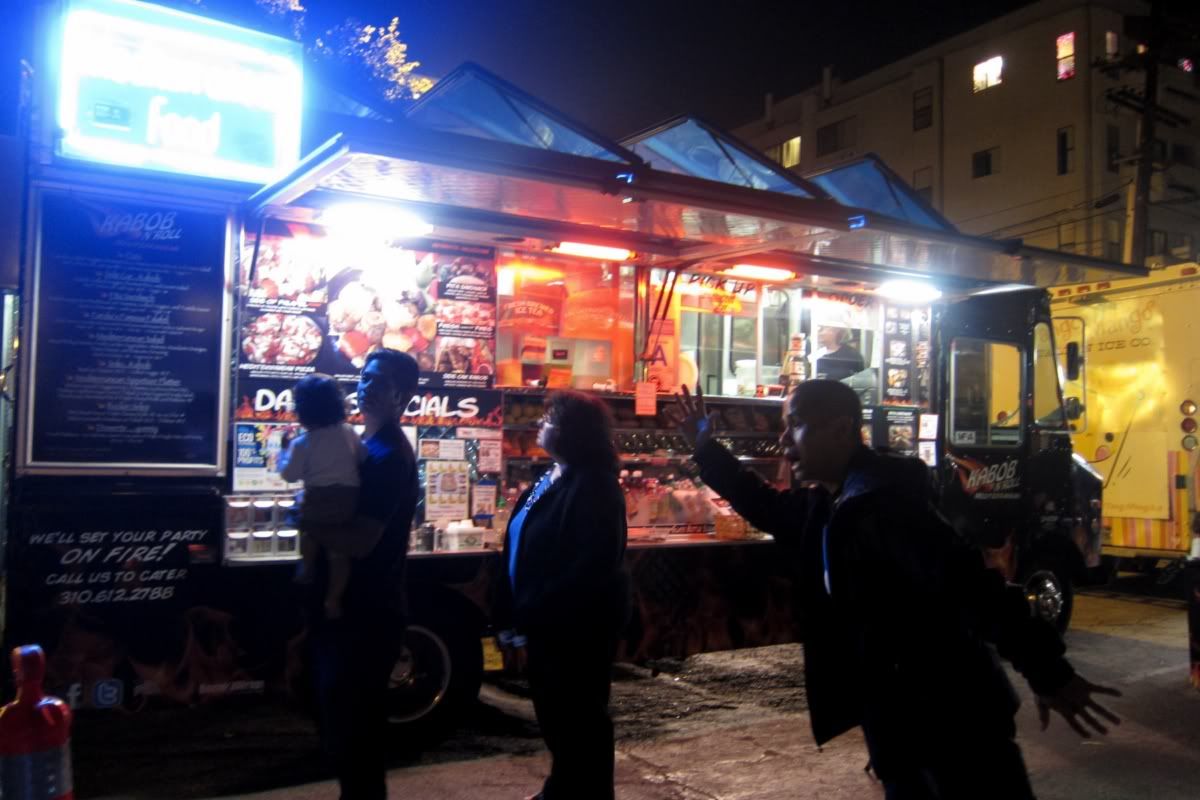 DO NOT EAT! For display only!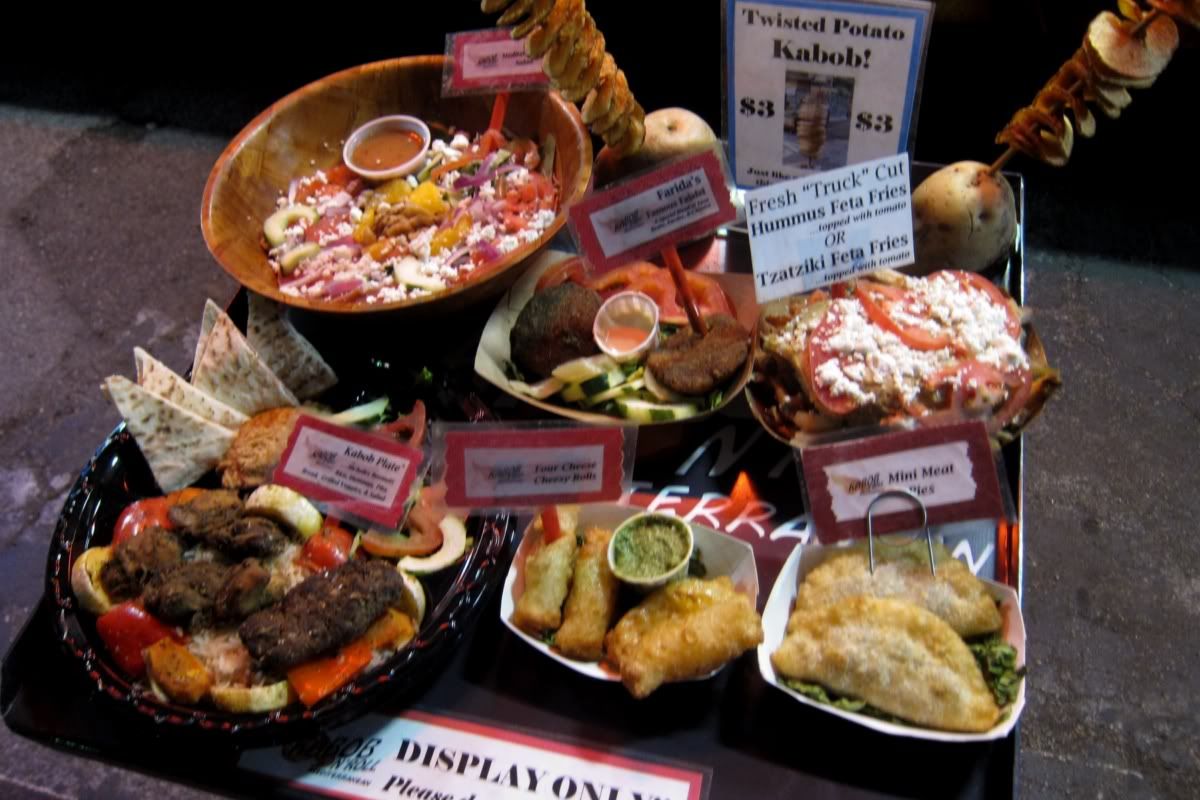 Free samples?! DOH! I missed this sign after purchasing...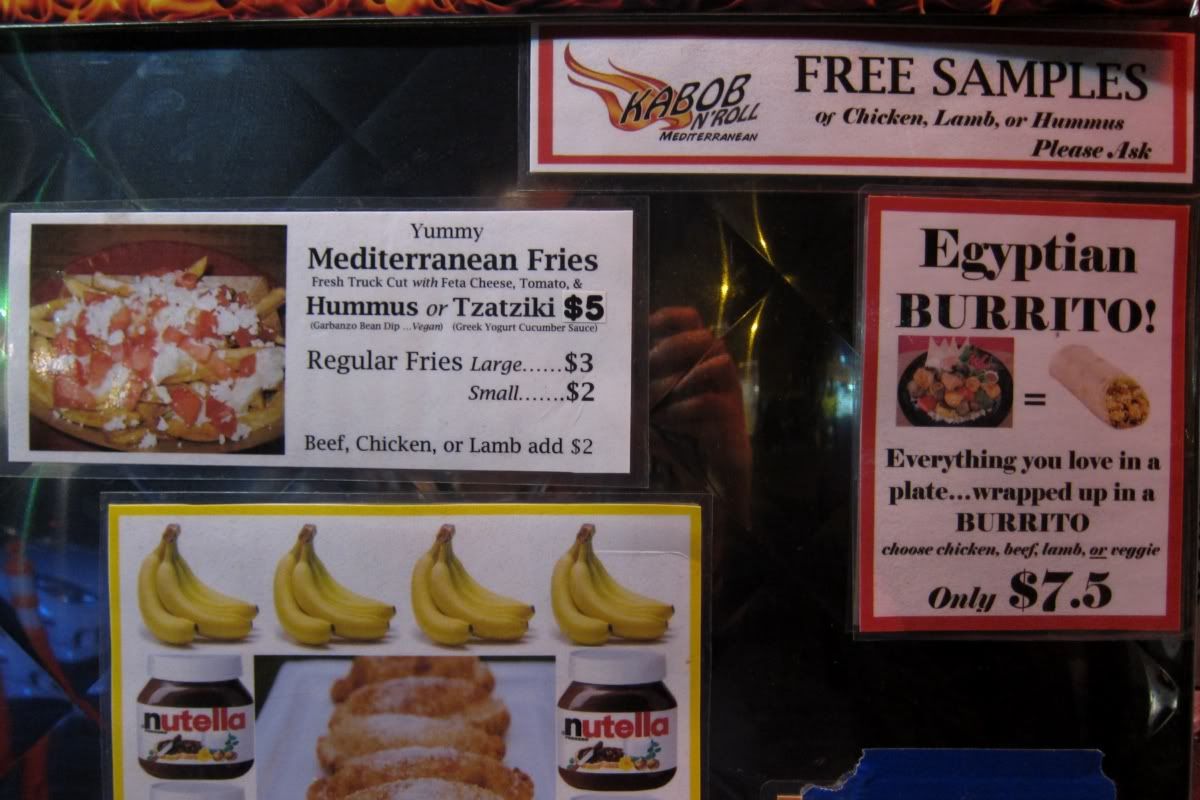 Lamb gyro pita sandwich.


Pretty standard. Pretty average.
Grade: C

Hummus and feta fries.


OH MY GOD THIS IS AMAZING. Maybe it's the innovation because its something I've never seen before, but this was the highlight of the night for both of us. The flavors are natural compliments and are typically served on pita bread or chips. Topping on fries is genius.
Grade: A- (Hey I gotta leave room for perfection...)

And for dessert: Cool Haus (Ice Cream Sandwiches)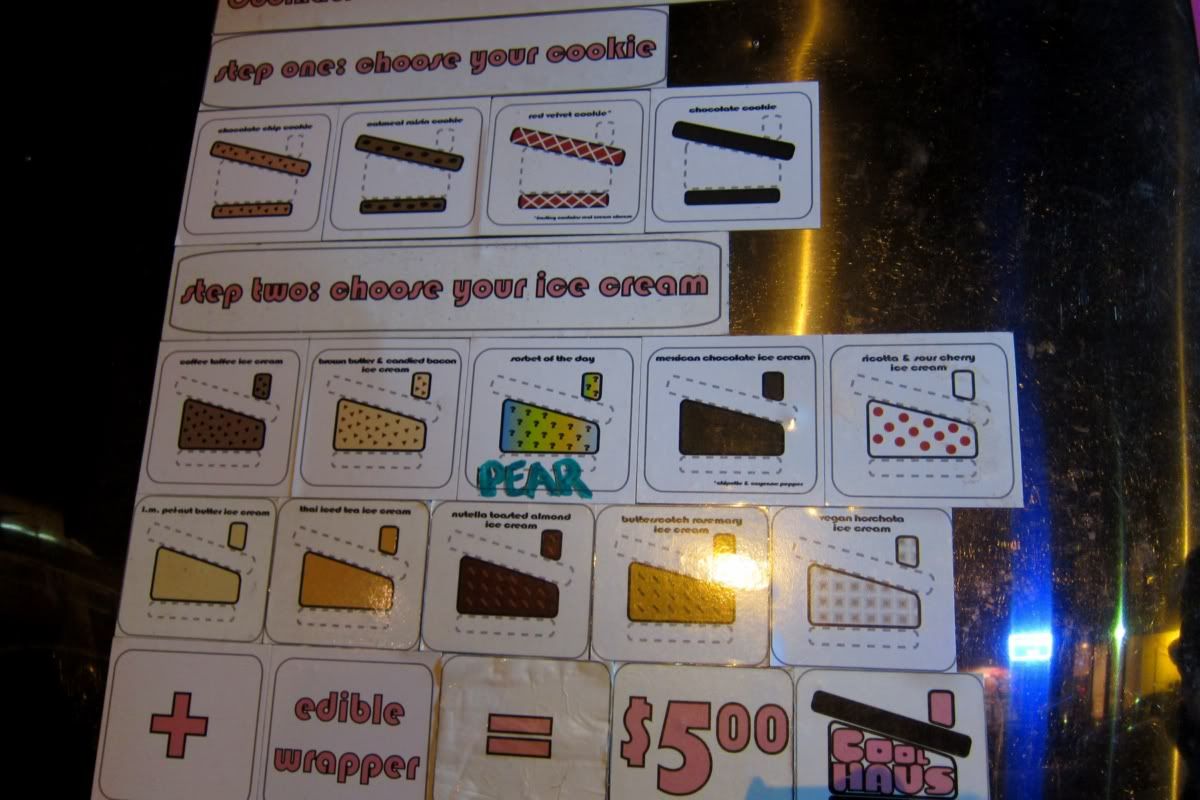 This was one of the first food trucks I started following on Twitter, but this was my first time actually trying it. We lucked out too because they were about to close on me.
Thank you Gaslamp Killer.

Brown butter & candied bacon ice cream on a chocolate chip cookie.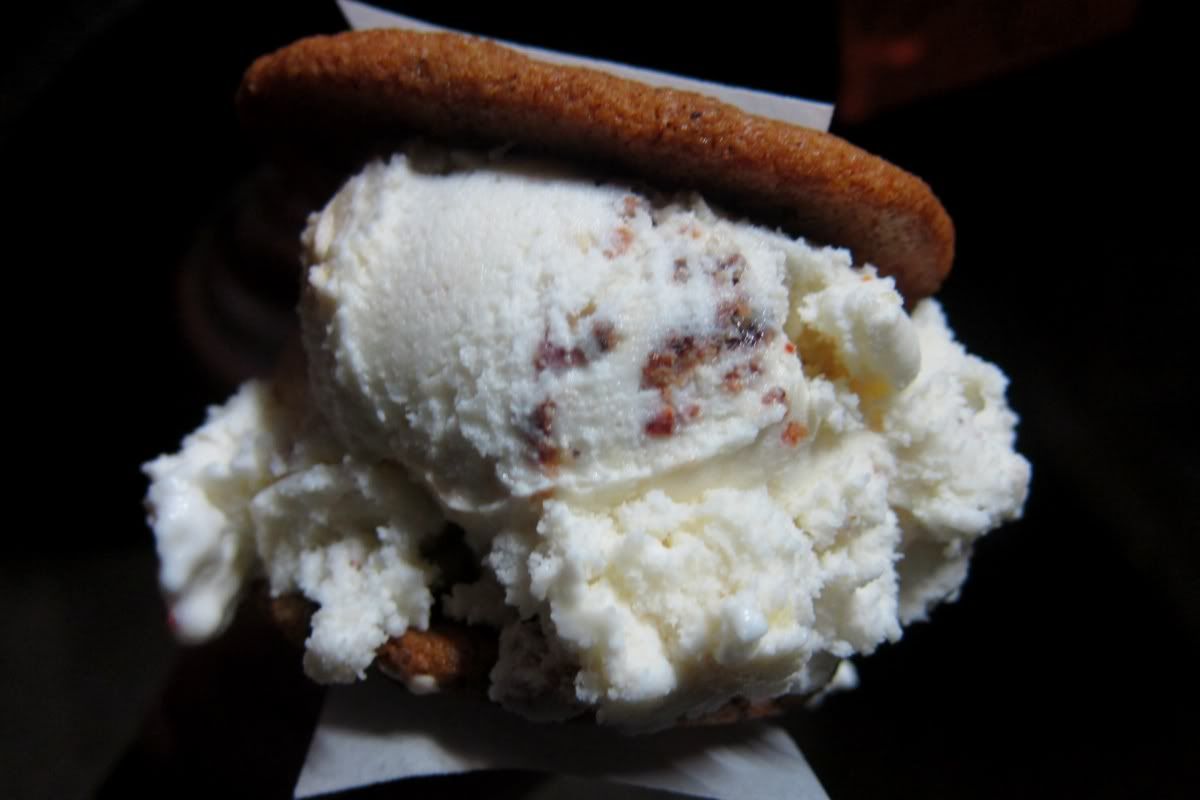 Yeah you read that right. CANDIED BACON! The ice cream itself has a vanilla and subtle caramel taste to it. And the bacon was slightly sweet, but staying true to character with slightly salty taste. Serve on a chocolate chip cookie and you have a flavor-gasm.
Grade: A-

YES THIS IS WORTH A 2ND SHOT! Peep the bacon inside the ice cream.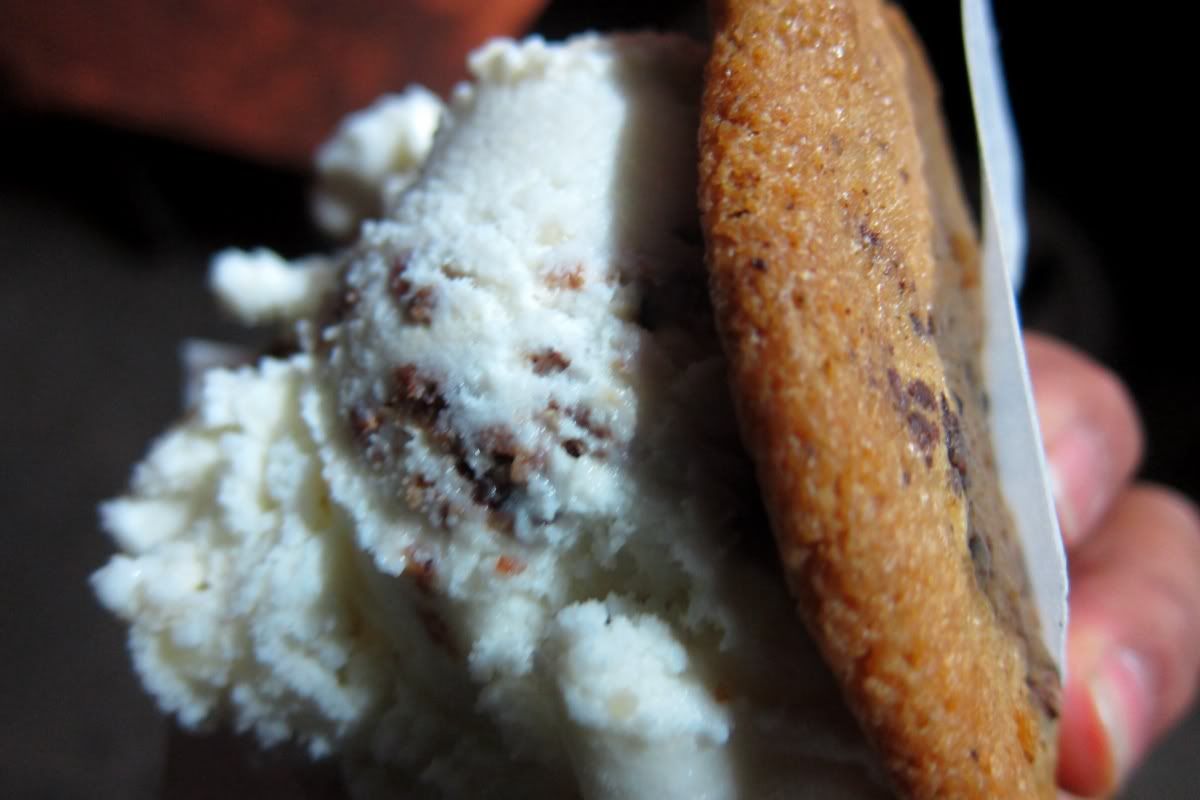 Another satisfied customer. These bad boys are huge.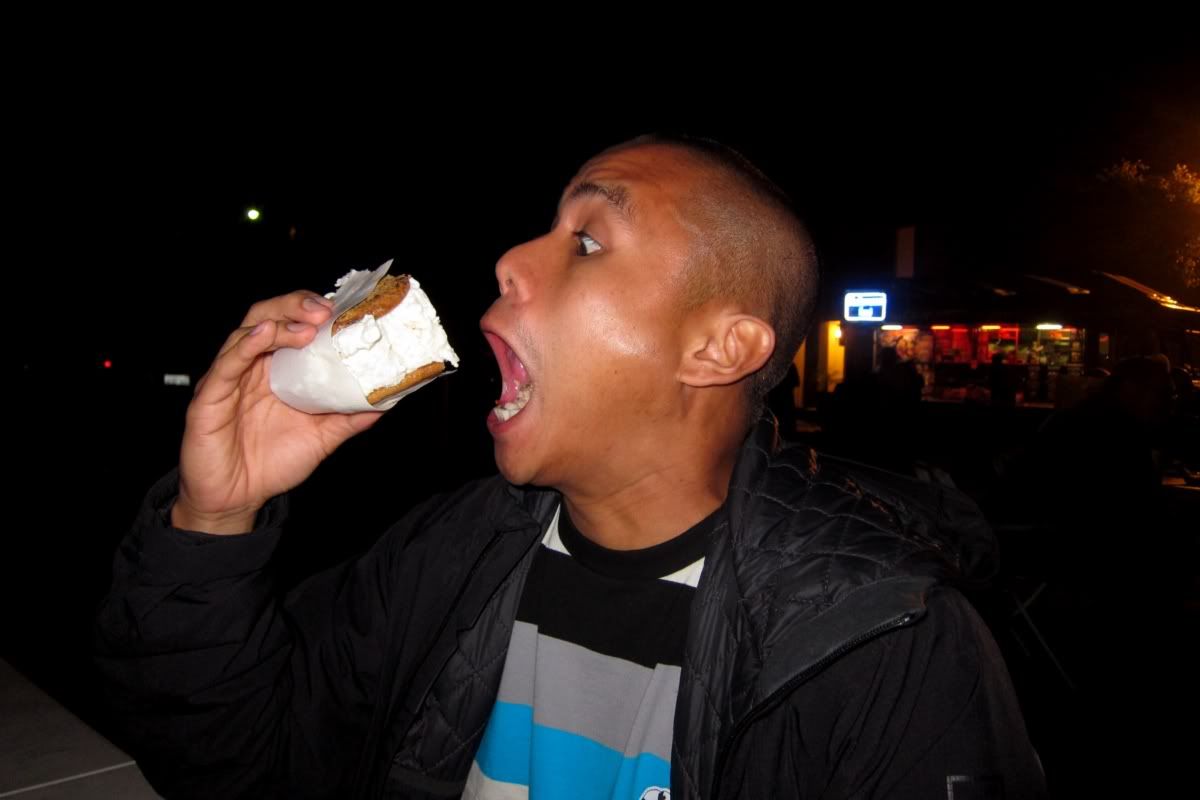 Then we headed back to Echo Park satisfied, but not stuffed. We needed to hit that level.


BONUS ROUND: EL FLAMIN' TACO (Mexican)
The guys of Echo Park (Toe-Knee, Marcelo, Chauchy) claim that they have the best pollo in town. It's also only a mile away from the house, so we had to check it out.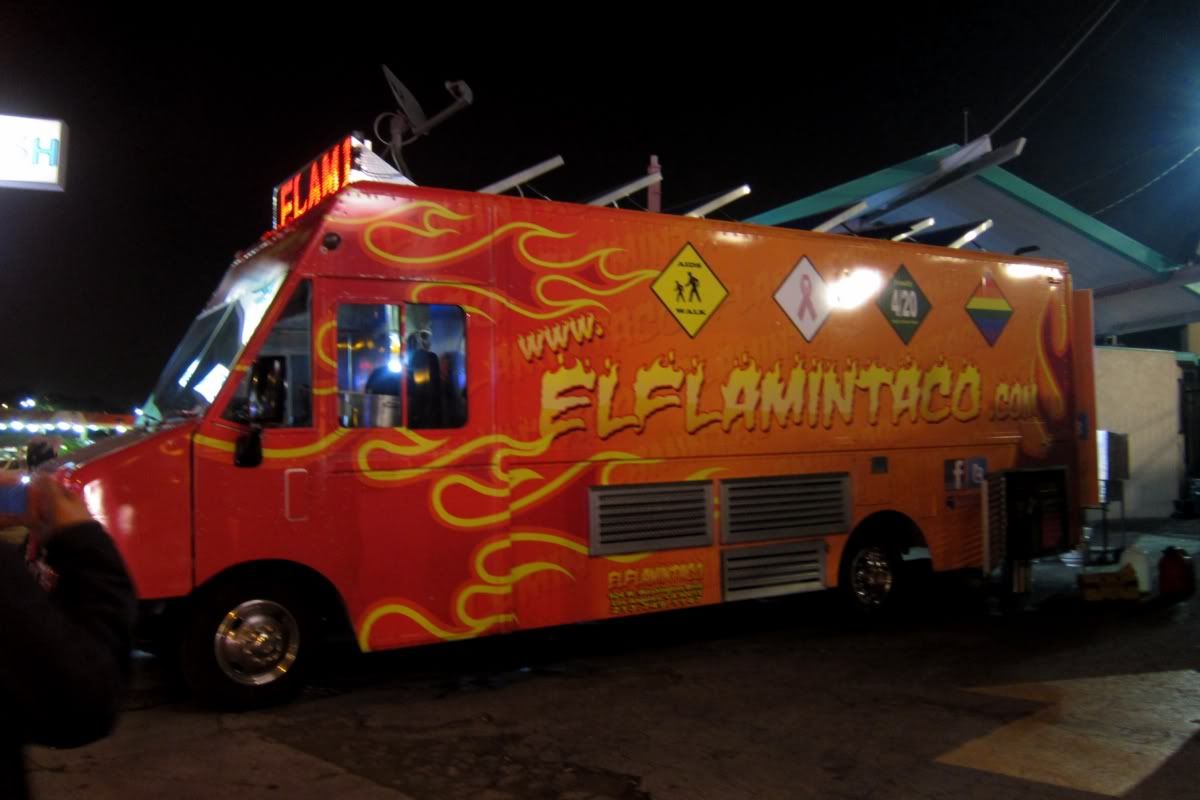 This sh*t is majorly pimped out with neon signs, proper lighting, 2 LCD TVs, speaker system, salsa bar, and a spic spit roasting something delicious. We got the food to-go and enjoyed back at Echo Park.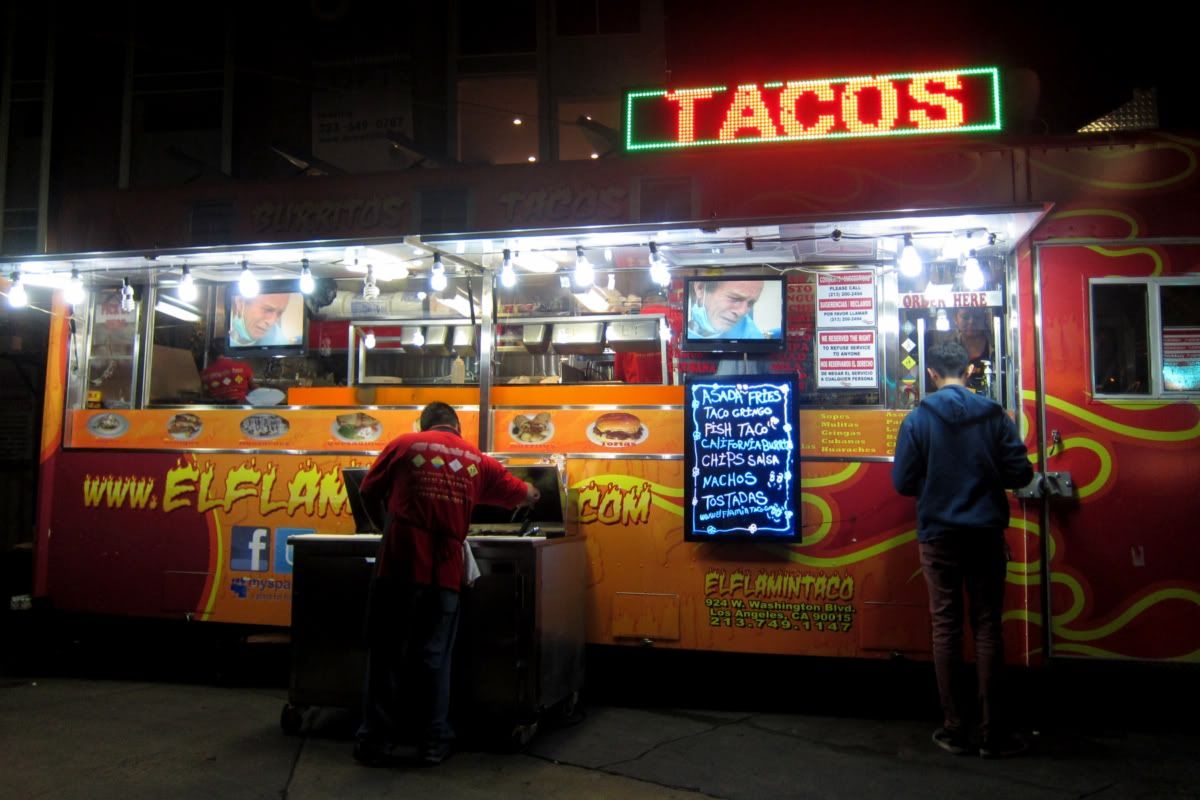 Chicken tacos.


Once again, well-cooked chicken. Not dry at all. The salsa was on the smoky side of spicy and of course I needed to pile on the onions and cilantro. This was good, but I think I'd prefer to get the chicken in a quesadilla.
Grade: B
It was a little too early for me to go back, so we kicked it with Angie and Mark before they went to Short Stop. Also in the house was Angie's cat, Momo: a stray kitten that walked his way into Angie's life 3 years ago. Most cats I've met are a bit apprehensive/anxious towards humans, but Momo is not shy and will make an effort to get to know you.

He's also huge.

I like your swagger Momo.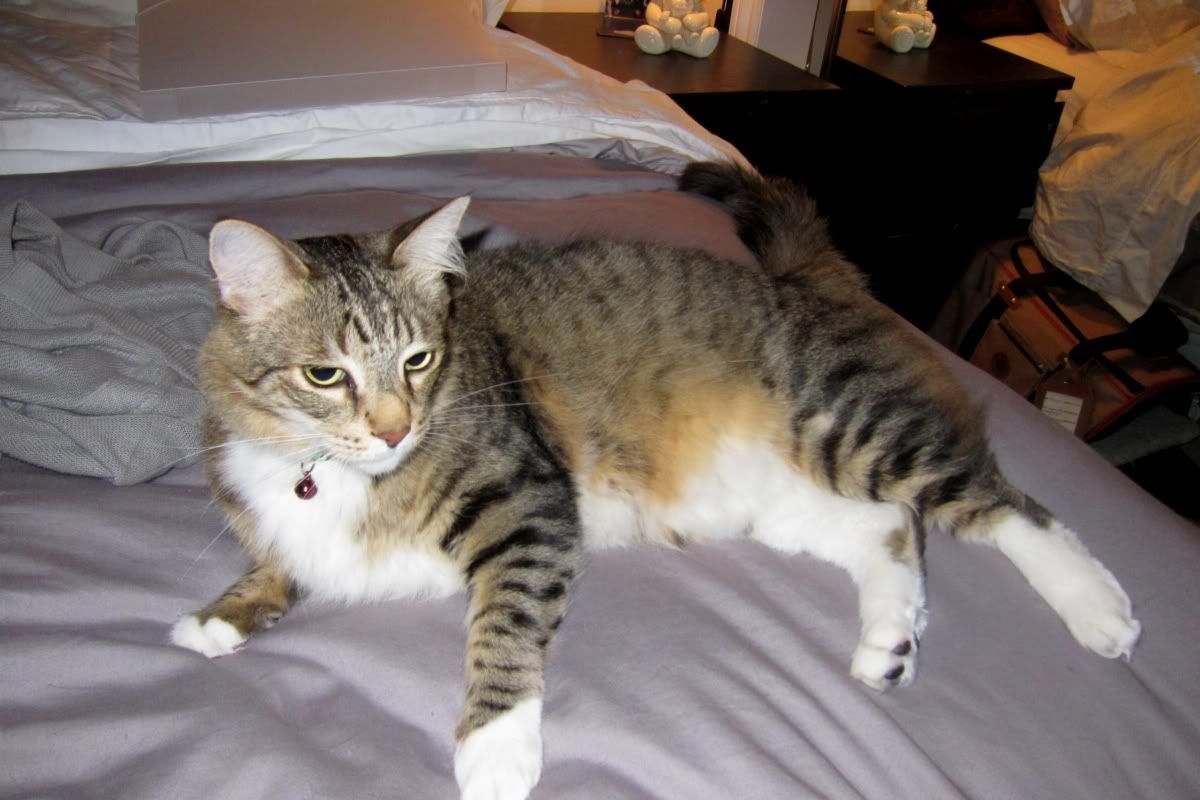 Momo's favorite producer right now is Lex Luger.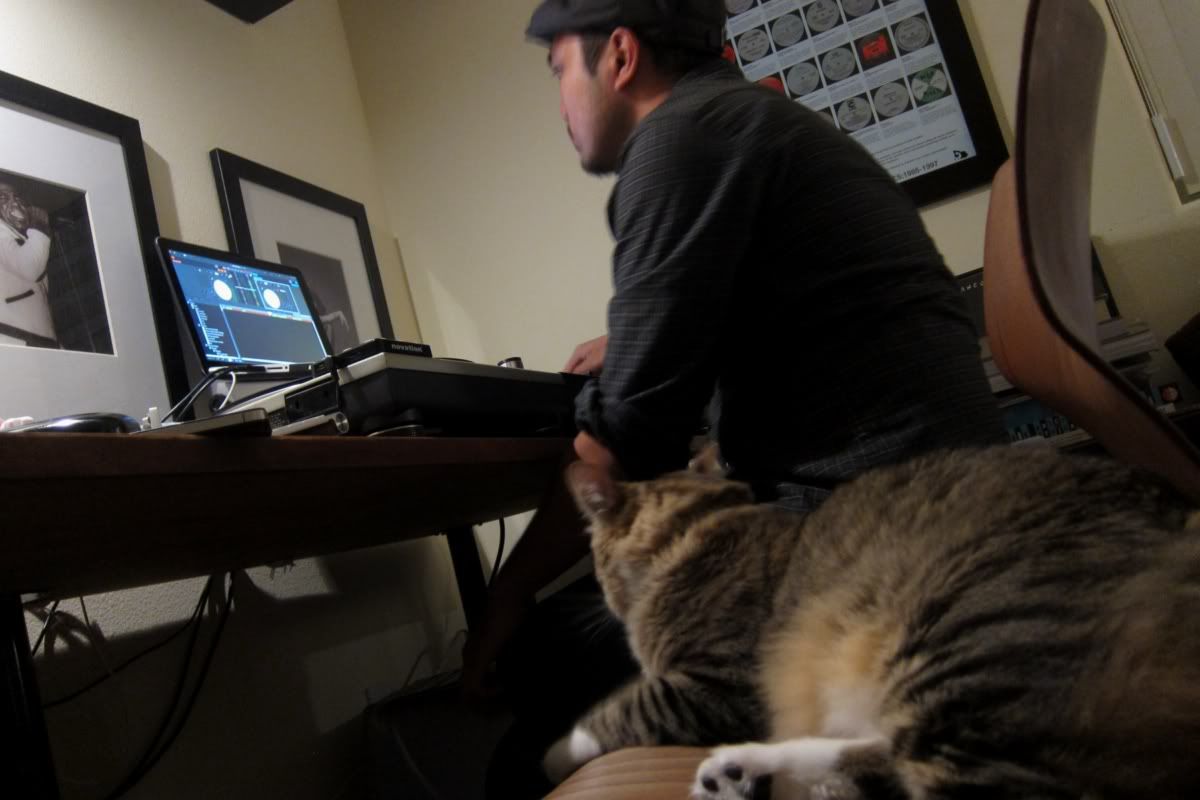 It was still a little too early to go home, so we hit up Short Stop for old times sake.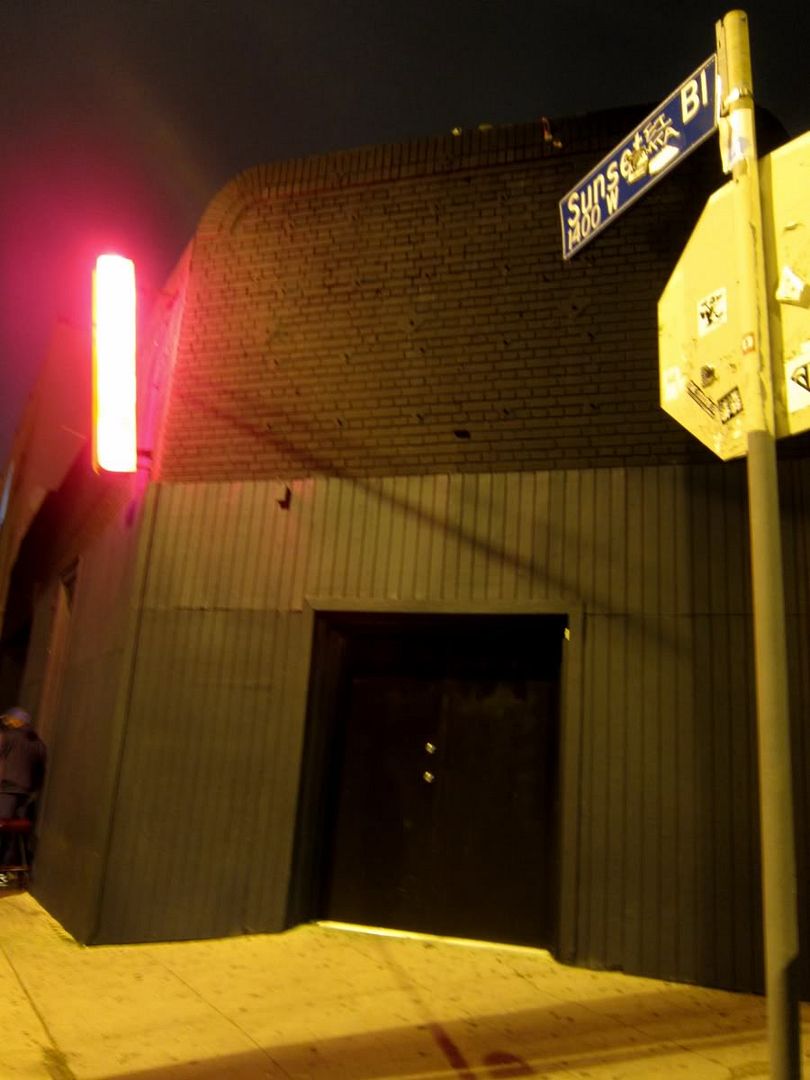 Thanks for the Racer 5 (ON TAP!) Mark!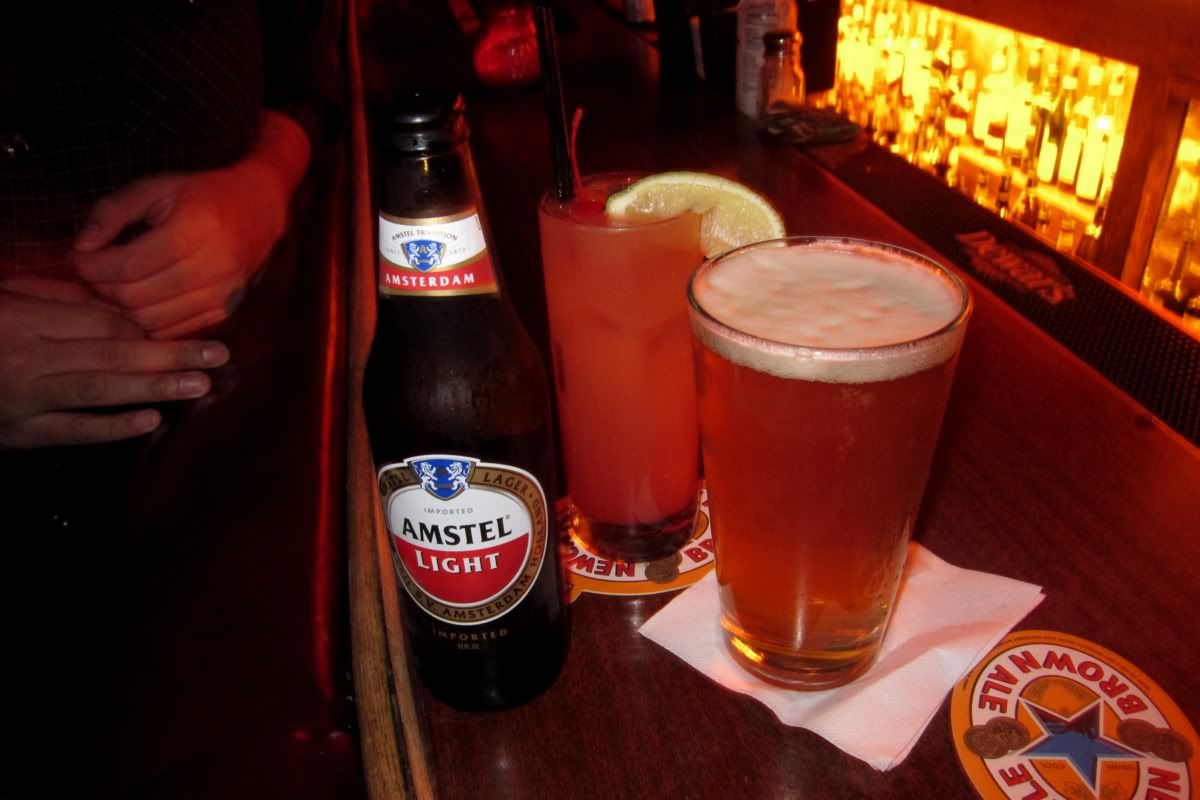 Though I don't get to see you guys too often, it's always a pleasure. Congrats again Angie!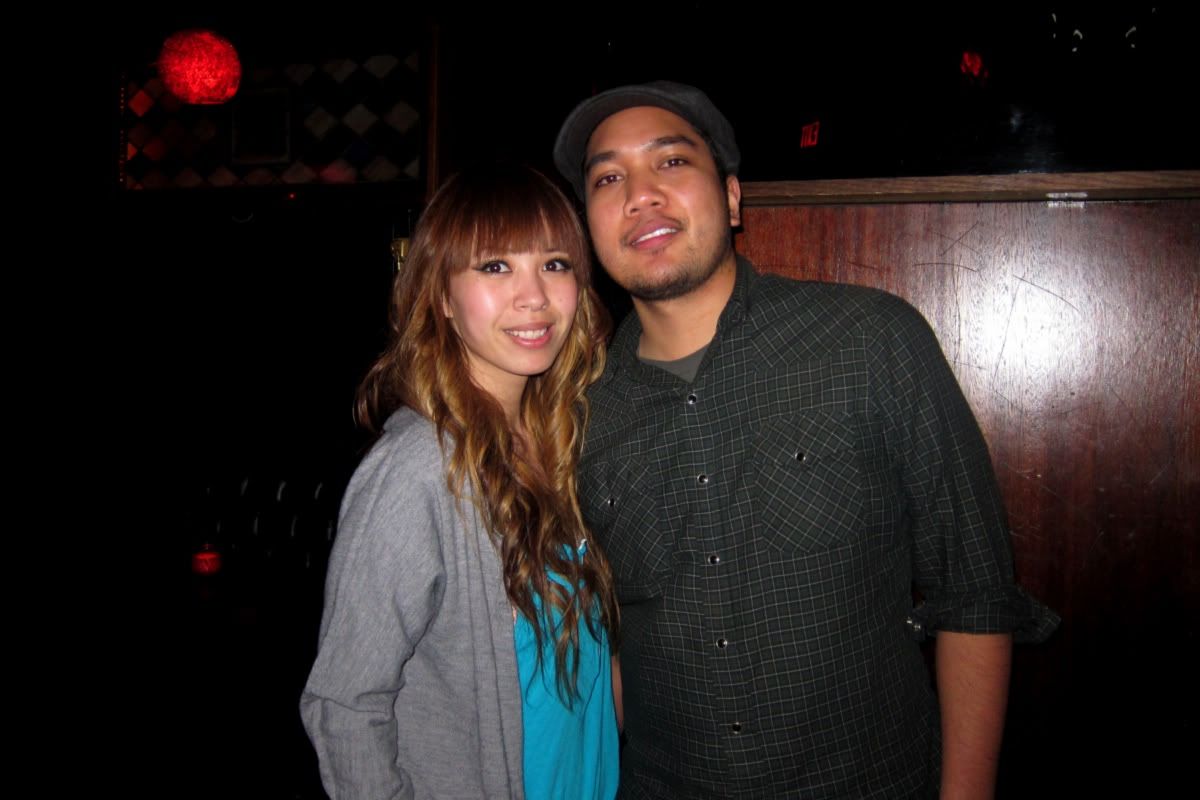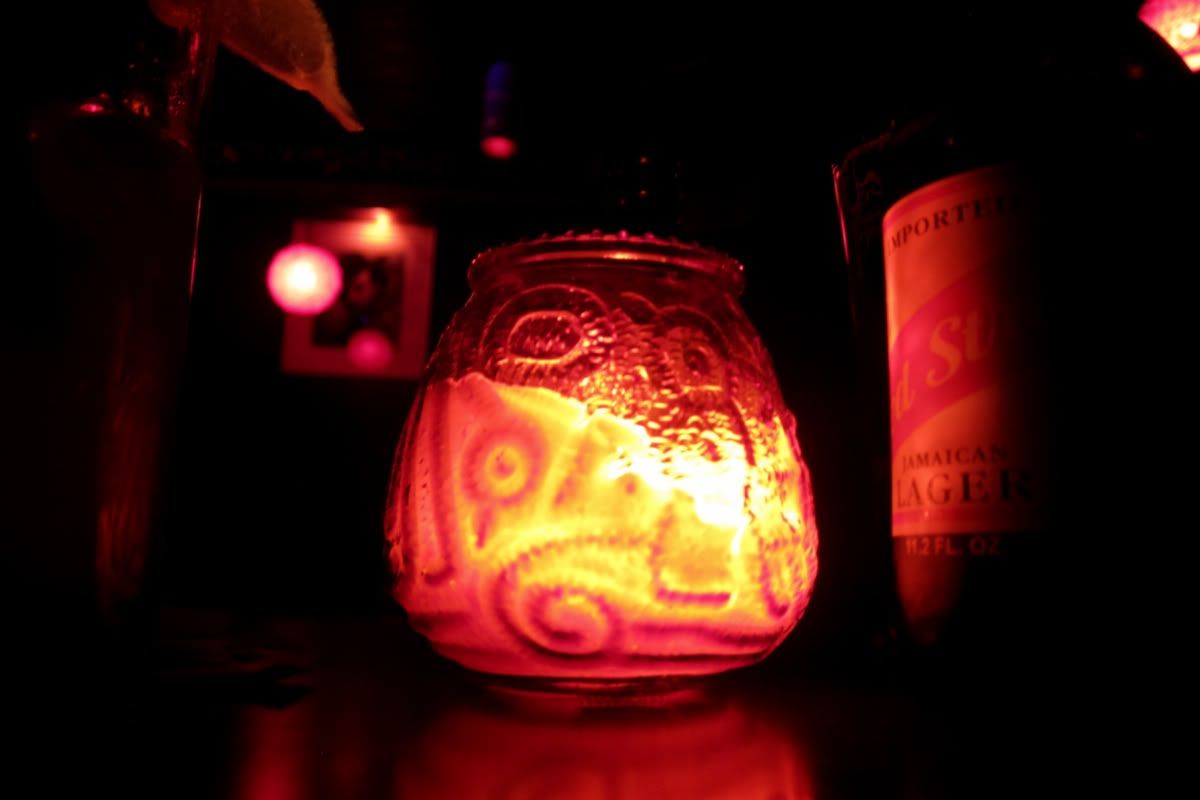 And we'll see you soon Alvinisms! Thanks for hitting me up bro!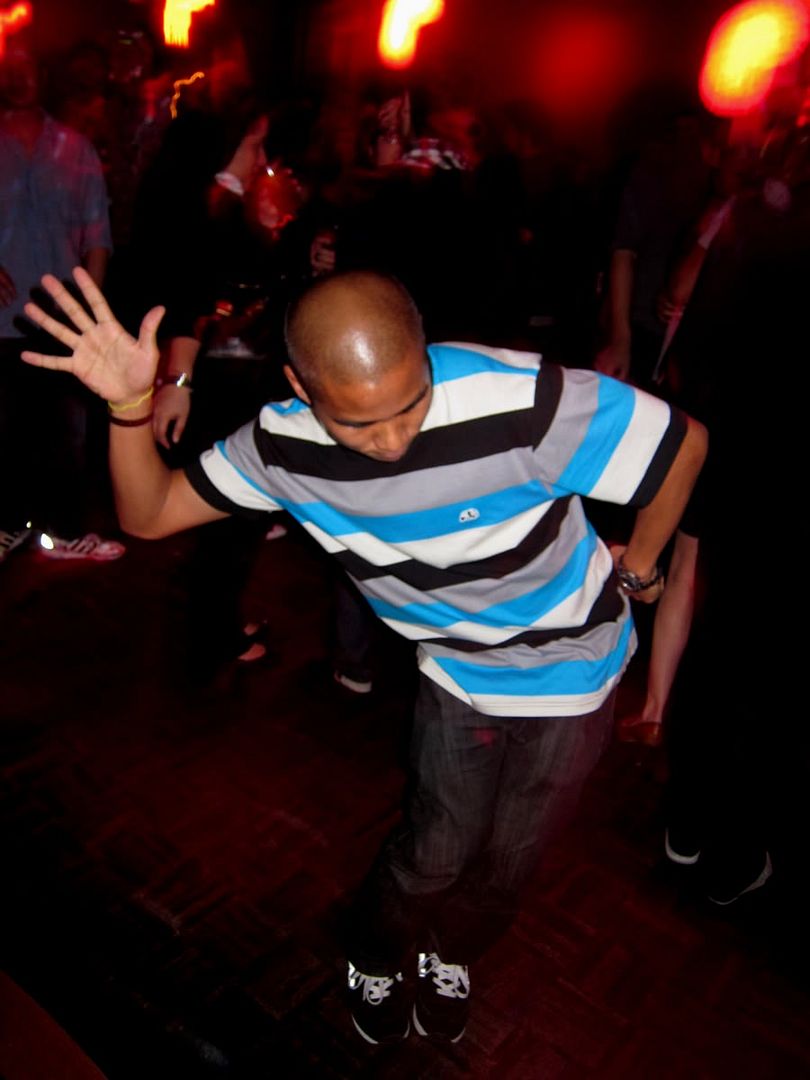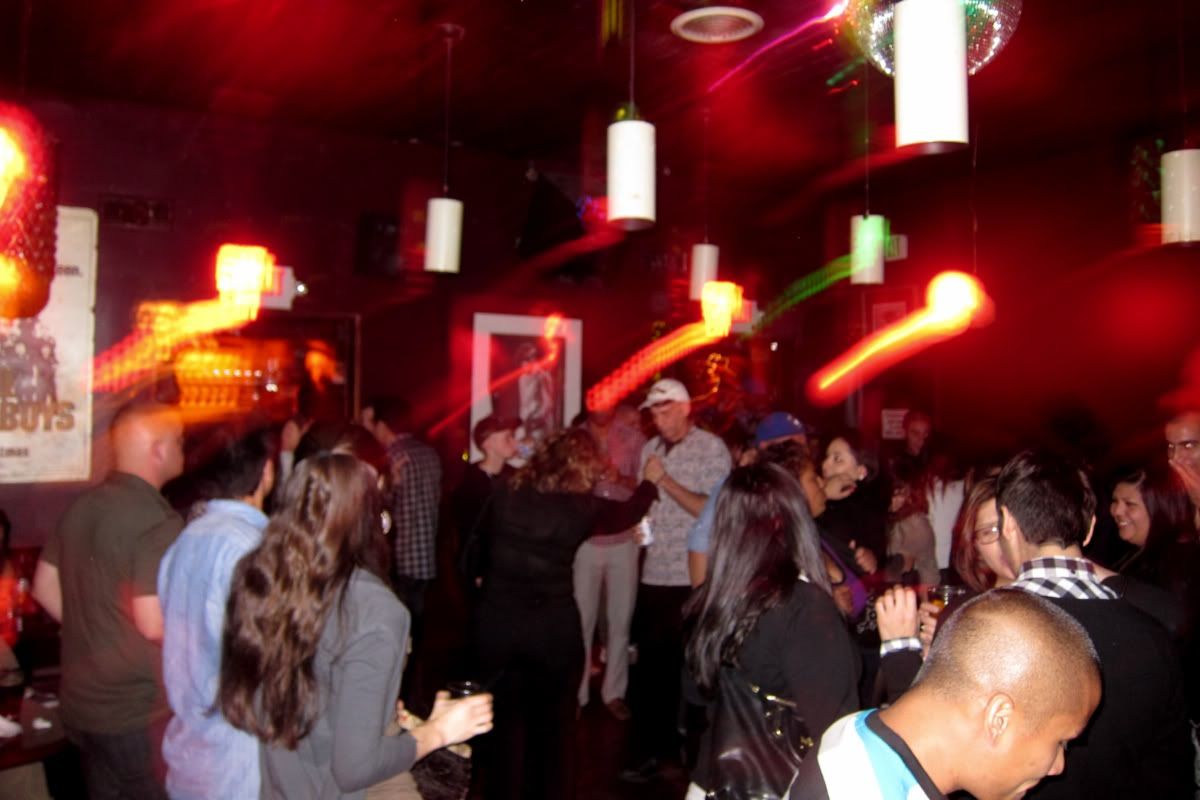 Mark and I have also concluded that the big tall white guy with glasses that used to tear up the dance floor has taken his talents to another dance hall. You are missed sir.