Mashy mashy.
Two Door Cinema Club-What You Know (LightsoverLA Club Remix)
Who I saw...
Friday


Skrillex, Odd Future, A-Trak, Afrojack, Sleigh Bells, Marina and the Diamonds, Cut Copy, Magnetic Man, Robyn, Boys Noize, The Chemical Brothers



Saturday


Two Door Cinema Club, Chuckie, Laidback Luke, One Day as a Lion, Fedde le Grand, Empire of the Sun, Steve Angello



Sunday


Wiz Khalifa, Ellie Goulding, Tinie Tempah, Death From Above 1979, Duck Sauce, Ratatat, Chromeo, The Strokes, Kanye West
Talks about Coachella started as far back as
EDC 2010
.
Jomo if you like EDC, wait until you go to Coachella.
-Jedi Master
I bought my tickets back in the beginning of December, way before they sold out (layaway plan is a godsend). It was the first Coachella for a lot of us. For others it was their maybe their 3rd or 4th. 15 of us under one roof in Palm Springs. 2 rental cars. 3 days. 3 nights. Dinosaur rendezvous spot. Sahara/Mojave/Gobi tents. Outdoor stage. Main stage. Food. Lights. Music. Music. Music. Laughs. Memories. Friends. This
festival
experience had it all.
-Yes, I stayed until the end of Kanye's set.
-Yes, I got home at about 3am and in bed by 3:30am.
-Yes, I had to get up for work at 5am to get there by 6am.
-Yes, I would do it all over again if I could without hesitation!
Picture credits: Kesarin, James, Brian, Me.
Meetup at the Mo' Bros'.



Defective wristbands.



Indio.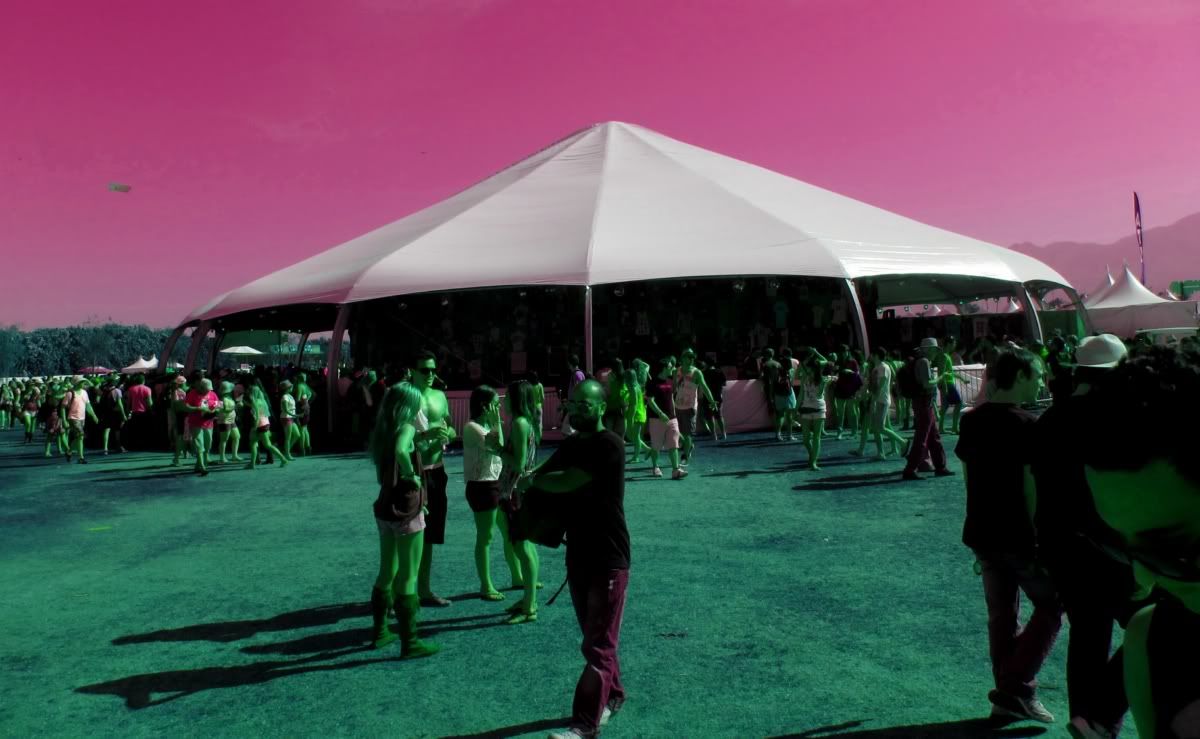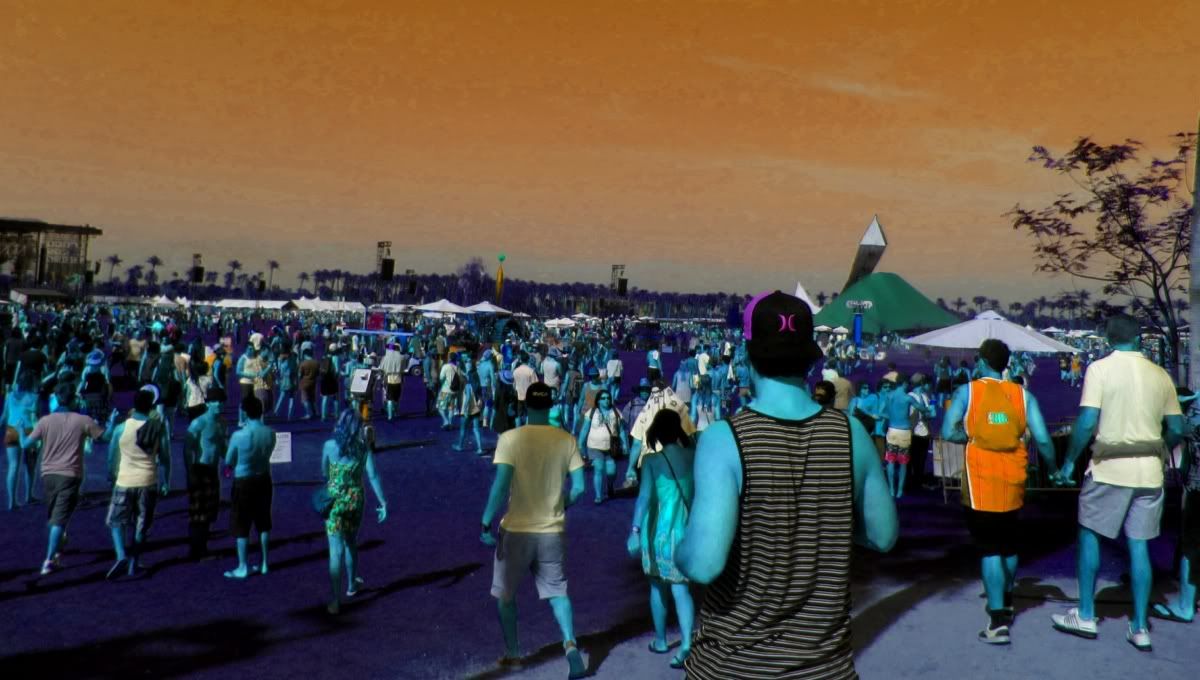 Girls making out with robots.



Celebs.(...)



Early car!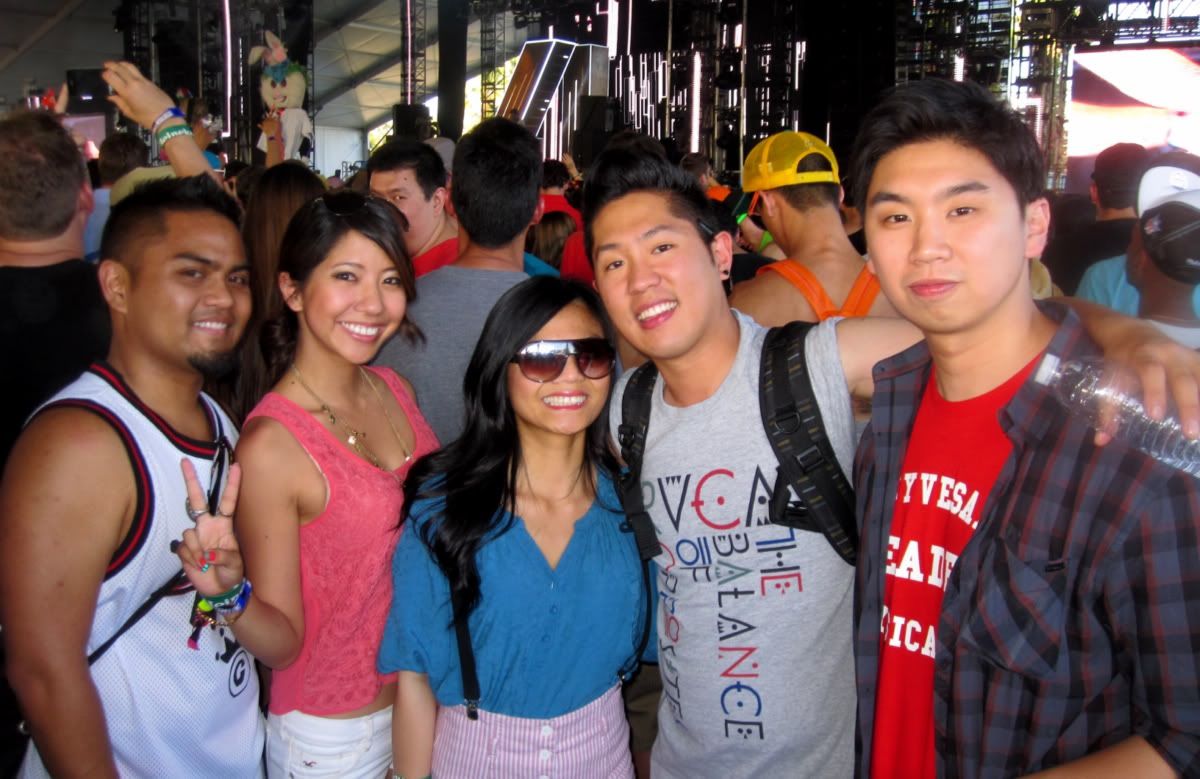 "We broke our wristbands on purpose!"

Beer gardening.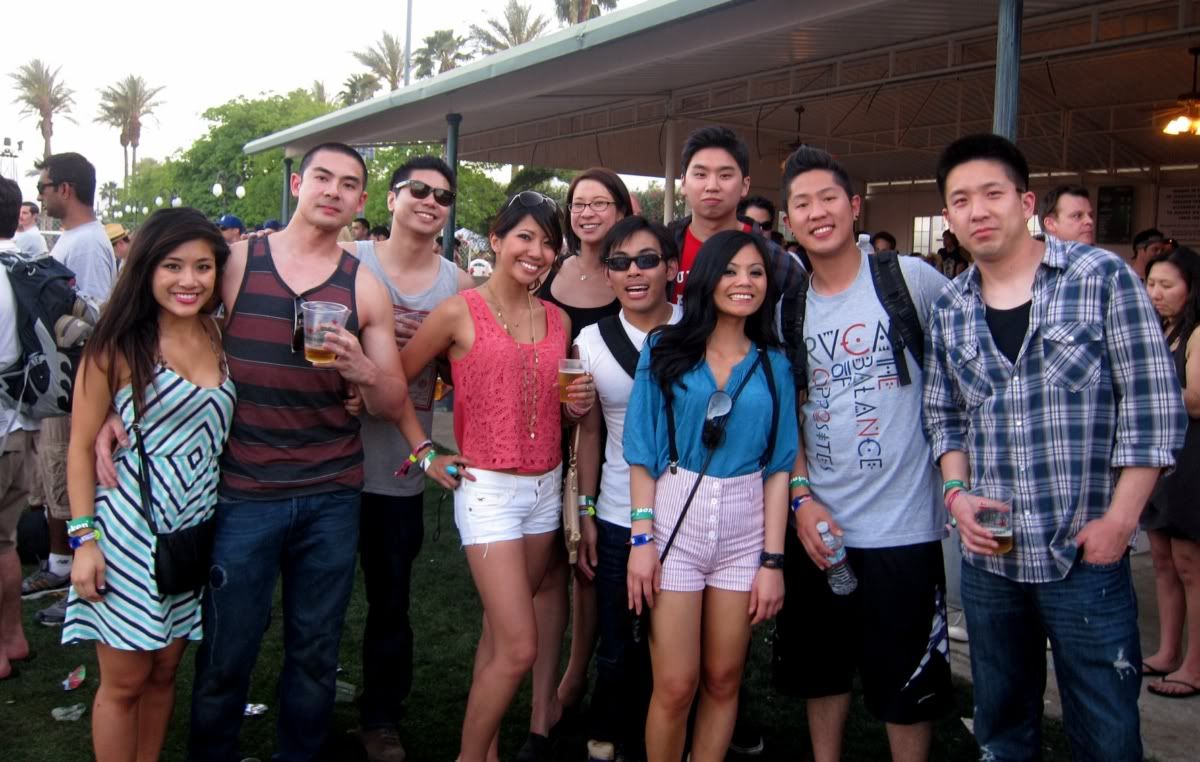 Favorite act from Friday: Sleigh Bells.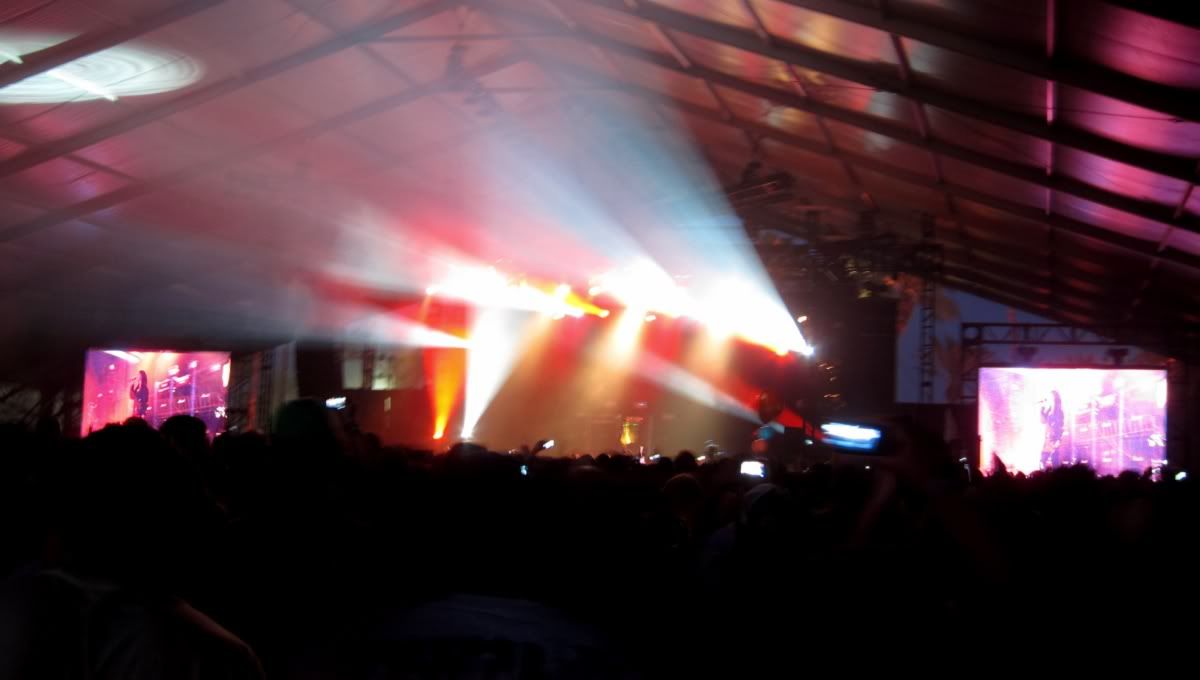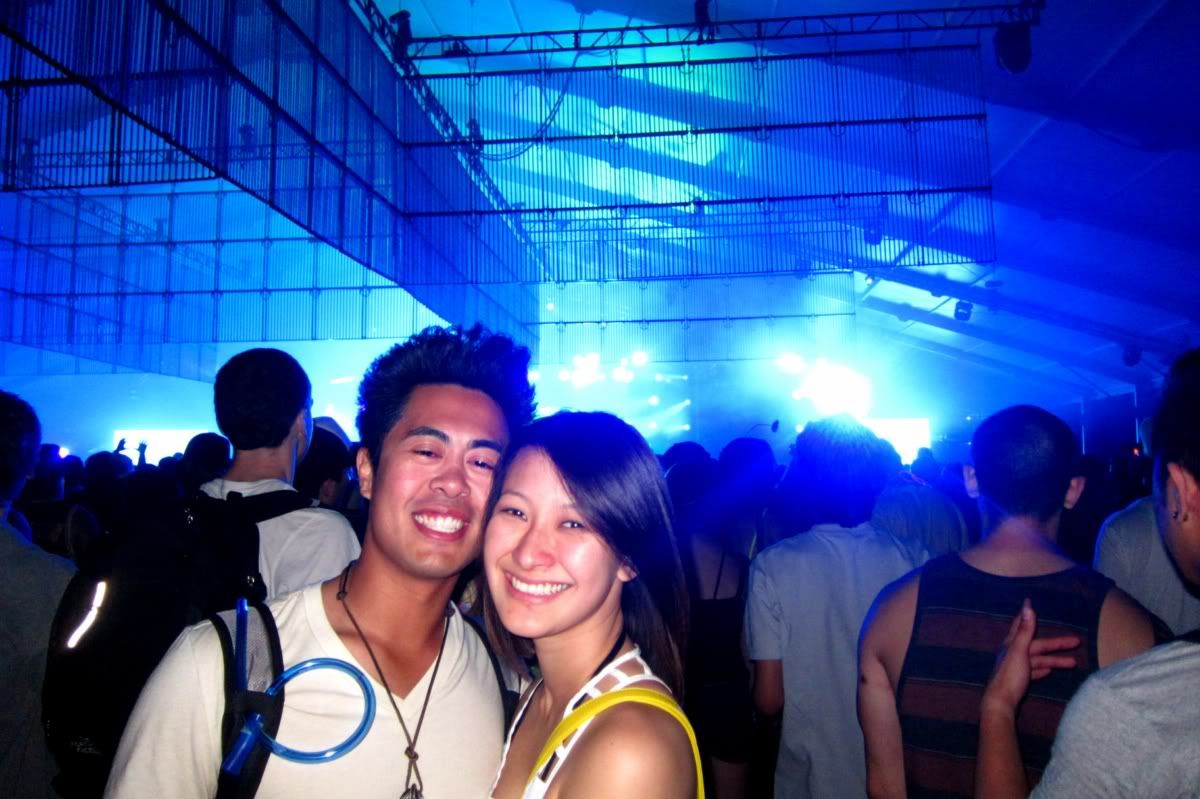 Best lights and audio setup go to the Sahara Tent.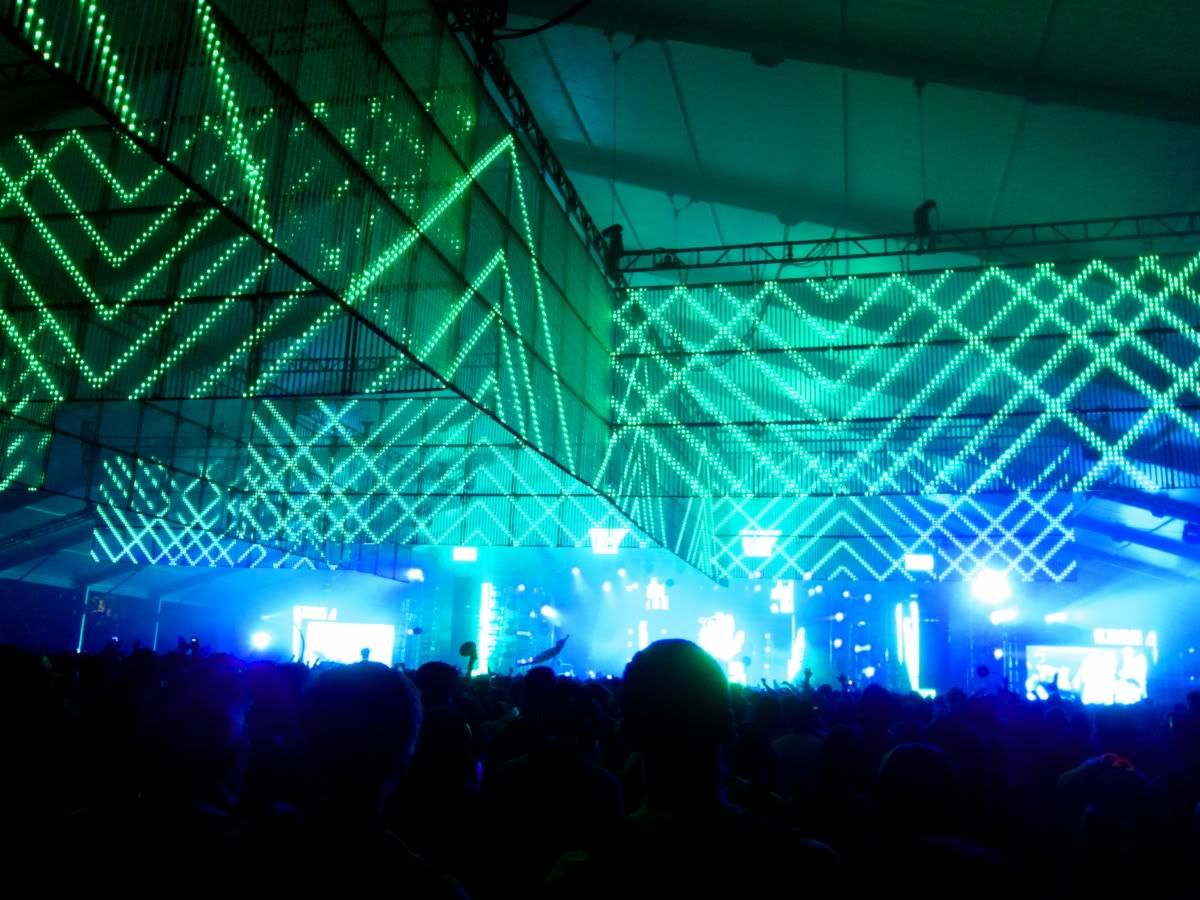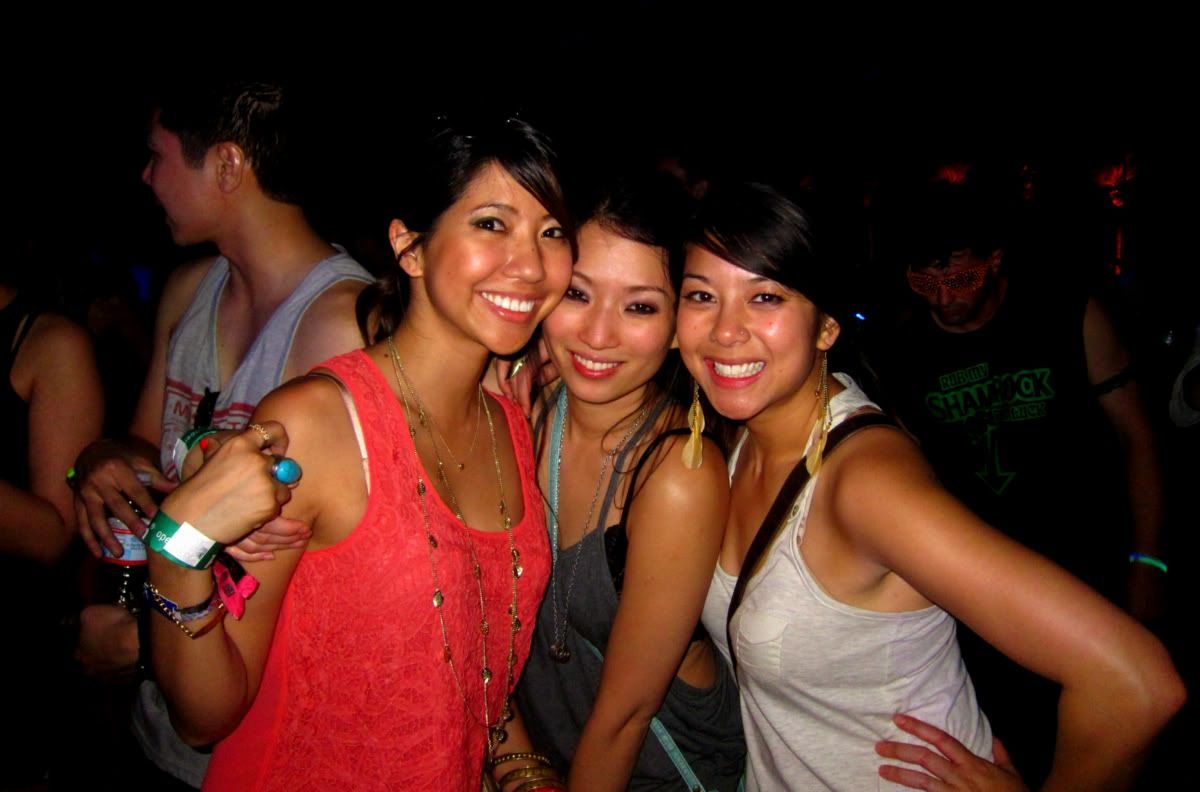 This guy missed out on the bass buildup.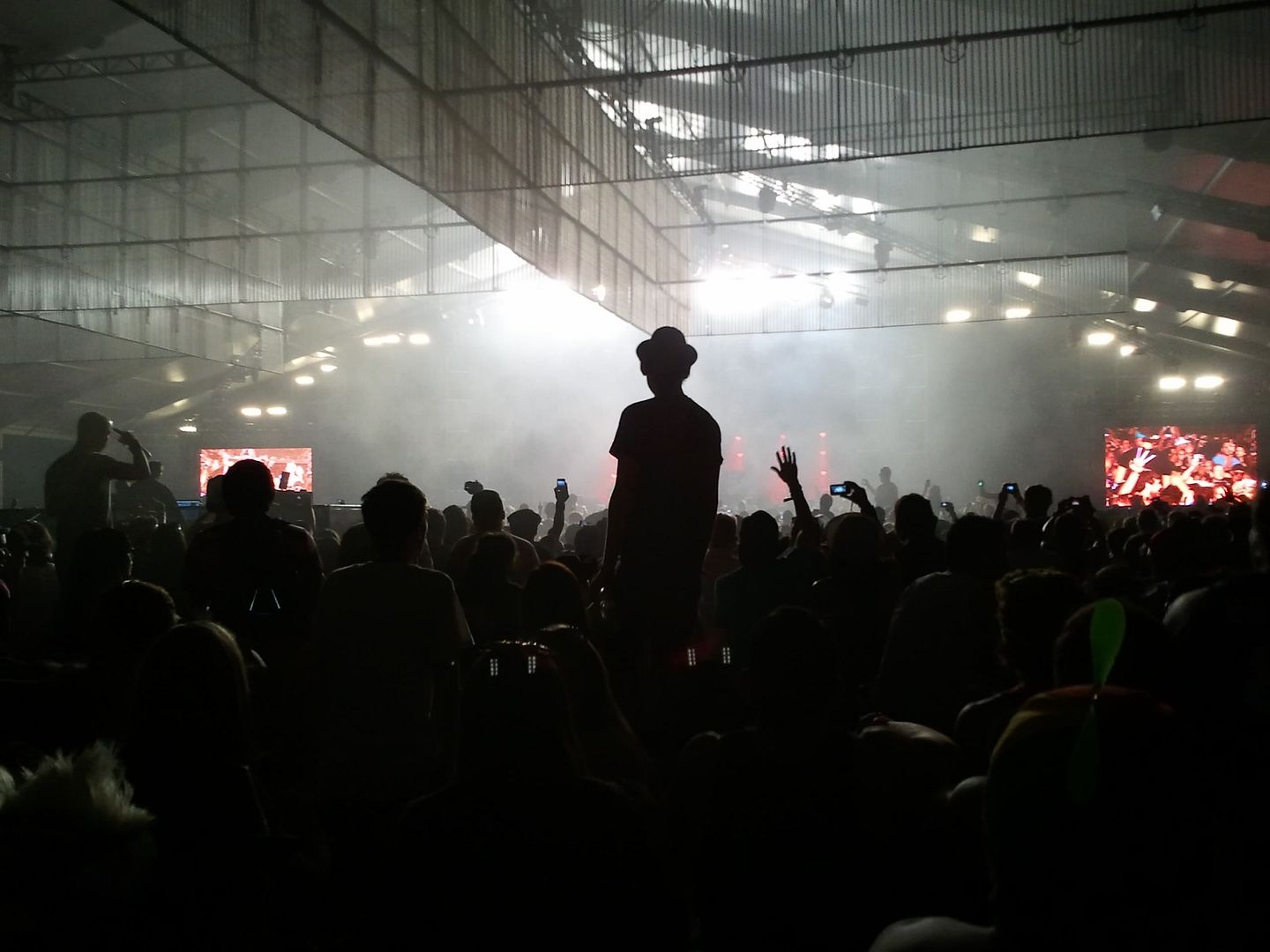 Snack bags courtesy of Chris and Kes!



HOUSE.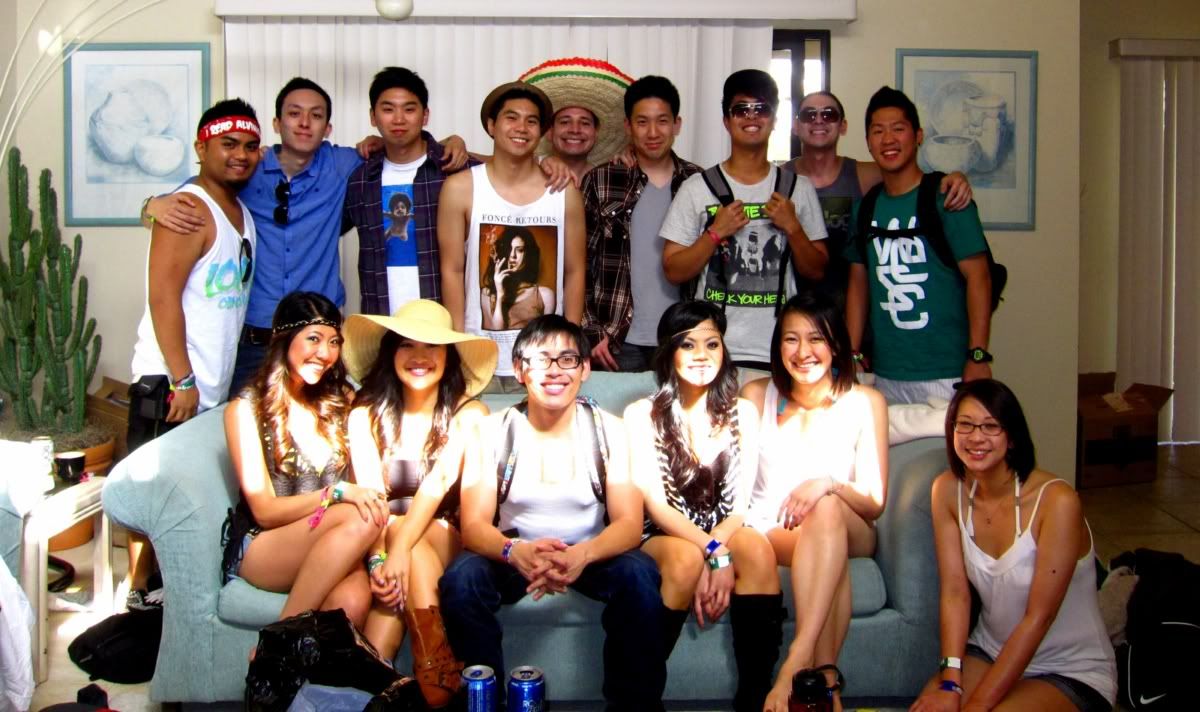 Good times.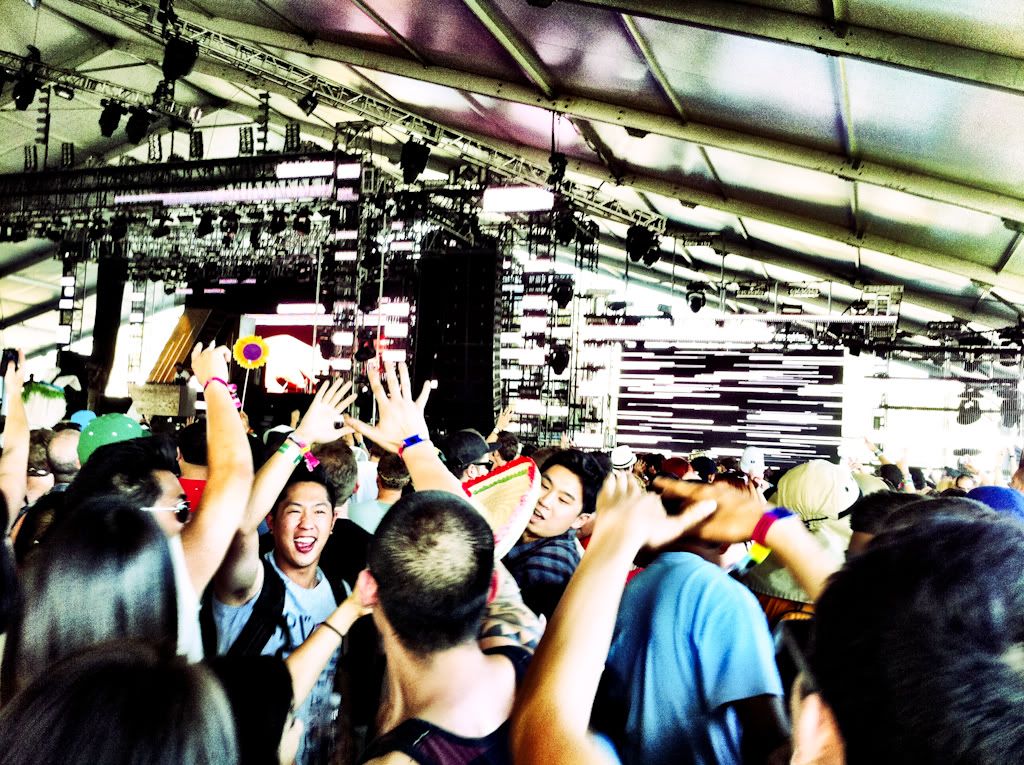 Maximizing our time at Coachella.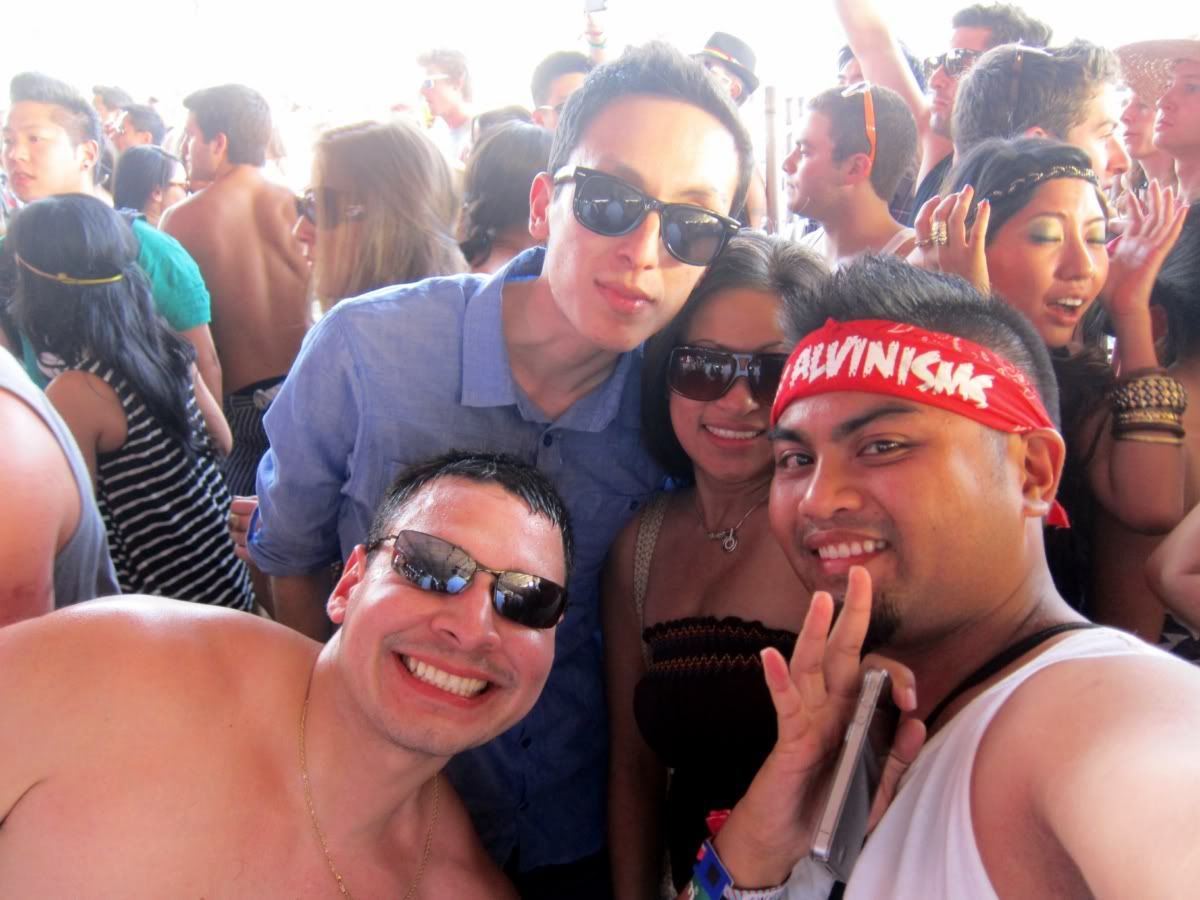 Laidback Luke had the best DJ set hands down.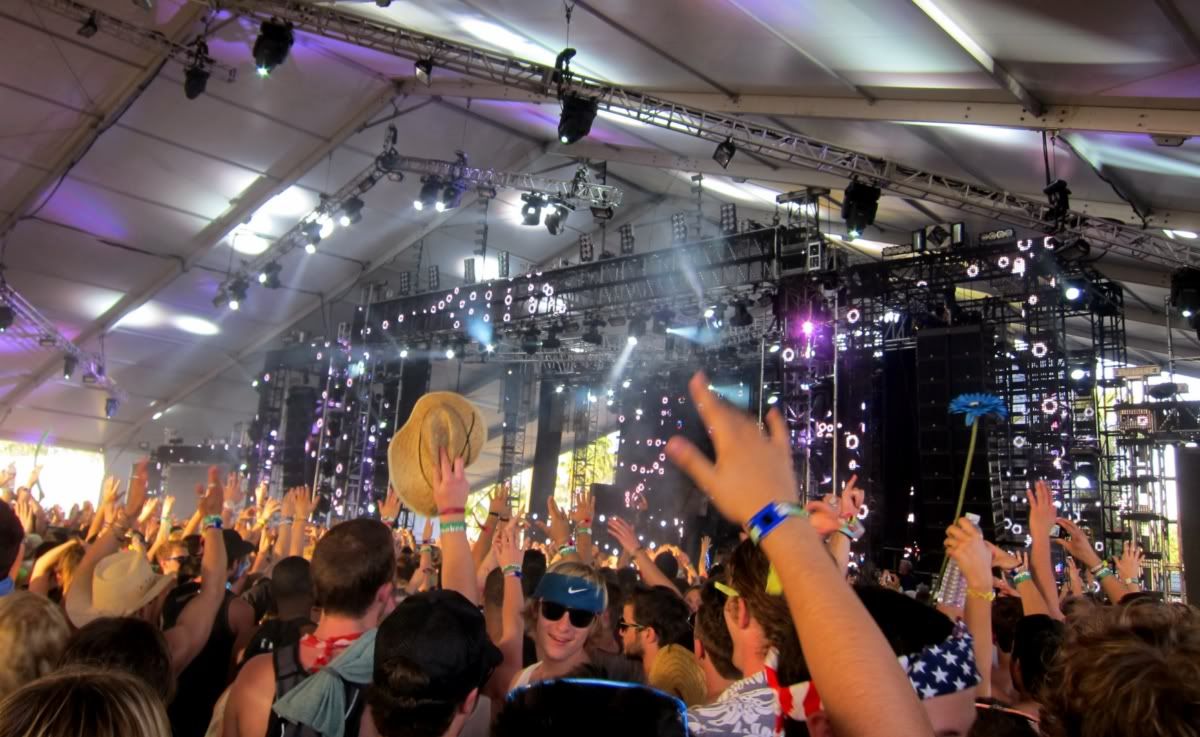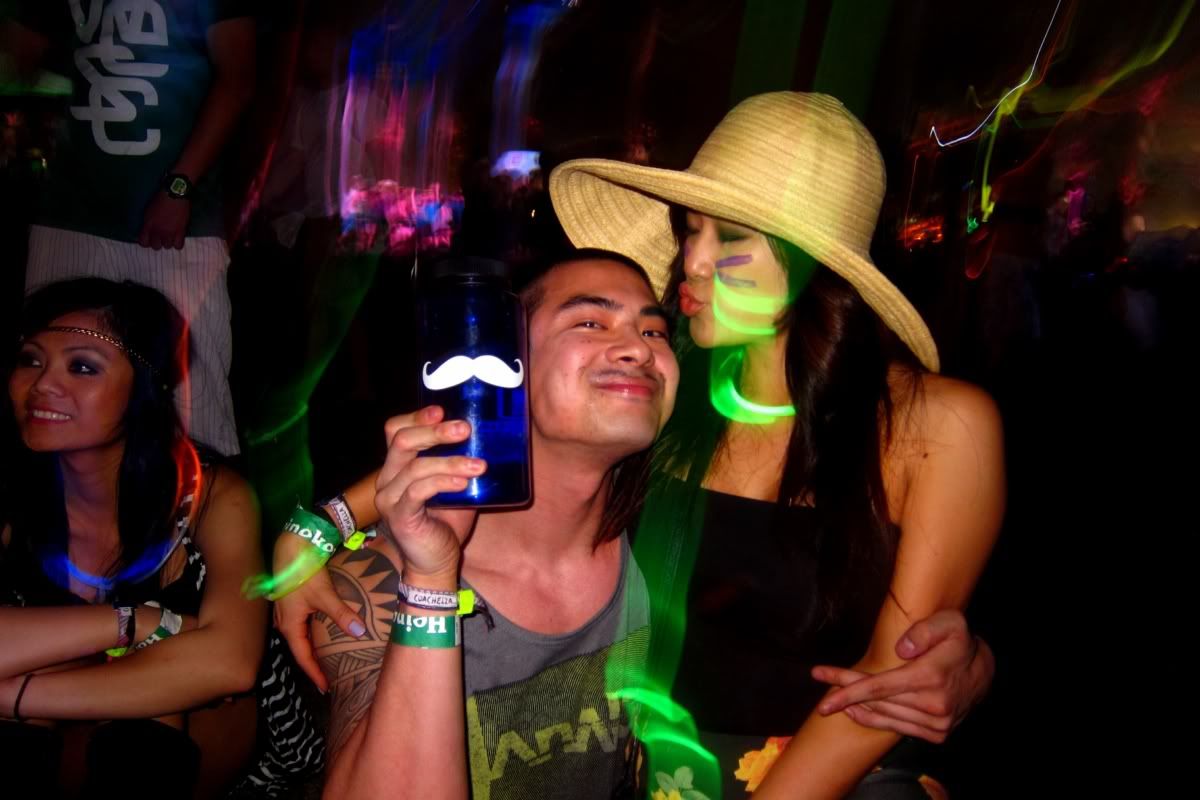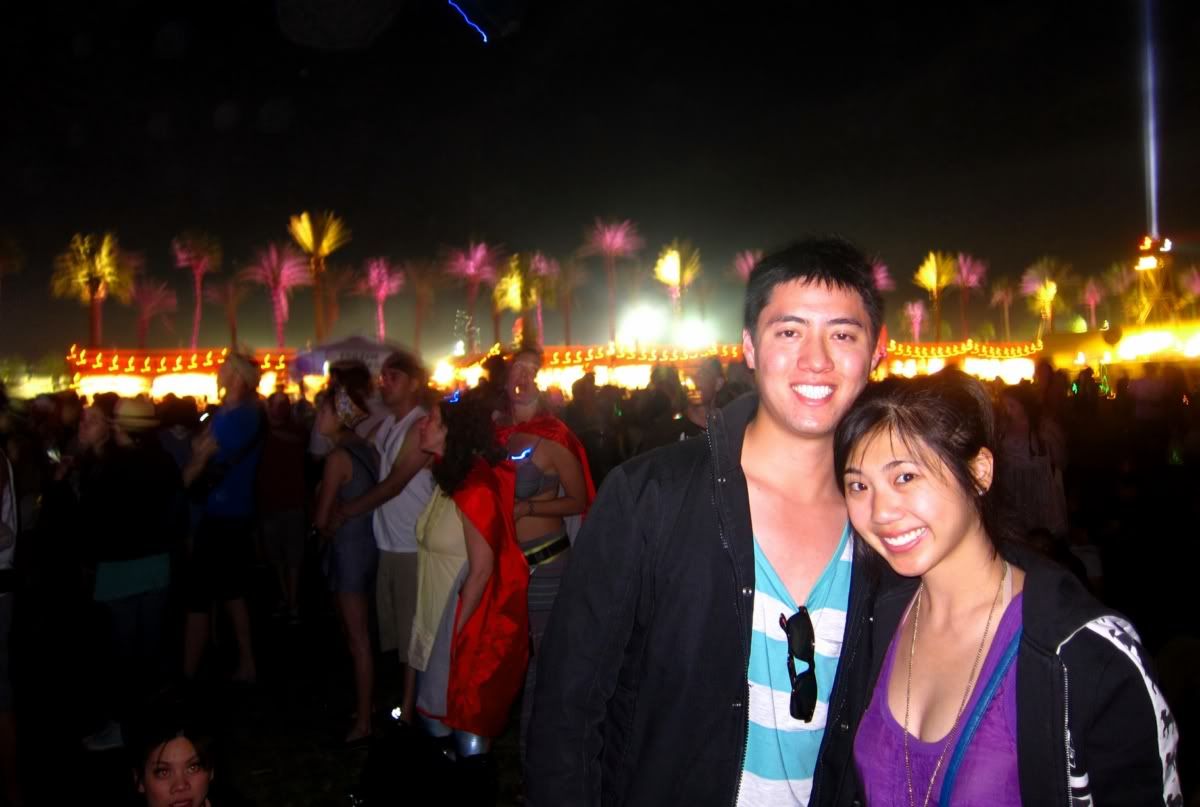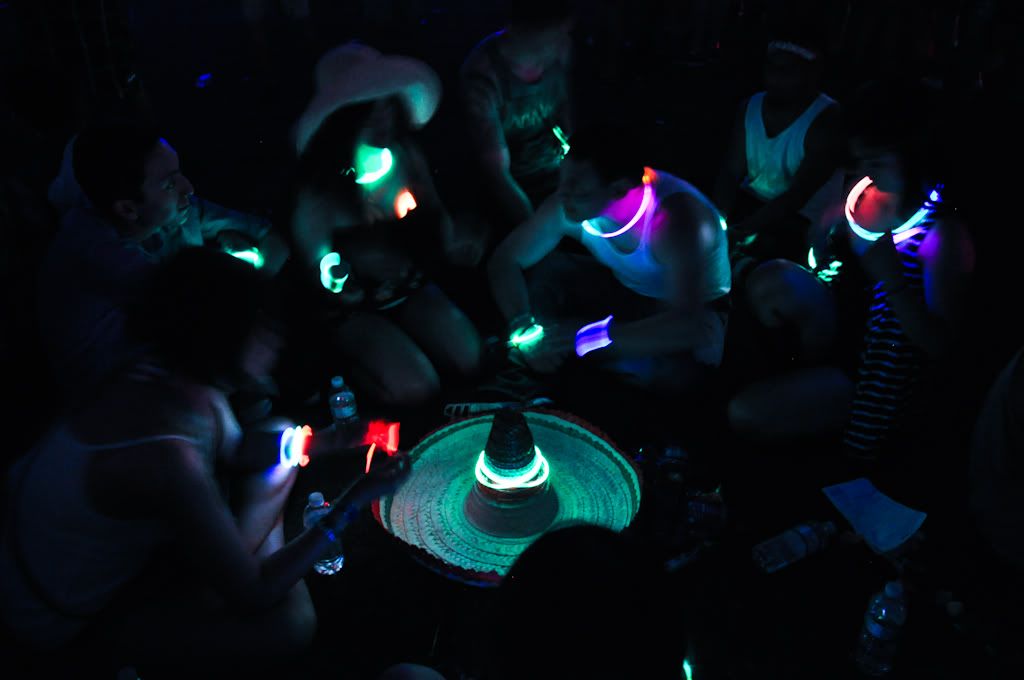 Lots of art lying around.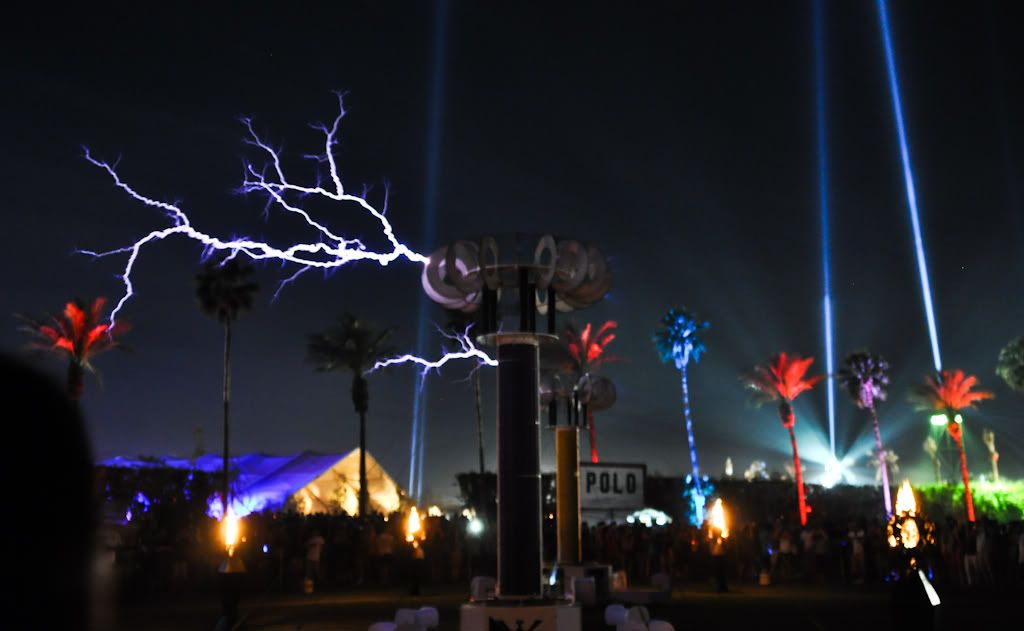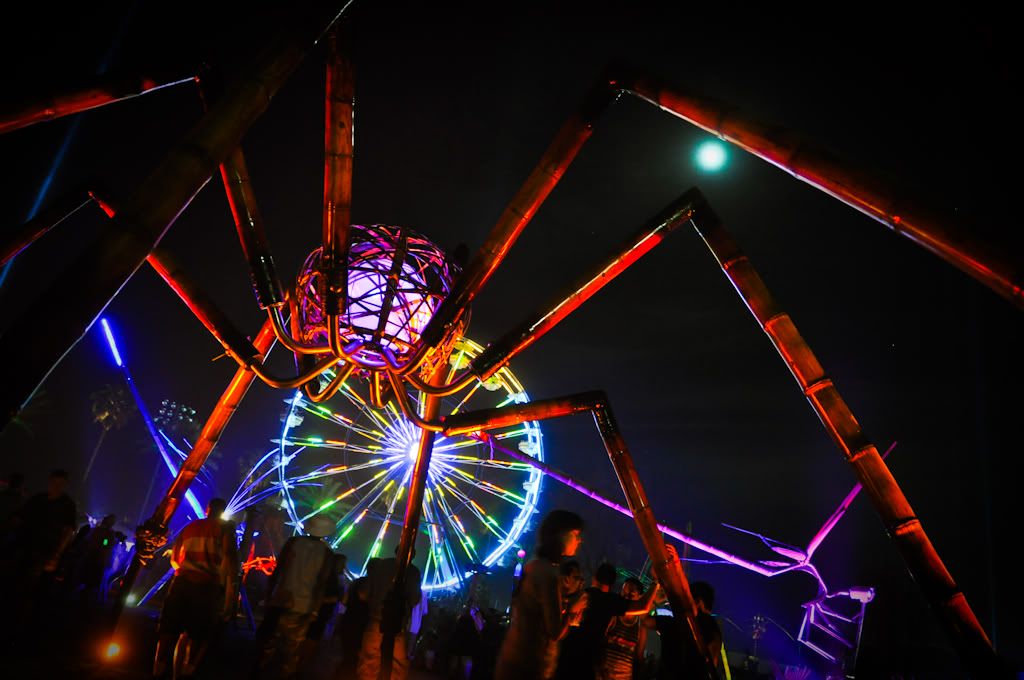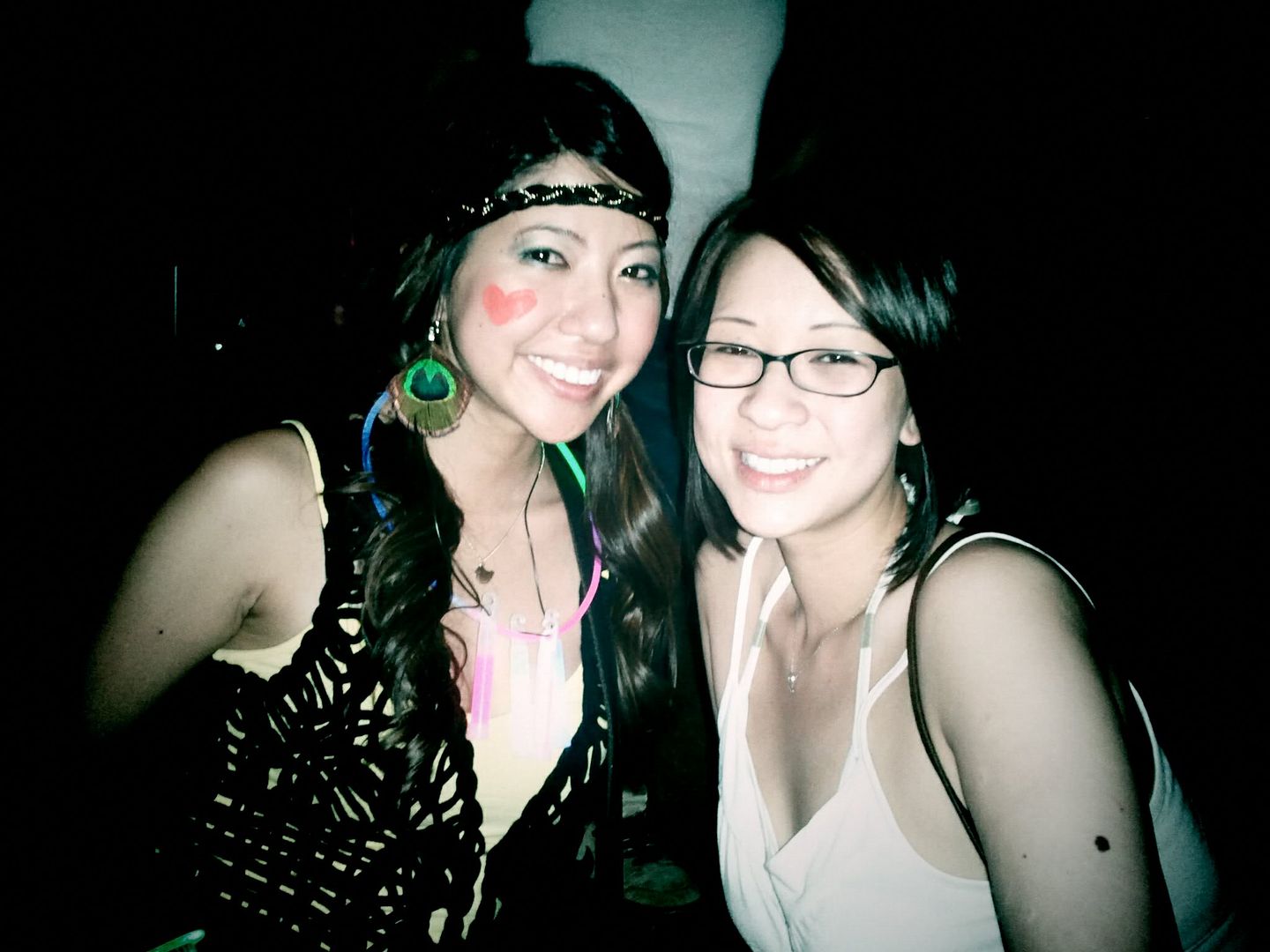 Steve Angello. Somehow, I got deja vu twice within 30 minutes. Mind: blown.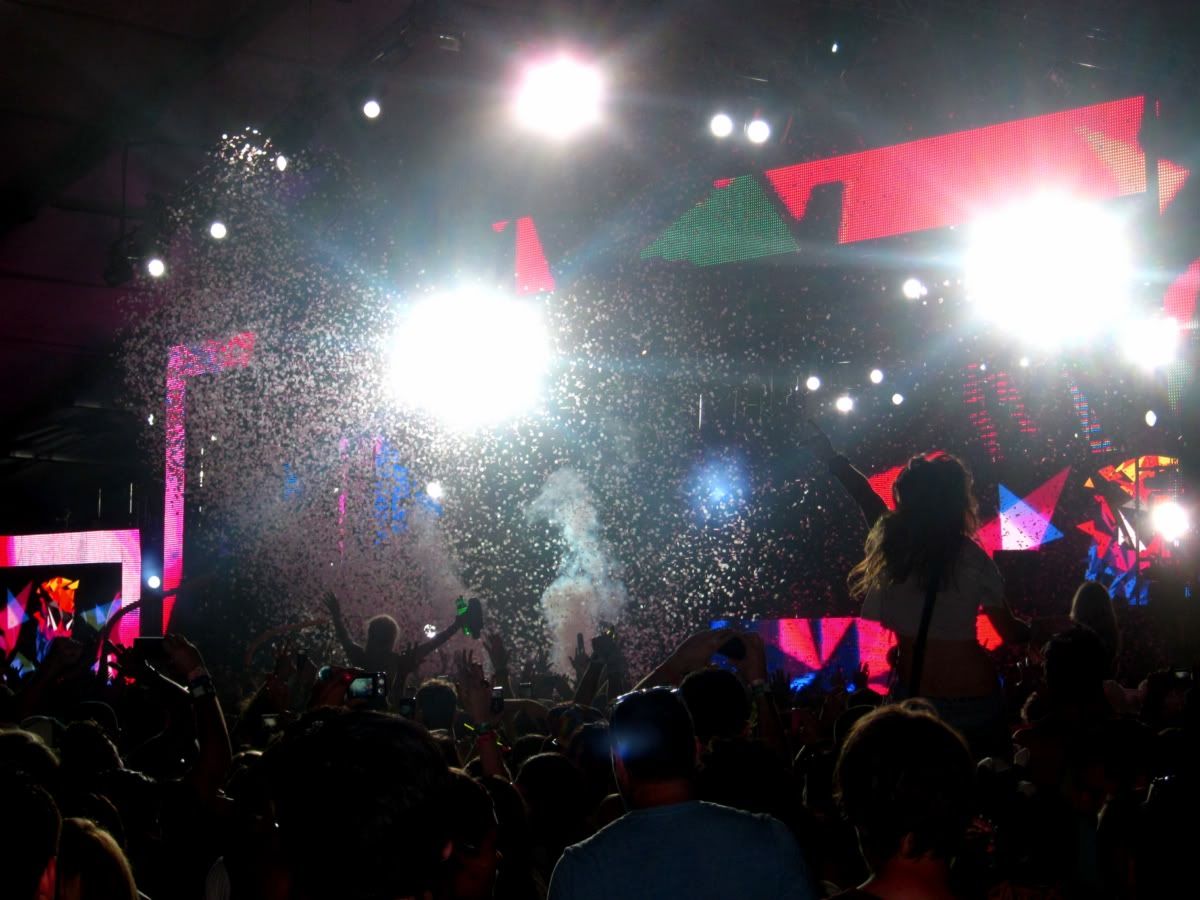 Laker jerseys everywhere on Sunday! We were all mourning the game 1 loss.



Ellie Goulding #cangetit.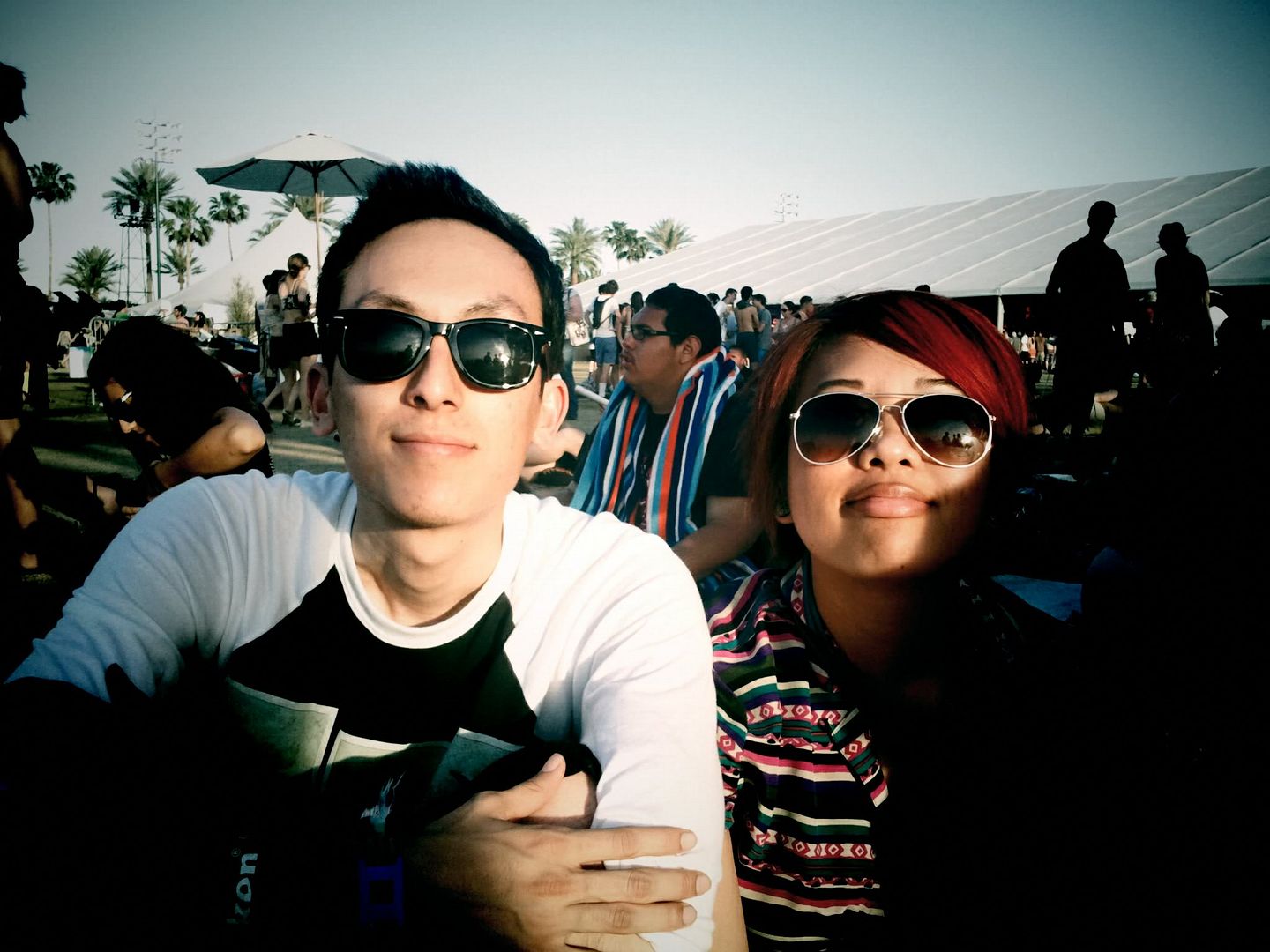 For all those who are afraid to dance...




Coming to a close...



Last massive group shot of the night!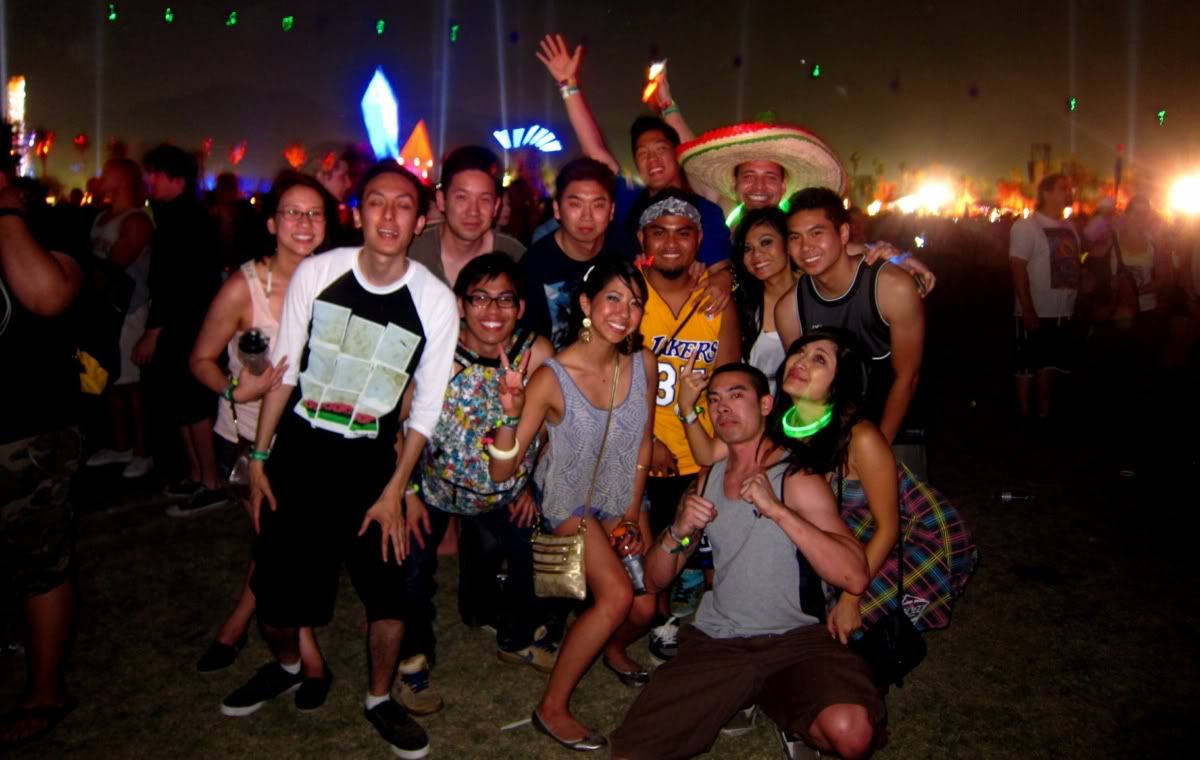 Chromeo got us jumpin'!



A-Team.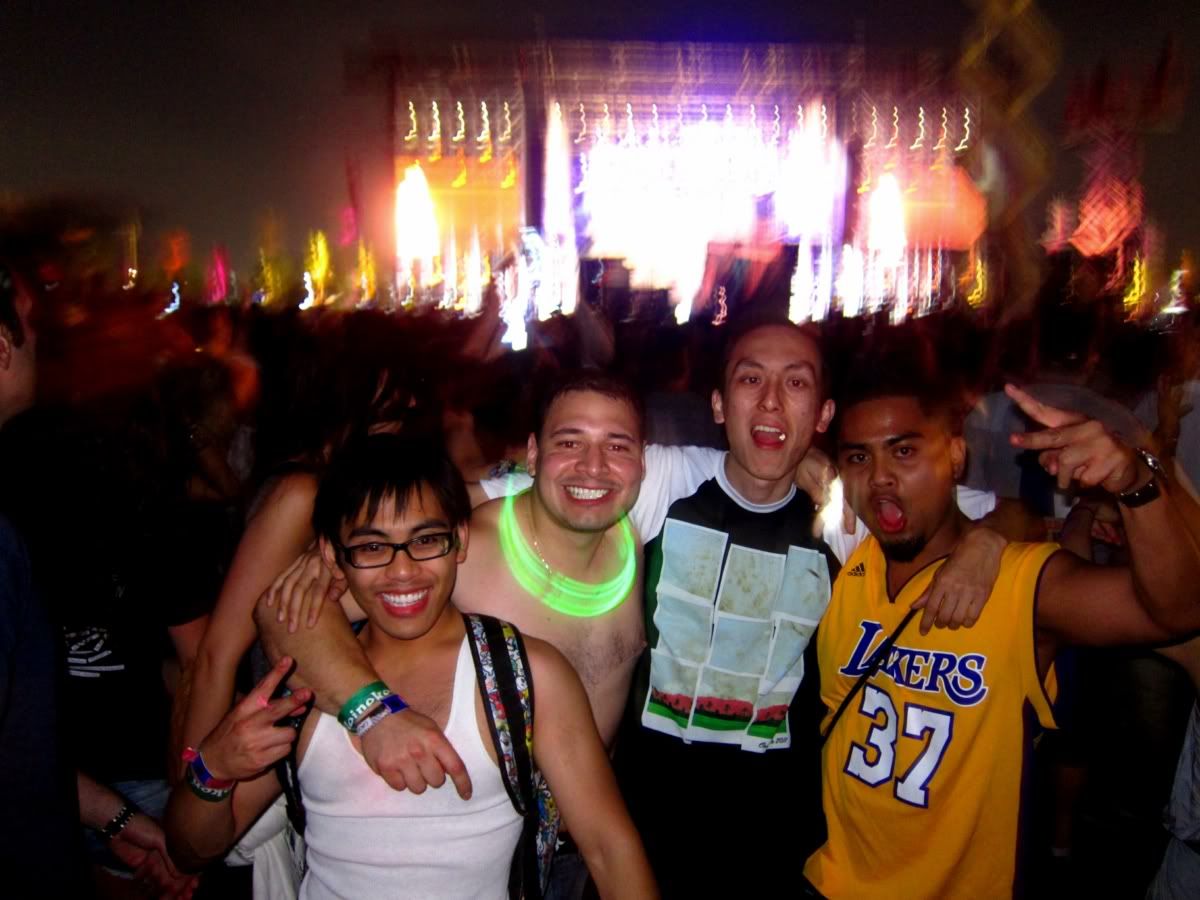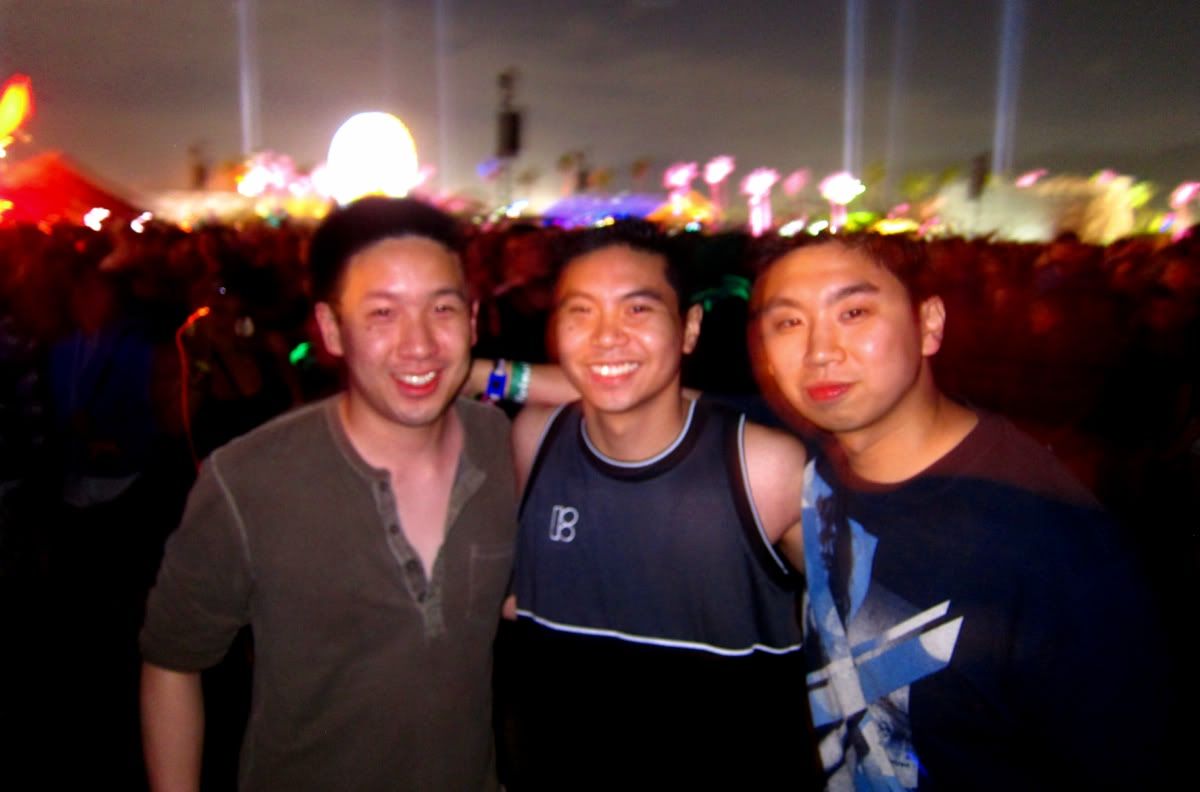 Kanye.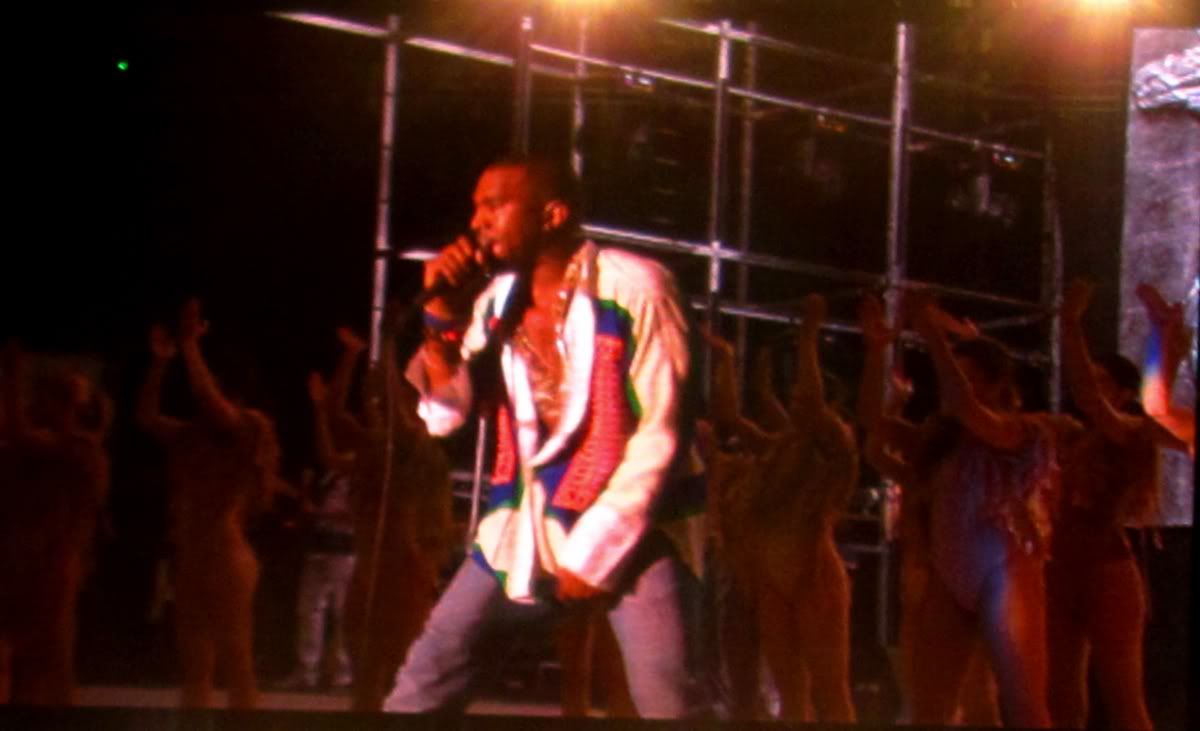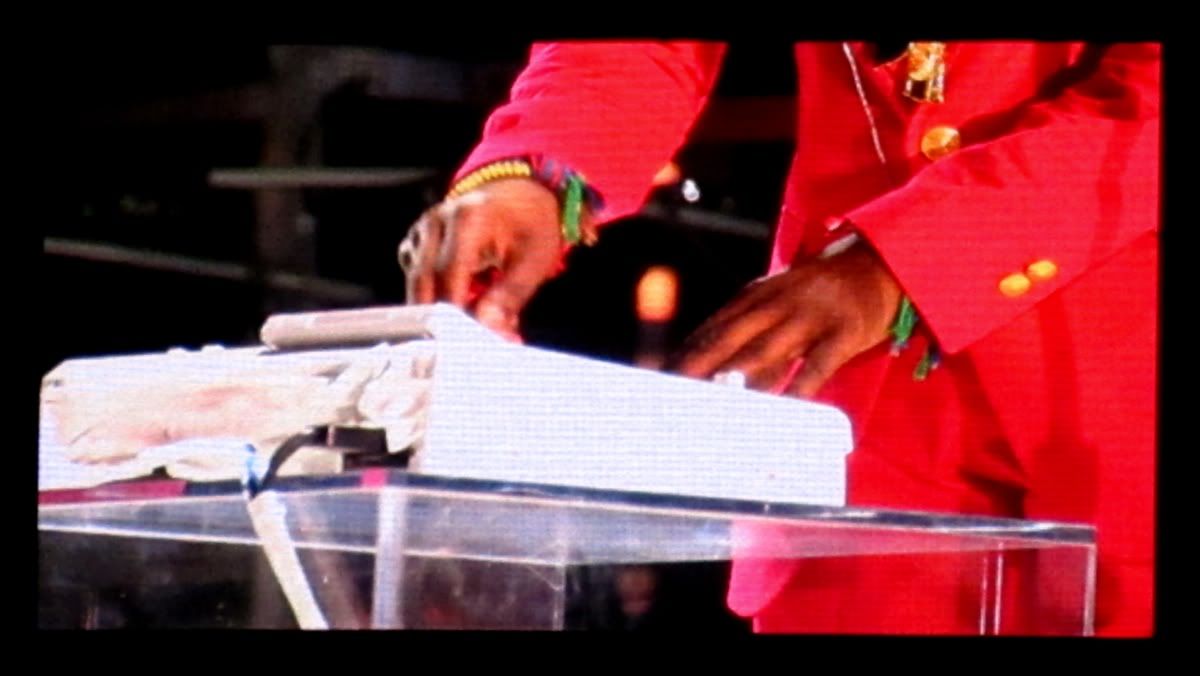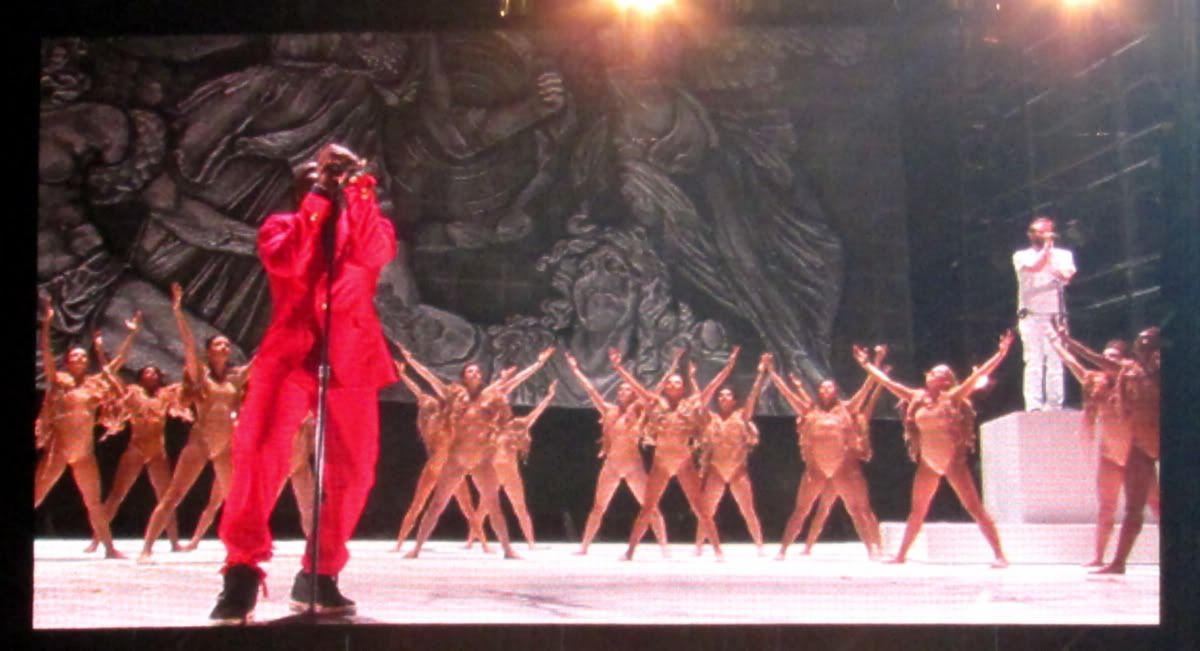 The end.

Coachella 2012 is a lock. Apartment. House. Condo. Mobile home. Tent. Whatever it takes.