Honestly, I'm just waiting for a good quality highlight reel of that Kobe buzzer-beater over D-Wade, but nothing's coming up yet. This will have to do until I update...
Maybe I should have added this to the "Today in Sports" post.
EDIT:
Here's an HD video of Kobe's amazing shot. This is top 5 material of all-time Laker moments in my lifetime.
Don't forget Fisher's 3-ball to bring the Lakers within 1. And also Wade's missed free-throw thereafter.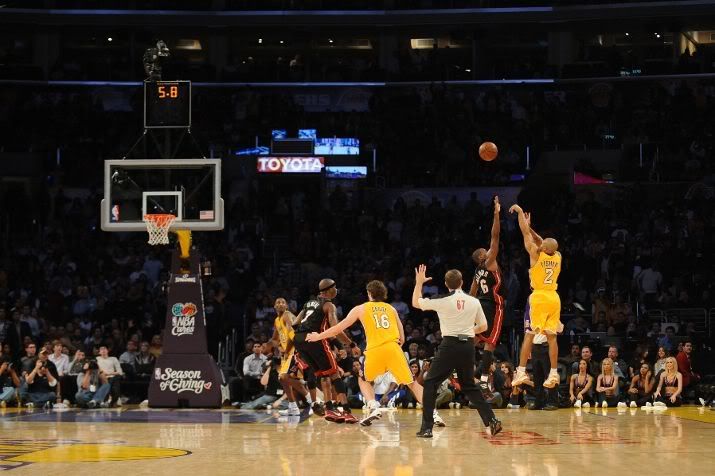 Epic.
Win. 15-3.
Kobe admitted that it was luck, but in that moment, anyone would take luck over a loss.
Pictures via ESPN.com and Getty Images.