It's been a VERY busy week with company luncheons/potlucks/hangouts and a turnaround trip to San Diego on Friday, and a few birthdays to celebrate on Saturday. I also must mention that my dad's mom passed away on Wednesday, so my parents have flown out to the Philippines and will not be returning to the States until December 30th. Check out
my brother's post
for his take. I'm just bummed we don't have our Christmas tree up! We've resorted to having a few of our presents parked in front of our fireplace. It sorta doesn't feel like Christmas here... [/emo]
Like my brother, aside from the lack of traditional family activities around the house, it's been an awesome week. On Wednesday my team had our holiday luncheon. We got catering from
Stonefire Grill
in Irvine and exchanged Secret Santa gifts.
Sparklin'. Got the bubbly.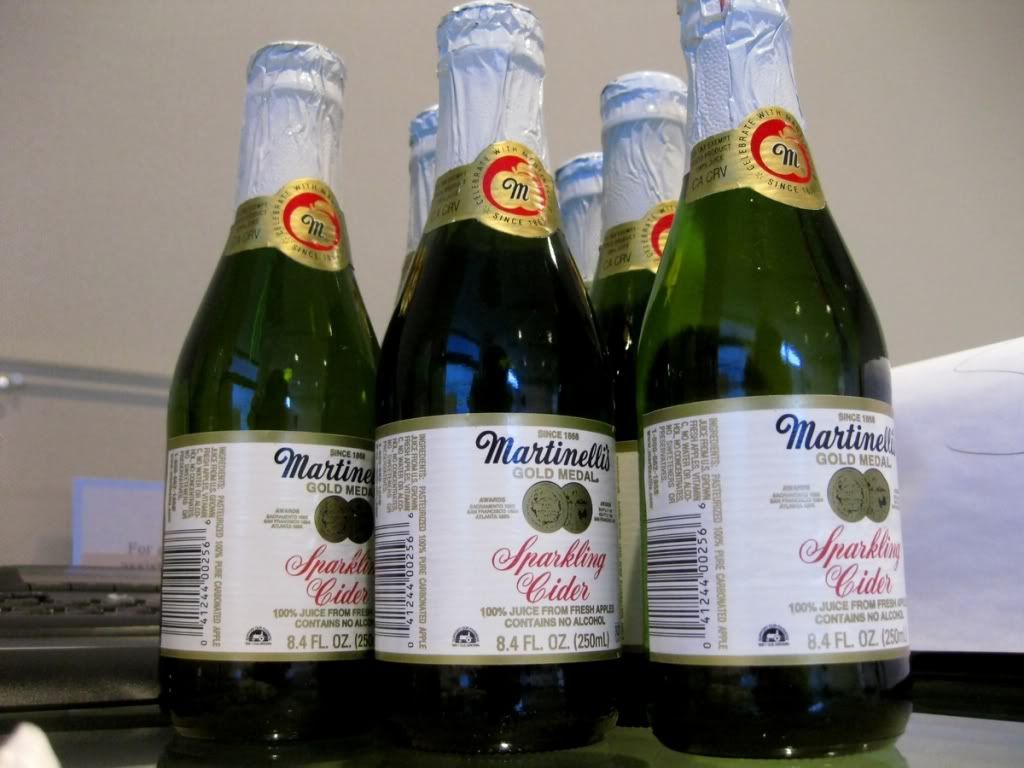 Caesar salad, pesto pasta salad, garden salad, macaroni, garlic sticks, rack of ribs, tri-tip beef, and BBQ chicken. I'm starving!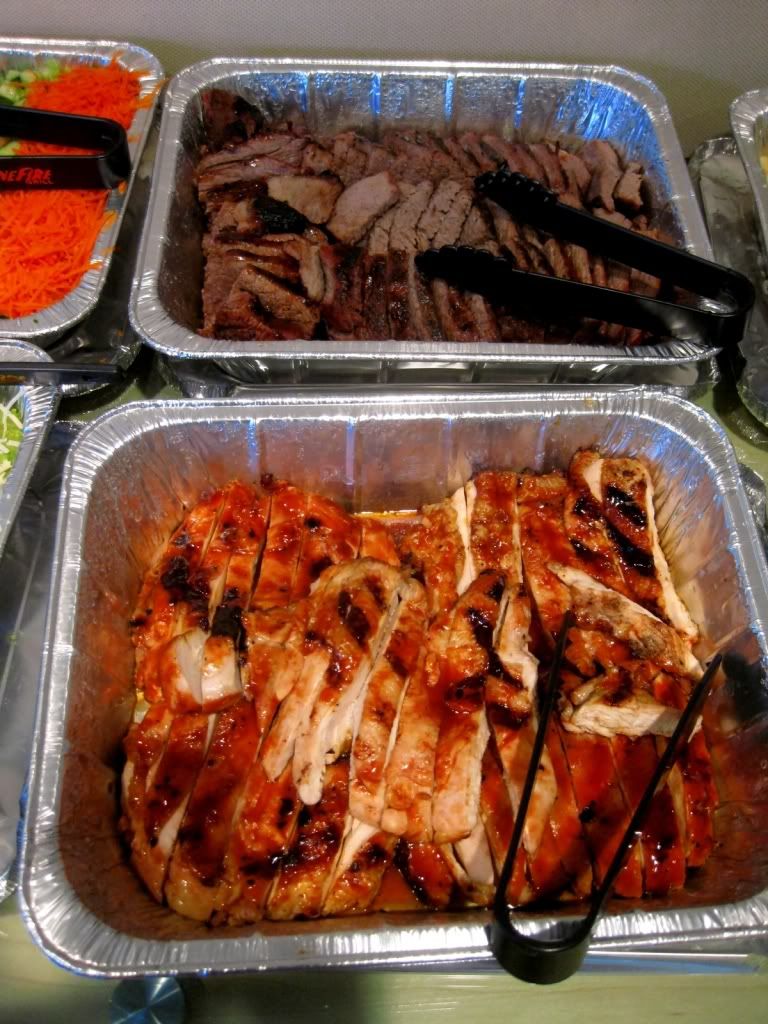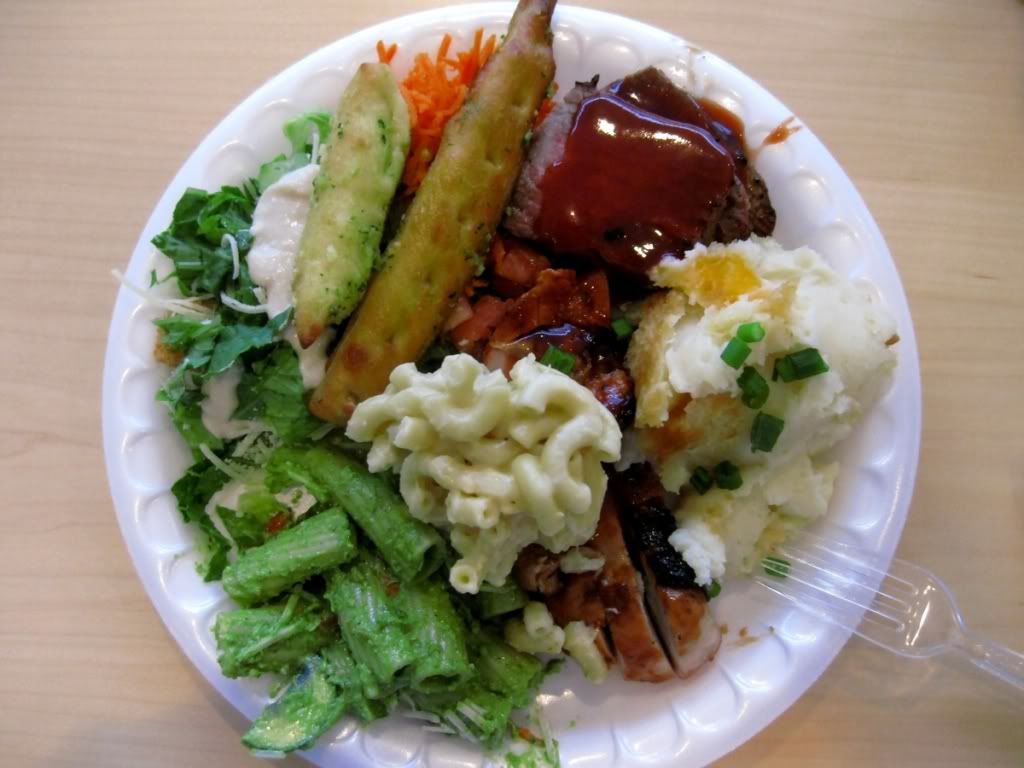 I gave my Secret Santa a giant case of pretzels and a bottle of Bear Republic Racer 5.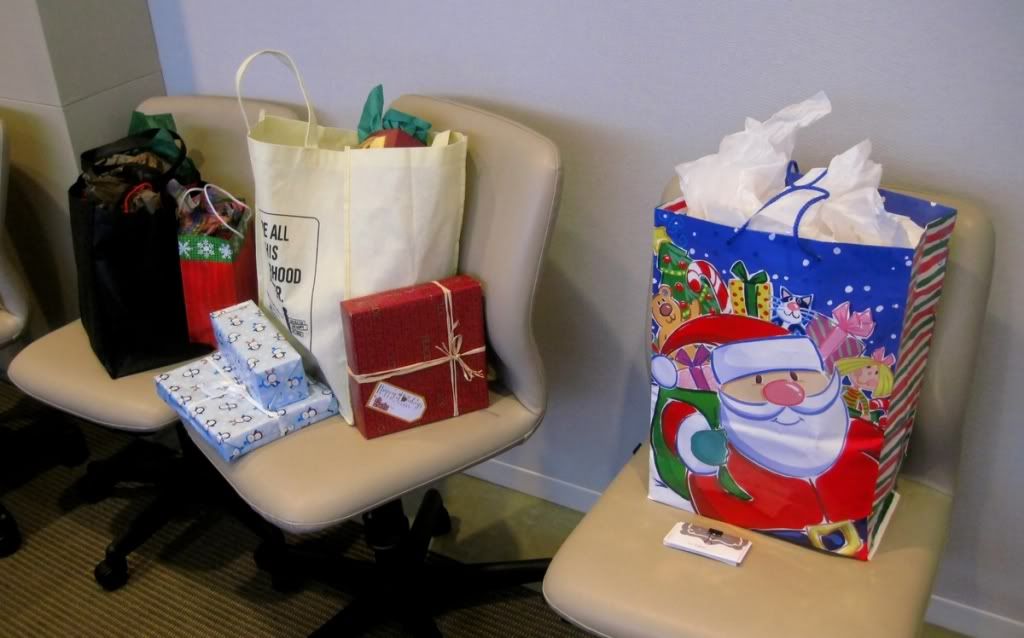 And here's what I got: a tub of Red Vines, a box of Cinnamon Toast Crunch, Andes Mints, and Skittles. Thanks Steve!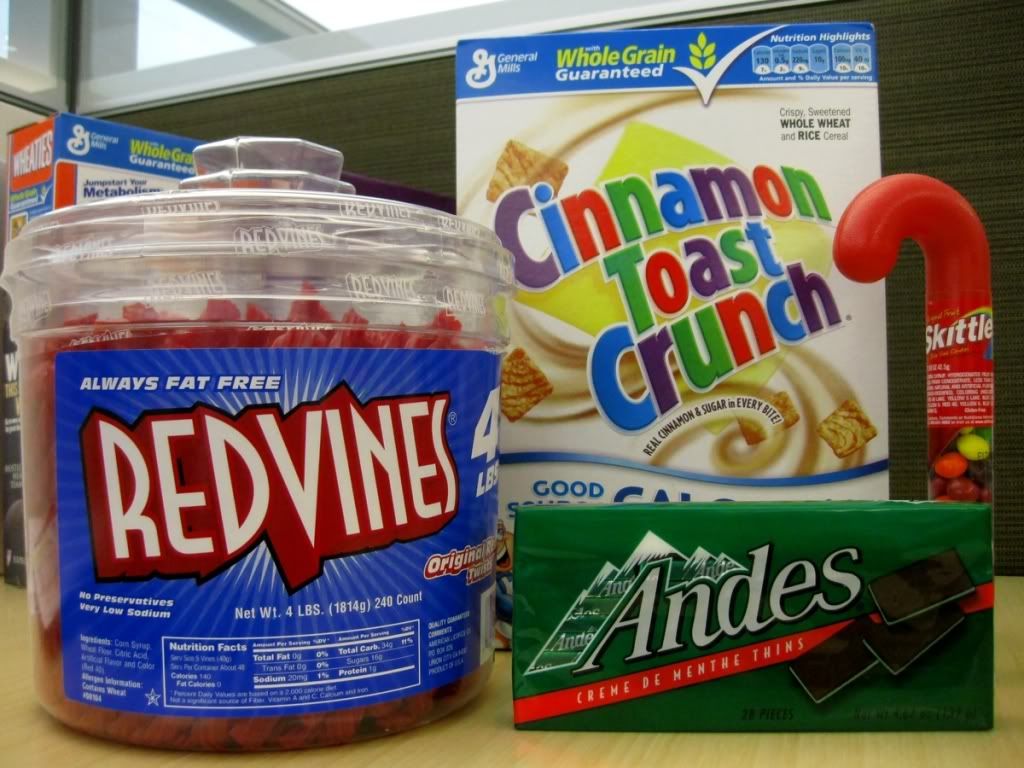 And here is my Thanksmas gift that I received earlier that week. The GQ set: a red-polkadot holiday tie, gum, a travel-sized grooming kit, a visor du-rag, and Jordache cologne ("our alternative to Cool Water"). Money. This all cost under $5 total. Thanks Joe!