It's kind of hard to believe that I'm coming up completing my 3rd year with my company. (I'm halfway towards being fully vested in my retirement account which is a big bonus!) And it's even harder to believe to think that I've known this group of coworkers for almost 3 years. We don't get the chance to hangout often these days, and some of them aren't even with the company anymore. But the holidays are always a great time to get together.
This year we spent the evening at Blake's house in Placentia. This house is his baby, and he spares no expenses when it comes to decorating the house, regardless of the holiday. This mofo's got 5 trees in his front yard alone! Super jealous.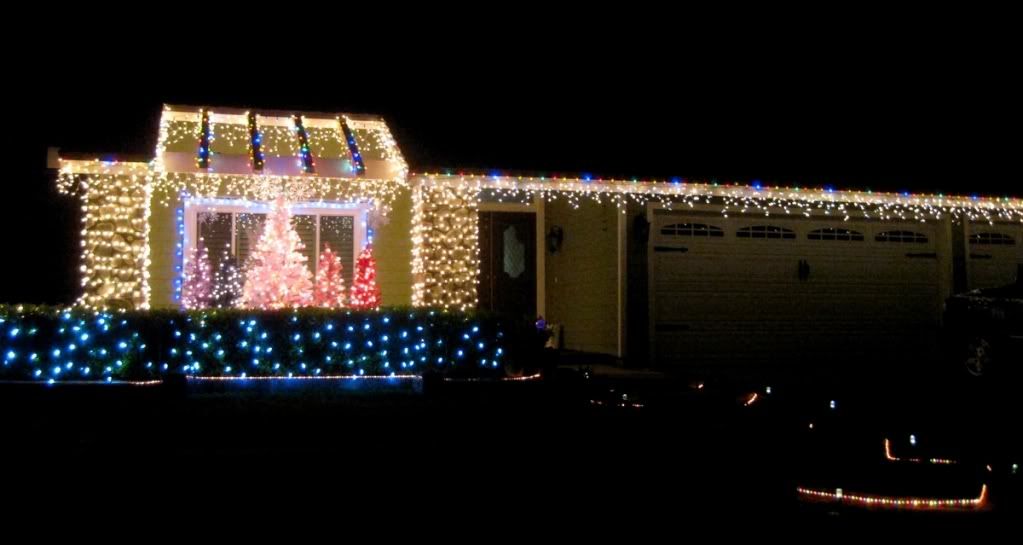 Am I on the set of
A Christmas Story
? This looks picture perfect.
Rosalba's homemade cheese and potato enchiladas.
Rice and beans from Yvonne and Kahlua cake from Angie. Thanks everyone for making food!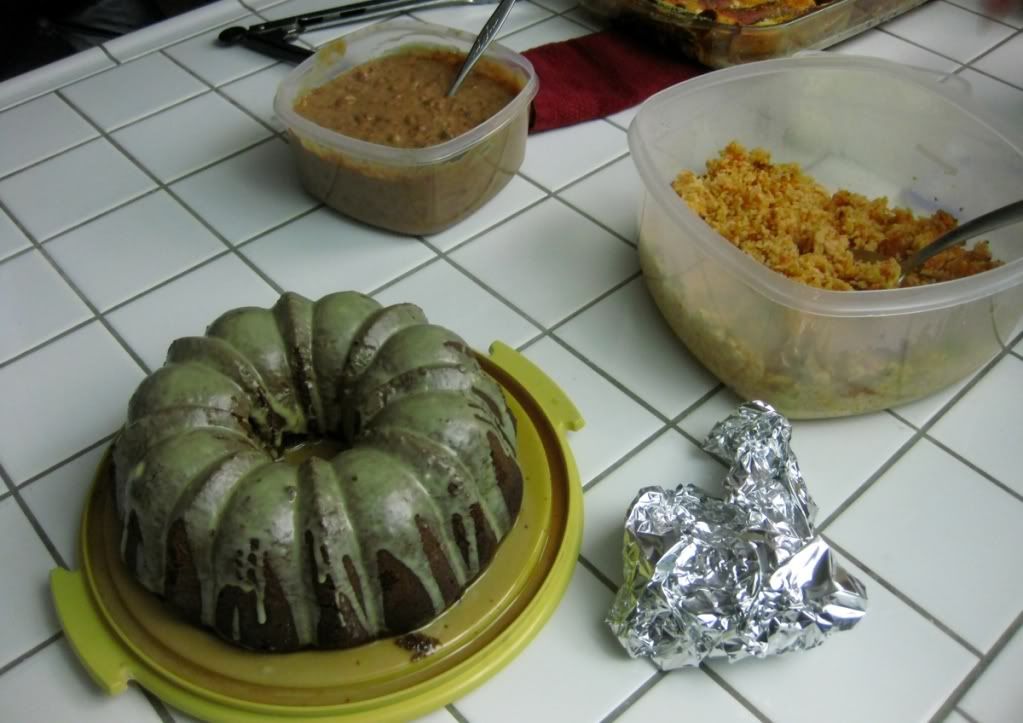 Before Matt and Angie had to leave for another commitment we took a group picture. I miss hanging out as a team with this crew. So many fond memories during our training days!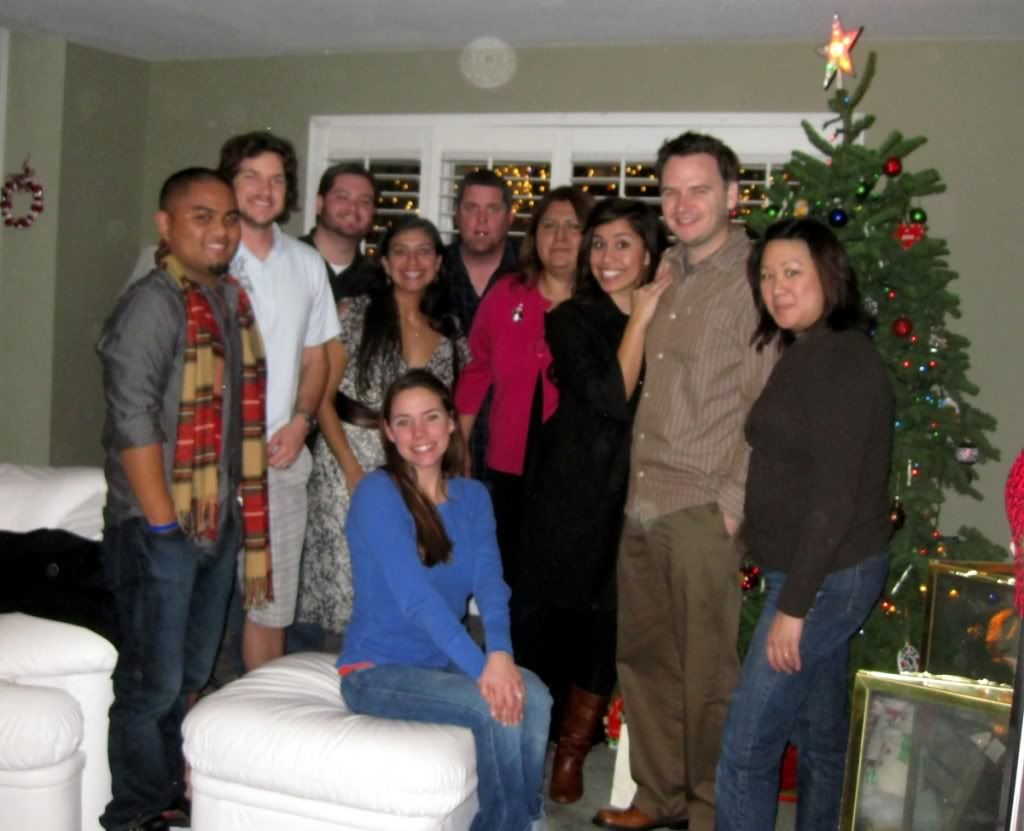 "Coffee" with some "syrup." "OHH! I loveeeee syrup...." -Buddy the Elf
Throughout the night, people were hanging out and chatting. Casey and I provided some entertainment with some karaoke Christmas carols from, the KOST. At the end of the night we did our white elephant gift exchange. Some of the action of the night included the following:
Phil getting a Backstreet Boys book. Back, streets, back, ALRIGHT! No one stole this gift.
Verna loves her some Matthew McConaughey.
Blake getting Rambo! Rambo later clawed his eyes out for dressing him up like a tool.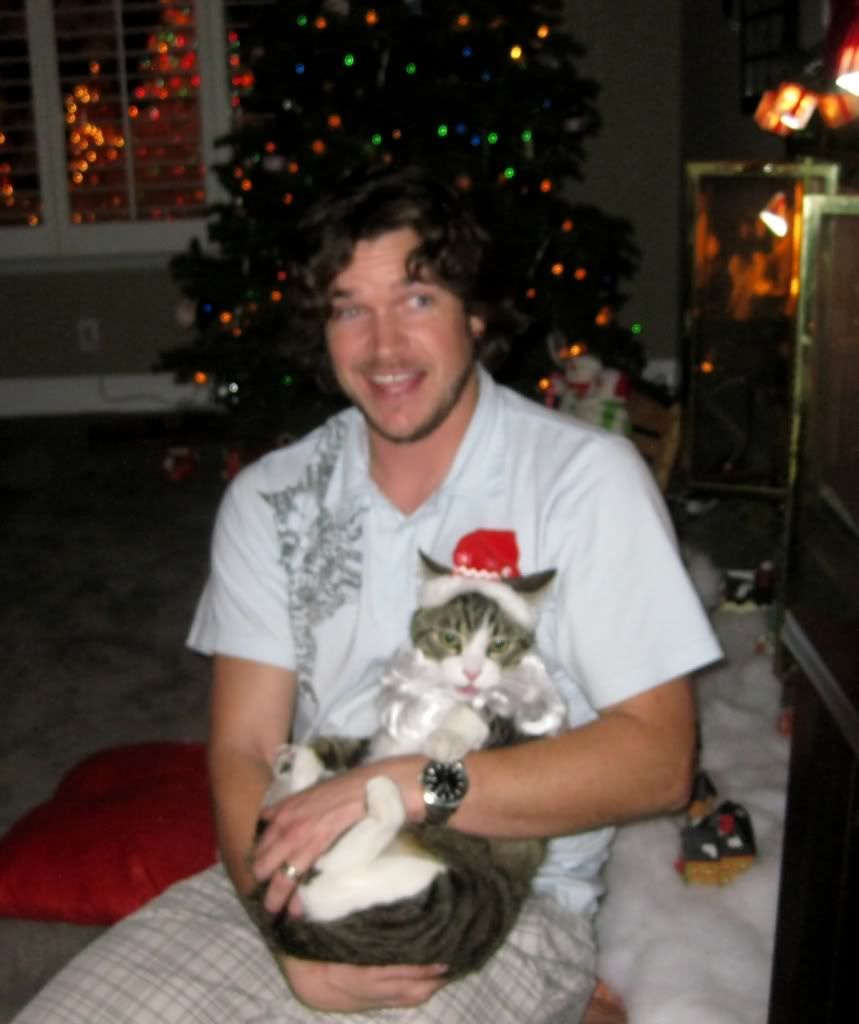 Yvonne getting my Ghiradellis peppermint hot chocolate mix. I give great gifts :)
Ryan got some tanning spray (appropriate) and Lizel stole the mix from Yvonne.
Mr. Bridges with his favorite, alcohol!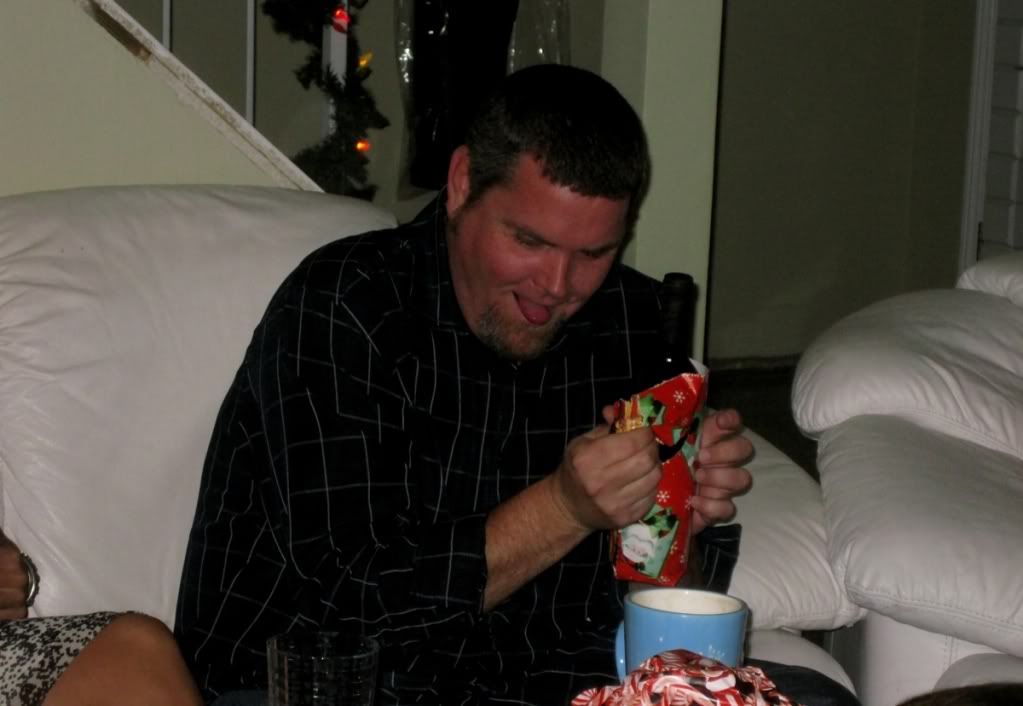 This was the hot item of the night. Casey stole Candyland from Joy.
Michael ended up stealing Candyland for his wifey Joy. Winner!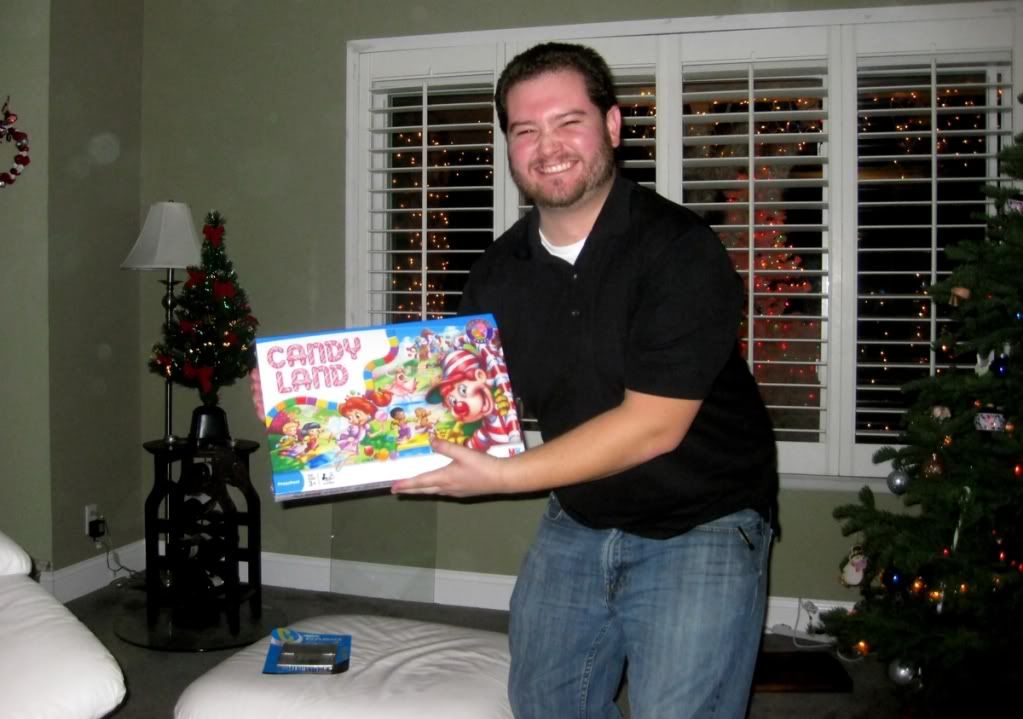 I ended up with a lavender calendar which I am very pleased with. Thanks everyone for coming out!