My first legitimate tailgate! Previous attempts have failed in the past due to a lack of planning. But thanks to Anson and crew, we were on top of our game. We drove down and got our groceries the night before the game, got to bed early, and got up early to get up and set up shop. We coincidentally parked next to Hannah, Edric, Klev, and April's usual tailgating spot, E3. And Ollie and Co. were hosting a HUGE tailgate party going on next door at D4. What an awesome experience! Thanks everyone!
The game itself was the worst game I ever saw. Cam lit up the Chargers with 3 touchdowns in the first quarter I think, and the Bolts could never recover. By the end of the game, it started to drizzle. Typical.
Qualcomm



E3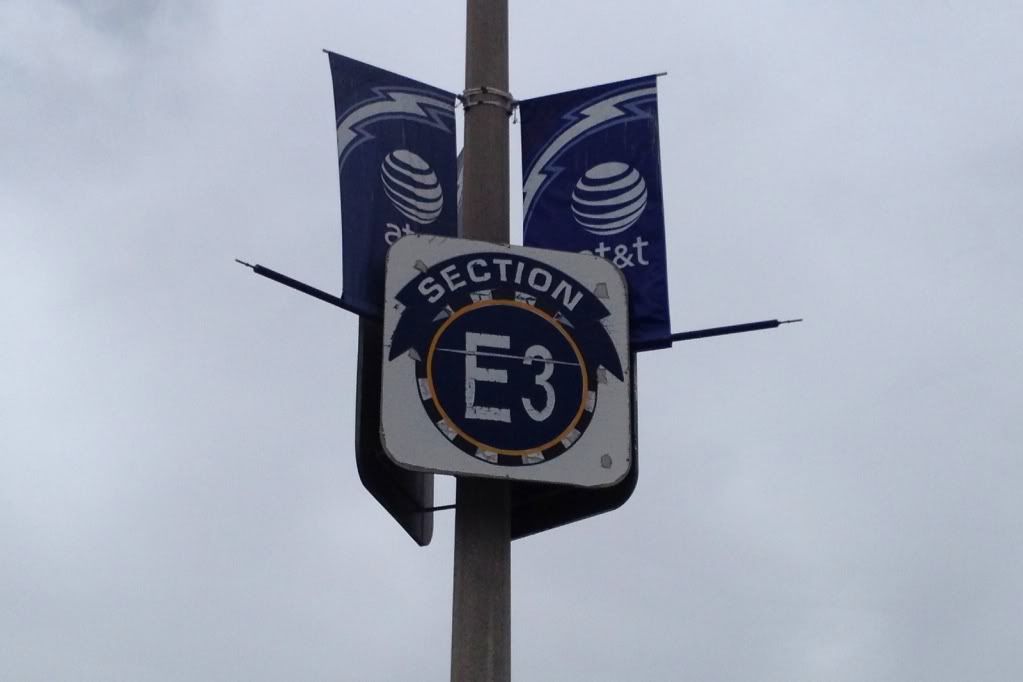 Ribs, spicy sausages, and King's Hawaiian bread. Only the best.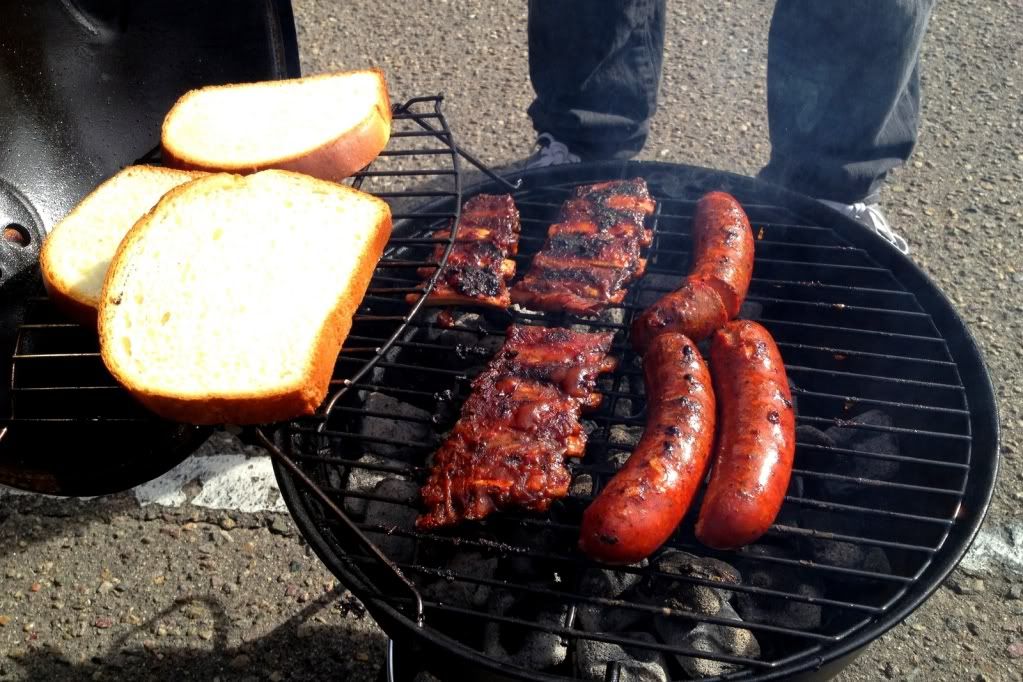 Thanks for the oversized jersey and hat for the day Fitz!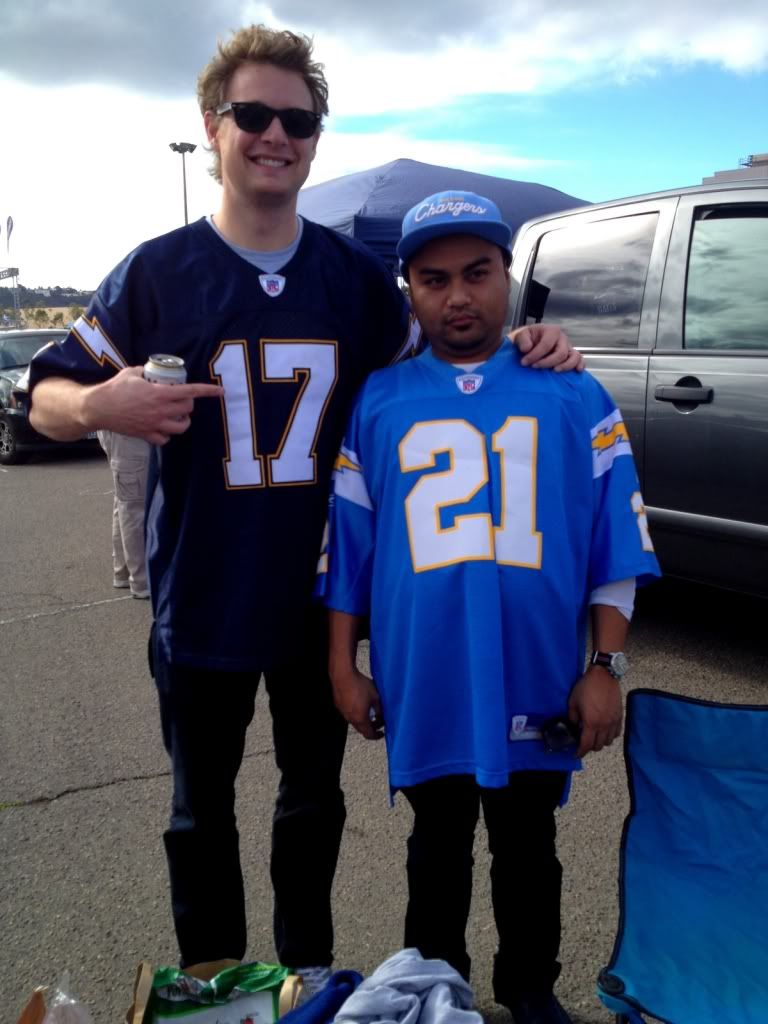 Don't let my facial expression mislead you.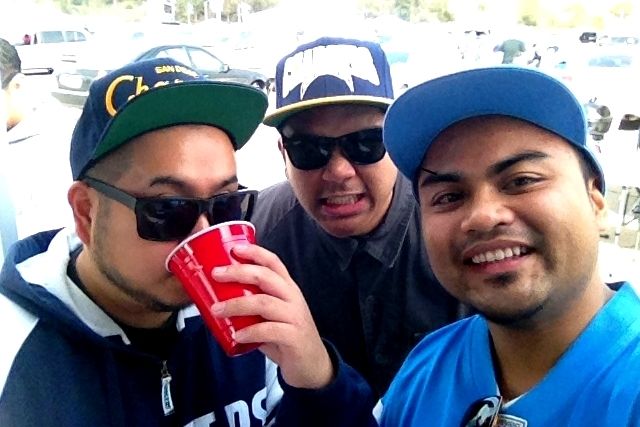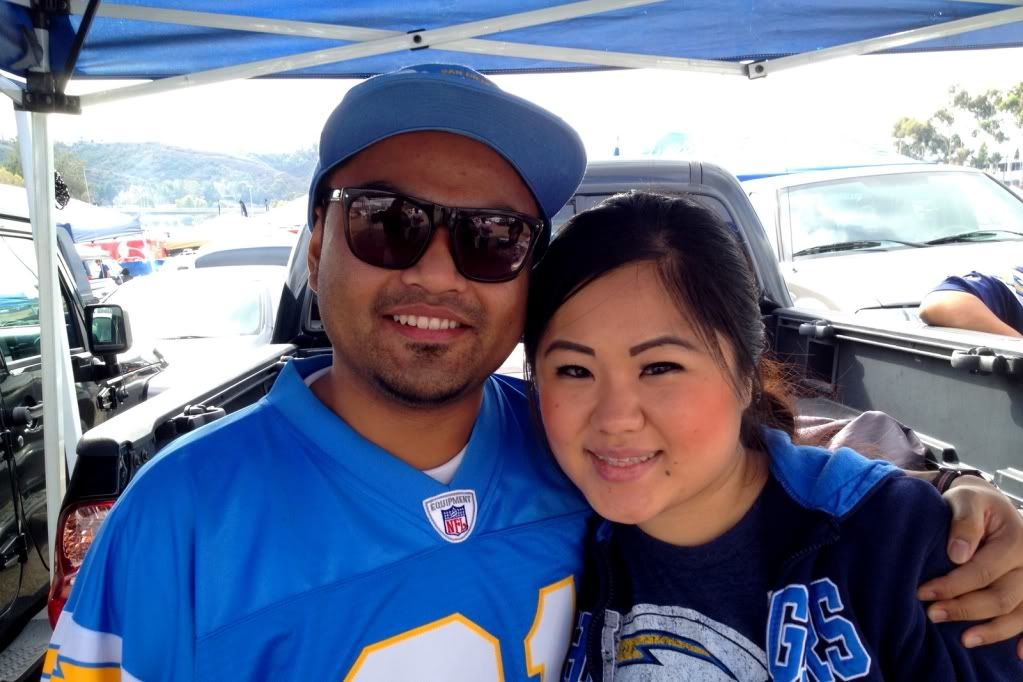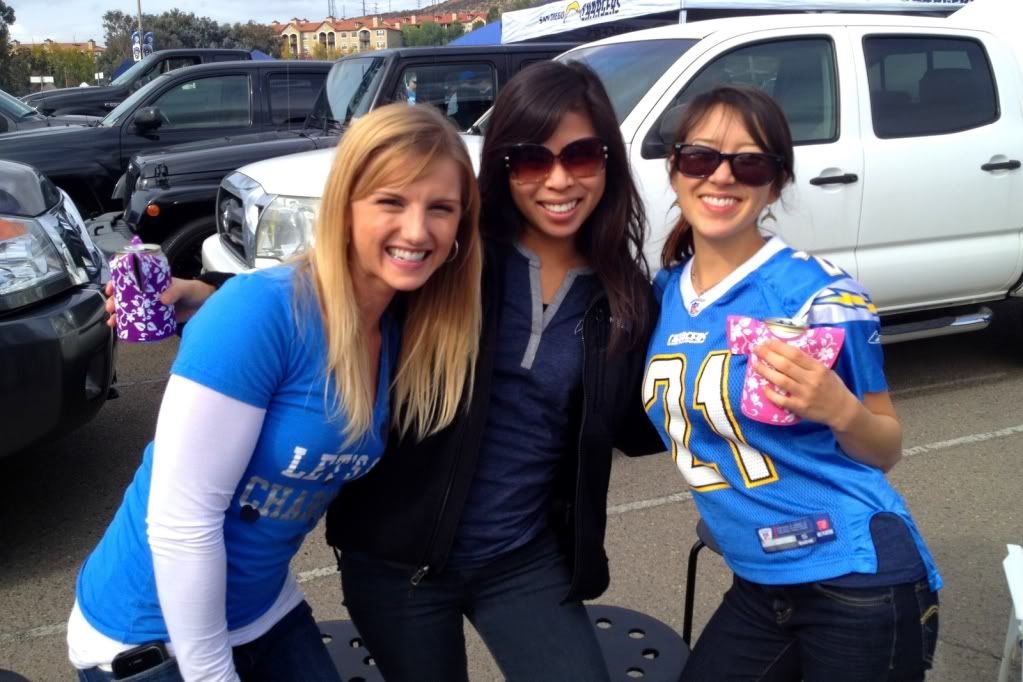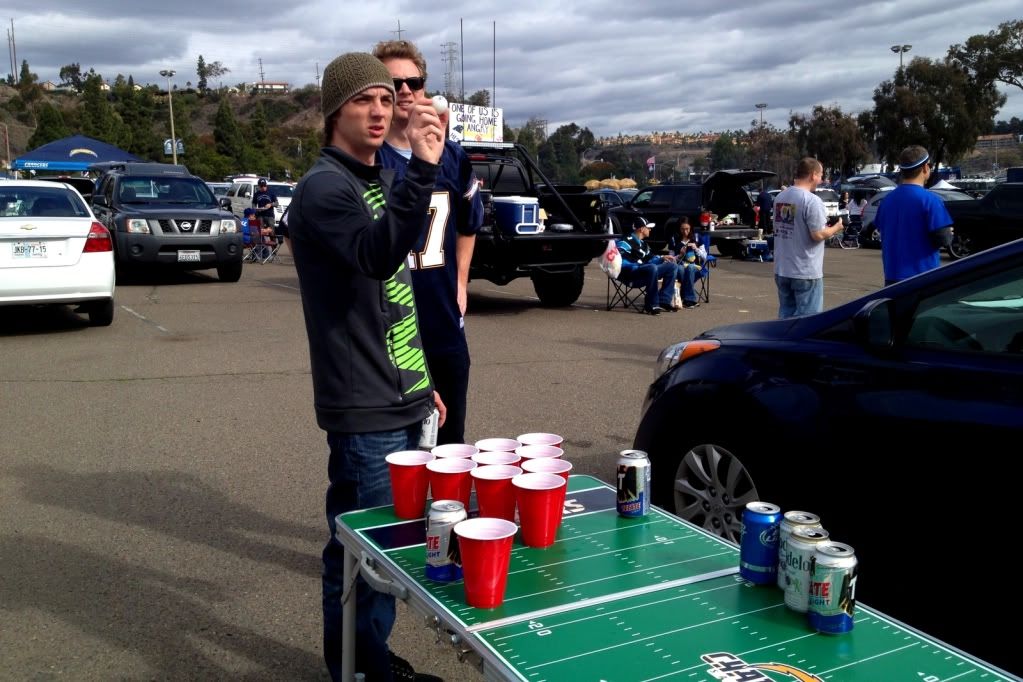 I miss the WBZ and WGZ fam.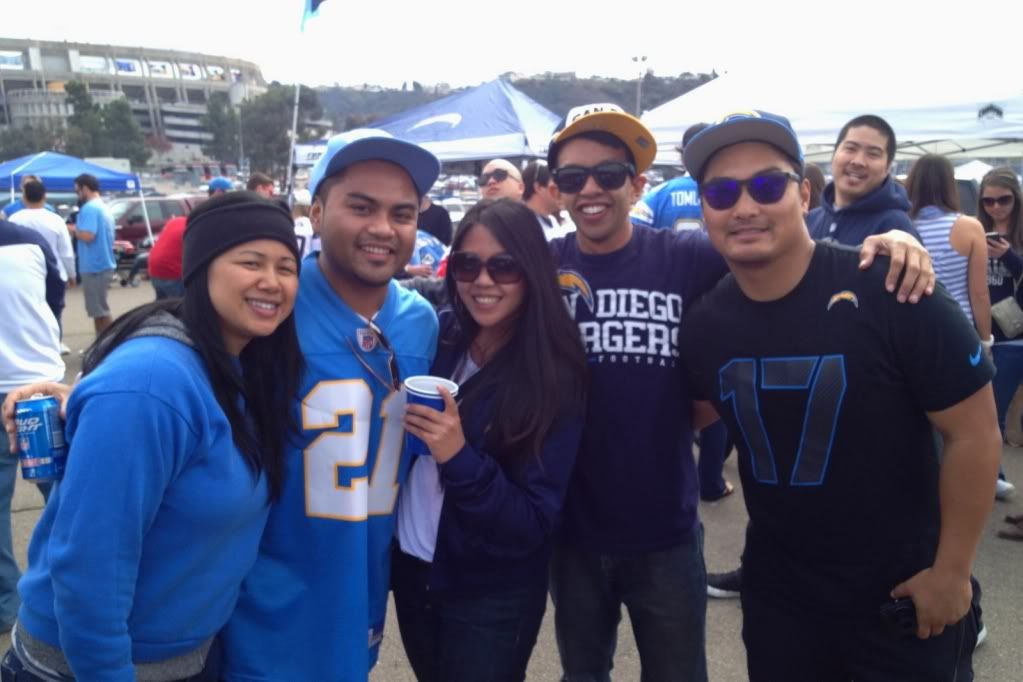 Hannie Kimchi Fries!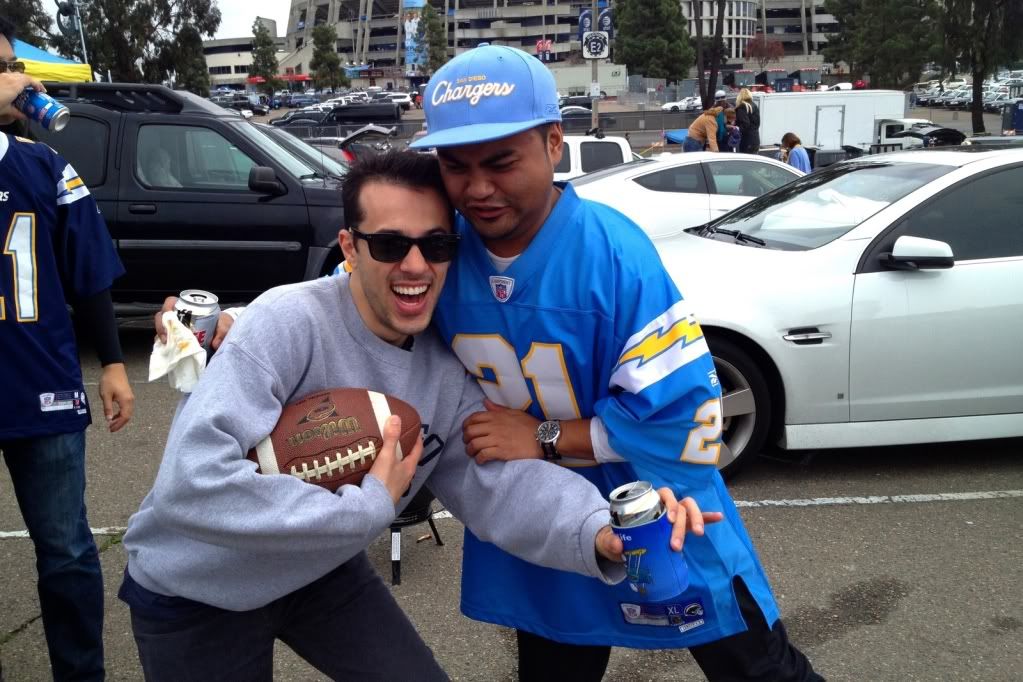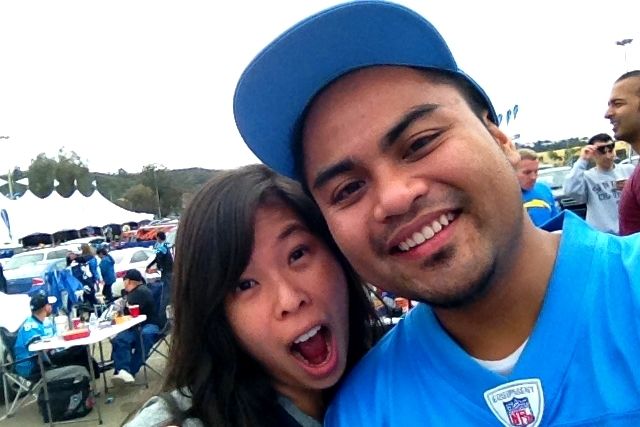 The Team. Thanks for letting me tag along guys.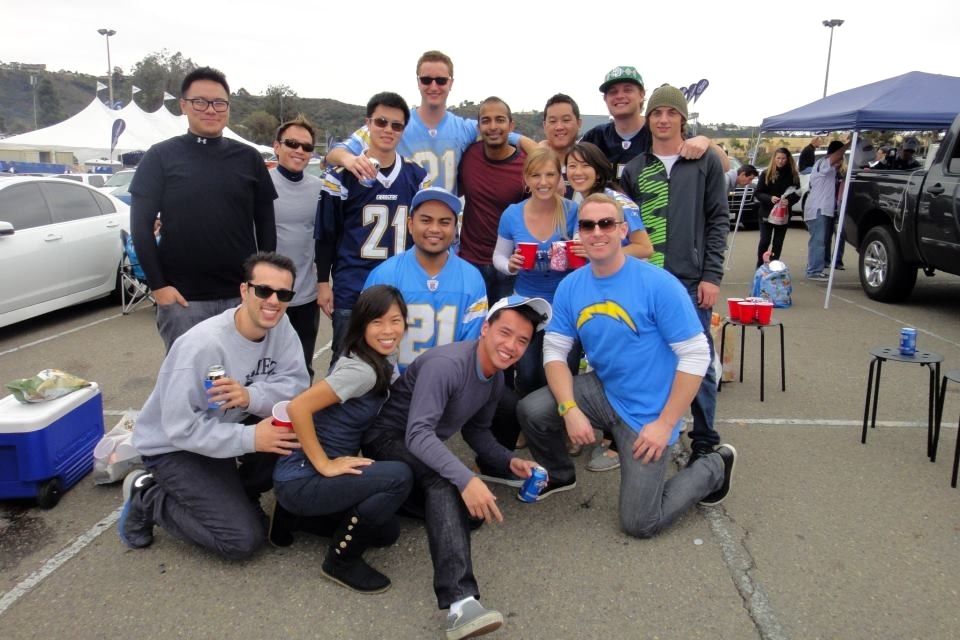 GAME TIME!




One of the few plays on our end of the field.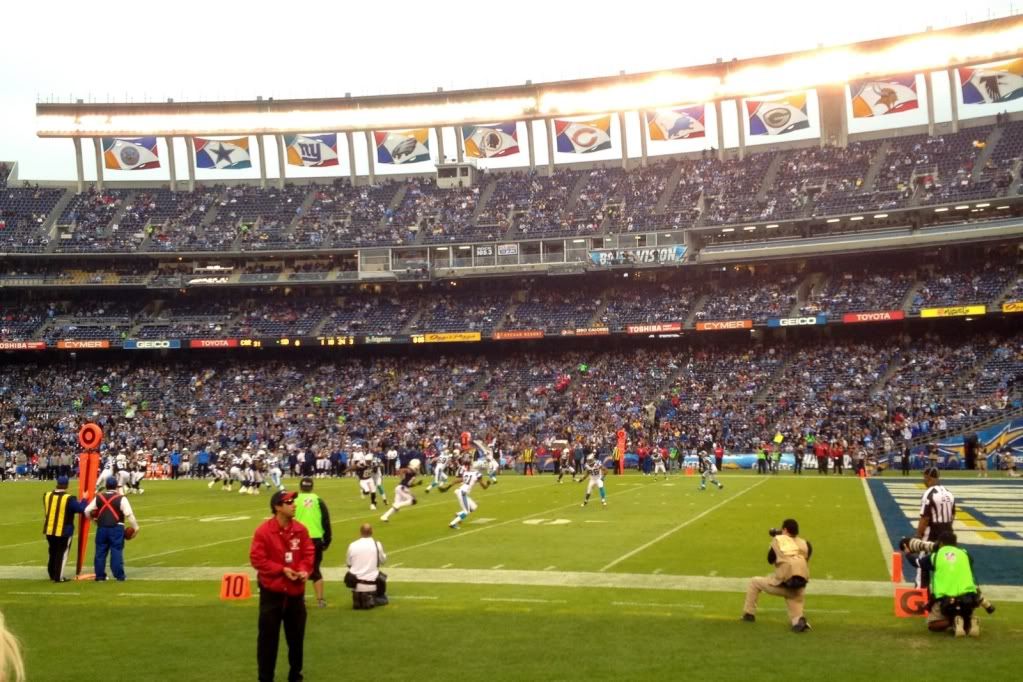 CHARGERS ARE ON THE BOARD!


I think the score was 31-7 by now. Time to go home.

Ahhh San Diego pho, why are you so good...