What an awesome game! (As opposed to the rematch that I just witnessed...) This game was full of highlights. This definitely made up for watching that opener against Dallas. We also got to check out the new Kareem statue in front of Staples Center. And I got a new Dwight Howard jersey too! Then we ended the night with some delicious ramen. Awesome night all around.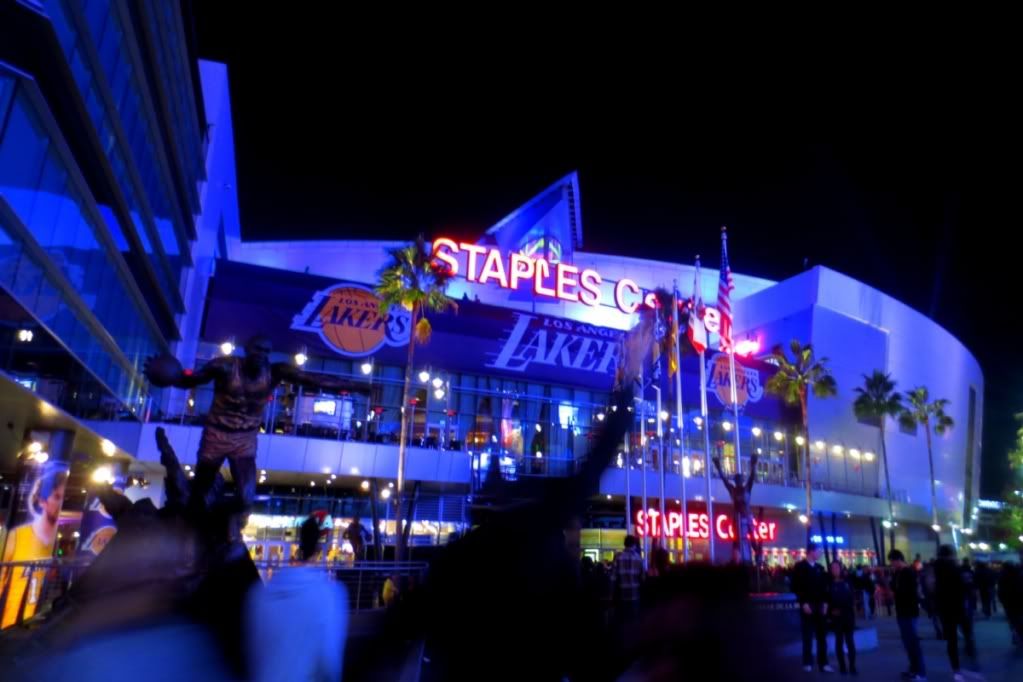 TIP-OFF!


(Actually we missed tip-off. This is just a regular jump ball. #TrickedYou)

Jeremy Lin watches in awe. You floppin' bitch!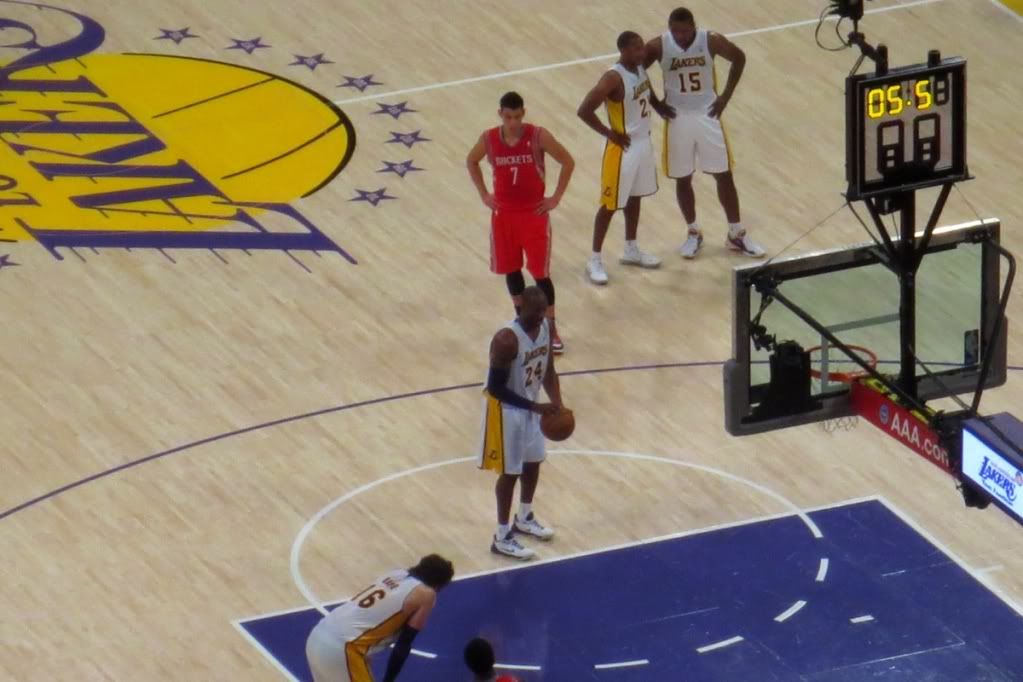 You think D12 hit this free throw?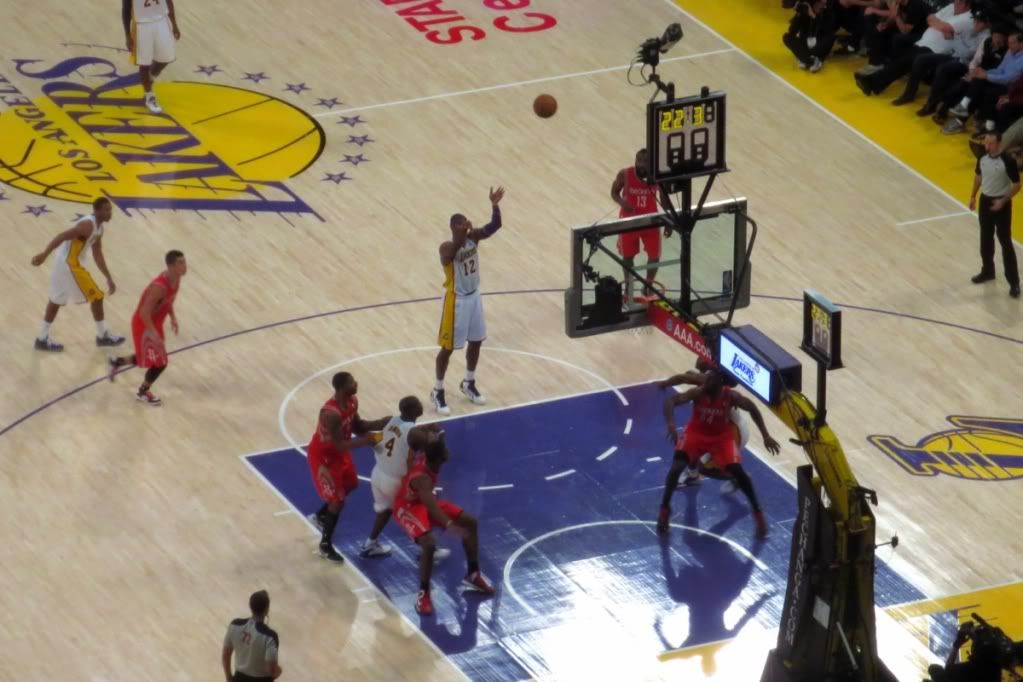 Well he did! (I think...)

Great job on getting tickets for this game Mikey!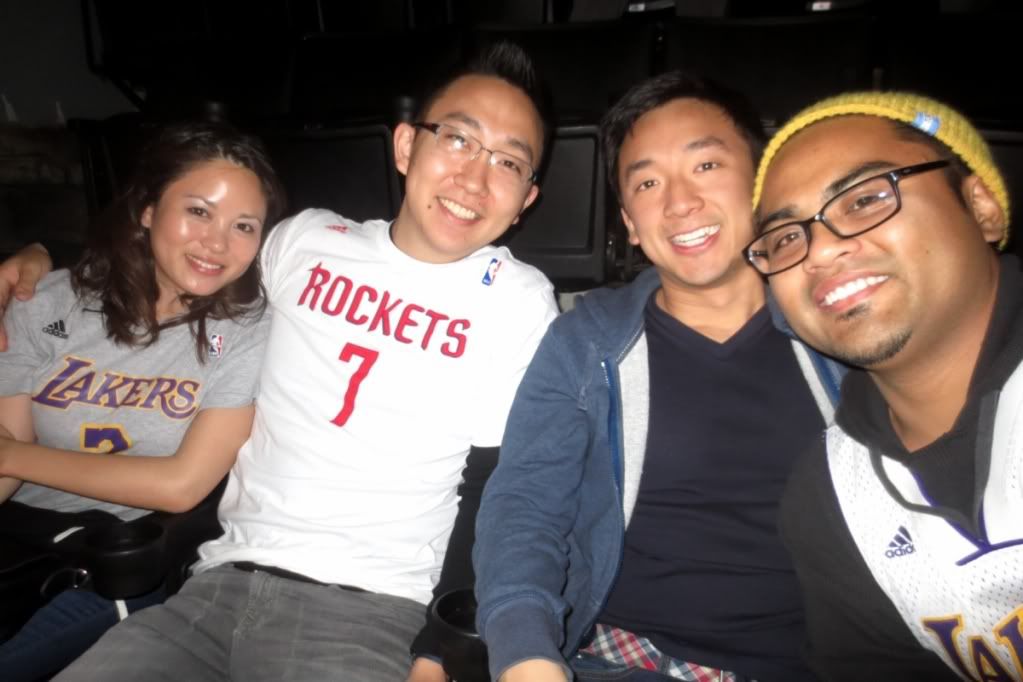 I can't believe you wore that shirt though...

And just across the way, I spy Chunky! Nice seats!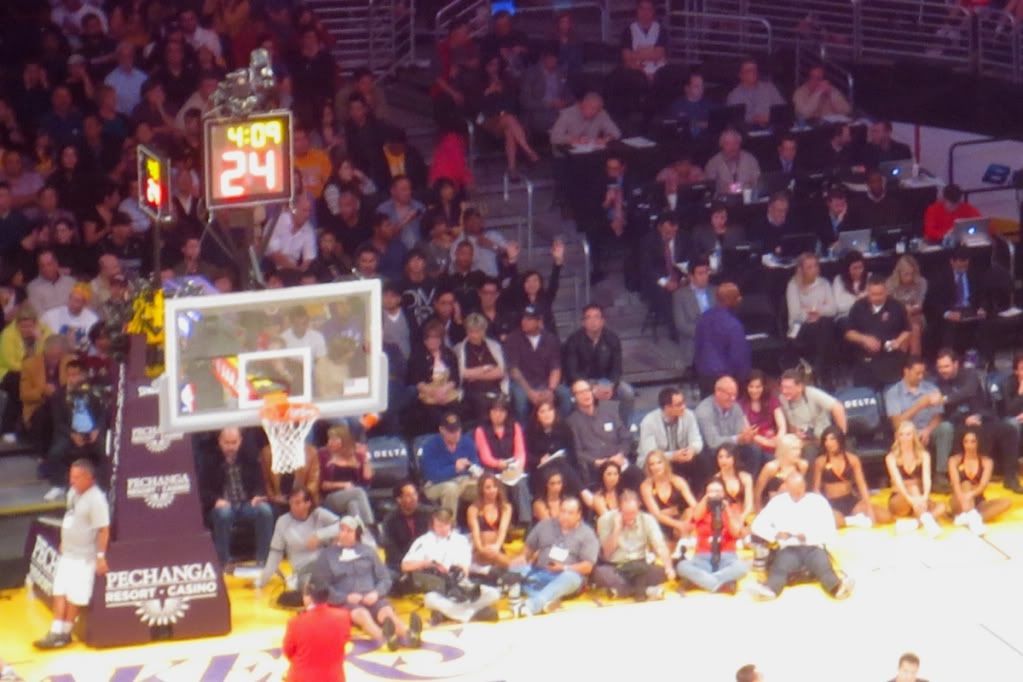 VICTORY CONFETTI!



I'm pretty sure we can kiss free tacos goodbye forever...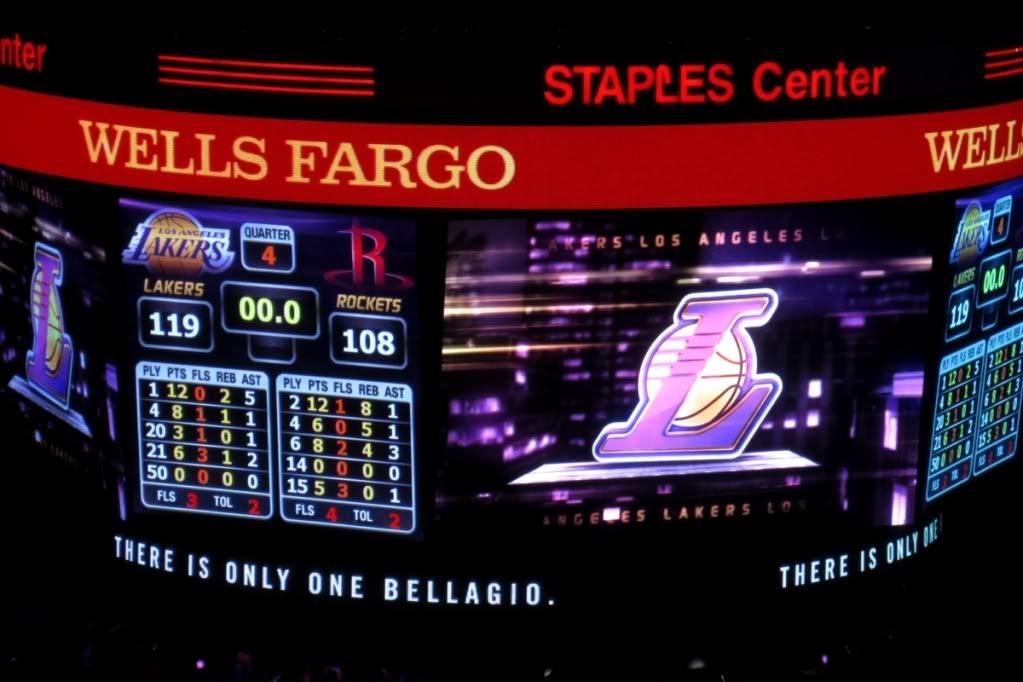 "I'm supporting my Asian brethren!"


Idiot. Support your Laker brethren.

SKY HOOK! #ThumbsUp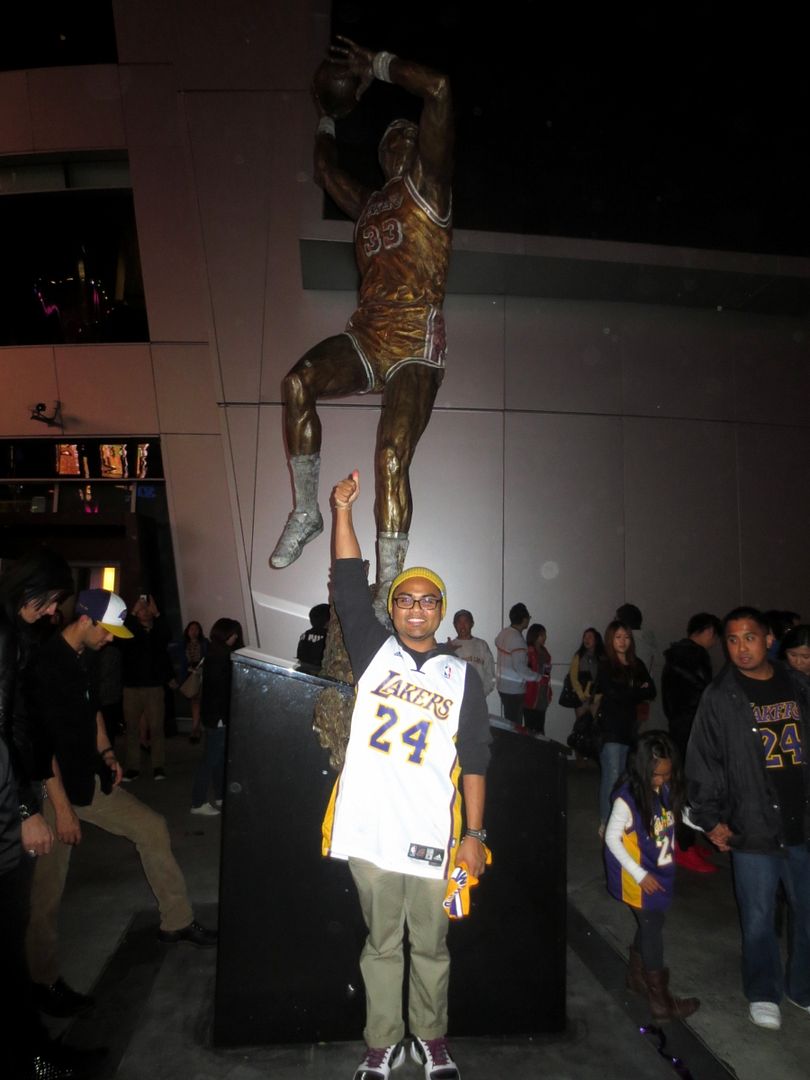 And Instagram shots of my ramen and jersey. Life is good.