Yeah.
Last one
for a while. Fur shuresies.
headed back up to gyu-kaku in pasadena to celebrate the anniversary of jomo's and james' births. why drive 50 minutes in traffic when we could walk to wood ranch? i guess because 80% of the guests were in the LA area and apparently we're too considerate for our own good. the yummy food at happy hour rates were also quite persuading.
iphone photo to kick things off.



getting people drunk on a sunday night is the status quo



first round of food
tuna volcano something or other



sesame beef of some type



fried calamari



buttahfish



made my way around the tables to see what the rest of the crew was up to



soo cuuute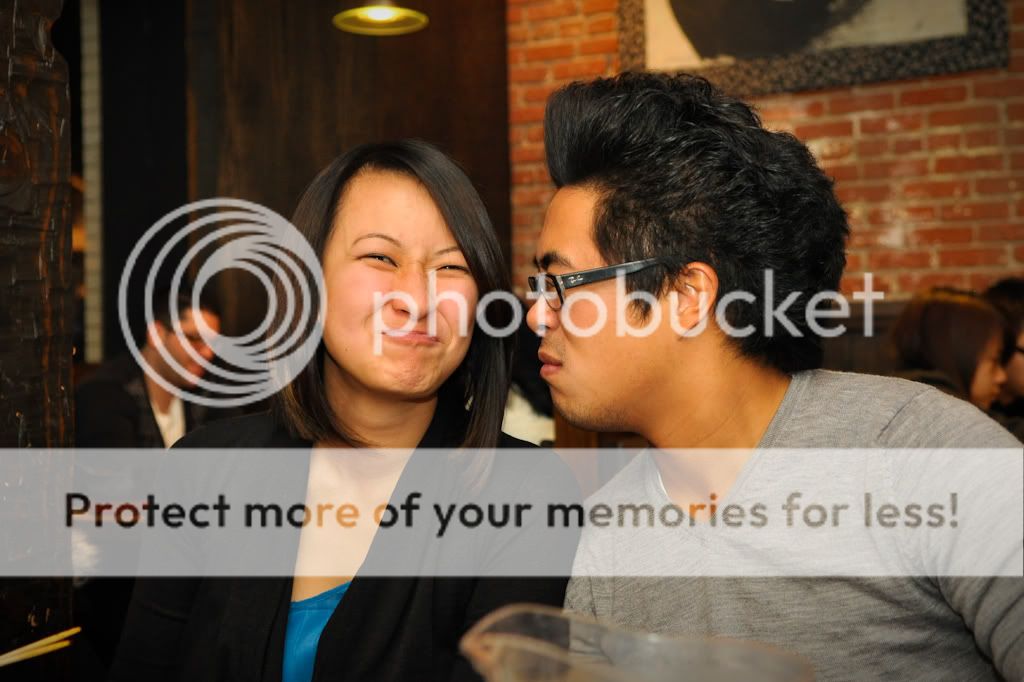 say hello to the latest member of the TOMS family. congrats evita!



moreno valley in full force



second round
newdoh



smashed rice



chicken nuggets?



birthday sake shot! (...spiked with grey goose...)



and for dessert...
s'mores



and black sesame ice cream


there was much more food overall, but i didn't shoot everything since it was devoured so quick

shorty what's the deal. money on the grill.



these bastards....



group pic!!!! couldn't decide in time on gangsta or happy pose.

that was fun...next time you guys are coming down to eat in anaheim though!