Who's thirsty?
Terrance Martin ft Kendrick Lamar & CyHi Da Prynce - Thirsty
'BASSH' because there's so much ASS.
(official flier)
Combined forces with Maggie and Yonten for the first set of birthdays for the year. James and I aren't the type to celebrate our birthdays, but we were riding Maggie's planning wave along with the success of
JAO
into 2011. The venue:
a place where everybody knows your name
. It's been a while since
the first Libertine's experience
, especially since we froze it out of the 2010 schedule. Time to bring it back. Not much has changed... except for the $25 all-you-can-drink deal. Tried my hardest to not black out, and I think I did pretty well!
Thank you all for coming out and celebrating! Hope you had as much fun as we did.
Prepartying at the hotel.
(HELL YES WE PREPARTIED BEFORE ALL-YOU-CAN-DRINK.)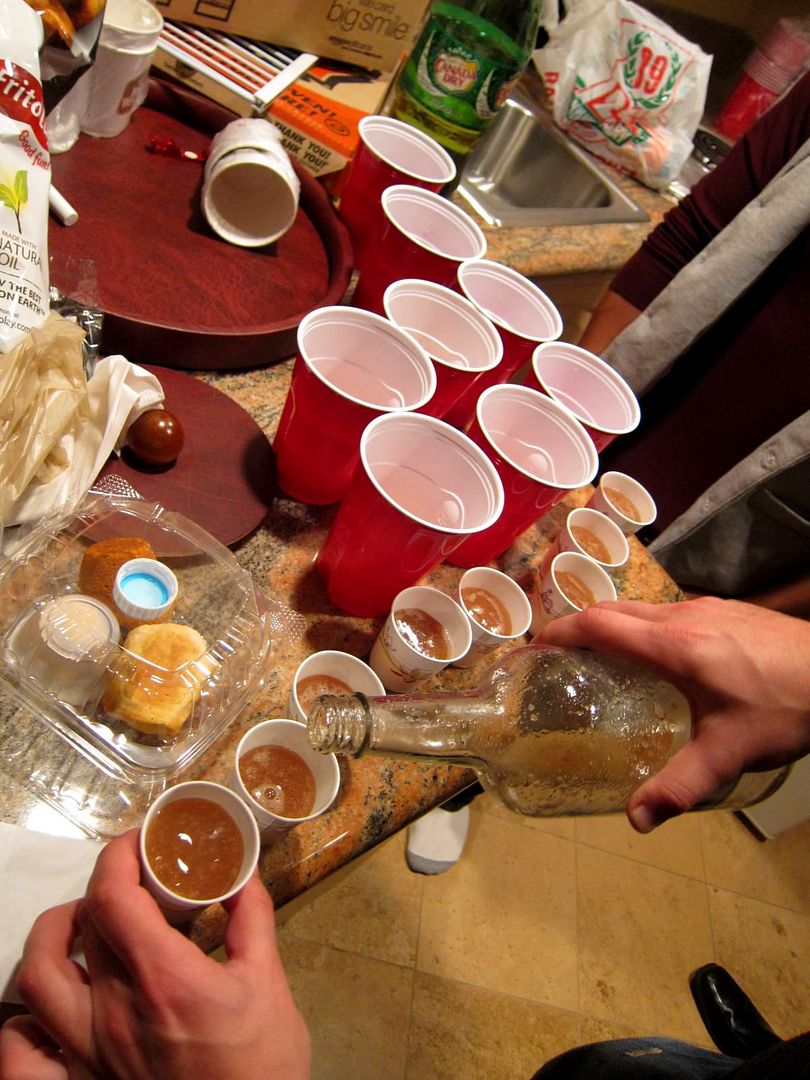 Gummies.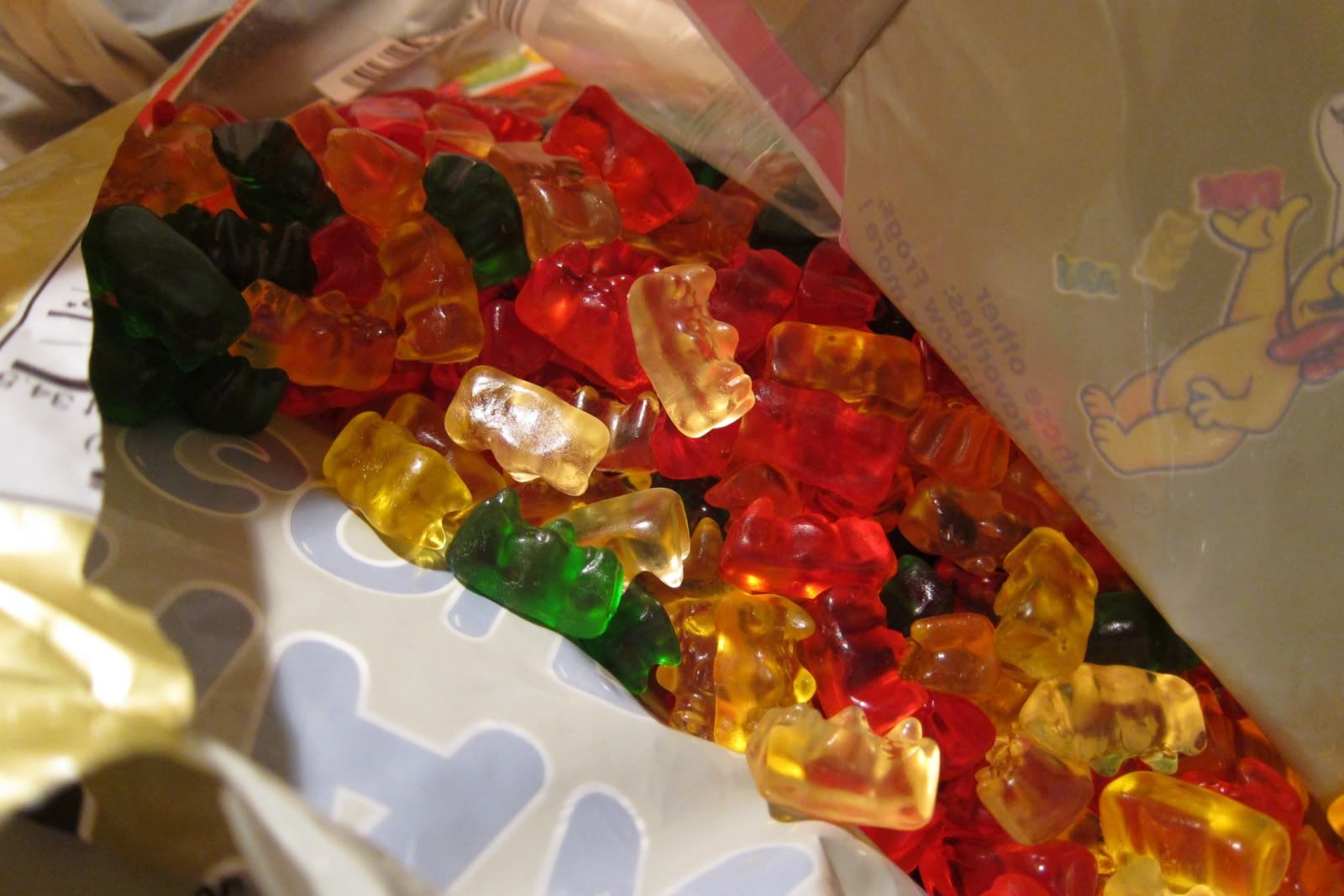 A-Team's here!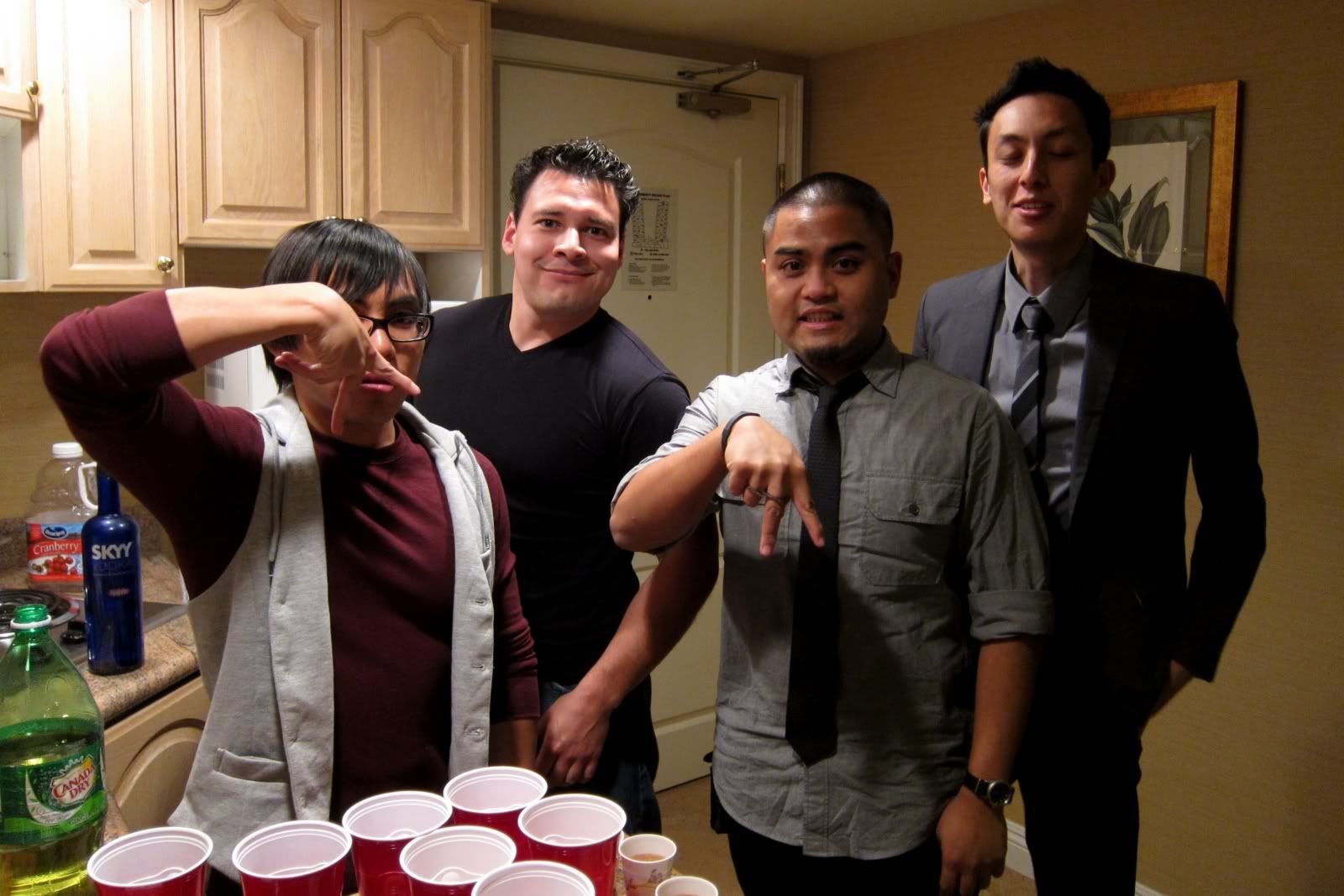 Birthday kids: me, Maggie, James.
(I'm so tall! Nice angle-age.)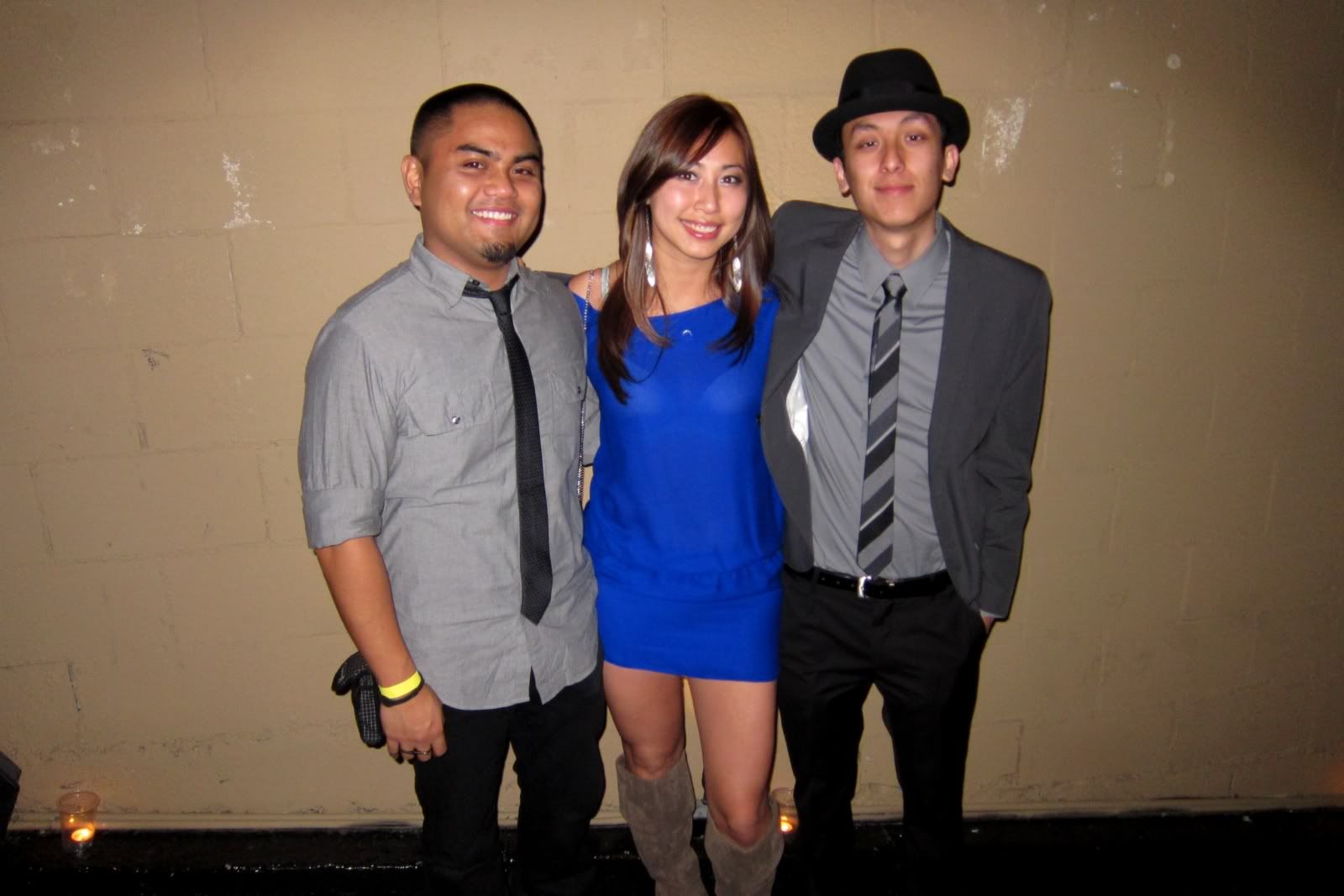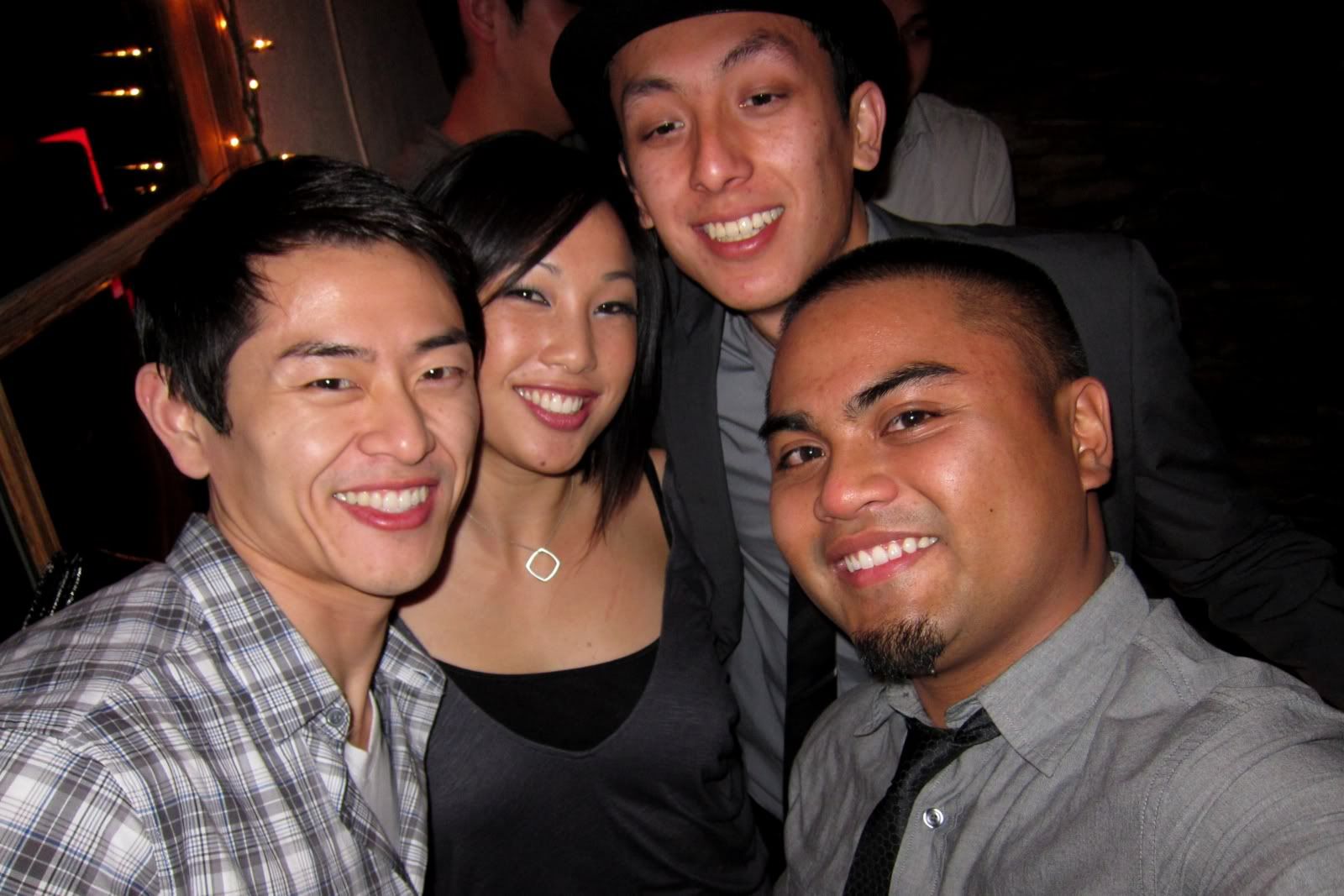 UCSD x CampSnoopY

L&O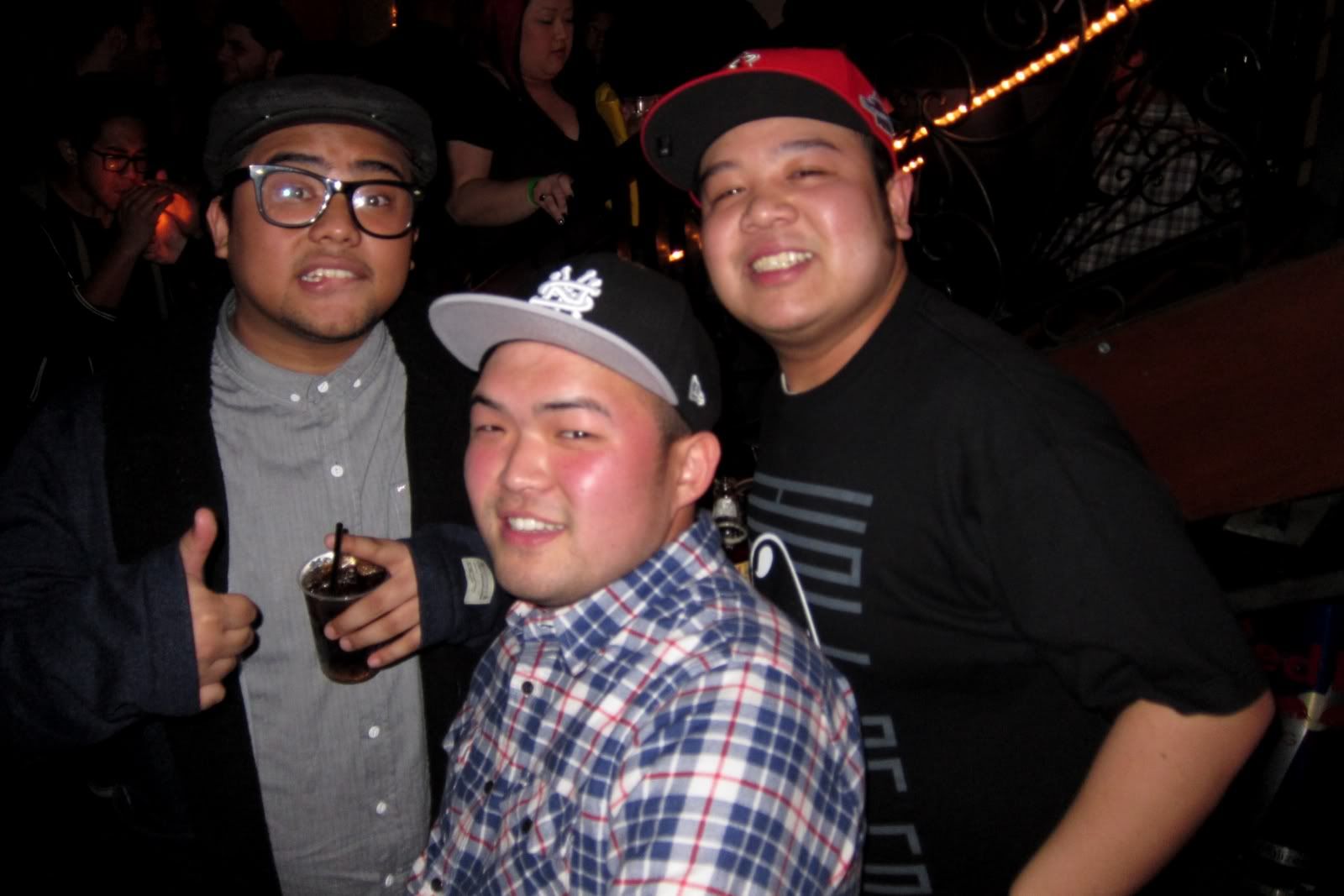 HKU kids.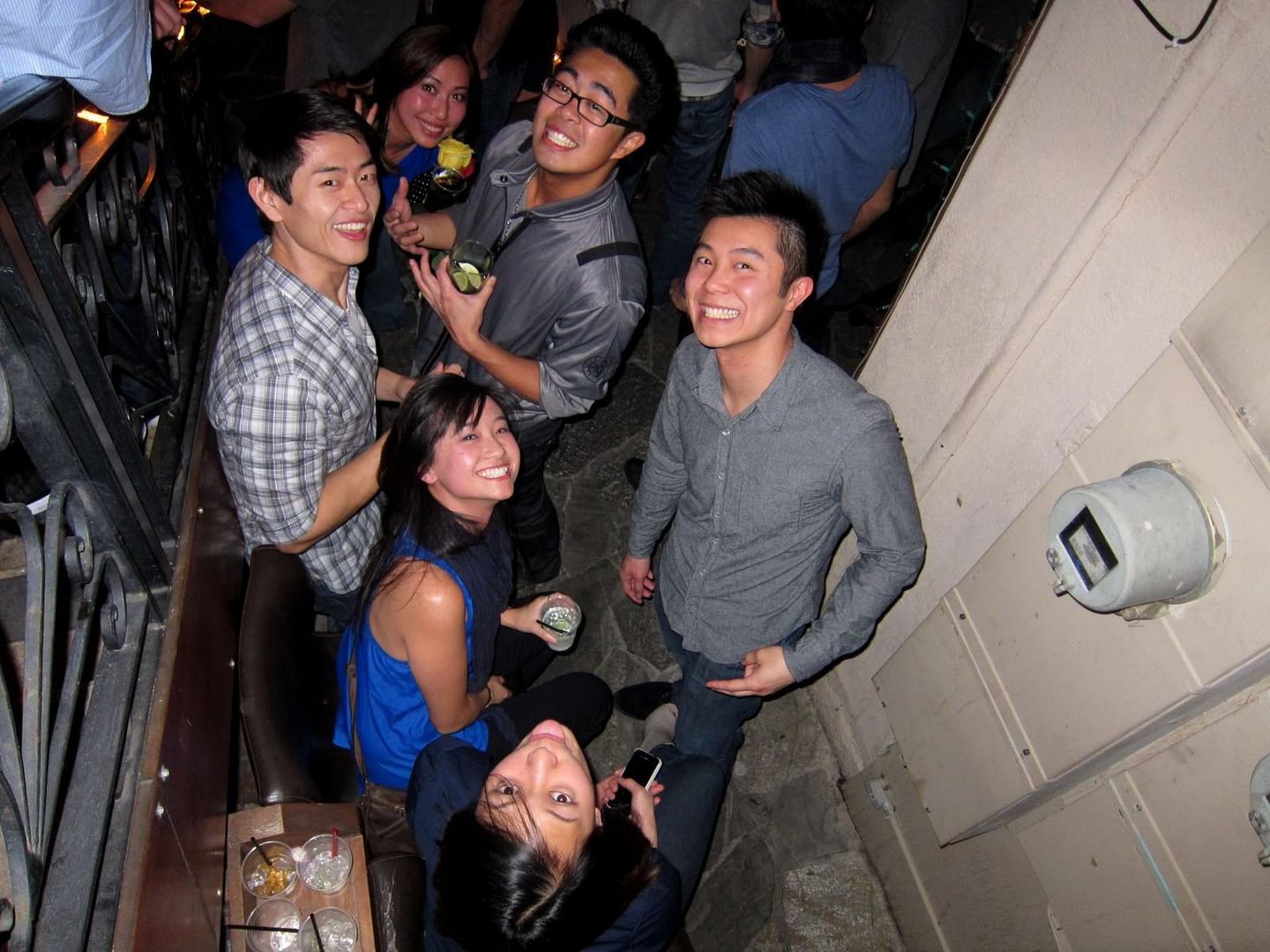 Birthday girl in the standard pose. She doesn't get more sober than this folks.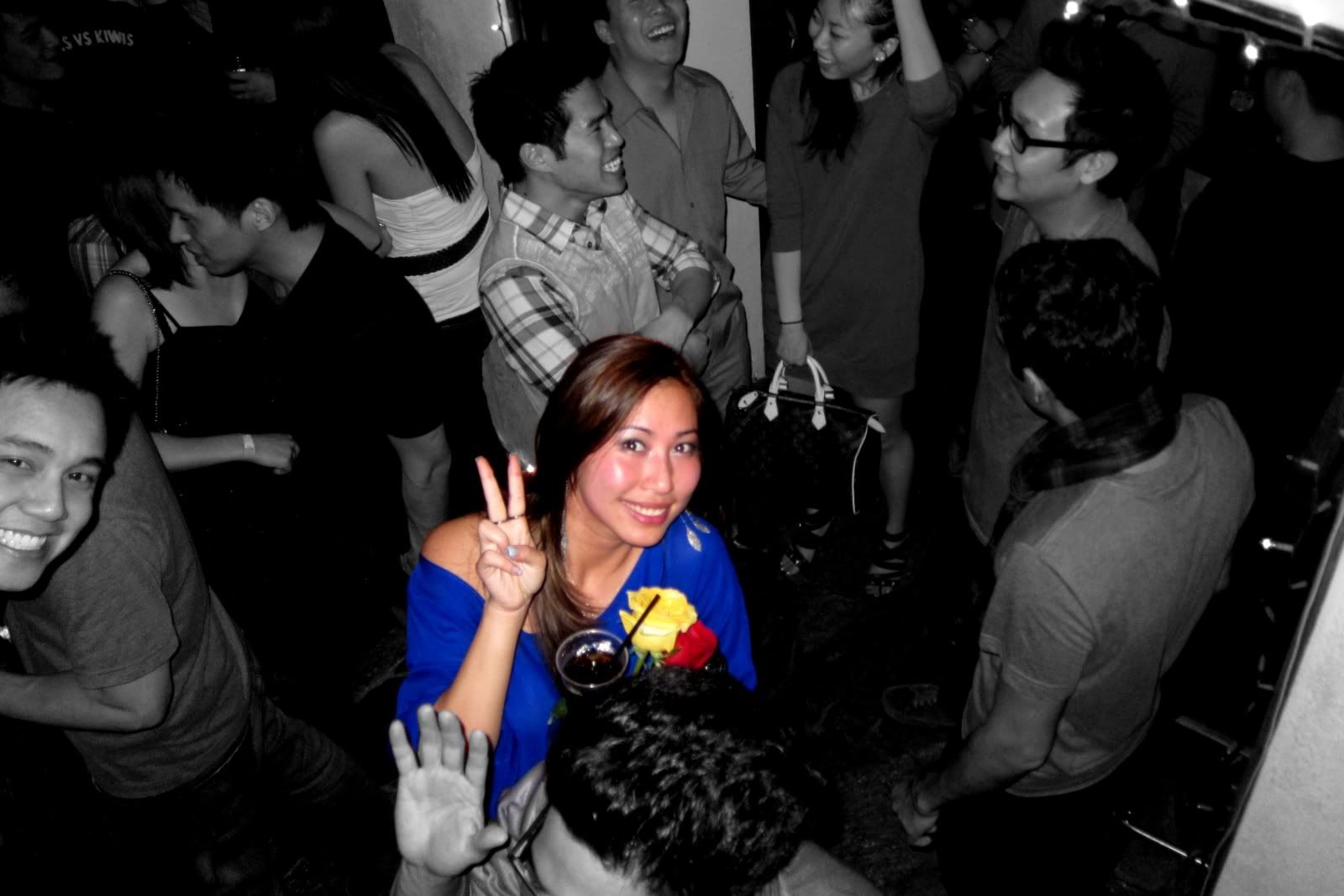 Newly-enageds.



A bunch of people I just met!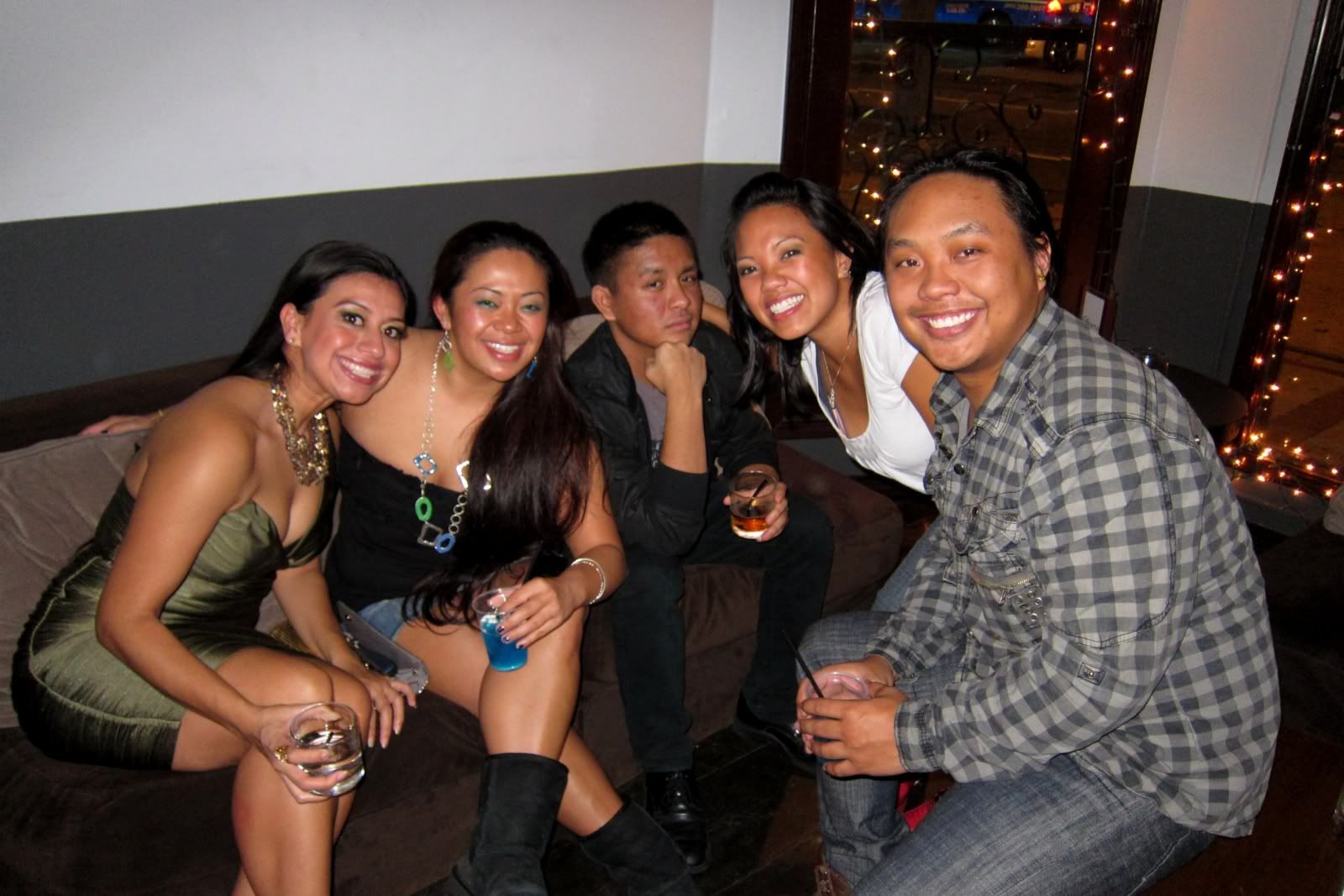 Awww 2/3rds of my Angels from work.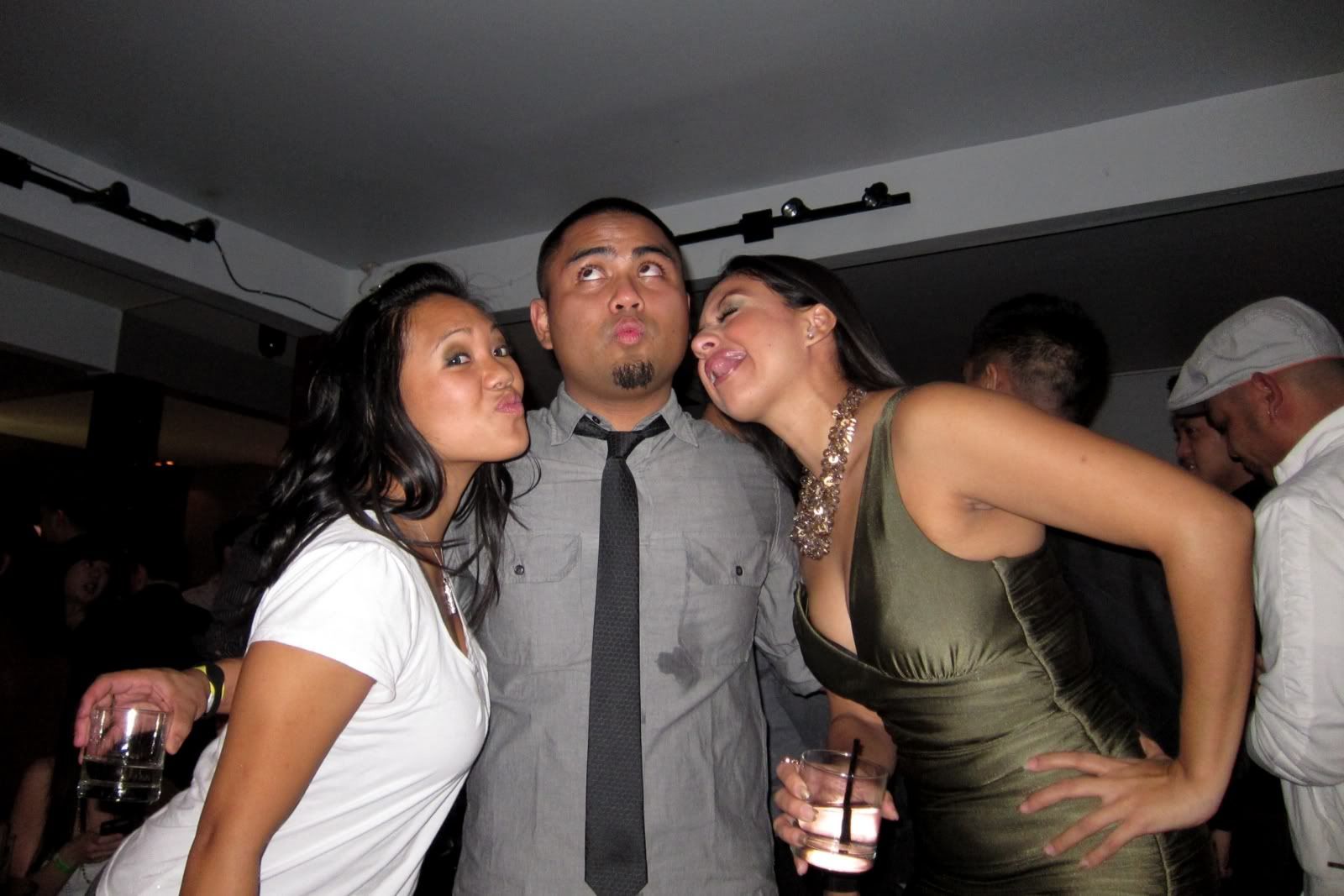 I spy...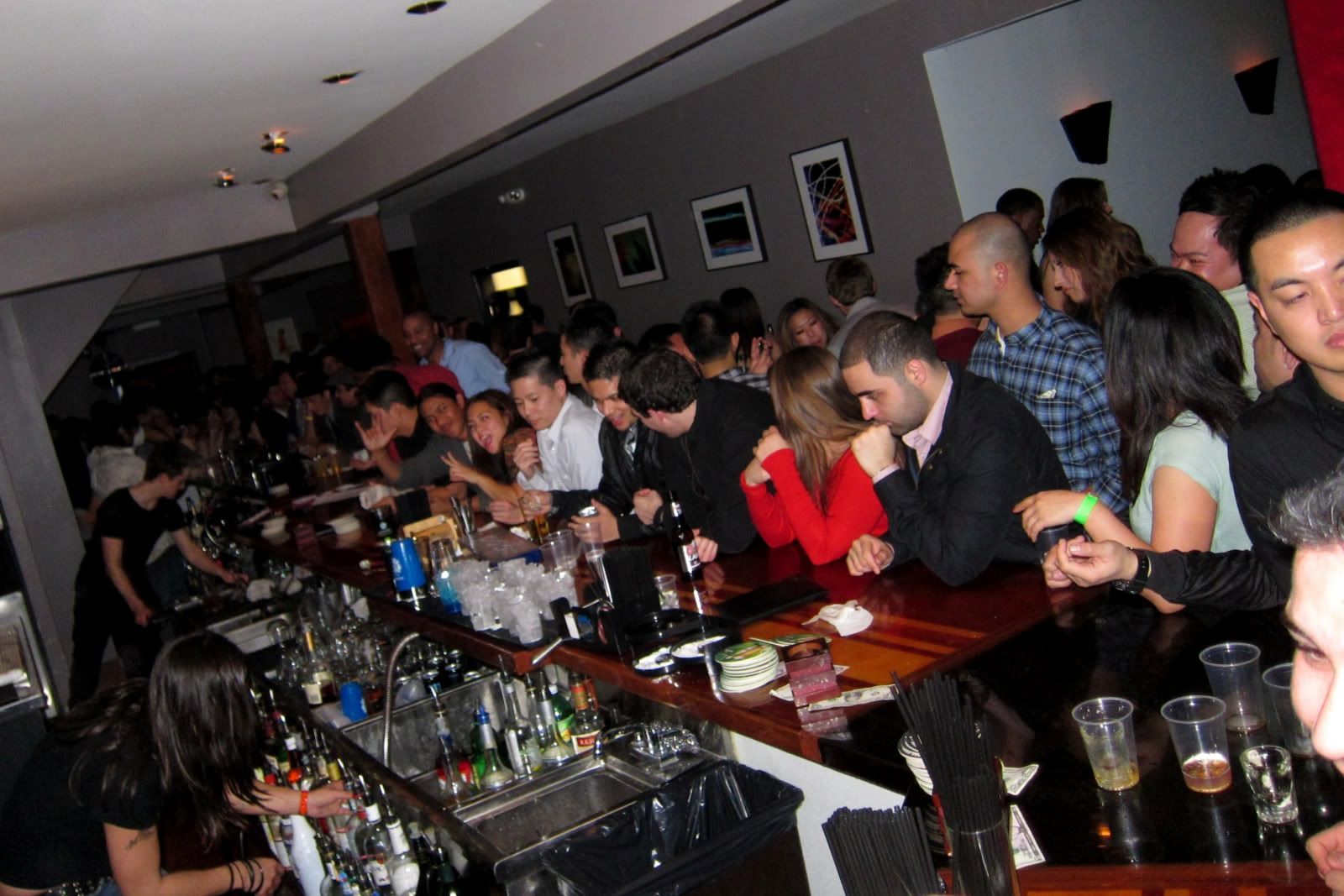 Chun-Lee



Ah there you are Jimmy.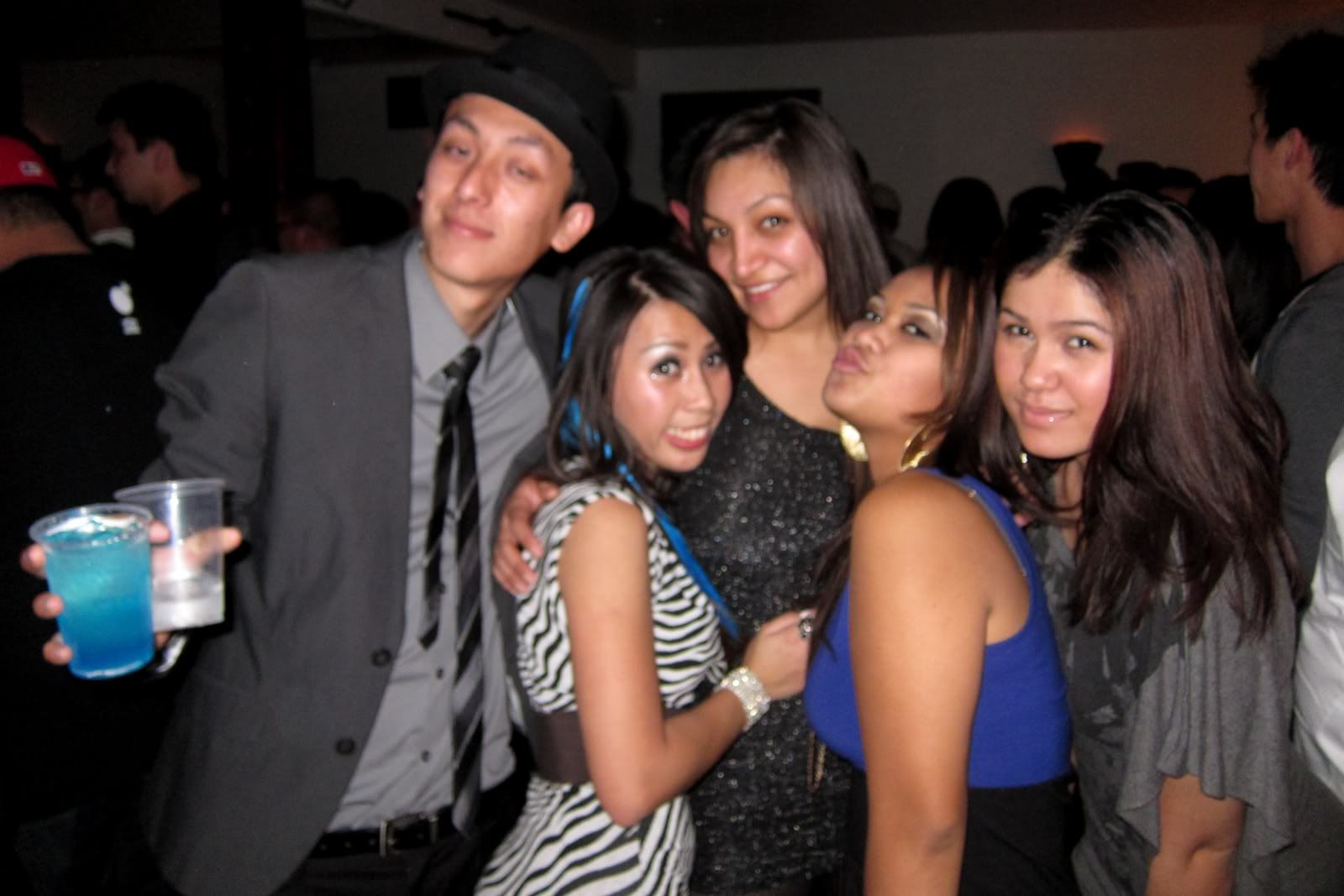 Double- and triple-fisting.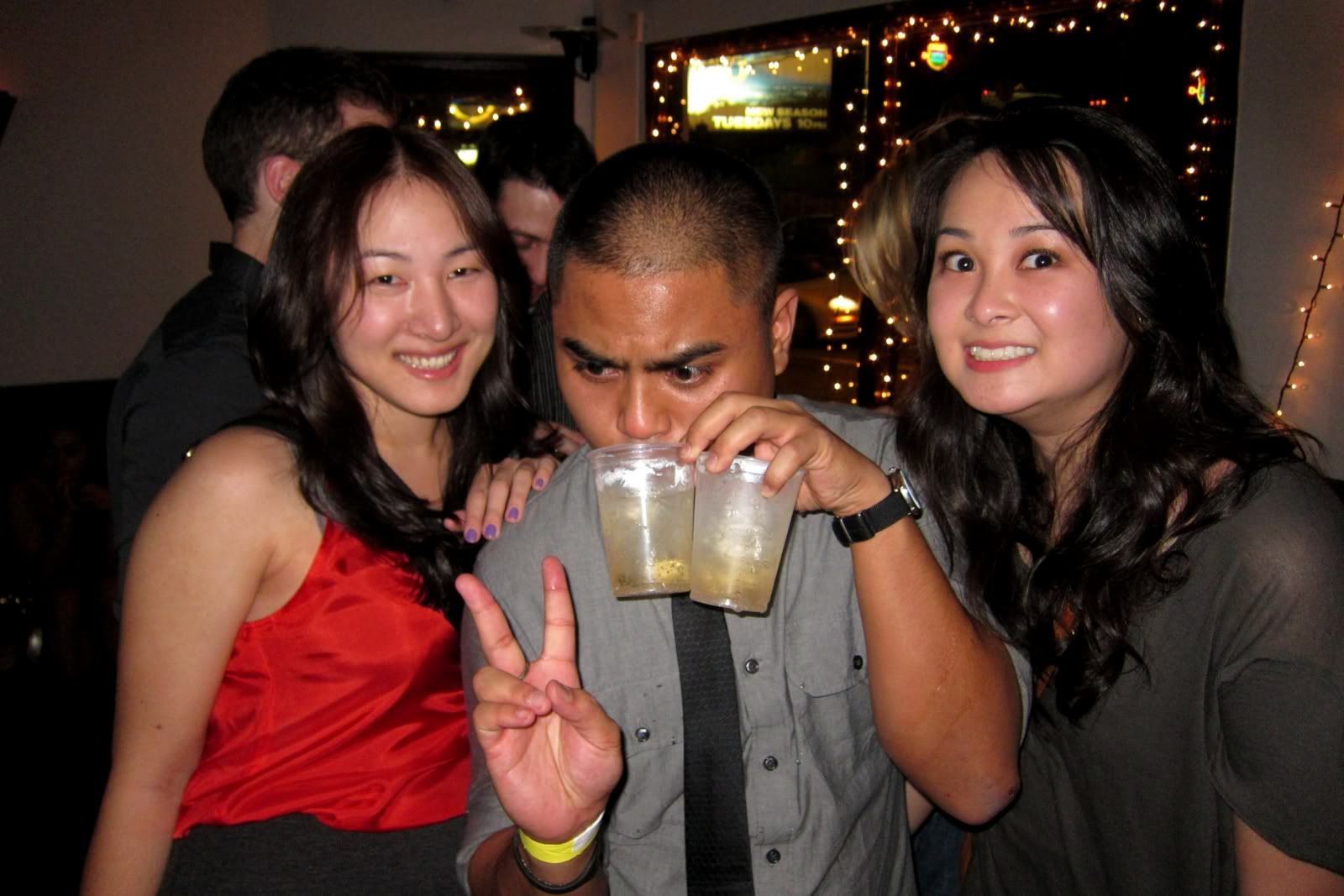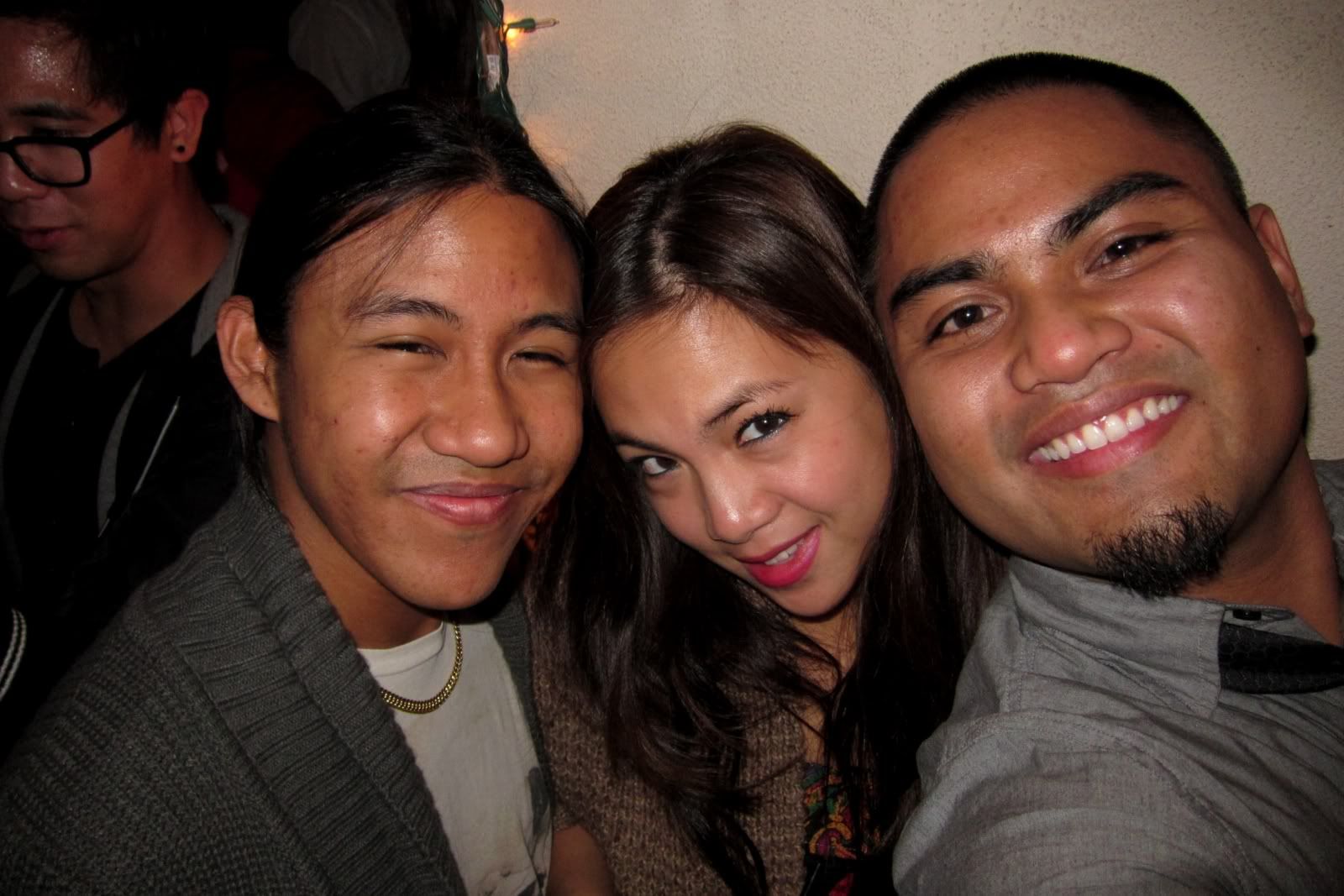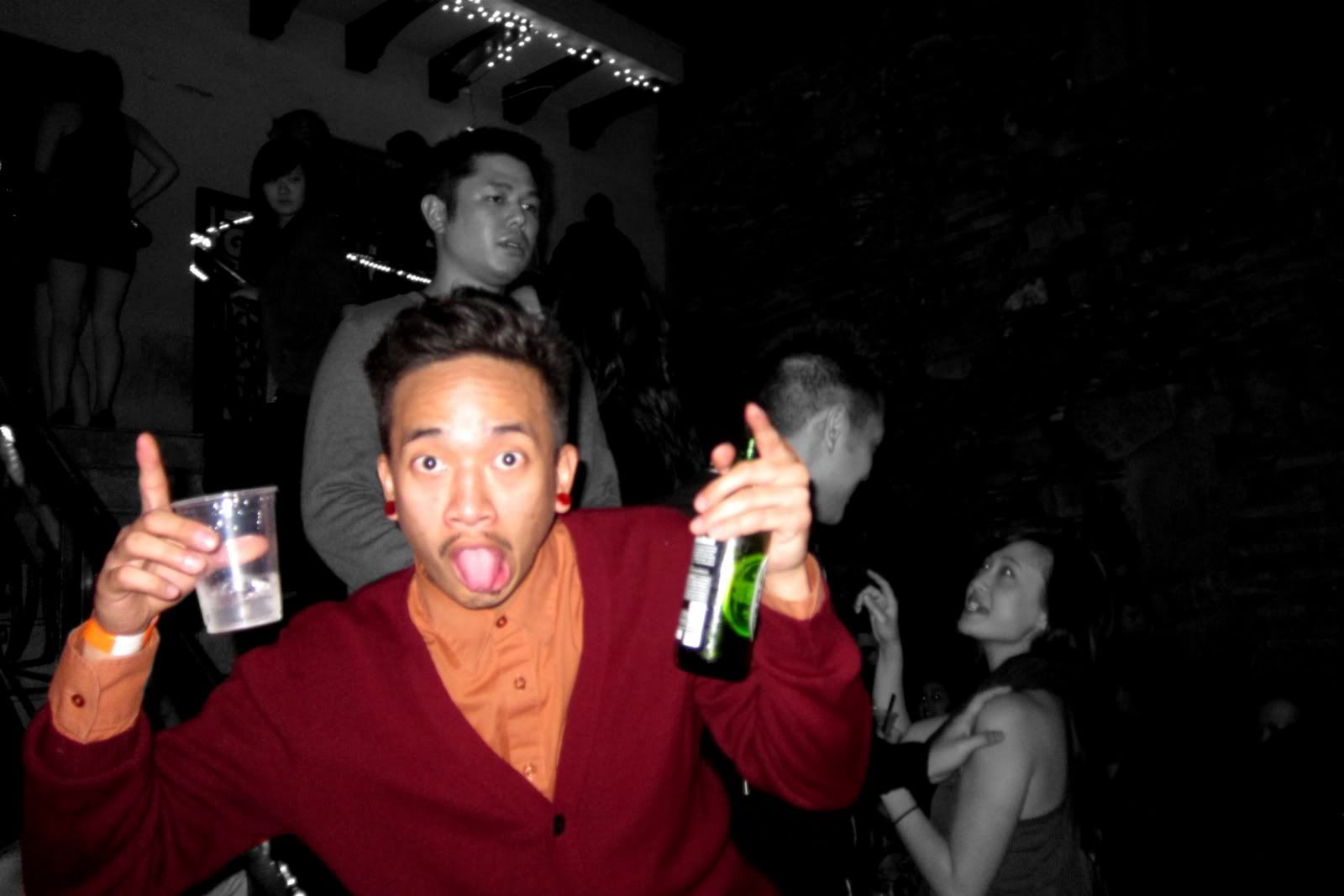 Tengsta. Been a while since you've been on the blog!



It only gets worse from here...
(Who knows what I'm saying??)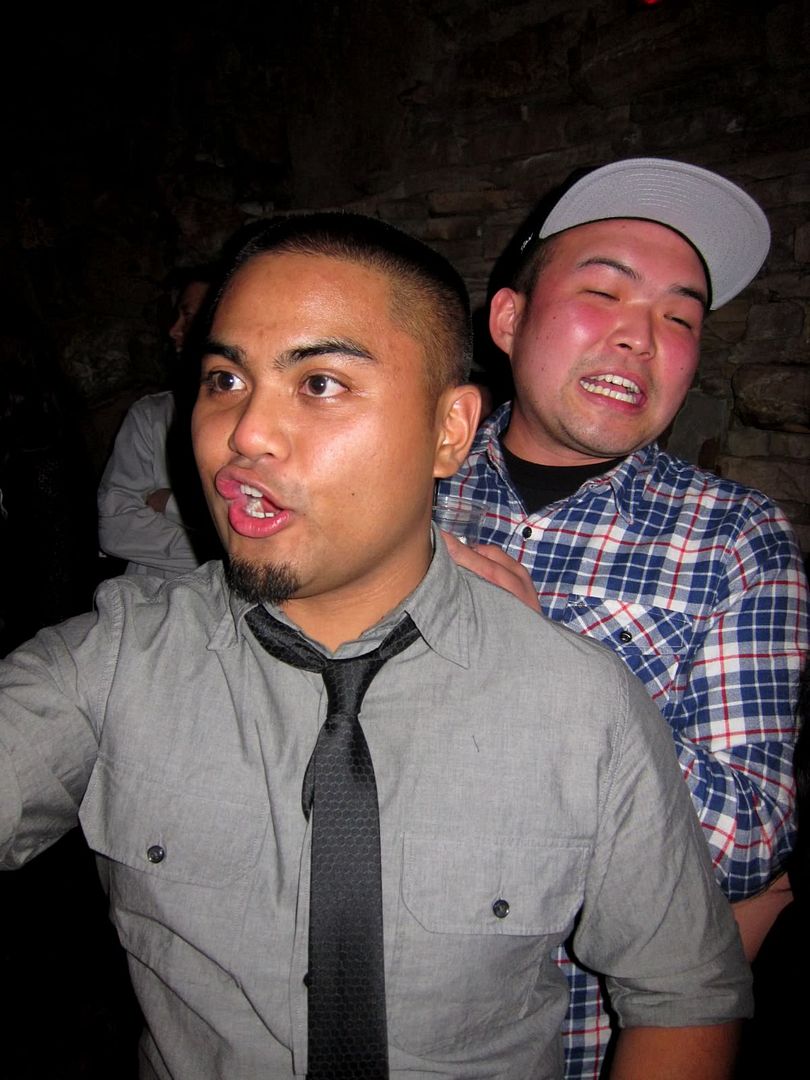 New BFFs.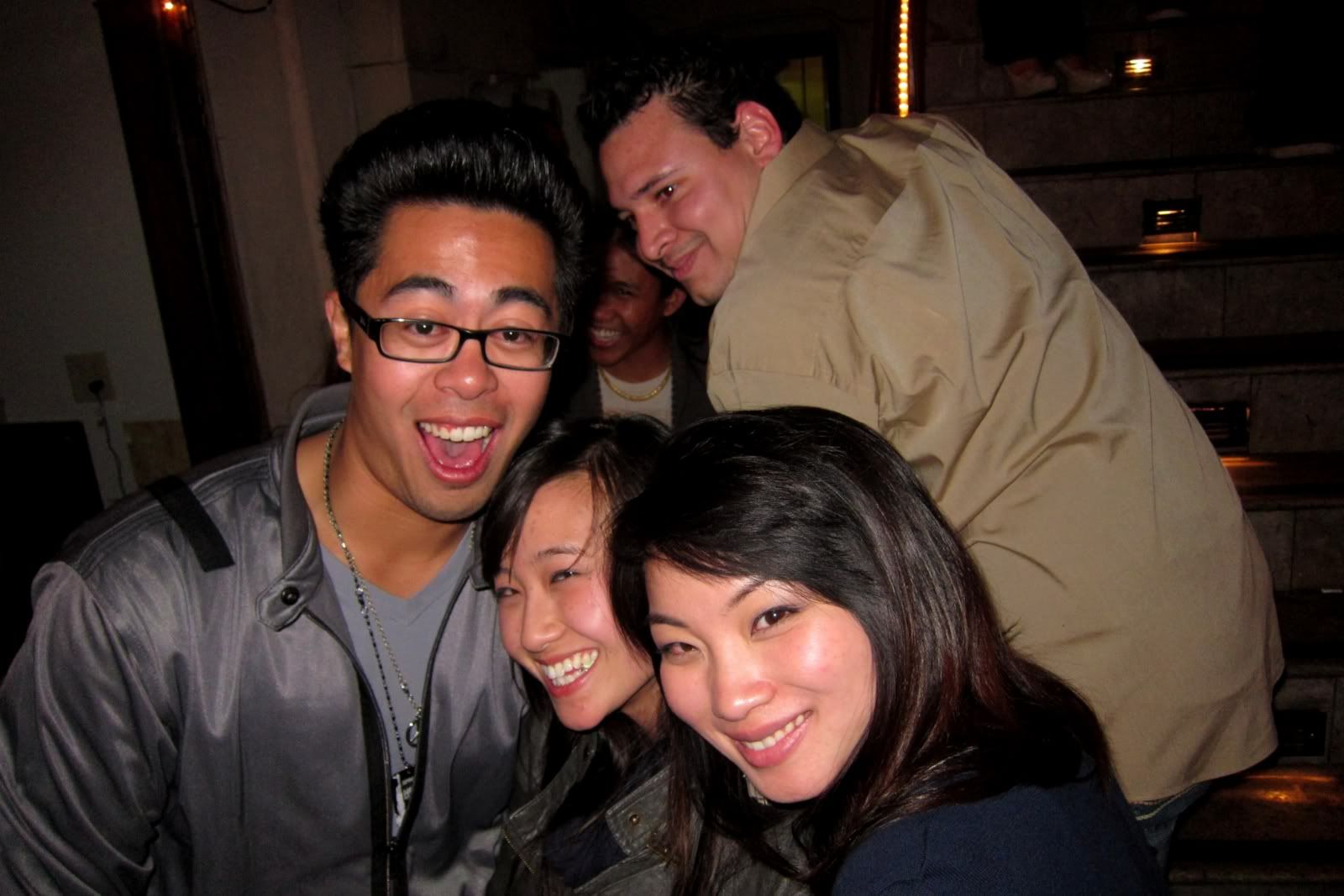 West Co. Crew(?)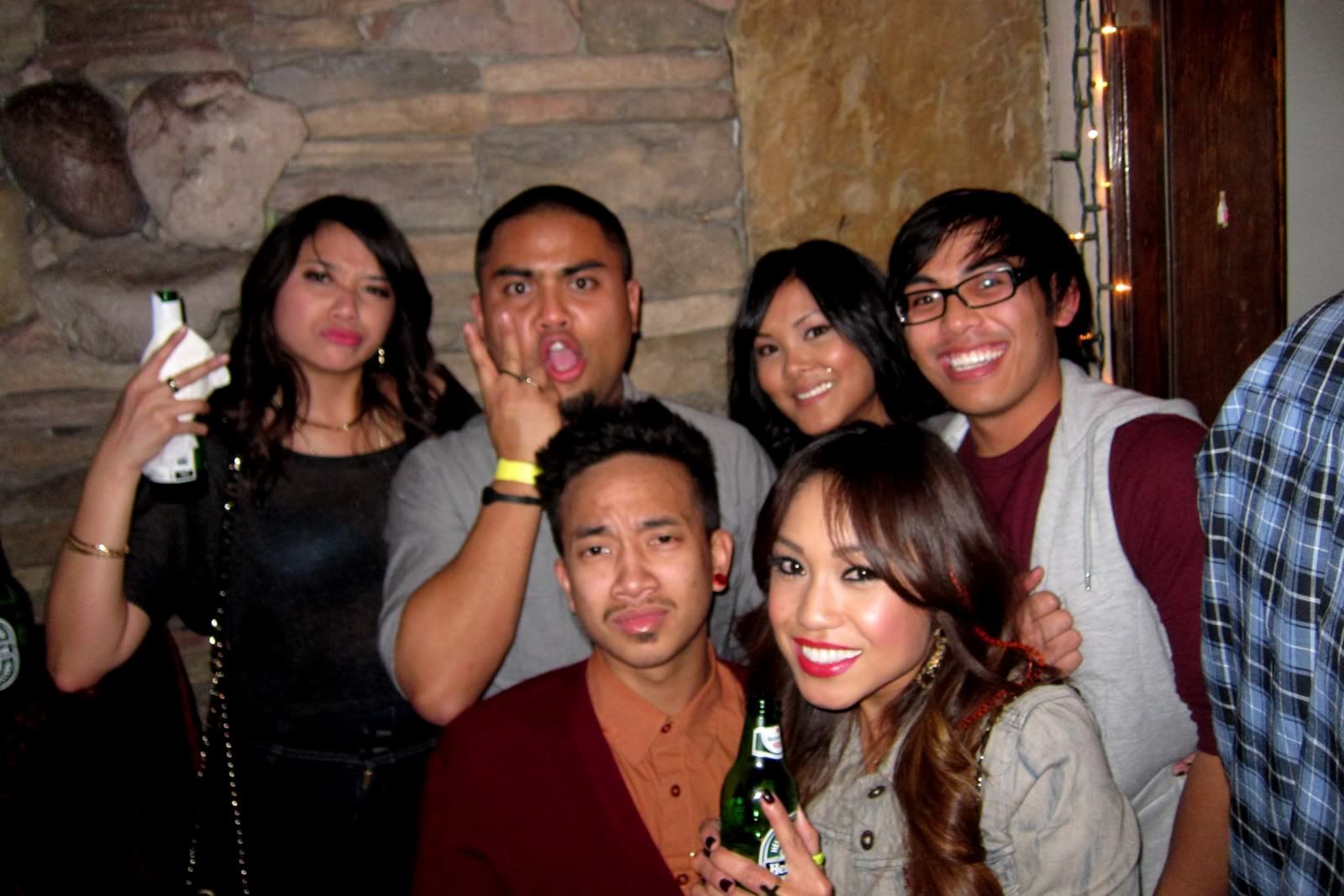 Love you too cuh!



(Prior to leaving the house...)
Me:

are you gonna bring your camera tonight?


B-Mo:

umm... I actually wanna have fun tonight...


And he did... Yay!



Heart to heart with my hoodrat?



Not sure what's going on here either...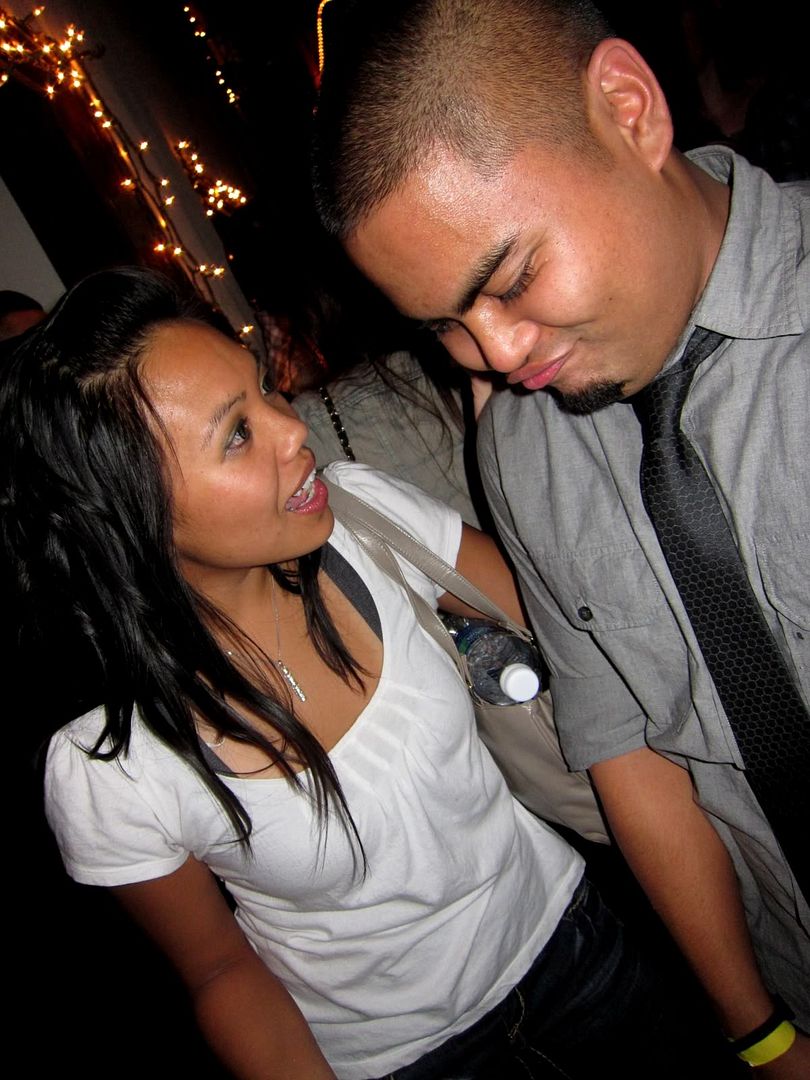 Nice...





NICE!!


(I look like a cartoon...)



My babies! Literally.
(Literally as in their ages, not that they're my children...)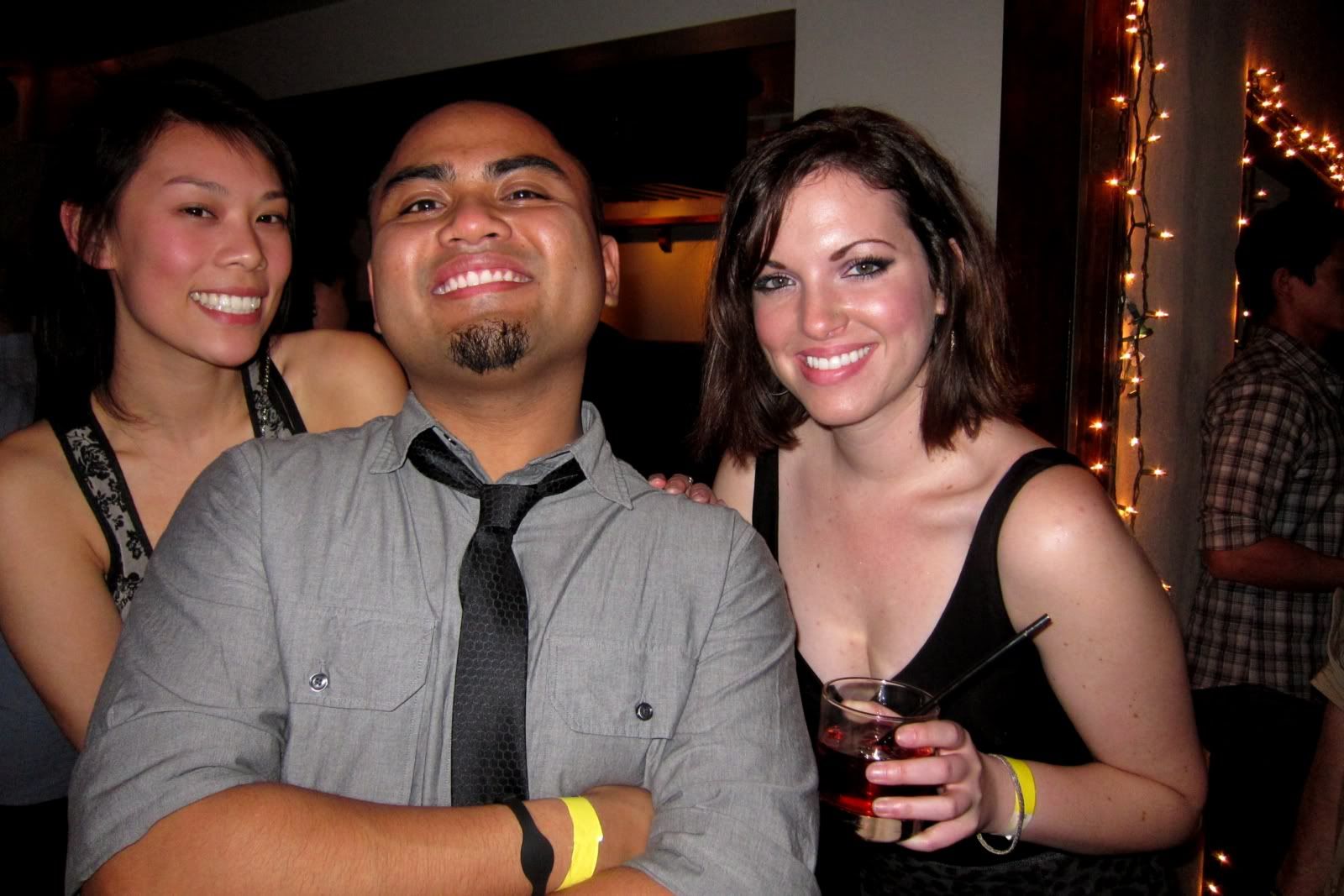 We took this pic last year!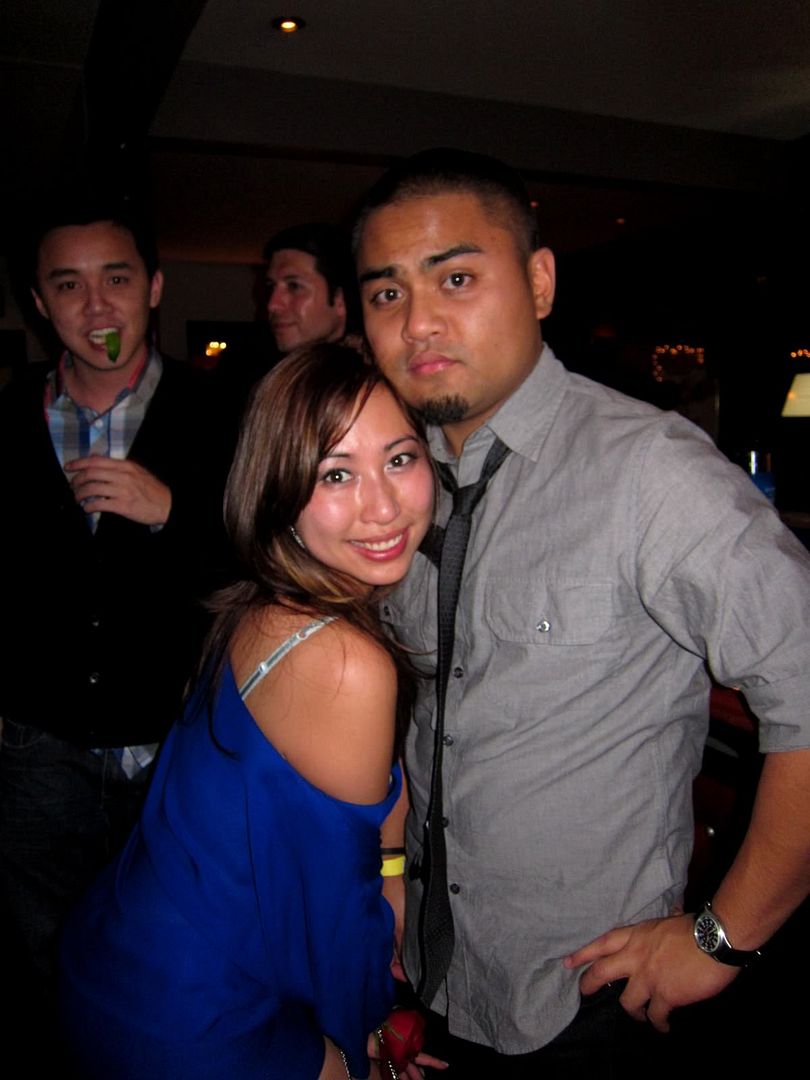 Biters.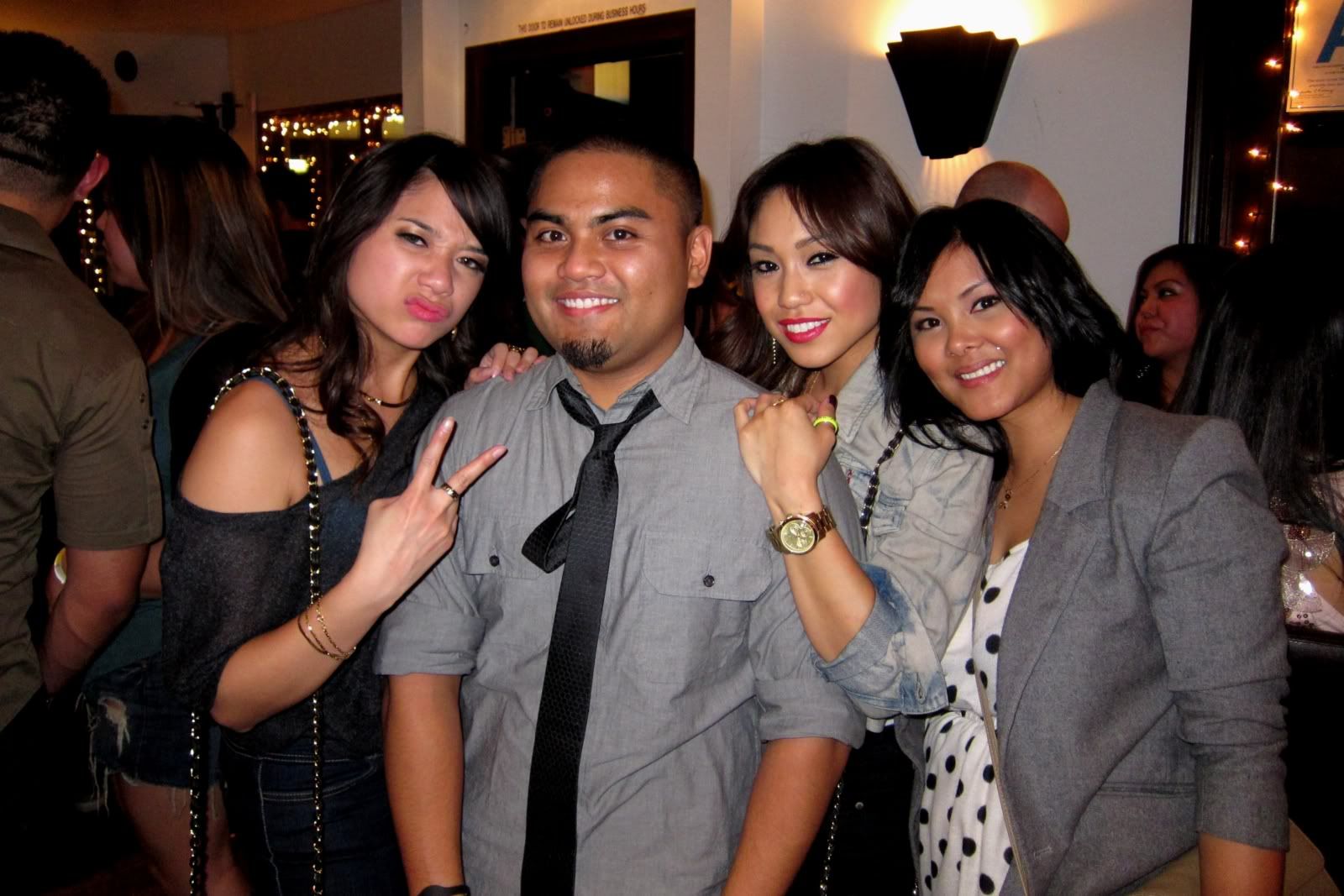 CHOMP!
(James you look so gone mang.)



Ah, finally a good one Jimmy.



Facial expressions FTW.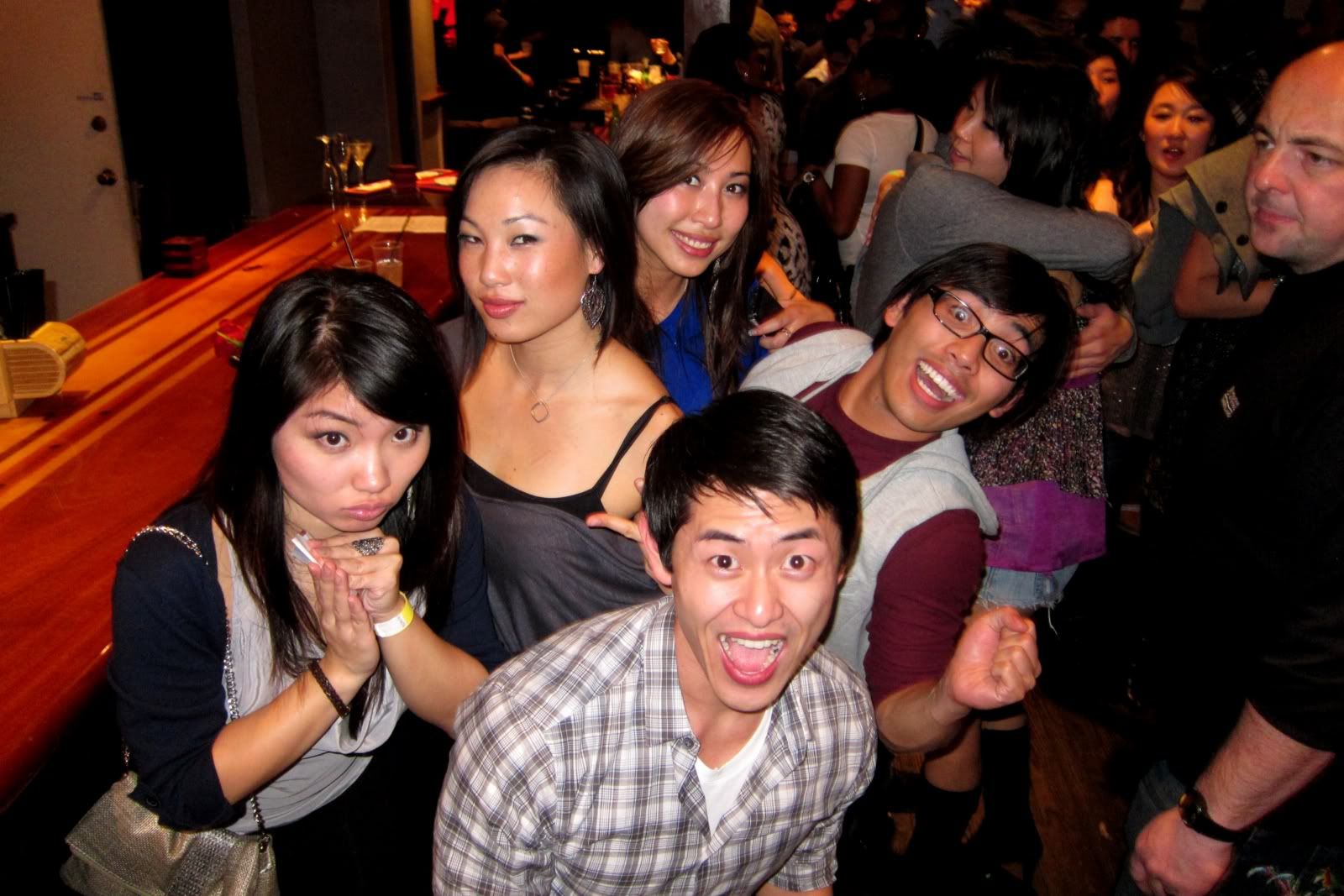 Mobbin' da streets of Sunset.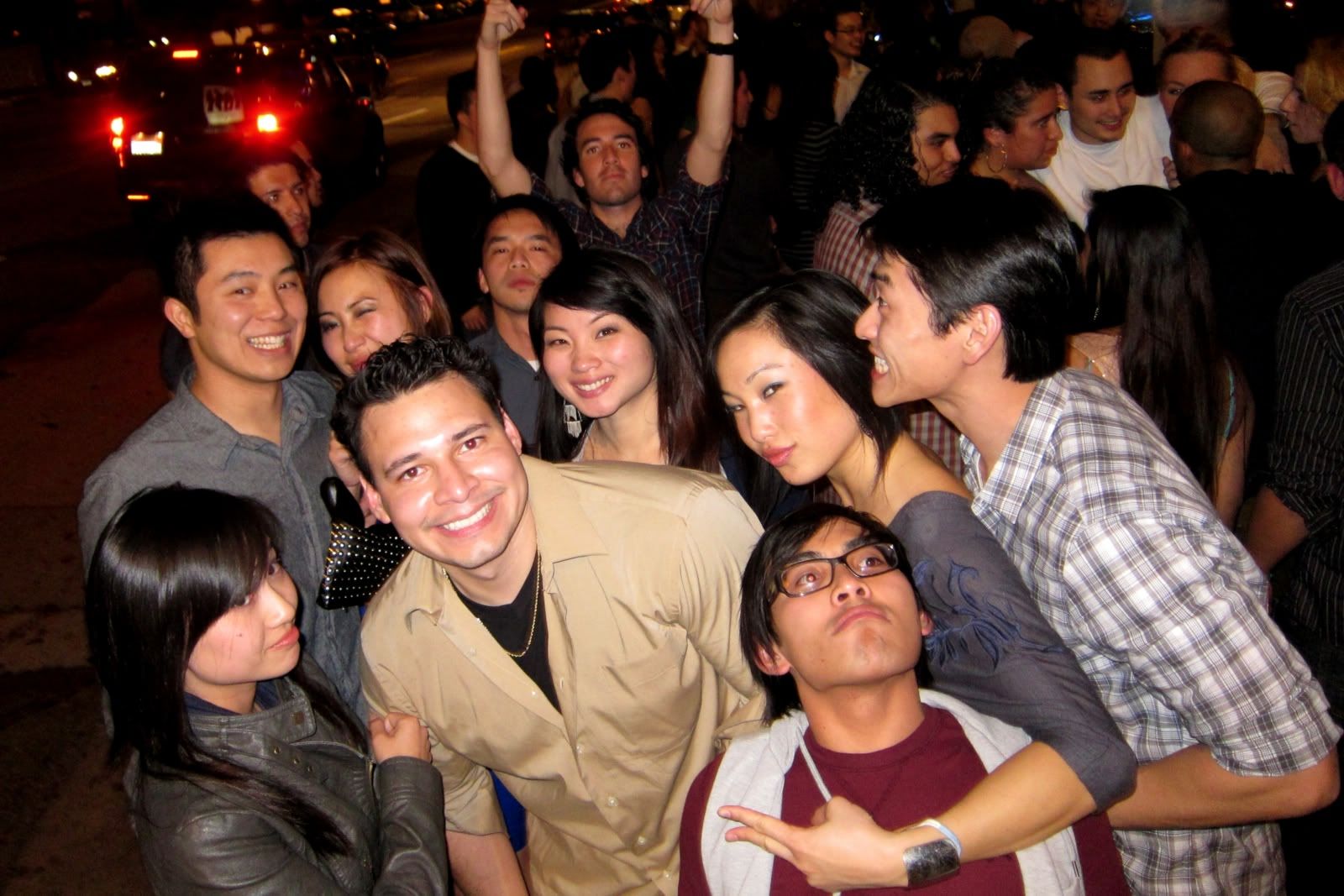 My ninjas.



Whip it Iris!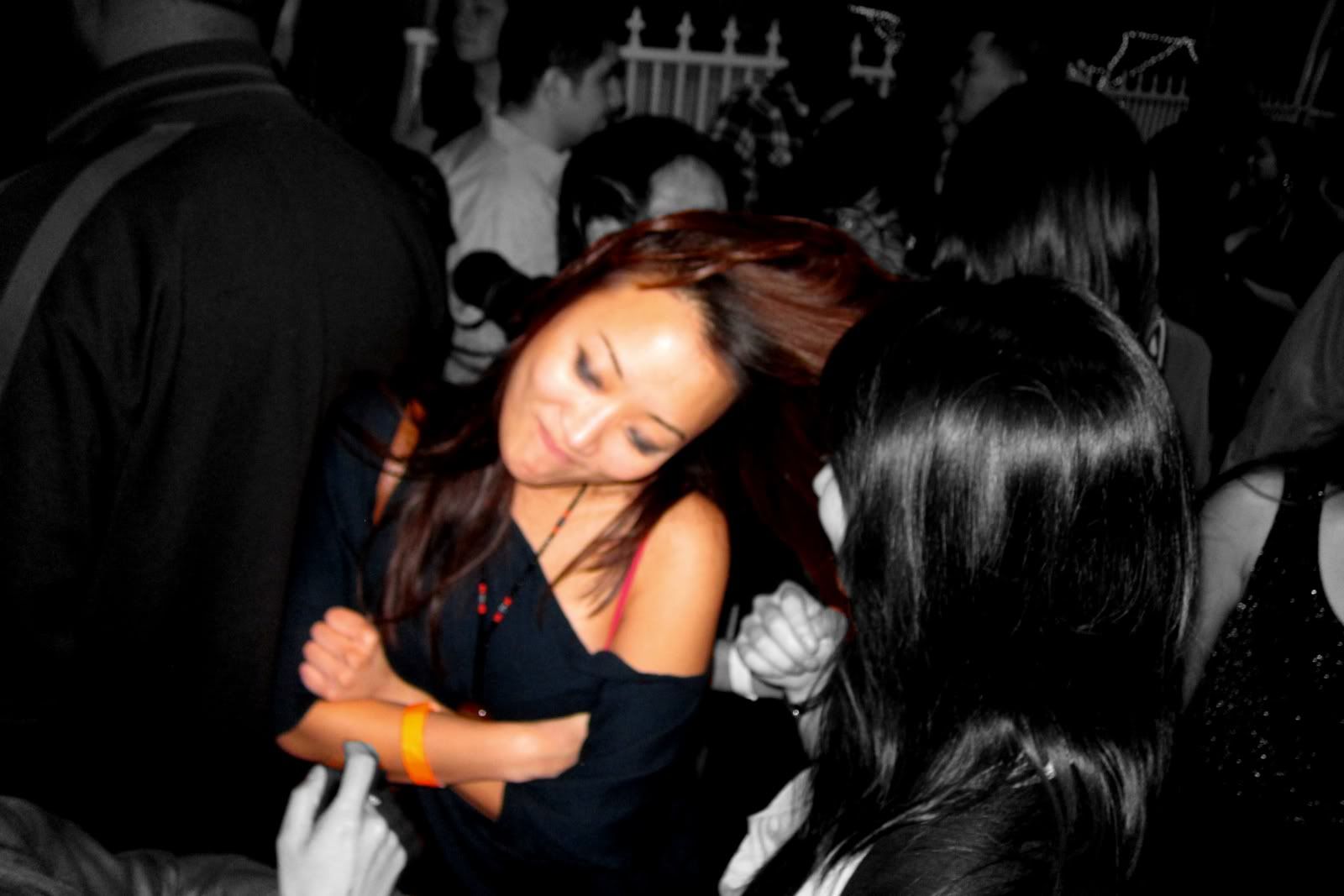 The height differentials in this picture are pretty weird...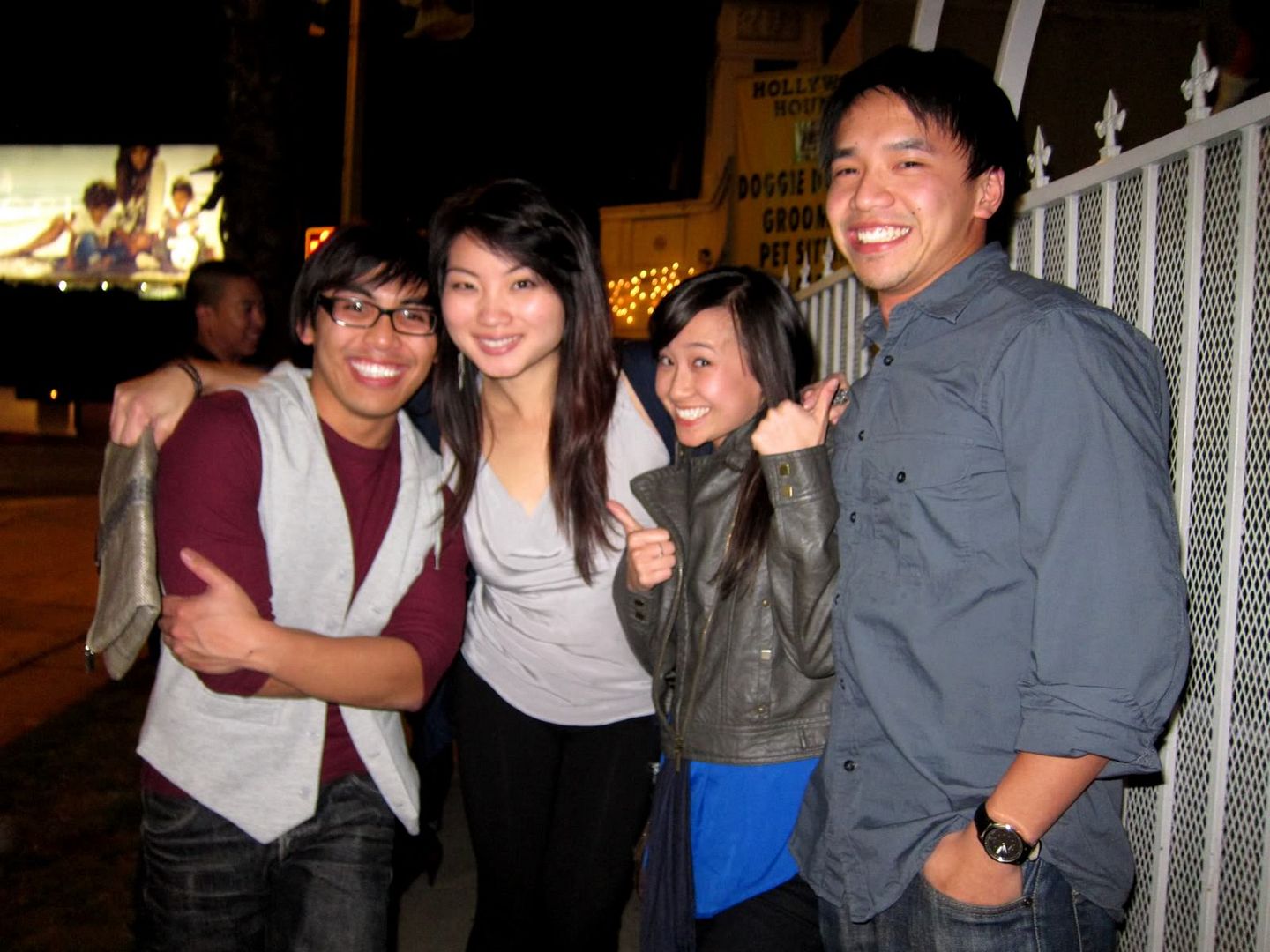 Pinches Tacos. Creepers all over.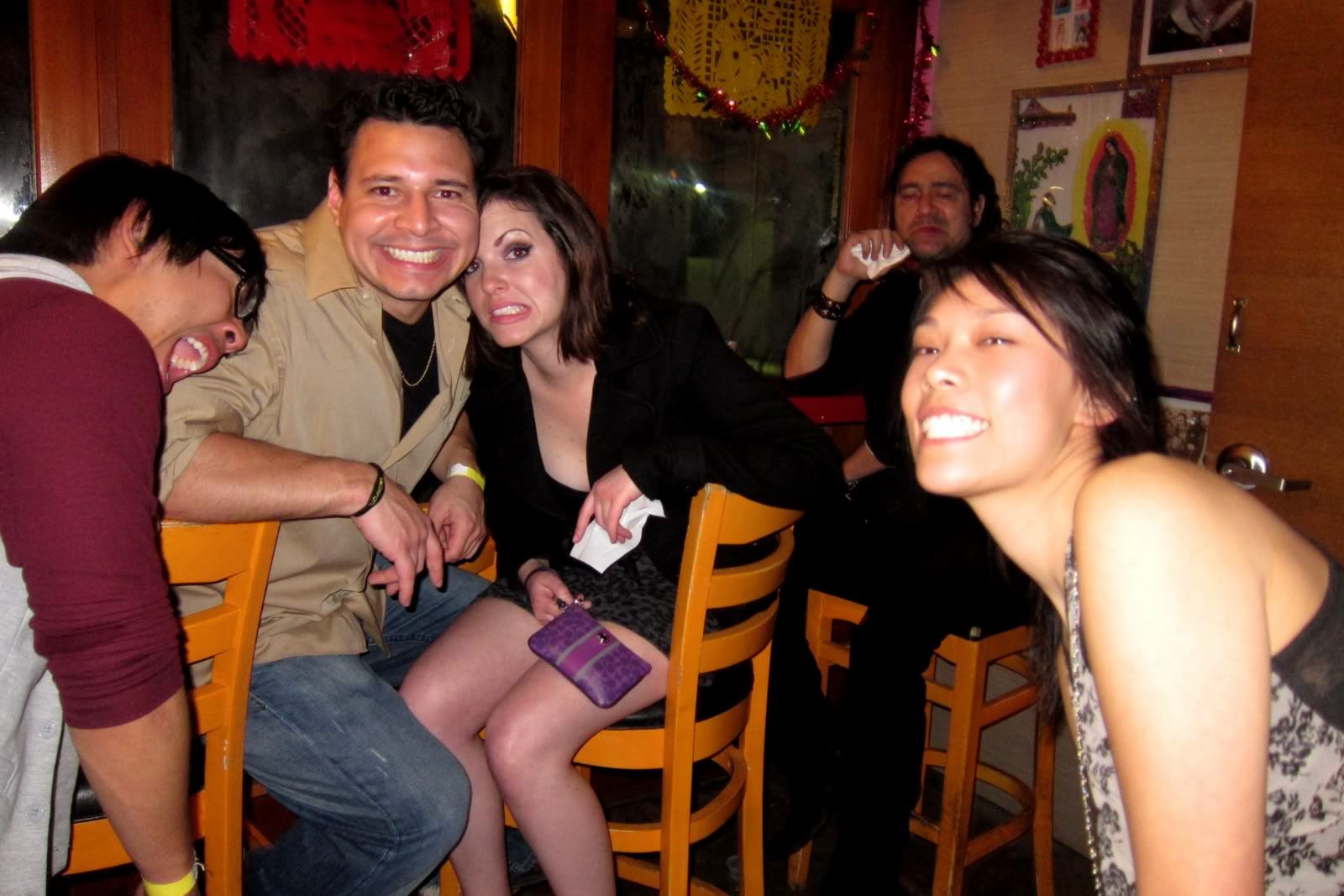 BONUS
The next morning those who stayed at the hotel got IHOP.
Proper morning-after attire: boxers and fedora x PJ pants and heels.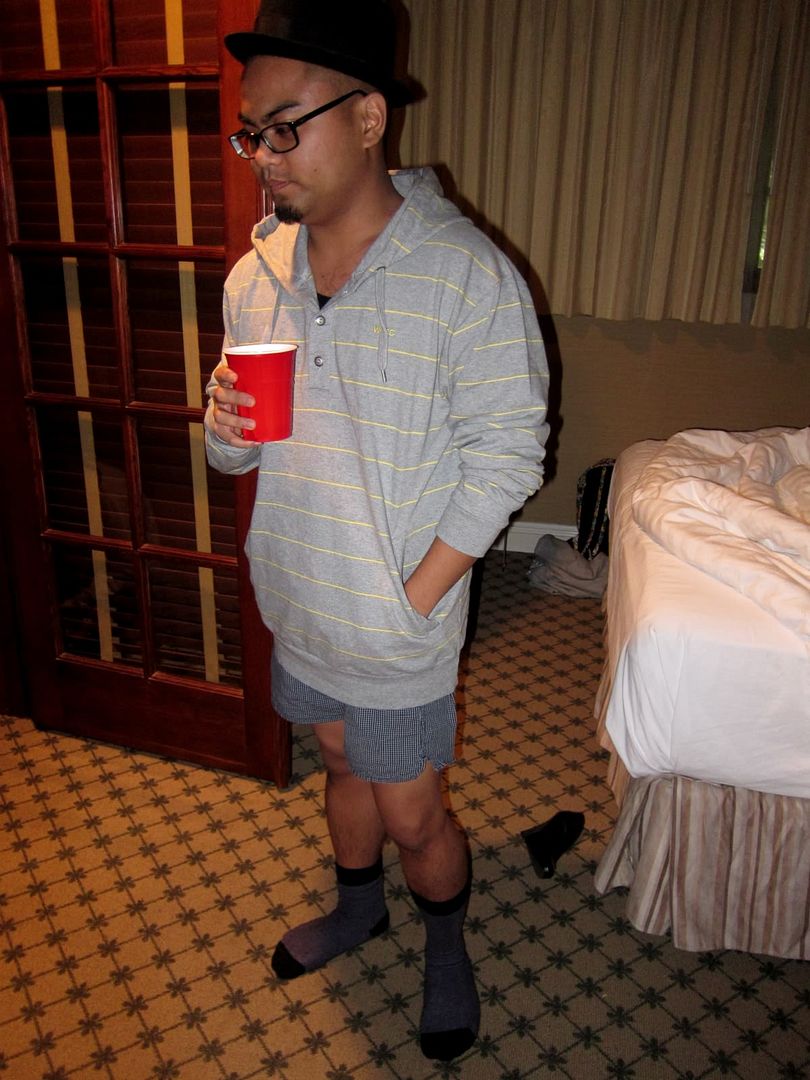 Juice!



All you can eat pancakes with sausage, bacon, eggs, and hash browns. Can't go wrong.