Big Sean - My Last ft Chris Brown
The end of the weekend. Superbowl Sunday turned into a batter-and-fry adventure as we whipped out the deep fryer. Just about everything we fried was good, but I wish we battered up more savory dishes. And possibly use a plainer or sweeter batter for the desserts. But overall a great success.
Drinking was on the lighter side, that is until Eileen and I whipped out the rum for
AMAZING PLAYS!
And those of you who fell for the "you're late, take a shot" trick,
PRANKS ON YOU.
(Are you sick of the inside jokes yet?)
After the game, everyone chillaxed a little longer while trying to digest the pints of canola oil we consumed. Good times peeps. Thanks to everyone that made it out for another great event at the Mo' Bros' household. I think I'll have people over more often!
We're sharing pictures again! But this is
his post
this time.
super bowl sunday. awesome ending to a crazy weekend.
had friends over to watch commercials the game and stuff our faces with food. secret weapons for the day - deep fryer. food wasn't as scenic as last year, but this was the best...worst...best idea ever.

unfortunately i got batter-wasted early on while testing everything i could find in the kitchen and pretty much couldn't function properly the rest of the day. apologies for lack of food pics. or pics in general. thanks to jomo for providing some extra shots from his perspective.
home-made battering. zot-grip on the keystone.



people like wings apparently



the star of the day


25% less sodium because we healthy like that

spam makes everything better. batter makes everything better.


other batter testers not pictured:
cheeseburger, italian panini, honey roasted peanuts, choco chip cookies, french fries

anson taking over fryer duties



table spread



jome's angle



carnitas taco



darn your biceps cesar. they're unavoidable.



curly fries....i wish i battered some of these...



second half = deep fried sweets.



ligan is a freaking giant



deep fried carnitas chili taco?



what is that golden cream-filled log i sees??



famous amos, oreos, twinkies, and other assorted death devices



shots for pack-town



time to work off some of those calories. dance centralized.



soulja boy would be proud



james. just. got. SERVED



battle of the year 2011


...millar totally destroyed me...

chillin out, gamblin, relaxin all cool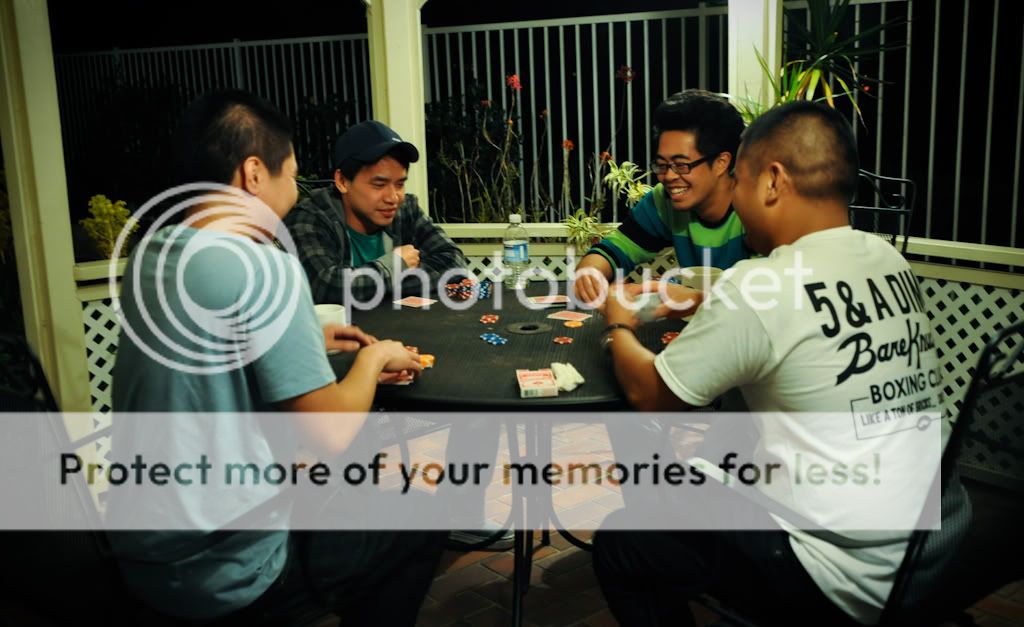 thanks everybodies for coming over and bringing so much food. it's still passing through my colon.