I think Yellowcard came up in our random conversations somehow...
Back Home
Spontaneous trip up to SF with Ryan, Susan, and Alex. Sounded like a good idea except for the rain and the lack of sleep from the night before. But I took the second leg of the drive cracked out on a few sips of 5-hour energy.
Overall an awesome trip. Of course there will be the pictures to help recap some of the moments of the weekend, but there were plenty of bonding moments with some old and new friends that will be difficult to express what they mean to me. Good times with Team Rent-A-Car.
Burbank in the rain.

Our rental ride: 2010 Nissan Xterra. It drives like a sedan, but guzzles gas like a hummer.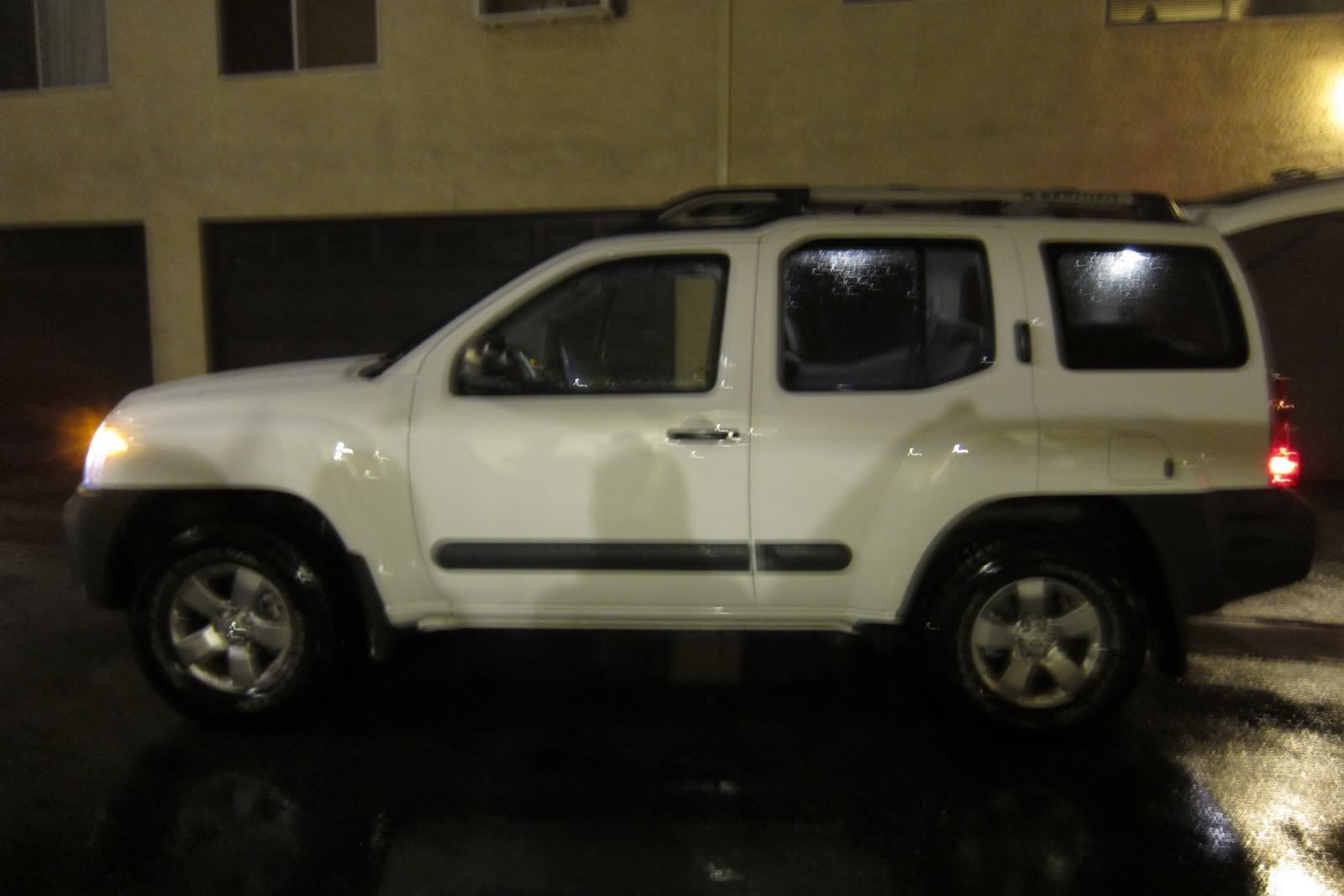 Traffic going to just Magic Mountain. Probably the worst traffic on the trip. Took about an hour to just get through this segment. More flags, more traffic.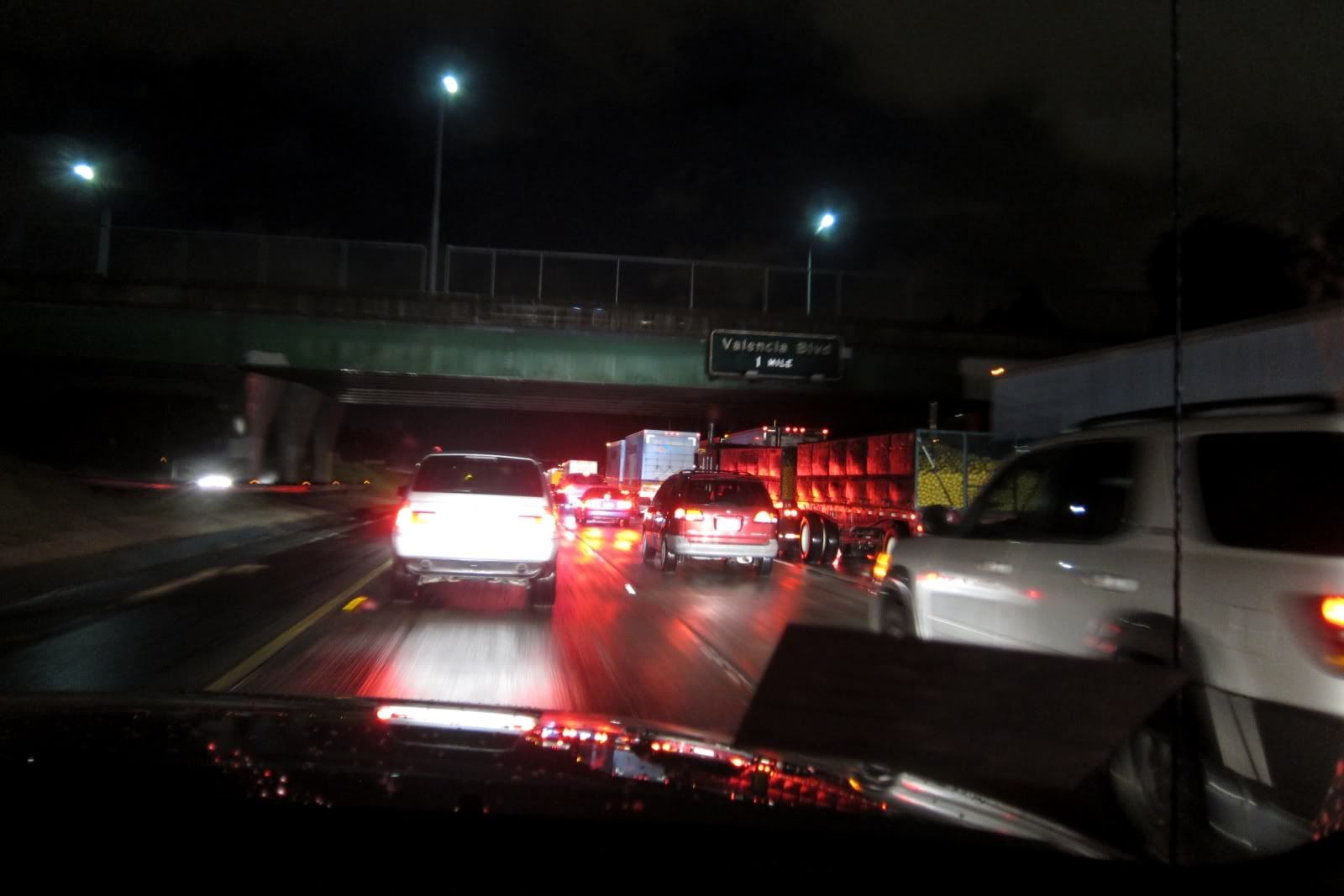 We arrived at Ryan's parent's place in Concord around 4am. On the way up he told me how this wasn't the room he grew up in, and that basically it was furnished as soon as he left for college in SoCal. Welcome to Ryan's room. Where the magic happens.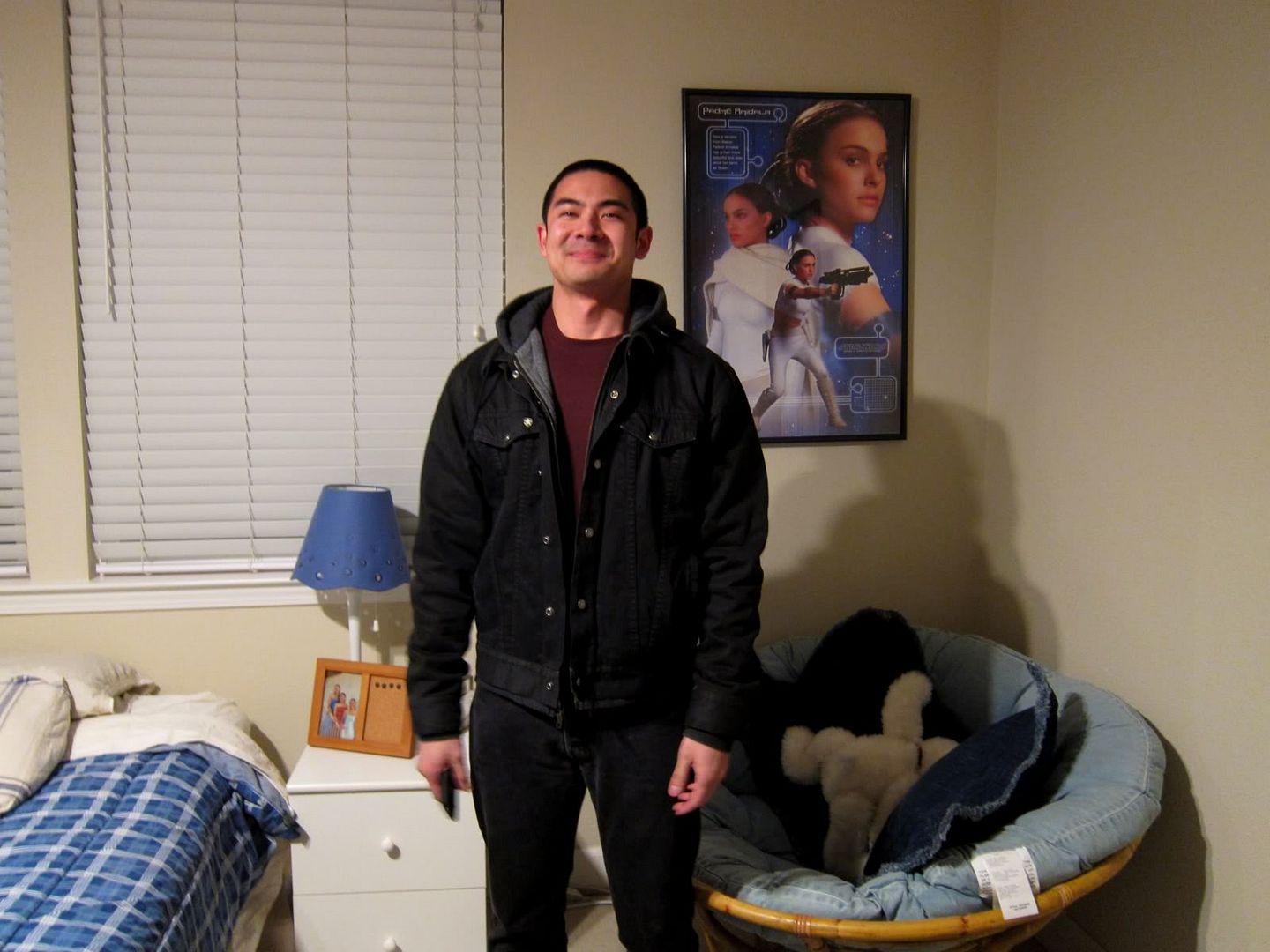 He also told me how he had a poster of Natalie Portman on his wall... from Star Wars.
Me: The one where she's all dolled up with the face paint and headpiece?
Ryan: Nah, it's a little sexier than that man.



Sexier?

Hardly dude...
Consider this a warning. If you ever let me stay over at your place for an extended period of time, I
WILL
search high and low for embarrassing things to take pictures of. In Ryan's case, it was his personal shrine of himself.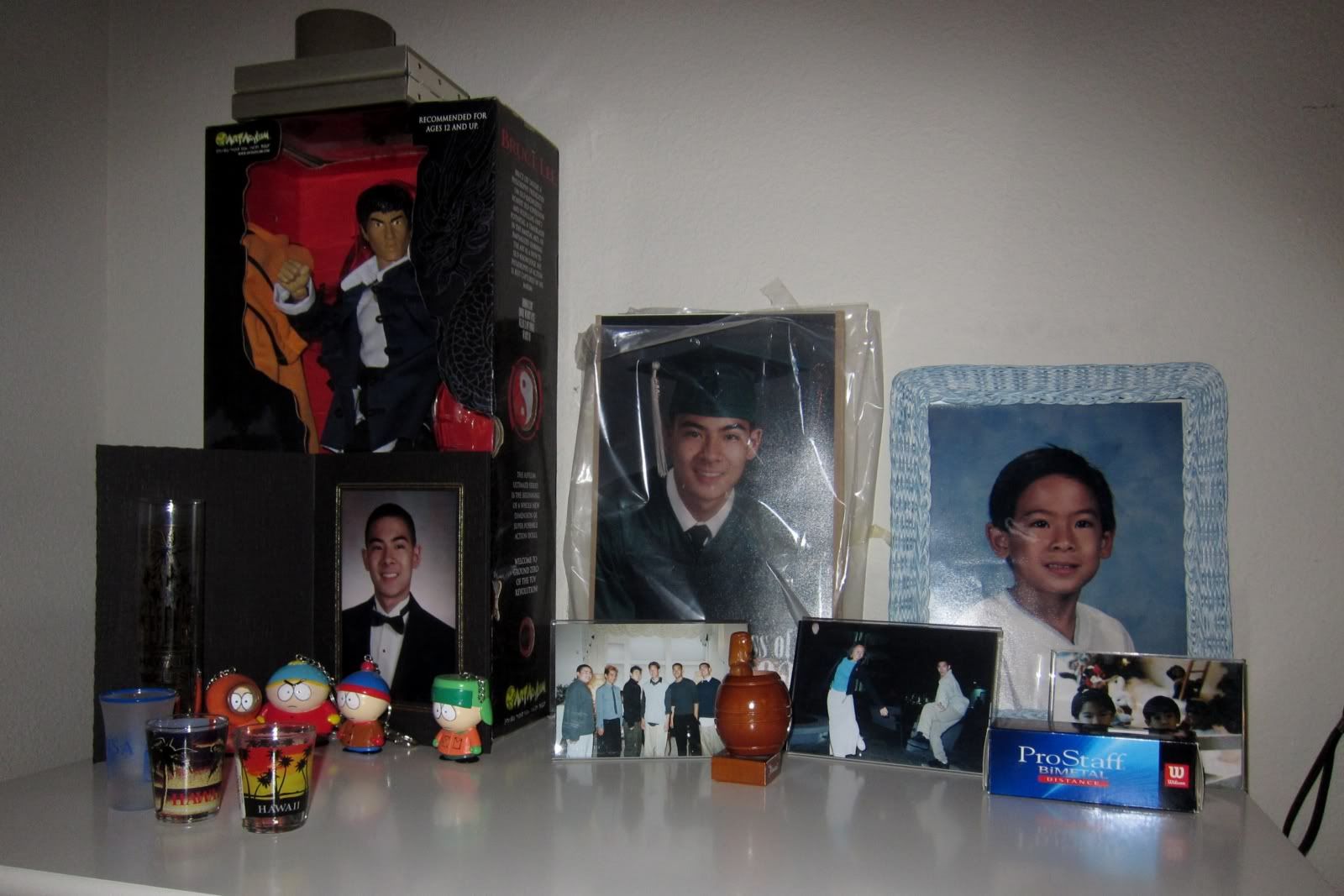 Seriously, who made this? You?
The hospitality was top notch as expected of a Filipino house. There was never a moment where there wasn't food at the table. But the Reyes family outdid other houses that I've stayed at, having not 1,
but 2
potlucks (Saturday and Sunday night). This is just breakfast, aka leftovers from last night.
Sinigang.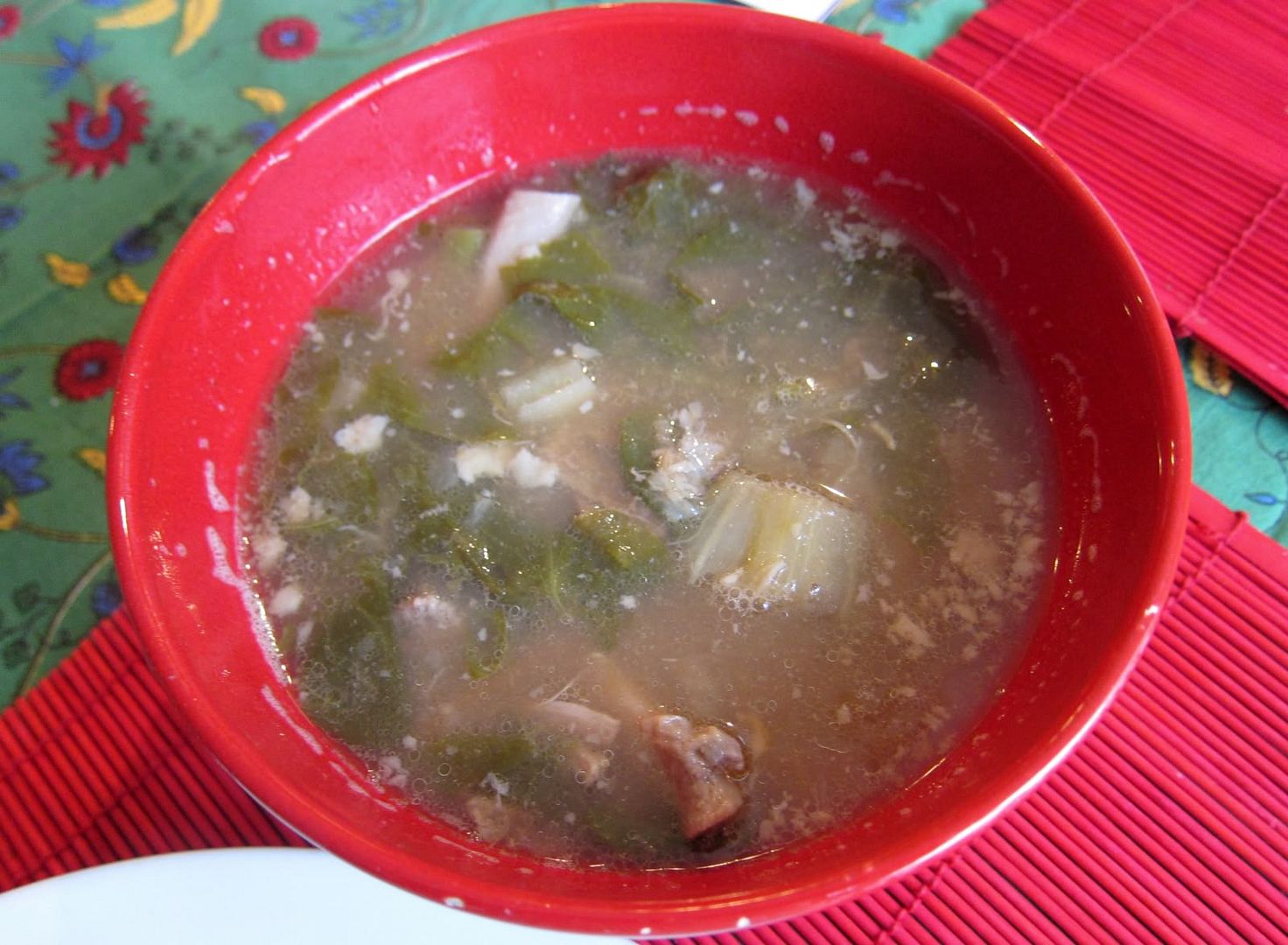 Make-shift citrus Milano cookie.
The Reyes'.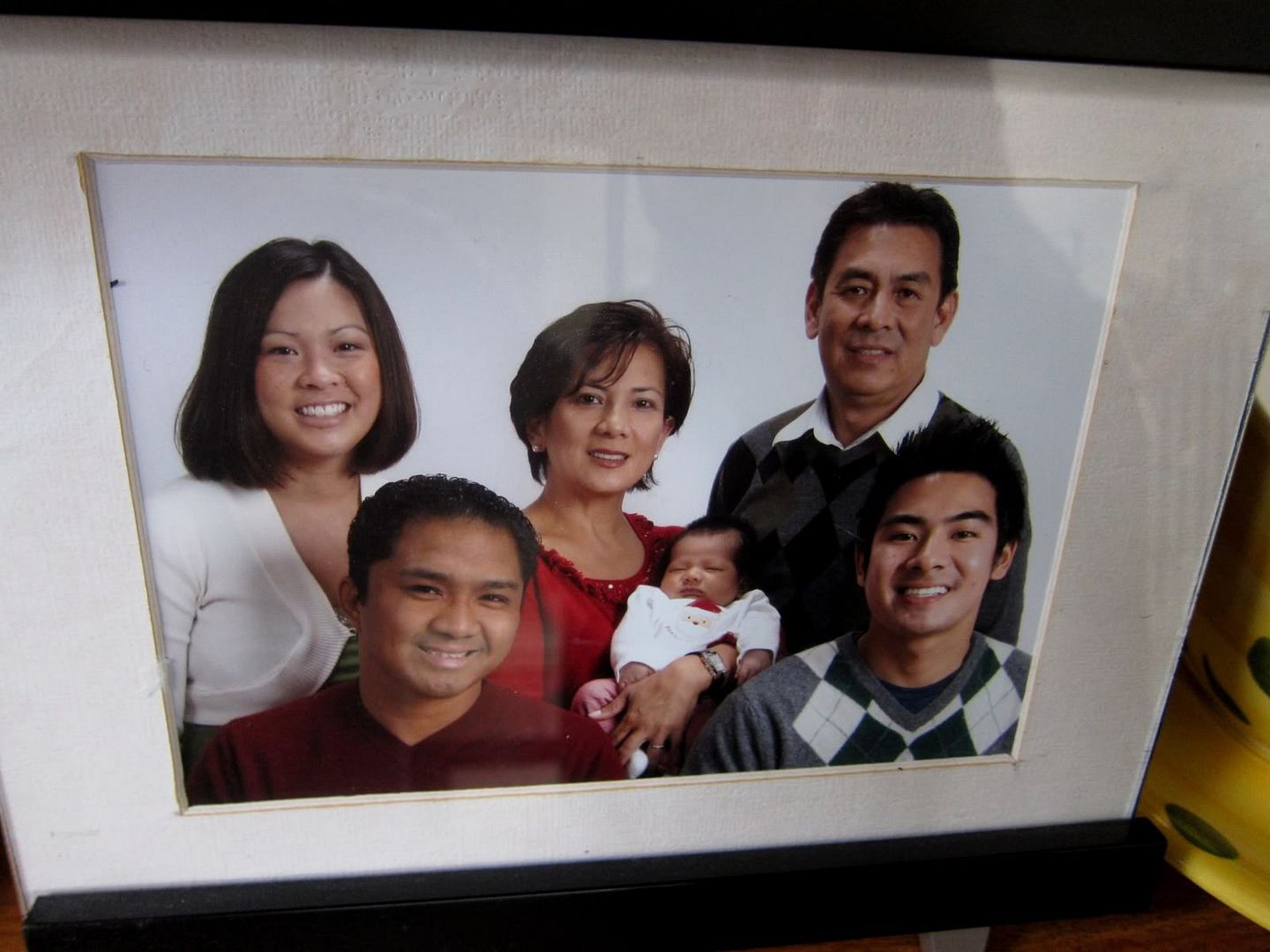 Saturday afternoon was spent... catching up on rest and driving around. It was still raining so there wasn't much to do besides run a few errands before going out. Thus concludes this post.