Lots of eats last
LAST
Sunday (somehow, I got behind on updates even with an uneventful week). Lunch, dessert, and dinner.
Checking out the newly owned Vietnamese spot by our house. Free drink and dessert.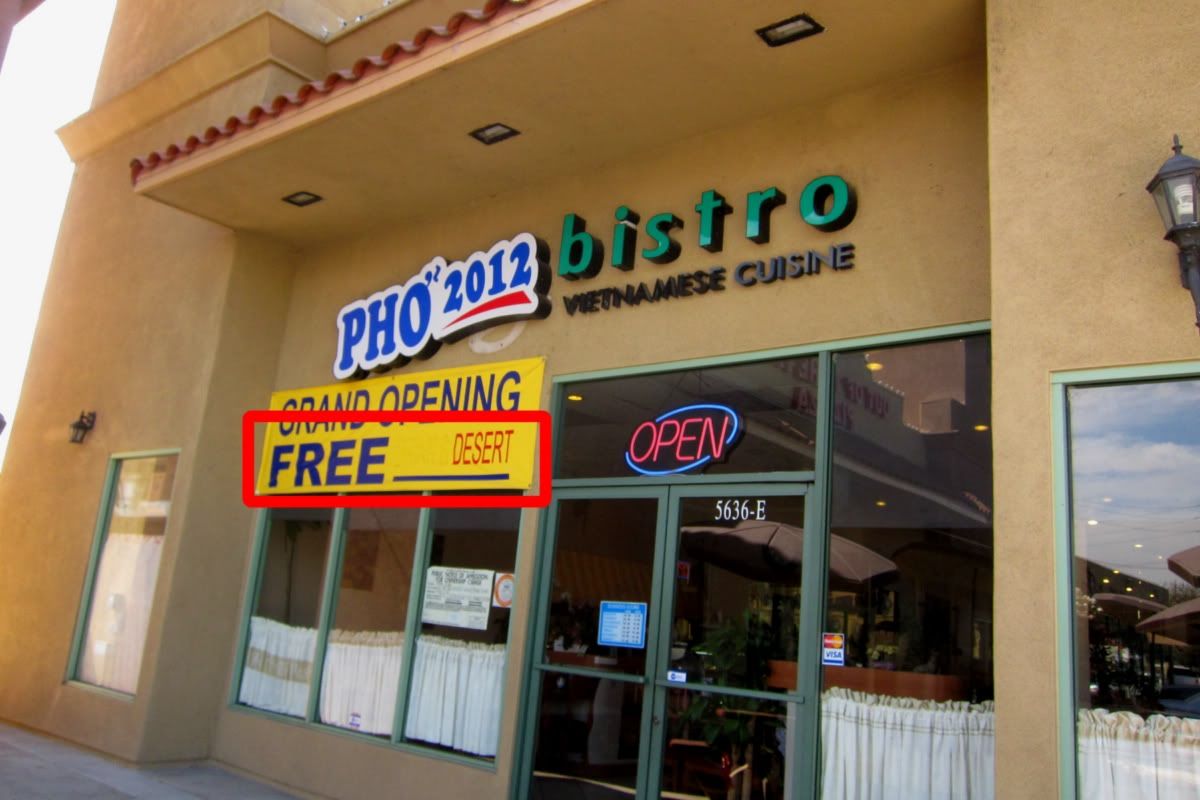 Vietnamese need to stick to their own drinks, not Thailand's.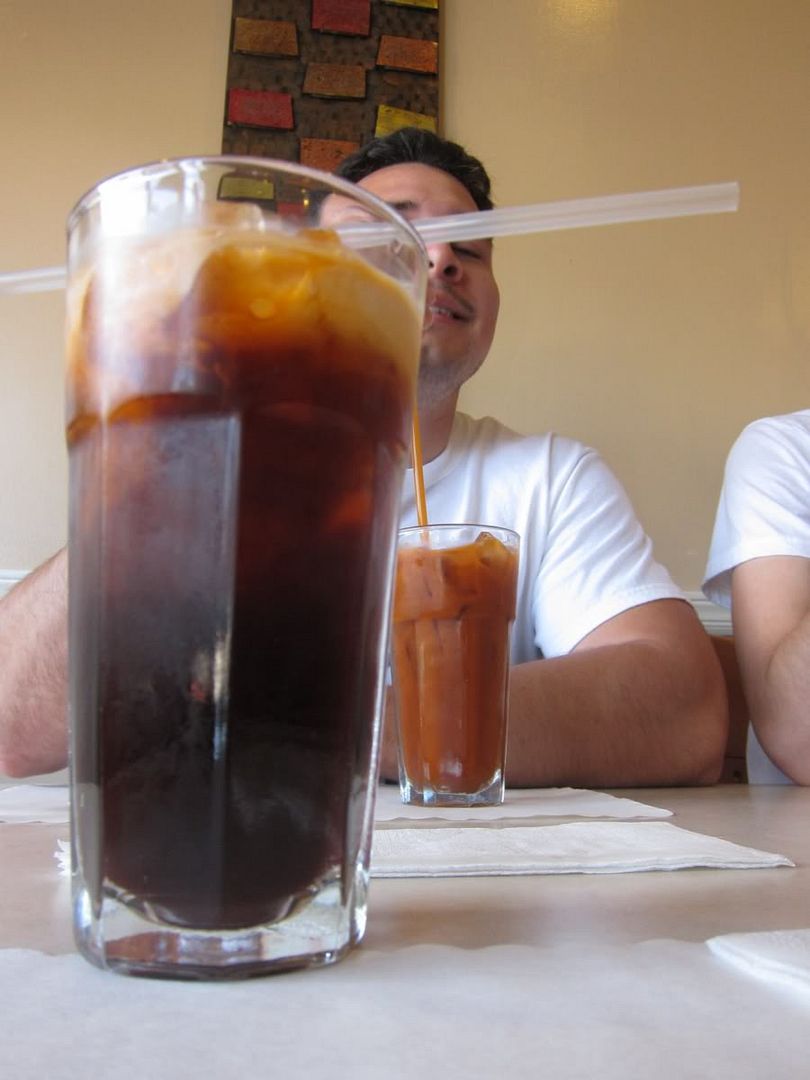 Vermicelli!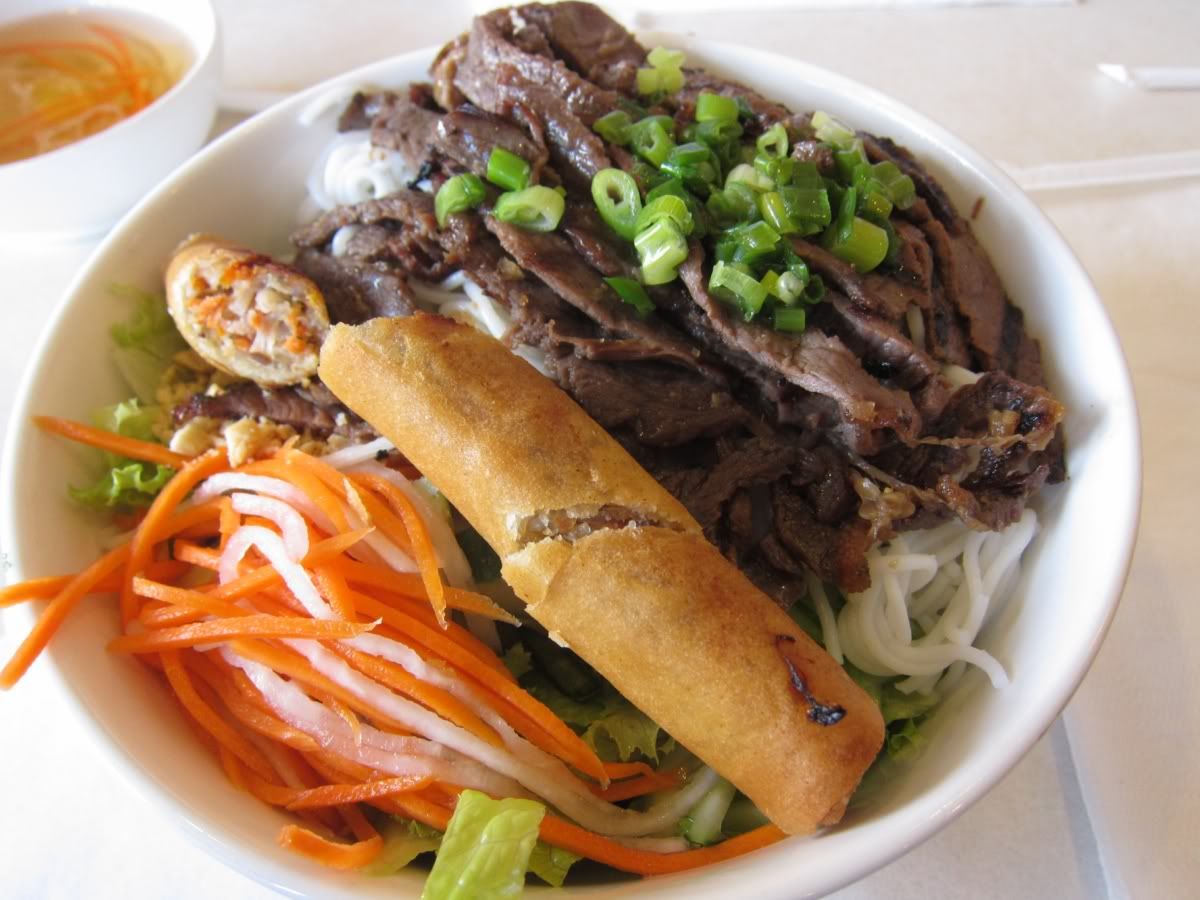 Lunch with Cesar, Yonten, and Susan.



Yogurtland for dessert. The new PB & Jelly flavor is on point! But I couldn't figure out great toppings for it. Ryan and Lexi joined us.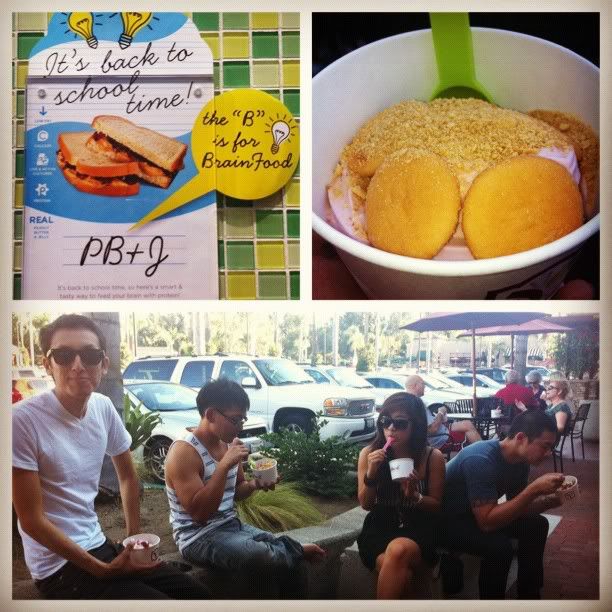 Neej and Aesh joining a little later.



Hooray group shots!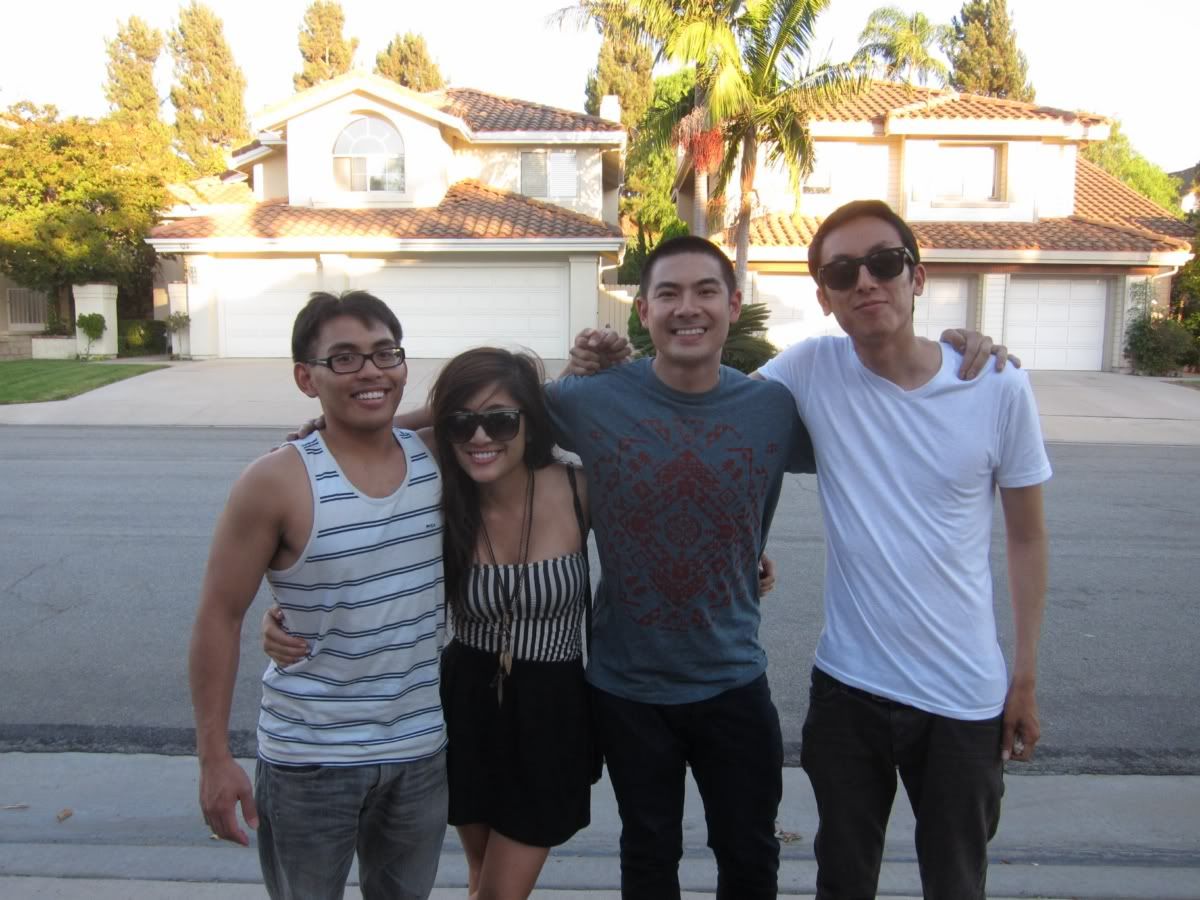 And then birthday dinner for my mom. Steak, corn salad, baked potato, and bbq chicken.