Out of the 3 concerts I went to this week, this was easily my favorite. Two of my favorite emcees trading hits back and forth, performing at the same time, feeding off each other's energy. It doesn't get better than this.
Hit after hit after hit
. As for the
10
9 encores of N*ggas in Paris, we tapped out at 3. Good enough for me. I still rank Kanye's Glow in the Dark tour as my favorite, followed by
Jay-Z at the Palladium
, but this is a close 3rd.
Check
Otis
at the top, and some classics down bottom.
Jay-Z & Kanye West - Otis (Live)


Dueling stages. Unheard of!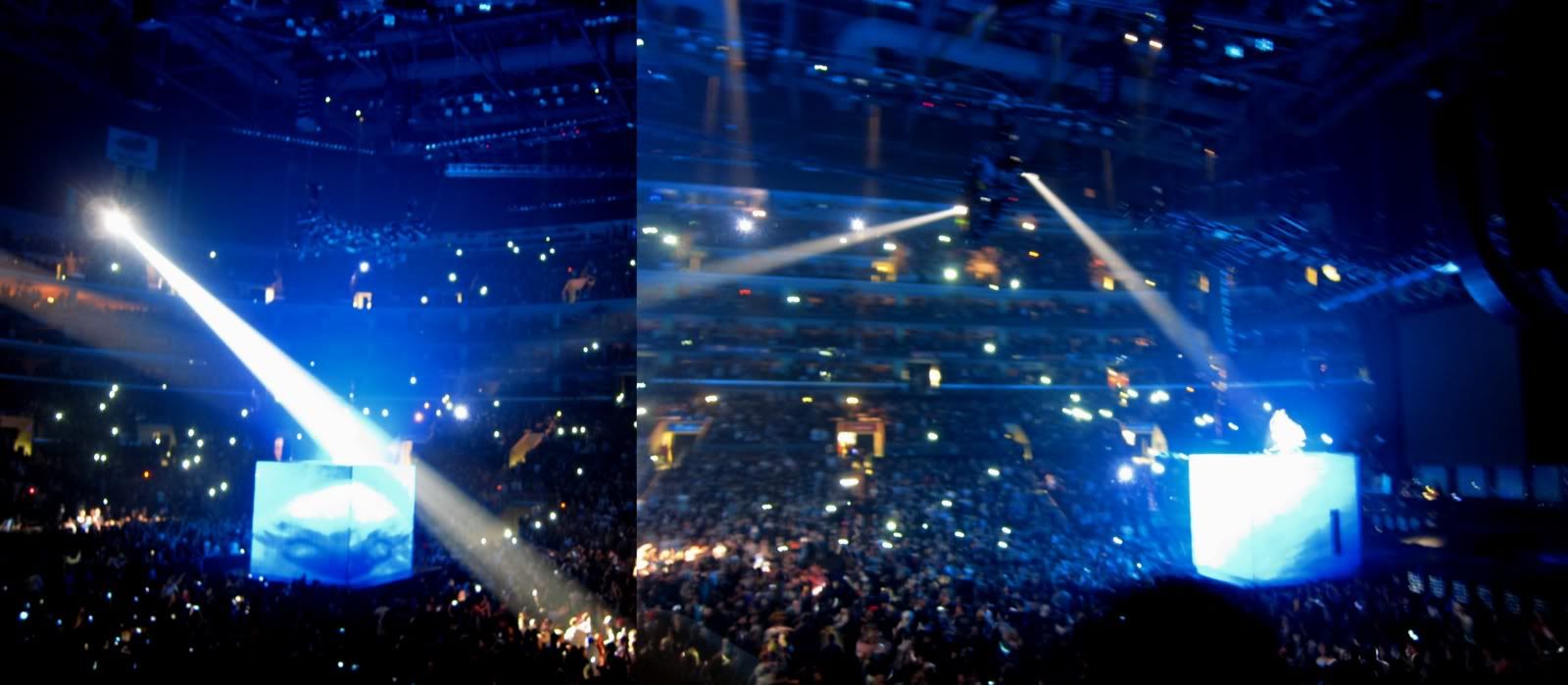 Apologies for the crap picture stitching.



I invented swag...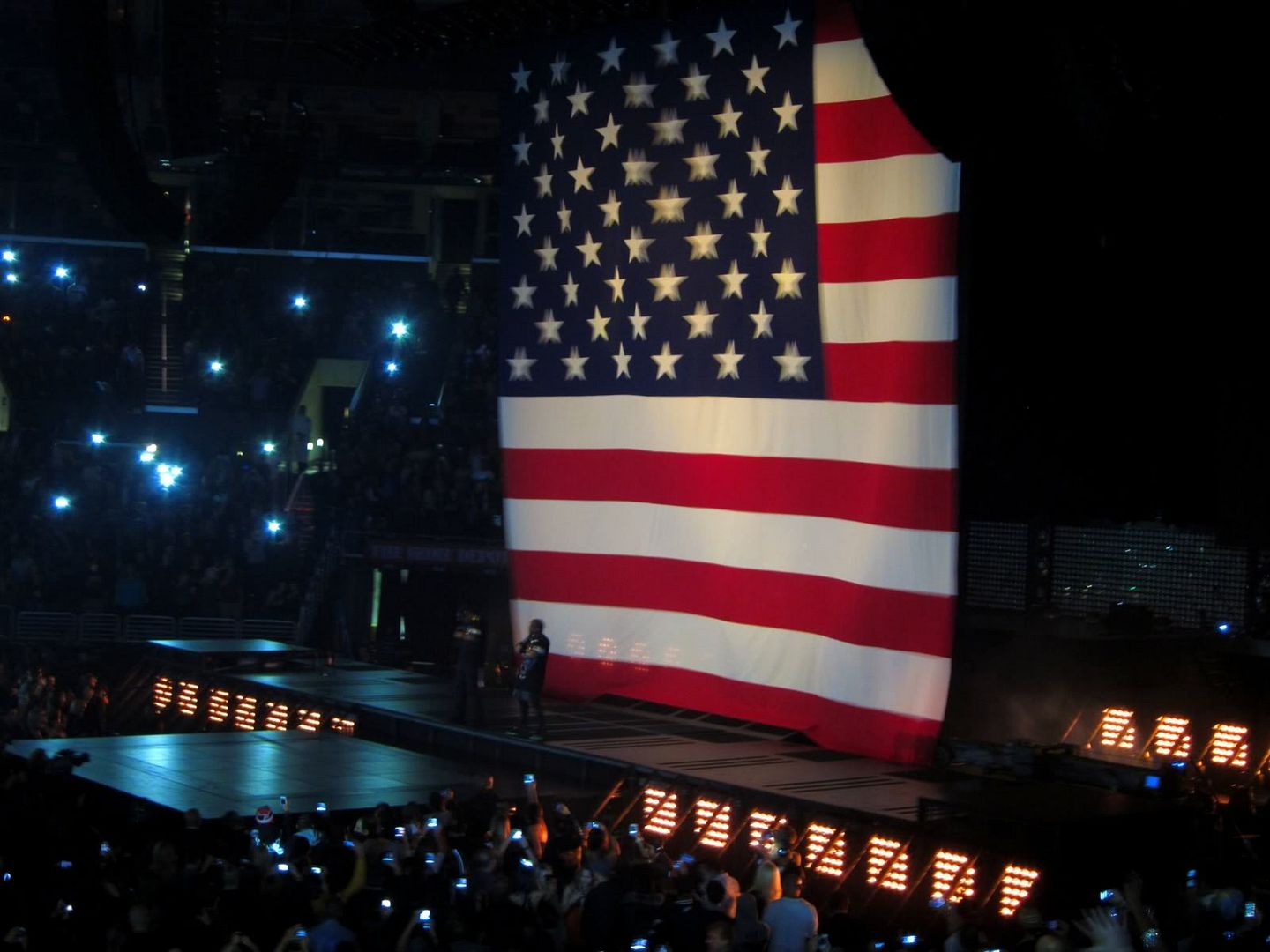 More crappy picture stitching.



QT with D-Ko!




Be humble. Be great!



Hard Knock Life



Runaway



Jigga What



Battle time!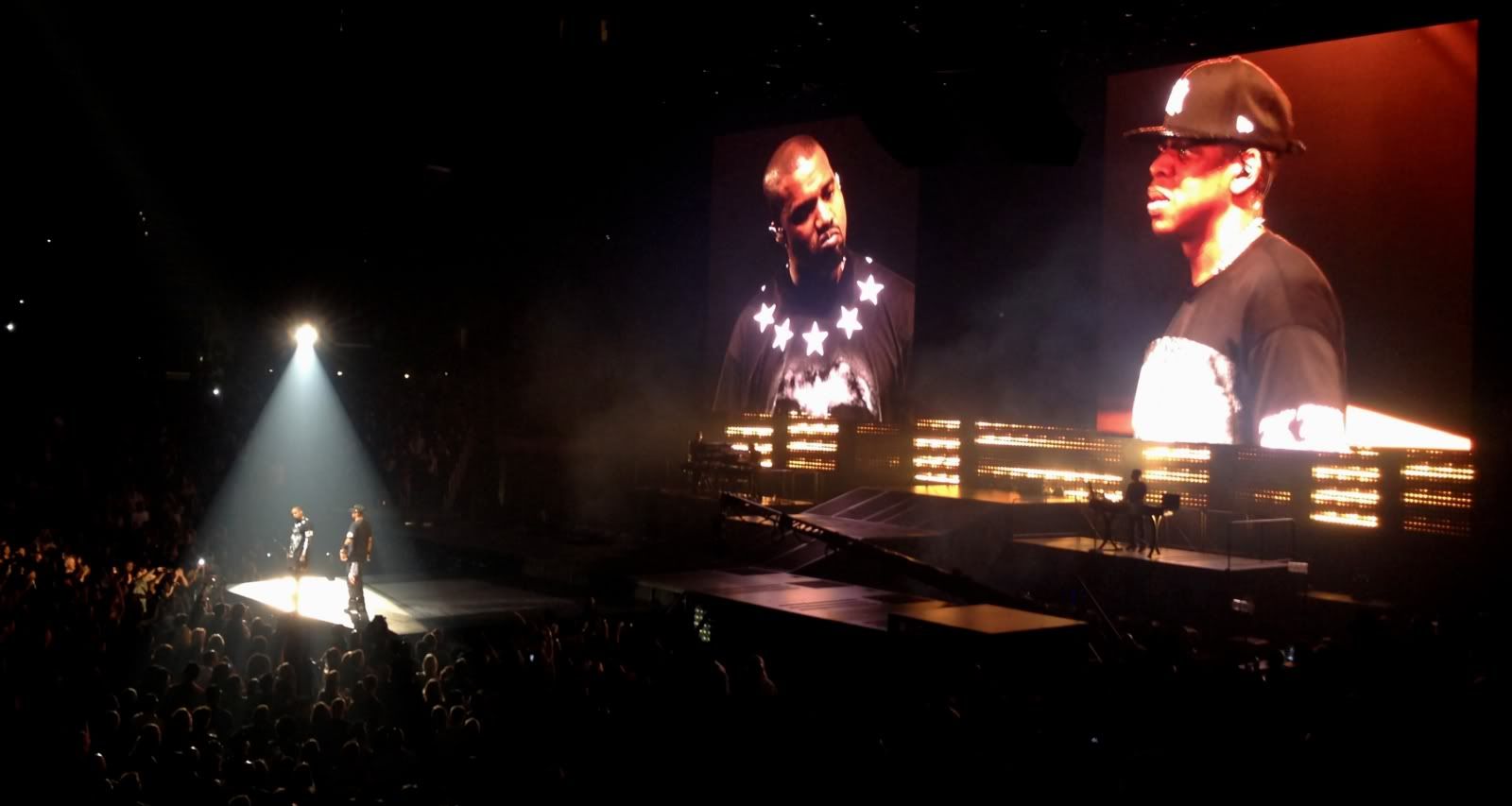 That shit what?

THAT SHIT CRAY!





Kanye West - Flashing Lights (Live)


Jay-Z - Public Service Announcement (Live)


Jay-Z - U Don't Know (Live)