100TH POST HOLLER!!!
Wednesday night I headed to Hollywood for the grand re-opening of the Palladium on Sunset with my co-worker Yvonne. I know I saw Jay-Z earlier this year but still, Hovi's home!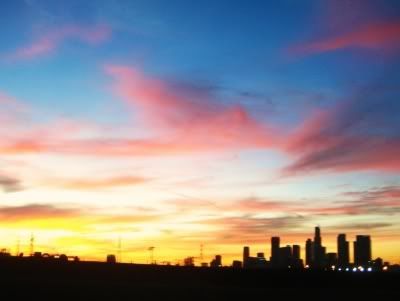 L.A. is hyped.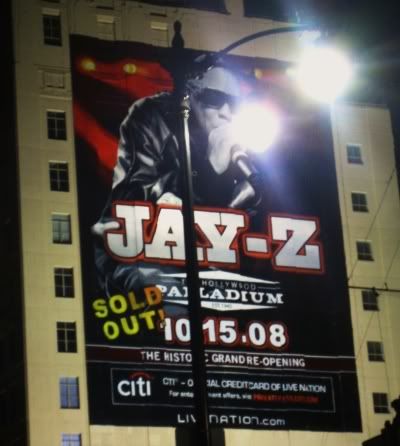 The refreshed look. Looks just as good as it did
back then
.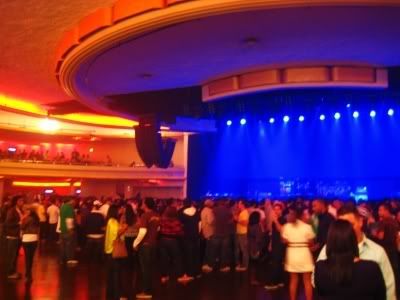 The stars were definitely out that night. Tyrese, Big Boi, Jordan Farmar, Andrew Bynum (they count damn it!), Tony Kanal (NO DOUBT!), and some other TV stars. Sorry this is the best picture I could get of the VIP section.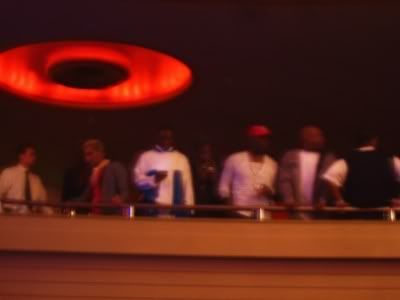 He was scheduled for an 8:00 show. He was on stage at 9:45. Meh...
Say hello!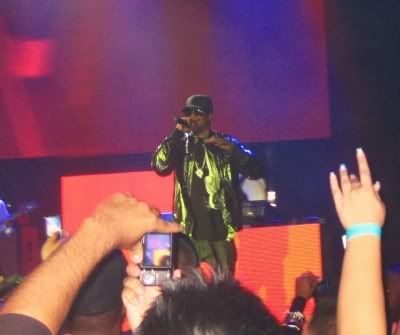 The Roc Boys in the building tonight.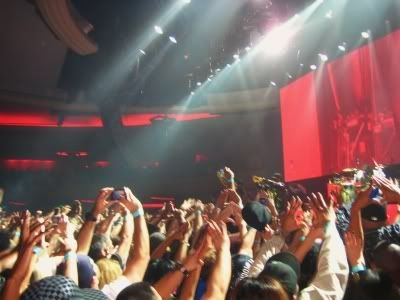 Memph Bleek got on stage and did Is That Your Chick with Jay. Rockin' Crooks & Castles all day.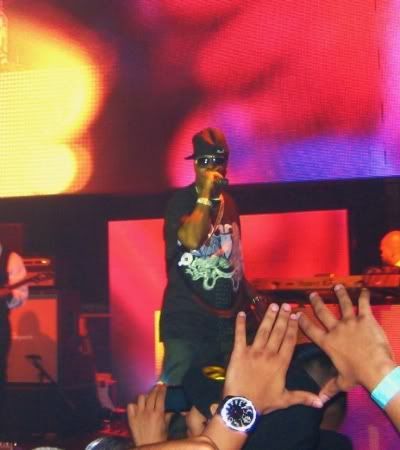 Guest DJ for the night: DJ AM. Welcome back.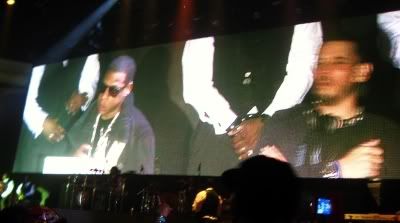 I wonder who he's voting for... "You betcha!" *wink*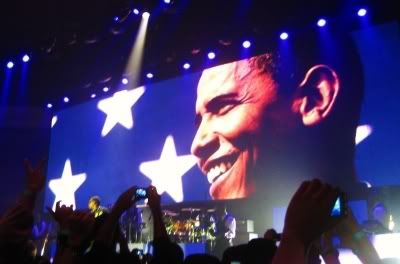 Another guest for the night: T.I. performed Swagger Like Us.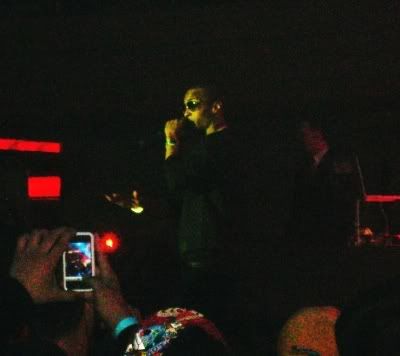 We got pretty close to the front stage. About 15 feet away from Hov.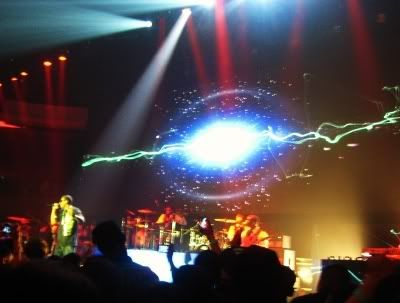 Can we get an encore?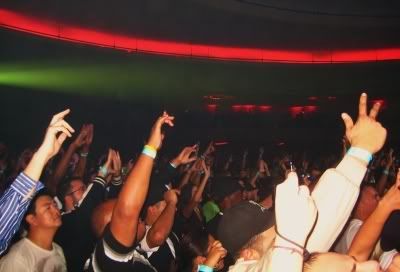 Thank you Jay. Next time get on stage on time and you can perform even more songs.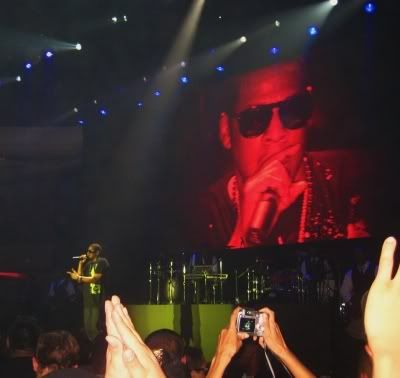 Afterwards Yvonne and I hit up Mood a few blocks away for a Blackberry afterparty. This girl is connected to Hollywood by the hip. Thanks yo!
Spinning that night was my boy Mr. Markie. Nobody beats the Biz. Not sure why he's mean muggin.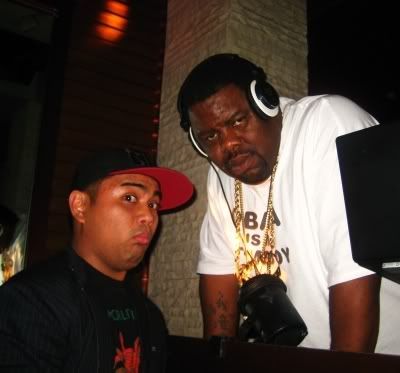 "Yo WUSSUP TOM GREEN!"
"Hey how's it going man!"
"I loved your show dude!"
"Thanks! I like your swagger!"
Sweet.
Good times. I took SEVERAL videos and hopefully I'll get them up soon. Here's to 100 more!