On Monday, Stephen invited us over to watch Game 4 of the Angels and Red Sox. When I got there, he failed to mention that he wasn't home yet. We did our best to get in, but this place is like a fortress sometimes.
Big Will steppin up to the plate.
Cesar and Brian watch in disgust as the Angels blow another close one. Damn it.
So to forget our woes, we bust out Rock Band 2.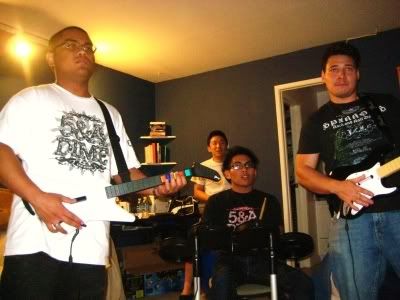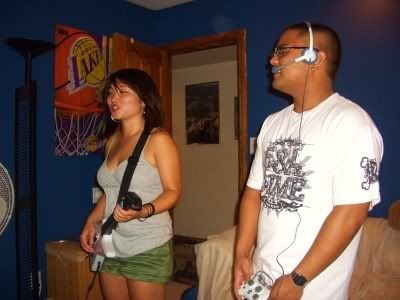 Everyone make a face!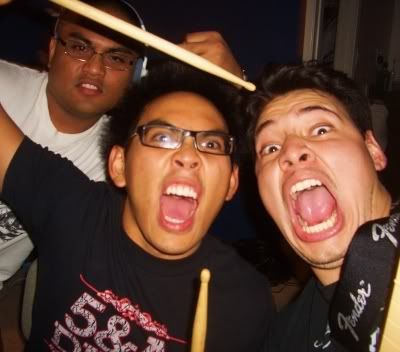 Stephen.
Juliana.
Cesar.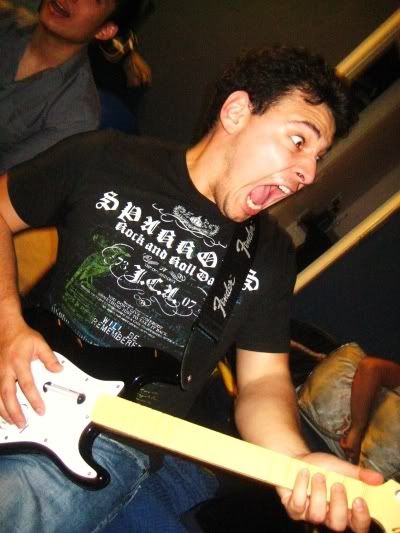 Will.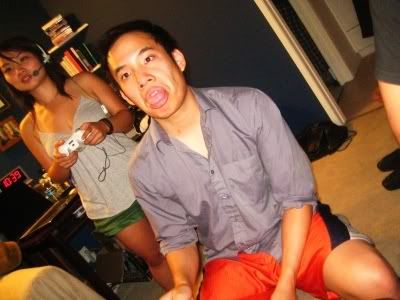 Eileen.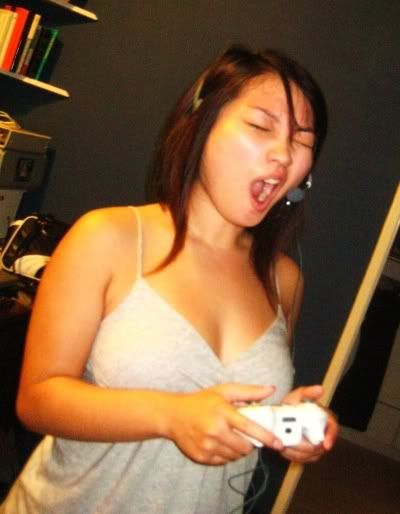 Brian.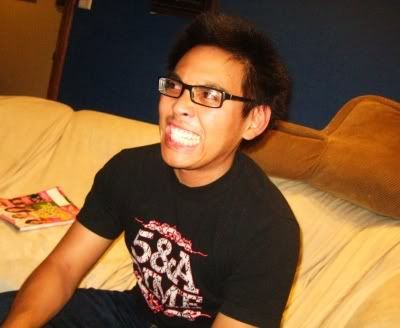 Eat your heart out Gene Simmons.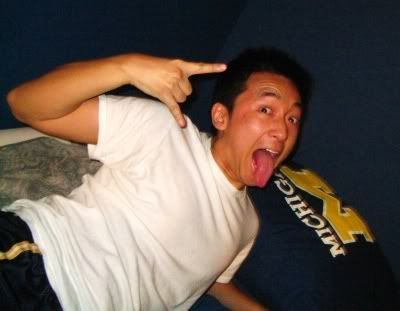 Eat your heart out Ron Jeremy. (???)
We also got some epic games of ping pong in. Sorry no other pictures.