I'm a big fan of
dim sum
. But when Stephen offered to make up for last night with lunch at a spot in Anaheim Hills, I was quite skepitcal.
My town is known for its fast food and chain restaurants. King Lobster Palace is trying to break new ground.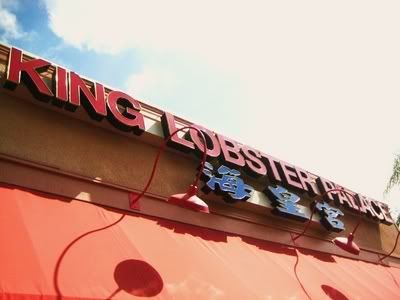 Jason Lu's a regular at this spot. Good to see you're not emo anymore dude.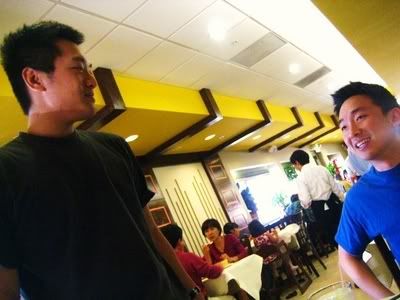 After 30 minutes of waiting (longest wait ever!) we finally got some decent service. I suggest that if you go to this spot, don't sit farthest away from the kitchen.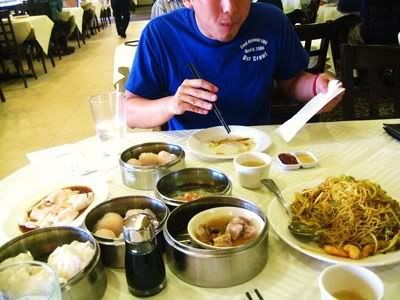 Some of my favorite dishes. (Please excuse my poor spelling.) Cheung fun with shrimp.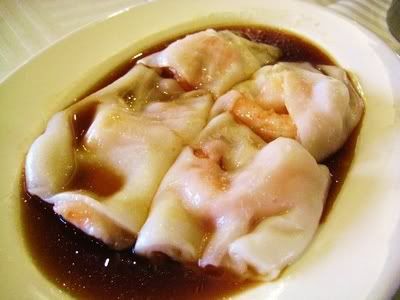 Cha siu bao. (Like siao pao!)
Dan tat! (Egg tart!)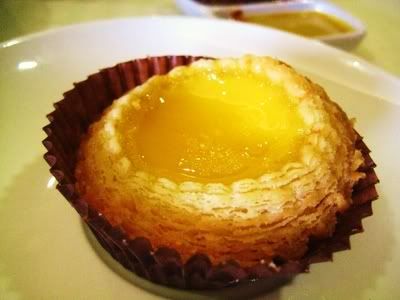 I also recommend going to any dim sum place with more people so you can try more dishes. We couldn't finish our order. Courtesy of
Mick Foley
.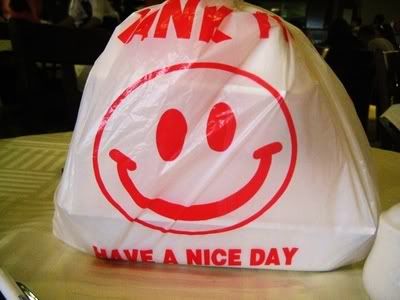 Thanks for lunch Stephen. And since you were asking for gas money from last night (jackass), here you go!