Despite another
plunge of death by the DJIA
today, Brian was able to pick up a new job at the Pepsi Company! He was so good at his interview today, he's starting tomorrow.
Brian went shopping earlier today for new work clothes. He was so happy, he did the riverdance.
He can finally start paying for his own things again! Good job guy. He was so happy, he was sad?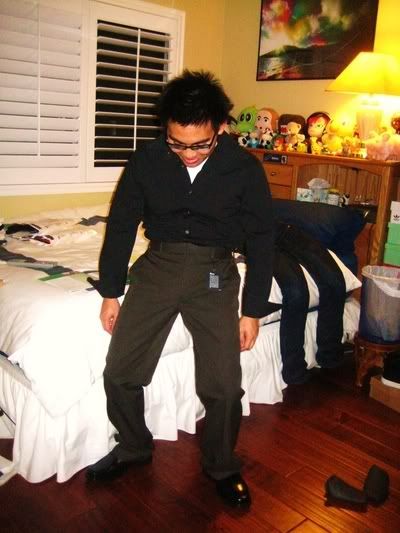 Just in time for the holidays too! I better get something nice...