Sorry faithful readers for the lack of updates.
Friday, Oct 17
Our buddy Justin got into town from a 3-day drive from base on Mississippi. He's relocating to northern California to fly some fighter jets. We stopped at In-N-Out for a bite to eat.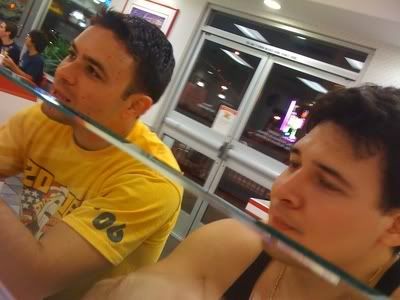 Cesar and Justin came over and watched old episodes of Entourage and then played Rock Band forever...
Sunday, Oct 19
Our cousins Casey and Nicole stopped by! I haven't seen these kids in a while. I guess they're not little kids anymore.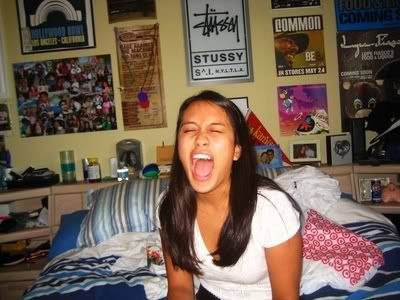 Brian just got paid on Friday so he was big ballin' all day. First he paid for lunch for the fam, and then he got us ice cream too!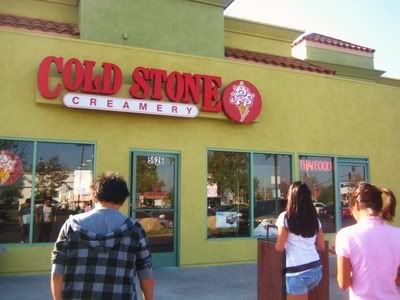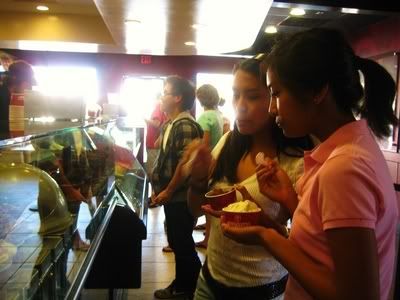 Cold Stone. Where the real players play.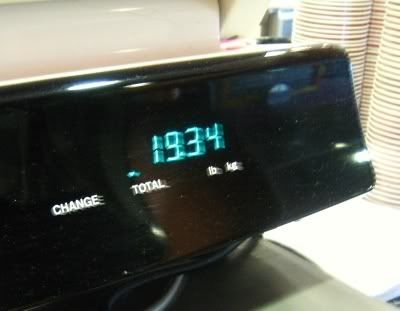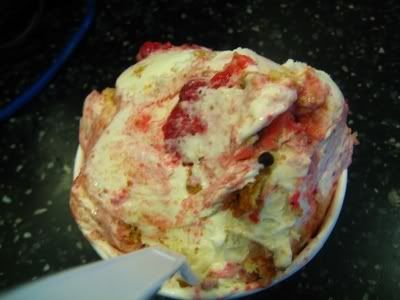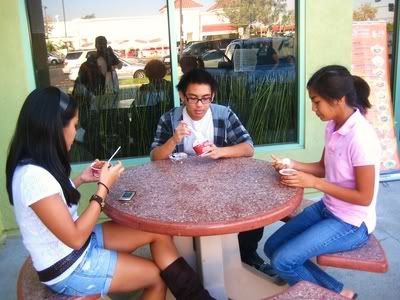 Thanks Brian!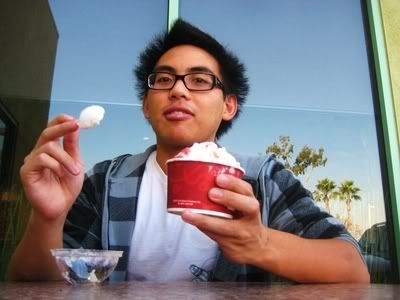 Monday, Oct 20
Grabbed some dinner with Cesar, Brian, and Stephen at Olive Garden.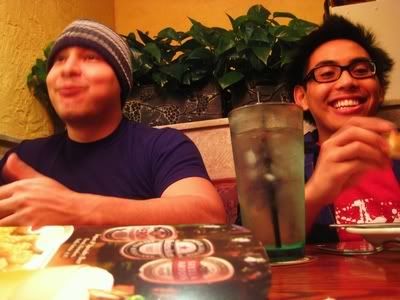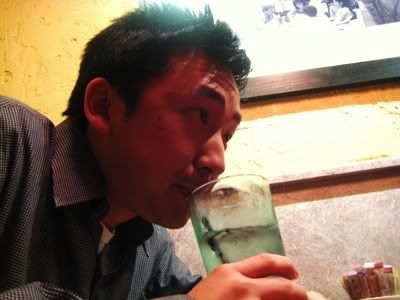 Please vote "No" on Prop 8 so these two can get married.
Tuesday, Oct 21
My co-worker Jake came to Rock City to check out my rock gym. The power was out so there were some great camera opportunities.
Wednesday, Oct 22
It was Casso's birthday so a few of us grabbed lunch with her today. Casso and Yvonne. Happy birthday Casso!!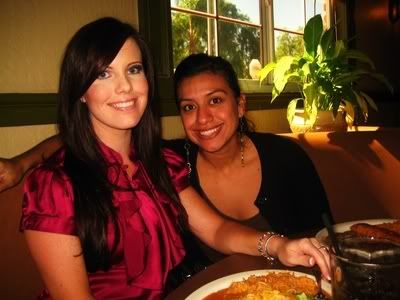 This fool joined us too.
When we got back there were 2 bouquets of flowers waiting at her desk. She's so loved. My favorite was this fake bird in the floral arrangement.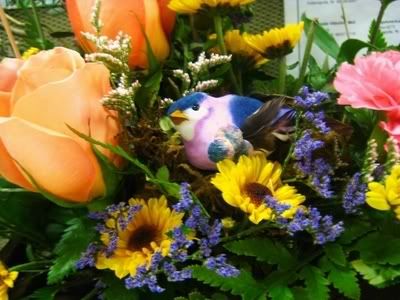 And finally a highlight reel from Jordan Farmar and Trevor Ariza.
I'm ready for basketball season now... IT'S JUST A SORE KNEE DAMN IT!