Seems like there were a lot of September baby celebrations this year. The last September baby every year: my mommy! (And those who missed it,
my mom's classic reaction to my mid-August Vegas trip
.) Last night the family went out to dinner at the new Anaheim GardenWalk near Angels Stadium, the Pond (as long as the Ducks are here, it will always be the Pond), and Disneyland.
Mom and Brian.
Dad.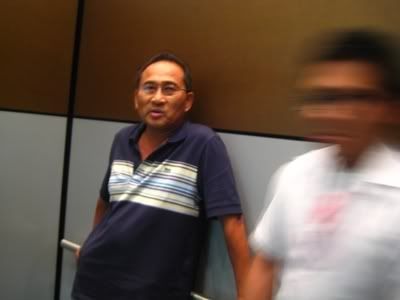 The GardenWalk offeres a couple different dining choices, including Bubba Gumps, P.F. Changs, CPK, McCormick & Schmicks Grille, and Roy's (my personal favorite).
But Mom is old school and sticks to her favorite: The Cheesecake Factory.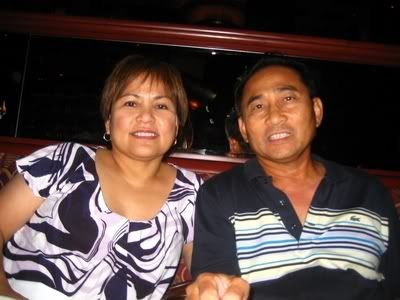 Brian sorta looks like
Ula
from
50 First Dates
with the reflection of the light on his glass eye.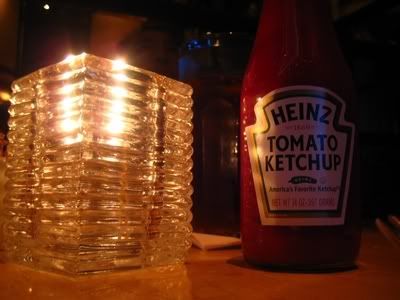 Dad was playing with my iPhone for a while and now might consider getting one for himself.
Have you guys checked out the new
Avnt/Grde
site yet? It was designed by the
Carpe Diem Studios
. Looks good Ollie!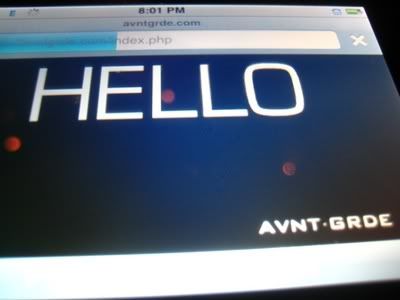 Can anyone really identify this bread they serve at Cheesecake? Pumpernickel? Squaw? Or is it something else?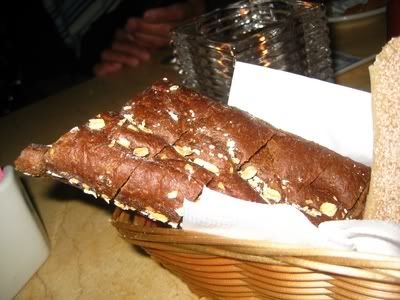 Dinner was good as was the service. We capped off the night with this beautiful piece of pistachio cheesecake.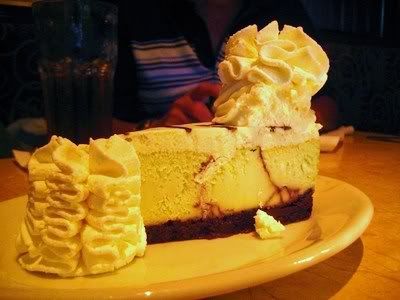 Happy Birthday Mom! Love you!