Just a little reference to
my favorite show
and one of
the best producer-rappers
.
Jenny and Nina thought we were too drunk
the night before
to remember that we had invited them to dim sum for lunch the next day. WRONG! But sorry we were late.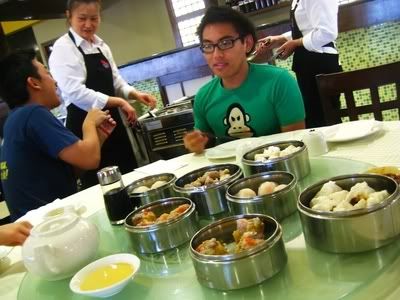 Somehow the past 2 weekends have been Guppies on Saturday and King Lobster Palace on Sunday. Bruce's routine is to go workout and then come to eat without showering. Sure why not? (Cuz you stink. That's why not. jk.)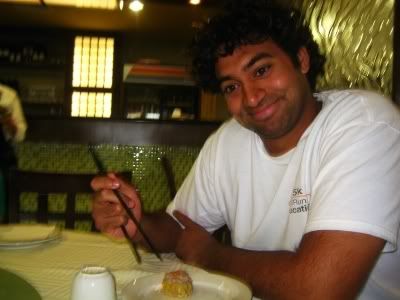 I'm chopstick-competent.
Stephen's been here 3 weekends in a row. U mad?
Brimo.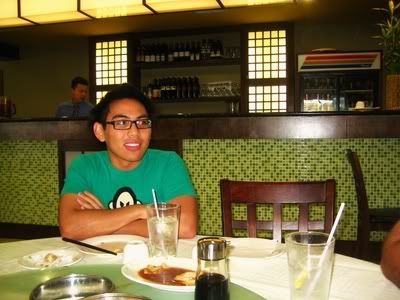 Jenners.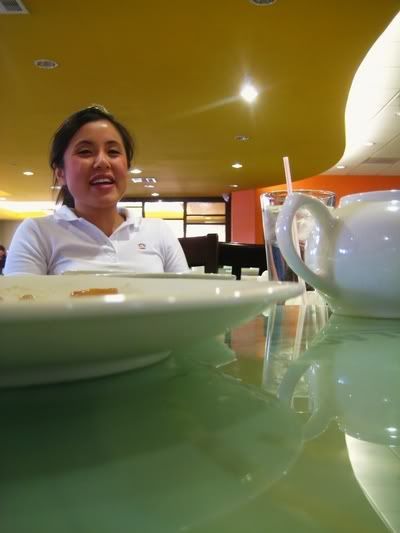 Nina zones out as she food comatoses.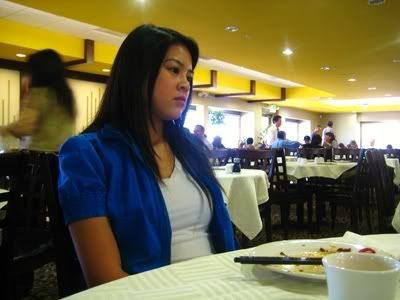 Good times at dim sum.
Brian and I check out Trader Joe's across the street since it's a bit farther than the local grocery stores. We snag some healthy snacks for cheap! Pumpkins. Mmmmmm..... pumpkin pie....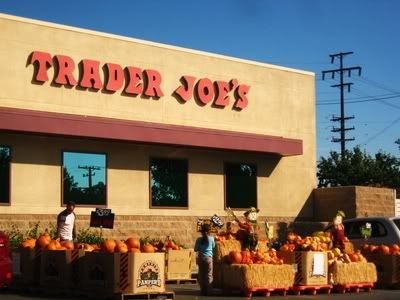 I also picked up one of these. Who needs plastic bags when you have a plastic bottle?
And later that night Brian and I hang out with Stephen and Jason before Jason goes back to Columbia. We got some ping pong going and hit up Jason's favorite spot. Ms. Donuts! Maple donuts FTW.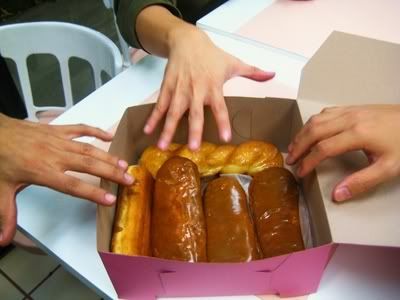 He swears to it that they're the best donuts around. They're pretty much like all other donuts out there in my opinion. At least the spot wasn't 75 minutes away.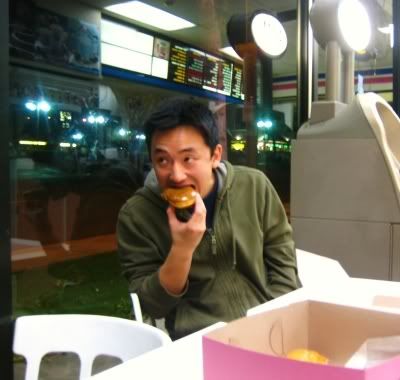 We leave a little early cuz this kid's still getting settled at his new job.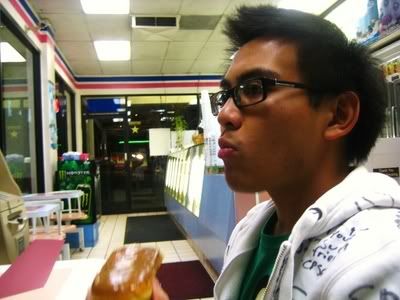 And TODAY, I restocked my desk with said snacks from Trader Joe's. My jar of nuts.
And hooray for the marking making a comeback today! Told ya.
Jay-Z's coming up.
I've got 99 posts, but a bitch ain't one. HIT ME!