Yesterday a bunch of my coworkers gathered at their old stomping grounds at Bar 330 in Brea. Apparently this was
the spot
right before I started working here and before a majority of the company moved to the new facilities in Irvine.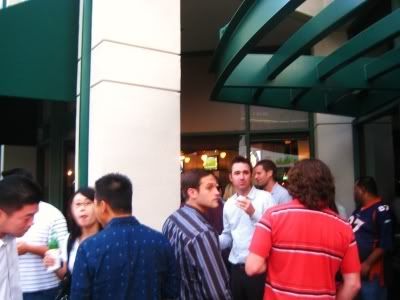 The occasion? Jennifer's last day at work. (BOO!) She's leaving for Boise, Idaho. Who does that?
The Shanksta (shank + gangsta) Crew (minus Blake aka F-R, 2 Es). You better not leave too Casso.
Now as I was enjoying my time with the crew when THIS DUDE wants to grab dinner and a movie. FINE! If this will help you get through your LSAT test, let's go.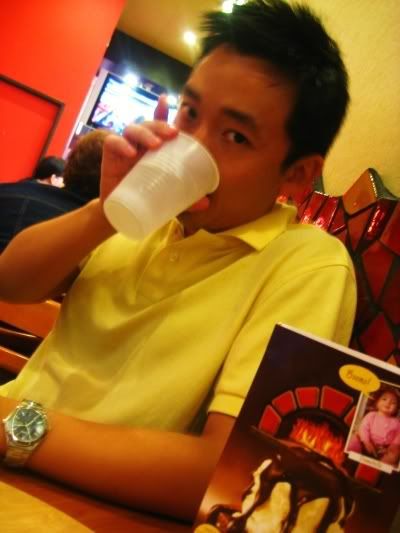 I met him up at Red Brick Pizza.
This spot is DOPE! Pizza, salad, breadsticks, and TVs at each booth!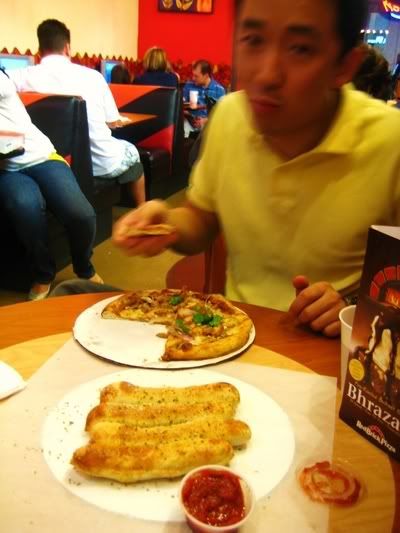 We watched
Nick and Norah's Endless Playlist
. Did I just watch a date movie with this dude? Yep. And it was a good movie too. Thanks Stephen. Hope your LSATs are going well as I type this.
Afterwards I checked Bar 330 to see if anyone was still there, and sure enough a good amount of the crew was still going strong. Watched the finale of the Angels/Red Sox game (FUCK!). Kicked back with everyone else for a bit and then headed home. Good times.
So you're STILL going to Potato Country? Unbelievable. Well you gotta do what you gotta do. It's been great getting to know this gal for the past few months. Hope to see you again. Keep in touch!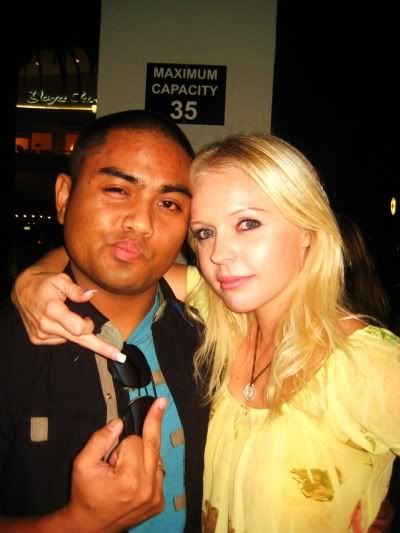 We so gangsta.