On Thursday, my brother and I grabbed some dinner at Señor Baja at the bottom of my hill with Stephen. Ran into Eunice at the CVS pharmacy across the parking lot. Hi!
I had an internal beef with Señor Baja because of some poor customer service I had a few months back. But since Stephen was hungry and cranky, we conceded and had dinner there.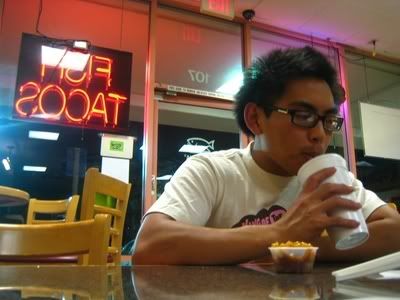 We watched the VP debate on TV. Not as exciting as the presidential one.
Despite the poor service, the food is definitely on point. Three steak tacos, beans, and rice.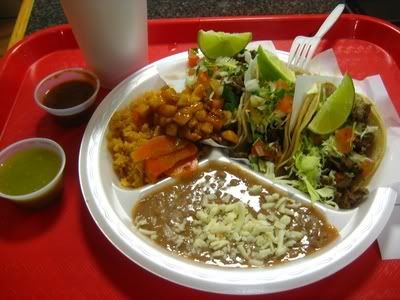 Brian's pretty stoked.
Still watching the debate.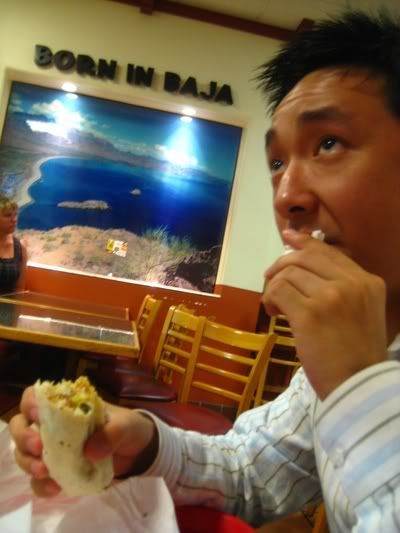 We finish up dinner and Stephen's still anxious to have some fun tonight. He throws the idea of going to CyberWorld (basically an internet gaming cafe for high schoolers) which really wasn't my or Brian's idea of a good time. We offer to just hang out at the house because we had video games at home, but he was completely opposed to coming over. So we go to Blockbuster to waste some time and then Baskin Robbins to waste more time. Stephen had a hankering for some Klondike drumsticks which I personally never heard of. So we head over to Ralph's in search of them.
The Americone Dream. (AYY!)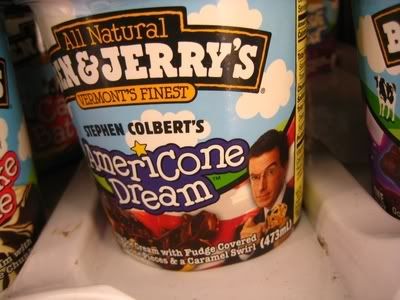 No Klondike drumsticks. So we settle for Ben & Jerry's Cherry Garcia cones.
Thanks Stephen!
Once again we invited Stephen to come over to the house (which is just up the hill) to chill, enjoy the ice cream, and catch up on life. But he was still so adamant about not coming over and suggested we eat the ice cream at Toyon Park... (WTF?)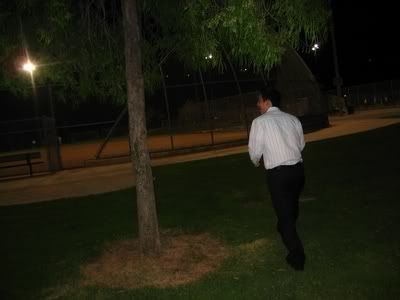 There were a couple of little league soccer teams playing on the field which brought Stephen back to his childhood in Michigan. Personally, I felt like a creeper watching kids play soccer at night. But at least I didn't look like a creeper like Stephen. How would YOU feel if you saw this guy walking around at night near your kids? I don't think so.
We proceeded to walk towards the playground area where a dad and his daughter were playing. When we were close, they walked away. Smart move when you think someone is shady. We take over the sandbox (filled with woodchips, not sand).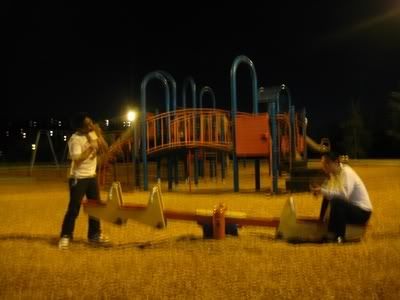 Seriously, would you trust your kids around this guy right now at this hour?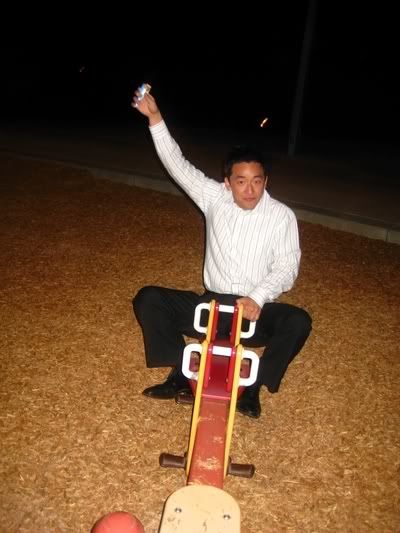 "I'm starting to hate this." -Brian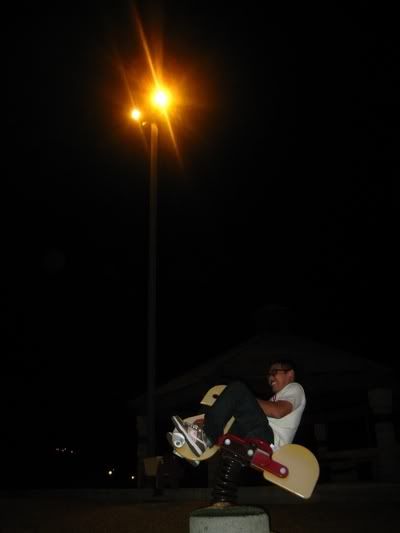 Brian and Stephen hit up the swings.
Yes homo.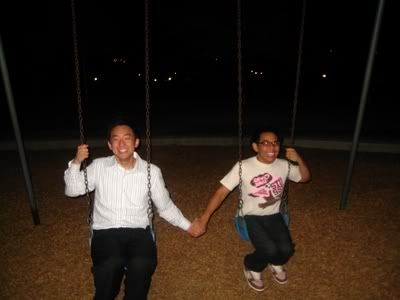 Here's a super long video of the swing adventure. Enjoy Stephen. This one's for you. And I sincerely apologize for the screeching iron chains on the swings. Peep the R2D2 impression Stephen does at the 1:54 mark.
"I had the time of my life..." -Stephen.
Your life sucks.