Edit:
Forgot to add that my day started off with homemade blueberry pancakes courtesy of Mom. THANKS MOM!!!!
Saturday afternoon was a day for just chillin. Brian, Thi and I went to Fullerton for the SoCal Dunkxchange. Brian getting his slickerXfreak6901 fit on.
Our dilemma was that we wanted to check out the event inside, but didn't want to pay for admission since we'd only be there for a little bit. So we just kicked it on the curb outside the event.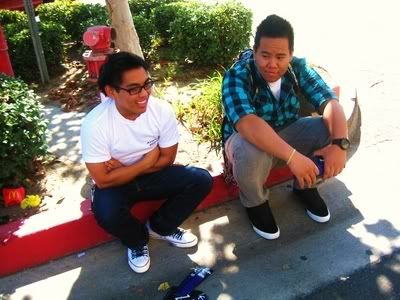 Our sneaker curb pictue. Don't worry Joe, we got someone to put AVNT/GRDE flyers inside.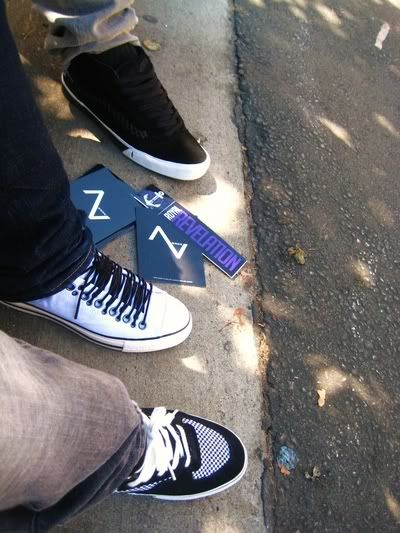 Brian really sucks at taking centered pictures.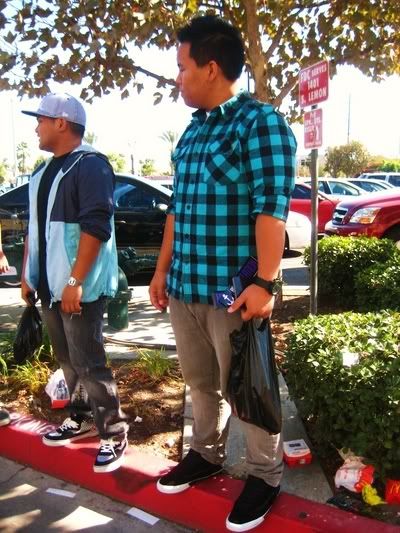 Our main reason for coming out was to support
Loud & Obnoxious
. Since we couldn't get in though, Brian (
L&O
) brought some of the goods outside. THAT'S SOME QUALITY SERVICE!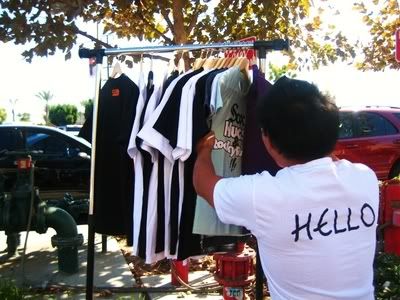 Thanks again Brian! Awww matching with his gf.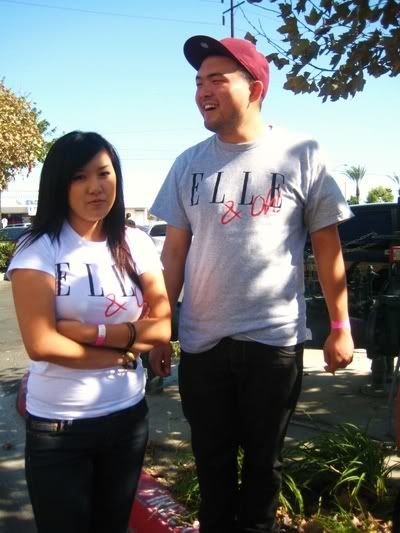 TJ (nsb.org) made the trip from SD for the event and also to check out the House of Hoops in LA. Good seeing you mang.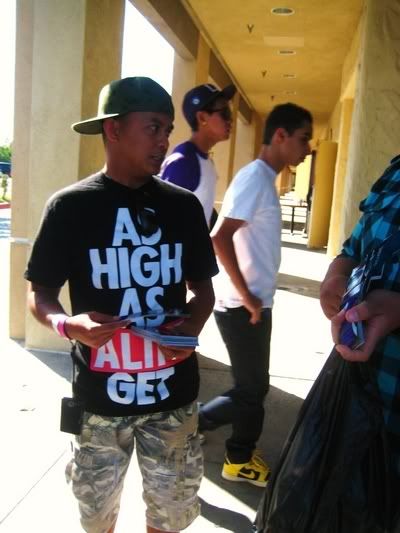 Chuck (nsb.org) rockin the infamous Vanessa Hudgens L&O tee. New print with a special message to the haters on the back. (See bottom of post.)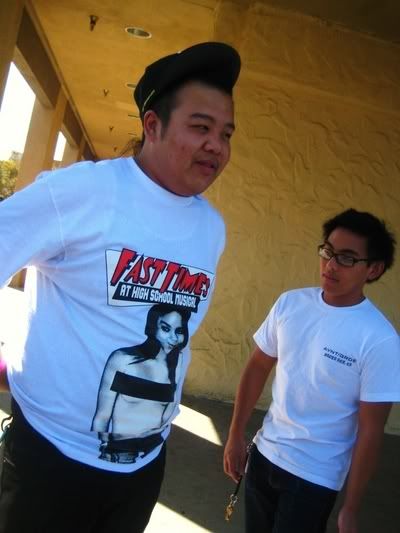 Afterwards a Brian, Thi and I headed to Guppies for some grub.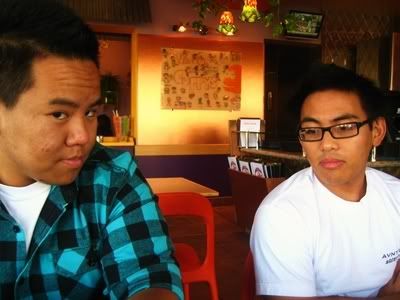 Hi.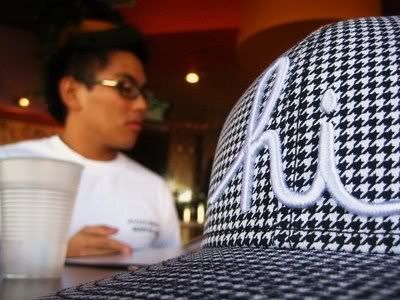 Spotted this little guy in our water pitcher. New pitcher please...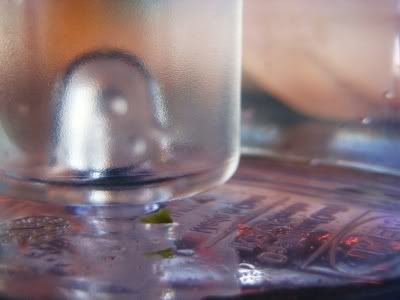 Of course I got my all time fave: Popcorn chicken and rice!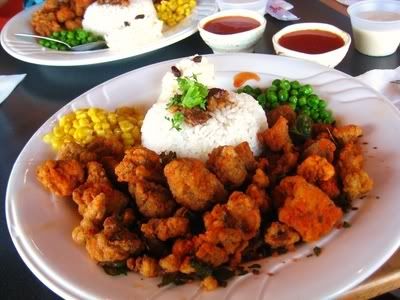 But we got jipped this time around with peas instead of cucumbers. BOOOO.
The perfect dip for spicy popcorn chicken: sweet & sour sauce and ranch dressing.
Brian made a "puppy" for Thi.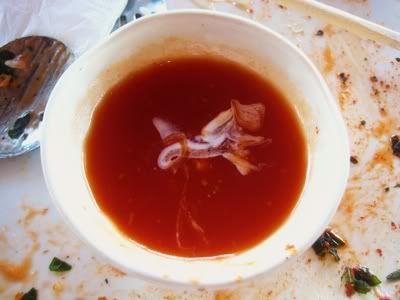 Once again thanks to the L&O crew for the sick tees! My personal favorite for this season is the Colorblind tee. Check out and order some of the new Fall "Elle & Oh" line for boys and girls
HERE
.
And as for the special message for the haters...
WE STILL HERE!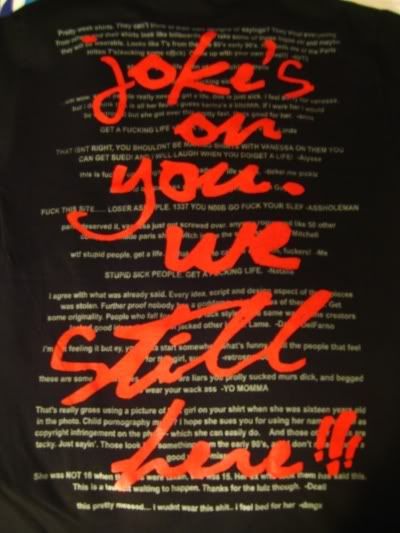 See
HERE
for the source. Much love to the L&O fam!