Yesterday the fam (real fam, not that fake "cousin" stuff I always say) took a trip to Slater's 50/50 to celebrate my brother's birthday. It was our parents' first time checking this spot out and they give it 4 thumbs up.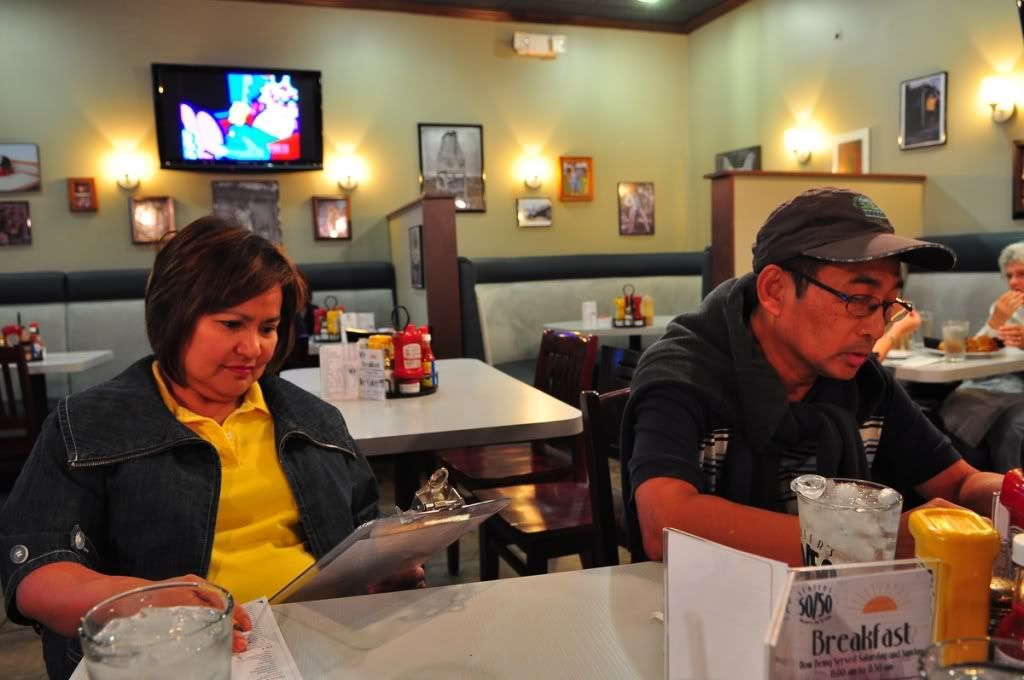 Happy Birthday
Brian
! Why so mad?
An ugly win, but we'll take a W.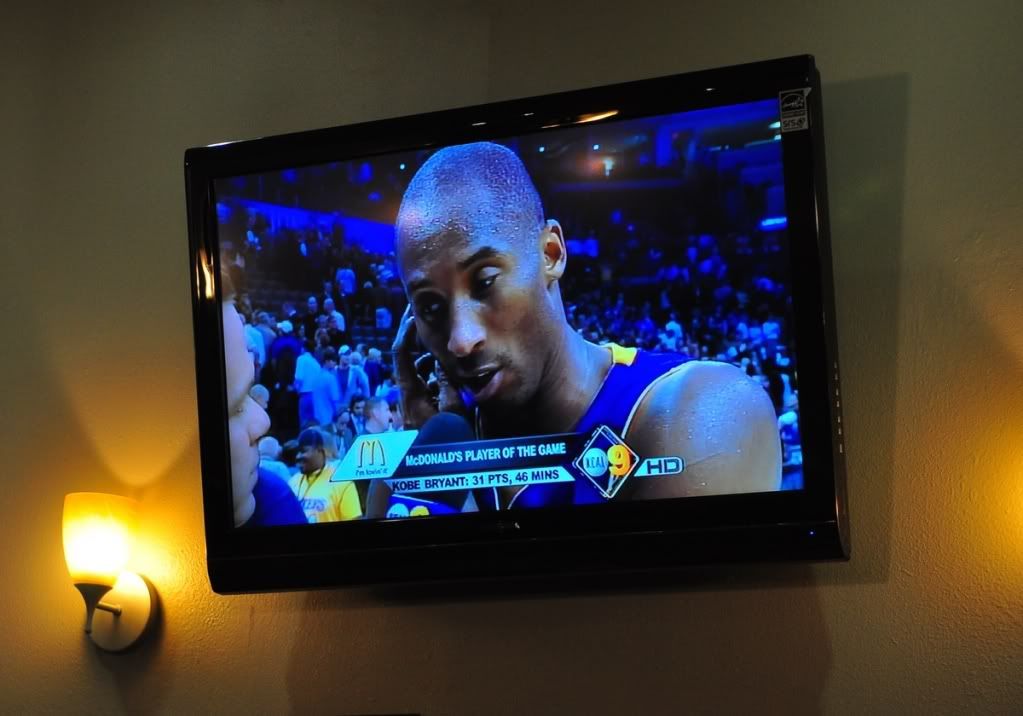 My dad is thinking about getting an iPhone. Here are my parents checking out tweehtter. (That's the Filipino accent there.)
Combo appetizer: fries and sweet potato fries.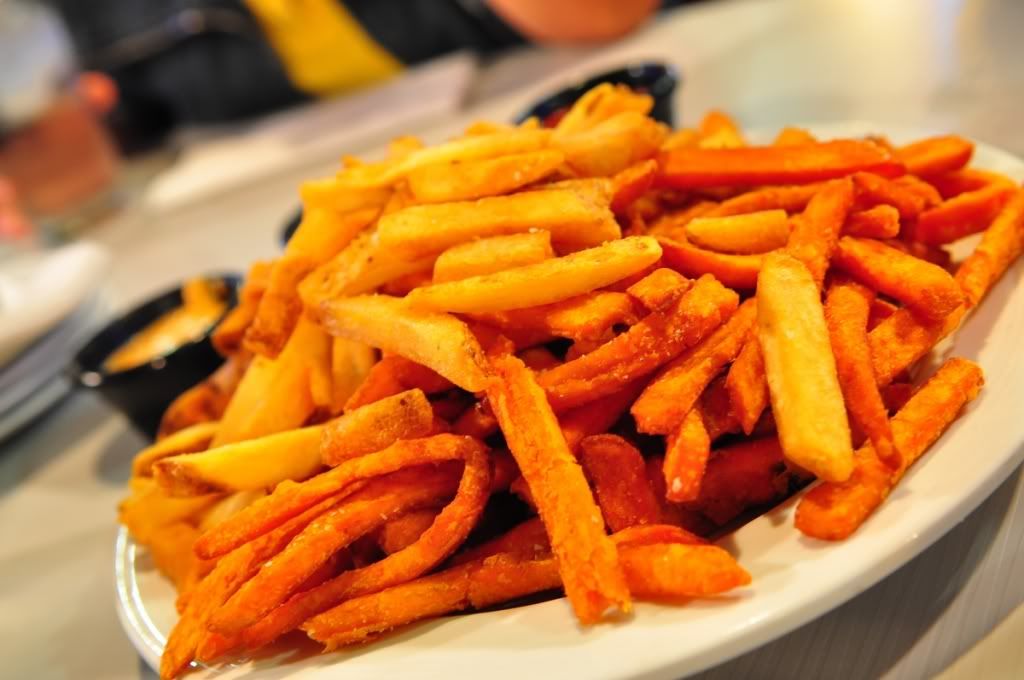 Hawaiian.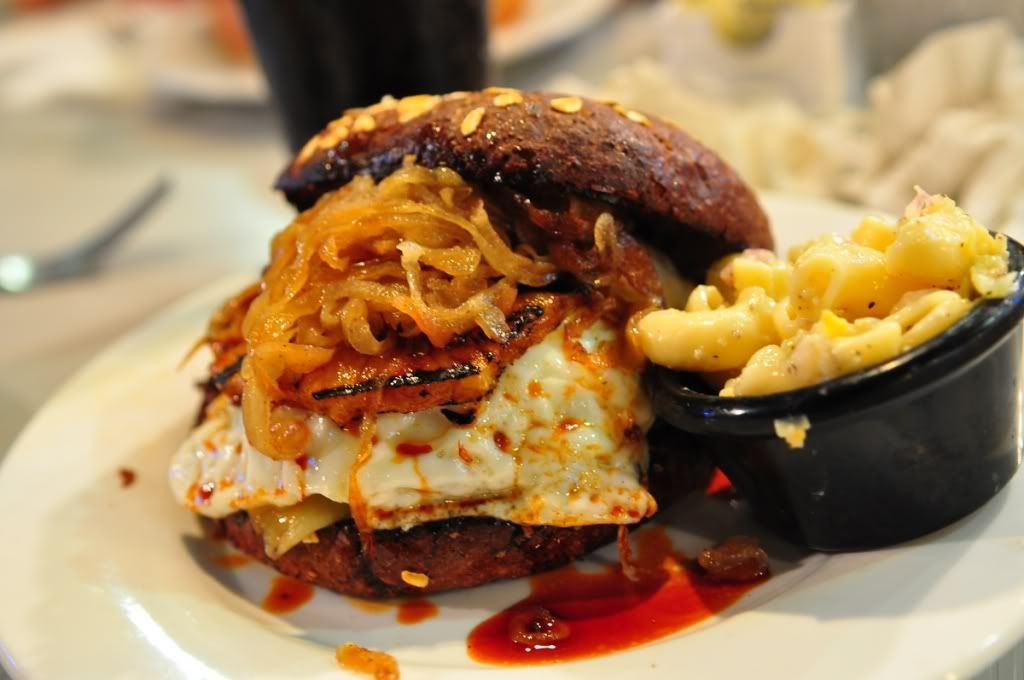 My parents and their proud creations (no not me and Brian).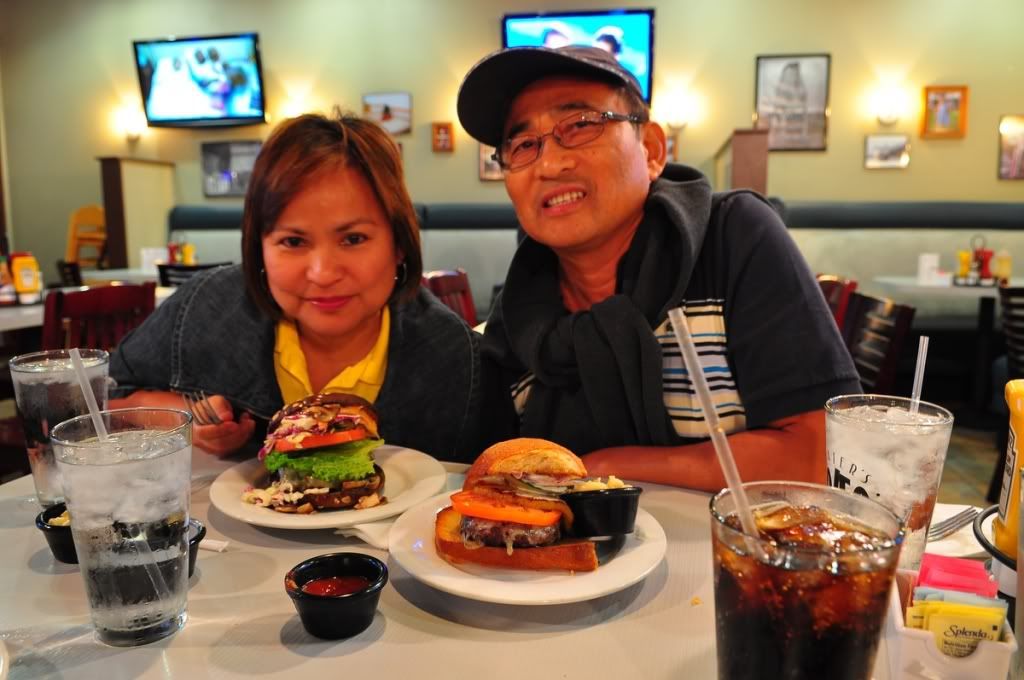 And I ordered the "Peanut Butter & Jellousy" which is a patty, 2 strips of bacon, peanut butter, and jelly. This was actually pretty good! I would want this with a little less PB and a little more jelly. The sweetness of the jelly compliments the saltiness of bacon. TRY IT!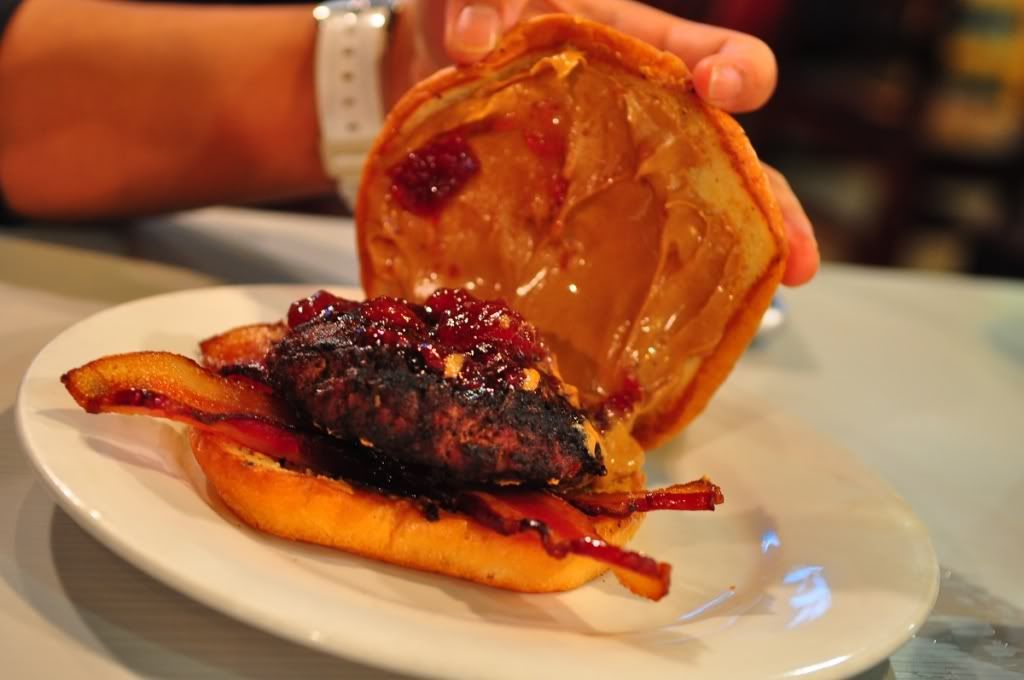 Some birthday cakes for Brimo. Thanks for making us fat.