Two food posts in 1 day. All I do is eat. About a week ago we were informed that Juliana would be making the permanent move to Taiwan. Sad face. She'll be leaving on the 23rd with her parents and her brother already made the move a few months ago. She's heard so much about Slater's and she wanted to try it before she left.
Brimo x Cesar x Juliana.
Vampire dip. No Edward.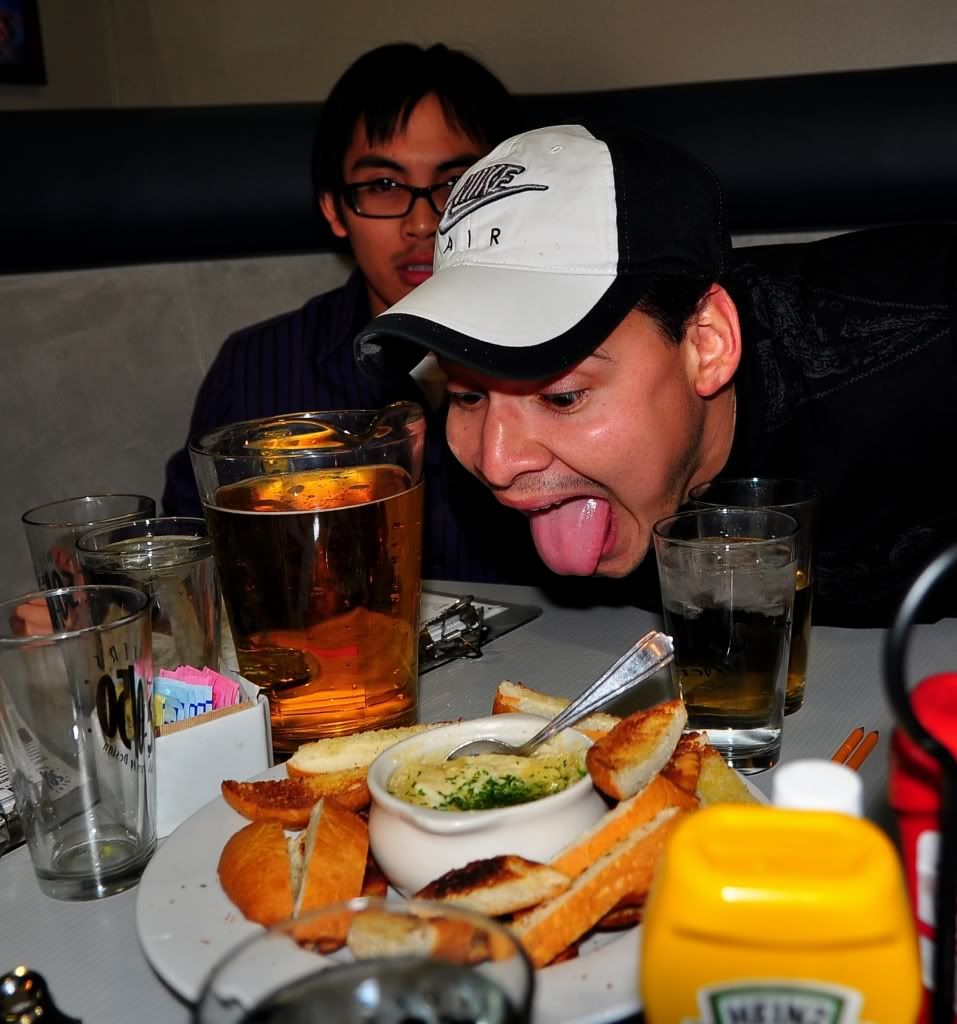 Famous for their "pimp my burger" burgers.
Hawaiian burger. Delicious!
Miguel Soh aka the Master Chef, Lord of the Kitchen Cupboard. Professional cut.
Swirl for dessert.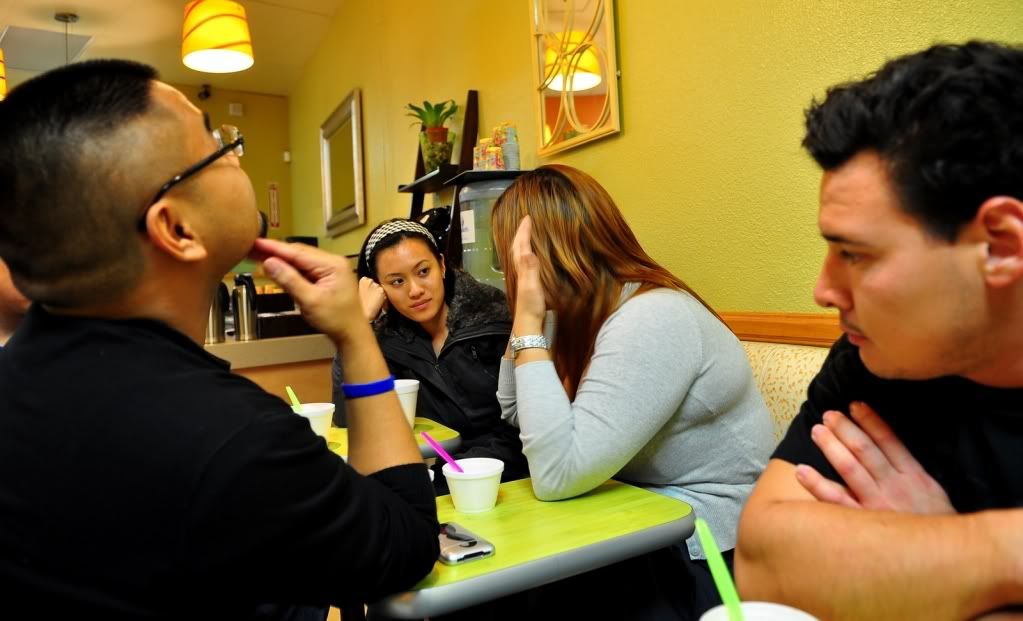 Edward. No vampire dip.
Photoshoot in the cold. Screw this. I MEAN YAY!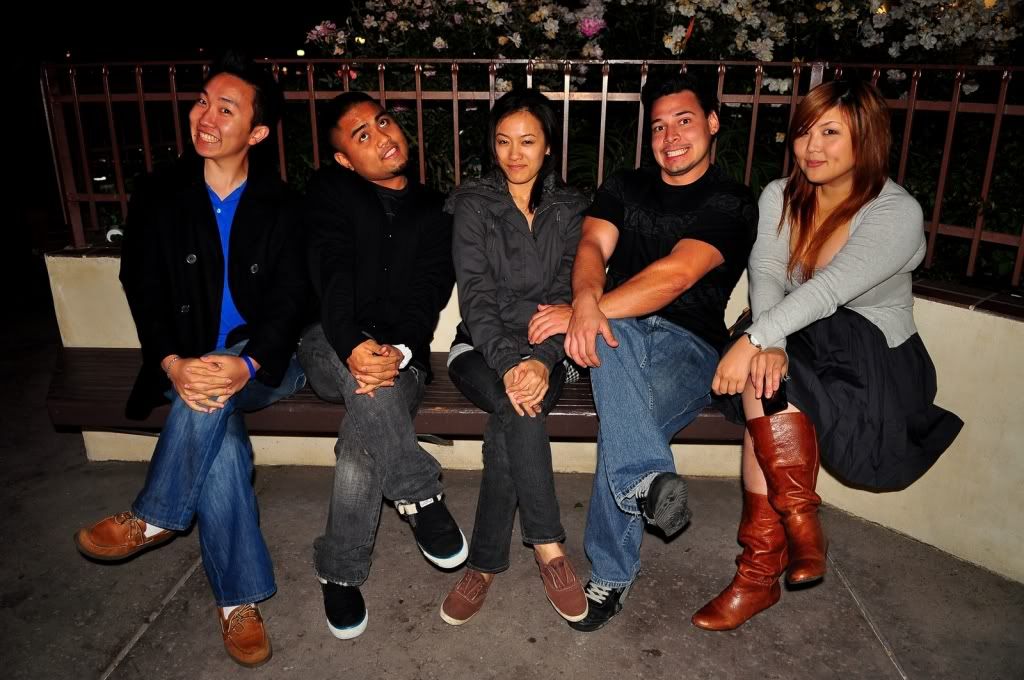 WTF...
We'll miss you Juliana aka JULU! :(