A lot of partying. A lot of pictures. It was my first time going to both Jet and XS, and I got into both for FREE. Let's just get to where we left off from the
Pacquiao fight
.
Goose. Patron. And your assorted mixers and chasers. Room 1626 is where it's at.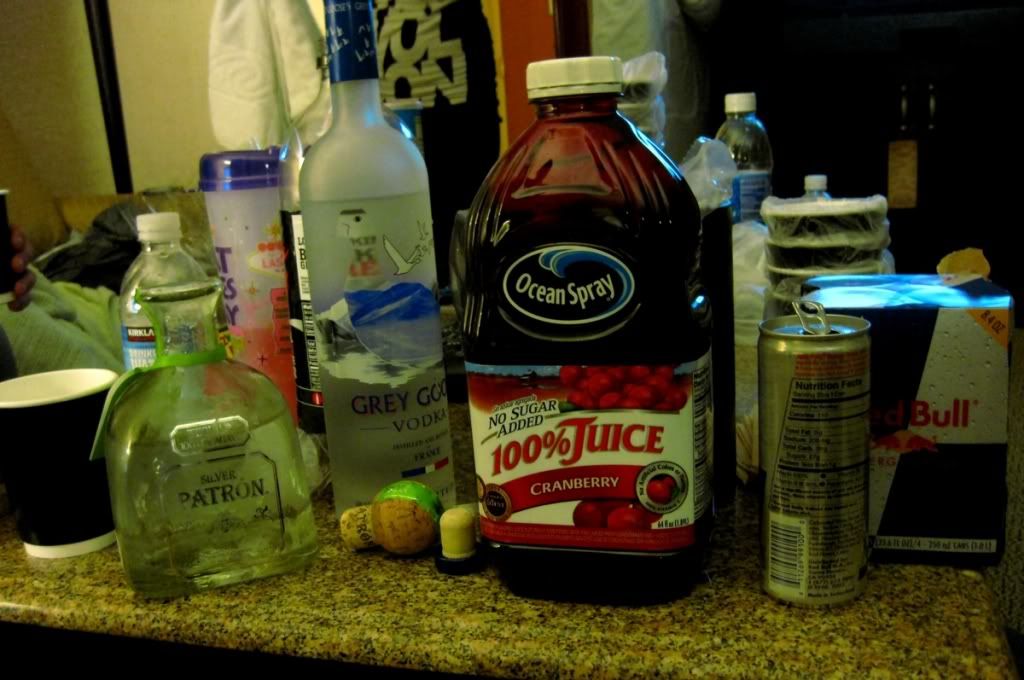 Denson x Stacy x James x me (still had to get ready).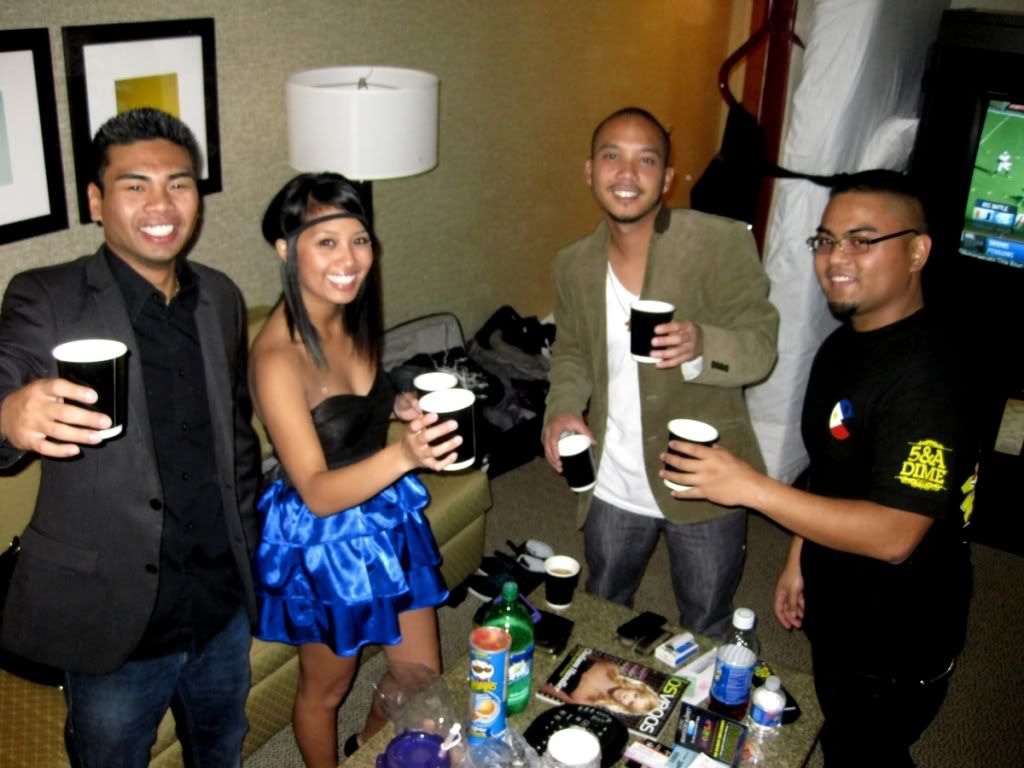 Sheryl x Russel.
Jen! My fam is the best.
First stop: Jet. Looks like everyone learned from last time to get there early.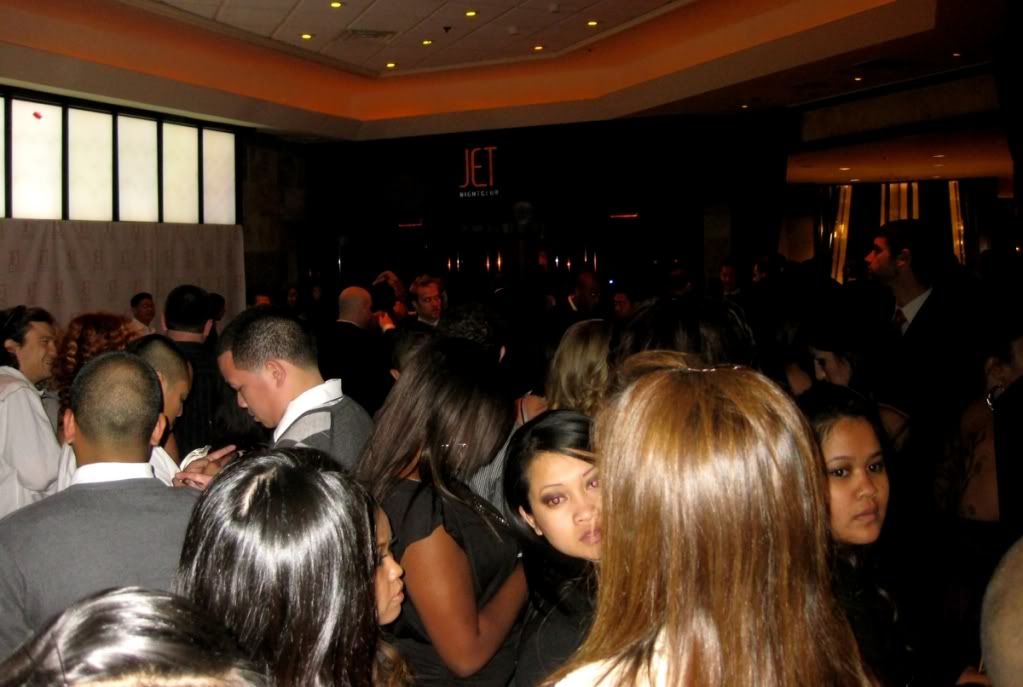 Karen x Alison x Jenny x Rho x Jen.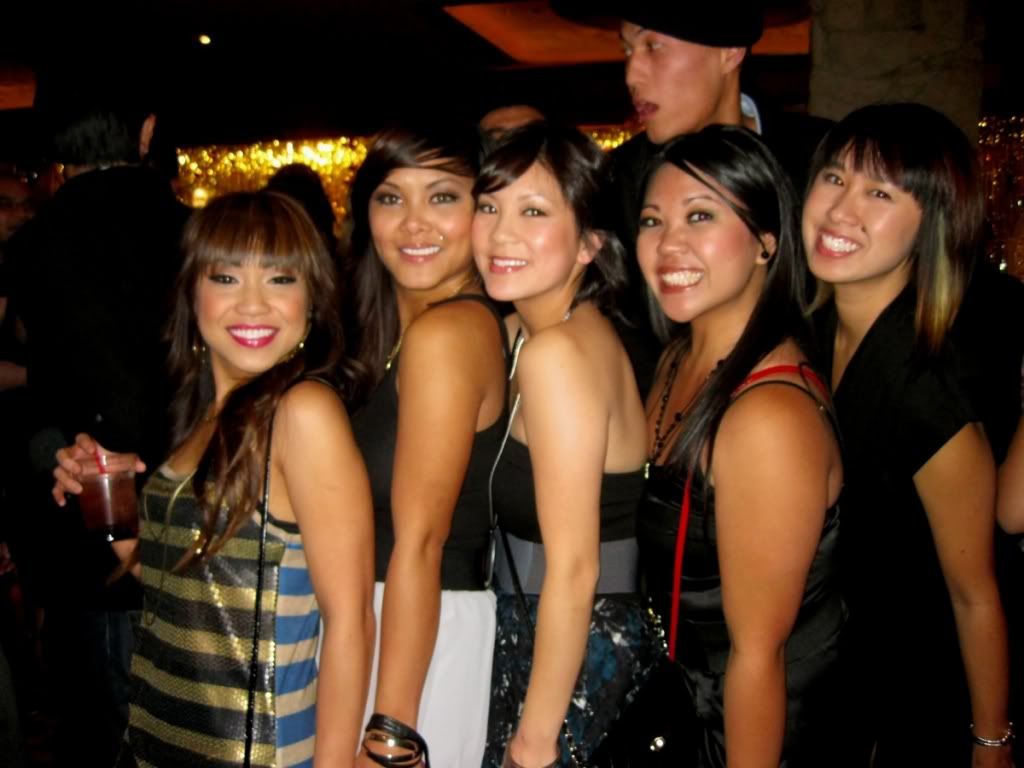 Mindz Alike's very own Mark "DJ Mark Marcelo"... Marcelo. KILLIN' IT!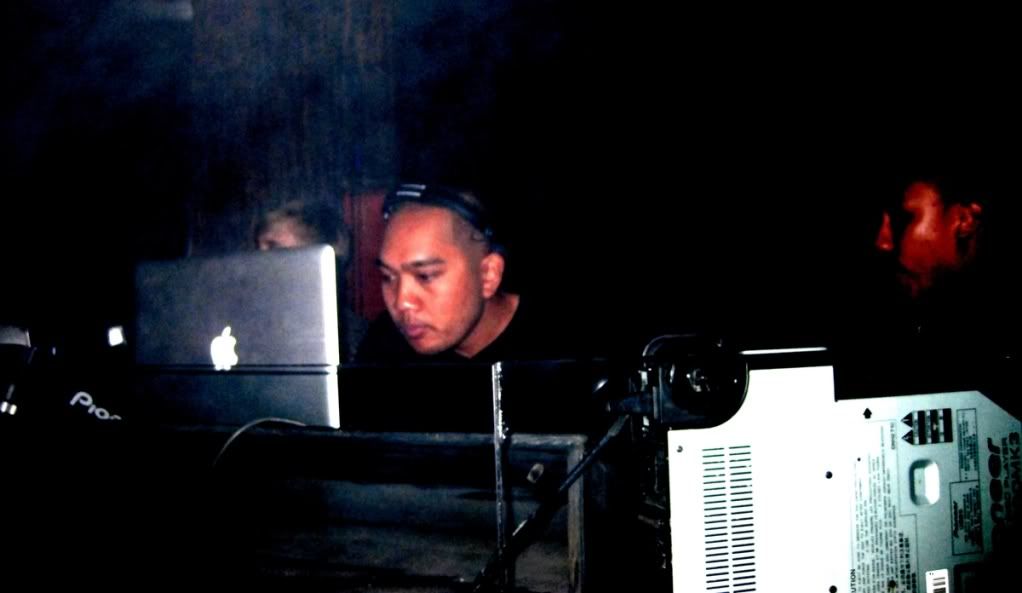 Victory!
DJ edROC x Guil.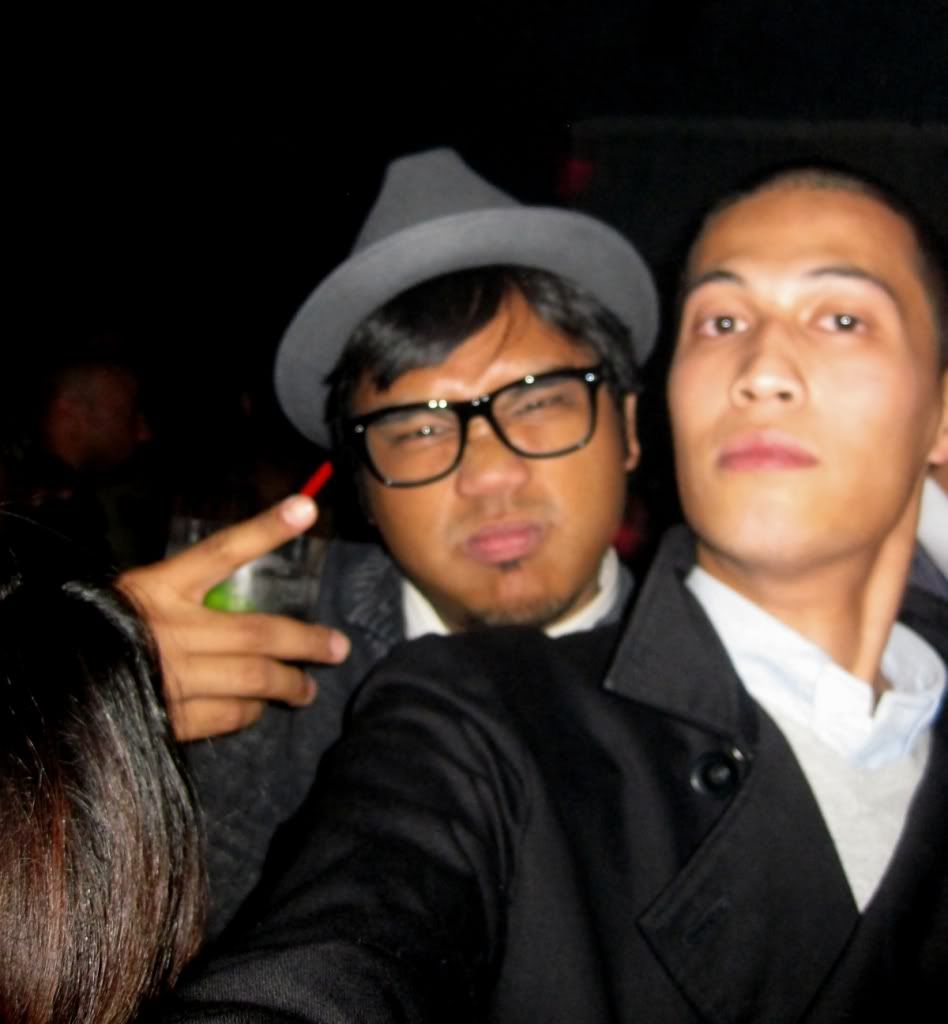 Mink-bombed.
Elmer aka Ryan droppin' stickers everywhere.
What+the+Hellz
?!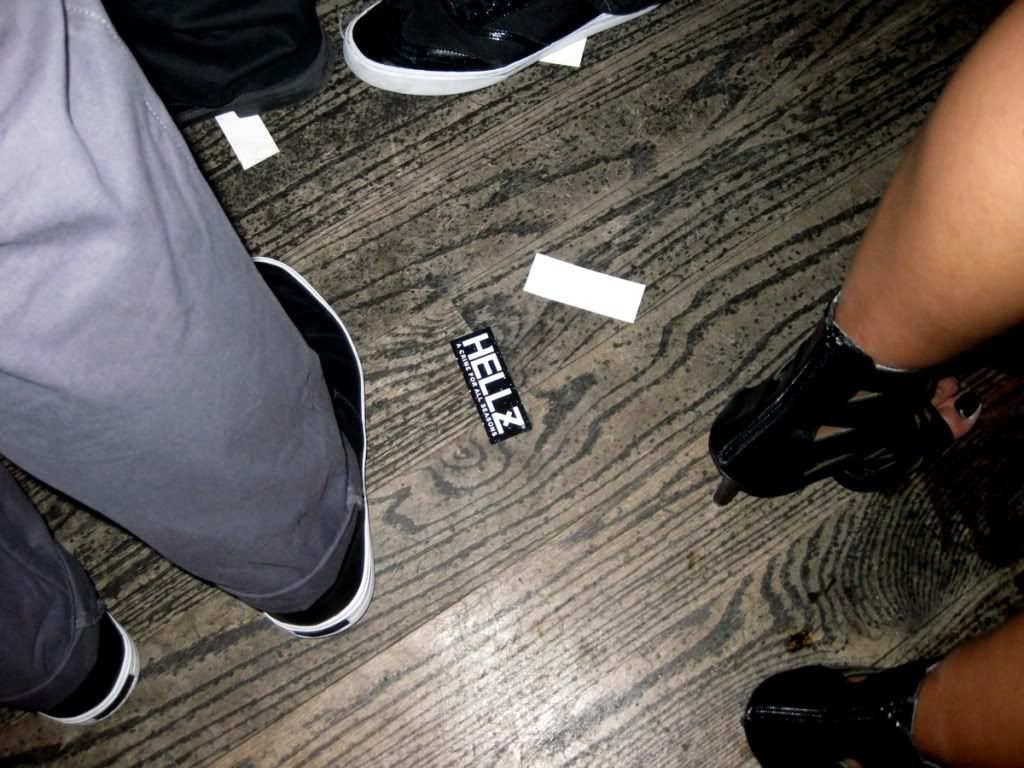 I need a synonym for "crackin'".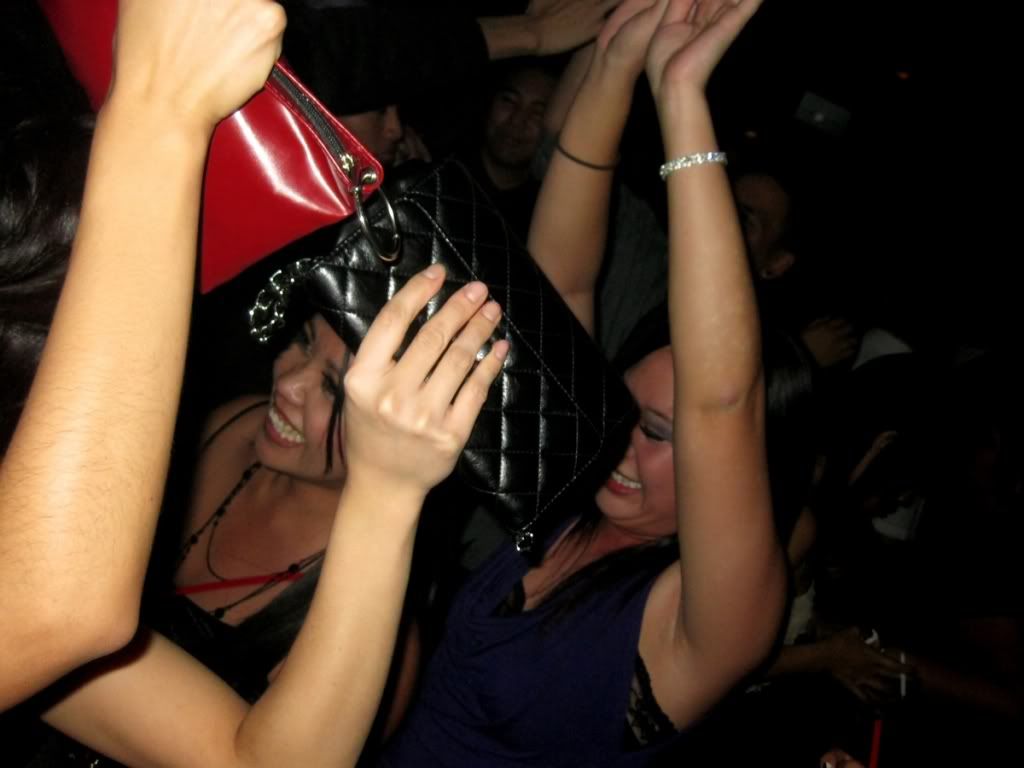 Jen and I decided to join the rest of Room 1626 at XS. No pictures but while in line I saw Too Short, Ne-Yo, Cassie, and an enraged P Diddy.
So just saw Cassie. And P Diddy almost slapped the sh*t outta the guy behind me. I was 3 feet away from Puff!!
I was gonna snap a pic, but I didn't wanna get Kanye'd.
The homie Bert aka
@DJAyeBert
was able to get us in for free. Who said twitter was useless?! TWITTER FOR THE WIN!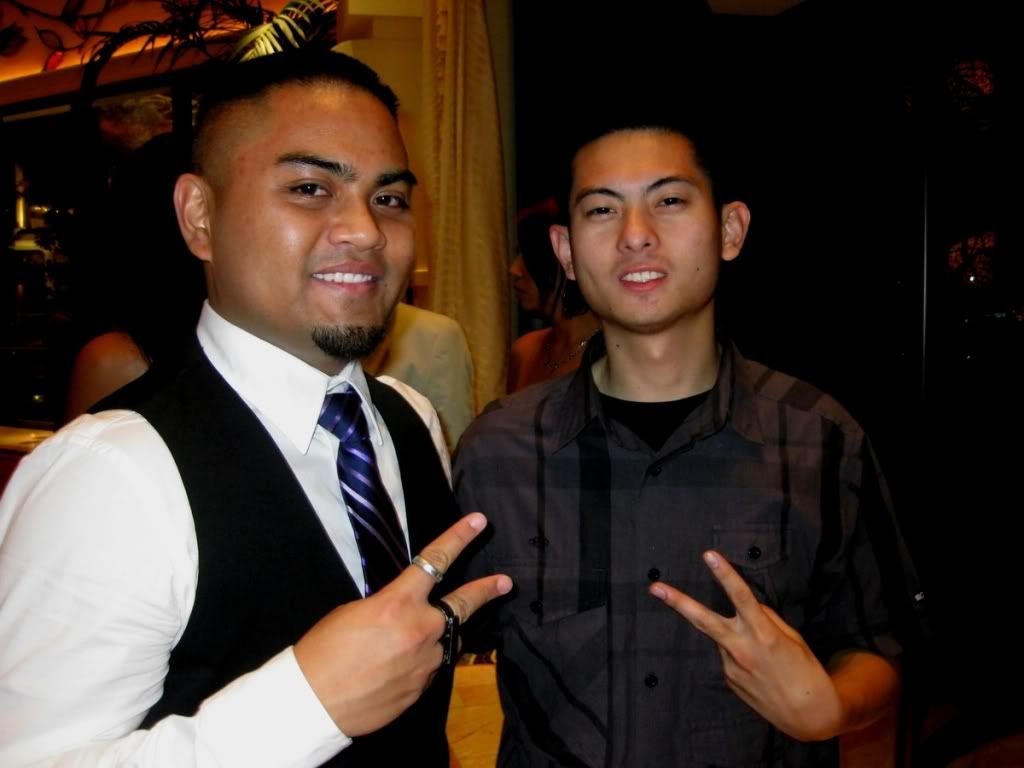 (Insert synonym for "crackin'" here.)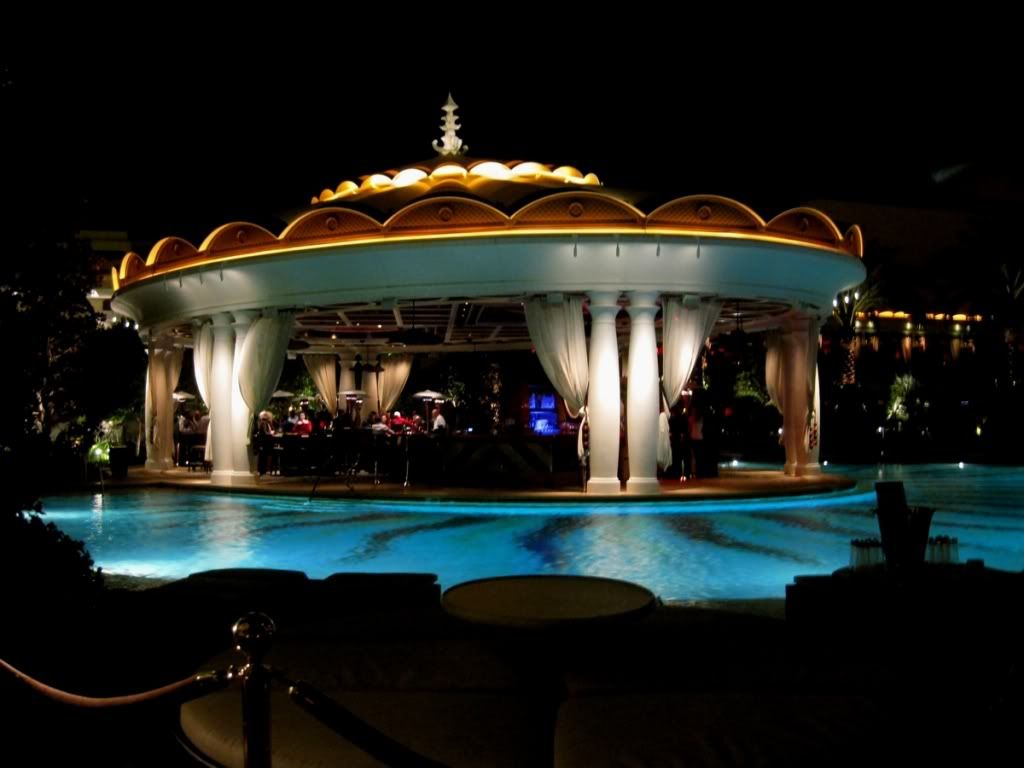 I think that's Mario Lopez, but what's with this dude's forearm and him tying a sweater around his waist??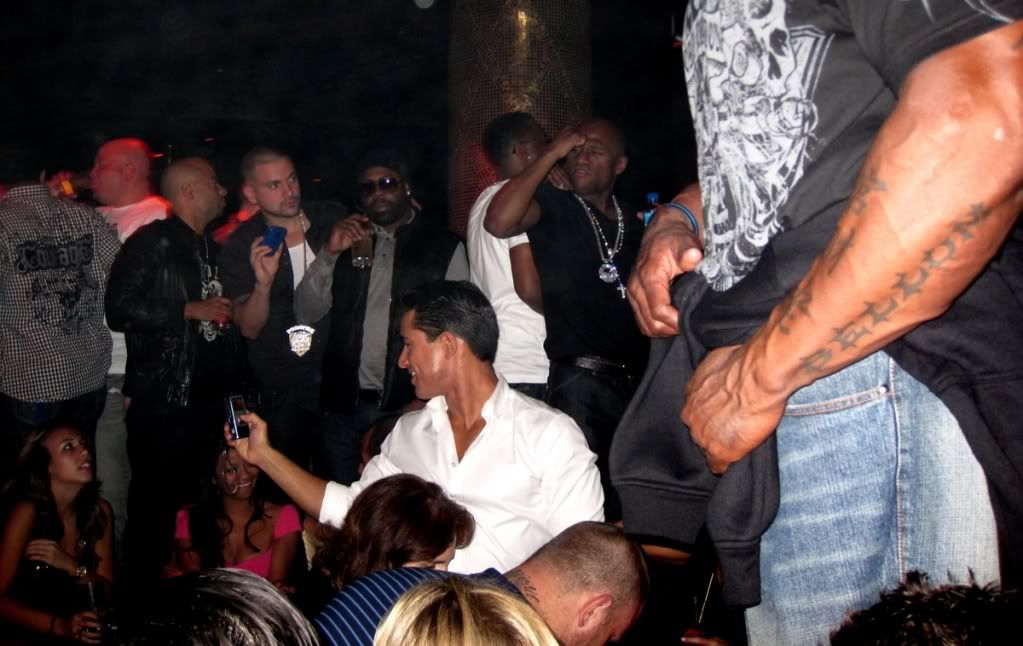 Holler at it.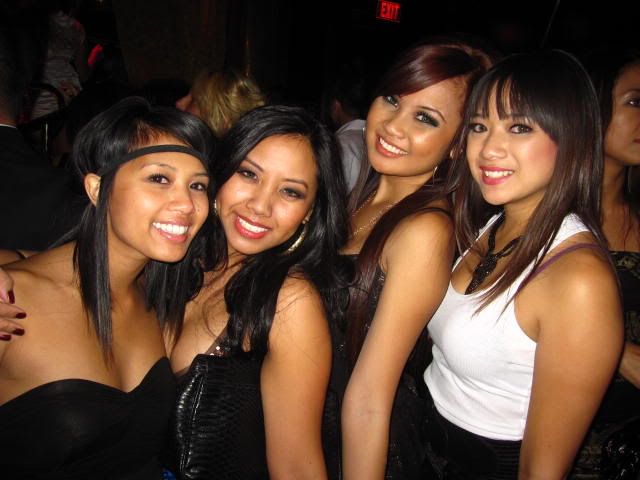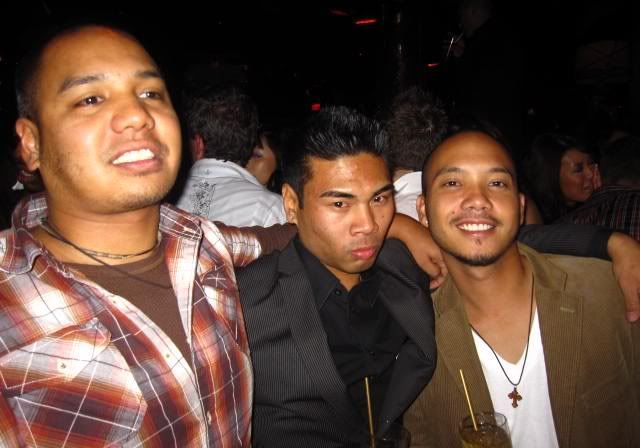 Girls x stripper pole = Hoes.
JUST KIDDING! :D
Mark x me x Jen x Sheryl x Karen x Denson. The only serious picture of the night.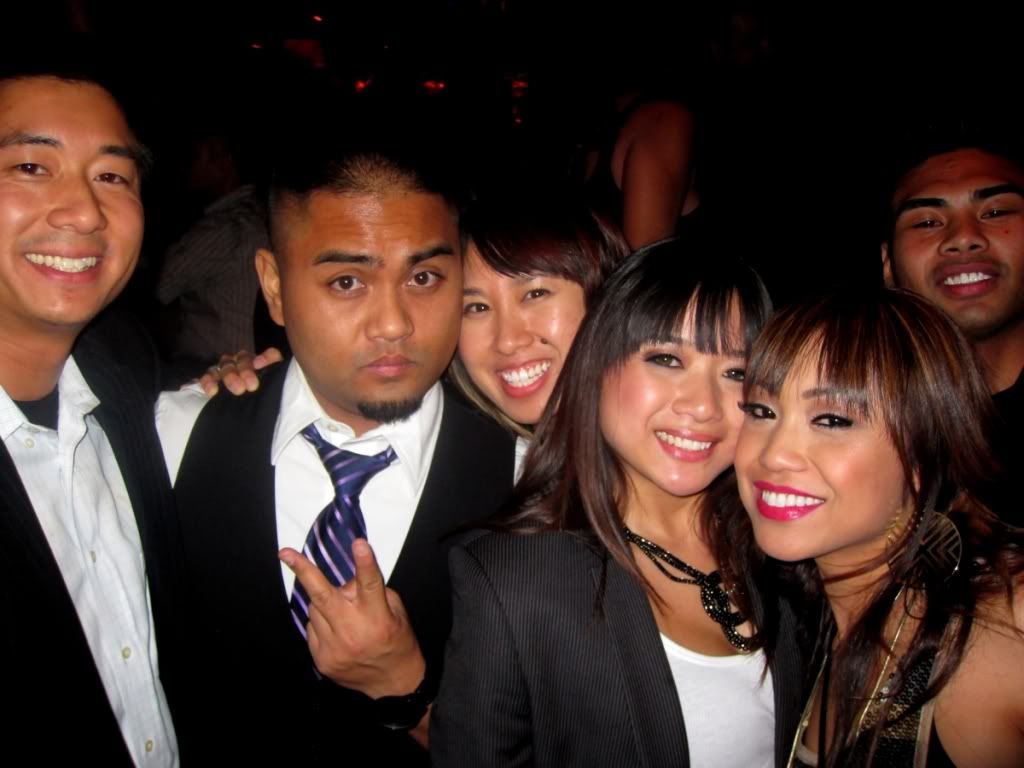 My "cousins". Do I really have to explain? We're just missing David, Trishia, Jeremy, Brian, Derrick, and Jamie, all of our younger siblings.
Mark's camera had all the silly faced shots.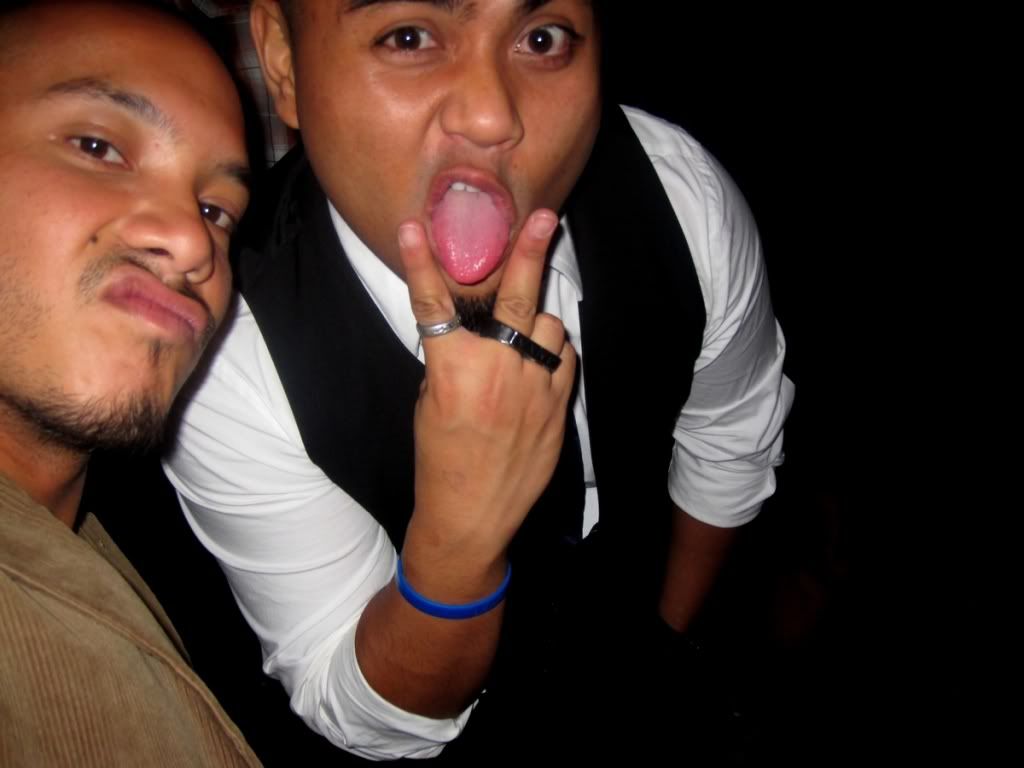 Hahahaha wtf Sheryl.
Sheryl's camera had the "picture bomber" shots. Can you find them?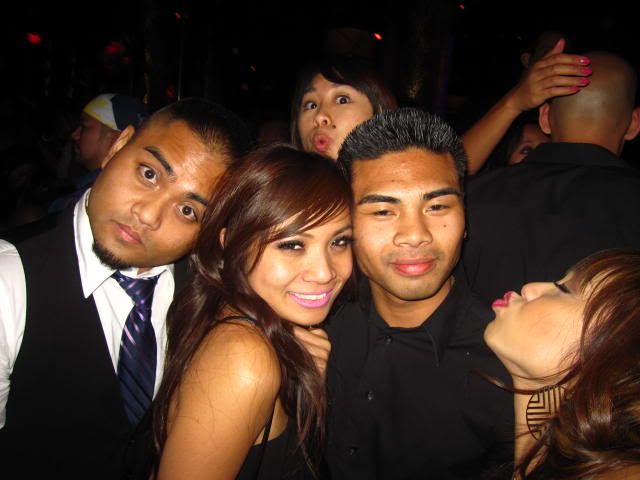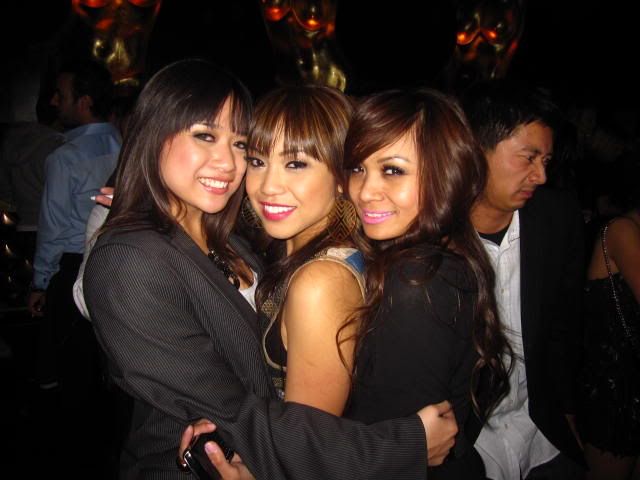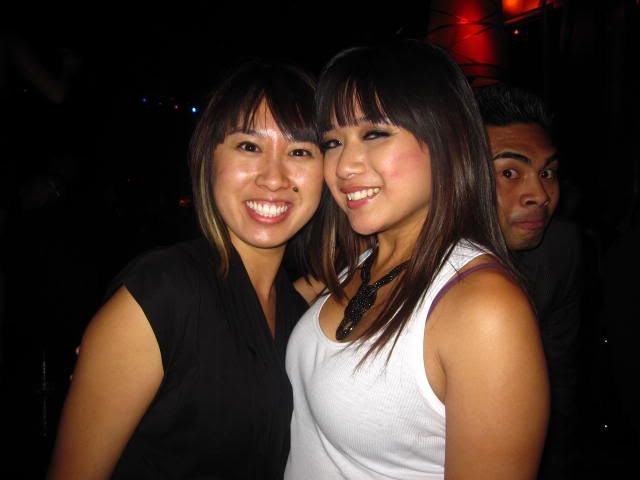 Best of the night. So f*ckin' creepy.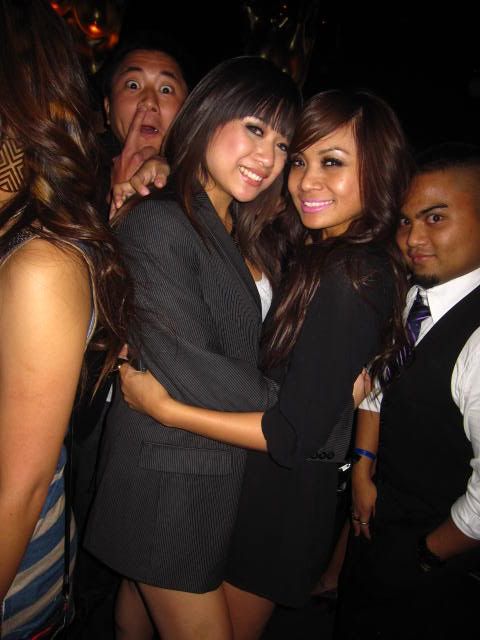 Alright it looks like it's time to bounce.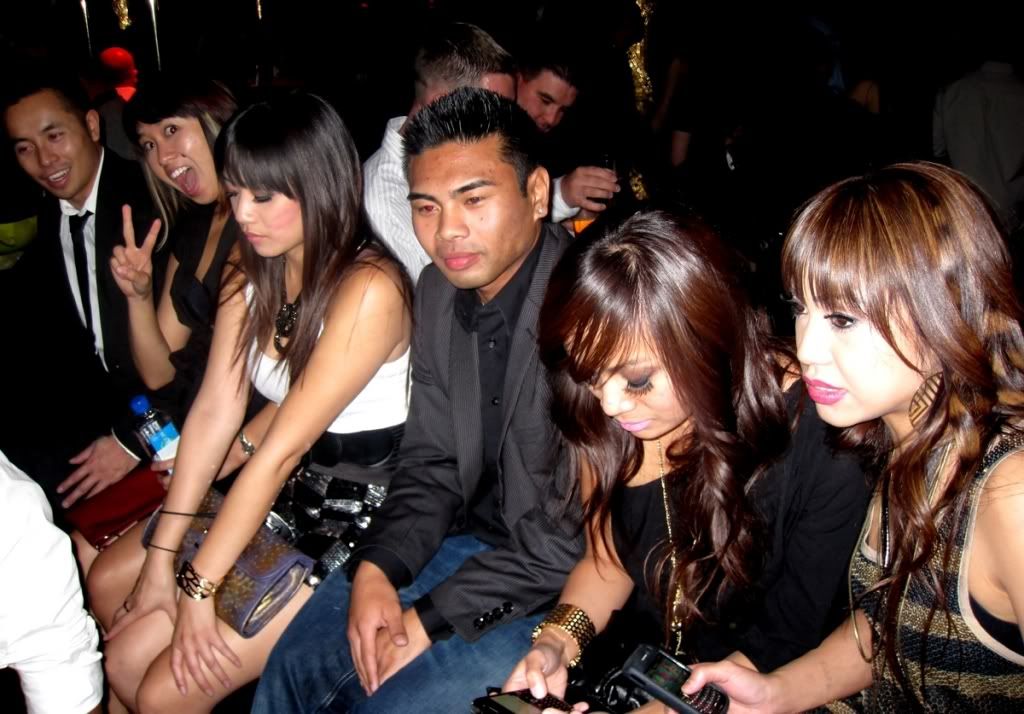 I met up with the SD crew at the Grand Lux Café.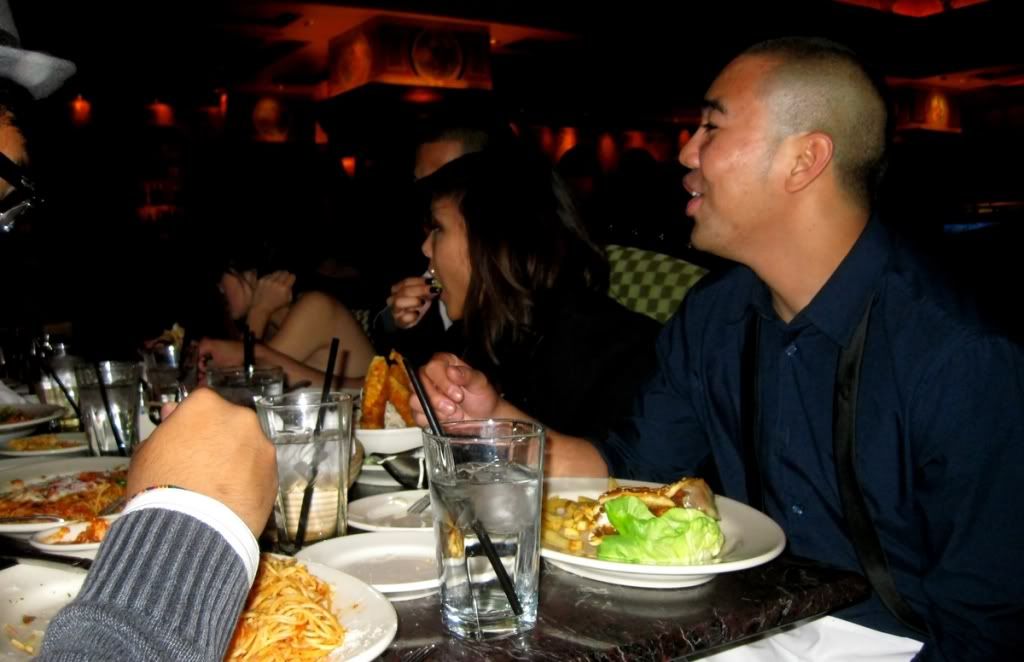 I'm pretty sure these 4 guys dream about each other every night. Jelluz.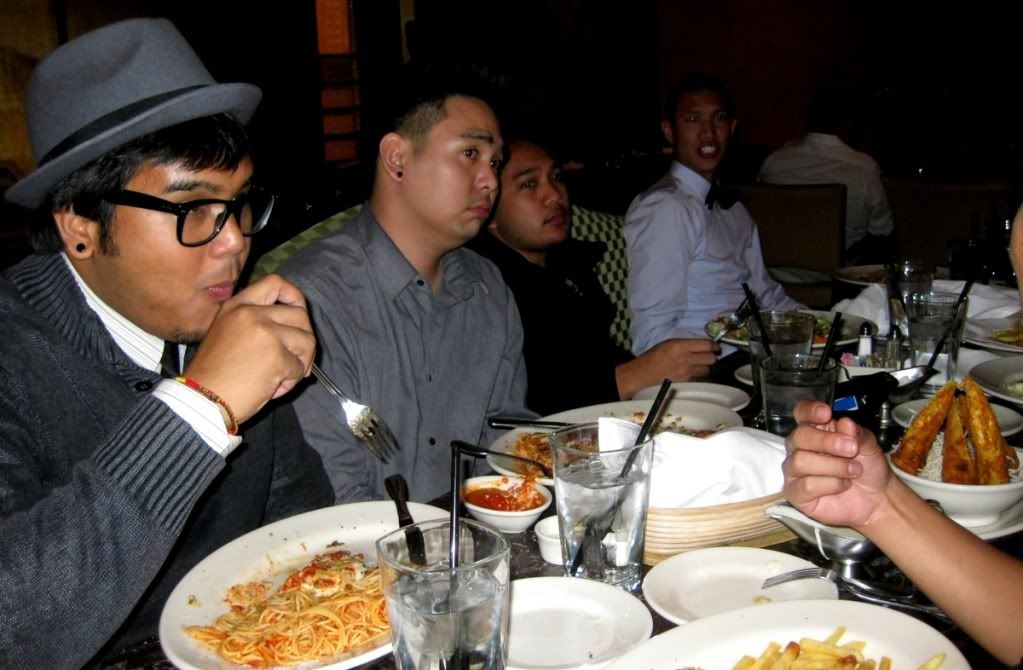 Awwwww.
Julz is the epitome of intense. Finger bombed.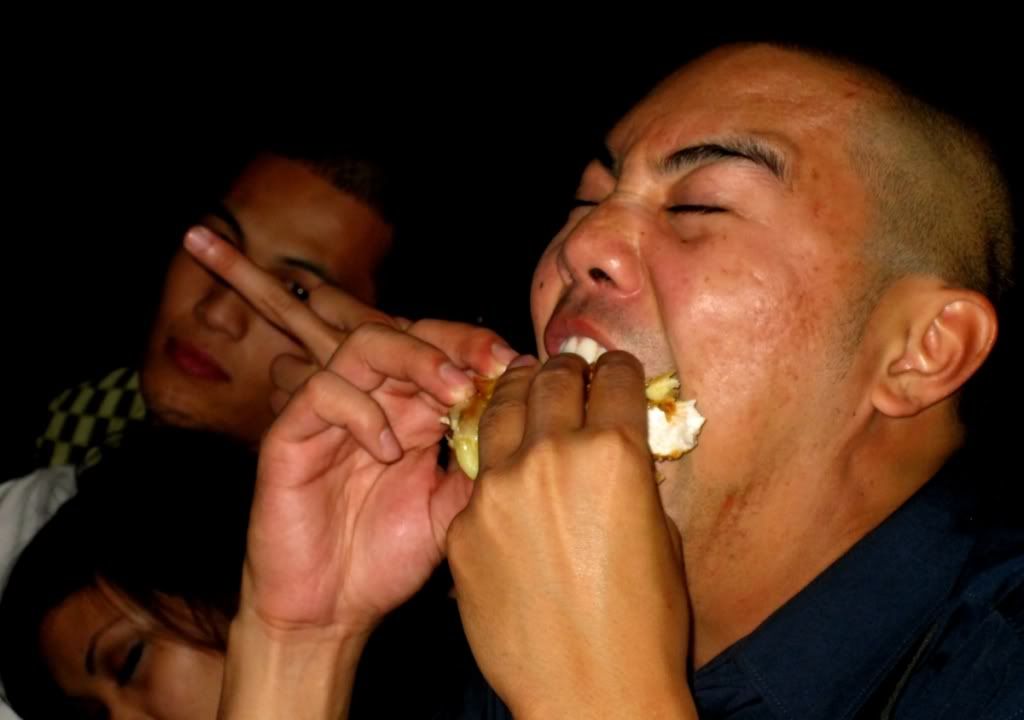 I'm not sure if Julz wanted me to post this or not. BUSTED!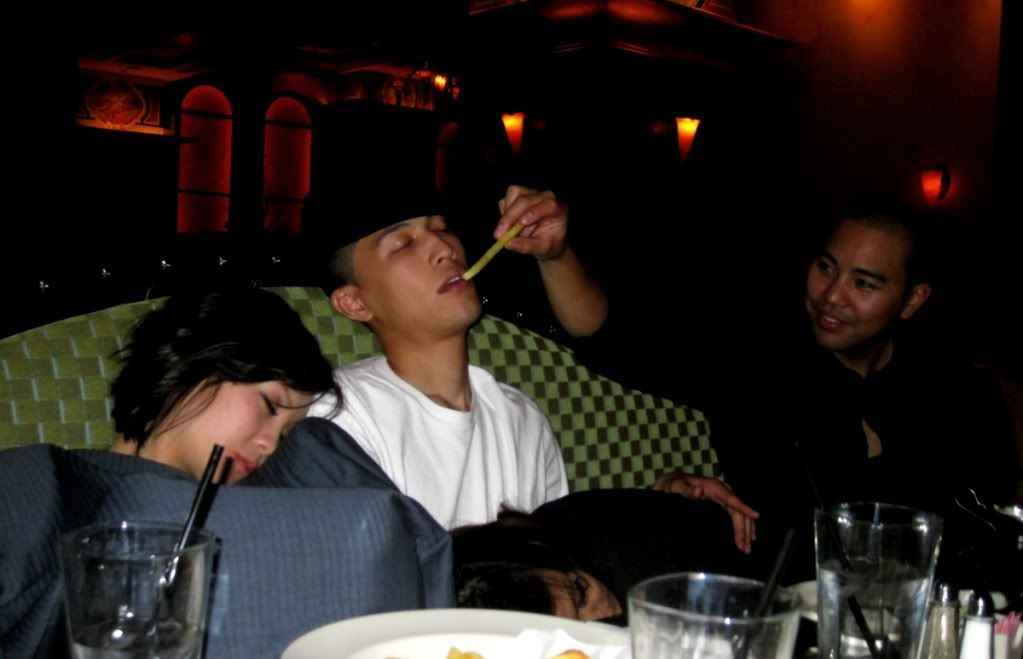 Lullz.
As soon as these fools finished 4th meal and woke up, the rest of the OC crew caught up. I was ready for bed, but Denson and Sheryl wanted to watch Karen and Nick eat. So we did.... -__-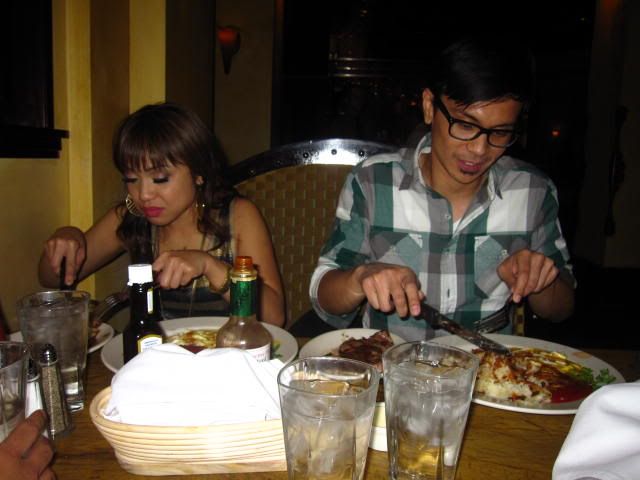 Happy birthday Sheryl! You look tired. Goodnight.