There is a lot of preparations that go into putting an event together. I was able to capture a smidgen of what goes on right before the Victory Nightlife NYE 2010 House of Blues Block Party Event.
Mark
and
Toe-Knee
were both staying at the Sé hotel next door to the House of Blues.
While TK was getting his mind right
, Mark was going through some of his 2x2 turntable set that he would play with
DJ Virus
as well as the countdown... on this baby table.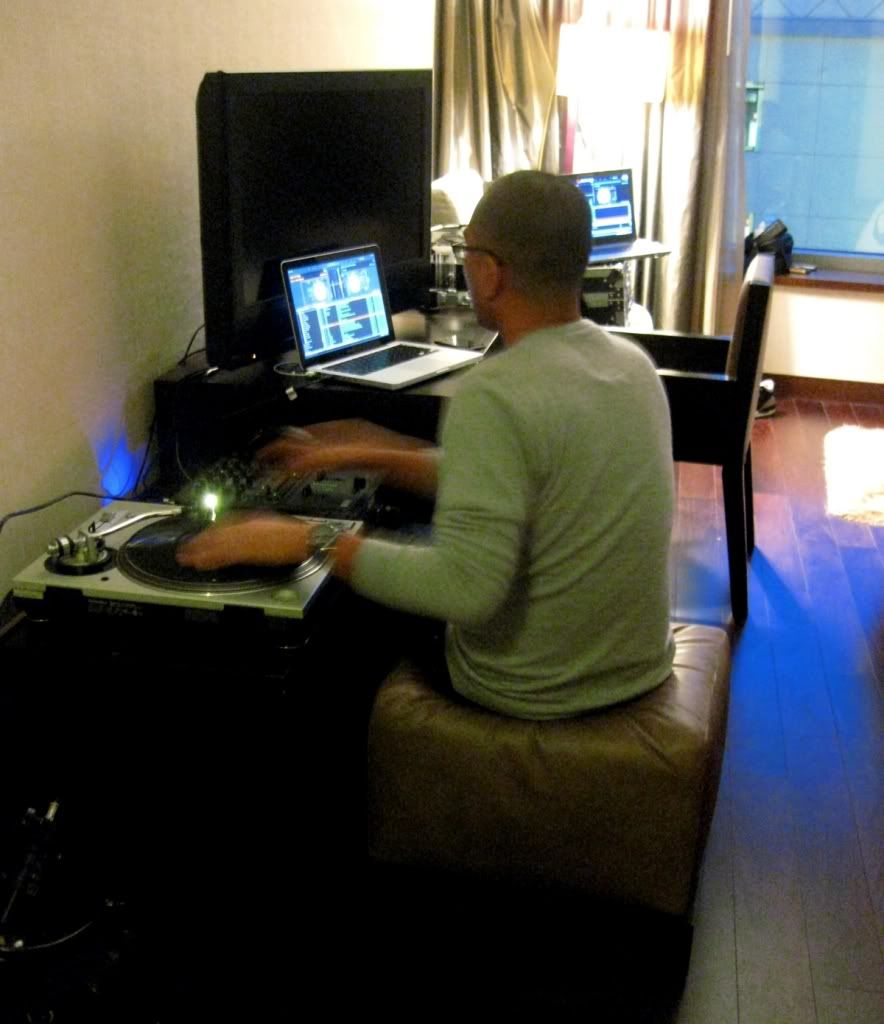 Big Gee and
DJ Julz
with a toast to the new year.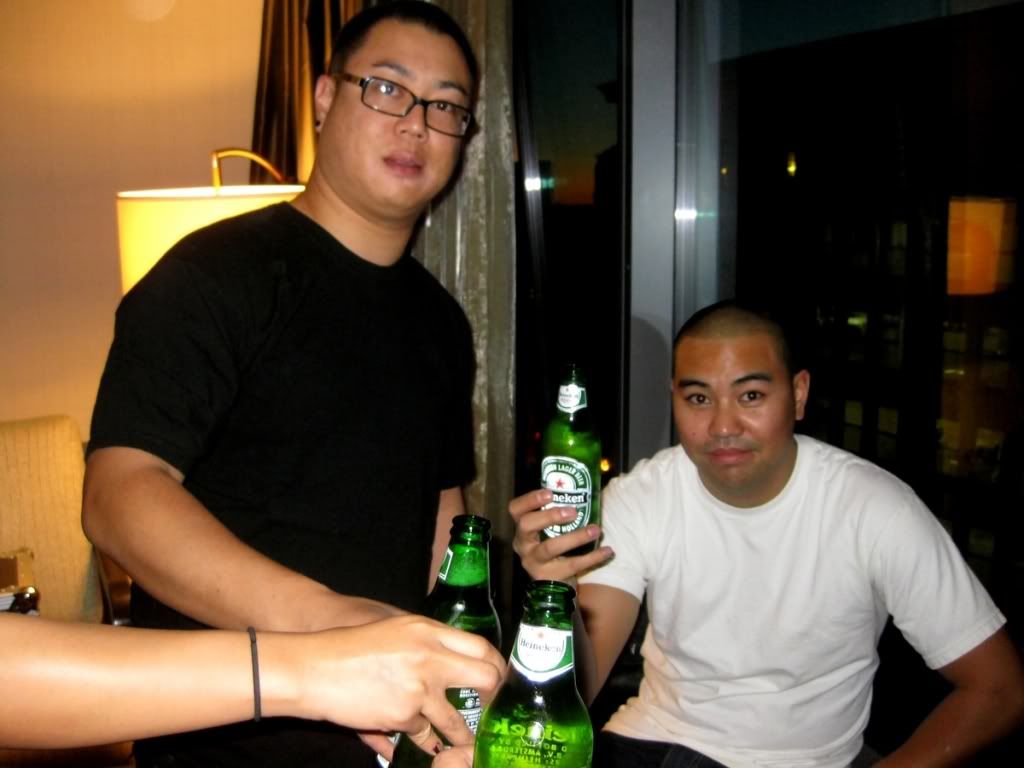 I had some preparations to do of my own. Without a funnel, Gee and I had to put our MacGyver hats on and make this crazy contraption to prevent spillage. Jameson flask, check.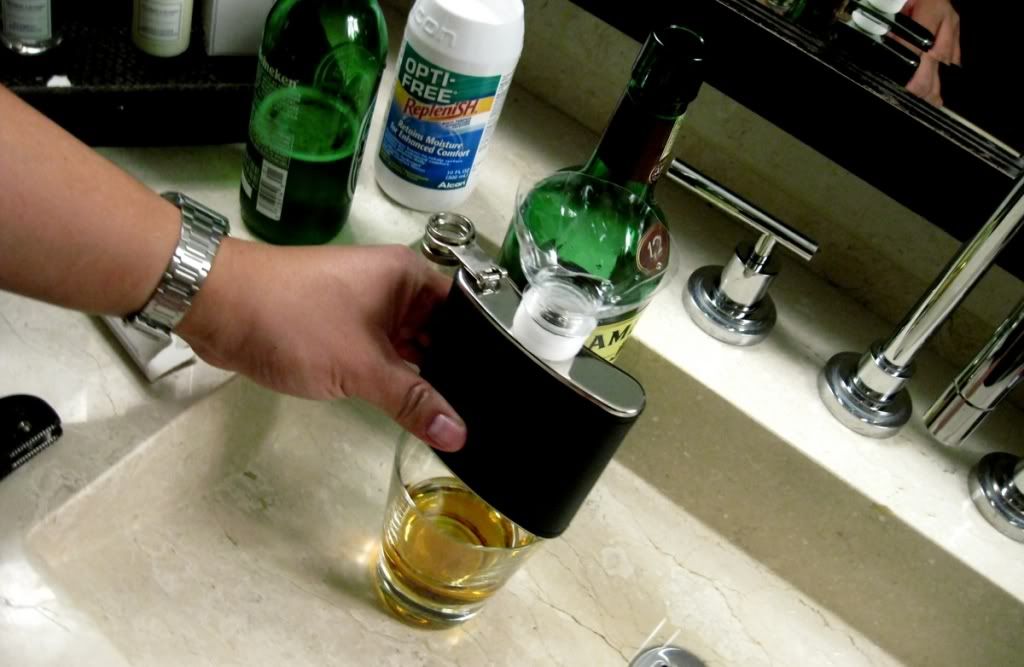 Just an FYI for those who wanted to try and get tickets at the door at the last minute. You snooze, you lose!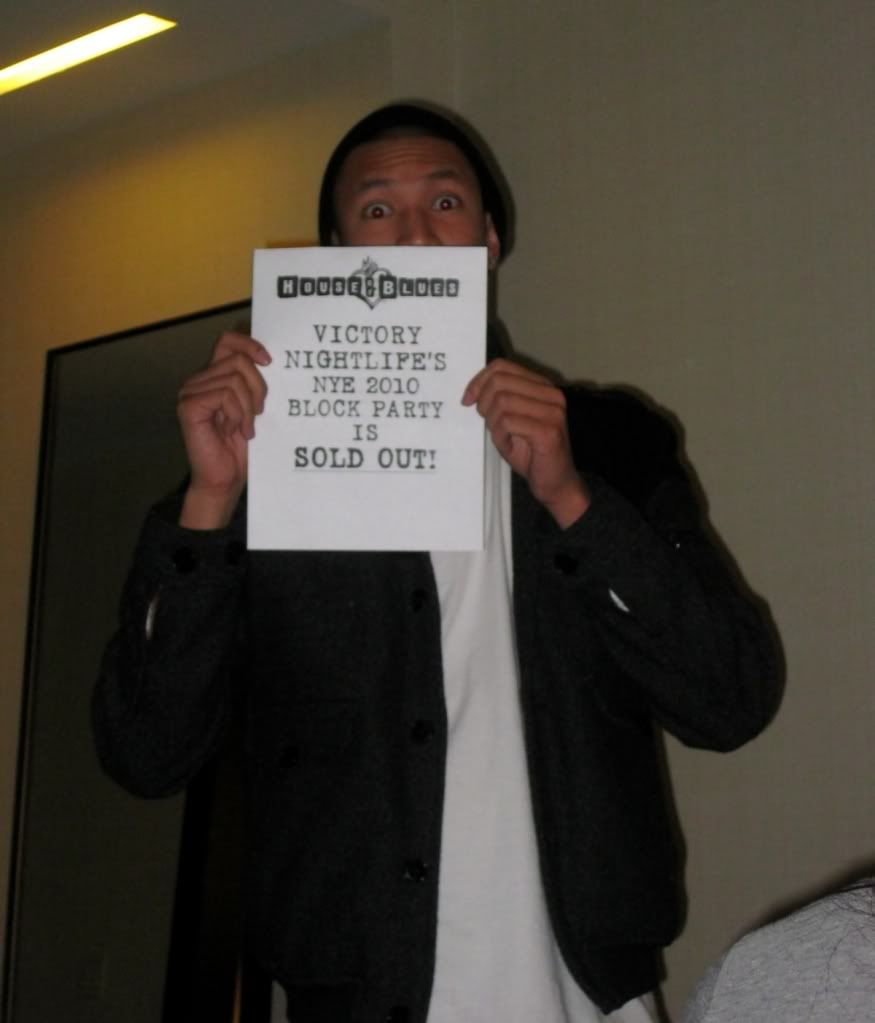 The DJ session took a turn to the smooth with a little Slow Jam battle between Mark and Julz. There was no clear cut winner. All we know is, we love slow jams.
We went down to the HoB stage to get set up.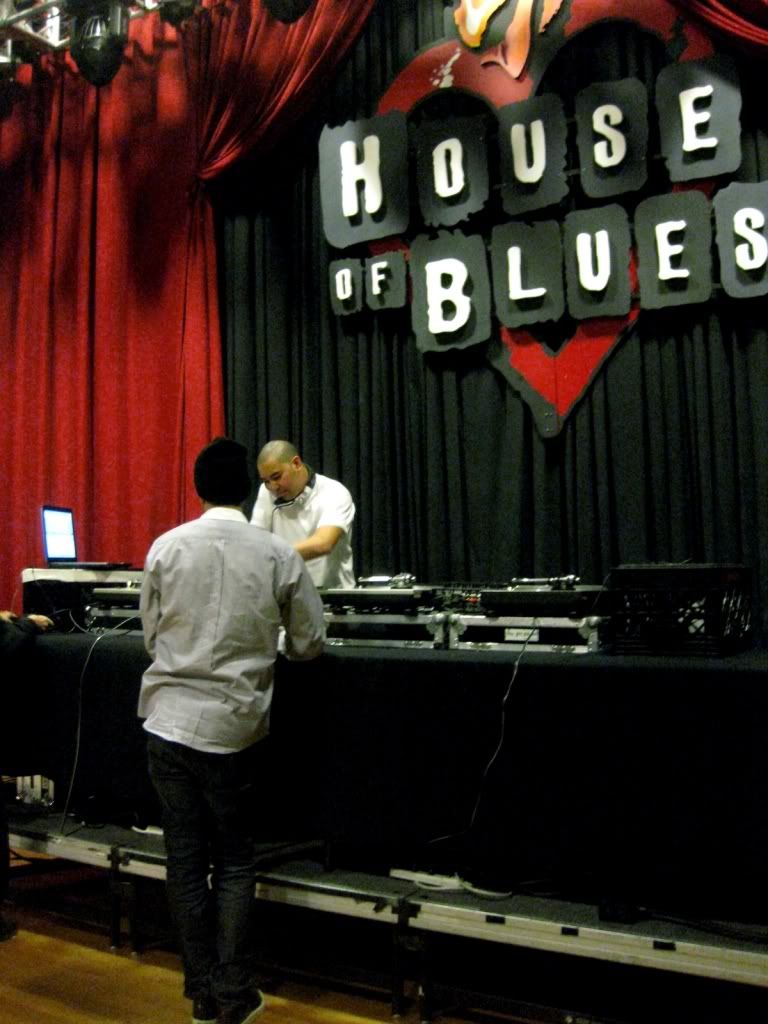 No cords courtesy of Bin.
Archie and Alison getting the photobooth ready.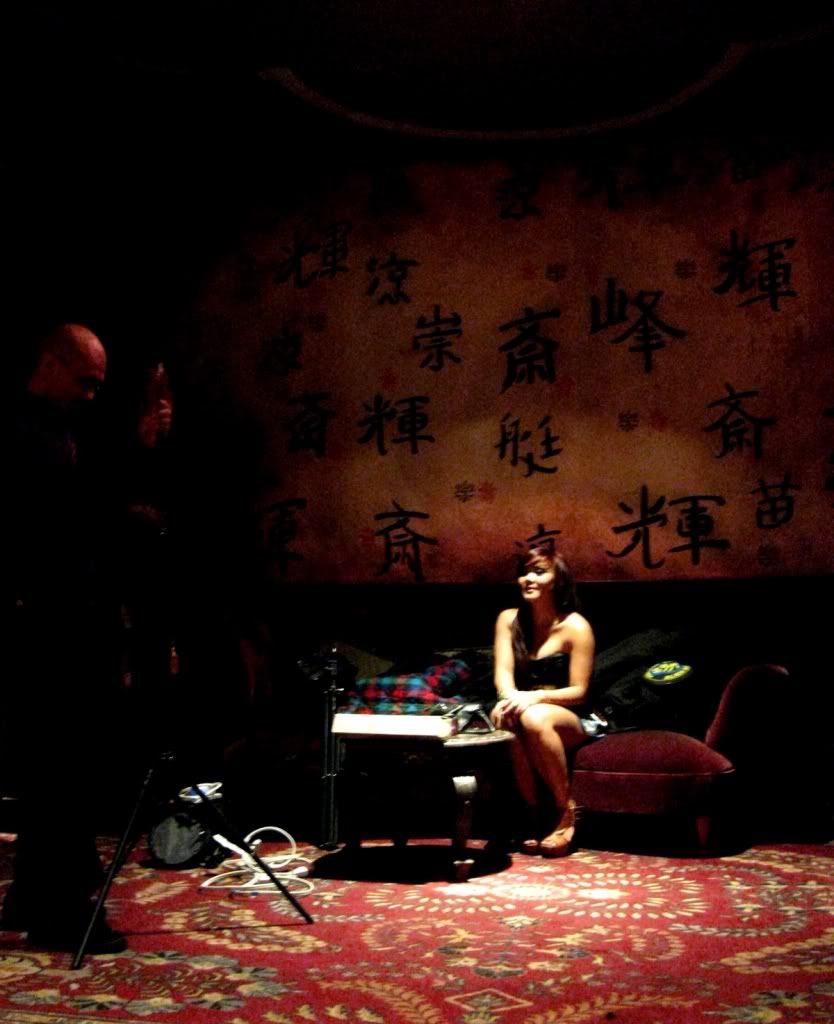 Toe-Knee with some extra surprises for the crowd.
A couple hundred cash-filled balloons that would drop at midnight. A couple Washingtons, and maybe a couple Benjamins? Who would get lucky tonight...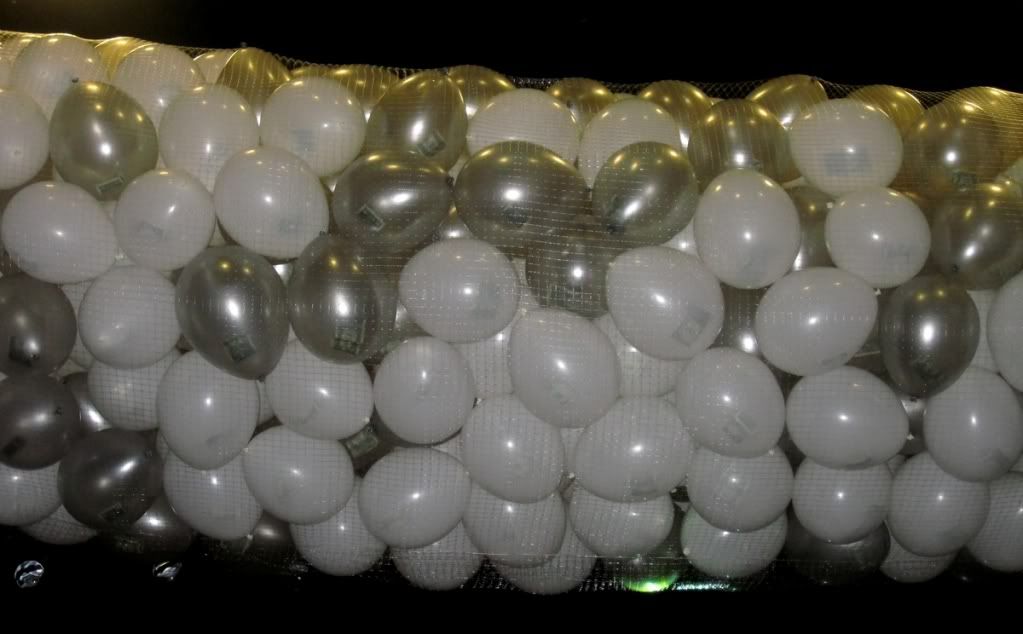 The David Ross Project getting a rehearsal run on stage.

Culture Shock SD and PGN would also have some performances that night too!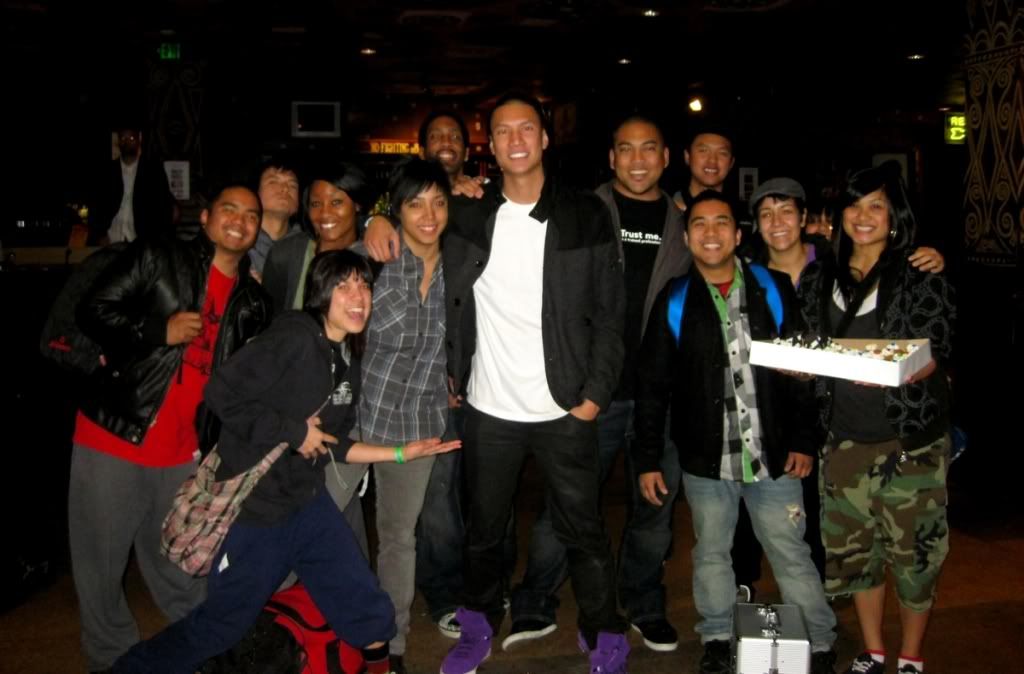 Oh and just one more surprise up his sleeve...