I need to work on my blog titles.
I love to celebrate my friends' birthdays. But when it comes to my own, I'm pretty low key. I do appreciate my friends' efforts to celebrate, and I'm grateful for all the birthday wishes. But being a party-pooper just wasn't acceptable for David. So he gathered a few of the UCSD friends for dinner at Banana Bay and karaoke afterwards.
Woot wootums kid
. Thanks for putting this together.
I haven't had a birthday shot all week. It's all downhill from here.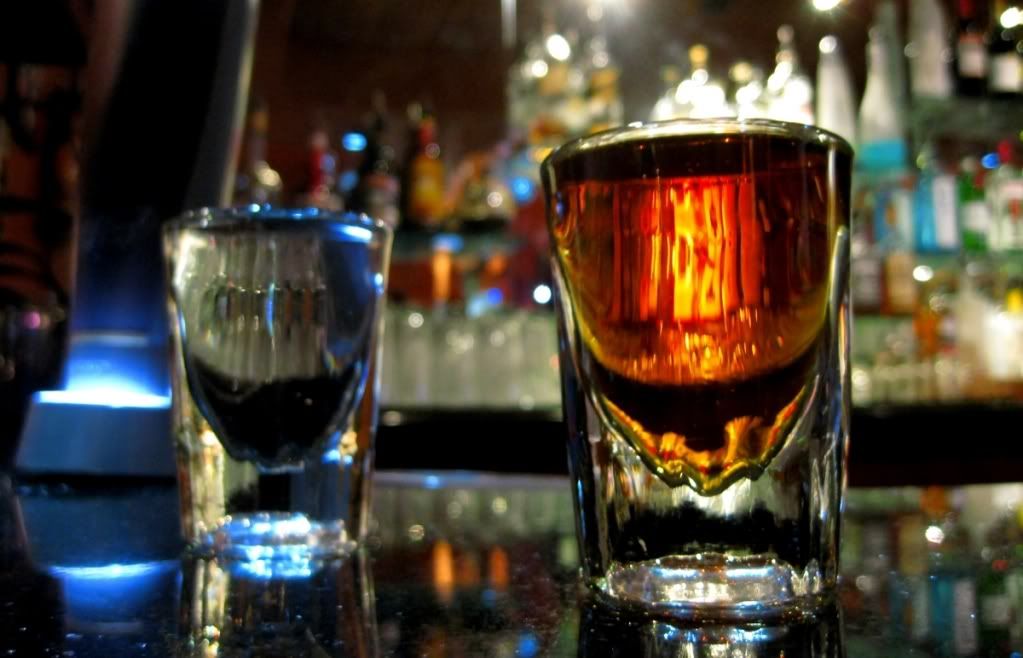 Jimmy, me, James, Phil. Thanks for the shot Phil!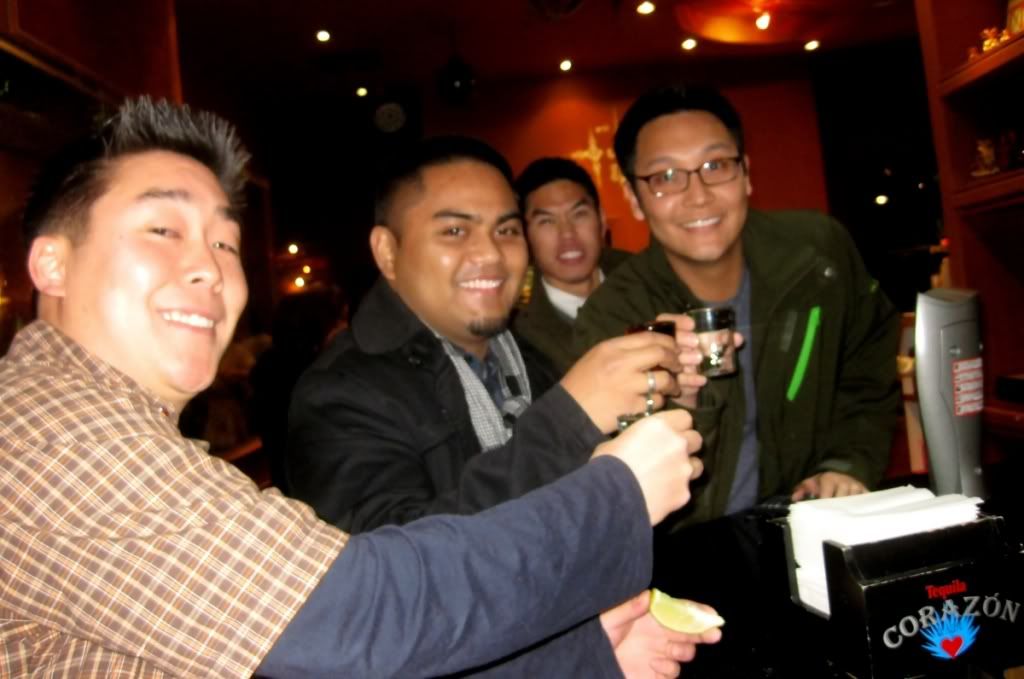 Thanks for the Thai beer James! Nutty, no Jumbo.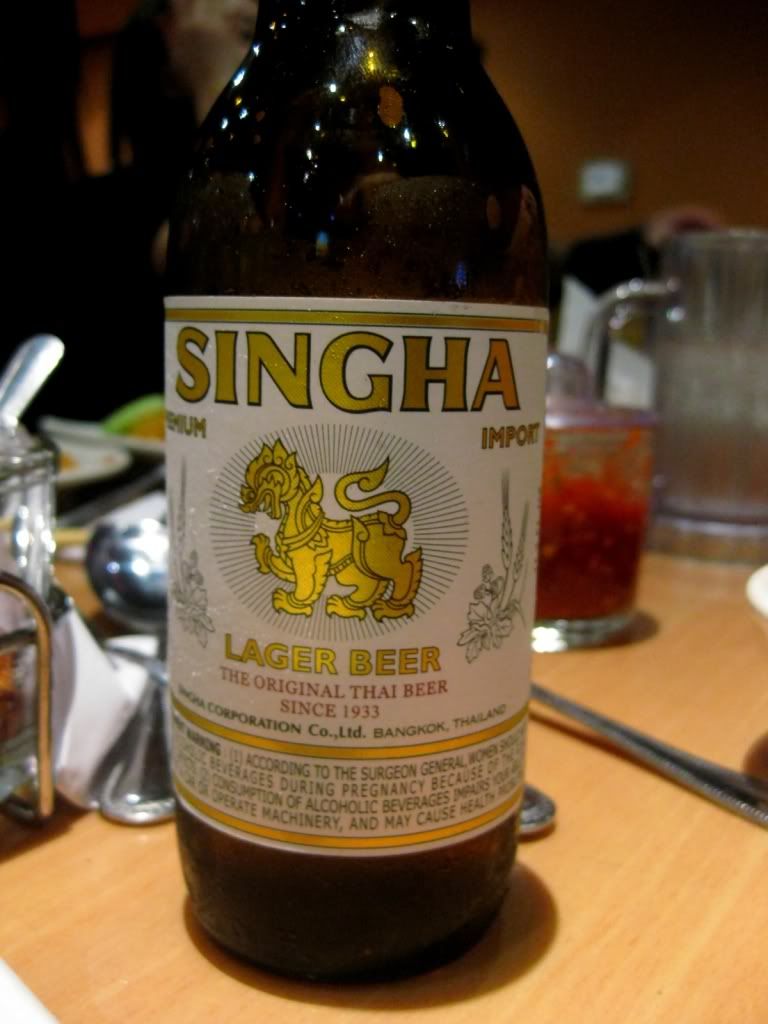 Shrimp chips and chicken curry. Great taste, less filling.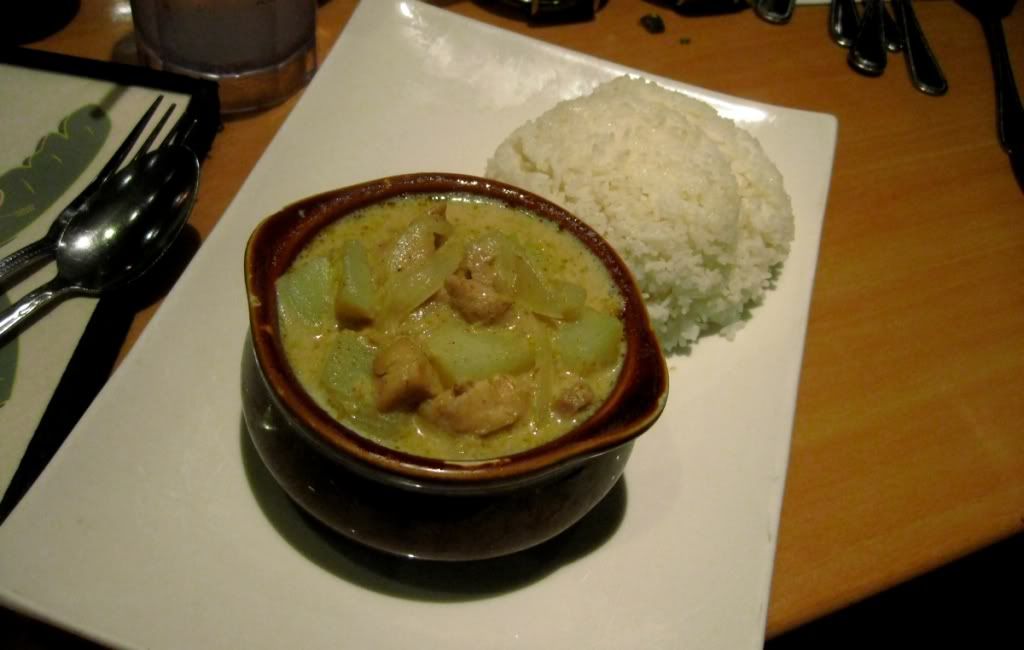 Best food blogger in the game. Check out David's blog:
mother may i?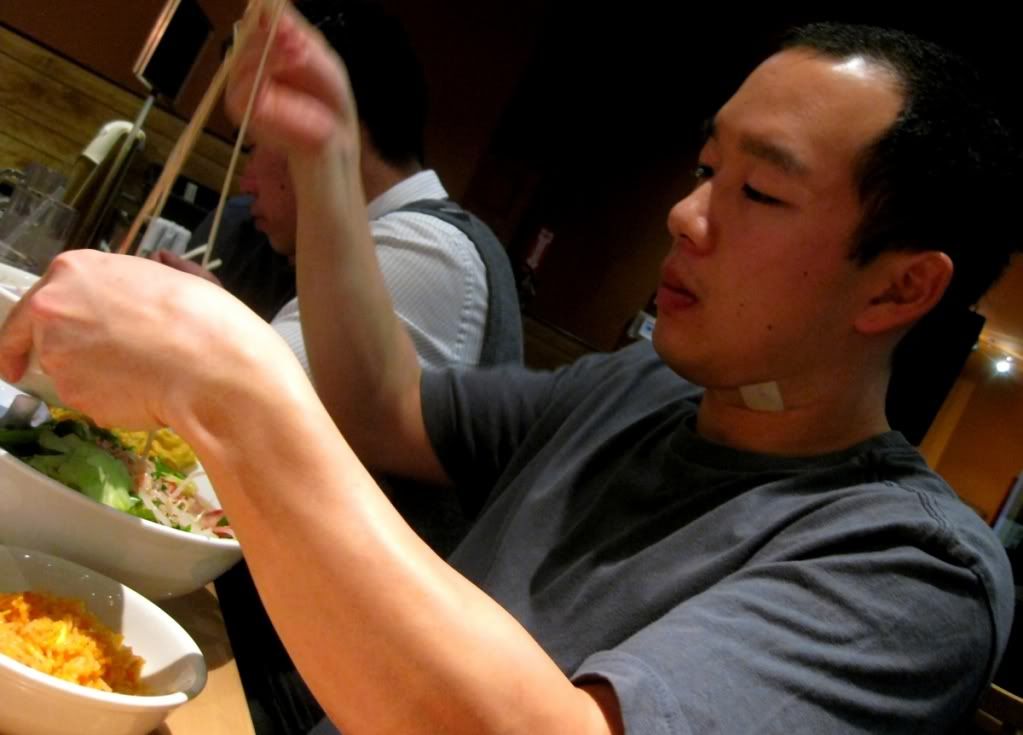 Birthday cake Banana Bay style: fried bananas topped with vanilla ice cream, chocolate syrup, and sliced fruit. Served with a lovely serenade from the band. (He was pretty dreamy...)
Alison and Sheryl came by to buy me a drink, each. Henney shot with a Henny/Coke chaser. I was dreading the taste, but it was surprisingly smooth. Thanks guys!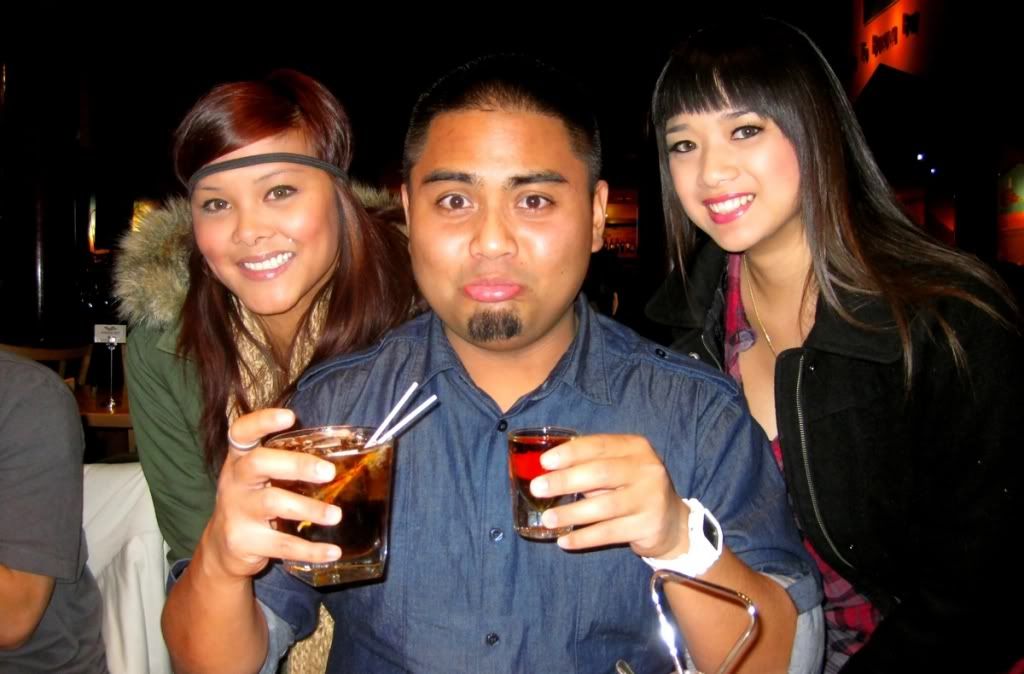 Left to right: David, Cathy, Crystal, me, Phil, Christine, James, Jimmy. Thanks for dinner guys!
Next stop, NOREBANG! My vocal cords have been itchin' for some singin'. I was definitely off my game though.
We snuck in some sacked wine to keep the party going. Nice face James!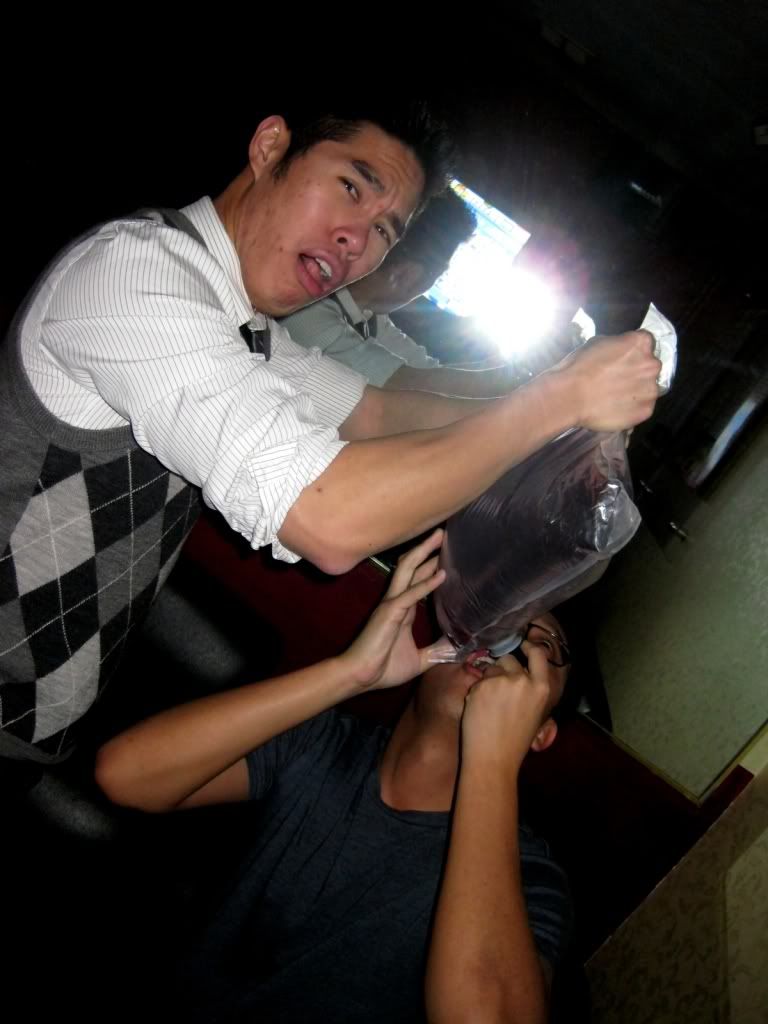 Christine singing
Poker Face
with PASSION!
Phil on
Karma Police
. That song always makes me wanna drive off a cliff.
Hungry Jimmy? You look like Lloyd Christmas minus the giant cowboy hat.

James and I getting epic on
All or Nothing
by O-Town (dedicated to Stephen Chen and Michael Soh). You can tell James is hitting high notes because his eyes are closed!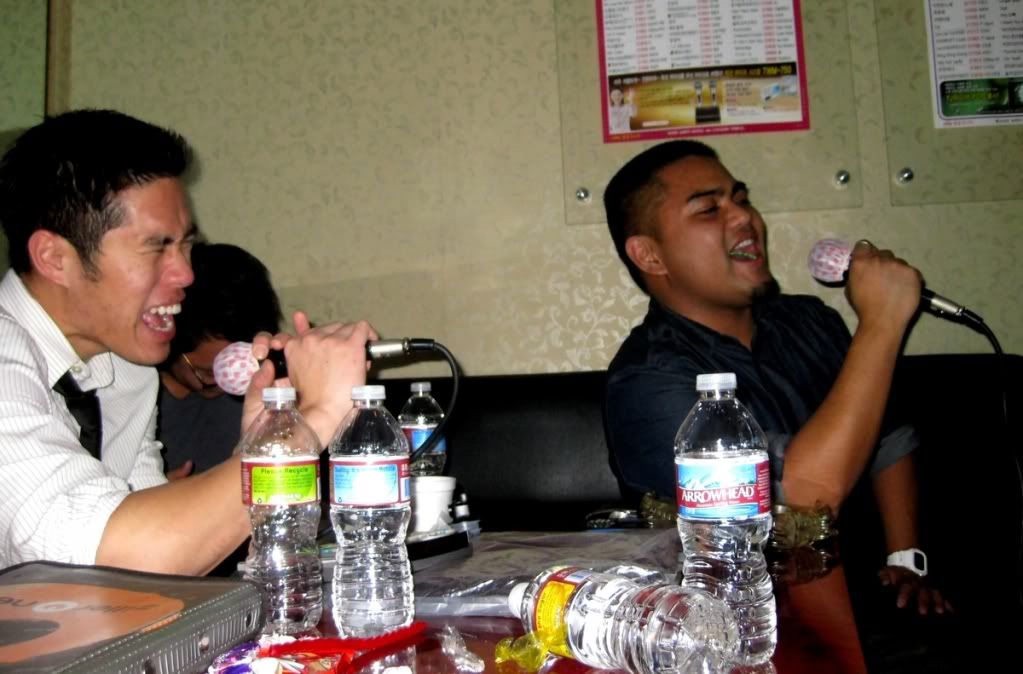 Some of the homies from high school came eventually. Performance of the night was from one-half of Bit Of Change: Adam and Bruce with Say My Name. Their faces are SO F*CKING INTENSE!! I love it. (I know you love it when I "perform"
U Got It Bad
, but I do other songs way better...)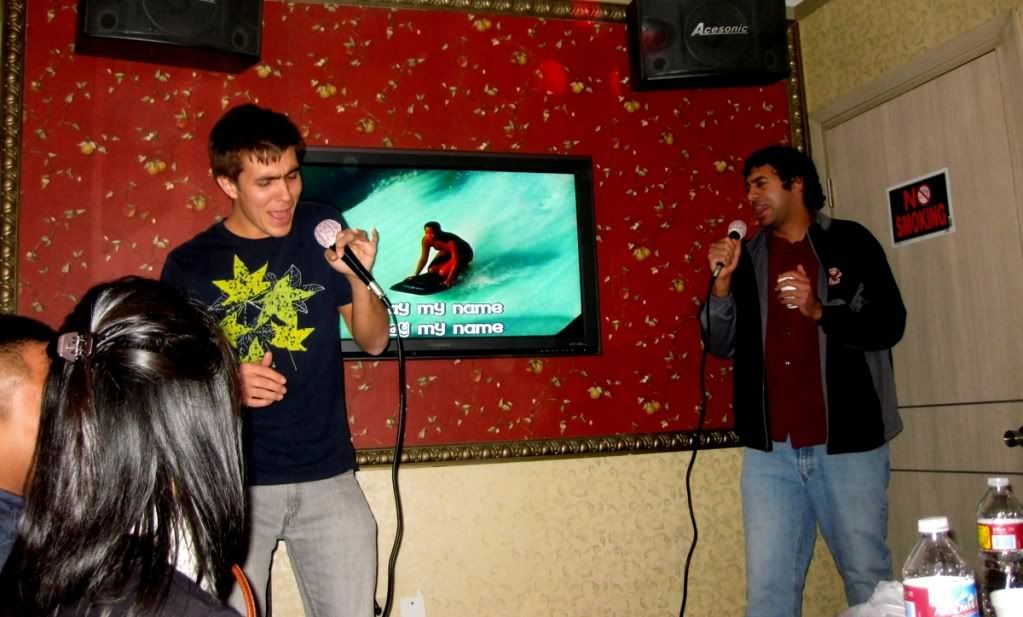 The same UCSD crew plus Neeraj this time. About time you showed up!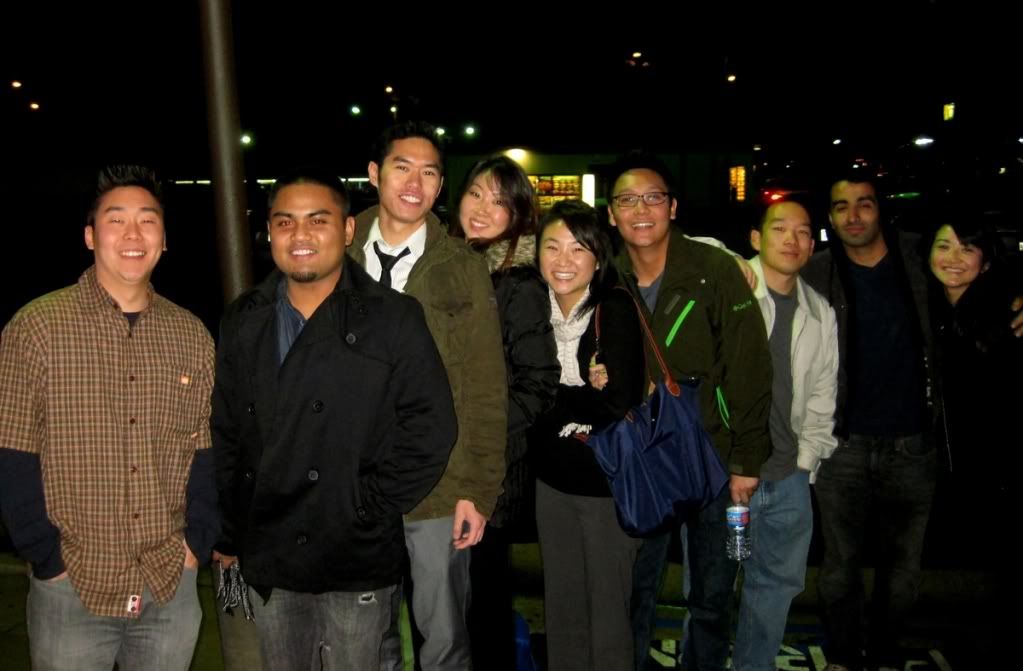 I sorta got handed off from the UCSD friends to the high school homies: Cesar, Neeraj, Jasmine, me, Adam, Bruce. The night didn't end here! (But it might as well have because the next stop was WACK! The best part though was singing Bit Of Change songs for 40 minutes, all the way from Rowland Heights to Costa Mesa. I can't believe you still have a copy of
I Miss You
, but deleted it from all of our computers. That song is so dip!)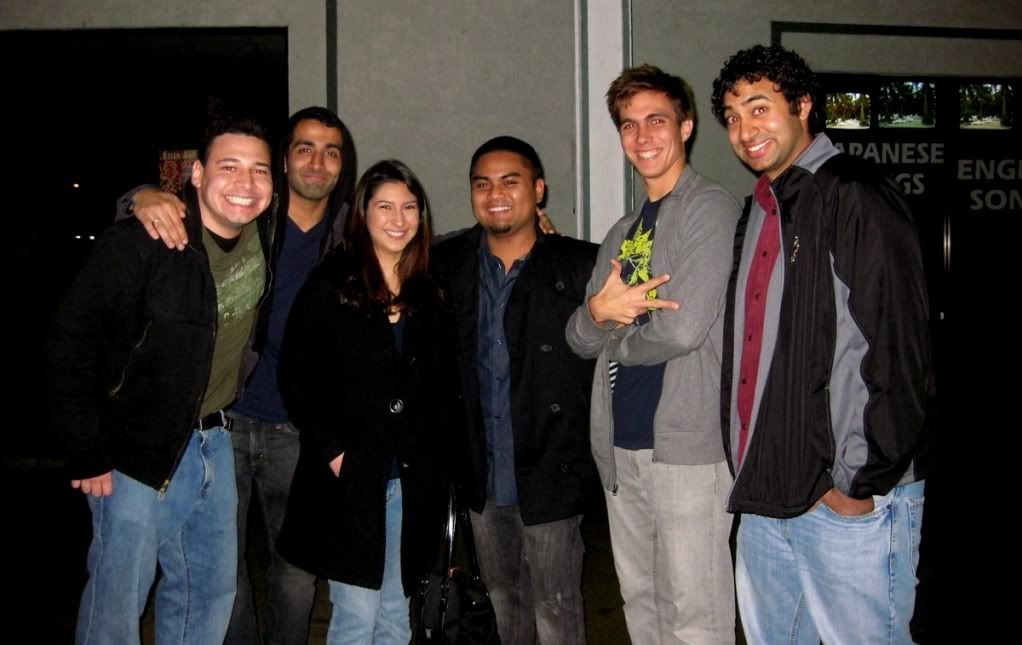 Costa Mesa apartment party here we come!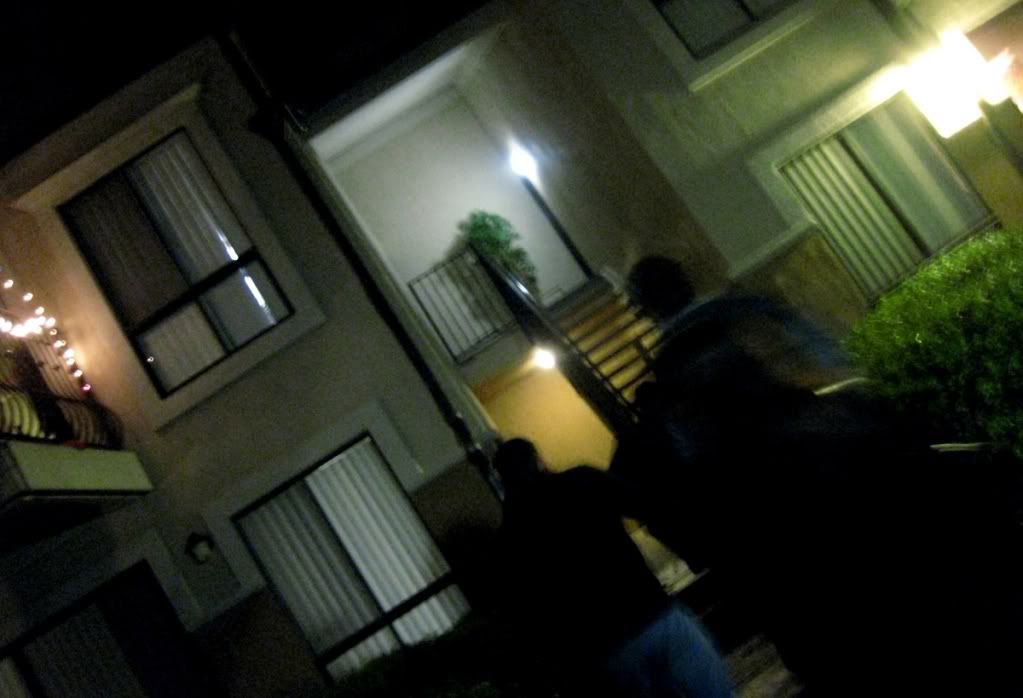 Uhhhh... now what guys.
Adam aka Zac Efron, Remy aka Kina's sister, and Neeraj aka Kumar from
Harold and Kumar Go To White Castle
.
Tweet of the Night:
I'm at a house party in Costa Mesa with 18 year olds. Get me outta here.
-@xjomox
Regardless of where we go though, it's always fun rolling through with the homies to random parties, regardless of the median age of the group. Back to Bruce's pad for some high-fiber breakfast burritos!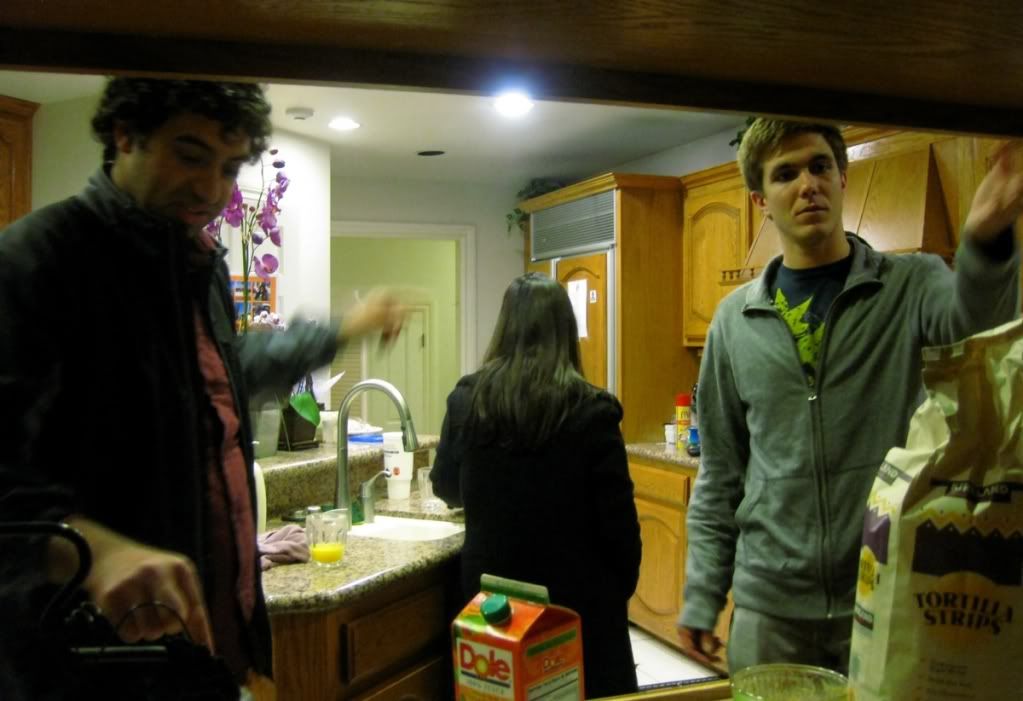 Try it: a fried egg, high fiber tortilla, cheese, black beans, and some chicken if you got it. You'll feel as light as a feather after a few hours guaranteed.