On Friday night I went out with some friends from UCSD for some drinks and catchup time. It's a rare event to get most of us together like this, so I'd like to thanks those of you that made it happen! First stop was
The Association
in downtown LA.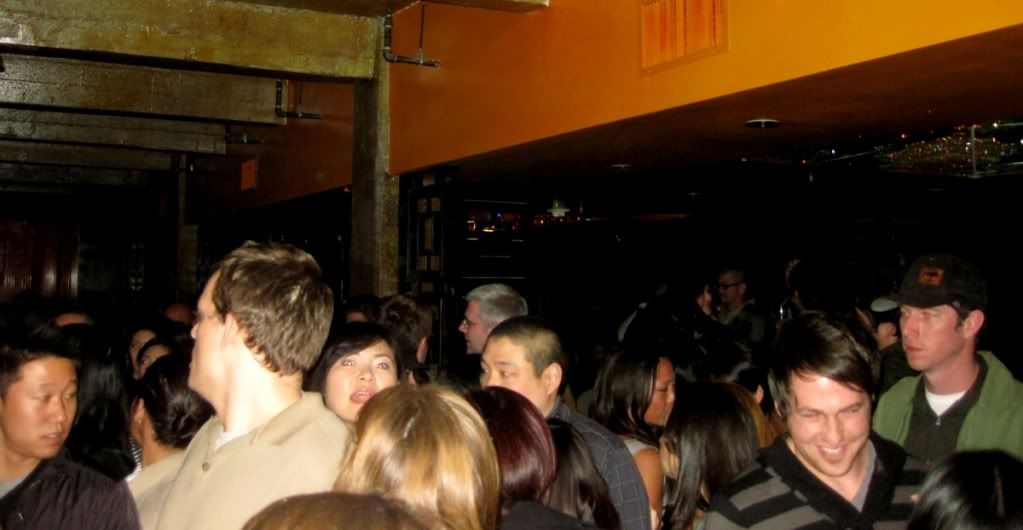 Jimmy, me, Phil, Bobby, James.
Take 2 with Mark and David. James when did you learn Magnum?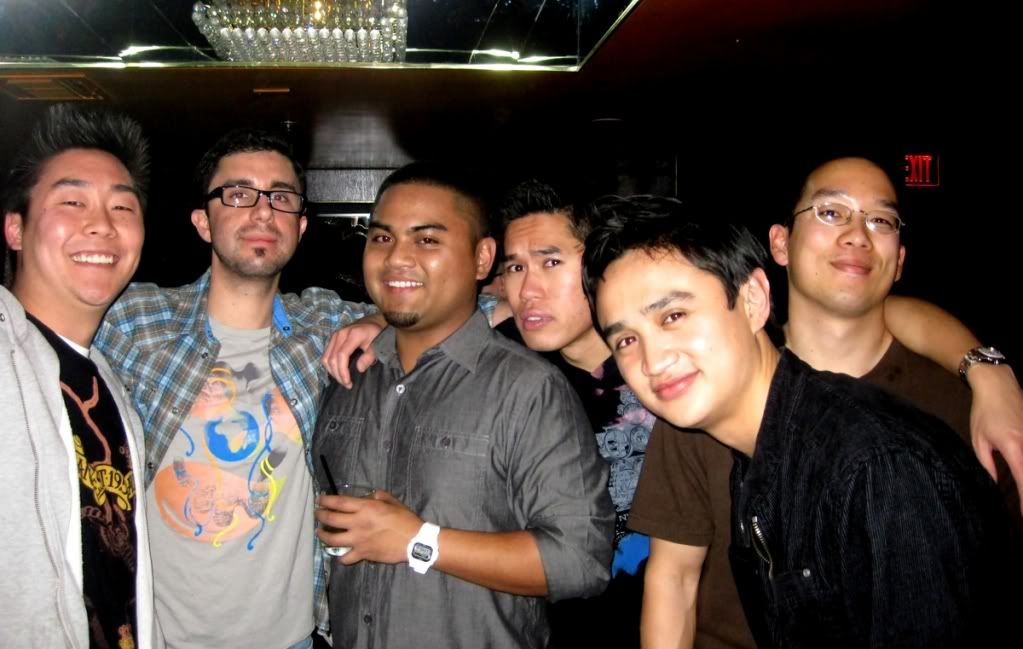 Crystal and Christine! What the hell are we doing?...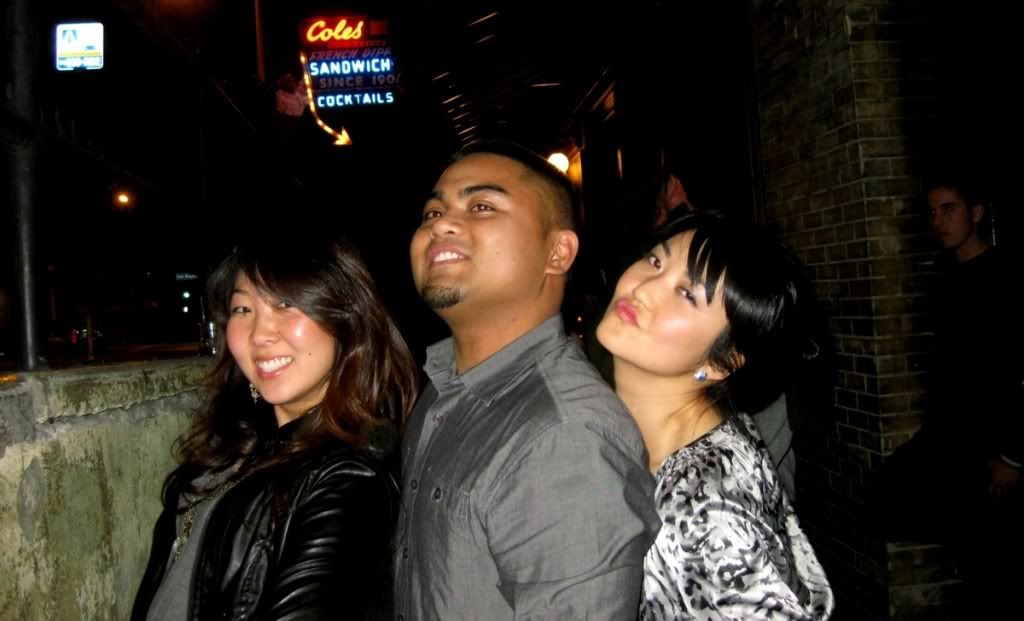 Shoes.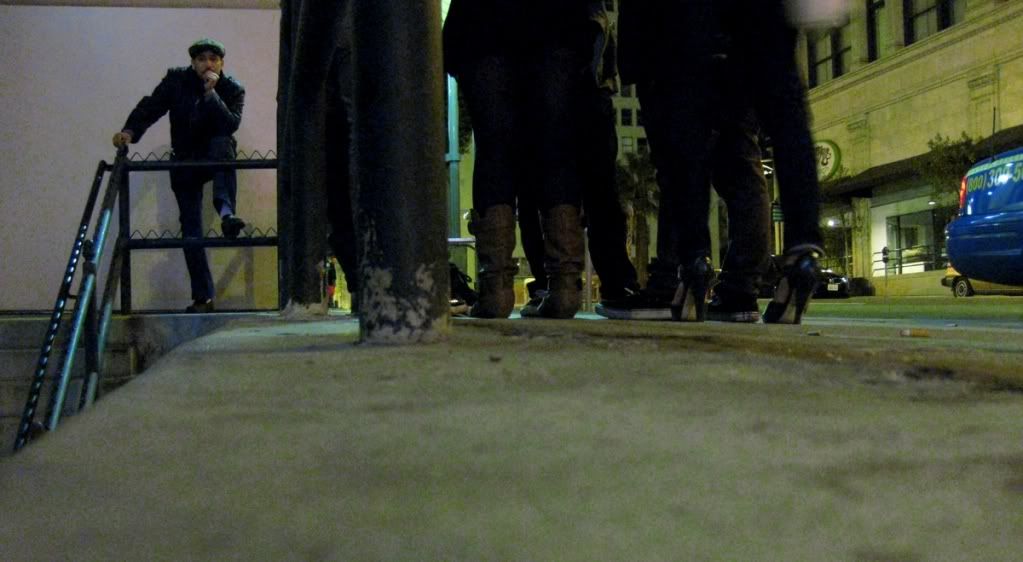 Cruised up to Hollywood for a bit to see
Mark
spin at
Bar Deulx
.
Elmer (aka Ryan) and his cousin Jolo. Thanks for the drink son.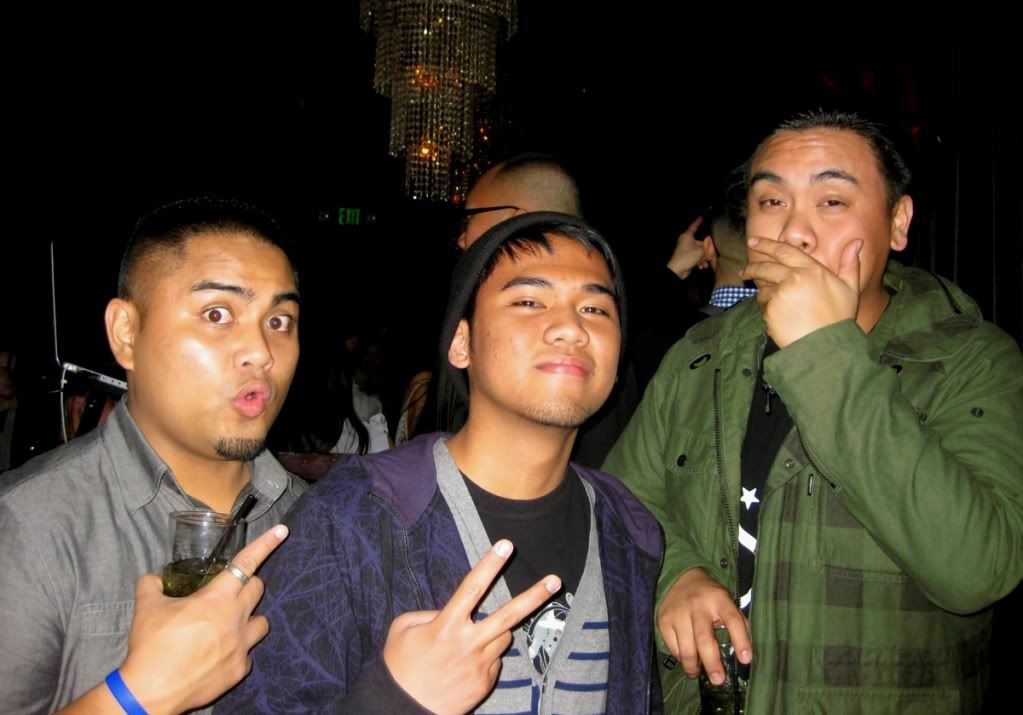 Benjamin (Clae)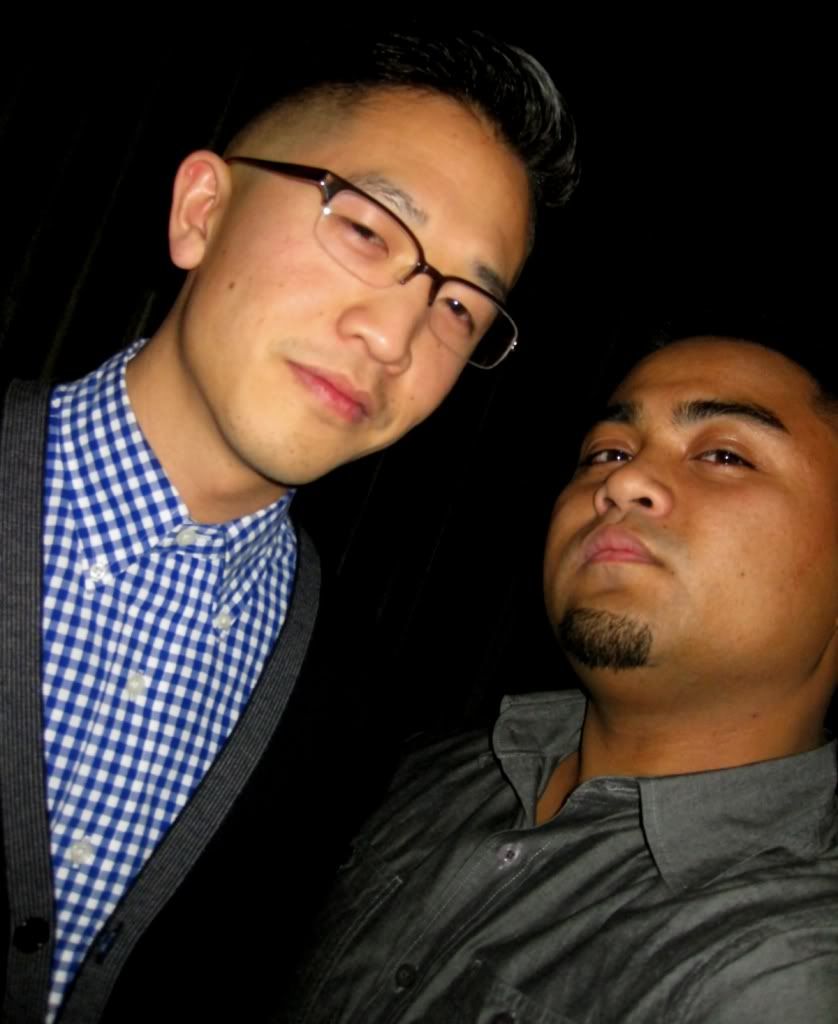 We couldn't pass up the opportunity for some diggity dirty dogs.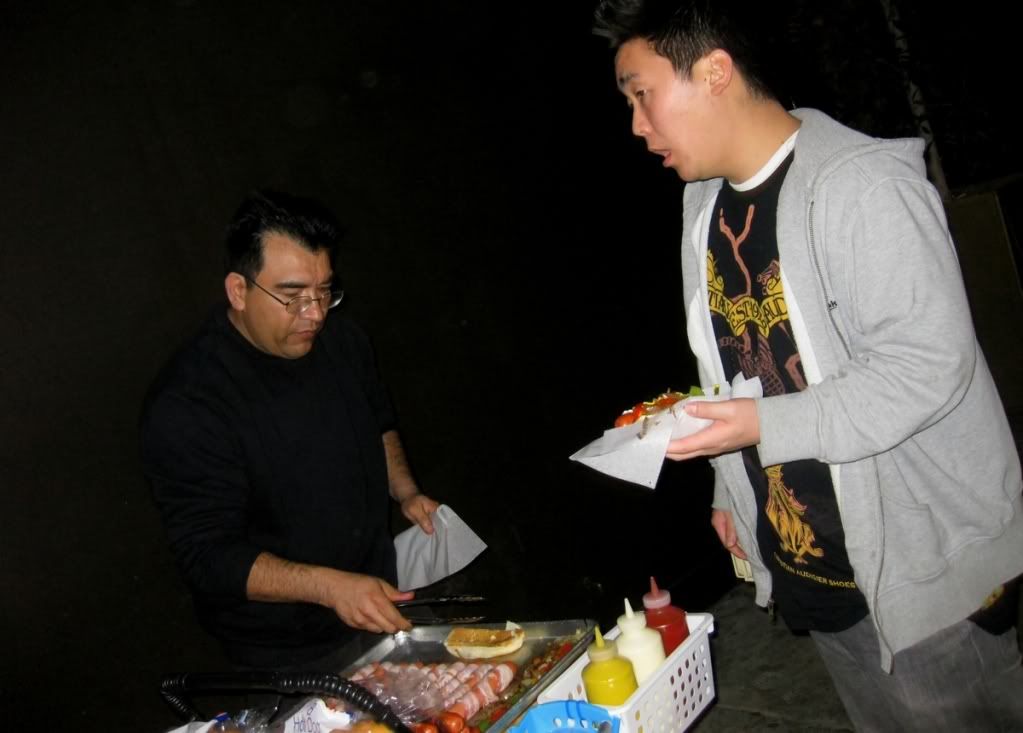 After Bar Delux, we met up with the rest of the group at
Hodori Restaurant
for some tofu lovin'.
Ran into Vivian and Eugene whom I haven't seen in over a year!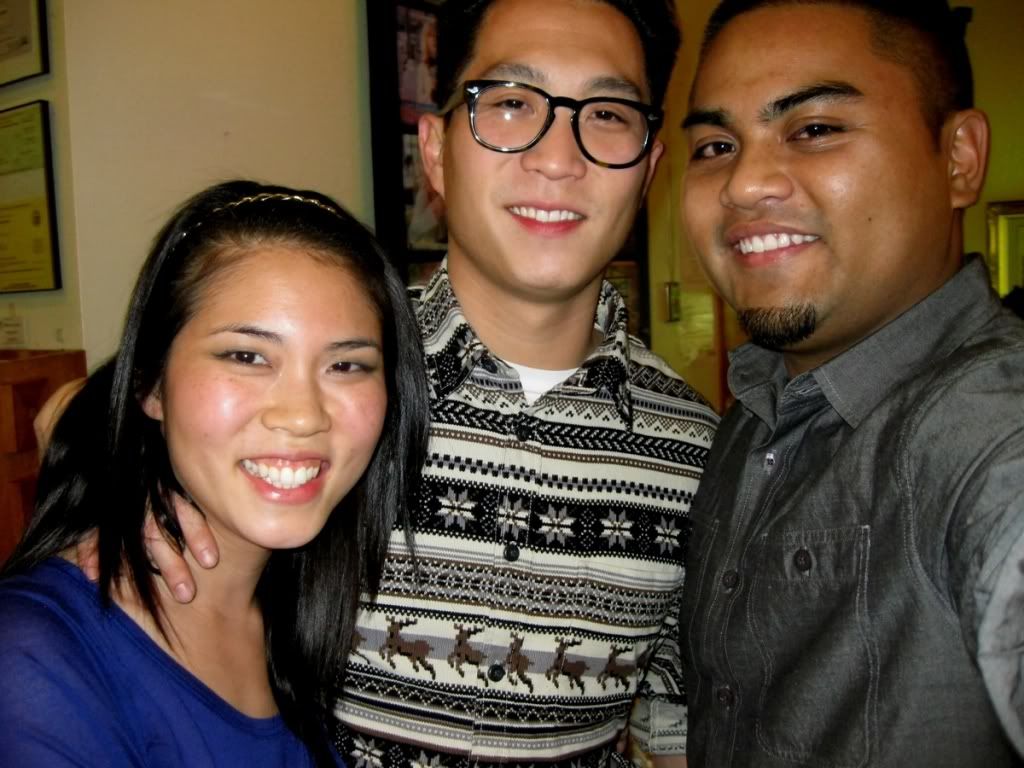 Soon doo boo!