CHS: Canyon High School
TASA:
Taiwanese-American Student Association
Slater's 50/50
: New burger restaurant in Anaheim Hills
This post is dedicated to one of my biggest supporters of the blog: Bryan Liu aka B-Liu aka Blue aka one-third of
The Tripod
aka one-eighth of Mercury8. Bryan was in Cali for a few days from Chicago and wanted to try this spot out.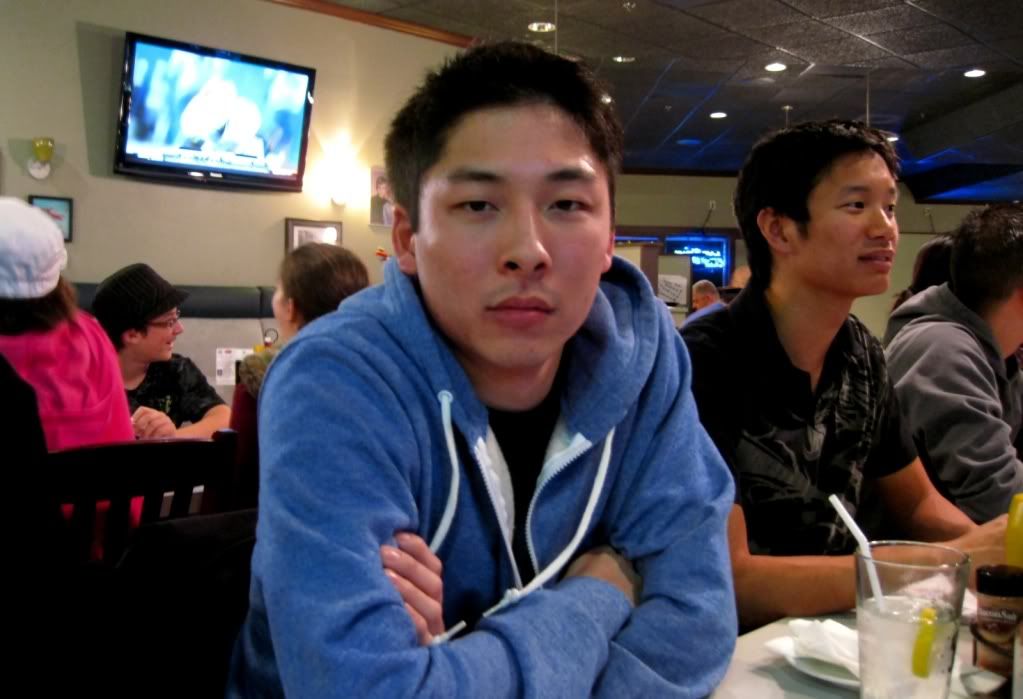 A few other old friends from high school and new friends from U of Michigan also were present.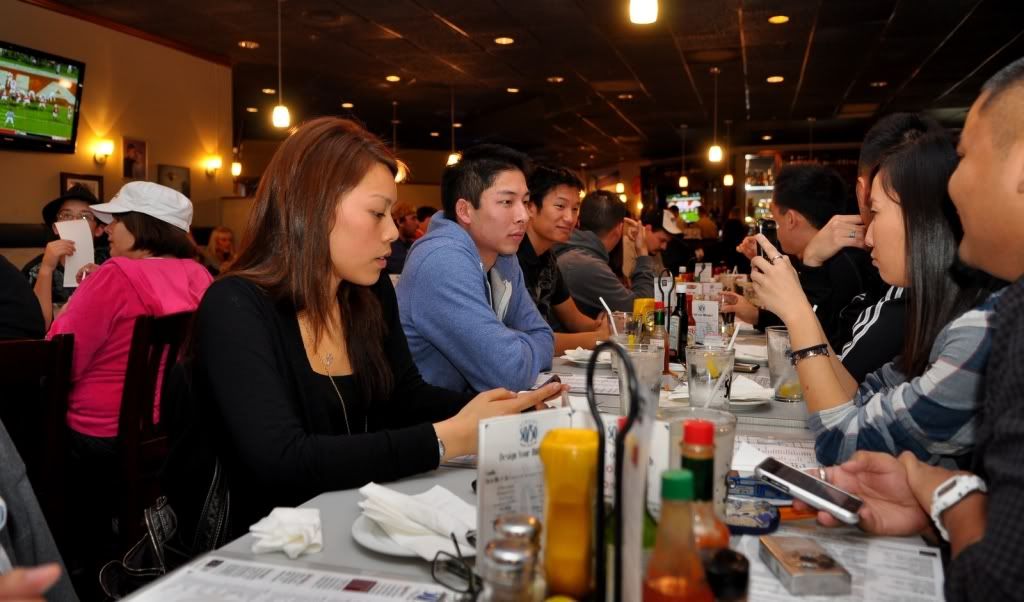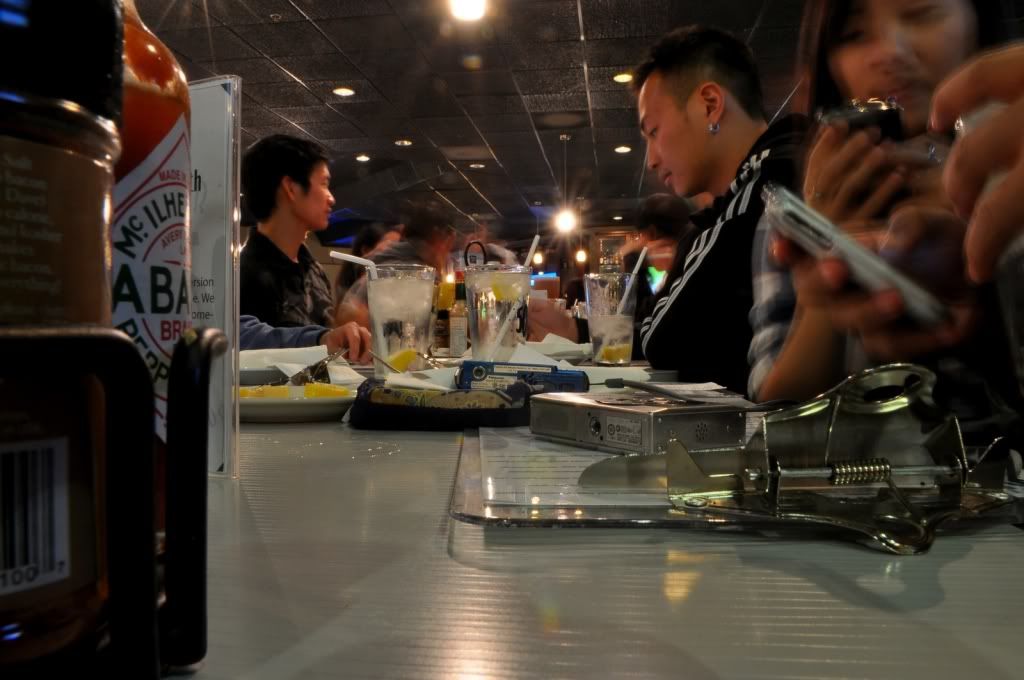 We were lucky enough to have 2 Fung-Linisms.
In a conversation about whether I check the "Asian" or "Pacific Islander" box on standardized tests:
Bryan: "What country is Hawaii a part of?"
Fung-Lin: "North America of course."
In a conversation regarding applications for the iPhone and Blackberries:
Fung-Lin: "I just need basic games like Scrabble."
Bryan: "You suck at Scrabble."
Fung-Lin: "Haha I know. I just make 4-letter words like 'CAT'."
C-A-T.... wait a minute.... Oh Fob-Lin...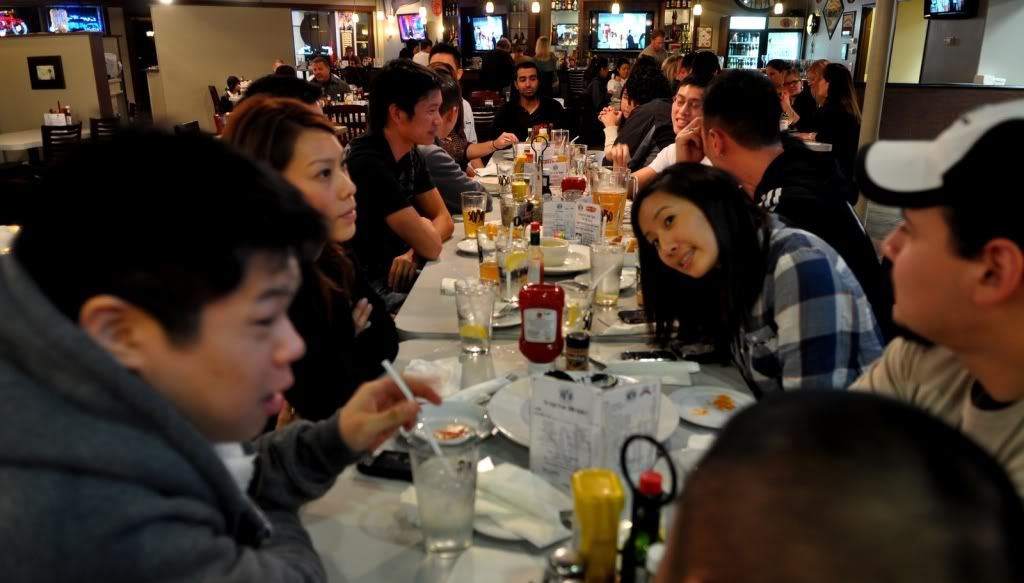 Left to right: Lynn, Kevin, Jen, Brian, Jasmine, Johnny, Mike, Bruce, Stephen, me, Cesar, Fung-Lin, James, Jeff, Michael, Neeraj, Bryan, Yvonne, Zippy. 19 people deep.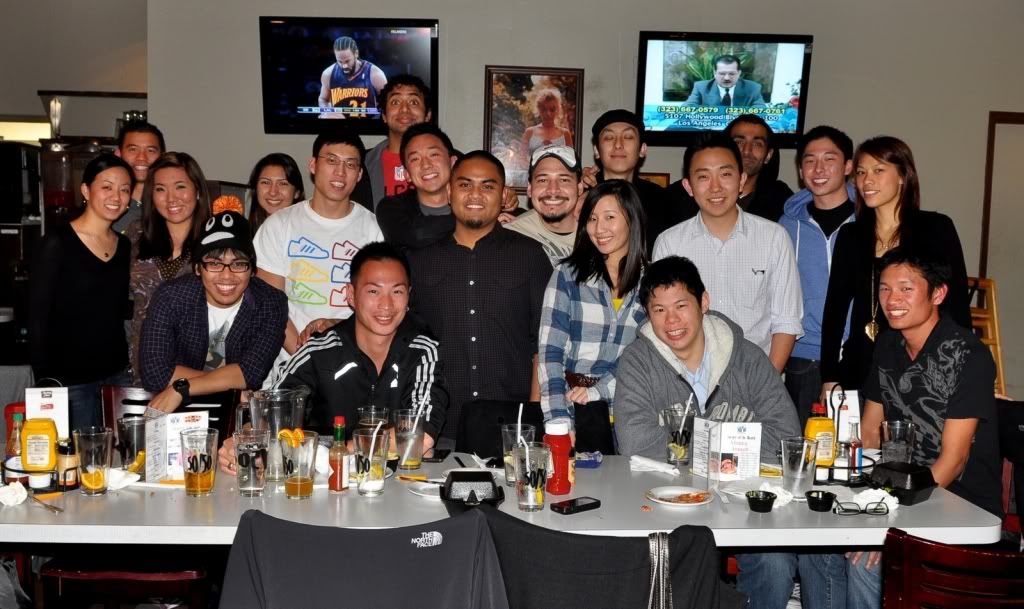 Some of you need to work on your "funny" face.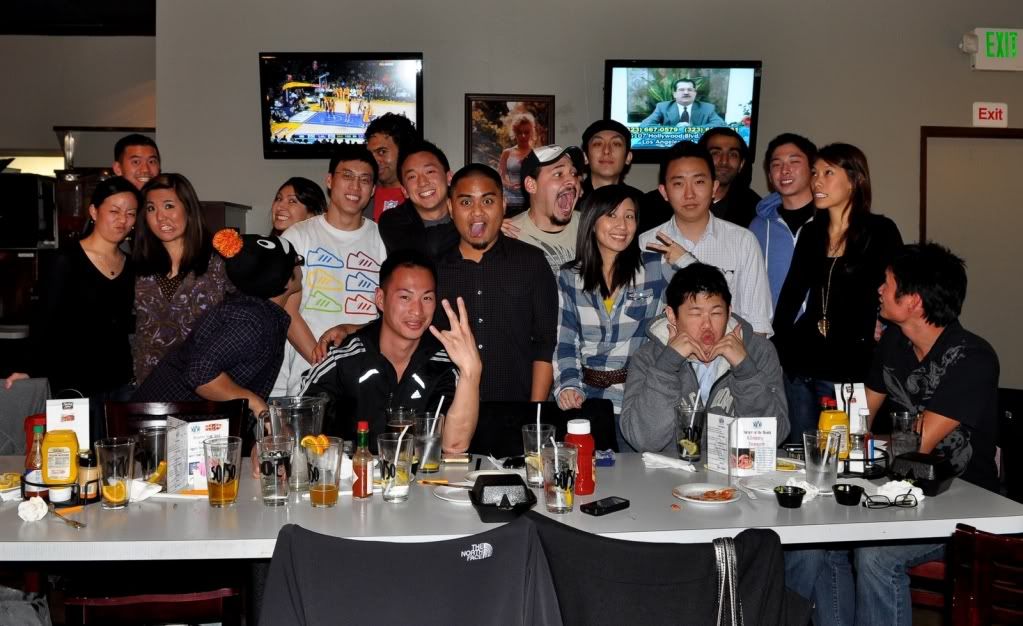 It was good catching up with some of you. This table was too damn long to talk to everyone. Sorry I dipped out a little early; I'm not on "Christmas Break" and have work. I love the holidays. Good times with friends ("the homies"). Thanks for coming out ("rolling through").