Still January 1st 2010. I rushed back to Anaheim because Duy was going to be leaving for the Bay later that night. Duy, Neeraj, and I (NBC = Nike Backpack Crew) got some pizza at NYPD Pizza in Fullerton before we dropped him off at the train station.
Duy just finished working in Philadelphia and is moving back home to San Francisco for a few months.
Neeraj will actually be in San Diego and Santa Barbara for the next few weeks for research.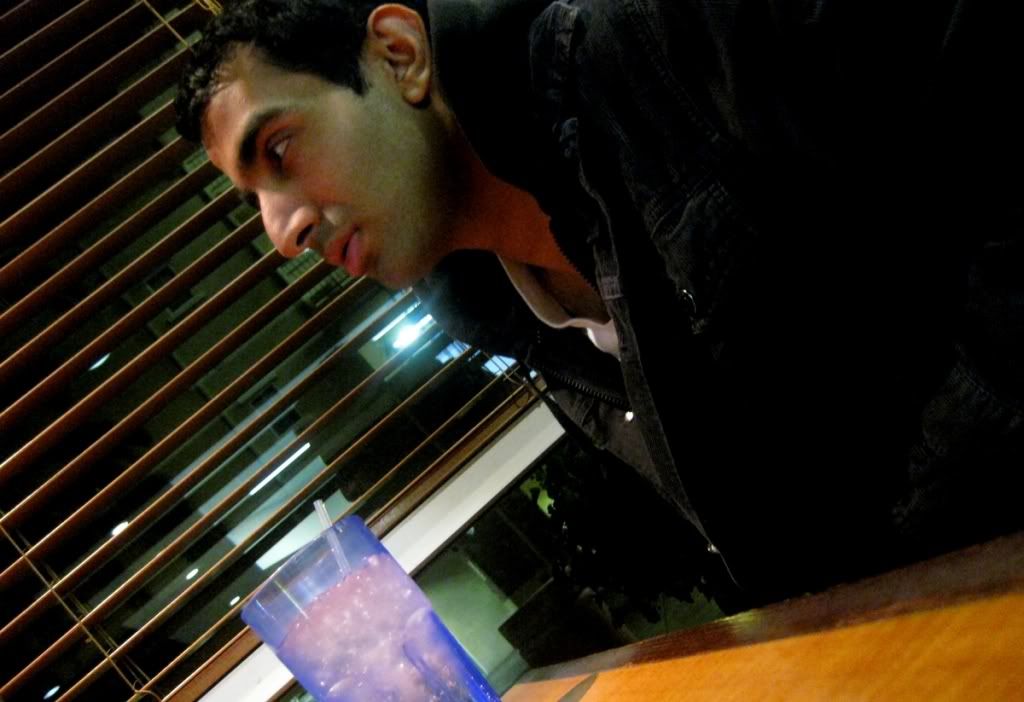 Real natural guys.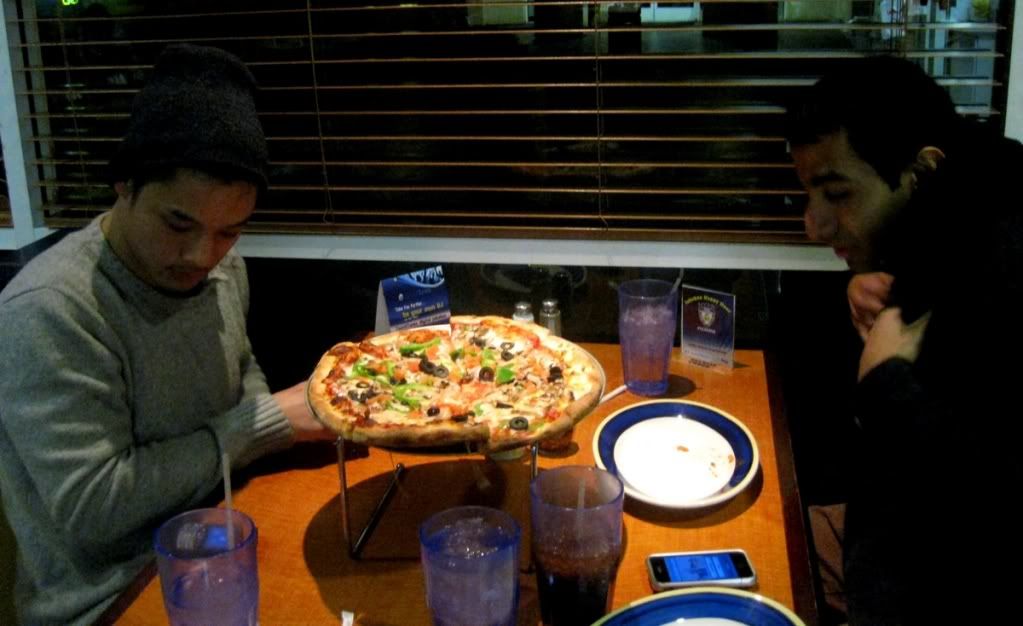 Veggie pizza.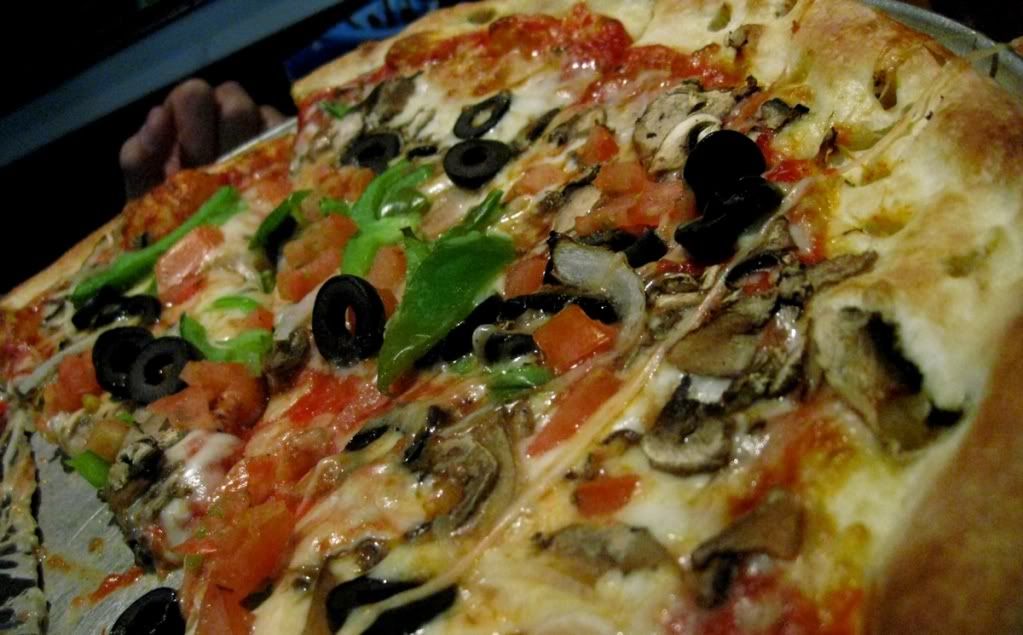 We went to the Fullerton train station, but there were massive train delays and Duy needed to get to LA ASAP. We drove over to the Greyhound station in Anaheim in hopes of him catching a bus. We got there 15 minutes before the bus was scheduled, but since it was January 1st, the ticket office wasn't open. The only option was to drive Duy back up to LA. Duy displays a little appreciation for Greyhound.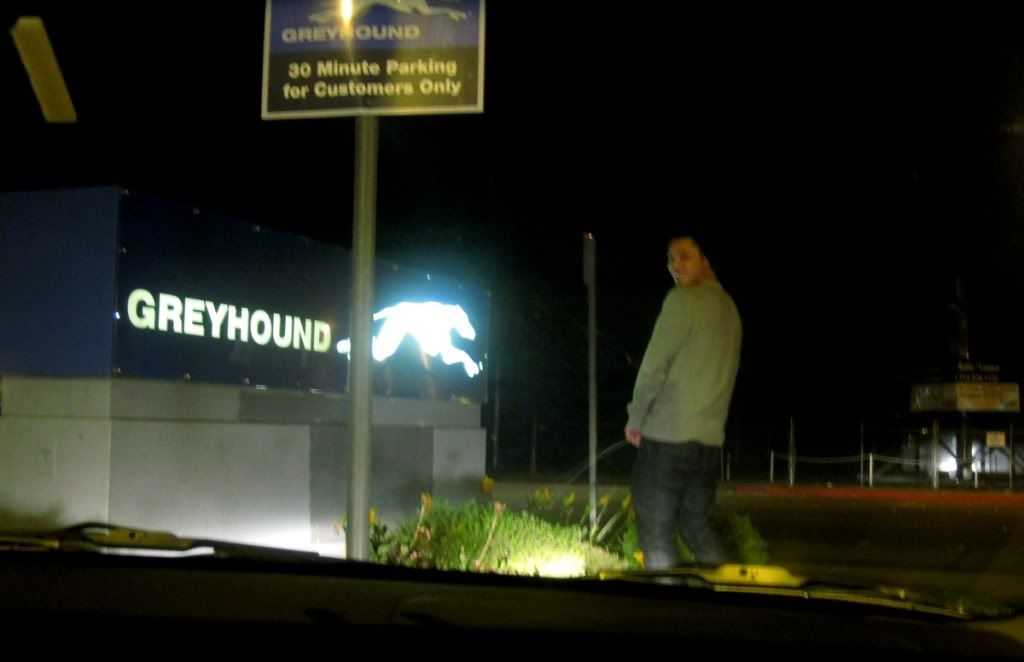 I actually went back home because I had some other friends over, so Neeraj had to drive Duy back up by himself. Sorry buddy. But hey, you guys make a great pair! I didn't know you guys were professional models in New York. (You shouldn't really remained signed into your email account when you use my phone son.)
And since this was a short post, here's a clip of my Los Angeles Lakers beating Duy's Sacramento Kings. You're never allowed to call Laker fans "bandwagoners" when all of the Bay has jumped ship from the Kings to the Warriors, and now back to the Kings. SUCK IT NORCAL!!
What is that, 3 buzzer beaters this season?