I hate this banged up knee for several reasons, but specifically because it prevents me from working out! It's getting better though and I'm walking around the house without the brace. On Saturday after a quick trip to Beatnic (post later),
Brian
and I went to Bruce's house to shoot some hoops. I can't run around, but I'm getting better at shooting off one foot.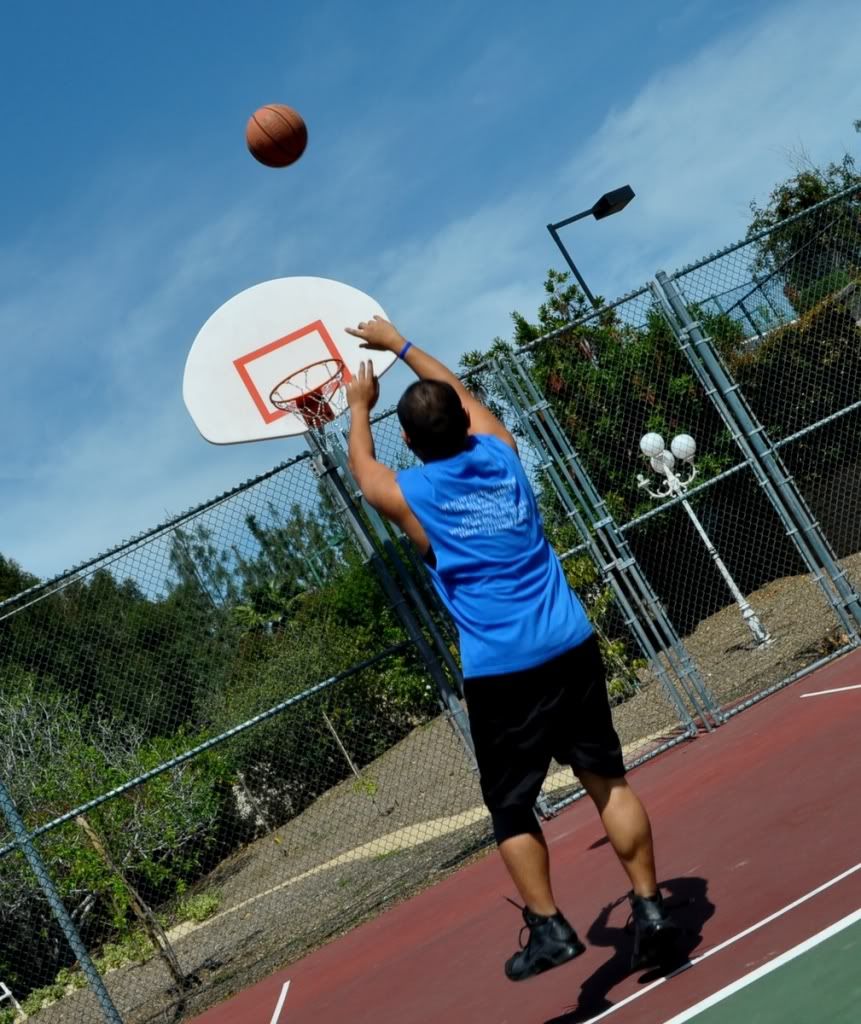 B's been losing weight! P90X FTW.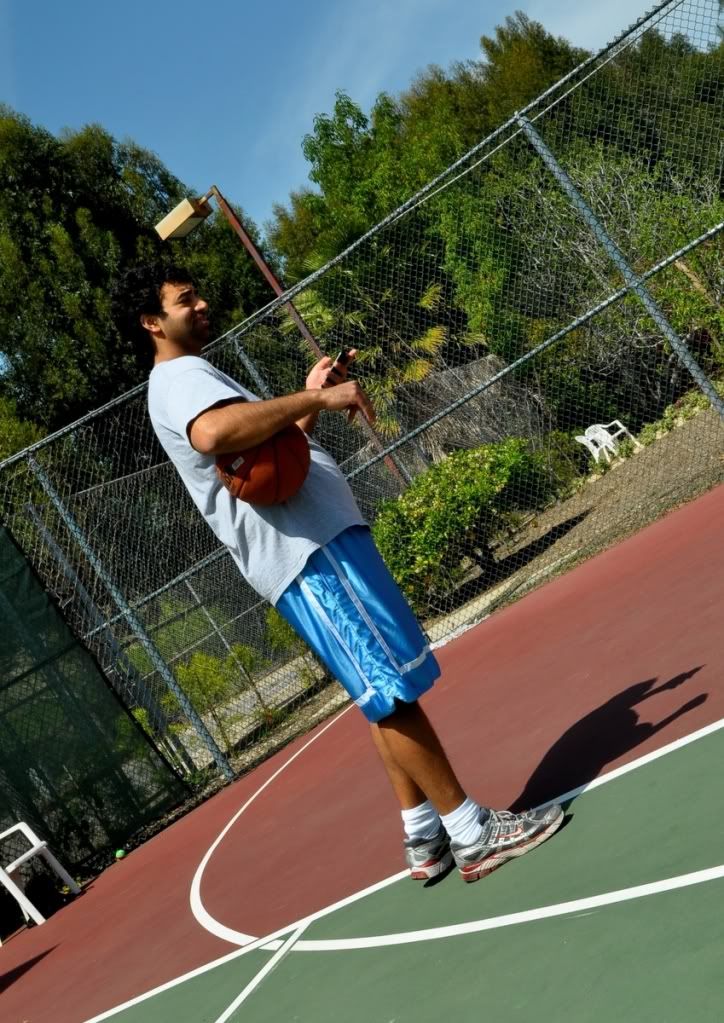 Brian's always been in shape, but needs to work on his shot.

Granny.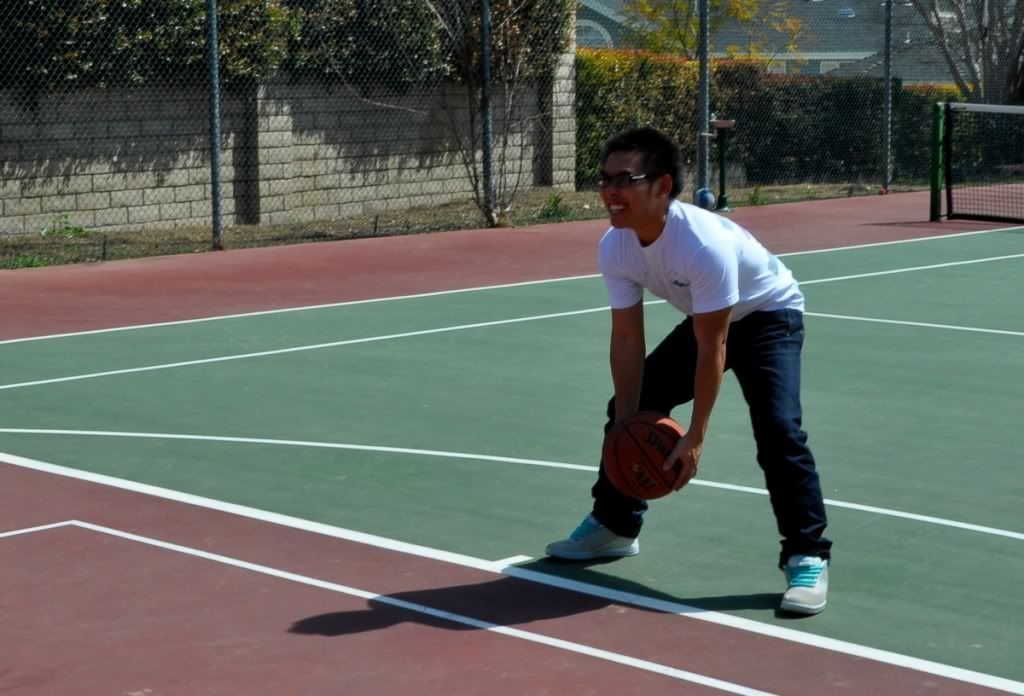 Some minor setbacks in the construction, but Bruce's backyard might give
Cesar's
a run for it's pimpness. Hi Rex!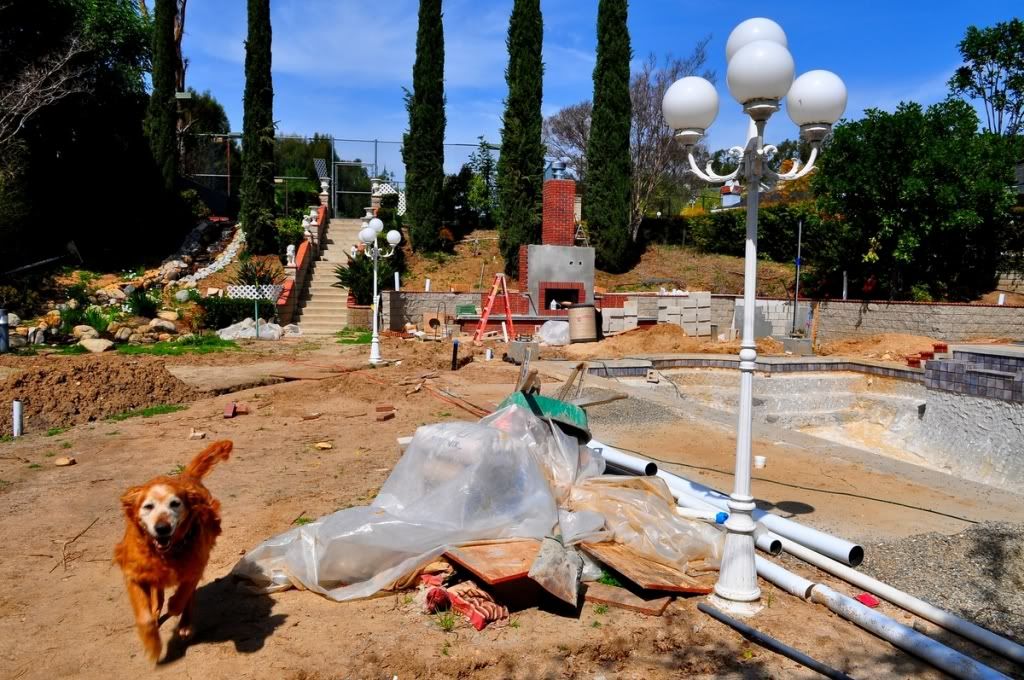 Afterwards we went to get a bite to eat. Slug bug.... uhhh... rainbow.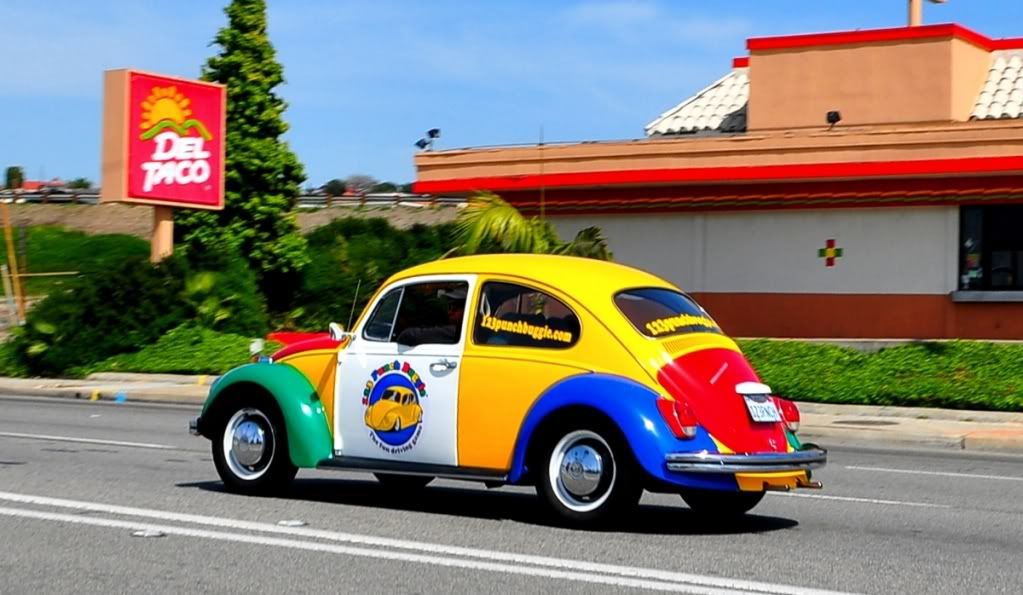 If you've been watching the Madness of March (upsets busted my brackets but I'm still in the lead in both my leagues!) and you're in the California region, chances are that you've seen an In-N-Out double double every commercial break. I couldn't resist anymore.
3x1 (3 patties, 1 cheese)
-whole grilled onion
-fried mustard on the bun
-lettuce, tomato, pickles
-fries on the side