I made a resolution to not spend as much on clothes and shoes and travel. Well I've done pretty well for the third part. For some reason, I've been doing a lot of retail therapy in the apparel department recently. Maybe it's the new spring season lines. Maybe it's because I'm a gimp and instead of playing basketball and going to the gym, I'm online looking at new stuff.
But I still love the smell of new sneakers.
-
N-SB.org
Premium Skate Deck
-Larry Perkins Dunk Low SB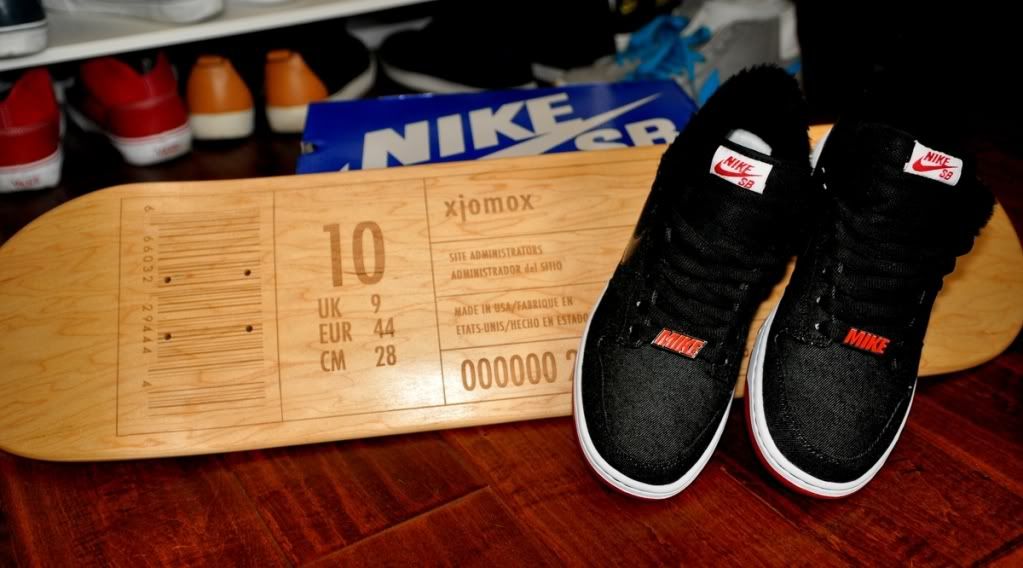 Larry Perkins Dunk SB (Via N-SB.org)
"Larry Perkins" is a fictitious character from about 5 years ago. This character was a self proclaimed "Best and most under rated skateboarder alive" he did a bunch of prank calls and fake skate interviews for Big Brother (owned at the time by Larry Flint publications).
I picked up these bad boys from Beatnic in Fullerton. It must have been fate because initially they had run out of my size. We were about to leave and then someone trades in a size that happened to fit me. I love the combination of black denim, black patent leather swoosh, and red sole/trim. I kept the black laces on and added some MIKE lace locks that go perfect with these. As for the ringing chip, it's not so bad, only when I accidentally press it when I try to adjust them.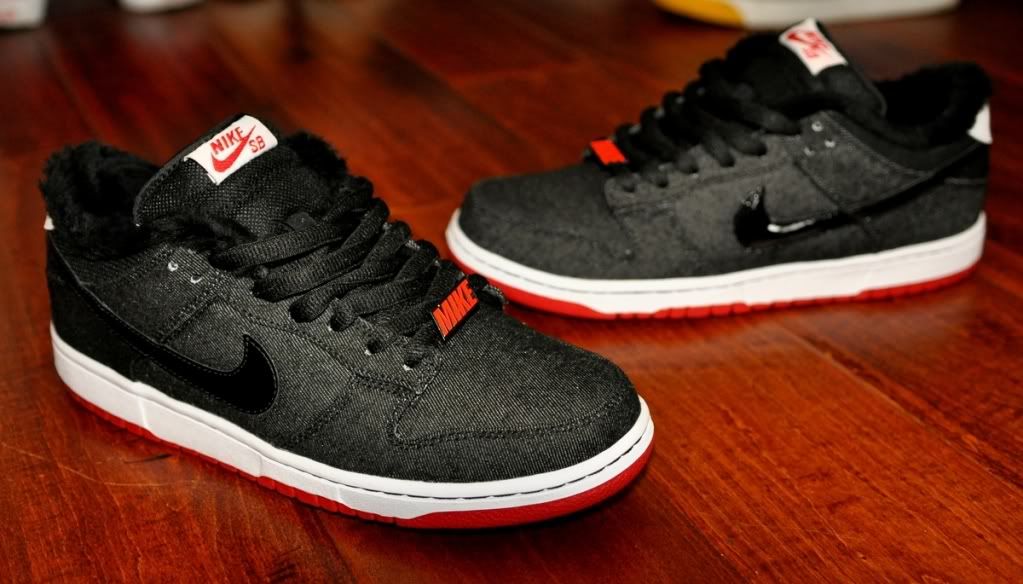 N-SB.org x xjomox Skate Deck
The graphic on these decks were designed by
Angeloh (Monochrome)
and were produced with the help of
RC (Kr3st)
.
I've made a lot of new friends through the past few years, but NSB has always been like a fraternity to me. We were a bastard-child forum to NikeTalk and ISS, but because there were so few of us at first, we kinda grew together. The short history of the forum is pretty interesting in retrospect. I've been around the boards since the first year and moved up the rankings to Site Administrator. I've had the pleasure of meeting several of the other administrators, moderators, premiums, OGs, and regular members alike. Legit checks, bans/suspensions (on the sending AND receiving end), What One's Wearing, DunkXchanges, NSB meetups (originator of the first NSB meetup that took place in San Diego!); I met Jay (
5&A Dime
) and
Ollie
(
Willy's Workshop
) through the forum and probably wouldn't have my core group down there without them...
(Wait what's with this rant...)
Back to the deck! Woodgrain with a polished finish.
On the bottom is a lasered graphic. These were made specifically for premium members with full customizations: username/handle, standard shoe size (I'm more of a 9.5, but 10 looks better), forum group (Site Administrator), and member number (#298 of 54k+) all portrayed on what the old school Nike box labels looked like.
On the top is an homage to the forum going 5 years strong.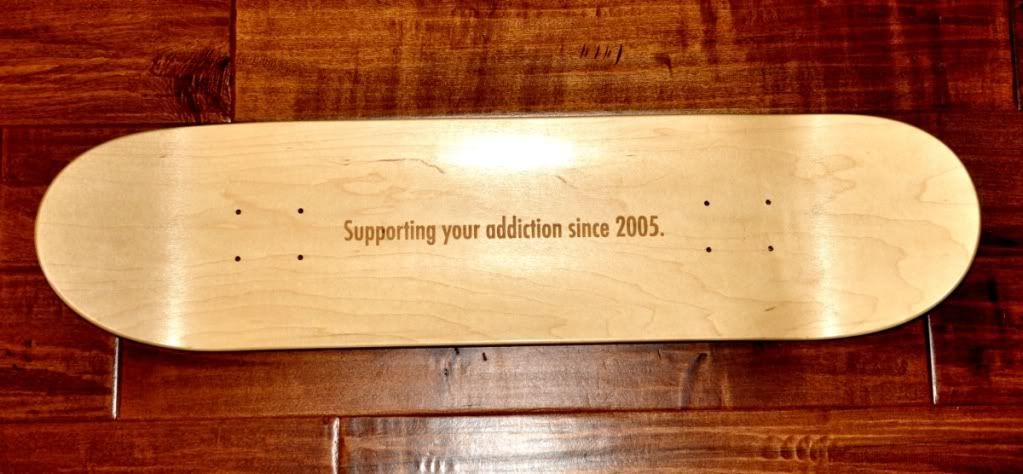 I can't skate, but why would I use these things to skate anyway!?