I've never really celebrated St. Patrick's Day before and I never really understood the appeal of it. I'm down for having a drink, but people go CRAZY for this "holiday"! But at the same time, it feels like it's been a long damn time since I last went out to a bar/lounge and I wanted to get out of the house, bum knee and all. So I dragged Alison out of her house and we hit up The Short Stop which is literally a block away from TK/Mark/Chauchy's Echo Park home. Ah how convenient!
The scene was random as hell, and a lot of people watching was done (RAGING GINGERS FOR THE W!). The music was excellent, drinks are CHEAP, and the overall experience was a 10.
DJ Mark Marcelo
is currently spinning every other Wednesday and I hope to come back! Thanks
Brian
for letting hijack your camera. Since I can't bust a groove on the dance floor, taking pictures was a great substitute.
Check out
The TK Times
for Toe-Knee's coverage. (I can't believe he beat me again!)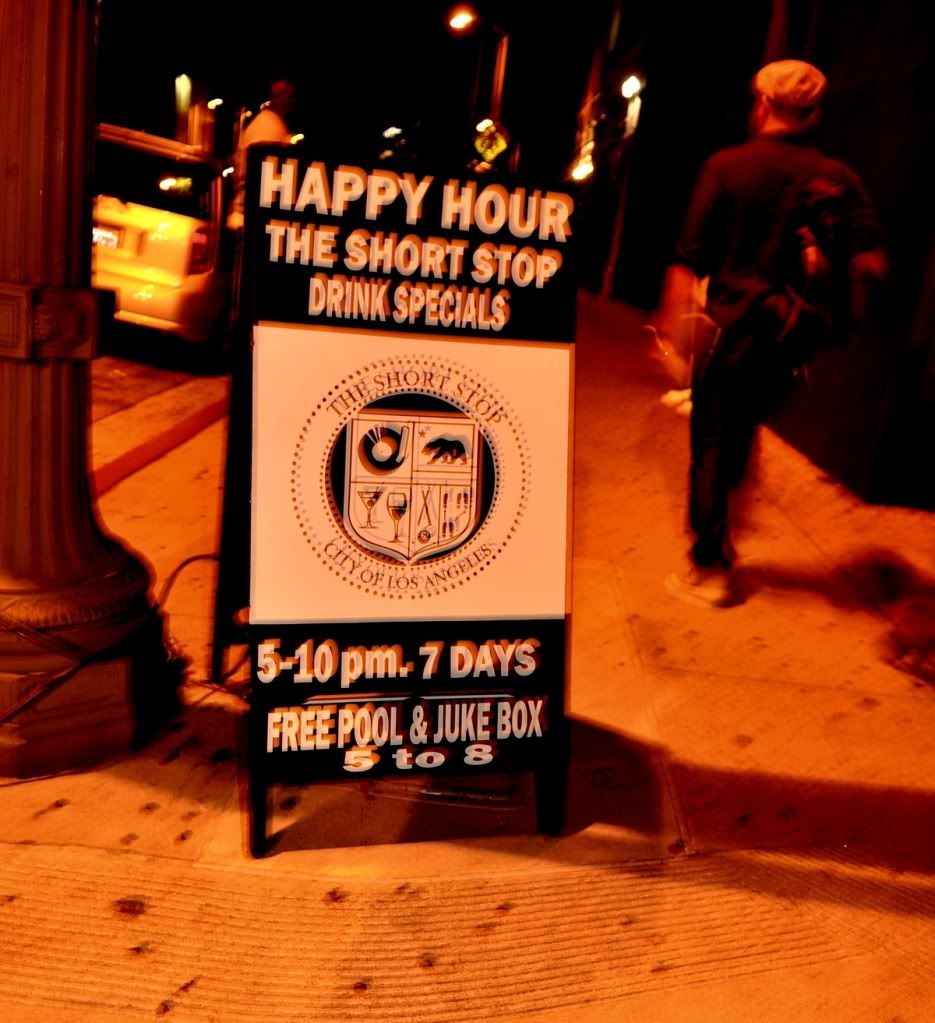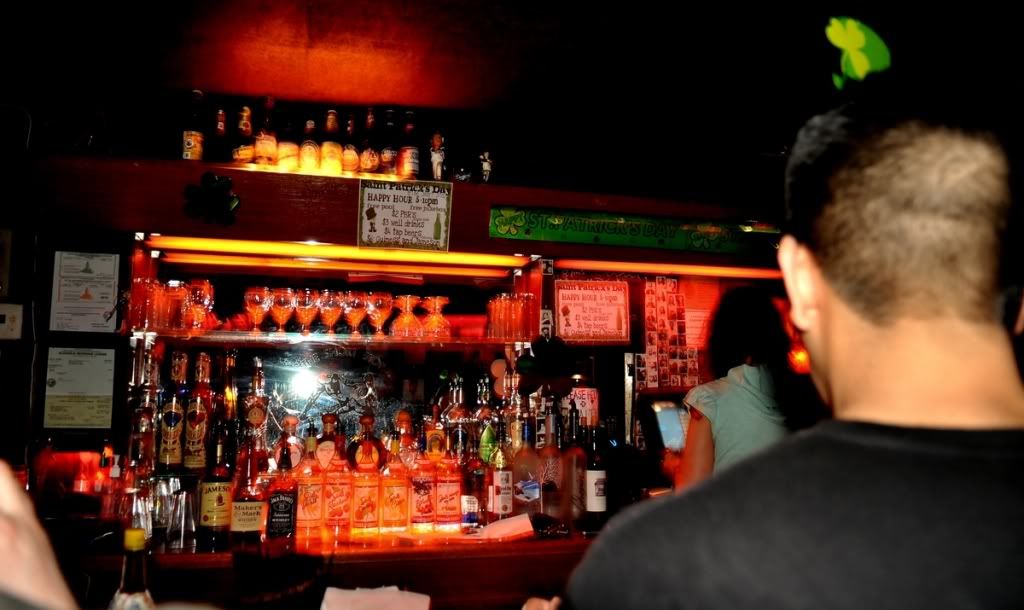 DJ Mark Marcelo with a solid westside (west coast is general regional raps, westSIDE is that OG SHIT!) mix. This will probably be the only night I'll see dozens of gingers rap the lyrics to Eazy-E's
Boyz N The Hood
.
Don't be fooled. It's barely 10pm. This is just a small sample of the people watching. I think this is
the leprechaun that TK was talking about
!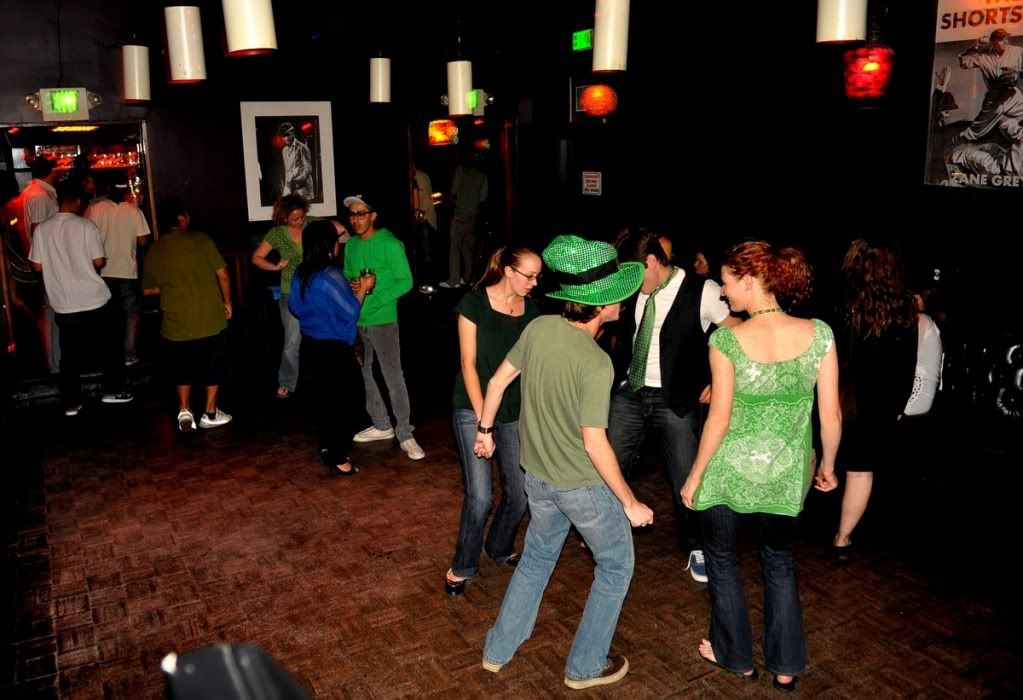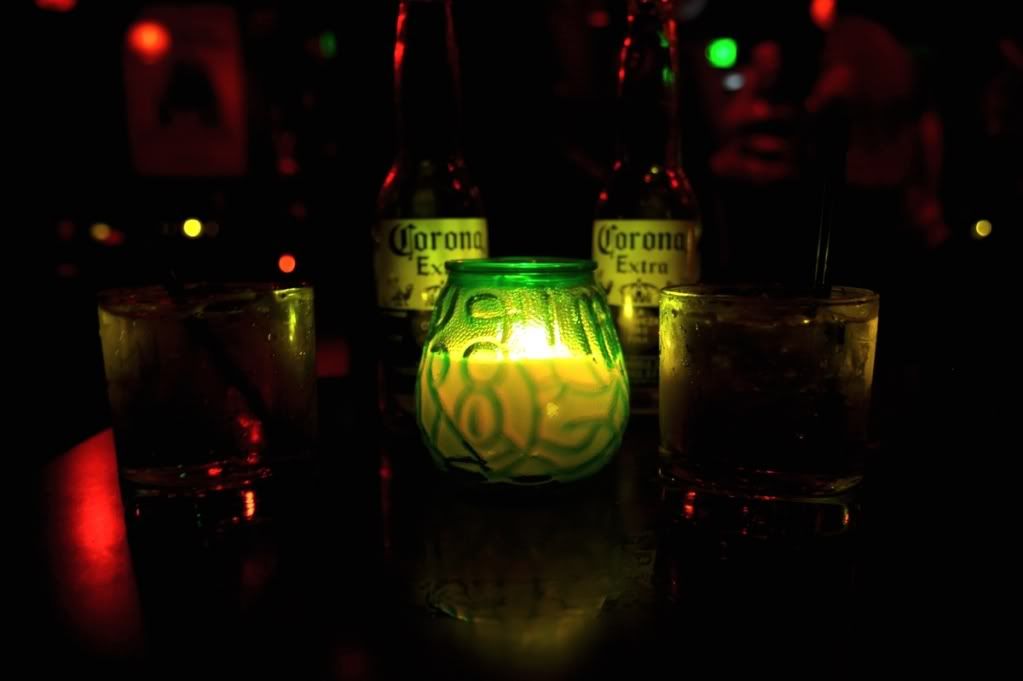 Choochi!
How are my 'shop skills TK?!
And did you guys bring the party with you or what? It's packed all of a sudden!
Codie is the man behind the scenes who put the night together. FREE GUCCI! BURR!

Pat Lam
(
SoReal Cru
) and
Krystal Cruz
! Welcome to the blog! (And
welcome back
Pat haha.)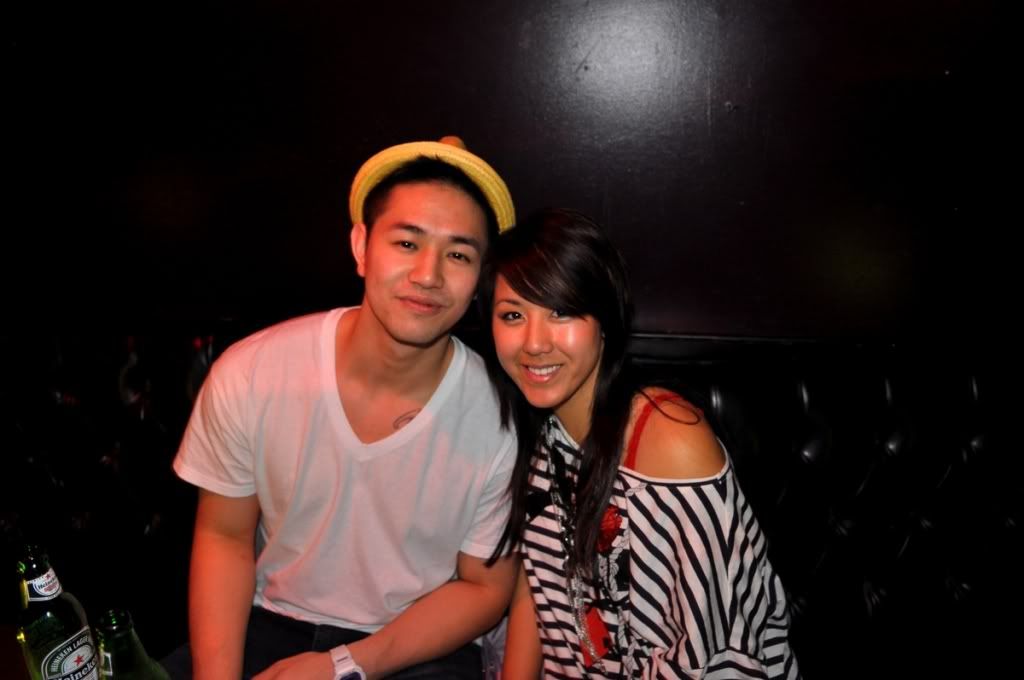 Jessica x TK.
Janet x Chuachy x Nicki.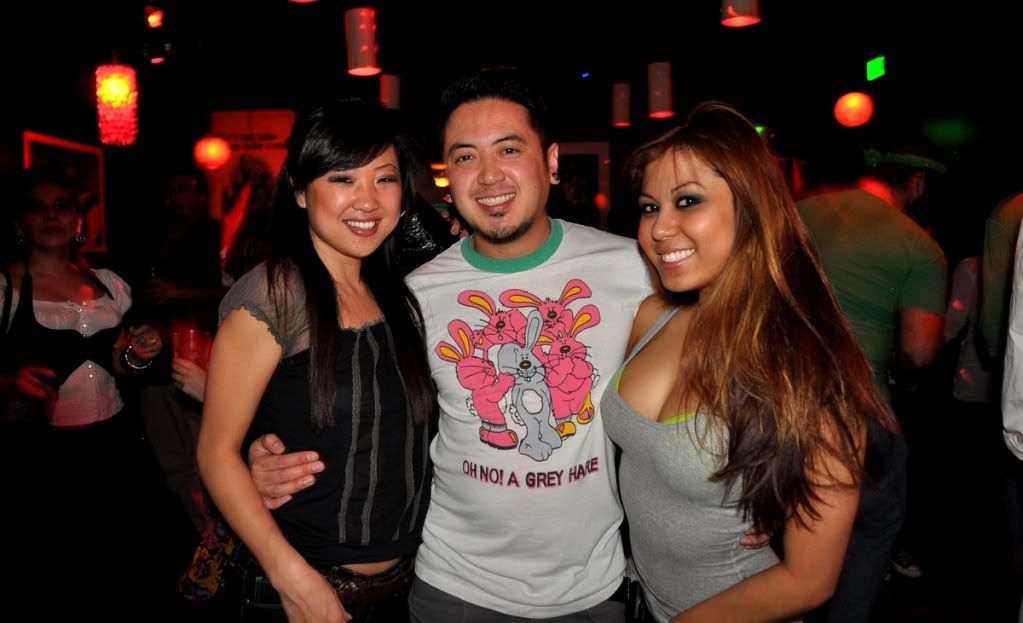 Toast to the good life!
ROOMIES! It's just like
Three's Company
, but with 2 less girls and 2 more guys.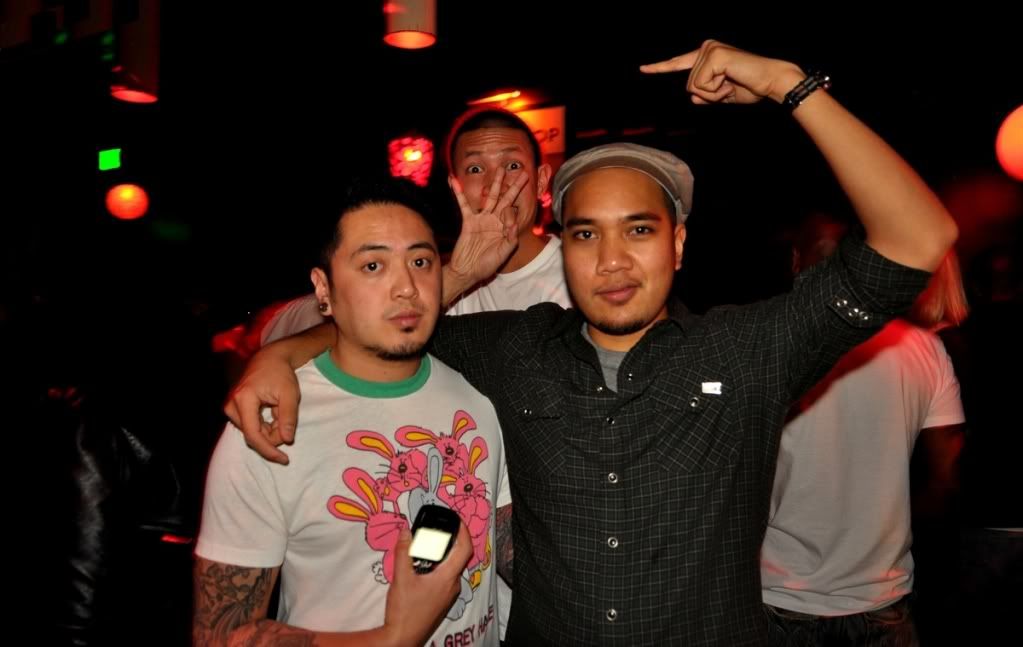 Jon Lego
and friends in the house to celebrate. Happy birthday Jon!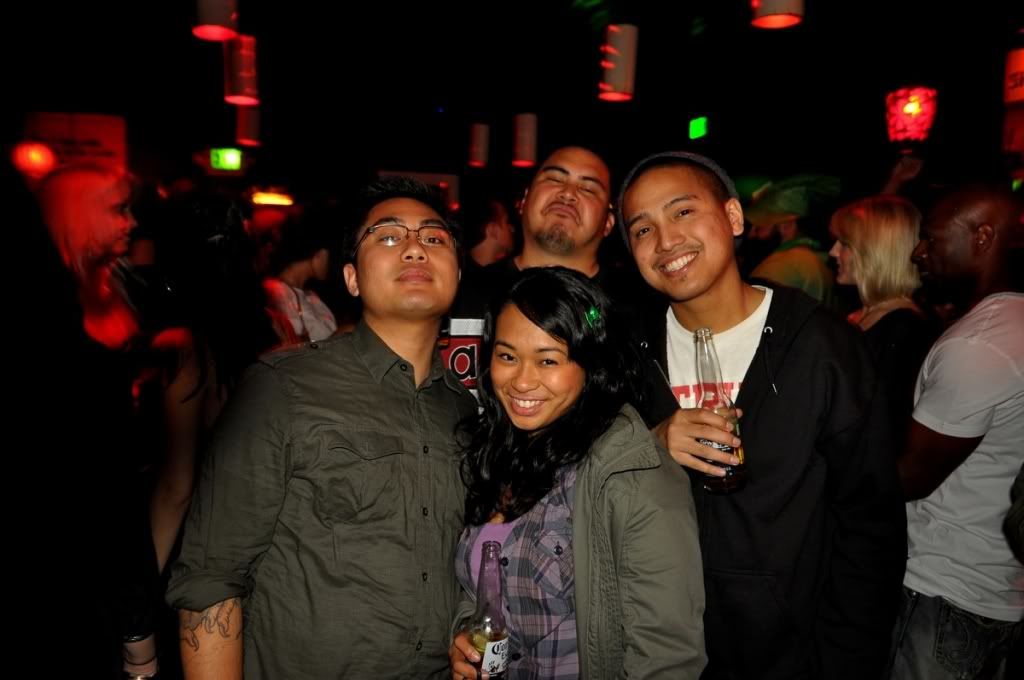 My people watching buddy, Hoodrat! (aka Alison.) We planned on staying until 11, but left at 1. FAIL! But worth the fun.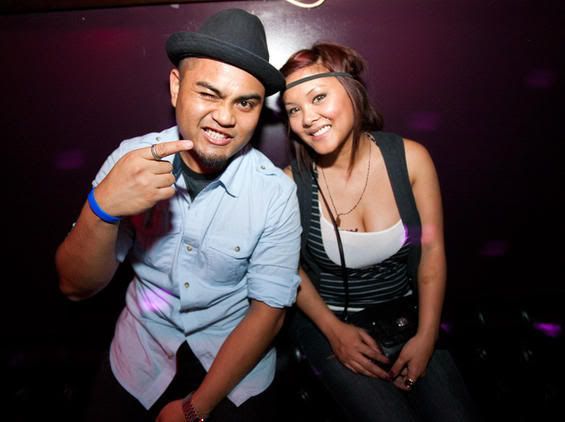 Mink in the house!





Rage-isms.


(Oooh maybe the title for a photoalbum dedicated to party pictures...)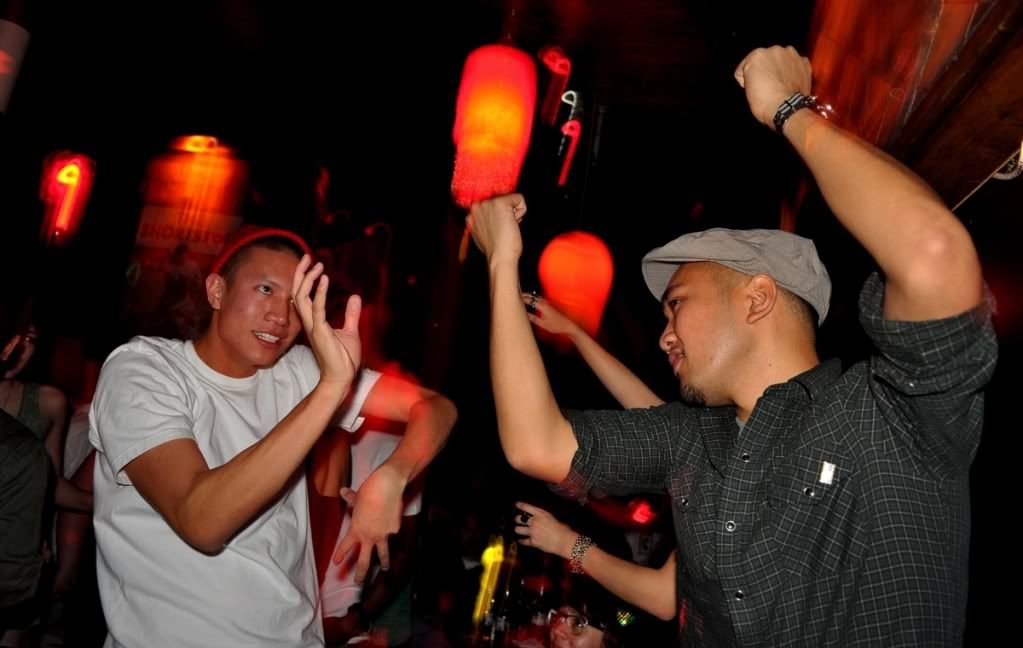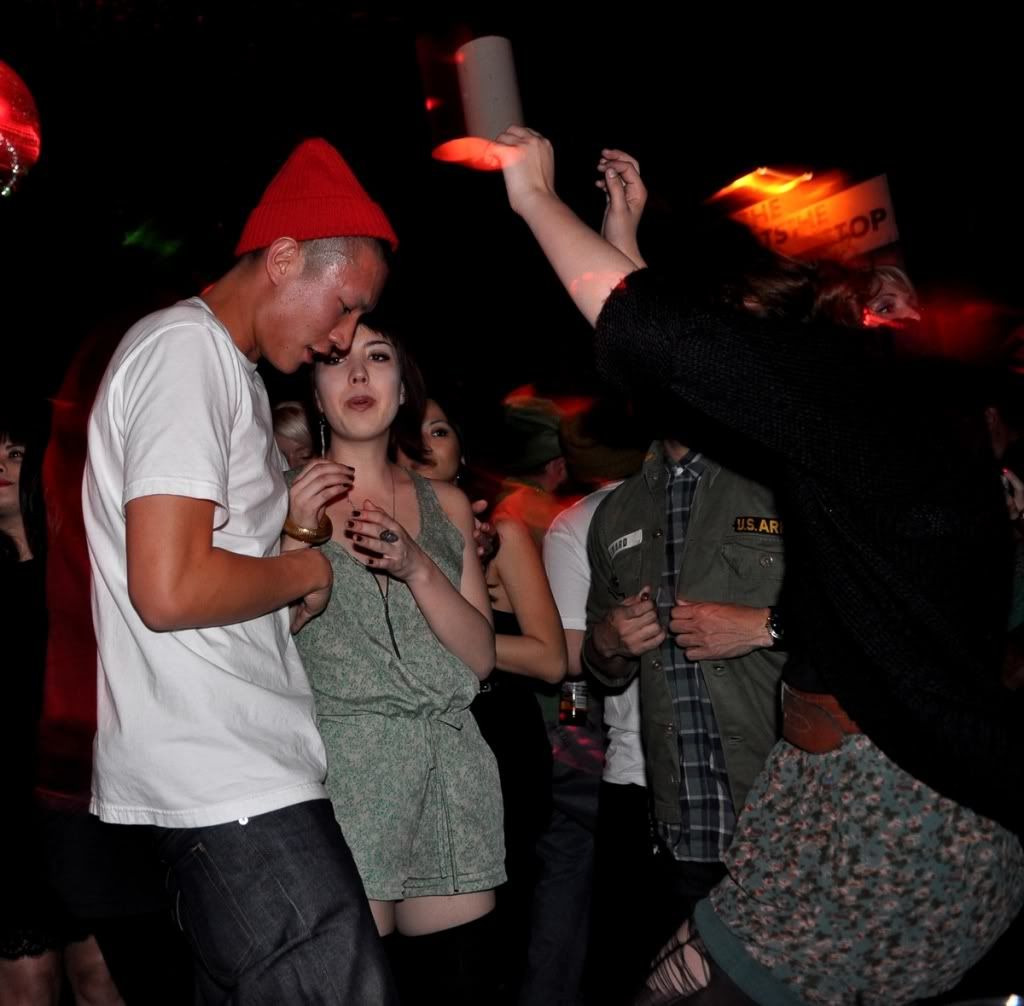 Dirty dogs to complete the night!! Reminds me of
You Got Served
.