The best way to cap off an epic weekend is a BBQ and pool party with the homies. I'd like to thank
Mr. Hoffman
for hosting The Comb-Over (San Diego's version of
The Do-Over
and having everyone over to chill.
Everybody Knows Us - Dom Kennedy, Pac Div, & cARTer by xjomox
Beer pong! You guys need to play with better rules. Rookies.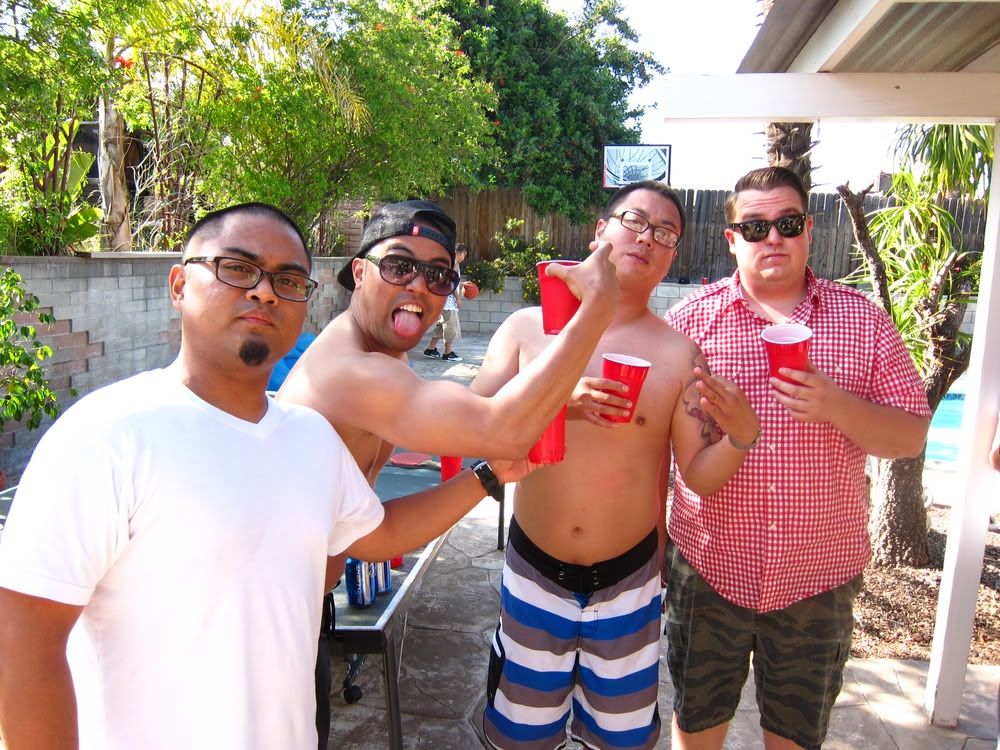 Great kabobs Aldrich!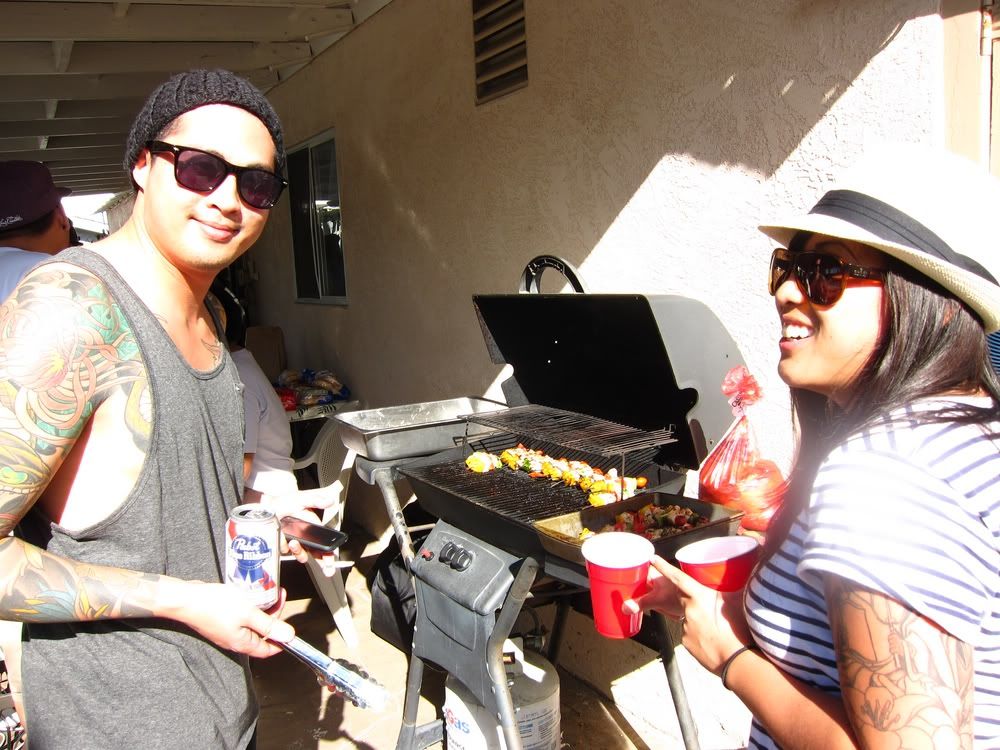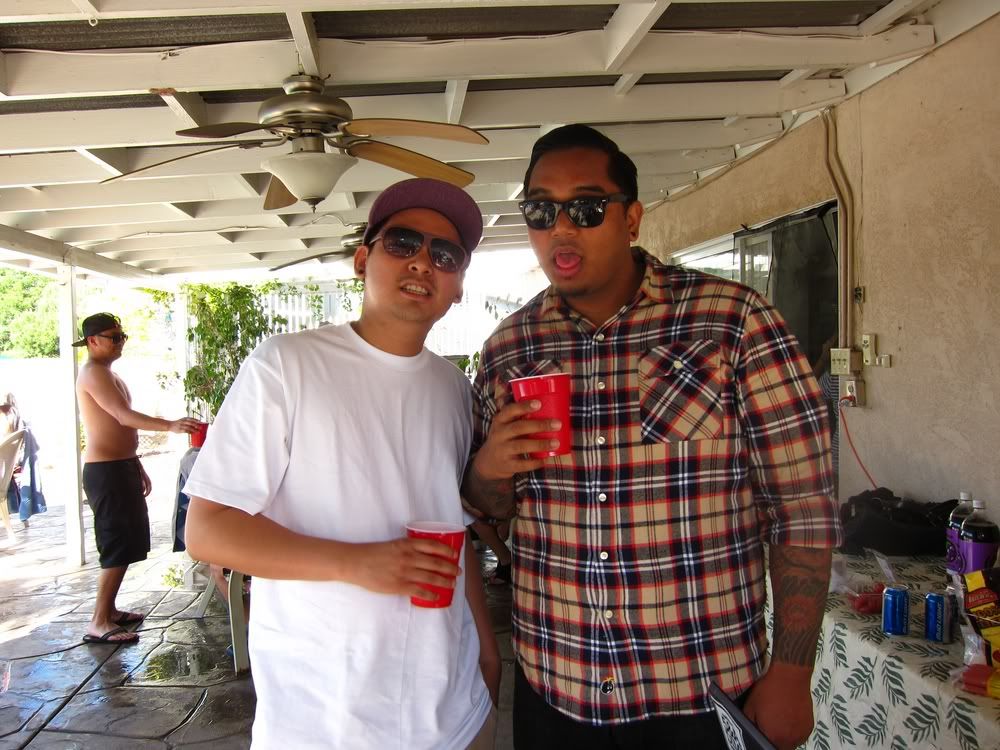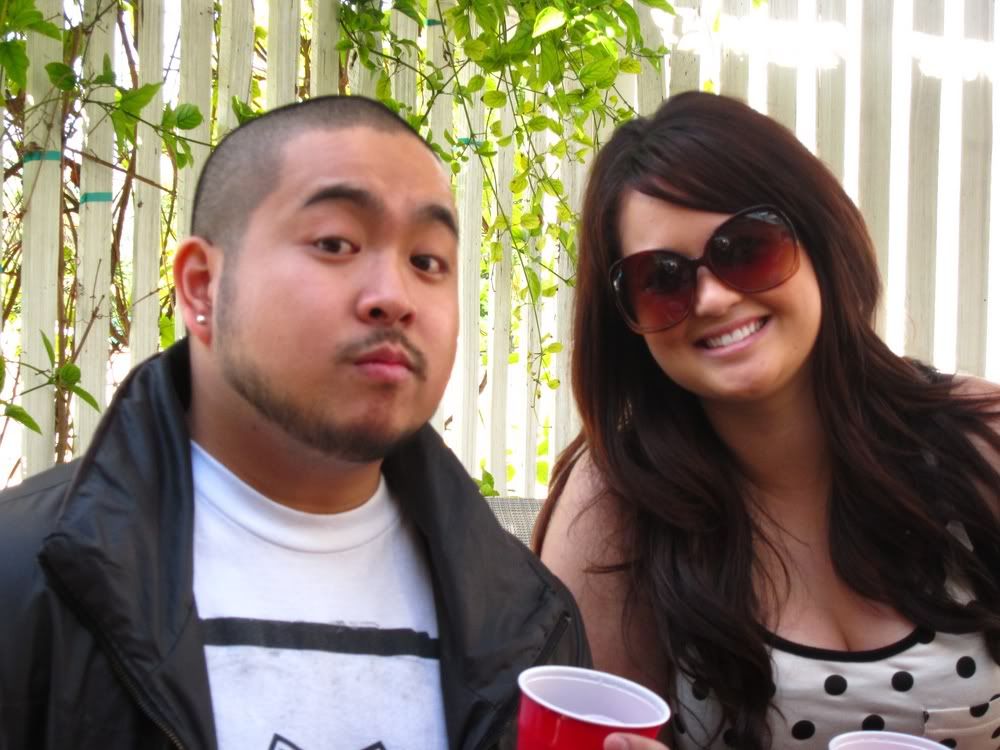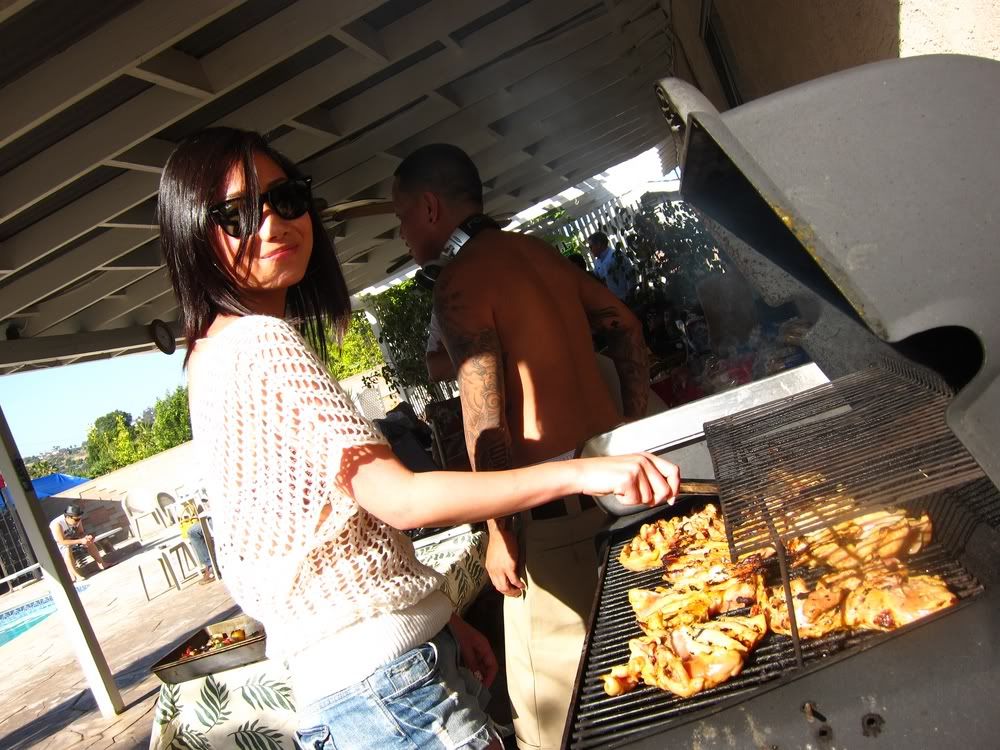 I think I may have started this trend. I pushed Gian into the pool first. Then he and Julz got me. Then we got Vince...
Then Aldrich...
Then we took down Brandon himself! Your fault for rocking all your clothes on!
Noriza's next!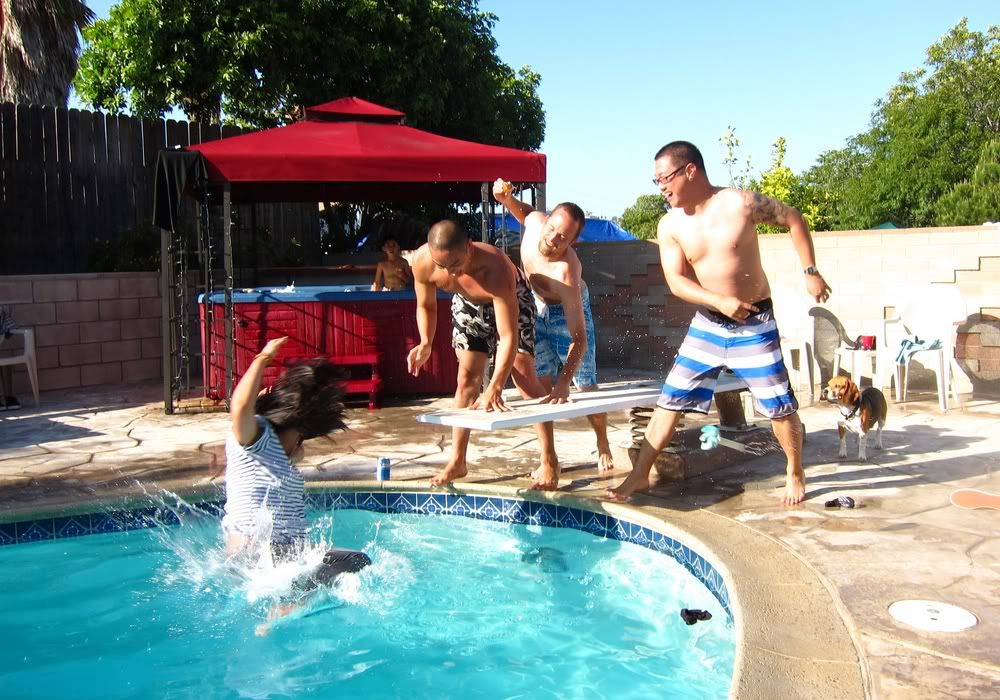 Presenting the Diving All-Stars: D-Dubz, Aldrich, Big Gee, Profile, AnnieLou, & Julzie.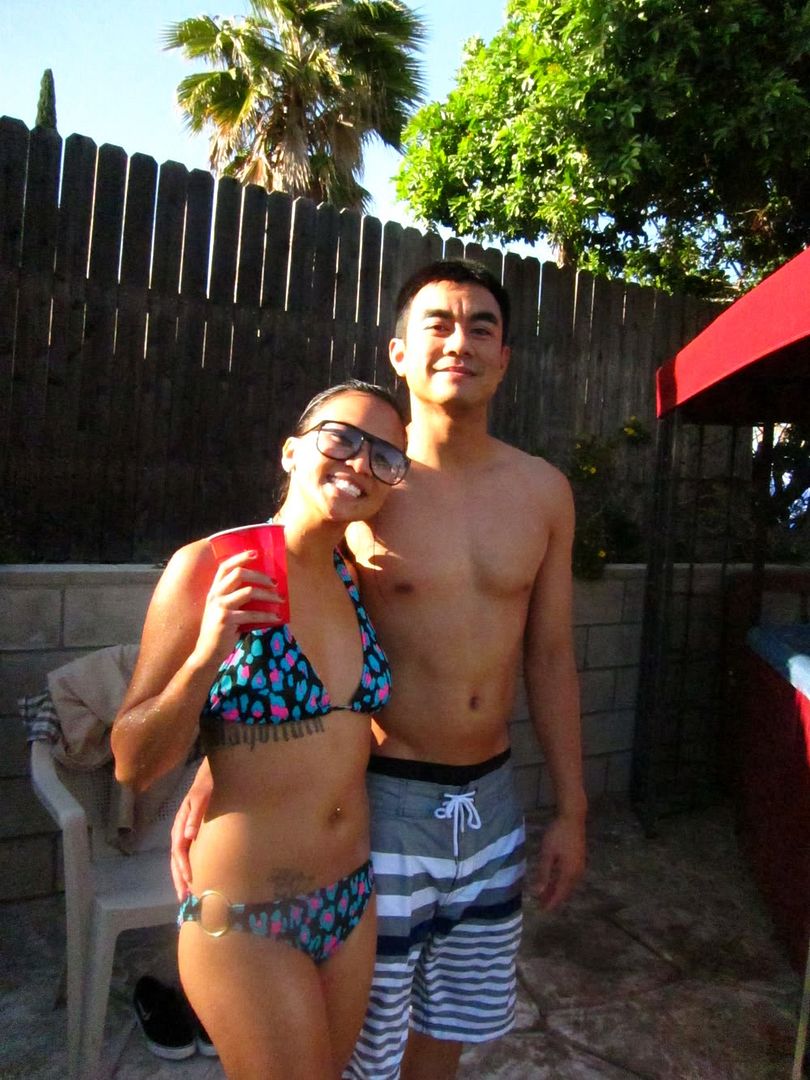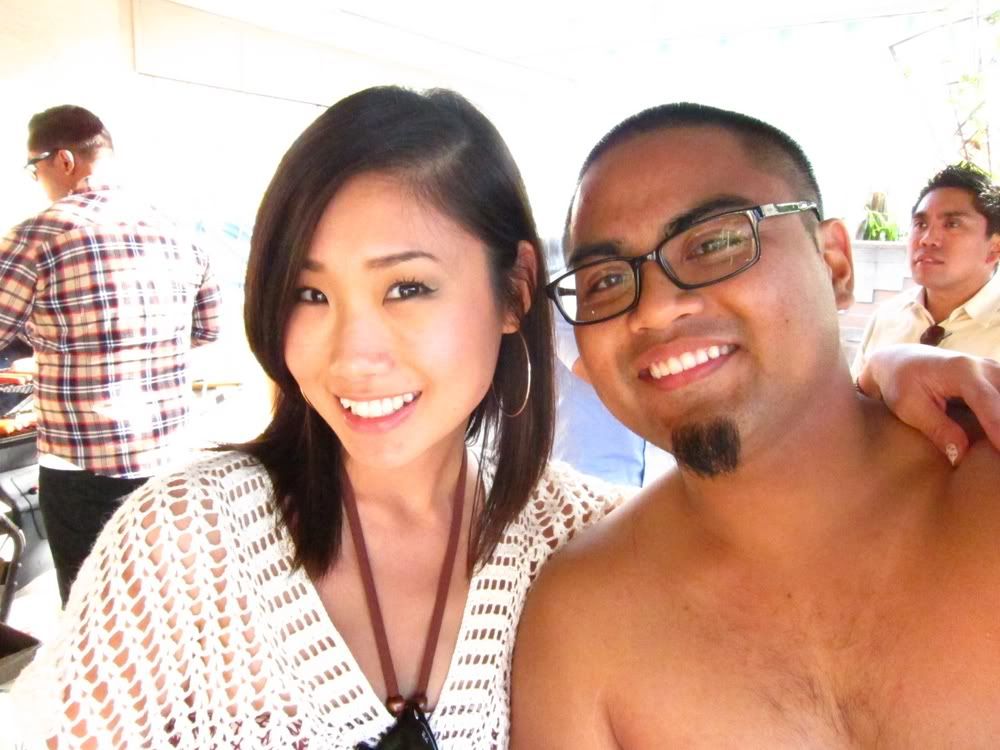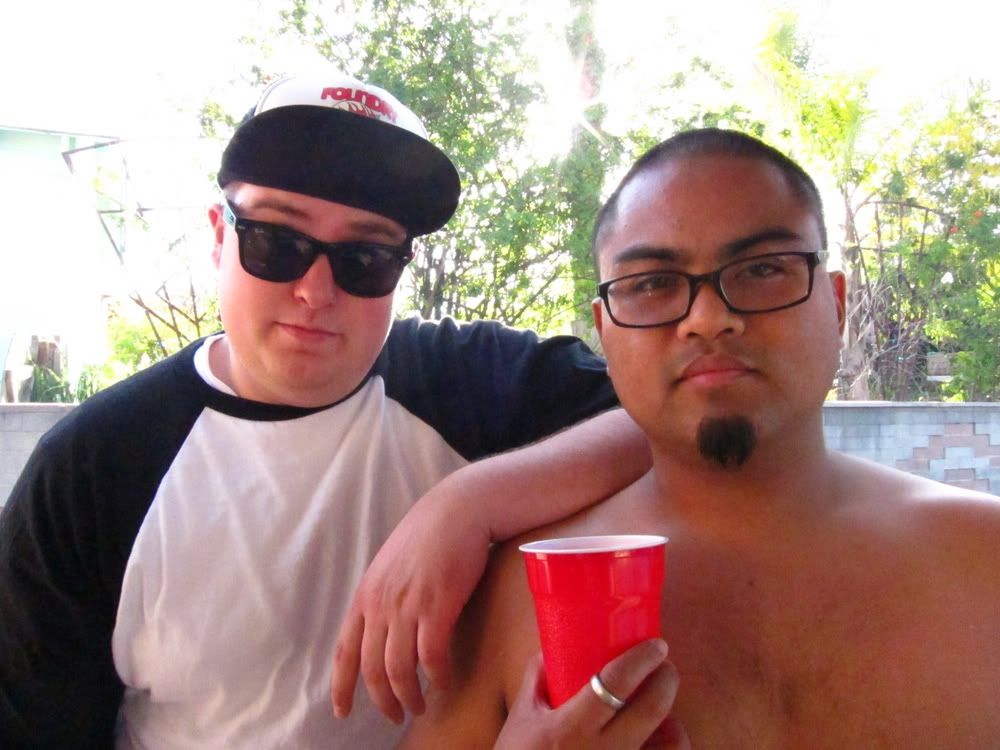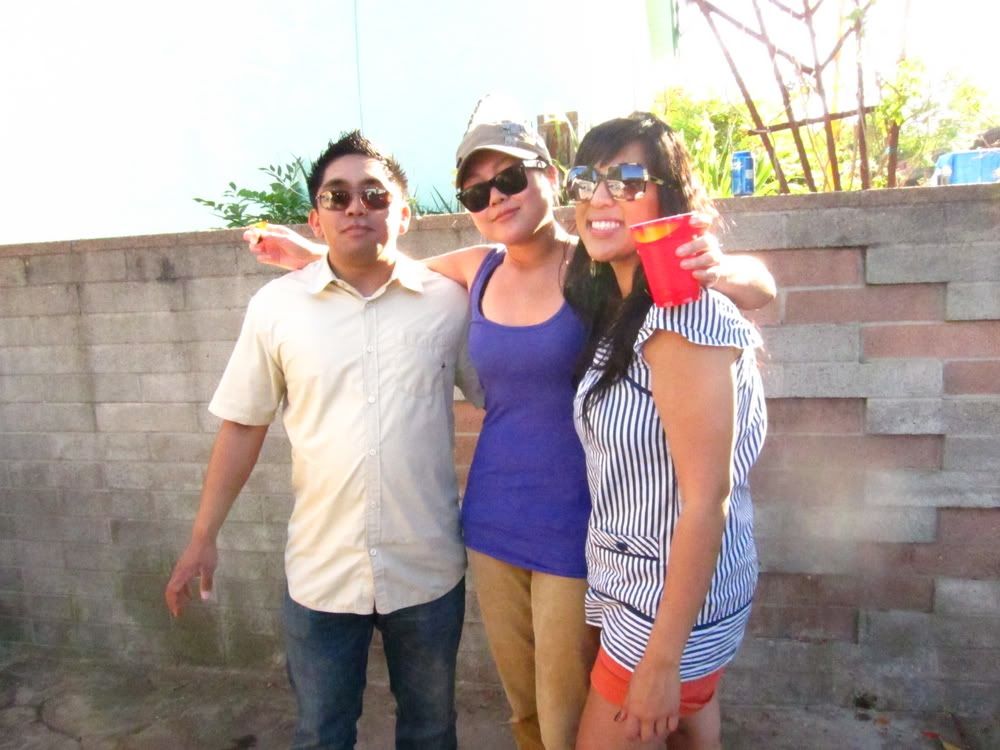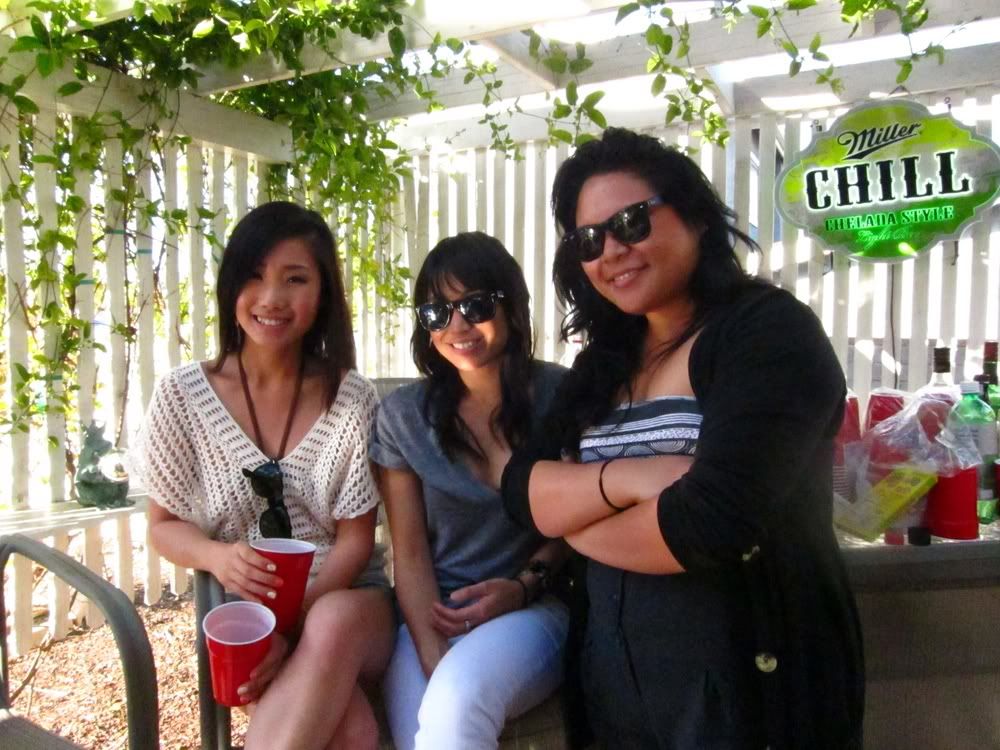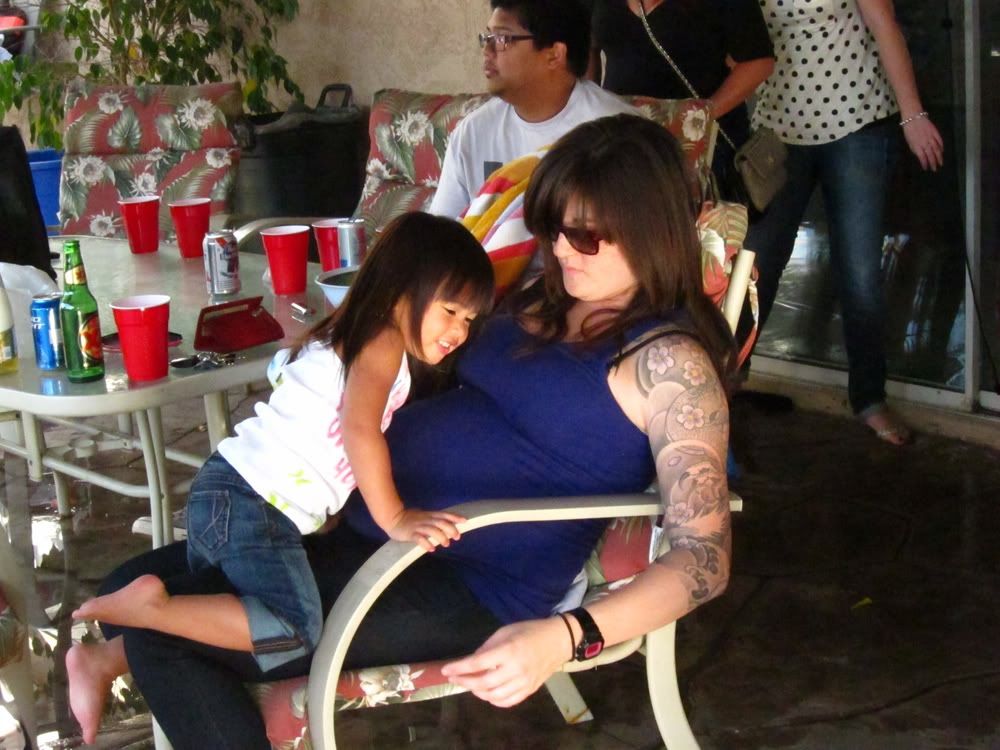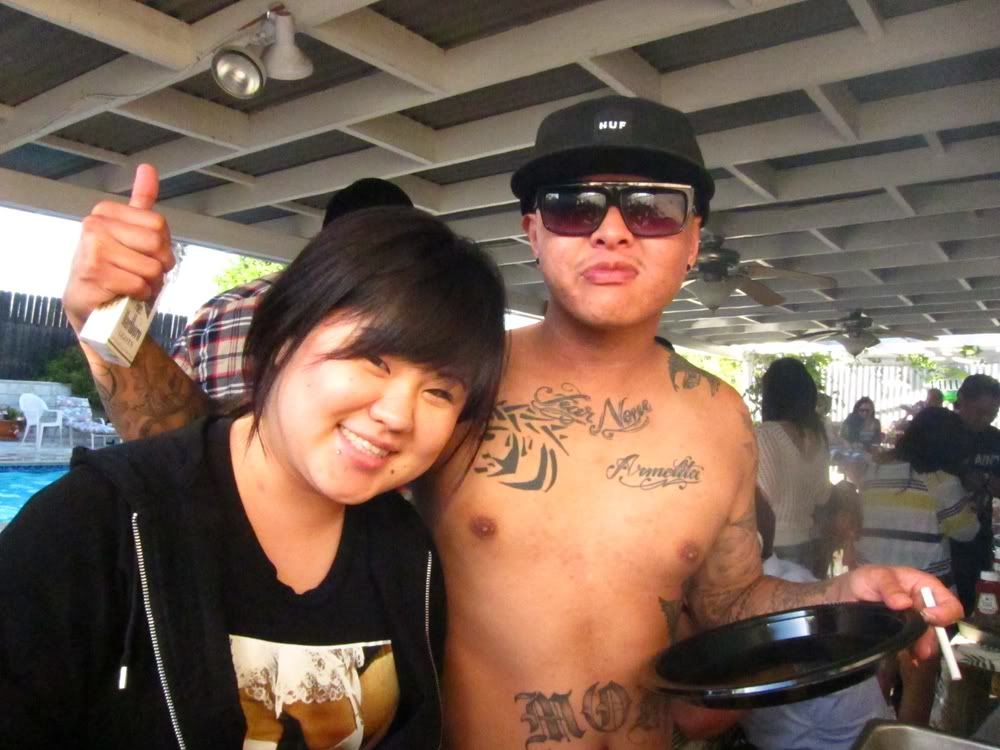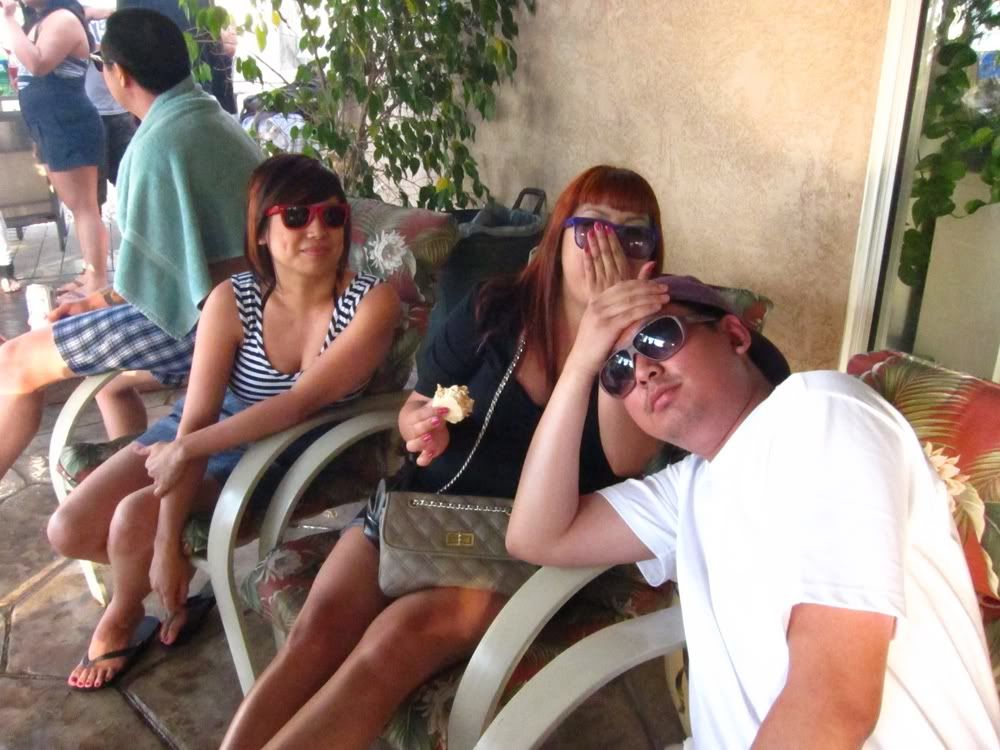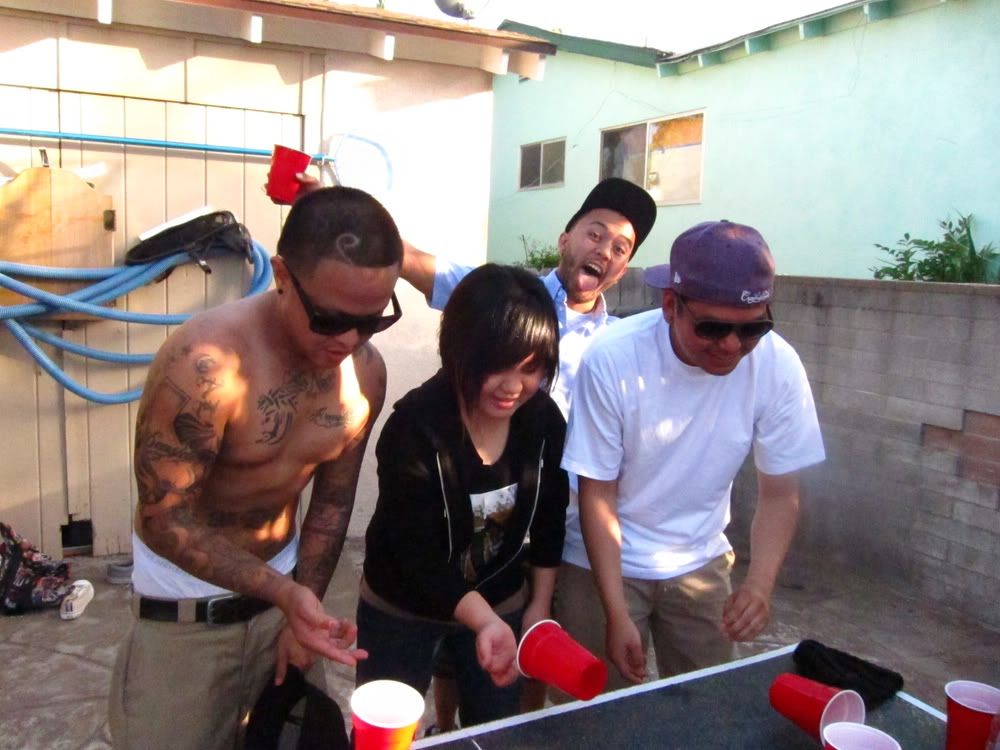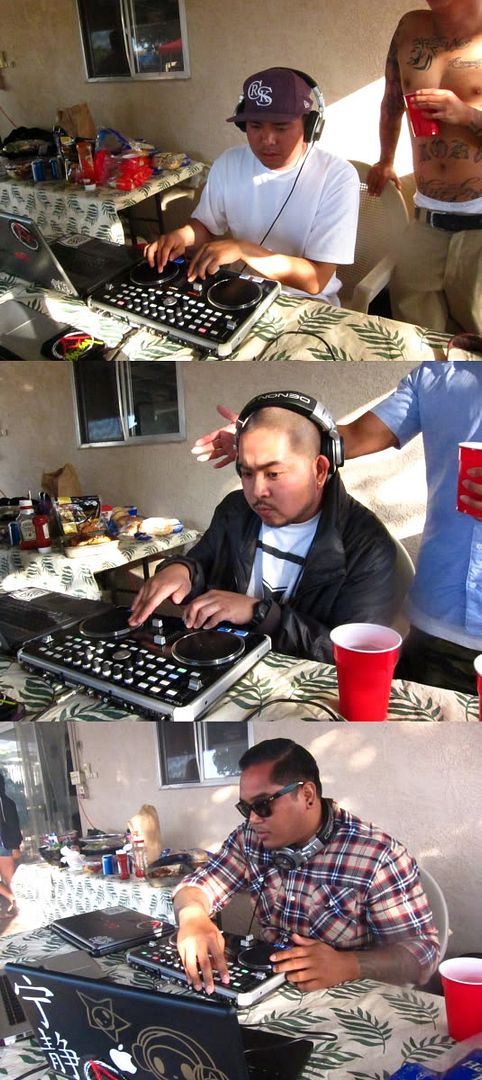 We tried to get Joe in but he was damn near impossible.

More victims. Guilly.
Damo (plus chair).
Brand-EZ Part 2! Sucka!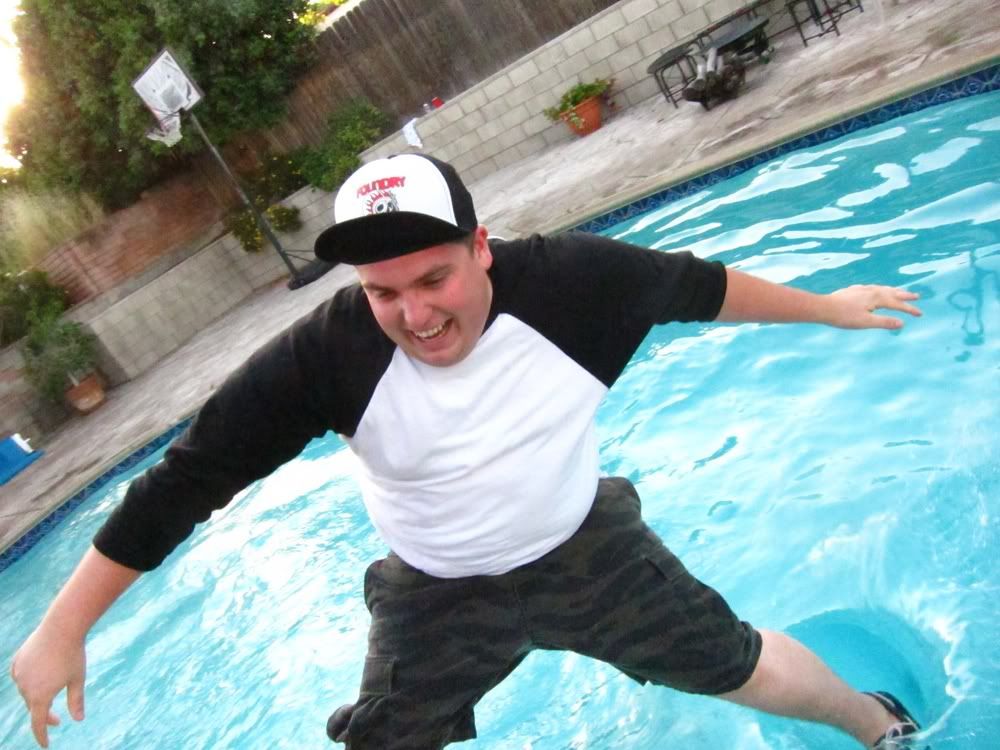 Jenn.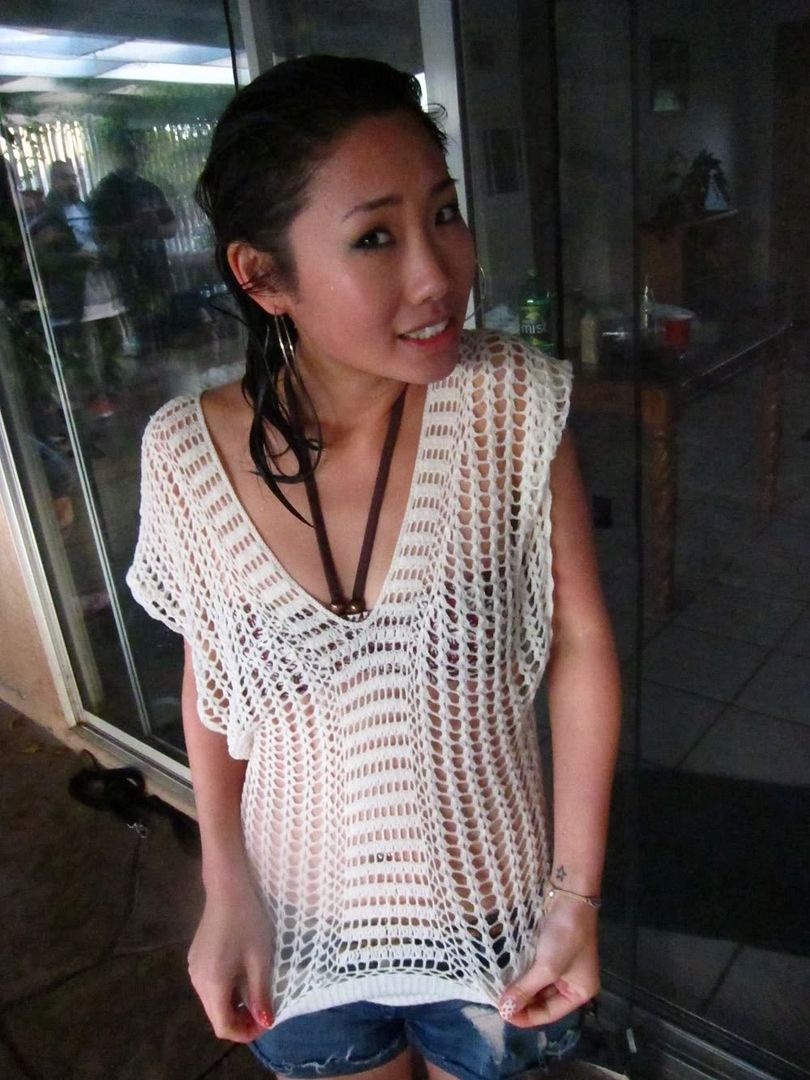 Marie's scared for her life!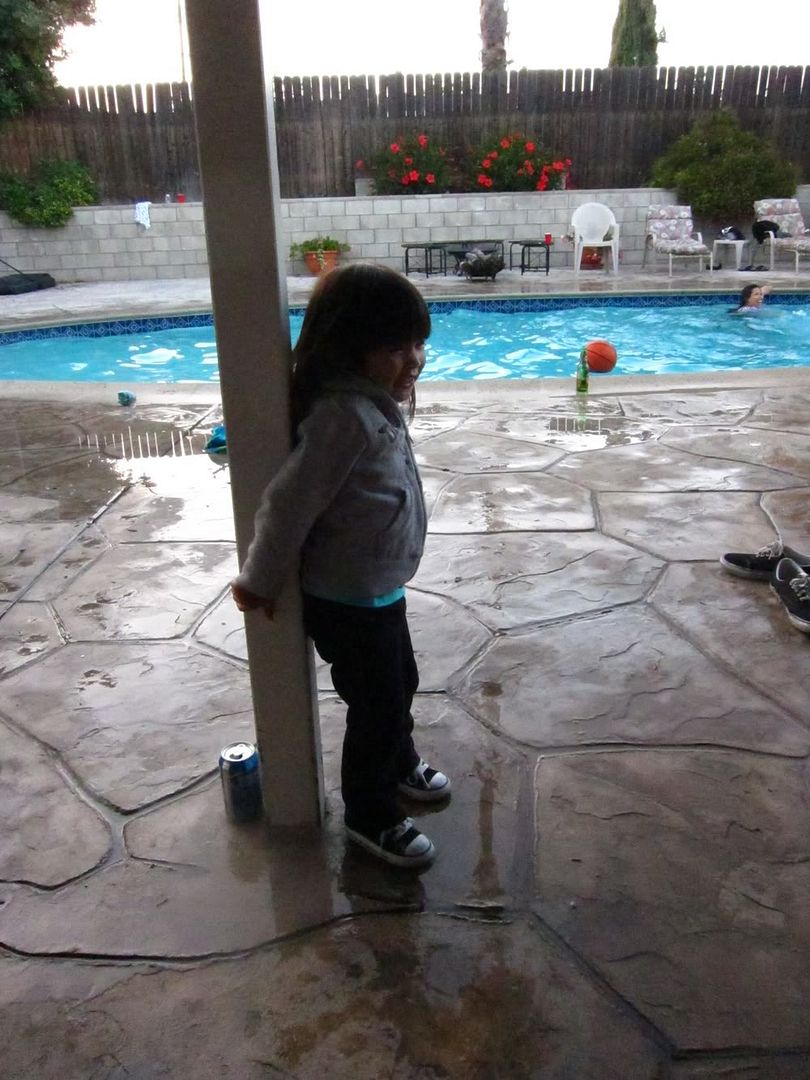 'Cuzzi.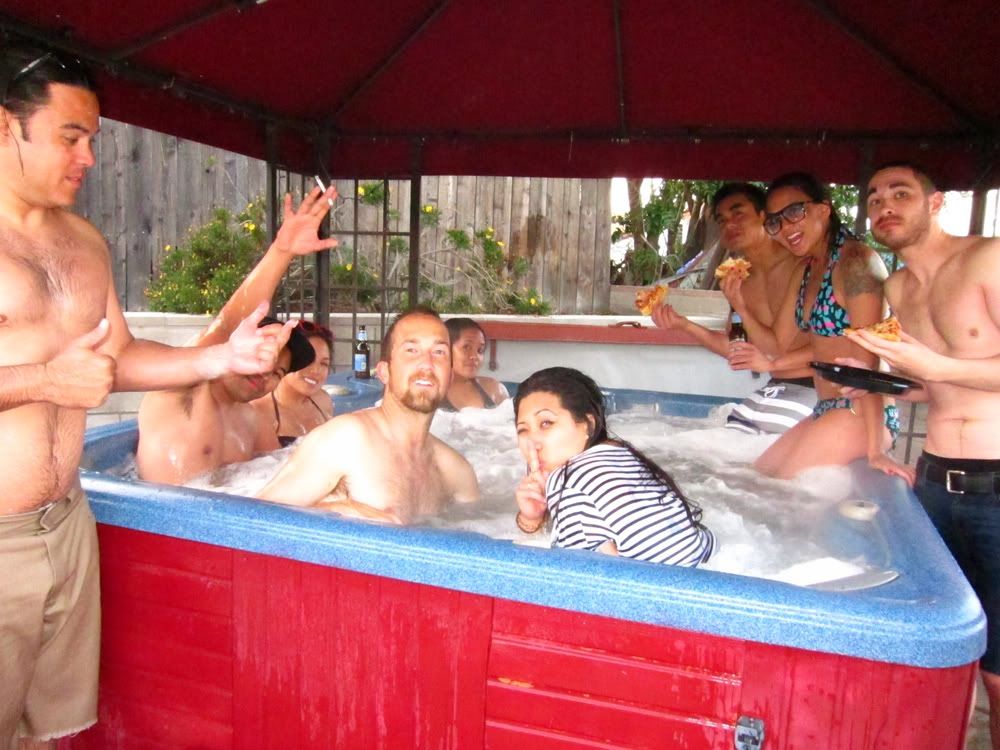 Congrats coach.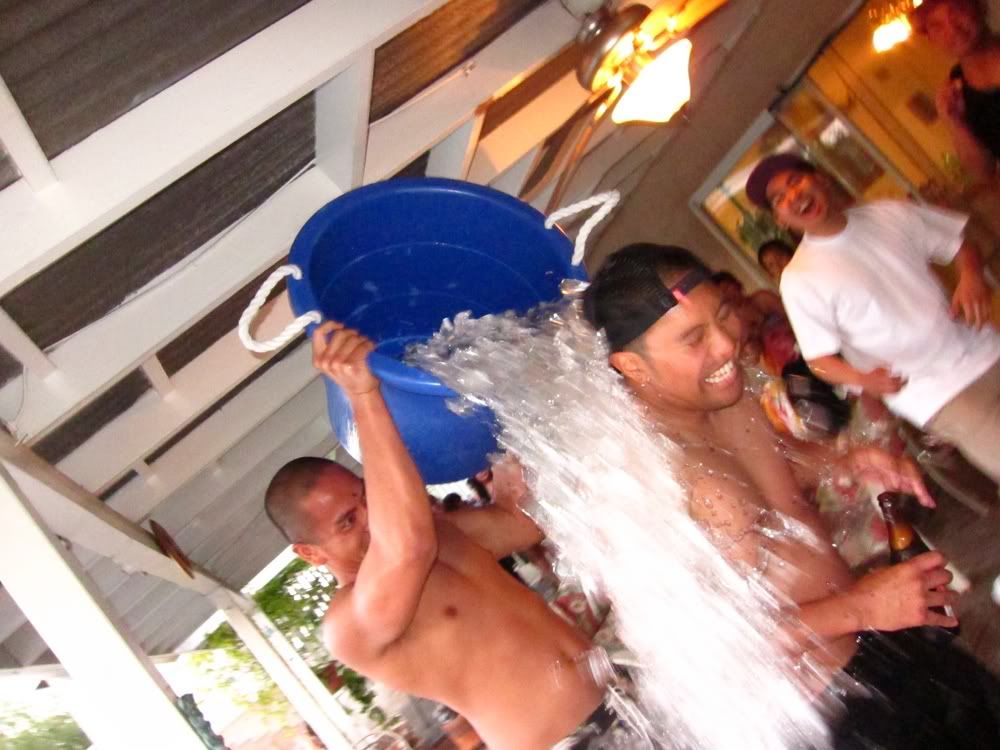 Just a lesson kids. Stay in school.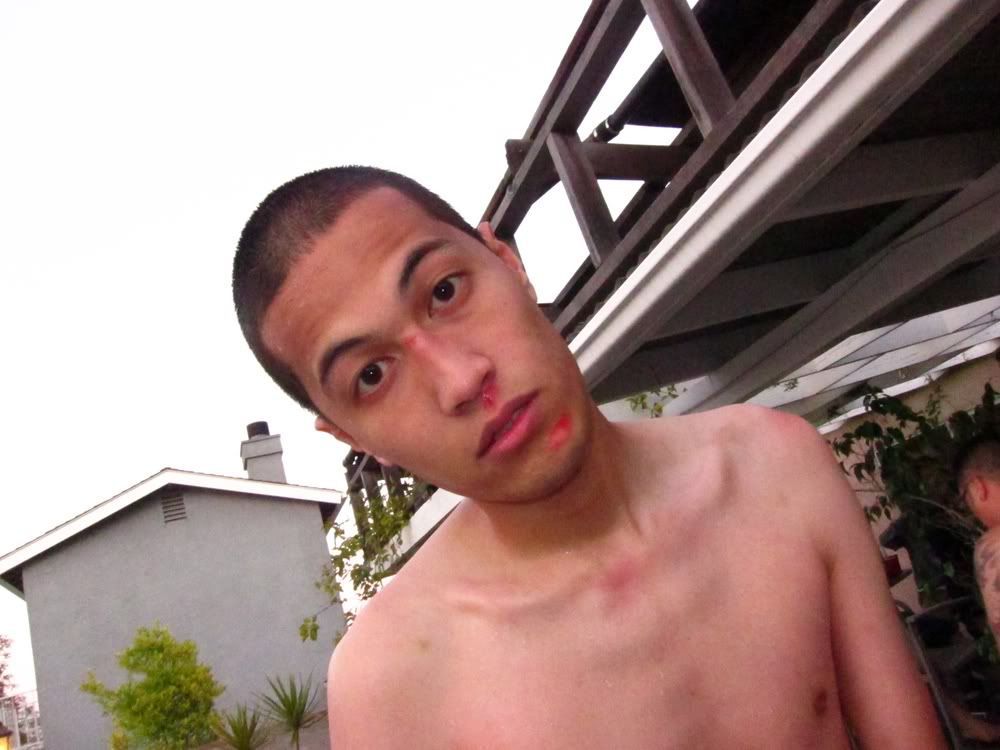 "Wanna see a dead body1?" Hahahahaha so fucked up.