Two-for-One special here.
On Friday Bruce, Brian and I headed over to
Slater's
for some dinner. Because they have 1,000 fans on Facebook, they were giving out sweet potato fries to tables. After hitting this spot up at least every other week during the fall/winter, we've been on hiatus. I must say the service, quality, and food presentation have gone up a few notches since then.
$Free.99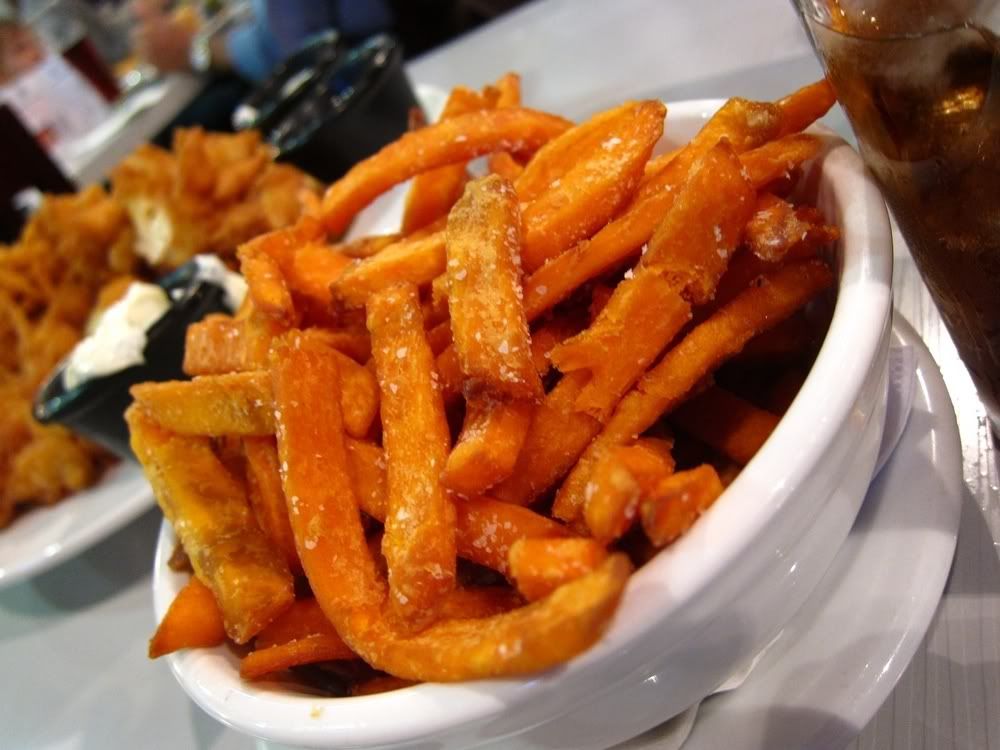 Fried artichoke hearts, fries, onion straws. YUM!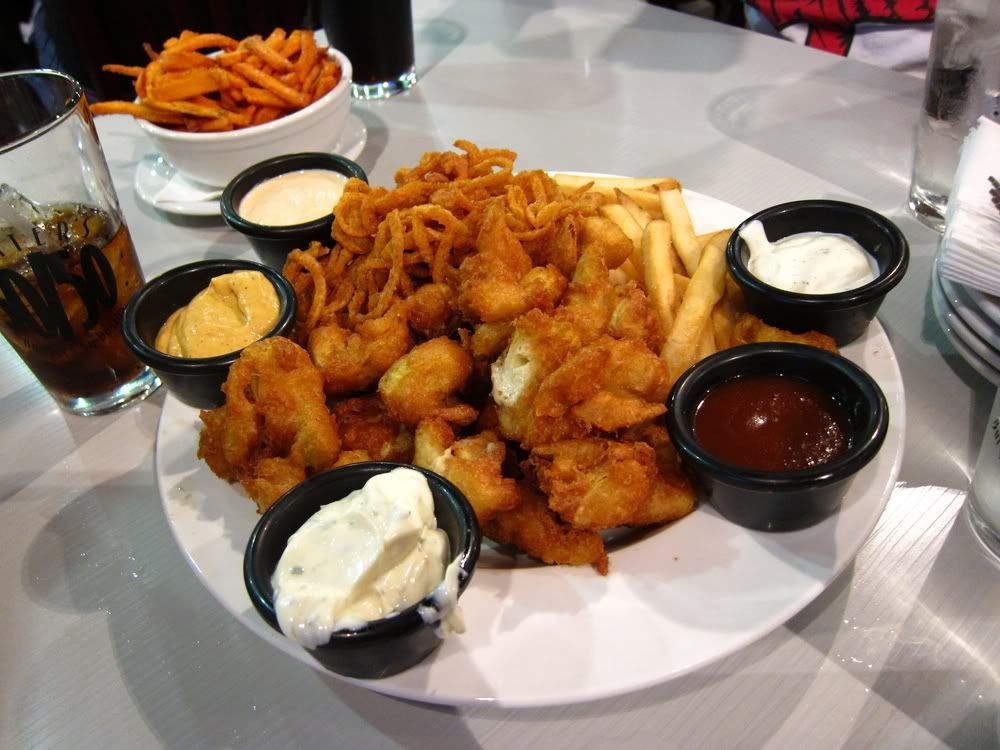 Served with a knife.

Beef patty, American cheese, chipotle mayo, red onion, avocado, lettuce, black beans, and corn on a ciabatta roll.
Now that's a burger!
Nice nails Jasmine!
On Saturday, Bruce and Cesar (or as I like to call them, "Brusar") came over to play some Settlers and watch the Laker game (LET'S GO FOR THE SWEEP!). If you've been watching the NBA playoffs, chances are you've had a craving for a KFC Double Down. Potato wedges on the side.
The verdict: THUMBS UP! There aren't that many calories in this bad boy.
Cheers!