Let's just start this post off right with a leak
from Mr. Gambino himself
. Seriously get on Childish Gambino's shit. If you can get past the nasally voice, you're in for a treat.
CG's lyrics > Drake and Wayne's lyrics. Yeah I said it.
Childish Gambino - I Be On That (Unfinished) by xjomox
I was pretty low key Friday night (aka boring and stayed home) and got a headstart on my Saturday with a little basketball and a haircut. Then I was randomly Googling "
Exit Through the Gift Shop
" and I saw that it was playing at the Edwards Theater in Irvine. Sure why not. I rallied James and Brian and we headed out to Irvine. The movie was excellent! It's not completely about
Banksy
as some would have thought, but that wouldn't have been as interesting anyway. Mr. Brainwash however, is reppin' for real art! (Or at least excellent marketing/borderline-swindling.)
Some delicious bootleg Keropi-sponsored lychee. Soooo kewt!
Oh hey matchy match plaid and flannel! (That's strange.
The last time I went to this theater
,
people matched too...
)
After the movie we got some food at In-N-Out. Yeah I rocked a flannel too!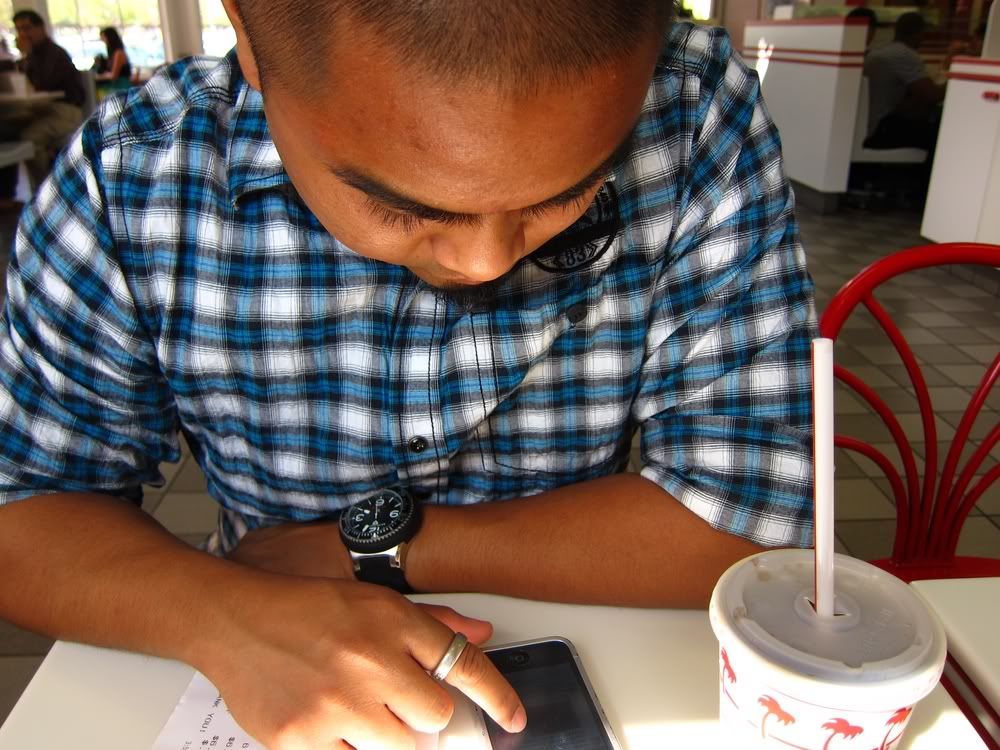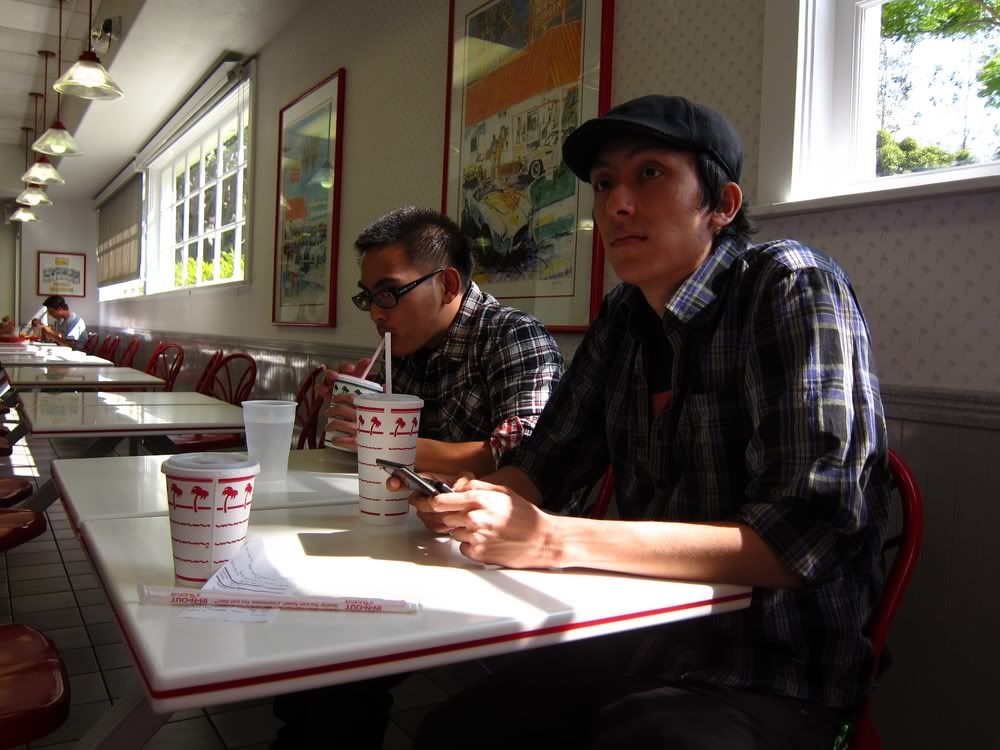 3x1 with a whole grilled onion, fried mustard.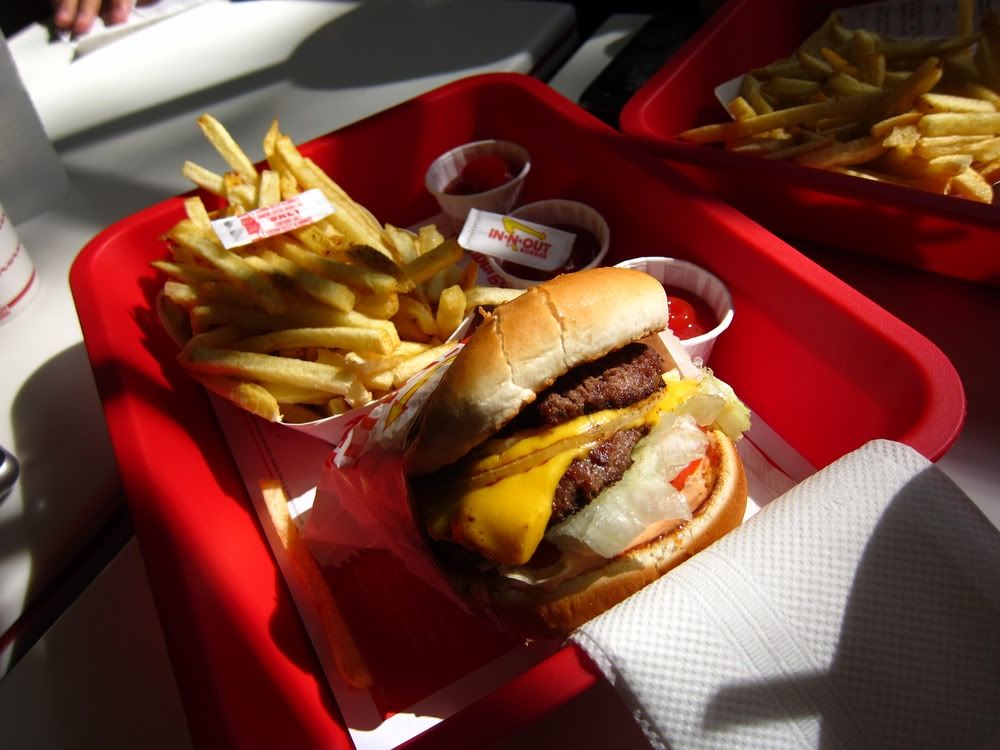 Some Settlers action along with Cesarito.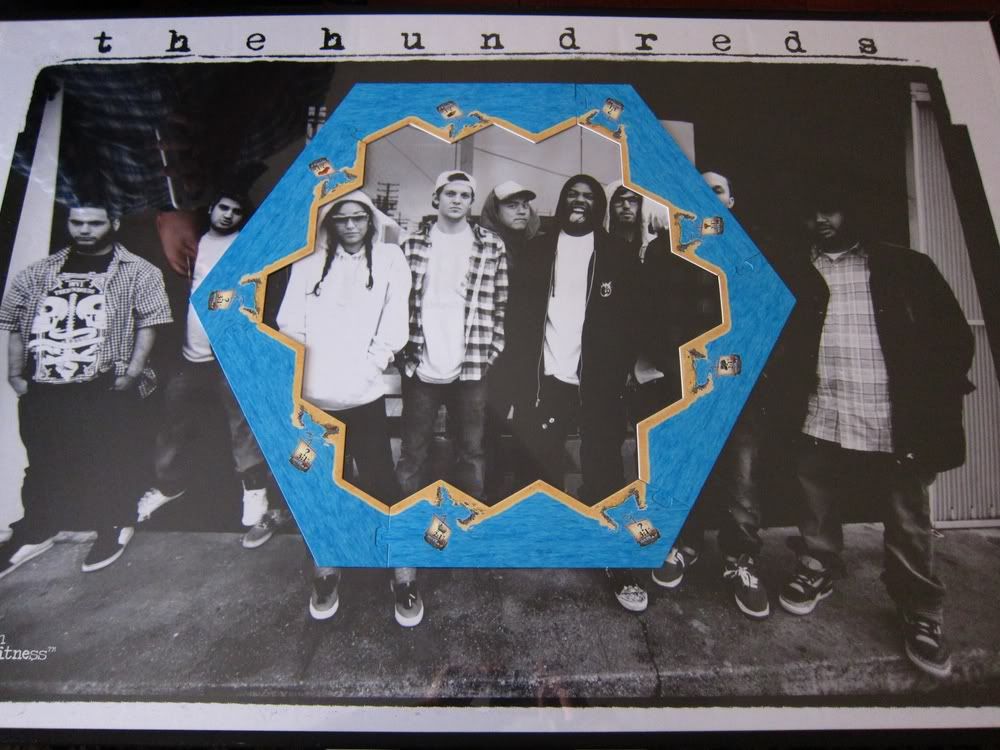 And dropped Brian off at Pep Boys to pick up his ride from Xzibit.