I gathered up a few friends to go to LA Wednesday night in hopes to see
Mark
and the
Hellz
fam at Short Stop, but they hit capacity pretty early and we got there pretty late. FAIL! So we hit up plan B and went to
Seven Grand
downtown for some drinks and music.
This song has nothing to really do with the night. But it's all I do.
All I Do Is Win [Remix] by YoungMoneyCEO
Let's start with a brew.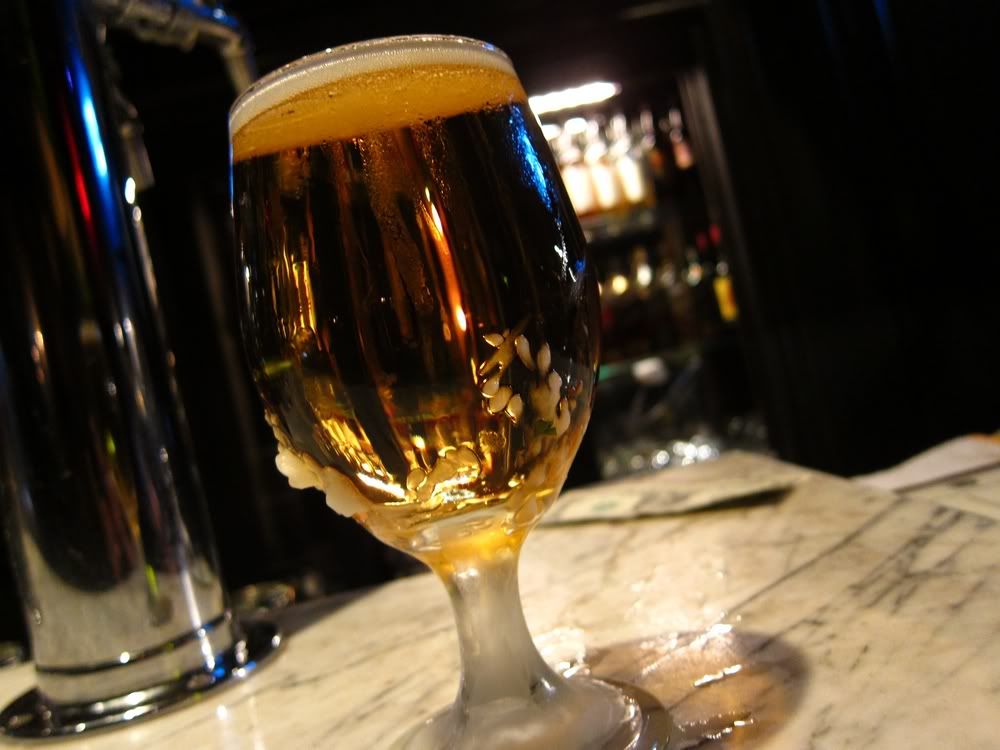 Elementary/high school friends: James, Cesar, Bruce. (Nothing weird here.)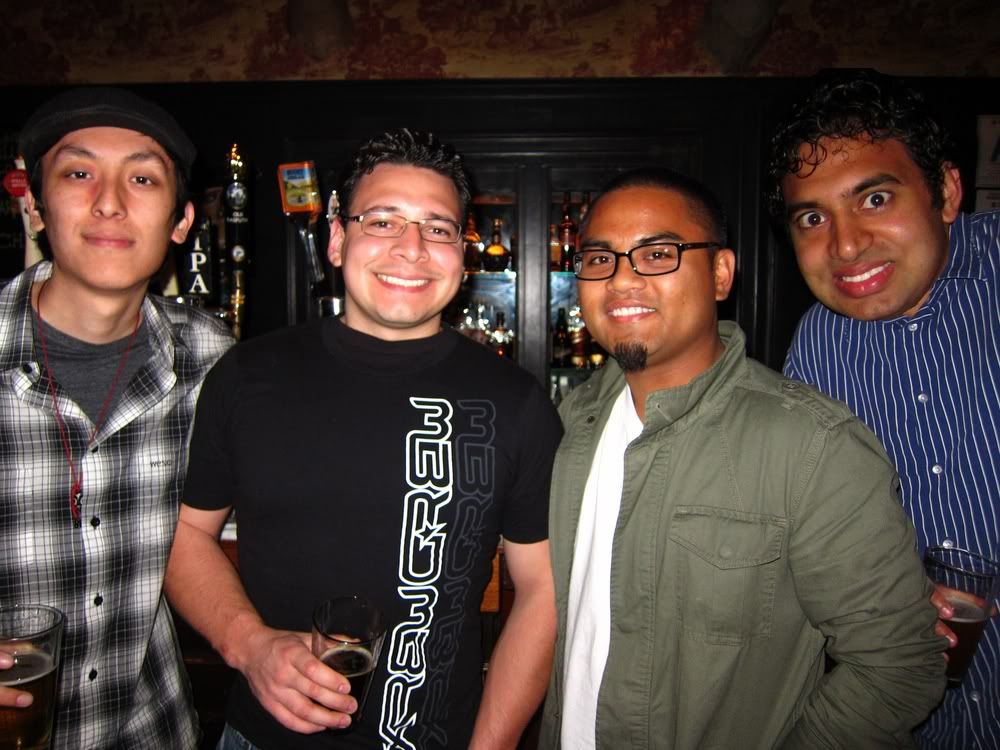 Family friends: Denson and Sheryl.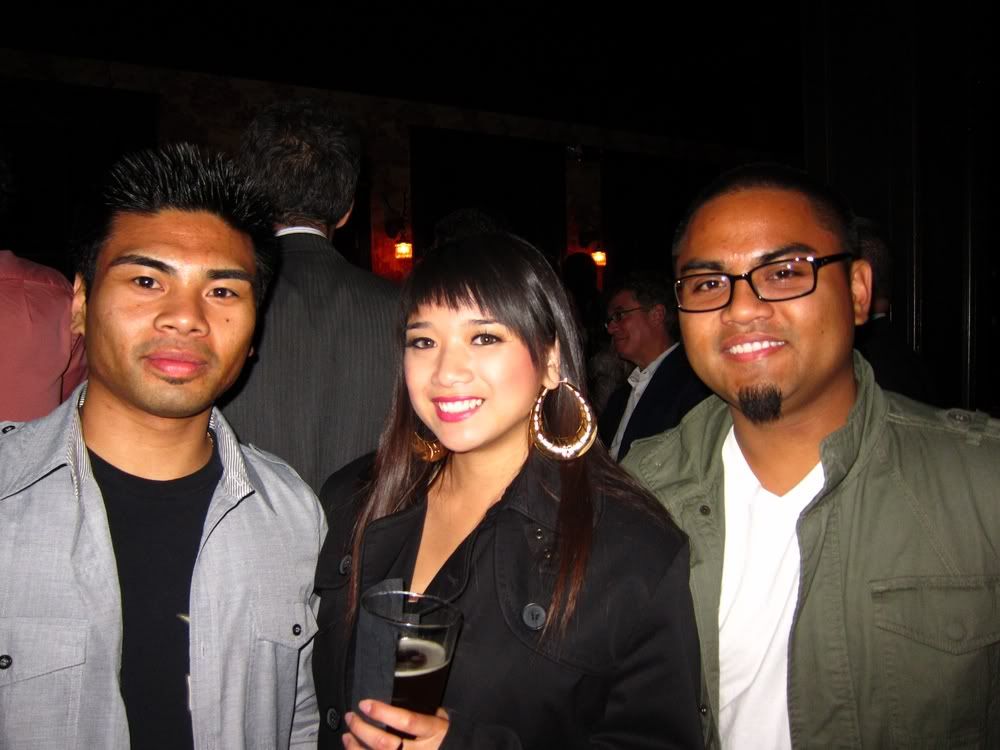 Trying one of the house specials. I've never had a mint julep before!
An awesome drink served in an awesome cup!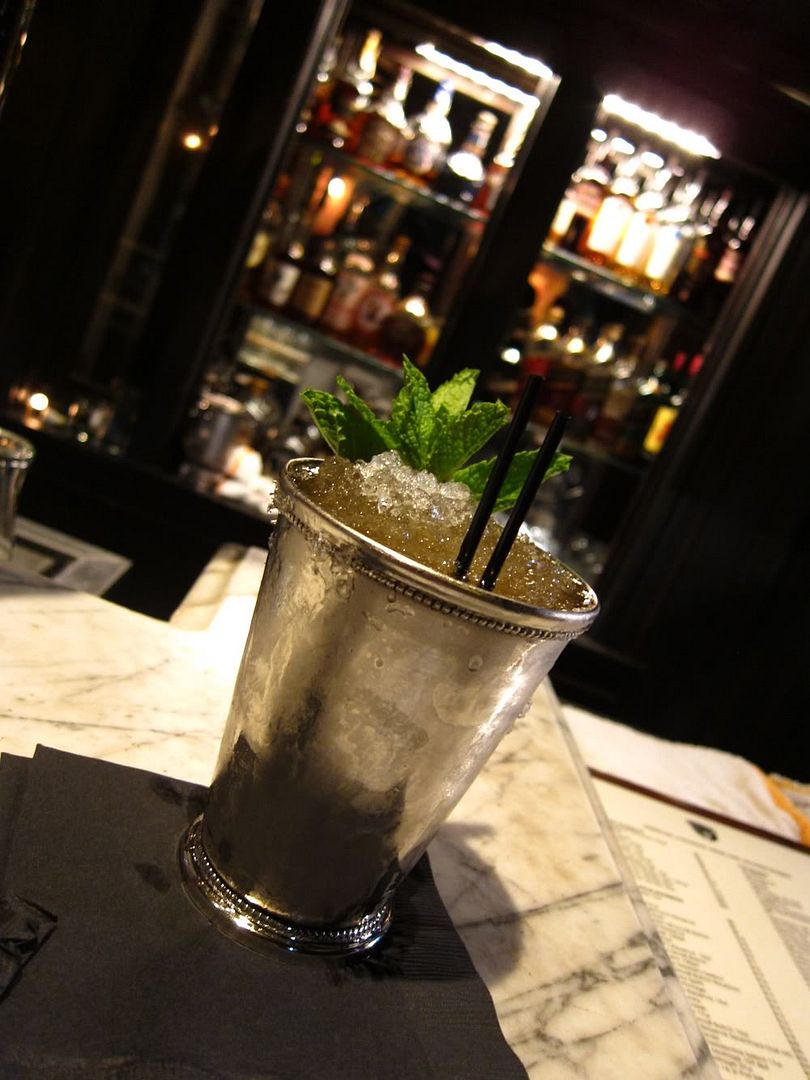 The live band got the crowd going.
Nigo aka Tokyo Mississippi
slappin' da bass
. (It's actually a guitar, but I don't know a movie reference for that.)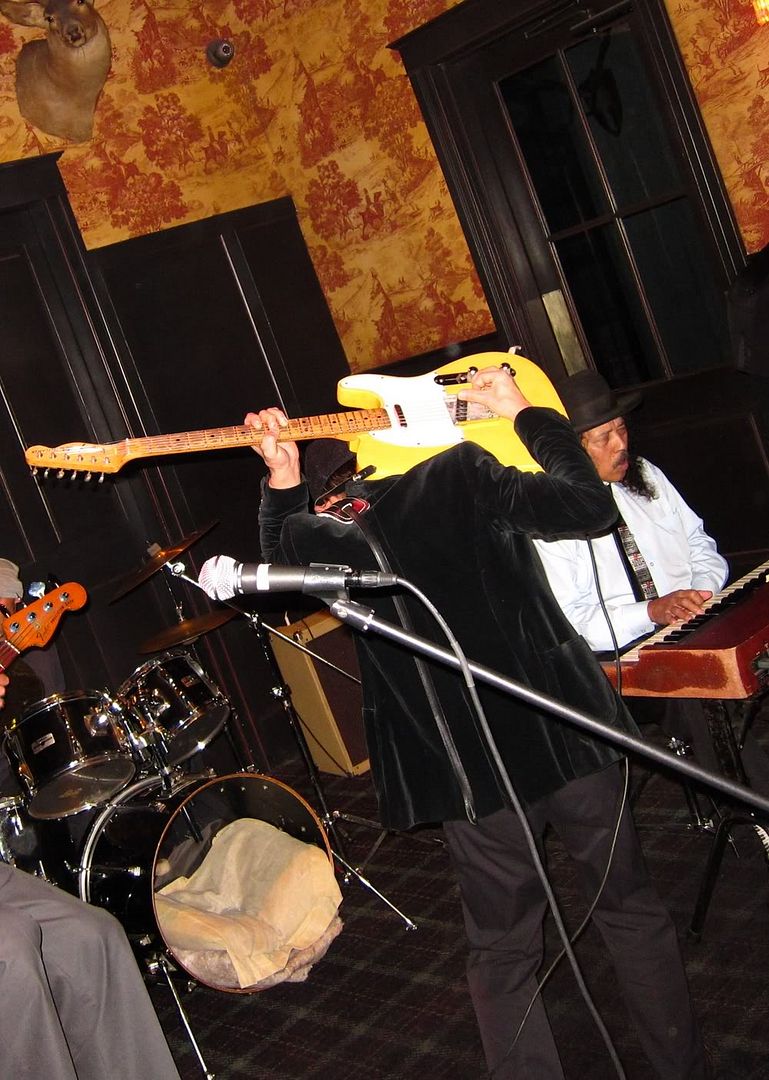 Deacon Jones tickling the ivories, like a pro!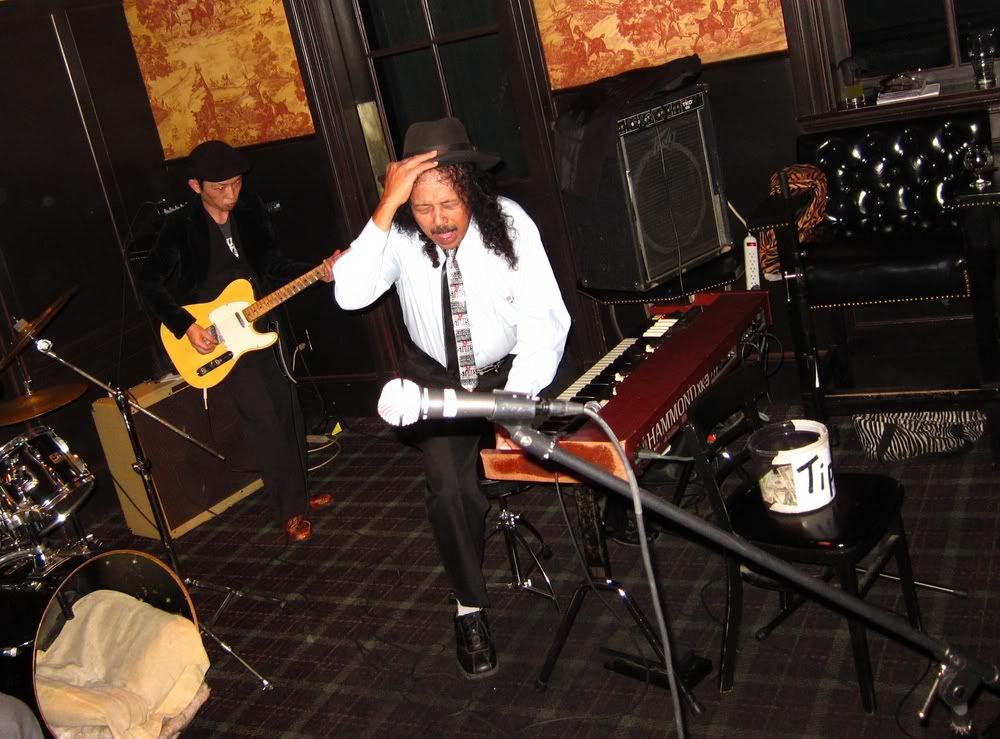 Deacon Jones album copped by 2 new fans!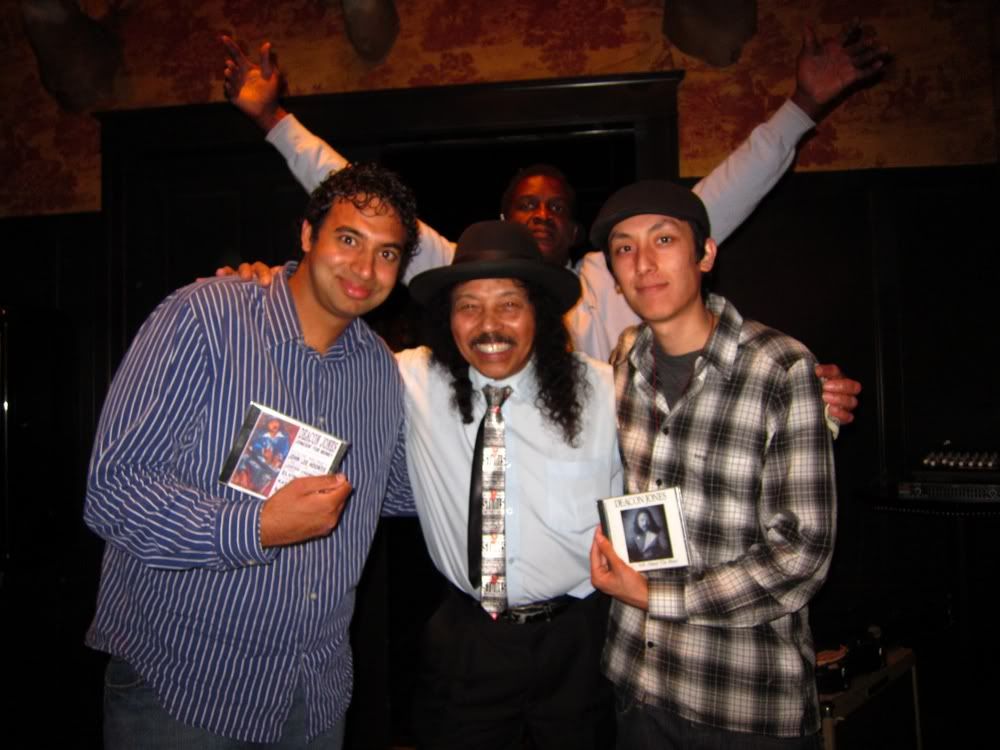 The only Mexican thing I did all day was grab some taco truck food.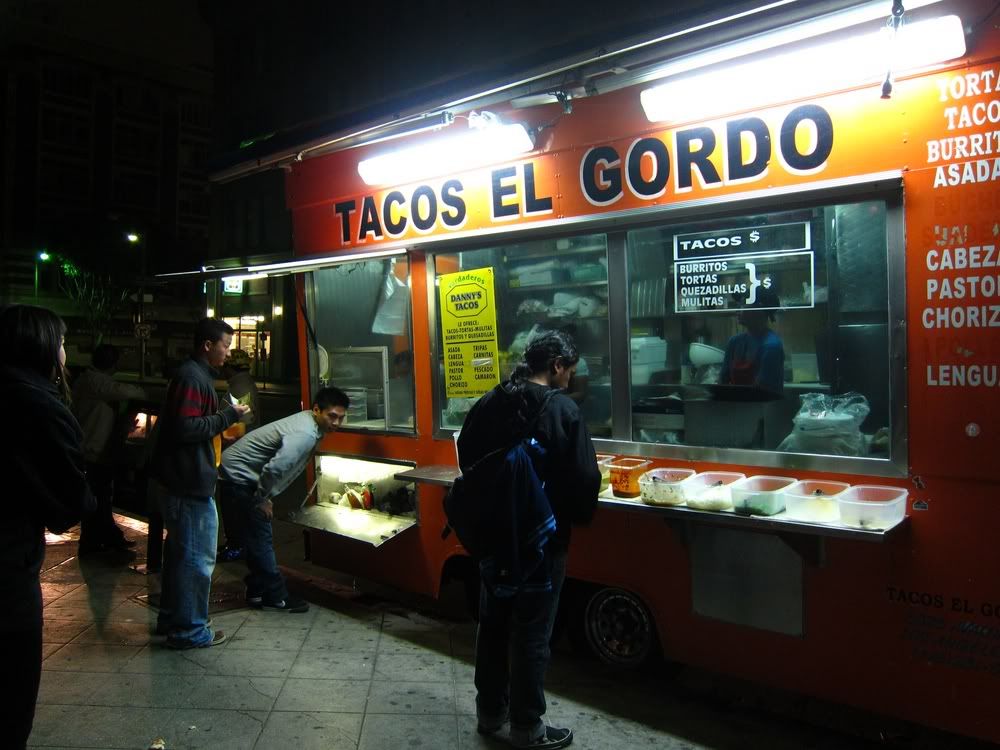 Hell yeah!
MacGrubbin'.
Good times with the homies!