Usher - Get In My Car (Feat. Bun B) by eevans503
The drought is officially over. After 2 consecutive years of 5+ Vegas trips each year, I finally broke 2010's cherry, on a whim at that. With little convincing from the cousins (Sheryl, Derrick, Mark), I packed my bag and rolled out.
First stop was Costco where we picked up a bottle of premium brand Kirkland Vodka. As we were walking out, we ran into Mark's parents. Nice.
Second stop was San Dimas to pick up Derrick's buddy Jan. There were a lot of bizarre things here such as the nicest cholaville, and the crazy people at this KFC where we had a little lunch.
After 3 hours of lagging, we finally headed out. A nice relaxing car ride where we all passed out except Derrick. (Thanks Dinky!) We made a stop at Baker and stepped out of the car for the first time. 110 degrees. Jeebus.
Melting gum.
Something else that's melting...
And one last stop at South Point for a little table action.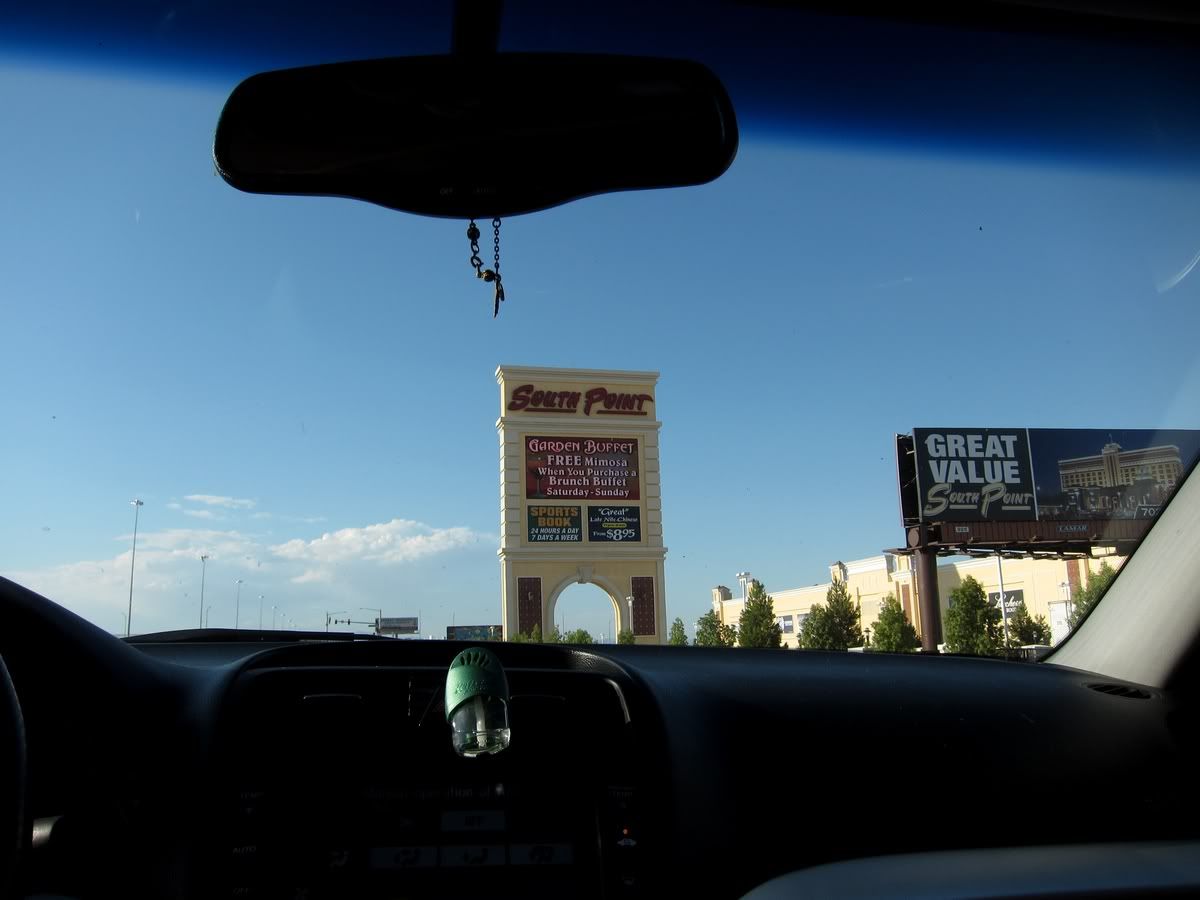 Carbar.
I came up about $60! Then I ended up down $20...