Separate post for great food experiences on Saturday!
First off is the mythological
Carne Asada Bake
. After Joe and Cindy wasted about $30 on junk at Costco, we got a bite to eat at the food court where the famed Chicken Bake spawned a Tex-Mex successor.
This looks like your typical bake.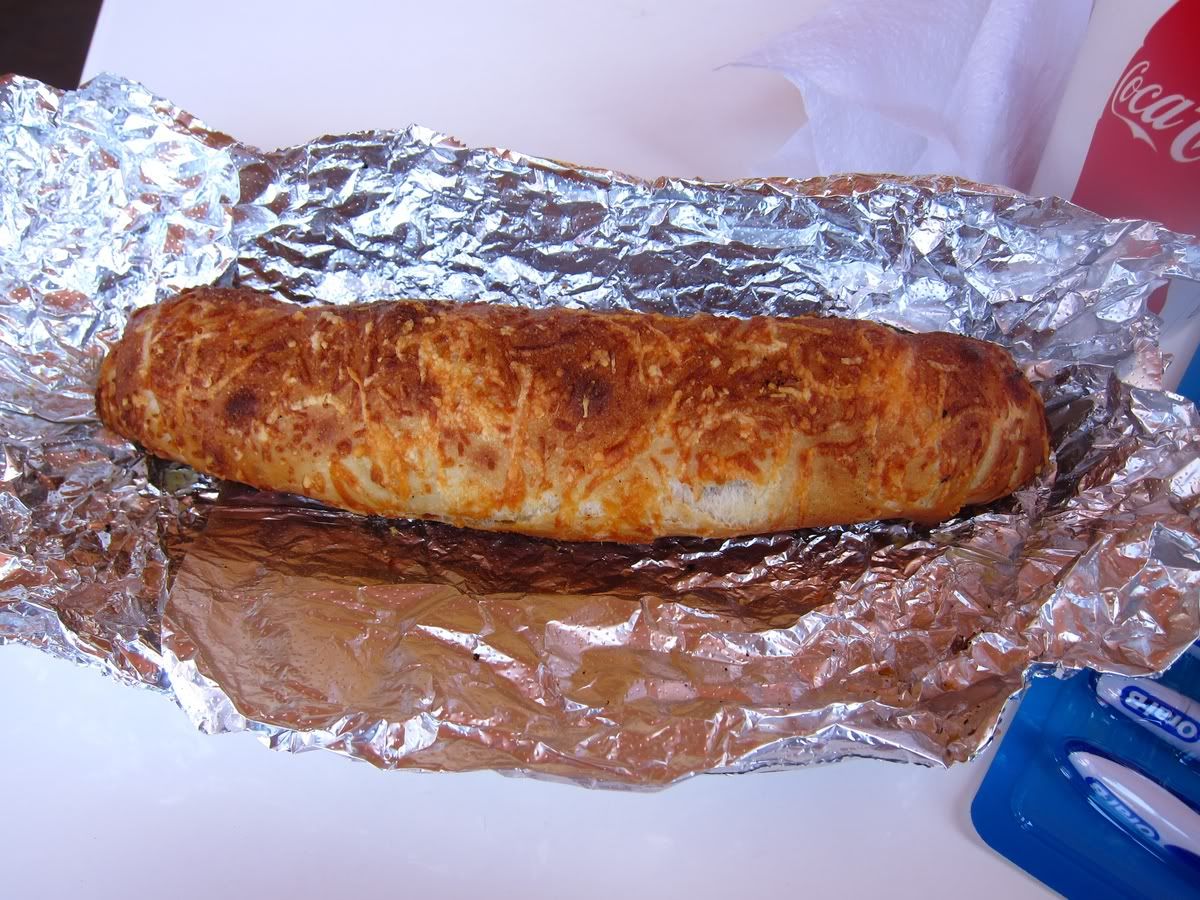 But it's stuffed with cheese, carne asada, pico de gallo, and guacamole. Superb!
After the pool party, we went to Super Cocina which is a restaurant that Cindy wanted to try in University City. Plated hole-in-the-wall Mexican food.
It's unpleasing to the untrained eye, but once you get to sampling, you get to taste some authentic dishes!
Pipían Chicken was my choice. This the bomb stuff. Too bad they skimped out on the chicken portion. But the pipían sauce was excellent. Served with beans, rice, and two potato pancakes topped with queso fresca (fresh cheese).