July 4th weekend! Before I headed down to San Diego, I got a bite to eat with Bruce and Neeraj at the local Red Robin. I've been craving a Red Robin burger for MONTHS. I'm glad we decided on this spot instead of Panera. We also got to catch the epic finale between Ghana and Uruguay. Ghana was robbed of a goal by that damn hand-ball!
These guys split the blackened chicken sandwich.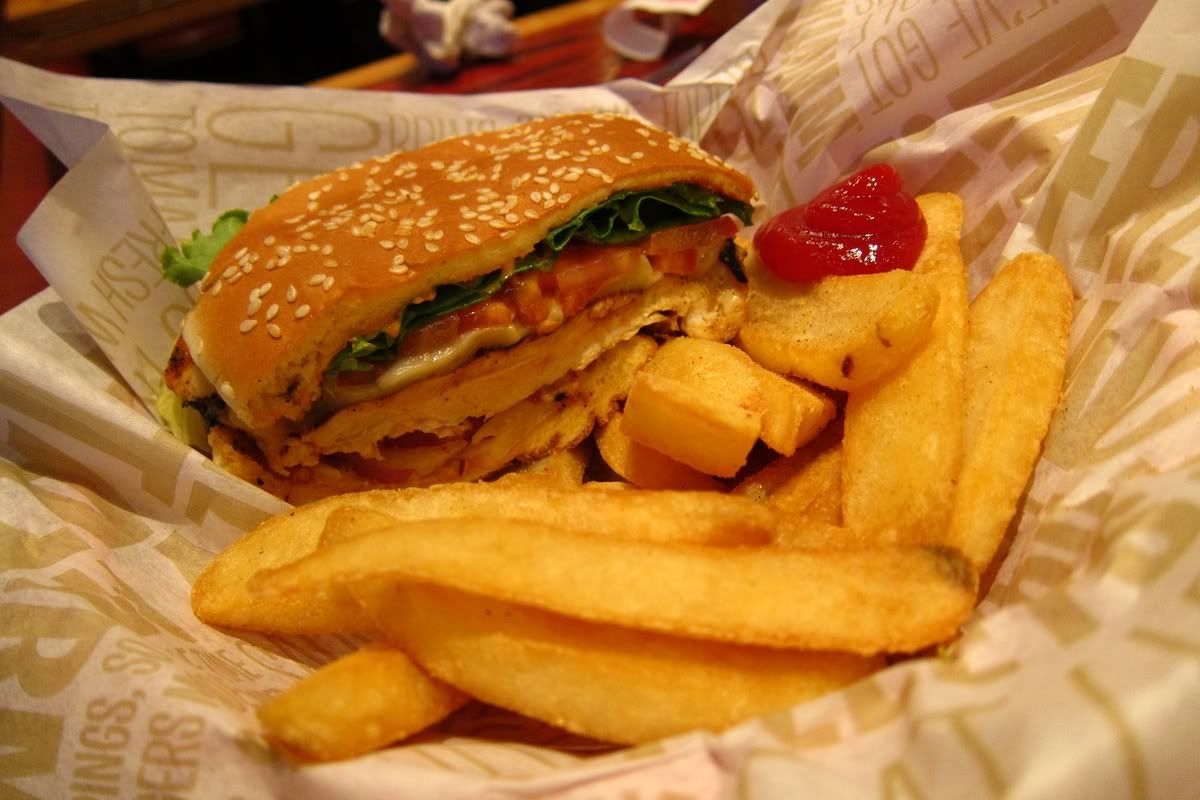 Royal Red Robin burger. Bacon AND egg?! ::drools::
And to SD I go.