What a random night.
Myself
,
Brian
,
Denson
, and
Derrick
were on double duty and went to 2 birthday parties. We went from Anaheim Hills to Brea (picked up Lizel), to Anaheim (picked up Denson and Derrick), to Huntington Beach (James' birthday party at Flight), back to Brea (dropped off Lizel), then West Covina (Jamie's birthday party), then back to Anaheim (dropped off Denson and Derrick), and back home in AH. I'm pretty sure we spent more time on the road than at the parties. But it was all in good fun. Thank you
Brian
for taking pictures and of course driving our drunk asses around.
A little free time while waiting in Brea. What One's Wearing: Futura Dunk Low SBs x Proper Satin Sk8-His.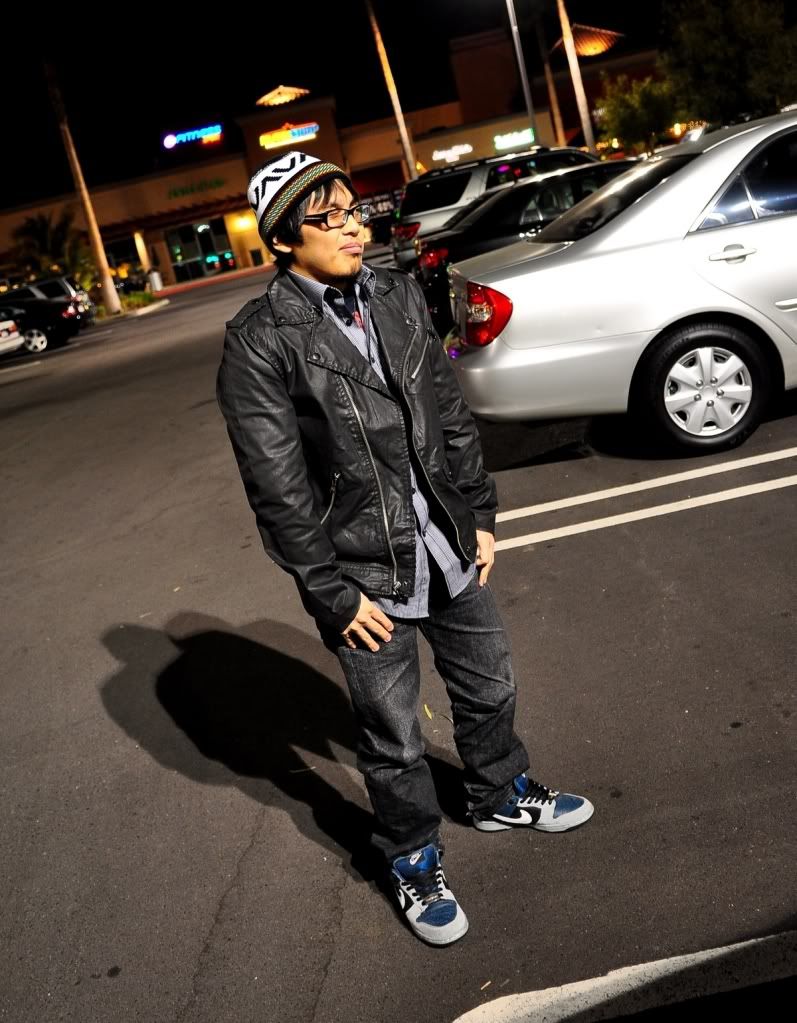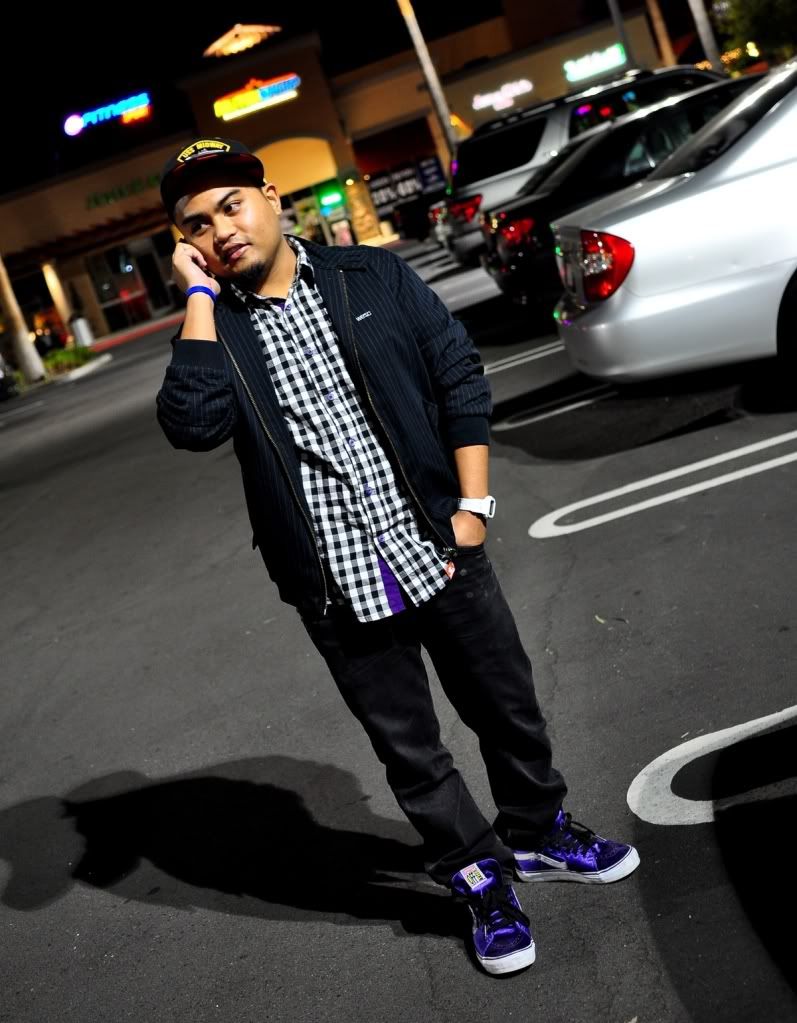 First off was Flight. Kaiklian brothers x Moreno brothers.
I thought it was still $1 well drinks so I bought the first round. I soon found out that that happy hour was long over. Fail Cheers.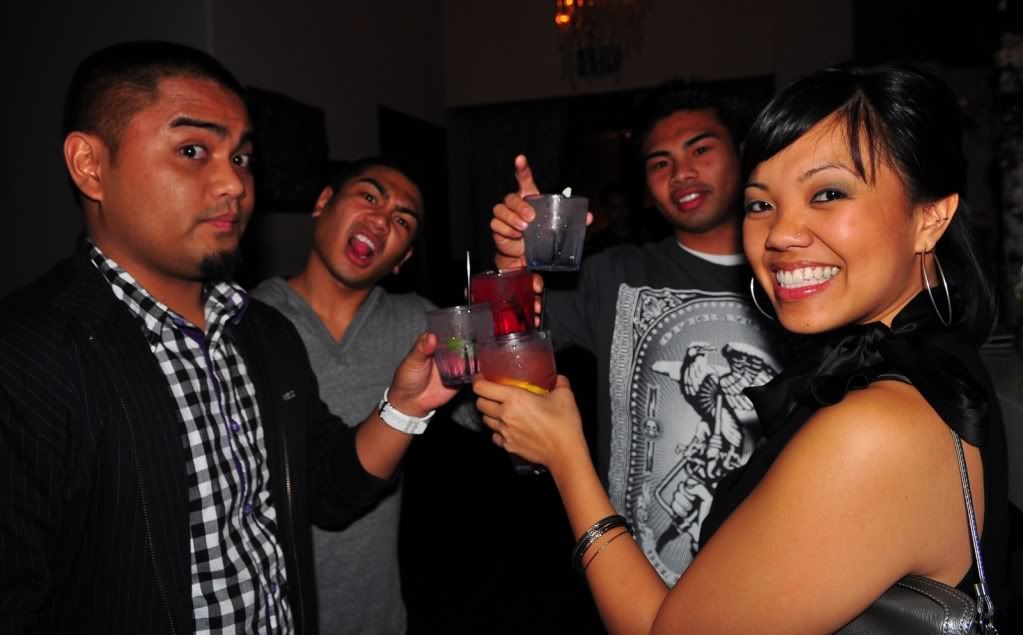 UCI representin'. Brimo and Lizel. Zot Zot!
Happy Birthday James!
The friends that showed up were getting more random by the minute. I basically saw everyone that I didn't get a chance to see during December.
Mr. Teng aka Rufuku, fresh from Agenda.

Eddie and Dennis. You're famous again Eddie!
Laila x James x me x Edgar.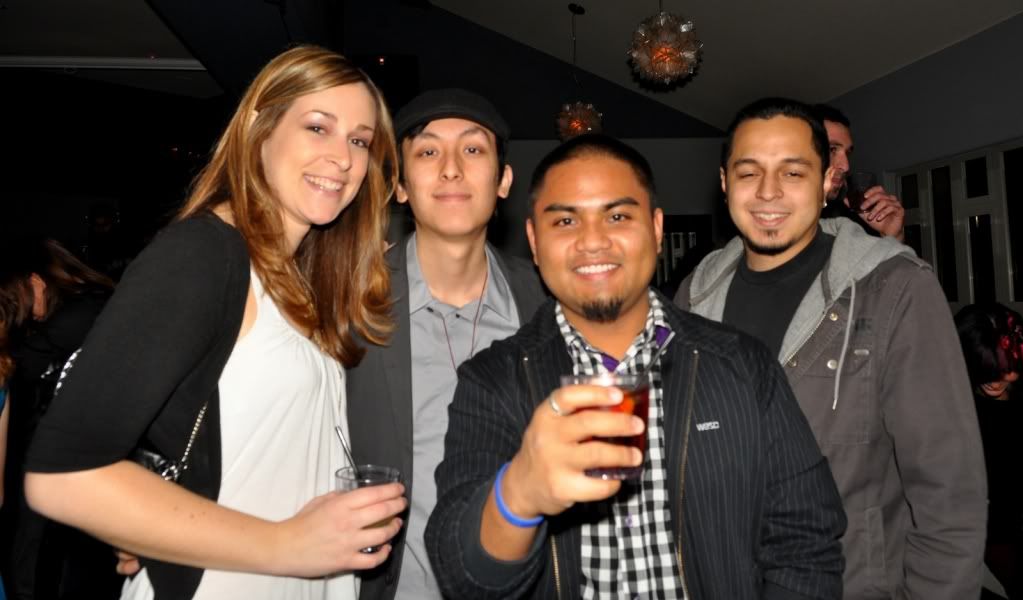 Channy and Gaston. Geez we haven't seen each other since May!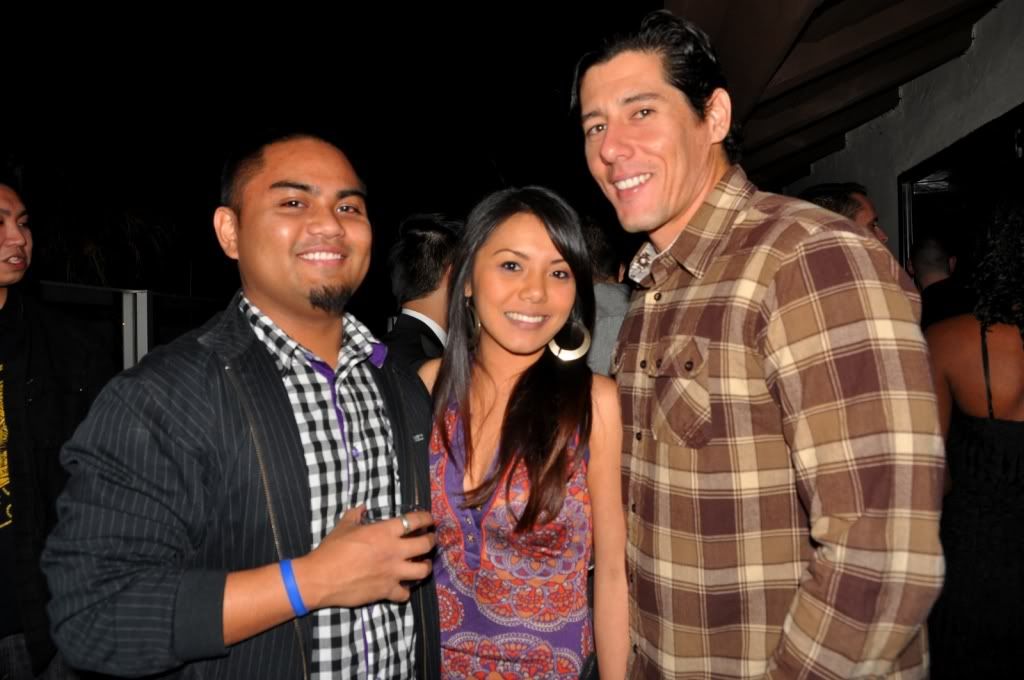 Alex Wong from C-Town! CT4Life. (
Check this video out.
)
"Alex Wong?" -Brian
"Brian Moreno?" -Alex
"Wait...HOW DO YOU KNOW WHO I AM! That's so cool that Alex Wong from C-Town knows who I am!!!!!!!!!" -Brian
Don't you wish your heroes recognized YOU?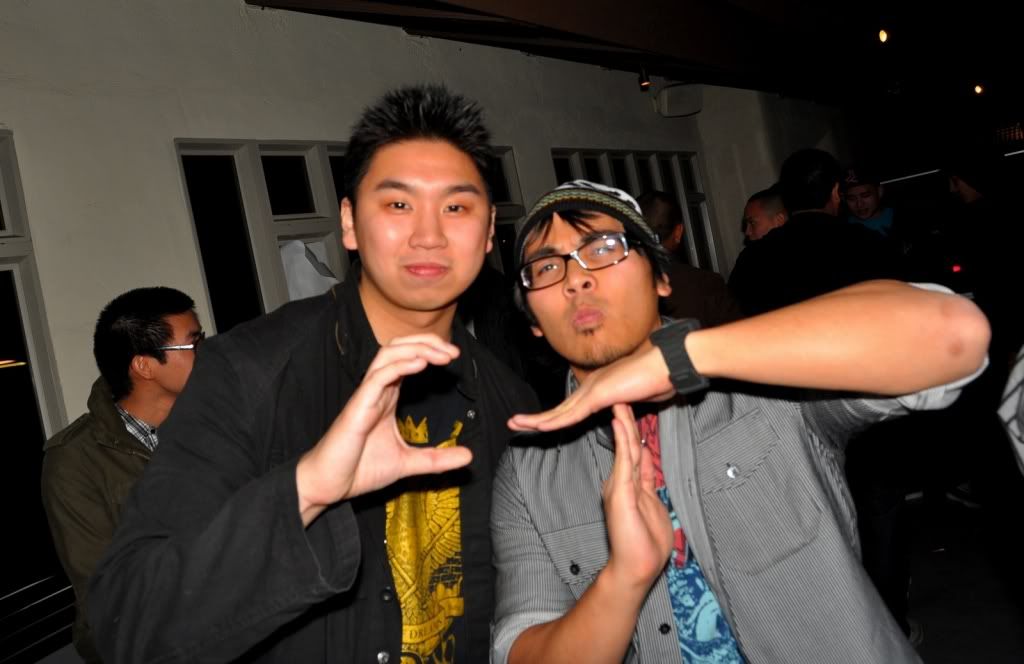 Cesarito aka
THE WING MAN
. You're definitely beating me in the grizzly beard contest.
Erika and Sheryl aka CAKE!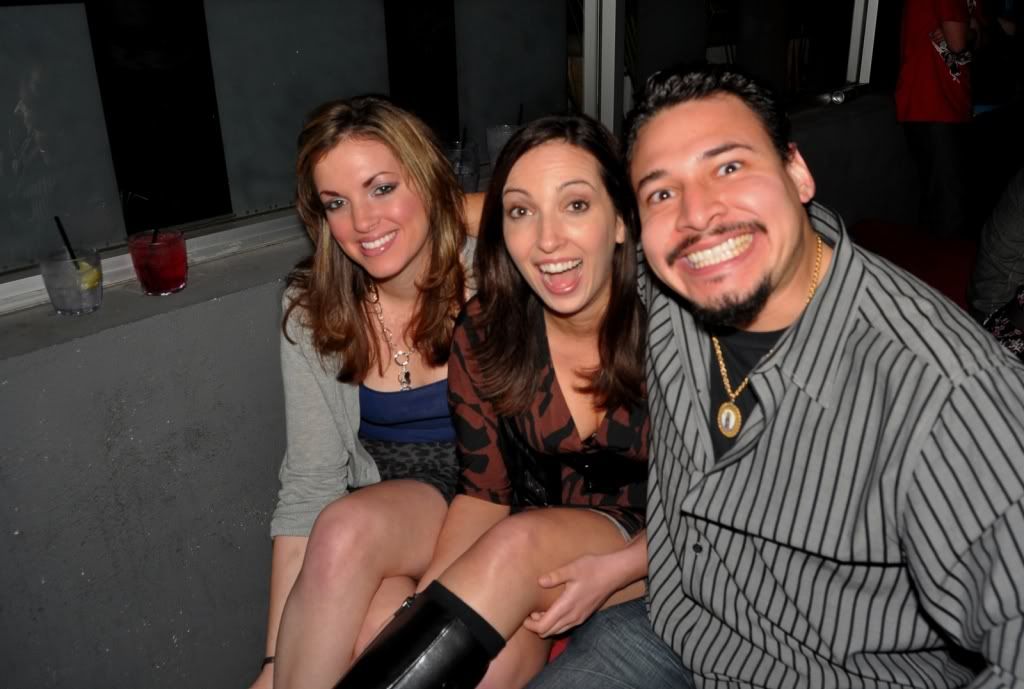 This was my favorite random guest though. VIC KAN! You bastard. Come and hang out more often please. We miss our crazy antics.
Jason, Alex, me, Cesar, Vic. Jason wins for best hair, ever.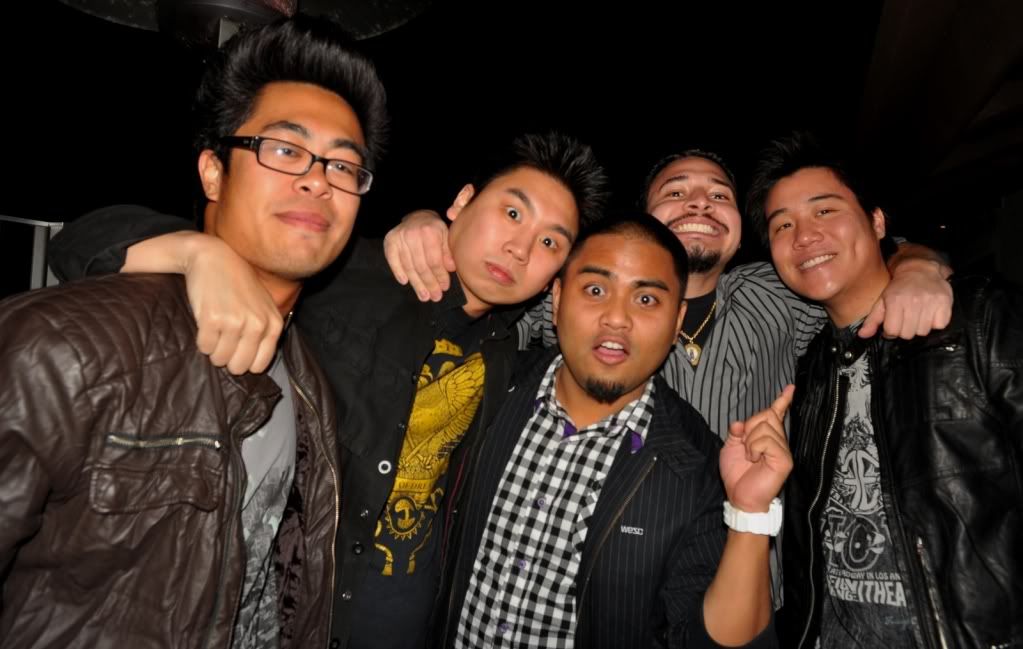 Brian looks so awkward.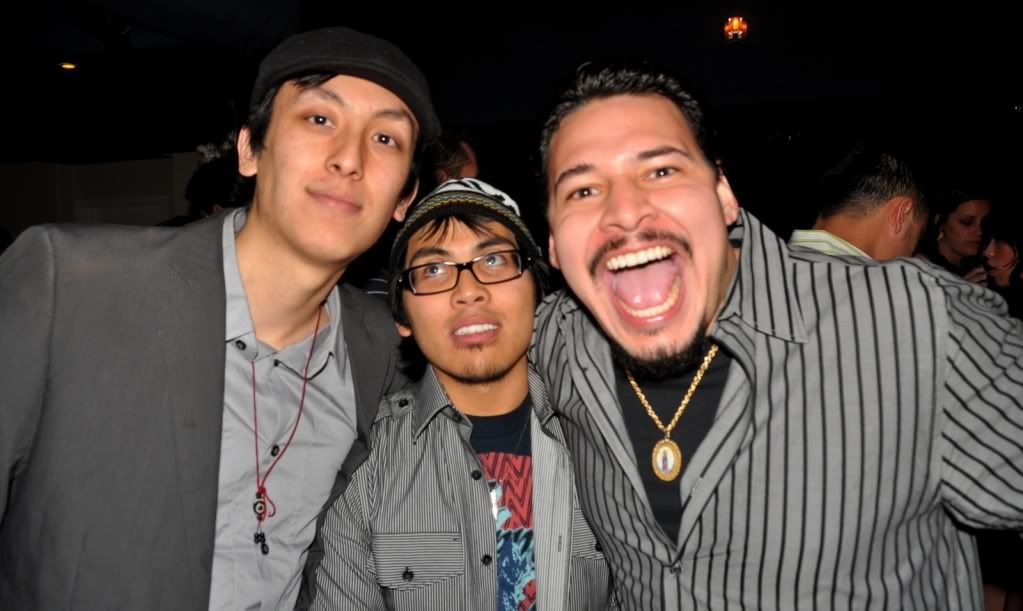 James and friends.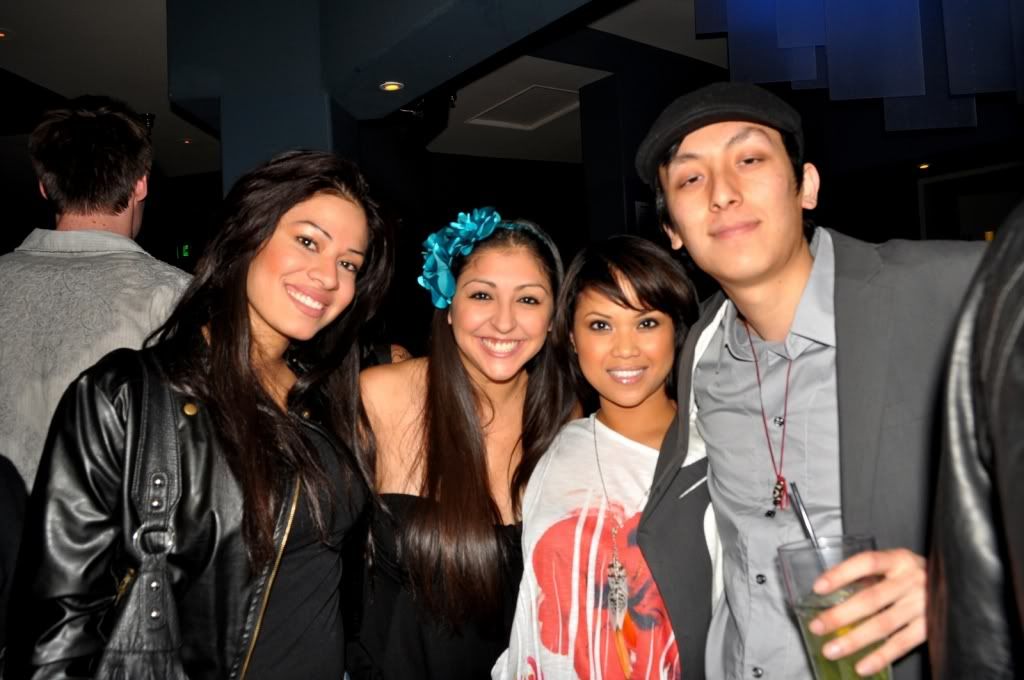 One of the bouncer's families wanted Brian to take a picture for them. Sure, why not?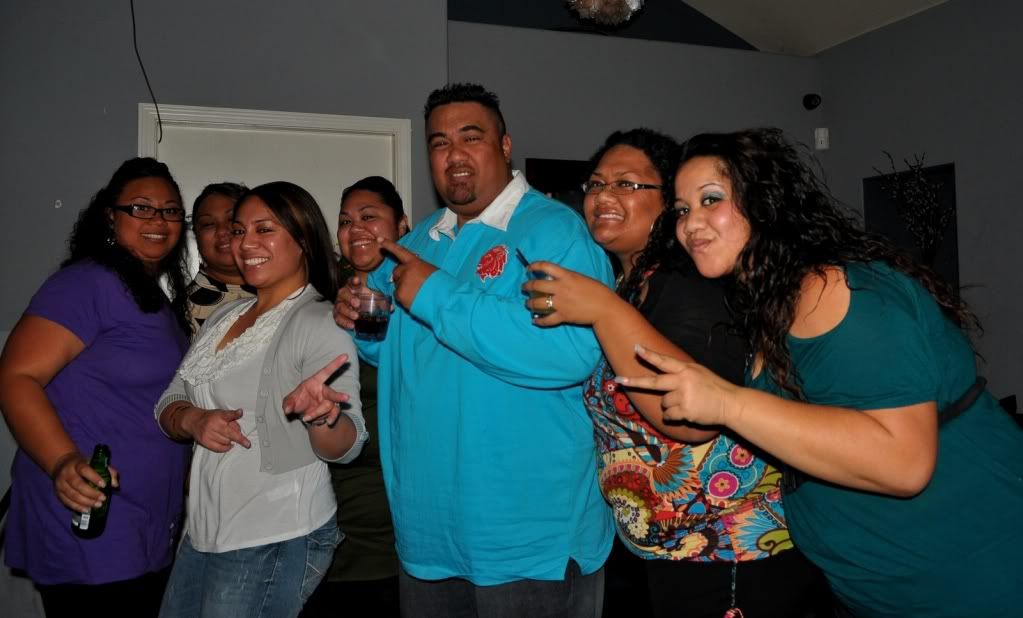 And of course Kid Cudi was in the house. (Not really.)
Onward to West Covina. We forgot to use the bathroom at Flight. This is so reminiscent of the Ren & Stimpy episode
Svën Höek
. "It's the funnest game, in the whole wide world!"
DON'T WHIZ, ON THE ELECTRIC FENCE!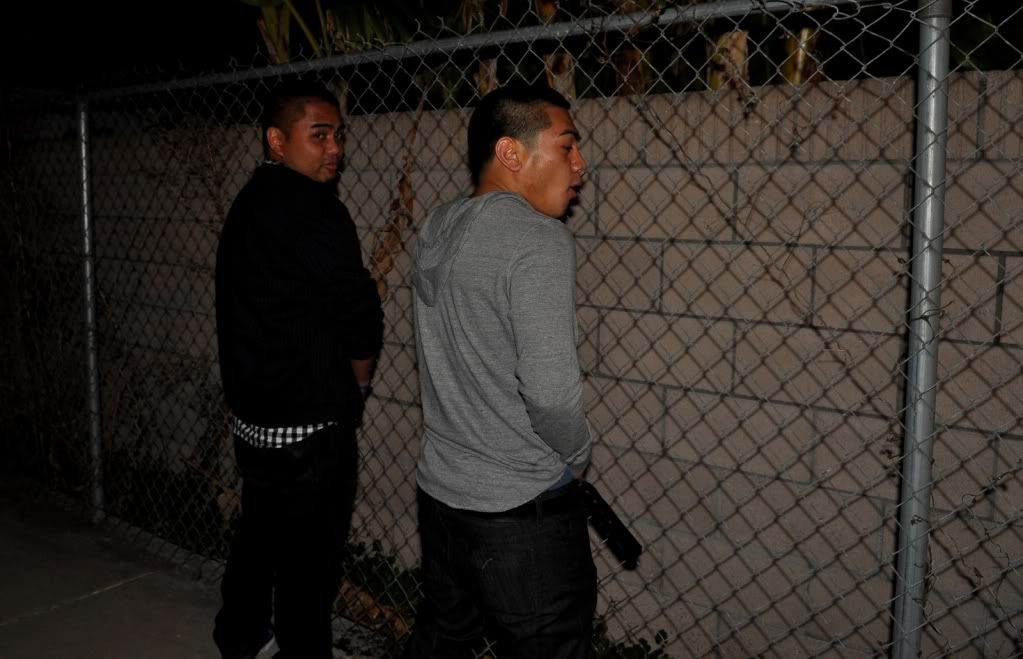 You know when you're in West Covina when within 5 minutes of entering a house party, a fight breaks out. Sheryl was already blaming it on the Henny. Sheryl's friend do you have a rocket ship on your hand?!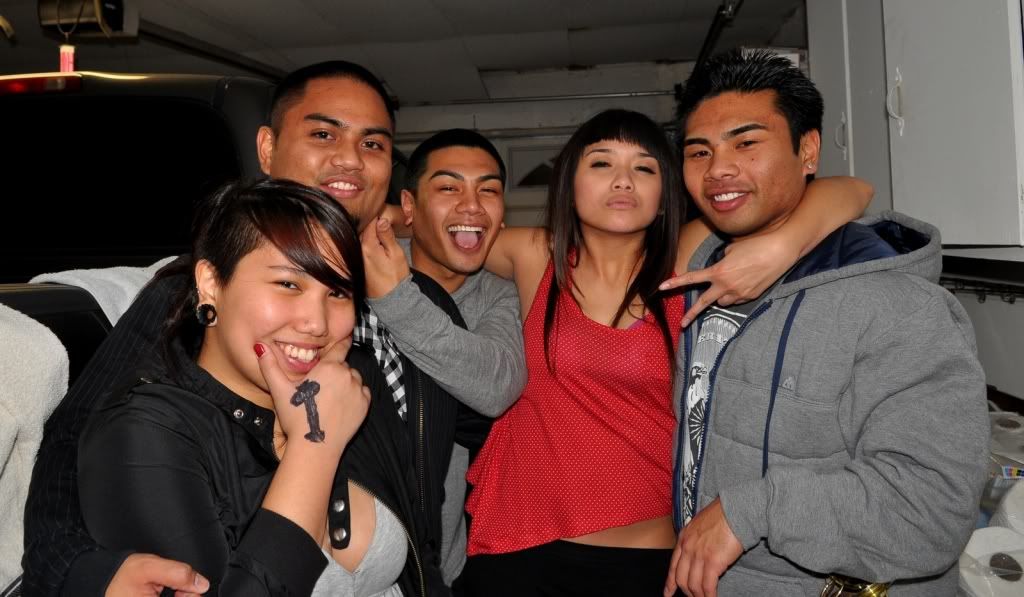 NO FIGHTING!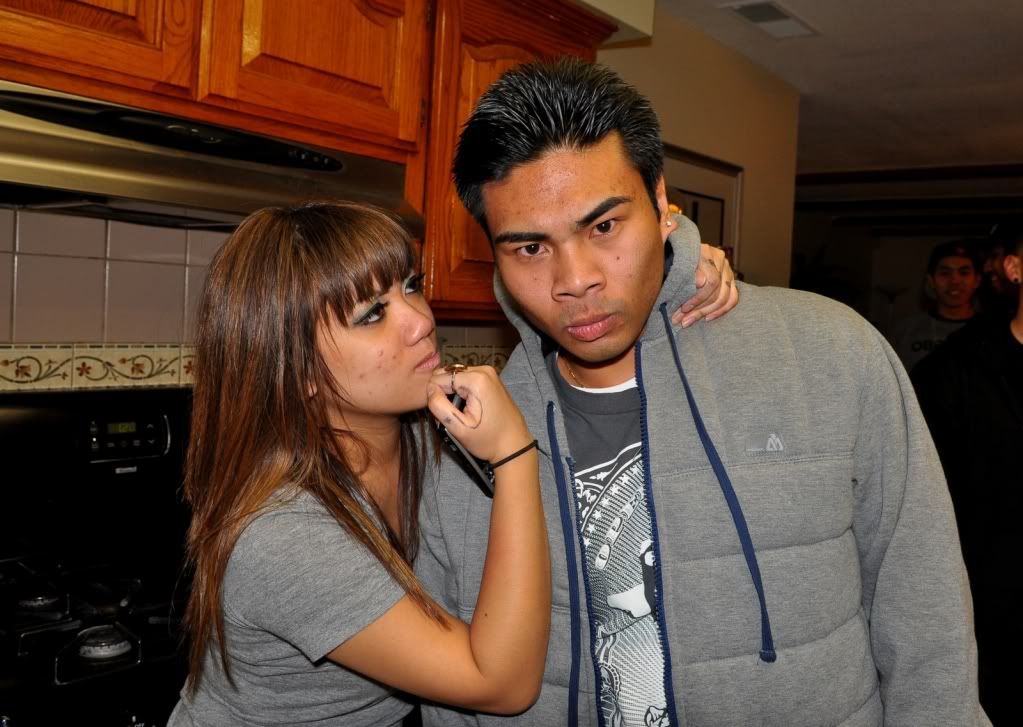 Happy birthday Jamie!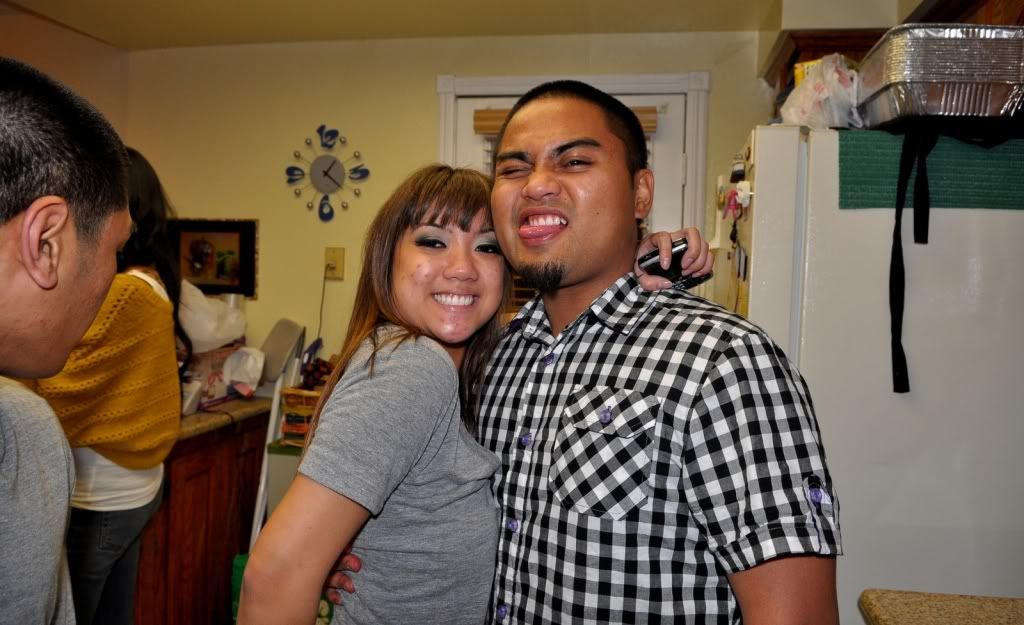 The '86 babies. I didn't get the all grey everything memo.

We didn't stay for very long because Denson had work the next morning, and also because Brian deemed it necessary to take drunk people back home. We walked out with some party favors though. BROS NIGHT OUT!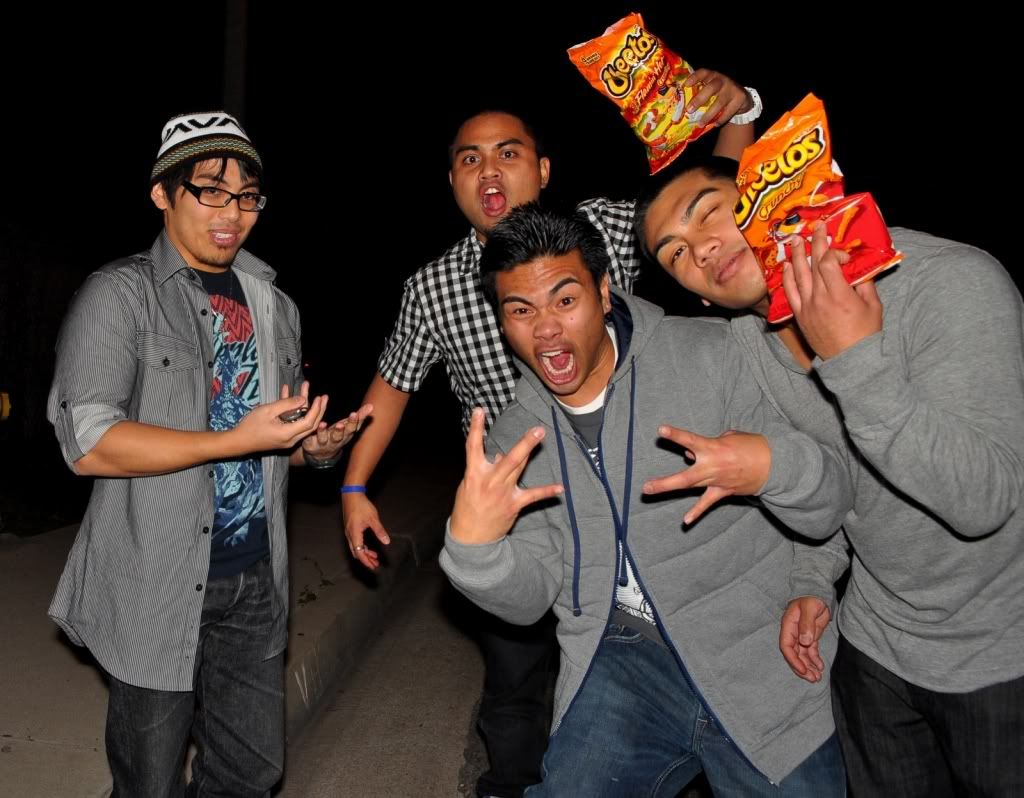 Ahhh Del Taco how I missed thee...